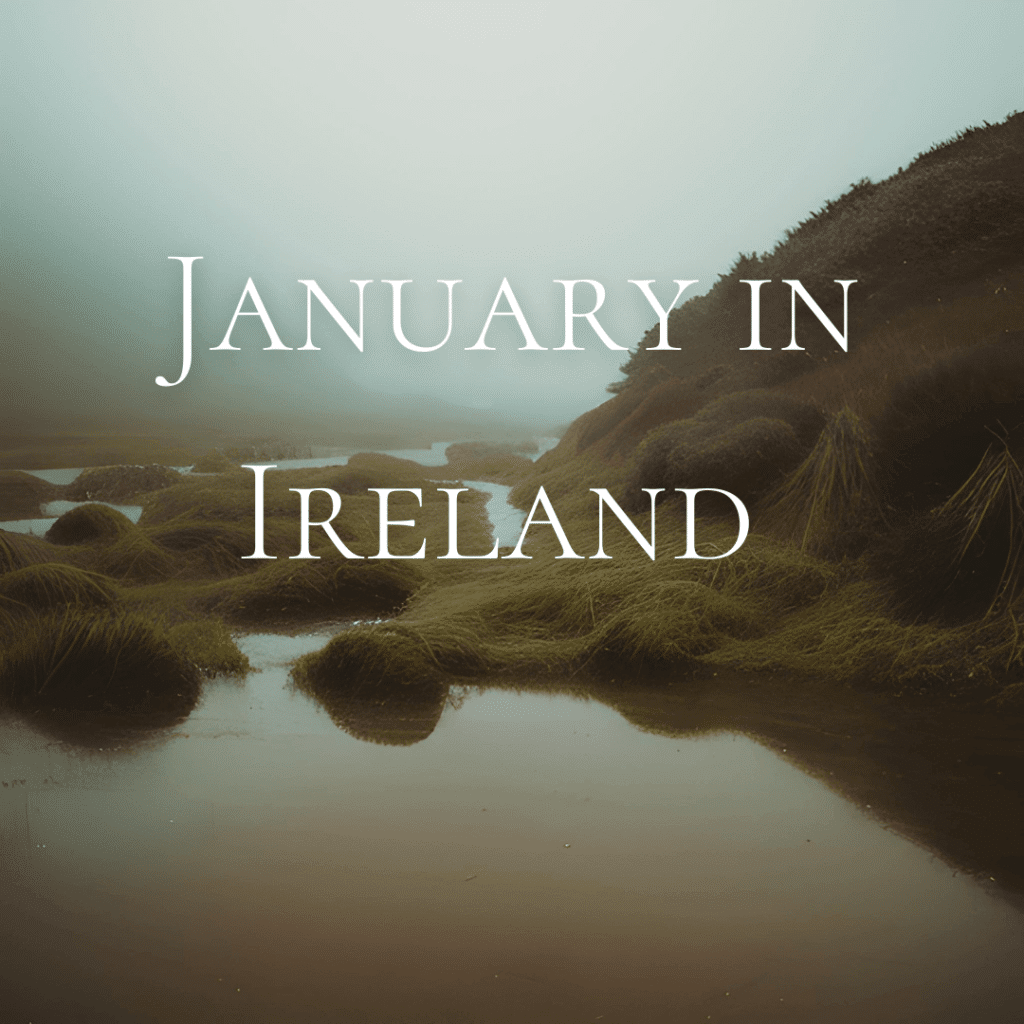 Have you been considering visiting Ireland in January? As an Irishman who has grown up in the country, I am going to give you my honest opinion on why I believe Ireland is a country you should not visit in January, unless you would like to visit certain areas and attractions.
If you have been following us, we believe the primary reason you should visit Ireland is to experience the wonderful Irish landscape.
Not just us! According to a study by the official Irish tourism board, Bord Failte, 91% of tourists choose to visit Ireland becasue of its beautiful scenery.
Unfortunately, due to the combination of wet, windy and cold weather, along with limited daylight hours, the chances of being able to enjoy these beautiful natural landscapes are poor. BUT, there are definitely other great places you can visit in the month of January.
Things to consider before visiting Ireland in January
The Weather
The best way to describe the weather in Ireland for the month of January is cold, wet and windy. There are some regional variations, with the west of the country getting significantly more rainfall than the east.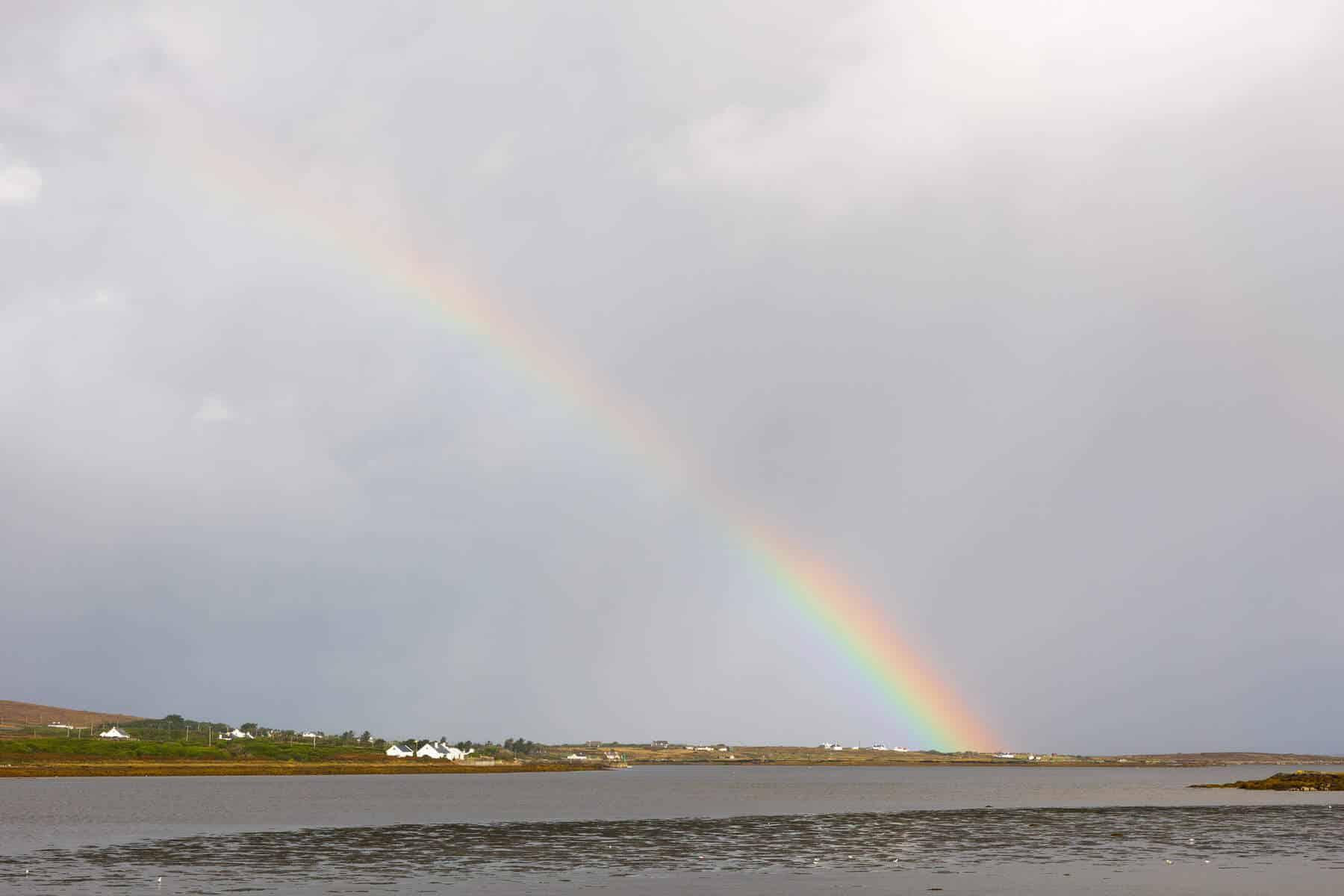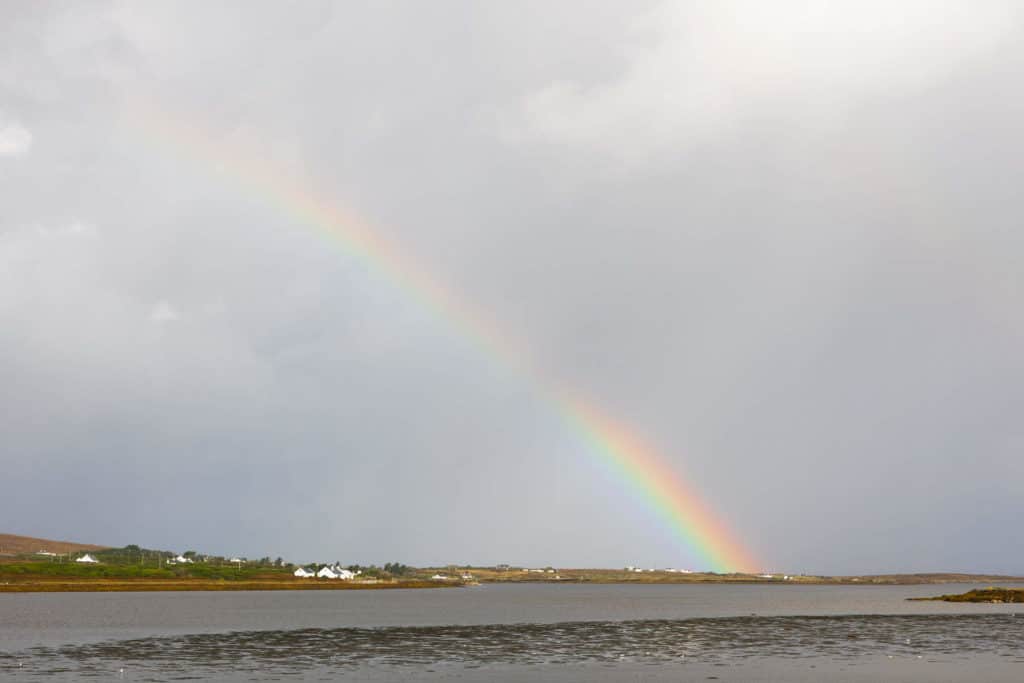 According to Ireland's meteorological agency, Met Eireann, the average temperature for January ranges from 4.0 to 7.5 degrees Celsius, making January the coldest month of the year in Ireland. If you plan to explore the Great Outdoors, you'll need to do some serious packing!
Daylight Hours
As January is in the middle of winter, the number of daylight hours is very limited. For example, in Dublin at the start of the month, the sun rises at 8.40 am and sets at 16.16 pm. That's 7 hours 36 minutes of brightness, which feels significantly less when there are low, lingering clouds above.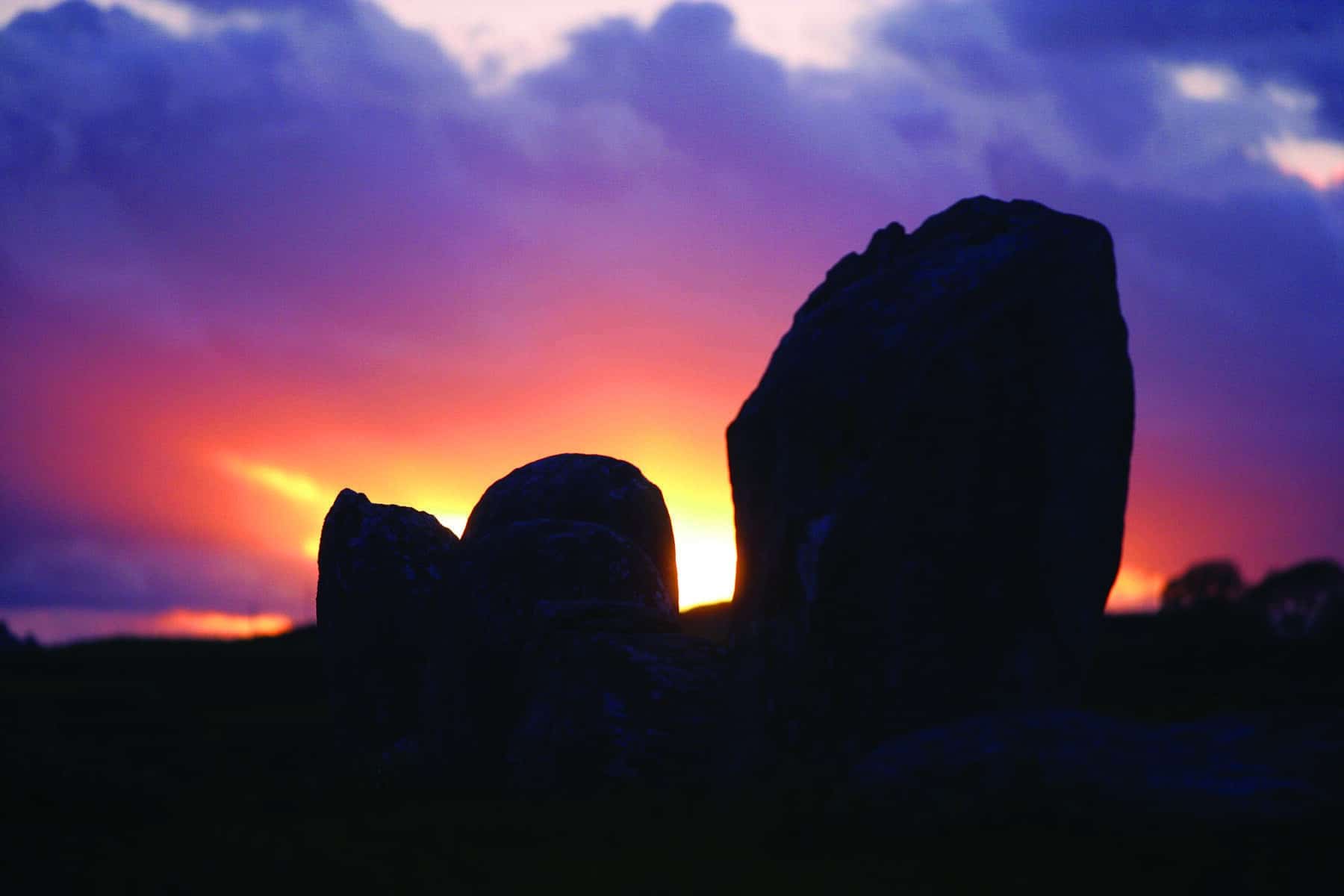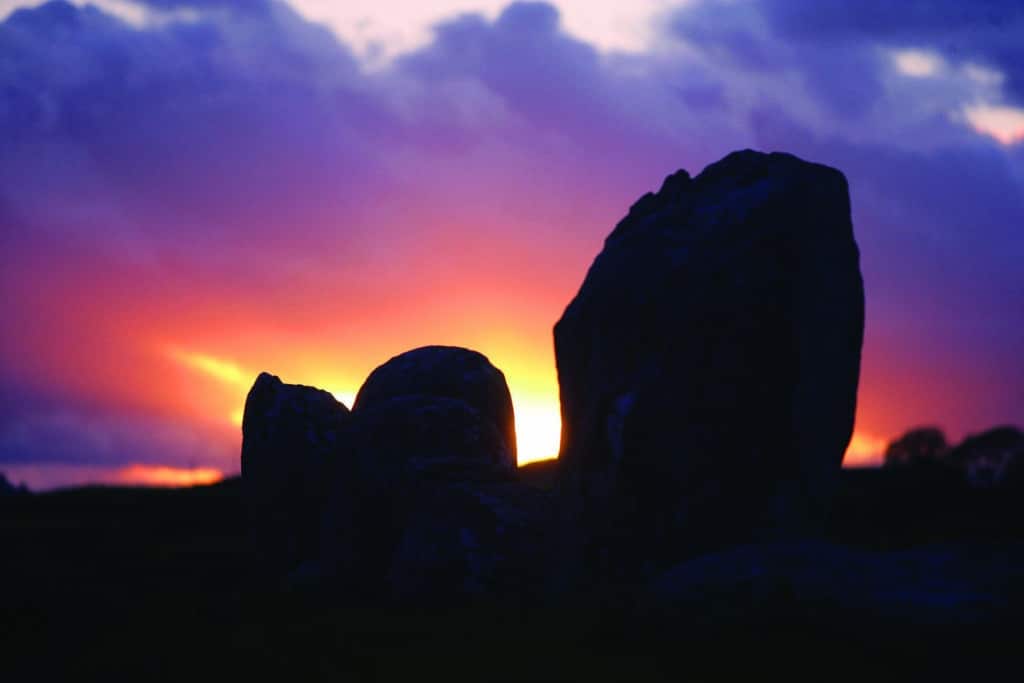 The Price of Flights/Accommodation
One of the biggest positives of visiting Ireland in January is that the price of flights and accommodation is significantly lower than in the summer months.
As demand is lower in January, you'll be able to snap up some excellent deals, and this may be a game-changer for some, as Ireland has become noticeably expensive to visit in recent years.
Crowds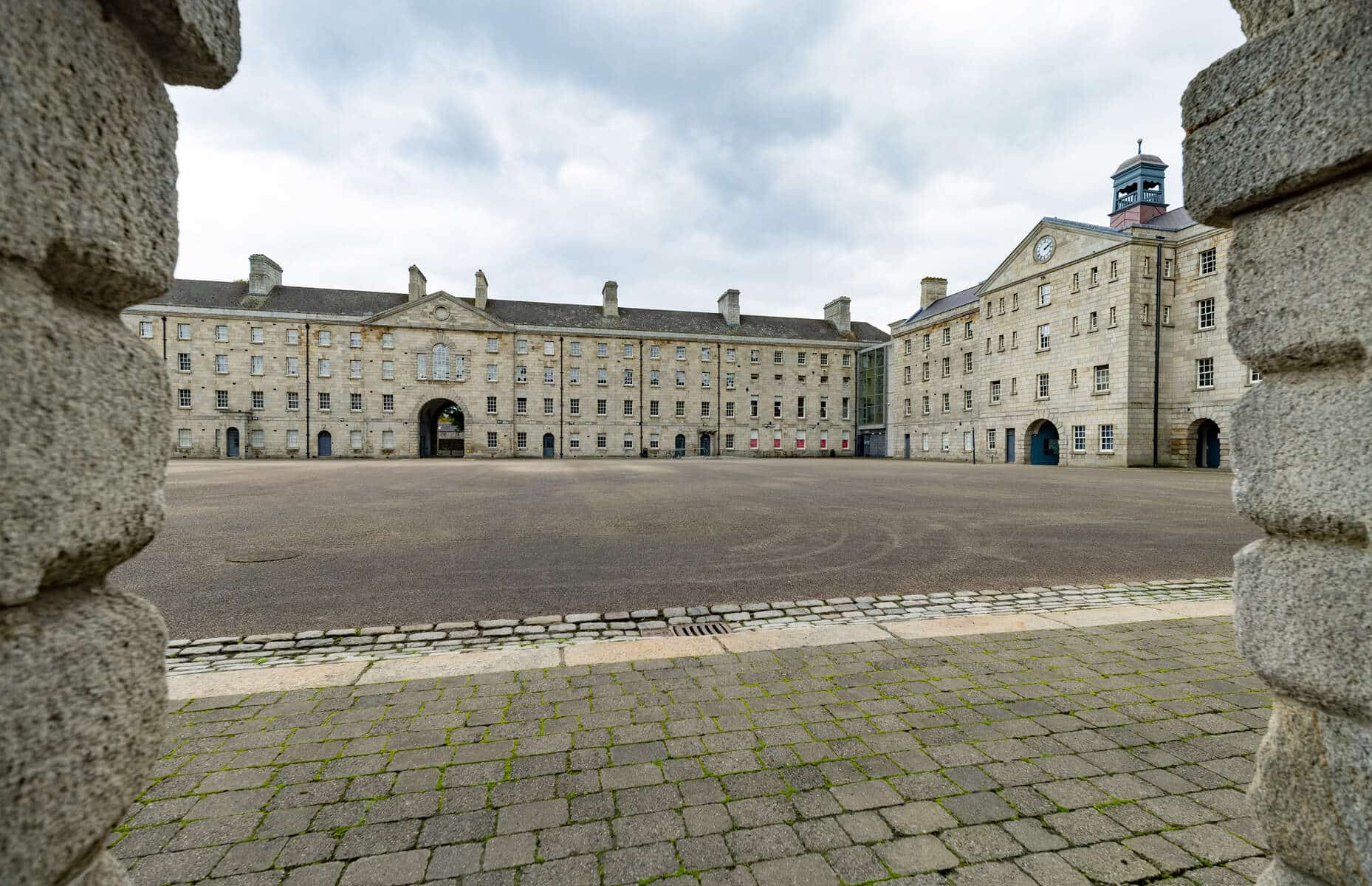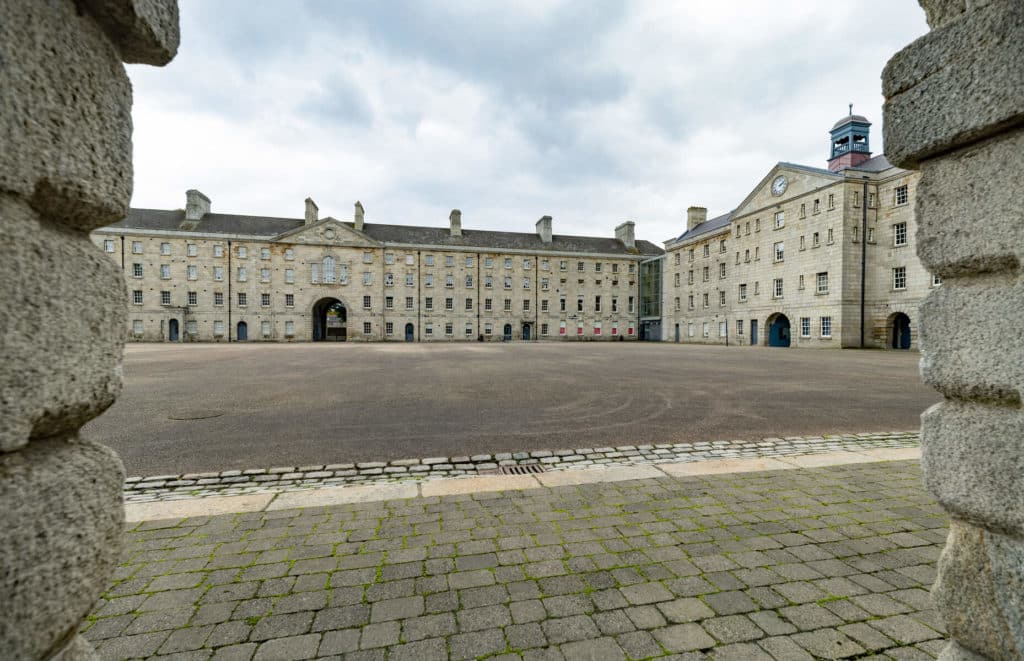 Interlinked with hotel and flight prices, you'll notice that many of the well-known attractions are very quiet, which makes for a nice, relaxing experience.
If your main priority is to experience museums, churches or other indoor cultrural or historical activities, visiting in January will allow you to enjoy these attractions stress-free.
What's on in Ireland in January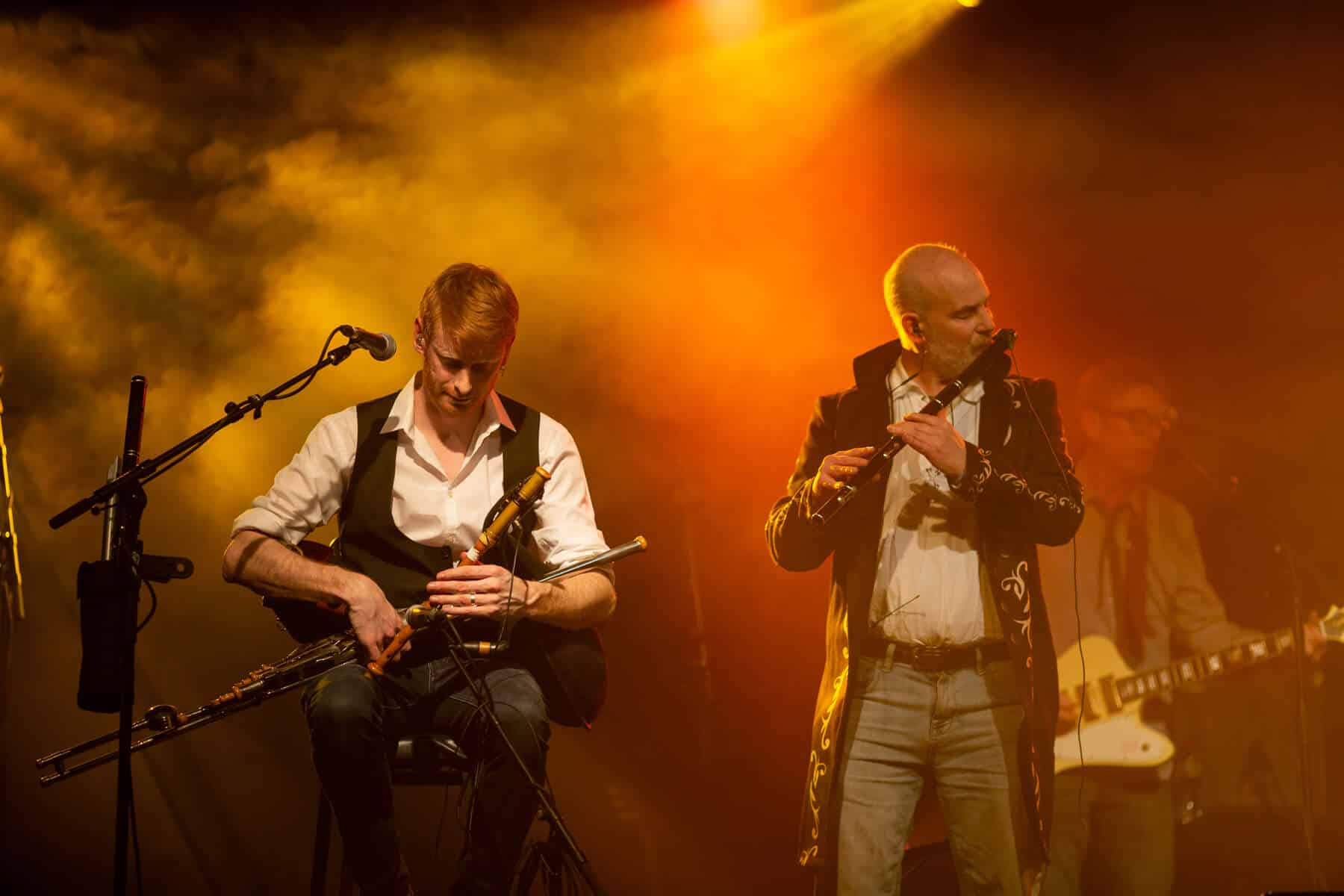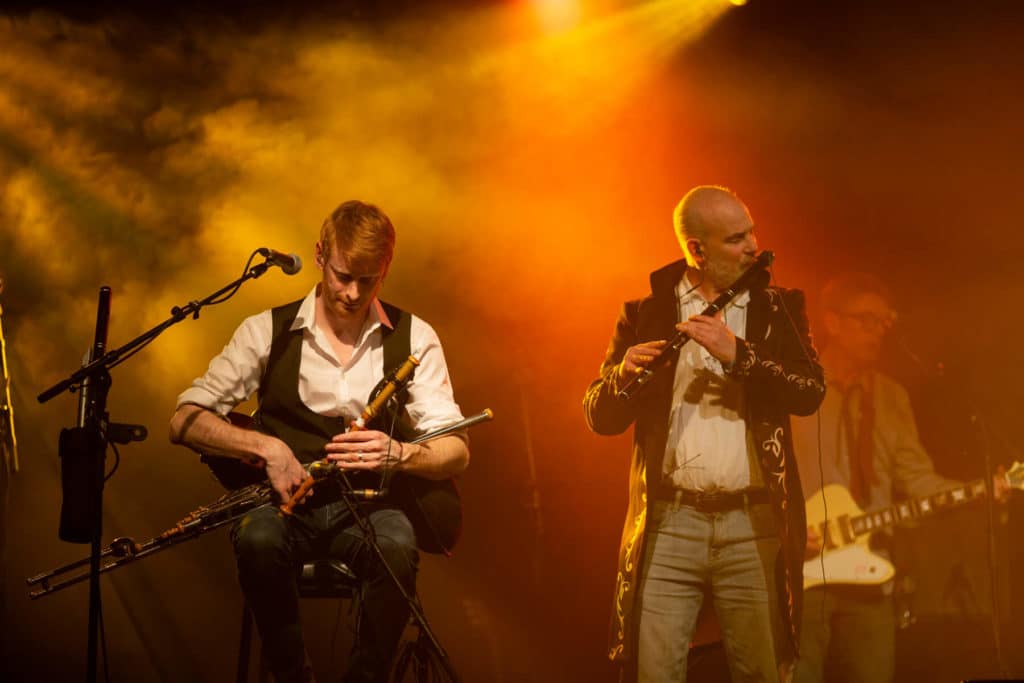 While January is not exactly buzzing with festivals in Ireland, there are a few. For example, the annual Irish music festival, Tradfest takes place at the end of the month and is a truly excellent festival, which showcases the best of the best in Irish traditional music.
There will also be a host of concerts, smaller gigs, comedy shows and theatre/pantomime to keep you entertained on them long, cold nights. Keeping an eye on this website will let you know what's on.
Some Attractions/Bed & Breakfasts Close for January
It is worth noting that the 1st and 6th of January are public holidays in Ireland, so practically everything will be closed. Many bed and breakfasts, along with some hotels also close for the month.
Some tourist attractions also close in January, or will have shorter opening times. For example, the visitor centre and coffee shop at Connemara National park is not open. In saying that, all the indoor attractions of Dublin, such as The Guinness Storehouse and Jameson Distillery, are open year-round.
The Weather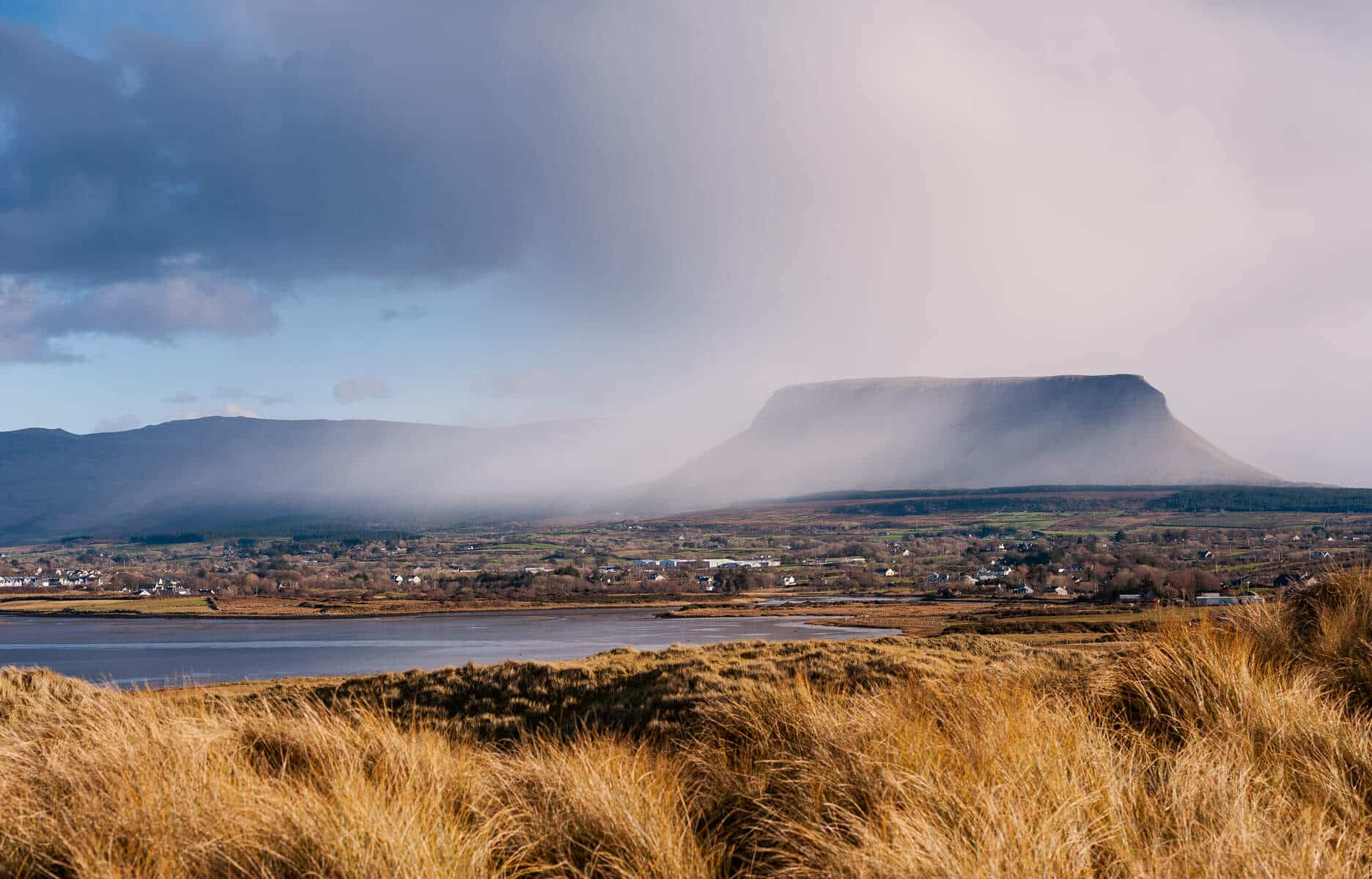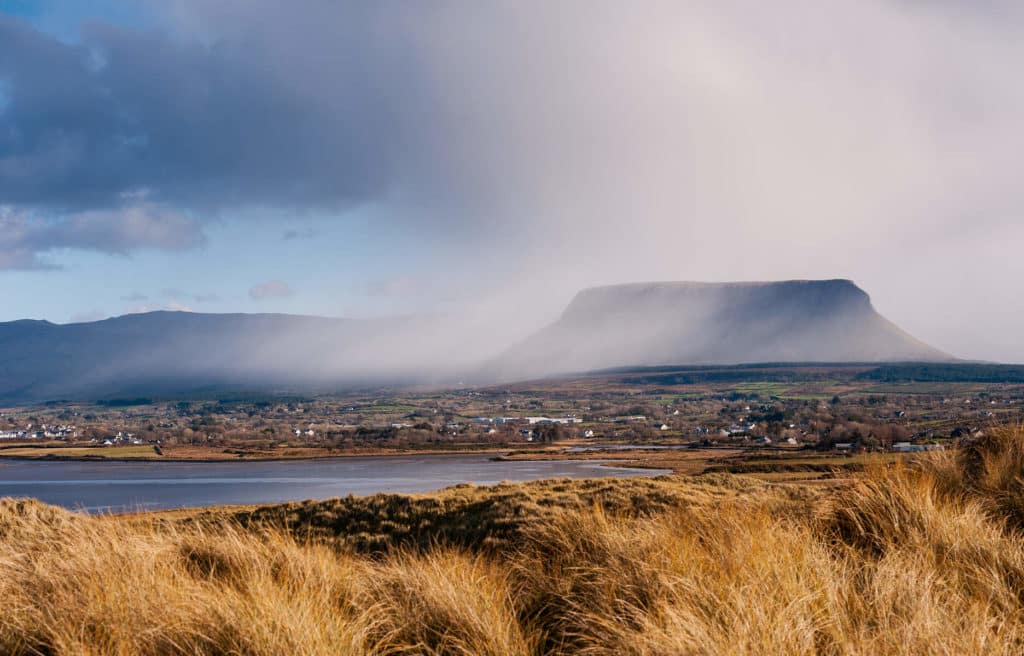 The weather is always a big consideration when visiting Ireland. At the best of times it can be changeabale. We'll choose 4 stations in different parts of the country to give the best overview.
We will be looking at four important factors regarding the weather in Ireland in January: temperature, number of rainy days and rainfall. The fourth and often overlooked factor is how the weather actually feels; this is linked to wind and the wind chill factor.
Dublin
Dublin, located on the east coast of Ireland has a long term average temperature for January of 5.3 degrees Celsius (42 Fahrenheit) Expect rainfall on at least 12 days of the month, and an overall precipitation total of 62.6 mm. (source: Met Eireann)
Cork
Cork, Ireland's second largest city, is located on the south of Ireland. Cork has a long term average temperature for January of 5.6 degrees Celsius (42 Fahrenheit) Expect rainfall on at least 14 days of the month, and an overall precipitation total of 131 mm. (source: Met Eireann)
Galway
Galway is notorious for rain, because of its Atlantic coast location. It is located in the west of Ireland. Galway has a long term average temperature for January of 6.8 degrees Celsius (44 Fahrenheit) Expect rainfall on at least 16 days of the month, and an overall precipitation total of 138.6 mm. (source: Met Eireann)
Derry
Derry City, located in the far north of the country, is one of the colder cities of Ireland, with a average January temperature of 5.4 Celsius ( 42 Fahrenheit) Expect at least 17 days of rain, with around 85 mm of precipitation for the month. Snow is more likely in Derry because of its northerly location. (source: Weather Atlas)
Real Feel/Wind Chill
If we look at the temperatures above, you may be thinking that 7 degrees isn't all that bad. Most central or eastern European countries average January temperatures are way lower. The problem in Ireland, and this is something that some people may struggle with, is the wind chill.
In the west of Ireland (and in pretty much all regions of Ireland) wind is nearly always present. This wind mainly comes straight in from the Atlantic and is laden with moisture, making it feel so much colder than it is. 7 degrees feels more like minus 3!
Even in Dublin, which is well away from the Atlantic, if the wind is coming from the east, it can feel bitterly cold. So, well advised to pack plenty of layers and a good woollen cap!
Does it Snow in Ireland?
It's rare. It is common to see snow on higher ground and certain areas such as the Wicklow Mountains do see some snow. When it snows, it rarely stays around for long and the prevailing milder westerly or southwesterly air will clear it up quite quickly.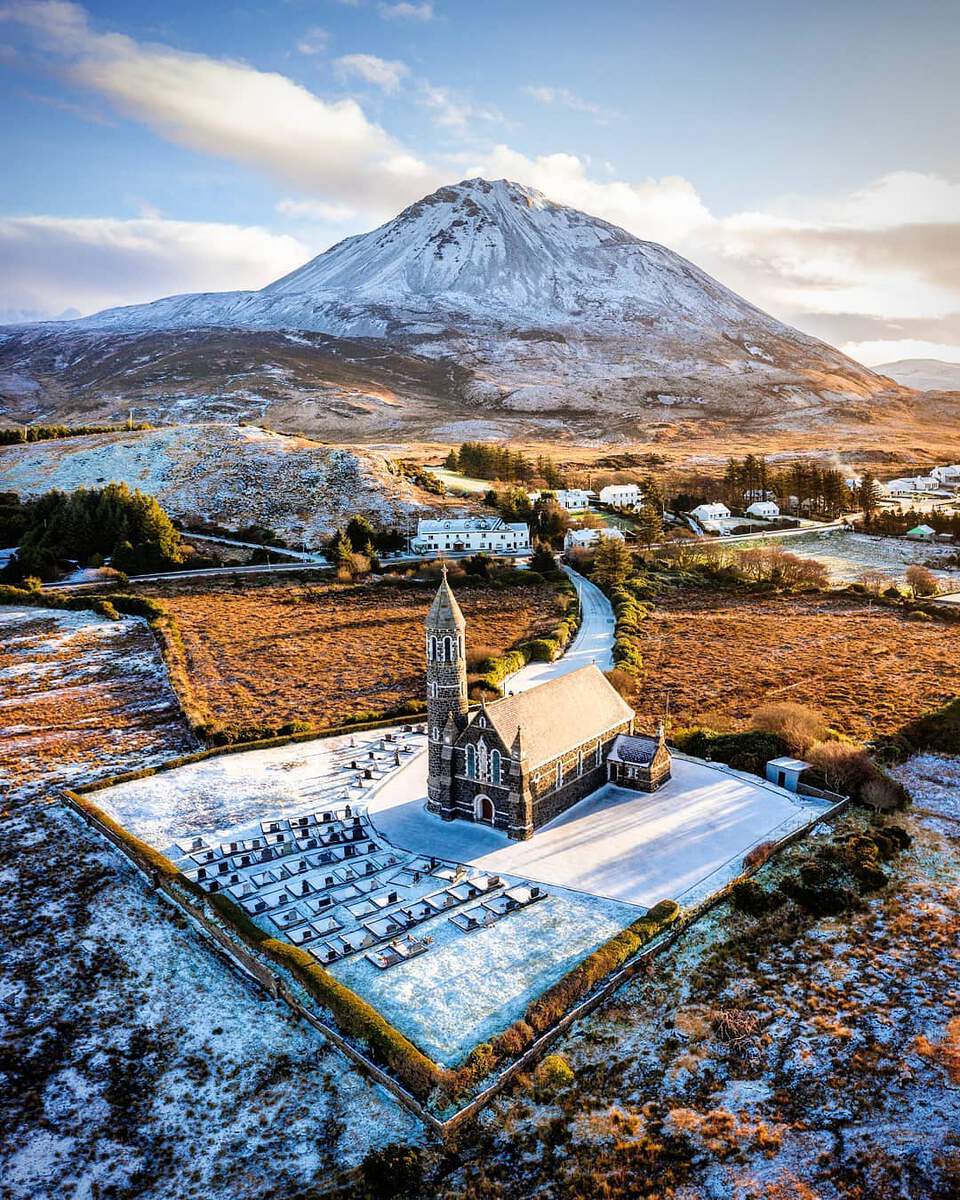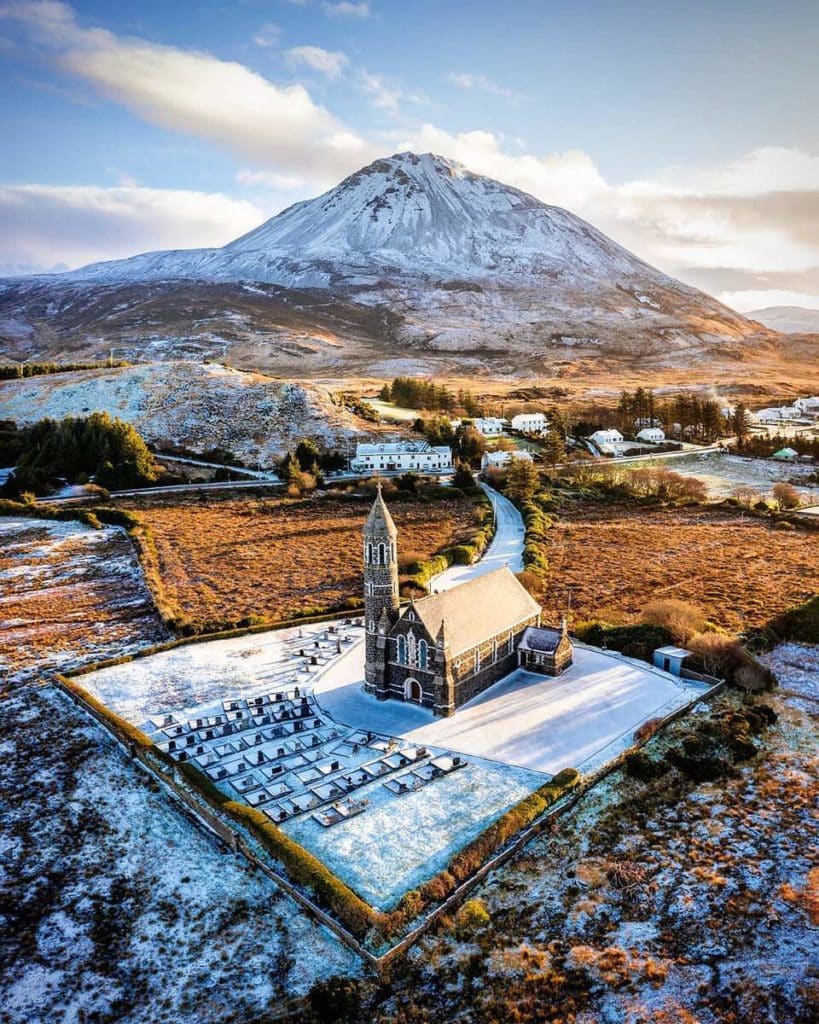 Daylight Hours
Daylight hours are greatly restricted in January. In Dublin at the start of the month, the sun rises at 8.40 am and sets at 16.16 pm. In Galway at the start of the month, the sun rises at 8.51 and sets at 16.28: a total of 7 hours 36 minutes of brightness.
By the end of the month however, there is a difference of over 1 hour 20 minutes of brightness. This is certainly more noticeable on the west coast than the east.
As mentioned earlier, because most days are so grey and overcast, it sometimes never really gets bright enough to turn off the lights inside. The Irish pubs are particularly cosy at this time of year!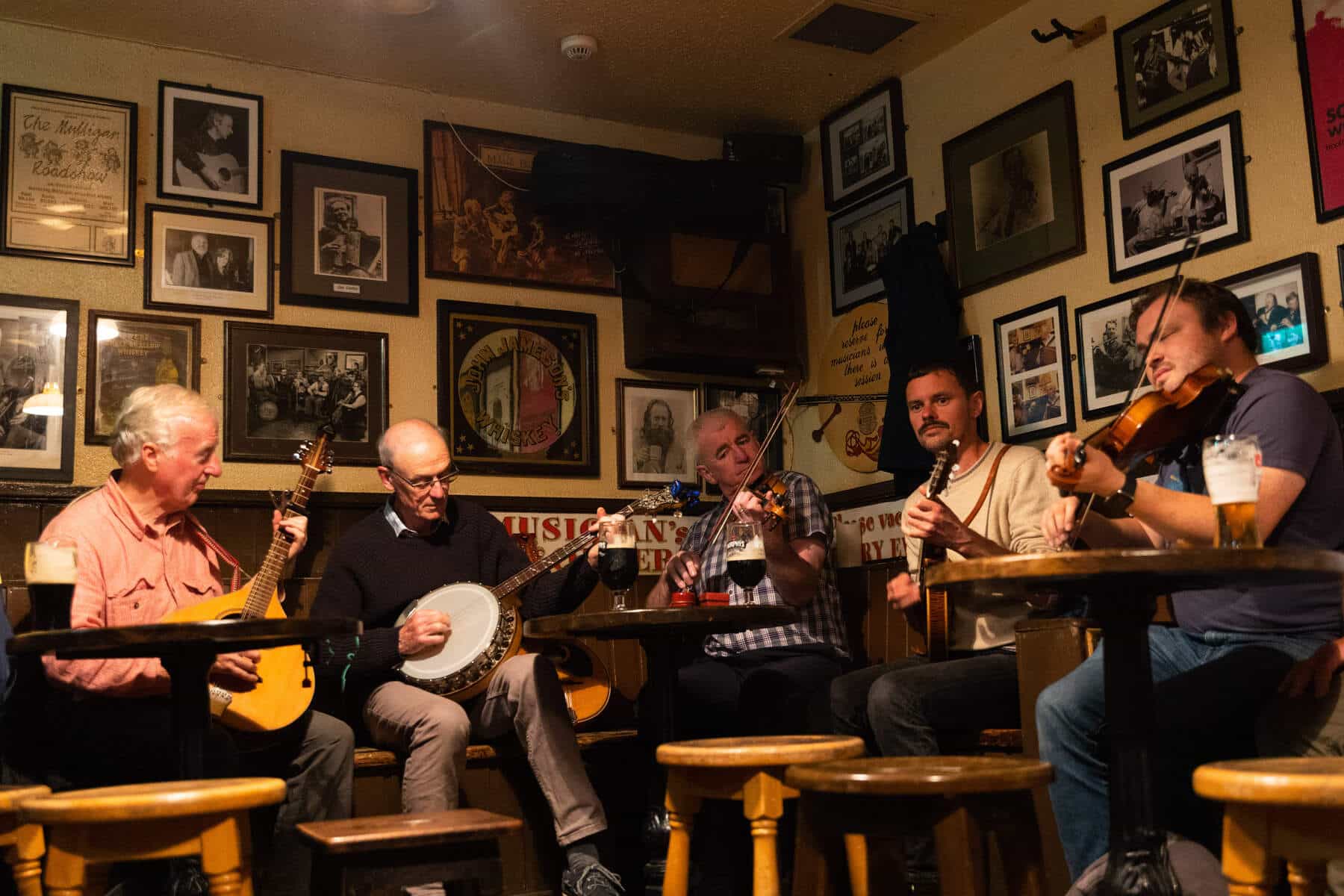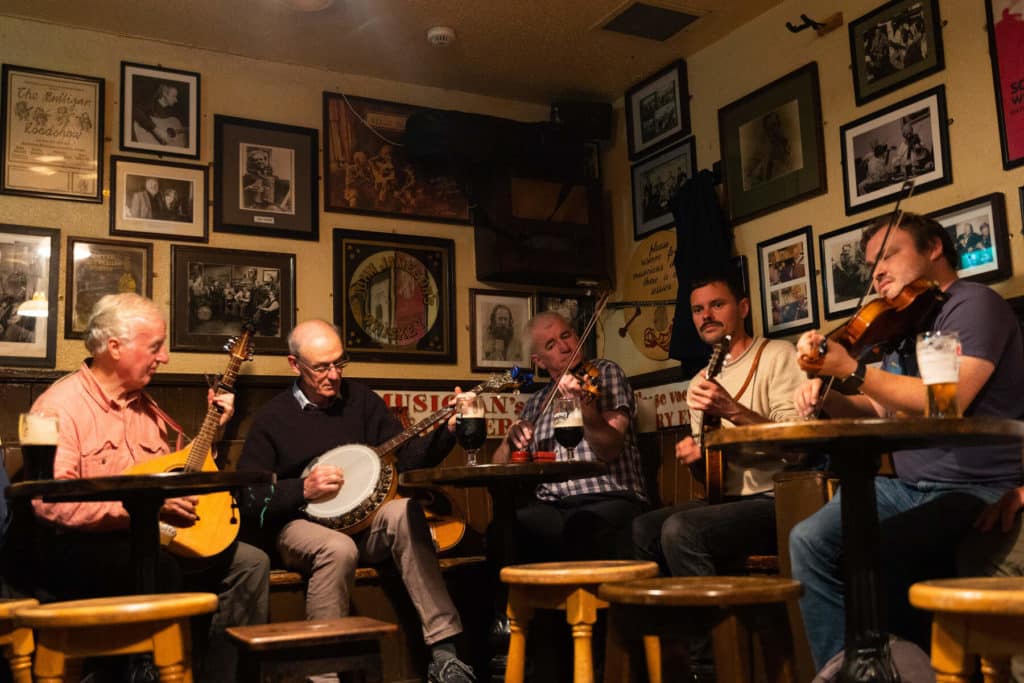 The Prices
With all that talk of the weather, it's time to discover the diamond in the rough, and that's the price of accommodation.
Below, we have compiled data from Ireland's official travel agency, 'Bord Failte'. Our graph shows the average rate per hotel room per month (2022) in Ireland.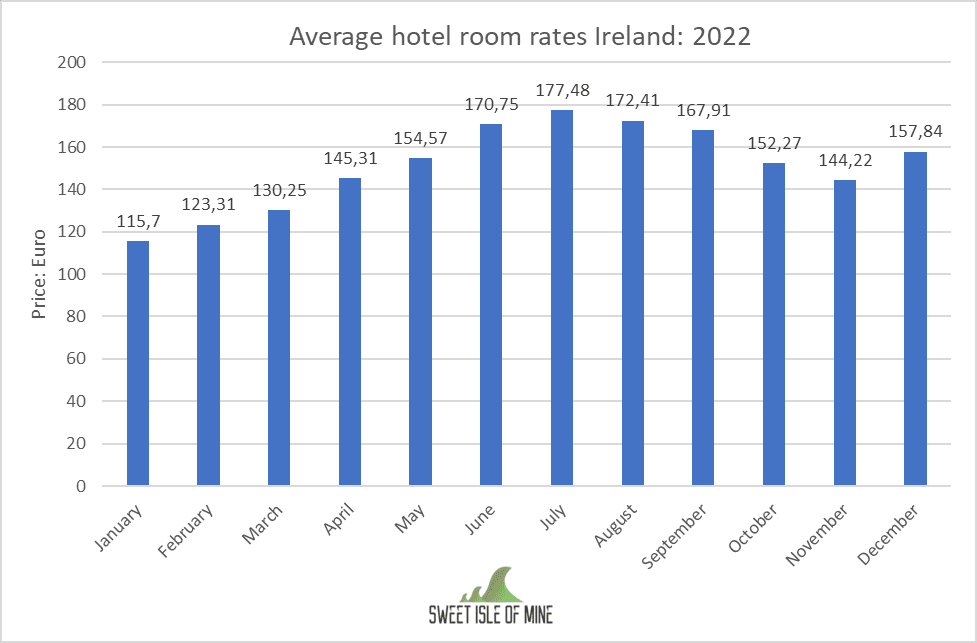 Here we can see that hotel prices are a whopping 1.5 times more exepensive in the summer months of June to August than in January. You will have also noticed that prices in general are quite steep in Ireland!
Now remember, this is the national average. Hotels in Dublin will be slightly higher than 115.7 Euros per night, being the capital city and all. But compared to what you'll pay in Dublin in the summer months, January is still easily going to come out tops. Have a scan around Booking.com for exact rates.
What to do in Ireland in January
Until now we have been talking about visiting Ireland in January not being the best idea if you are planning to take part in outdoor activities or going on a long, scenic roadtrip. But there is one place that is ideal for visiting.
Visit Dublin
In my view, visiting Dublin is the best thing to do in Ireland in January. You'll get the best deals on hotels and there will be significantly less crowds at the main attractions. Here is a list of brilliant things to do in Dublin in January.
Visit the National Museums of Ireland
Admission is free! There are 3 museums: Art, Archaeology and Natural History. Details of each are here. My personal favourite is the National Museum of Archaeology.
This museum is fascinating and holds some wonderful artifacts from the Stone Age to the Viking Era and so much more. One of the most standout items on display must be the 'bog bodies'; creepily well-preserved bodies dating back over 2,500 years.
Visit the Book of Kells/Trinity College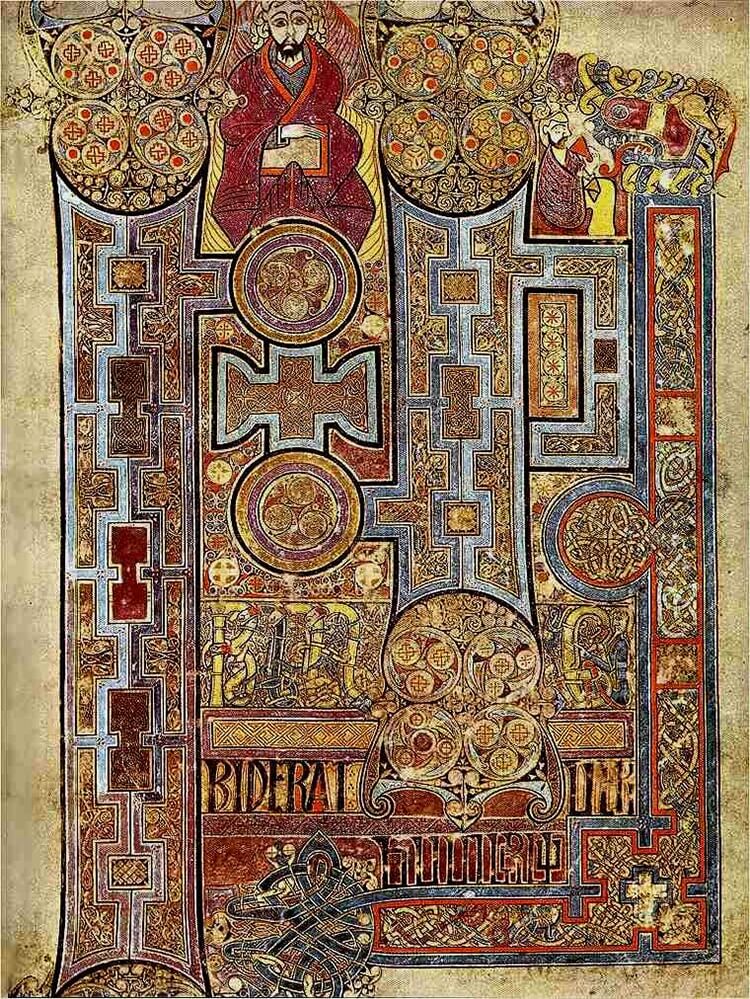 There is one absolute must on your trip to Dublin and that's visiting the 'Book of Kells'. You'll need to book this ticket in advance, there is no chance of just showing up and being able to view. This is one of the most popular tours in all of Ireland.
It is located in Trinity College in the city centre, and includes one of the most breathtaking pieces of literature known to exist. It was crafted by monks in the year 800 AD and contains the 4 Gospels in spectacular illustrated form. Every day a new page is turned.
For many, the tour of the Long Room, which is included in the ticket price will be just as spectacular, not just because it resembels the library in the 'Harry Potter' movies, but for the majesty of the structure and design of the interior.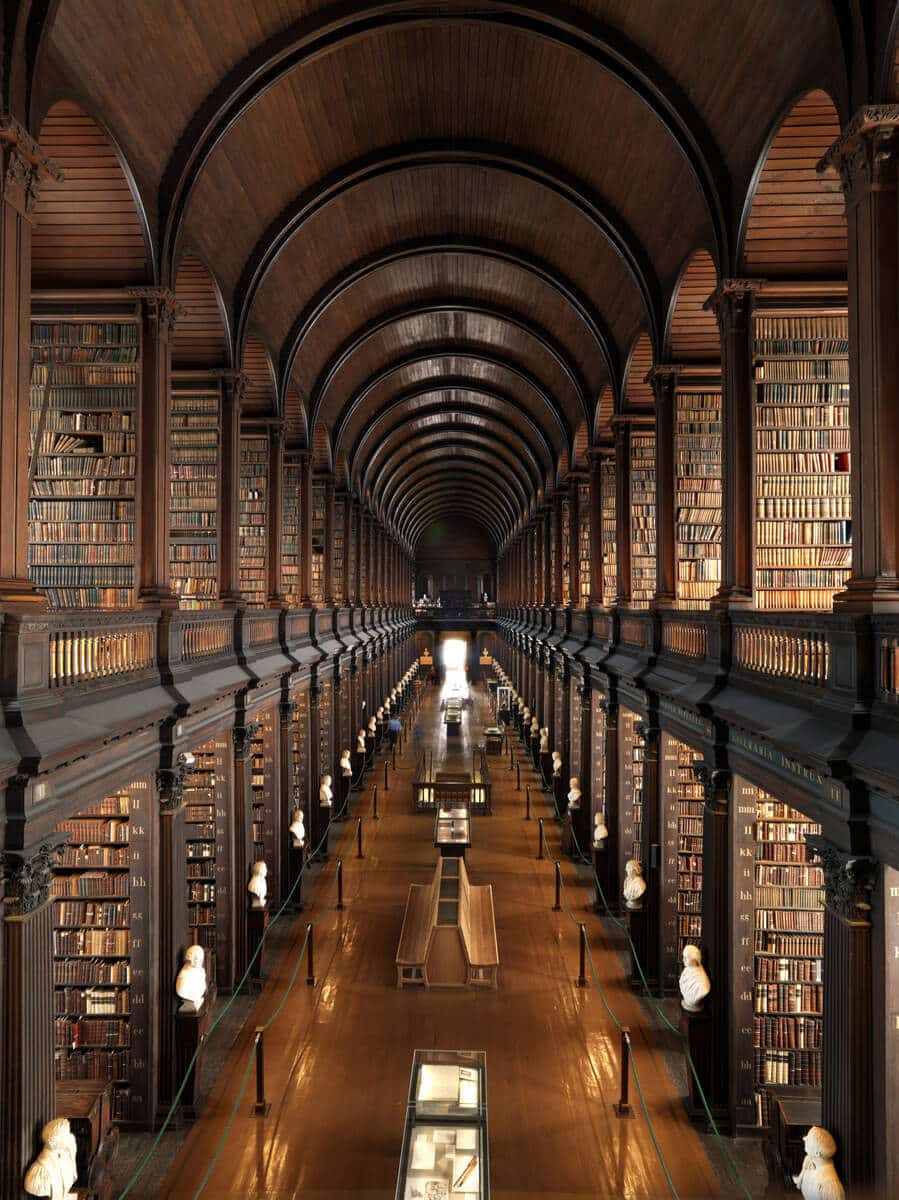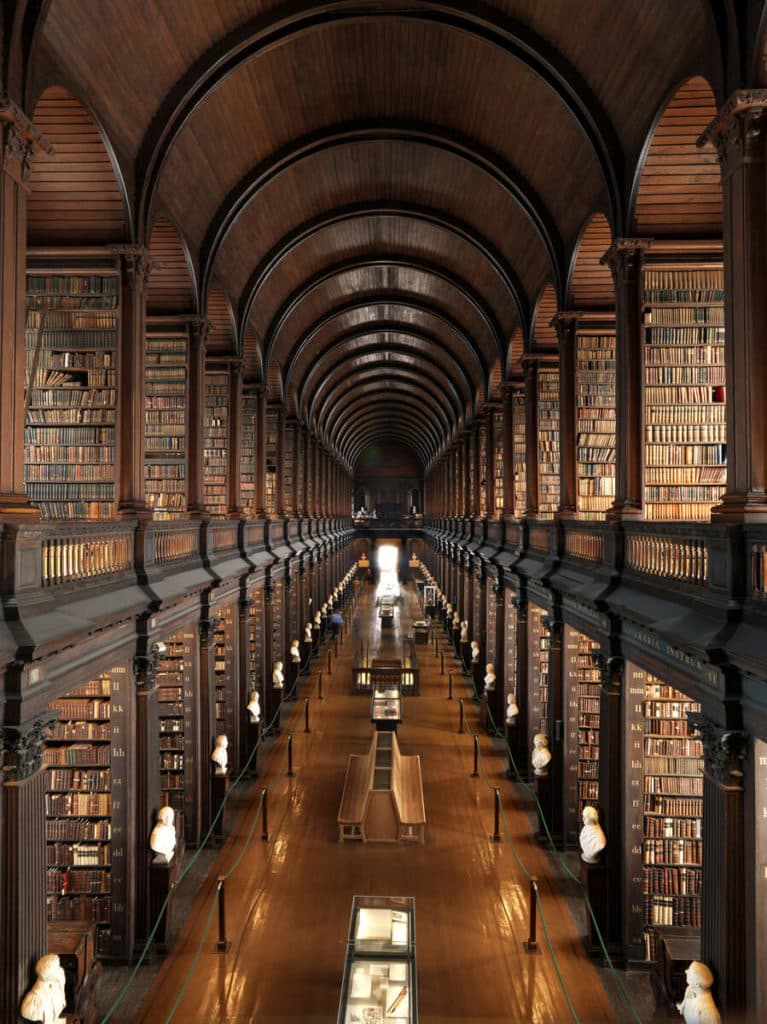 The oldest harp in Ireland is also on display in the Long Room. You can get a fast-track combination ticket for the Book of Kells and Dublin Castle here.
Visit Kilmainham Gaol Museum:
This former prison is now a museum that tells the story of Ireland's struggle for independence. Visitors can explore the cells where famous political prisoners were held, including Eamon de Valera and Michael Collins.
Visit The Little Museum of Dublin
This quirky museum tells the story of Dublin's social, cultural, and political history through the 20th century. It features over 5,000 artifacts donated by Dubliners, including a letter from Samuel Beckett and a pair of Bono's sunglasses.
Visit the Guinness Storehouse to sample that world famous stout
Guinness holds a legendary status in Ireland and beyond. Why not visit the museum to get an insight into just how iconic this drink is? You'll get a free pint at the end and be treated to wonderful panoramic views out over Dublin.
This is a great experience and one you'll be amazed at the sheer scale of both the visitor centre and the brewery itself. It's almost like a city within a city. You can book tickets here.
Visit the Jameson Distillery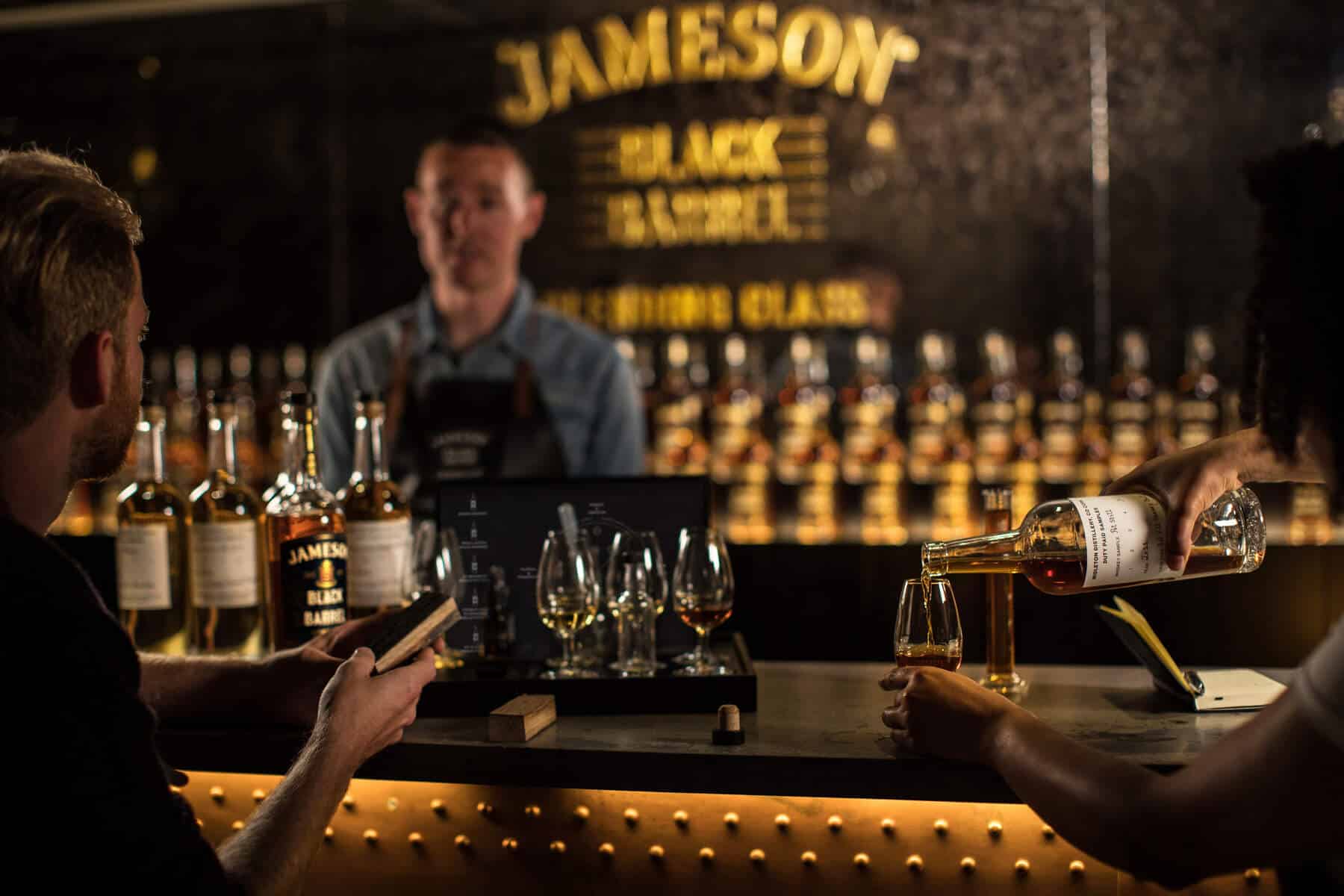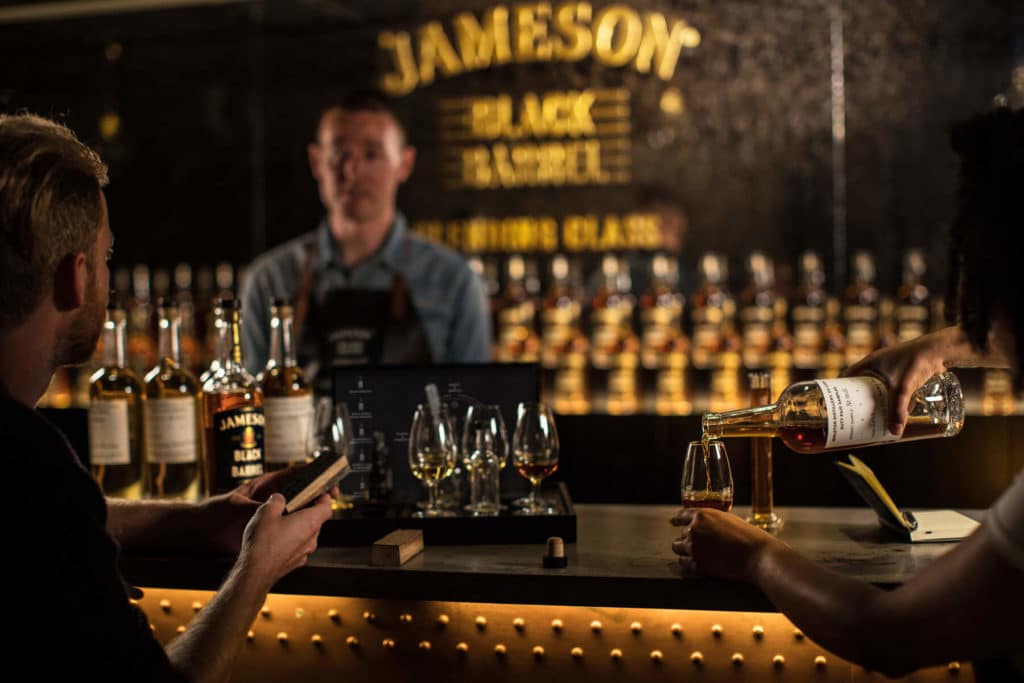 Any whiskey lovers out there? The world-famous Jameson whiskey originates from Ireland and this excellent distillery will give you a great insight into the distlilling process and the cultural aspects behind the iconic drink.
Having visited myself, I can definitely recommend and is a nice alternative to the busier Guinness Storehouse. You'll get to sample plenty of whiskies and you'll also try some American bourbons, purely for comparative and educational purposes…
The tour I did was great, as the guide was great fun and the group was small, adding to a nice cosy atmosphere in this lovely location. You can buy your tickets directly here.
Visit the Irish Whiskey Museum
This interactive museum offers visitors the opportunity to learn about the history of Irish whiskey, taste different varieties, and even blend their own personalized whiskey.
Watch a performance at the Abbey Theatre
The Abbey Theatre is the national theater of Ireland and offers a range of productions throughout the year. From classic Irish plays to contemporary works, there's always something interesting to see.
Visit a nice cosy pub to warm your bones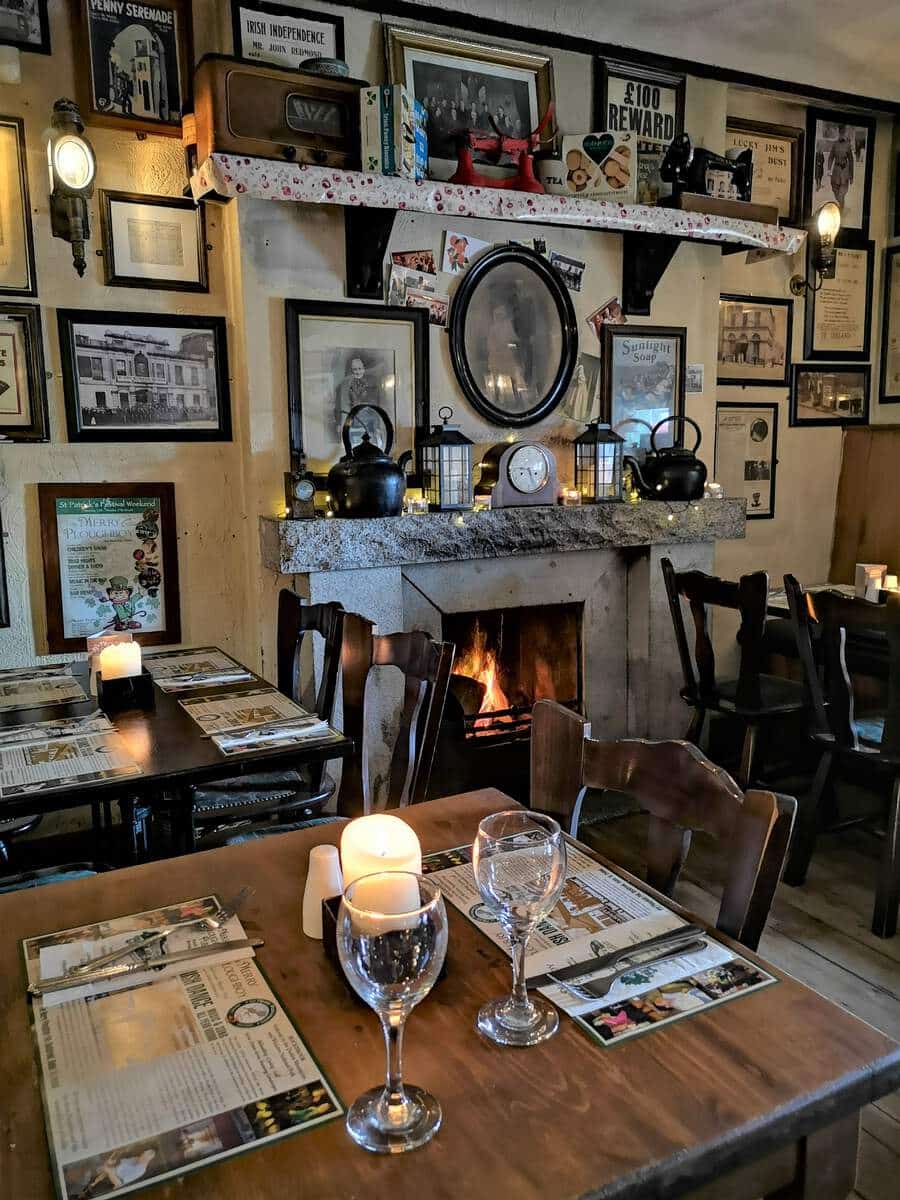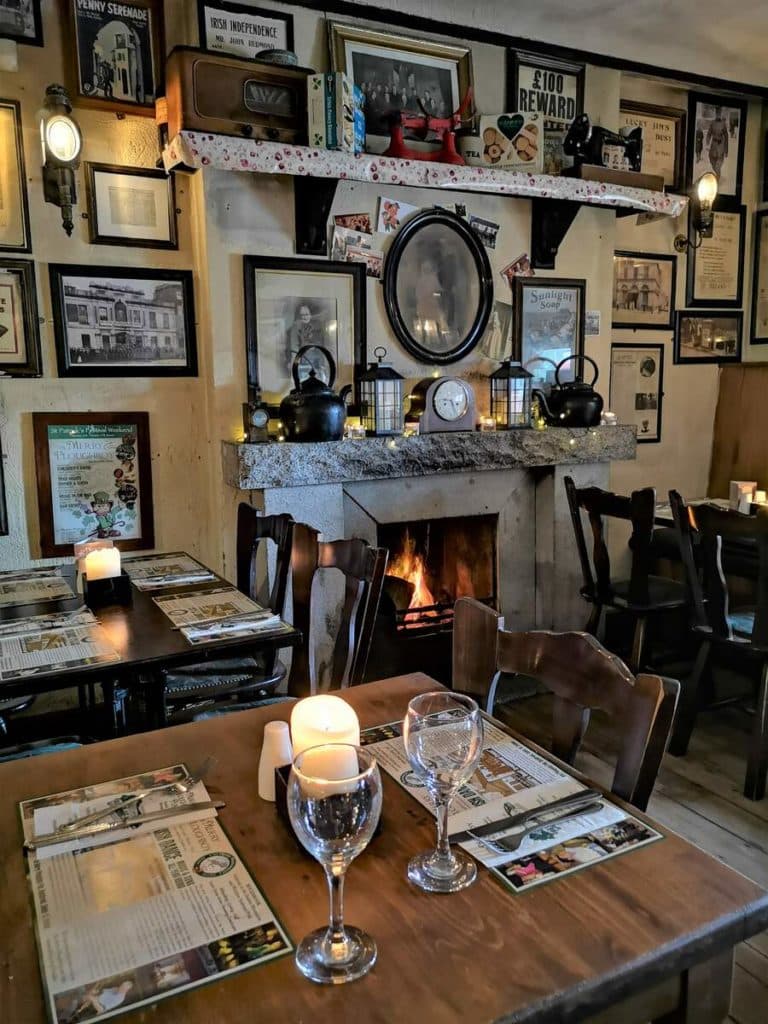 Dublin is famous for its lively pub culture, and it's not hard to see why. The city is home to countless pubs, each with its own unique character and atmosphere.
Dublin's pubs are more than just places to grab a drink – they're an integral part of the city's social scene. From traditional pubs with cozy nooks and crannies to modern, trendy bars, there's something for everyone in Dublin's pub scene.
For a more traditional pub experience, head to places like The Brazen Head, The Palace Bar or O' Donoghues (a pub made famous by the Dubliners). These historic pubs have been serving pints for centuries and really are the essence of Old Ireland.
My other favourite pubs in Dublin are The Stag's Head, Toners, and Doheny & Nesbitt. Classic pub decor and delicious Guinness!
Do the Howth Head Cliff Walk (if weather permits)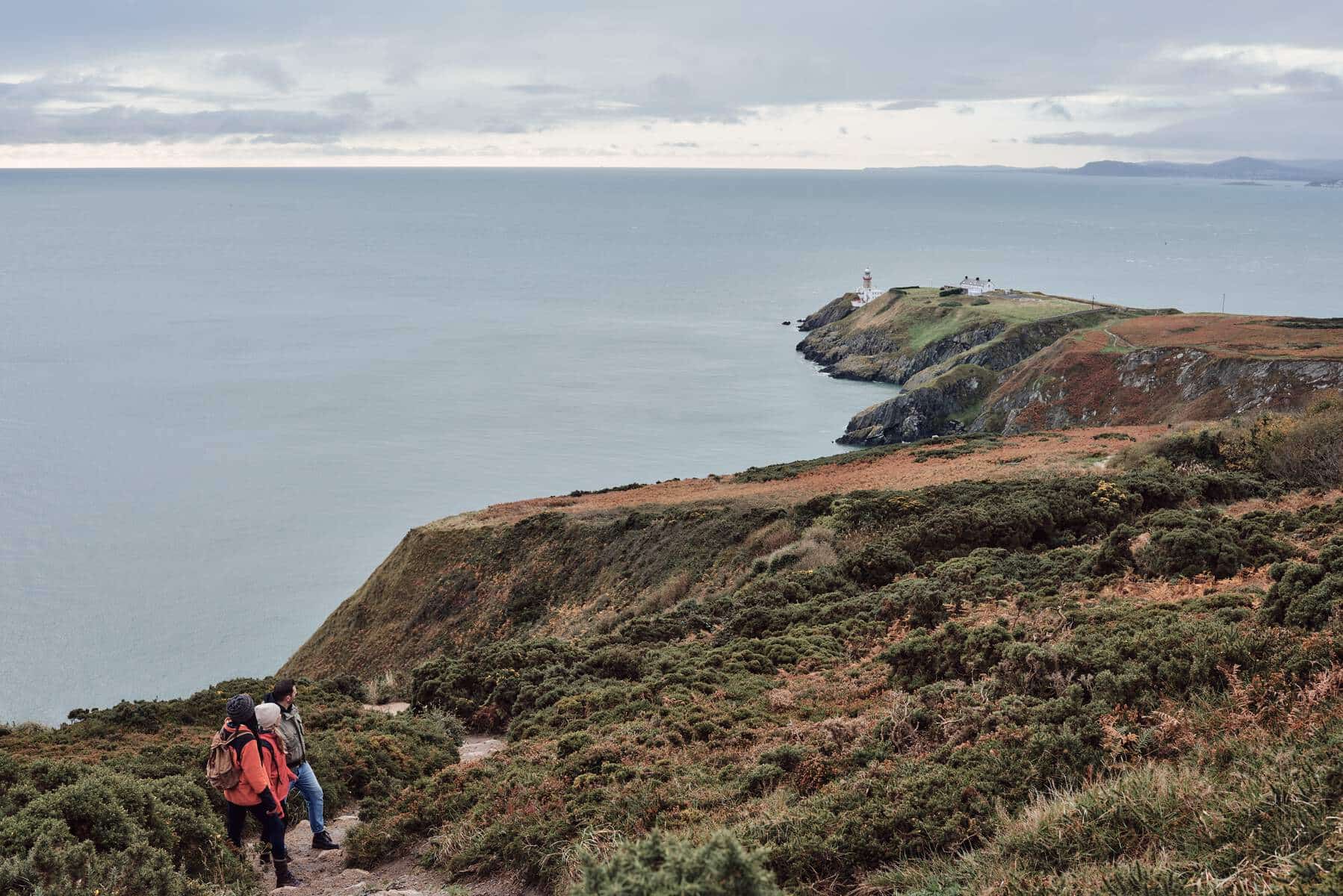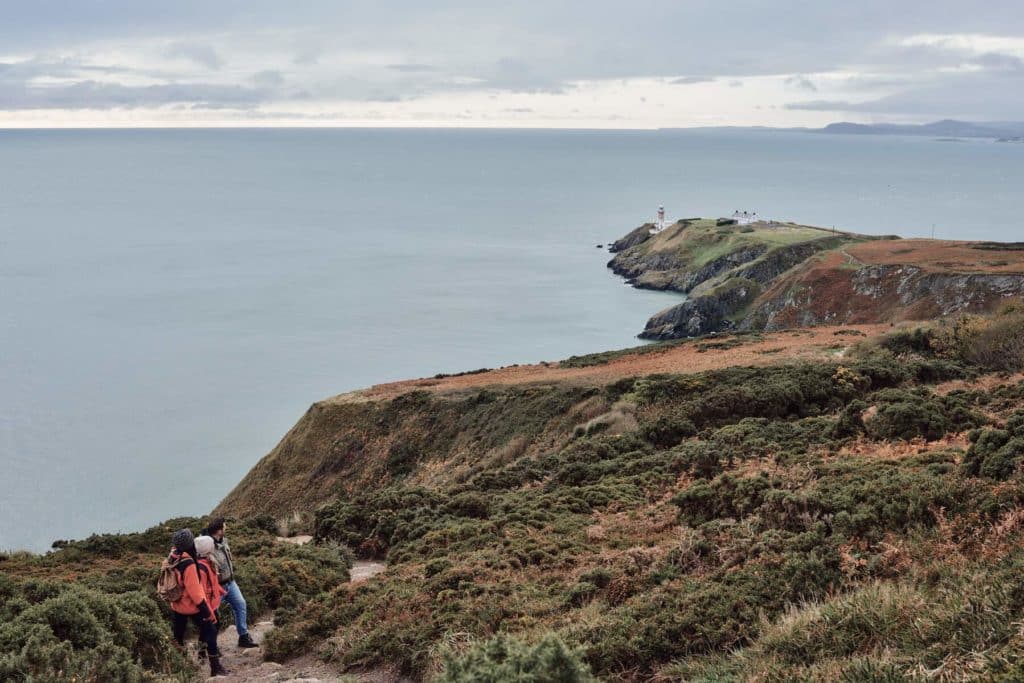 The great thing about Dublin is that it is located on the east coast, so nearby there are some great walks and hiking. If you get lucky and you arrive during a spell of dry weather why not take on the wonderful Howth Head Cliff walk.
The views are stunning over the Irish sea and the islands of Ireland's Eye and Lambay Island. You'll also have cracking views south along the whole coast to the Wicklow Mountains and beyond. You can get the DART train from the city centre to Howth and only takes a half an hour.
Avail of the Dublin Card
Here's a money saver. If you are undecided about what attractions to visit in Dublin, the Dublin Card offers entry into over 35 locations in the city, including Guinness and Jameson, amongst many more.
A great solution if you want to squeeze in as much as possible into a limited timeframe. You can get it here.
Other Places to Visit in Ireland in January
Galway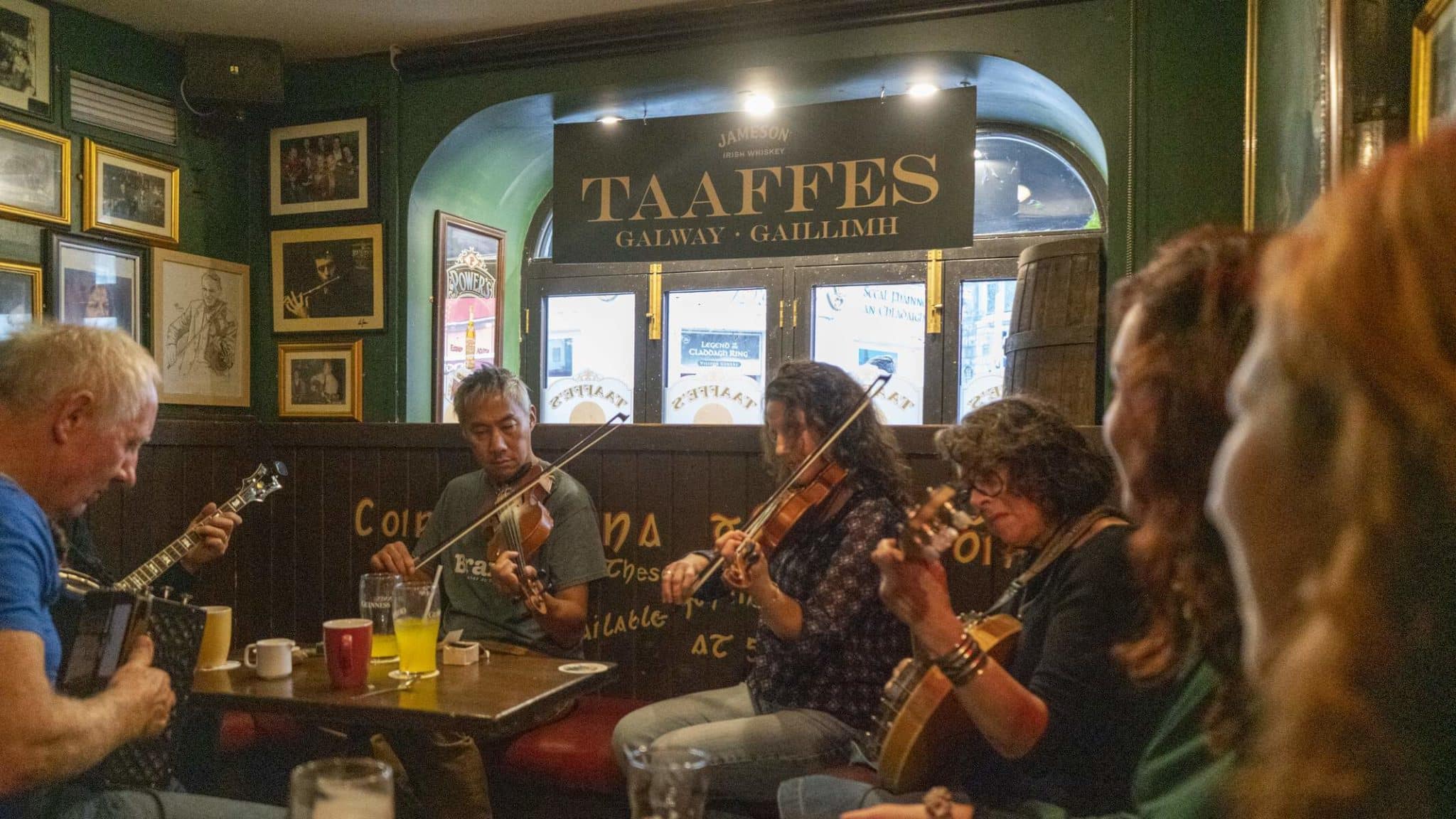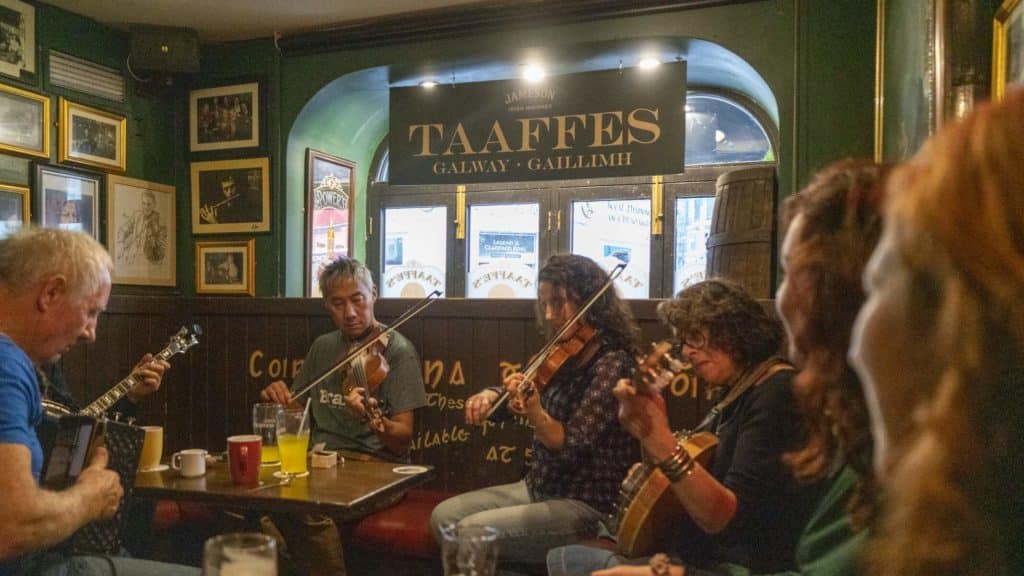 Galway is located on the west coast of Ireland and many claim it is the cultural hub of Ireland. In terms of museums, there is quite a limited selection, but in terms of pubs, you'll be spoilt. This could definitely be a place you could tie into your trip for a night or 2 if you are using Dublin as your main base.
In saying that, I would personally recommend visiting Galway in the warmer months, to avail of the incredible natural landscapes on its doorstep. Areas like the Aran Islands, Connemara and the Cliffs of Moher can only truly be appreciated during the longer days of spring and summer.
Cork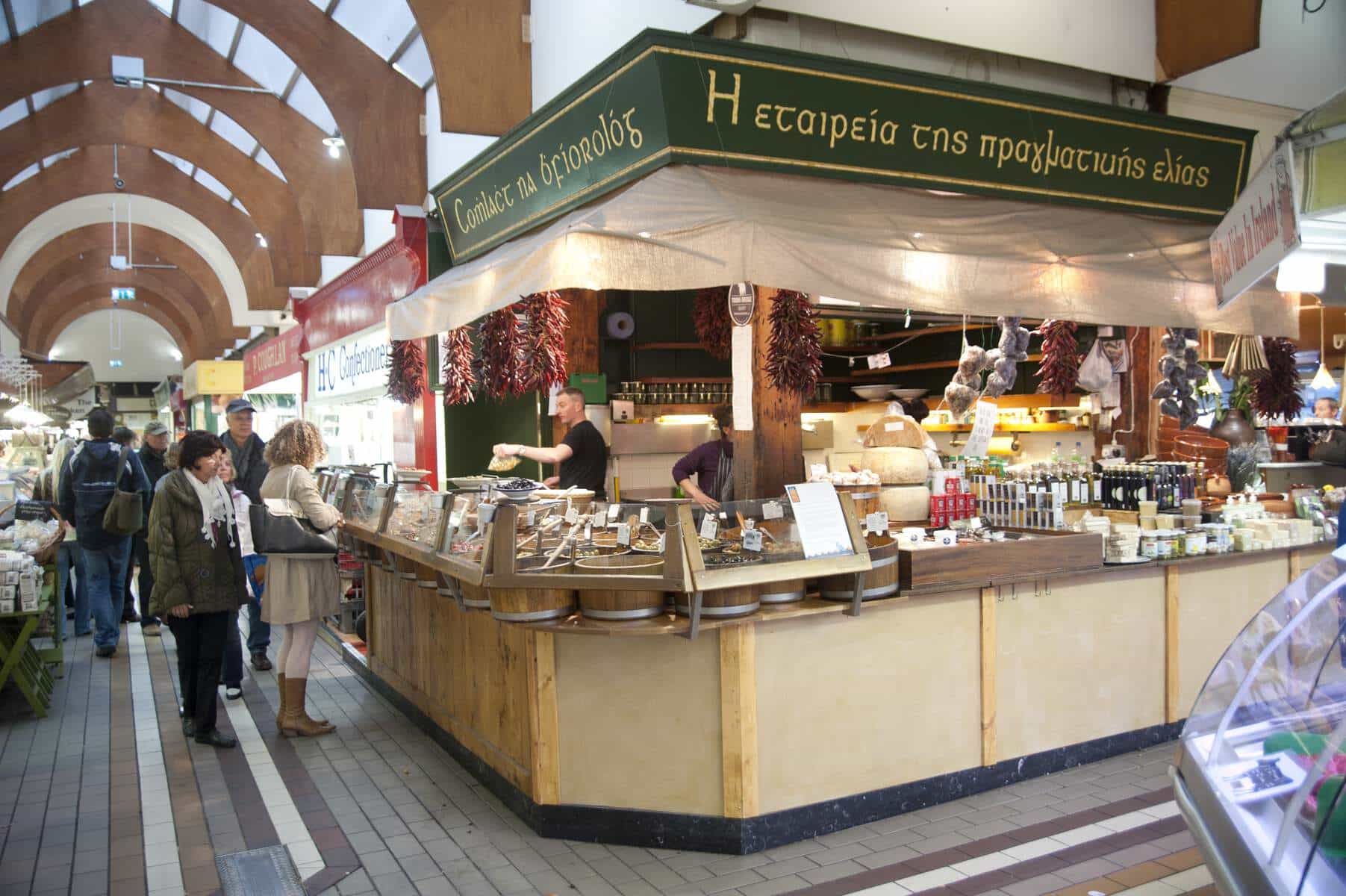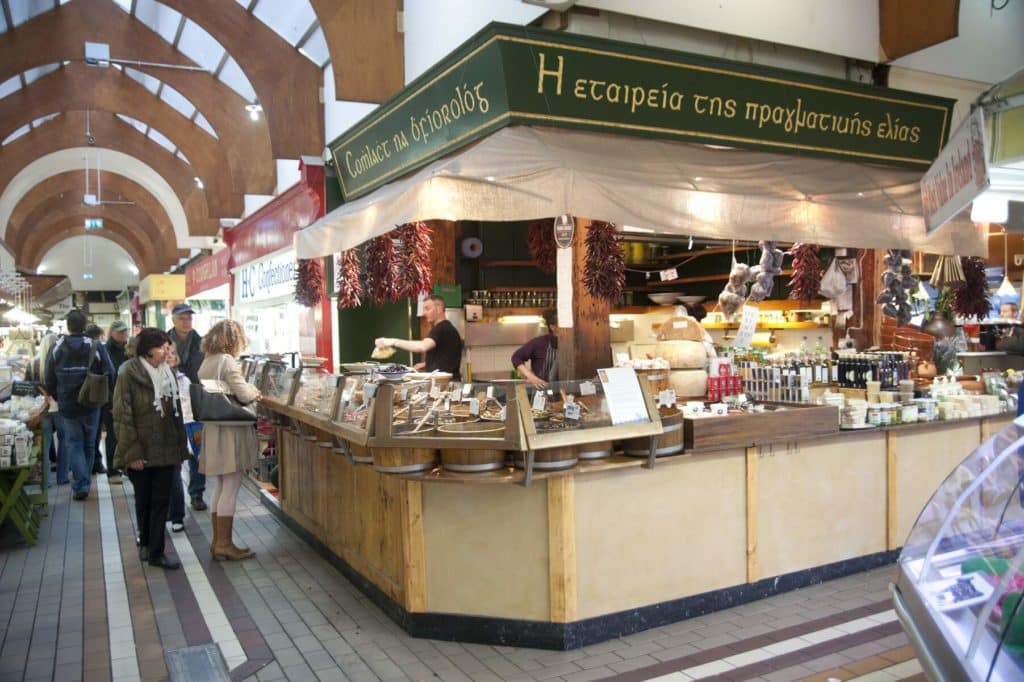 In a similar vein to Galway, Cork is a lively cultural hub and certainly worth a trip for a night or 2. You could certianly fit in the English Market and the wonderful St. Finn Barre's Cathedral on your trip to Cork and spend the evenings in one of the many cosy pubs dotted around Ireland's second largest city.
What you'll need to wear in Ireland in January
You'll need to pack well for your trip to Ireland in January. Here is what we believe are the practical essentials. The fashion items we will leave to you!
Waterproof walking shoes (like these)
An insulated rainjacket (like this)
Warm thermal layers
Warm socks
A large canopy-style, windproof umbrella (like this)
Warm sweaters
Warm trousers, jeans
Warm caps
Important: A down jacket (with real down) is not a good idea, unless you plan on wearing it inside your rainlayer. The air is humid, and with there being a high chance of rain, you don't want to be walking around with a wet down jacket!
The oversized windproof umbrella is almost a must in Ireland. For anyone who has visited in the winter months (or indeed the warmer months!) the wind sometimes causes the rain to fall sideways!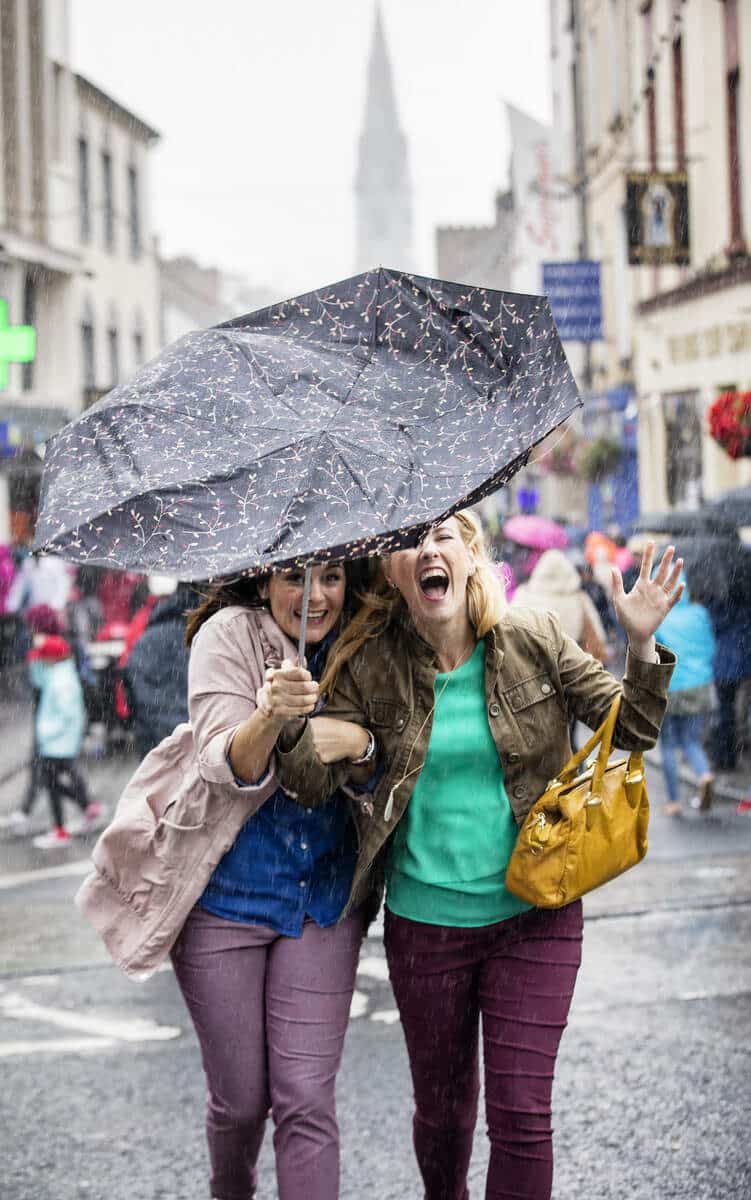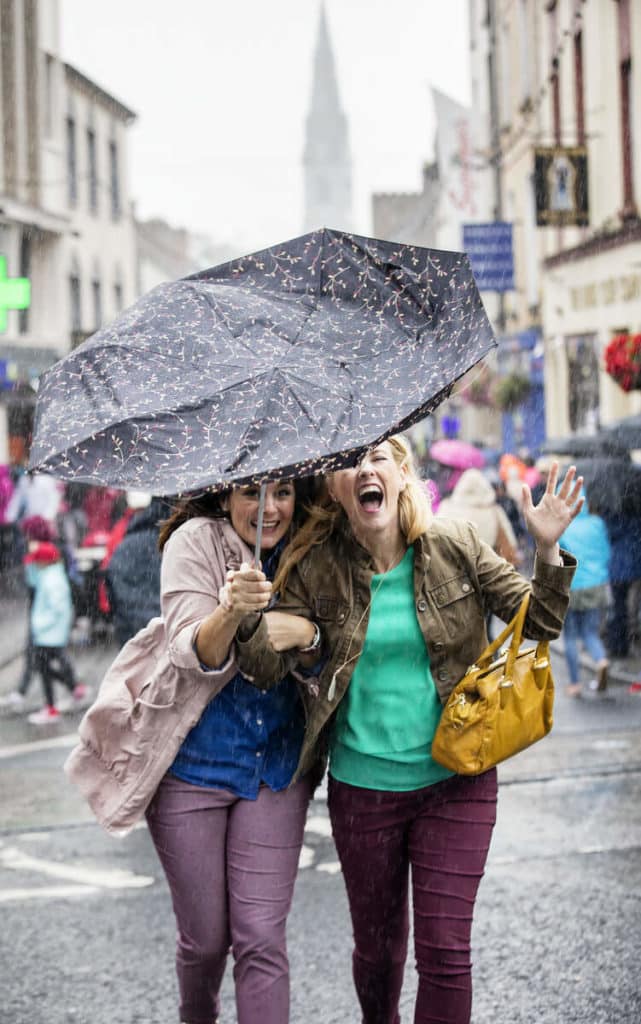 In the pubs and restaurants in the evenings, you'll notice the locals will dress well, but not overly formal. I guess dressy-casual would describe it best.
What we think: Is Ireland worth visiting in January?
My honest advice: For exploring the wonderful landscapes Ireland has to offer, January is the worst month to visit Ireland, unless you get very lucky with the weather. Even if you do get lucky weatherwise, you'll have a very limited amount of daylight to properly explore.
On the other hand, if it's a city trip you are after, and Dublin has been high on your list, then January could potentially be the best month to visit!
The prices are significantly lower, there are far less crowds and it does not matter if it's lashing rain outside becasue you'll be too busy sampling some excellent Irish museums, Guinness and fine whiskey.
Also, as mentioned above, if you do get lucky, the Howth Head Cliff walk is only 30 minutes away by public transport.
Summary: Pros & Cons of Visiting Ireland in January
Pros of Visiting Ireland in January
Cons of Visiting Ireland in January
Great Deals on Accommodation
The Weather
Less crowded than summer
The Short Days
Excellent time to visit the cities
(especially Dublin)
Some Attractions, B&Bs Close
Great Sales in the Shops
You won't see Ireland at 'its best'
Final Thoughts
So that's our brutally honest opinion about visiting Ireland in January. We want you to experience the Irish landscape at its very best and feel the longer months of spring and summer are the best times to do this.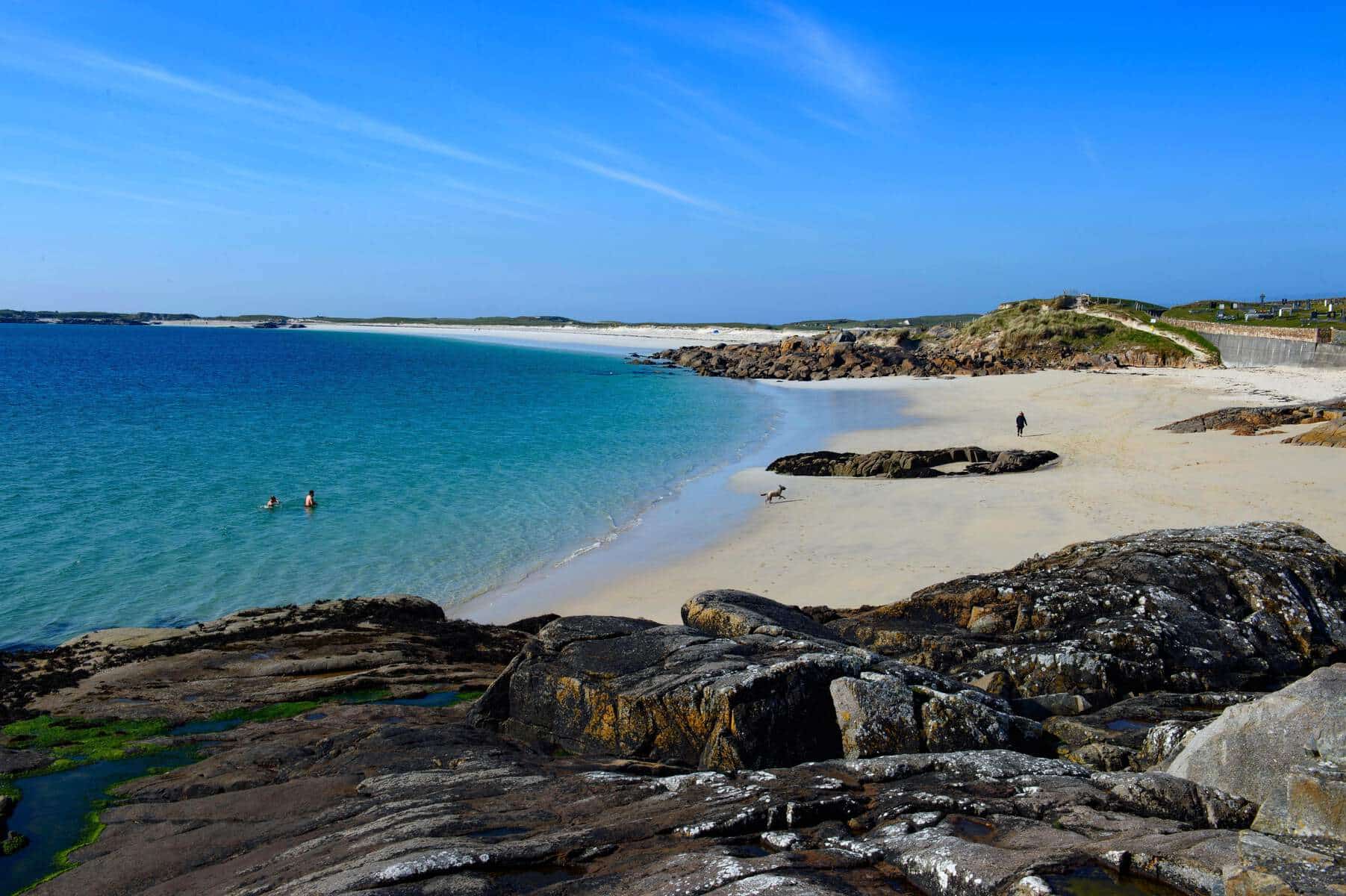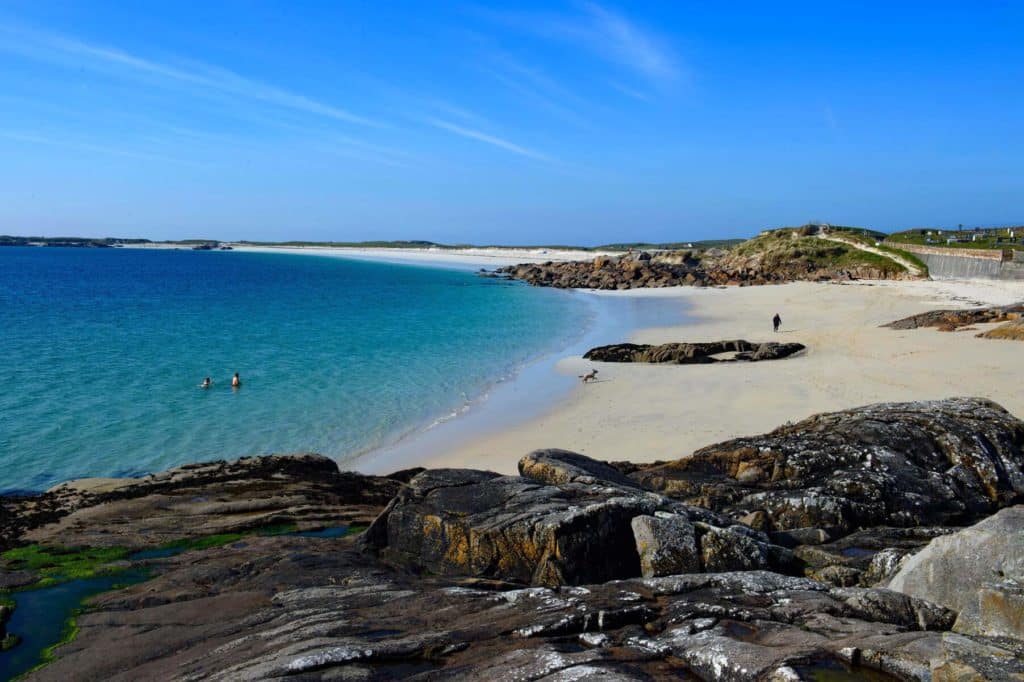 However, Dublin is a cracking city and is full of fantastic indoor attractions. Therefore, for a city trip, visiting Dublin in January is an excellent idea. You'll potentially get some great deals on flights as well, especially after the Christmas season, which ends on the 7th January.
If a trip to Dublin is on your mind, have a look below on skyscanner; they compare thousands of possibilities, finding your best deal to visit one of Europe's liveliest and youngest cities: Dublin.