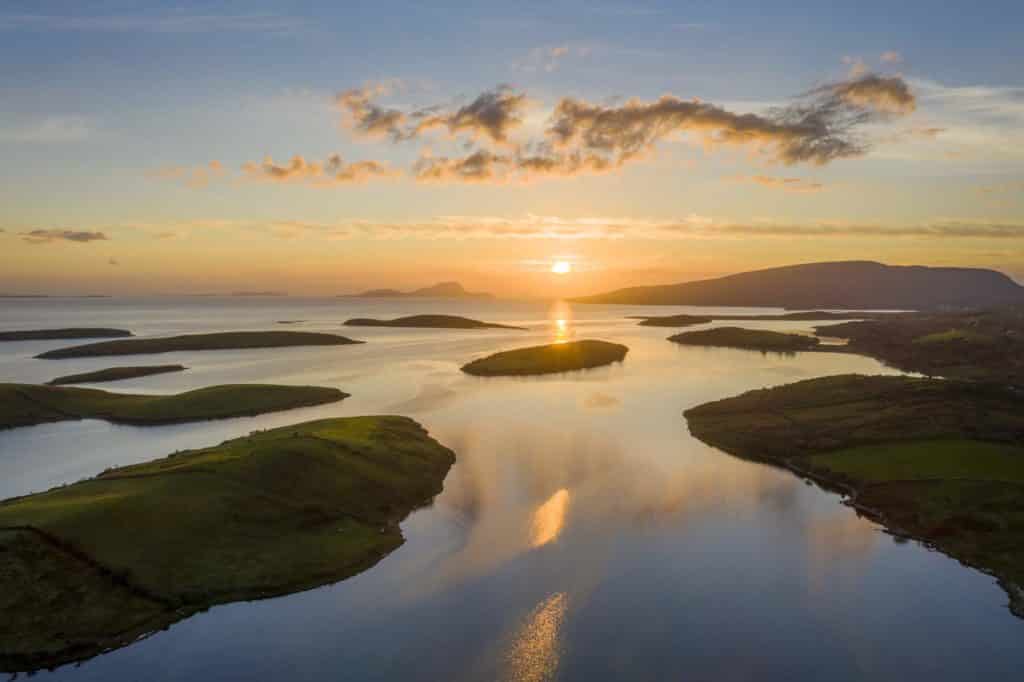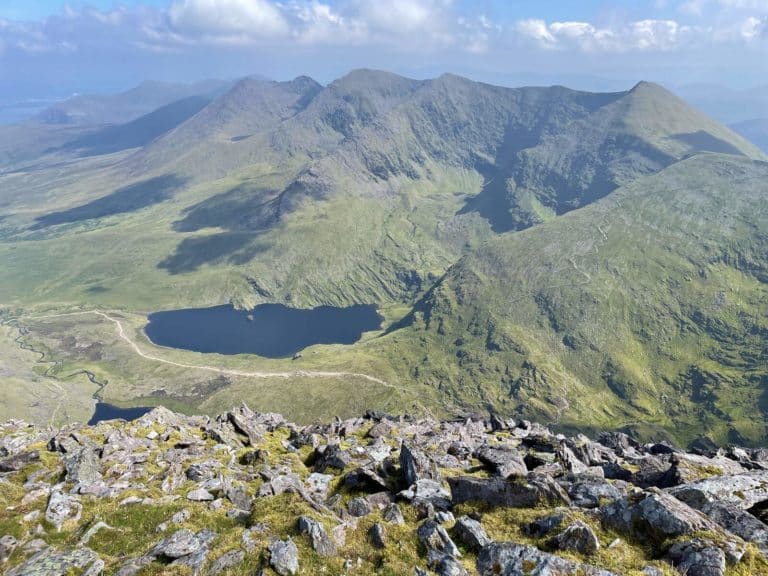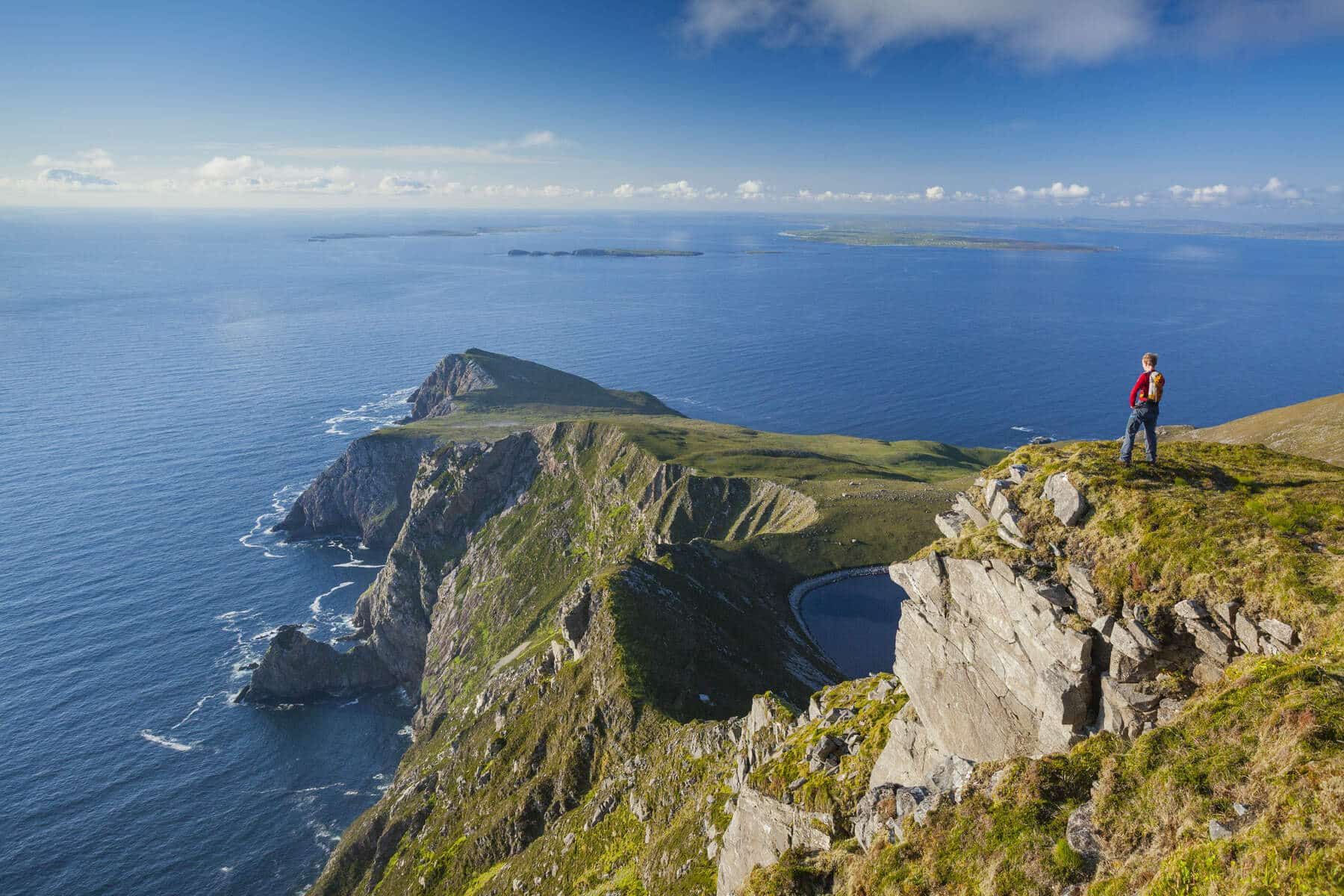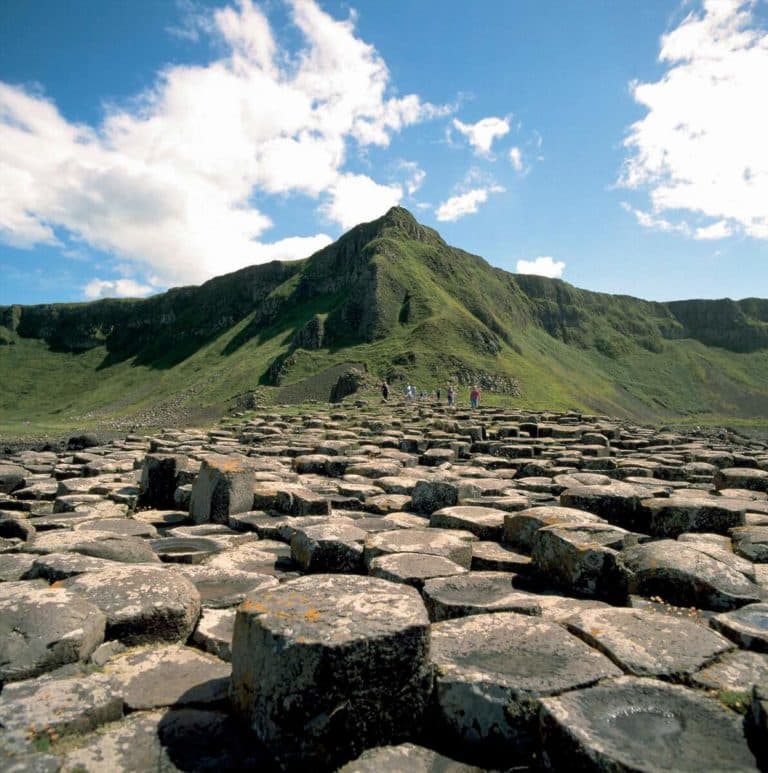 Ireland is known worldwide as a uniquely beautiful island, with a rich history and strong traditions. For such a small island, Ireland also offers a huge diversity of beautiful landscapes.
You may hear Ireland being referred to as 'The Emerald Isle', due to the lush green landcapes found in abundance, but there are so many more wonderful and special landscapes dotted around Ireland.
In this post I am going to outline what I believe to be the 10 most beautiful landscapes of Ireland.
This list is based on my own personal experience of having grown up in Ireland and visited these places multiple times. They are the ones that have left the most impression on me personally.
All top 10 lists are controversial. This one may be too, but I feel compelled to offer my opinion as an Irishman who has visited them and know them like the back of my hand! So, without further ado, let's explore the most beautiful landscapes of Ireland.
10. The Beaches of Roundstone, Galway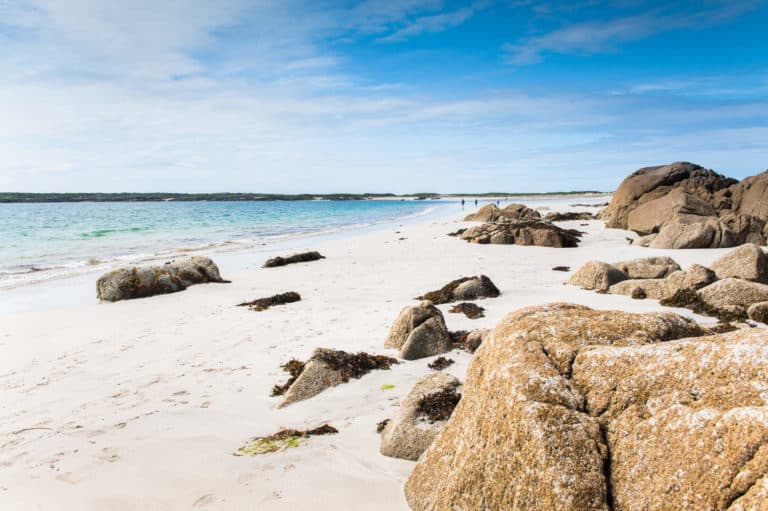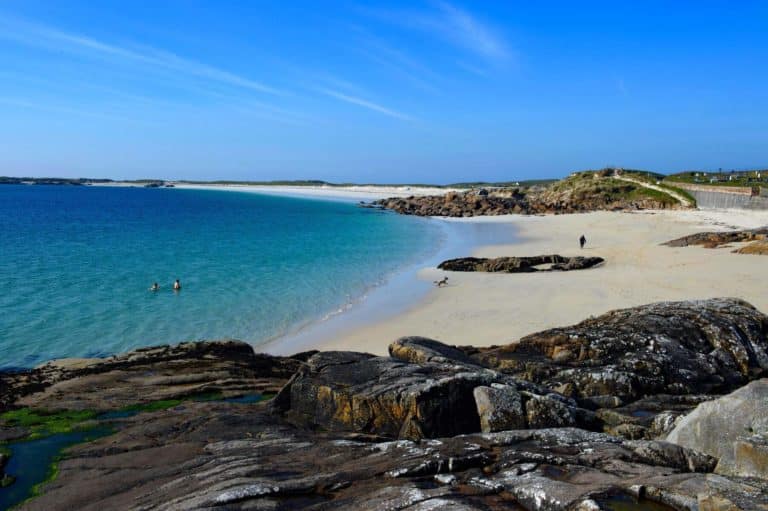 What a breathtaking place to start. To be honest, there are countless incredible beaches in western Connemara. One of our favourites is Glassilaun (beach guide here) but there really is something about the twin beaches at Dog's Bay and Gurteen Bay, near the beautiful village of Roundstone.
Although a cliché, it must be said; these beaches look more at home in the Caribbean. They have all the ingredients of a tropical strand; blinding white sands and the clearest of turquoise waters, all located in one of Ireland's most outstanding areas of natural beauty: Connemara.
The only catch is that the waters are on the chilly side. Also, the beach nearest the car park (Gurteen) can get a little crowded during warm weather. Don't worry though, Dog's Beach is just the other side of the dunes and this is just breathtaking.
Insider tip: Walk past the 2 beaches towards the headland and you'll stumble across 2 small, but totally secluded beaches. A slice of west of Ireland paradise!
9. The MacGillycuddy's Reeks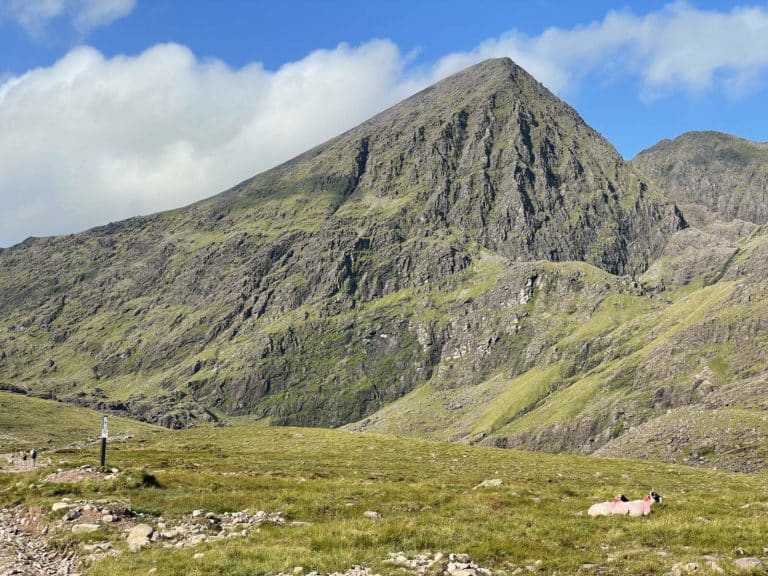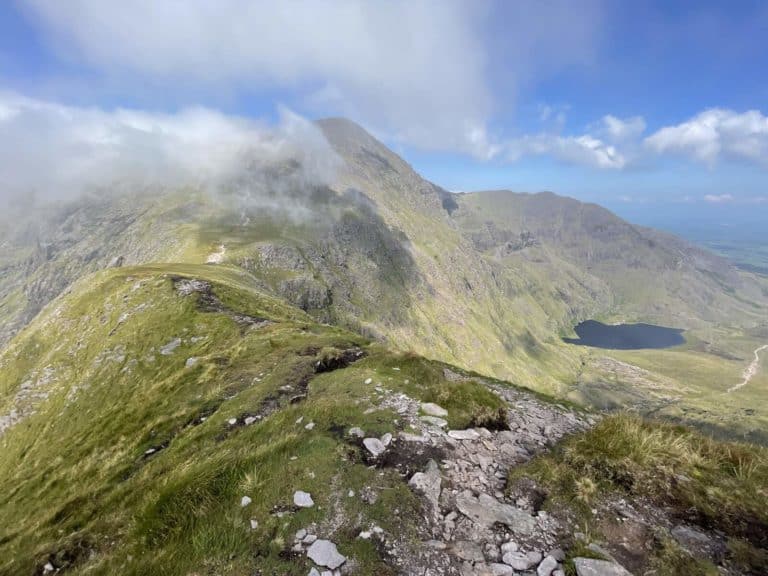 The MacGillycuddy's Reeks is a mountain range located in the mighty County Kerry, in the southwest of Ireland, and is home to the highest peaks in Ireland.
The highest of all, Carrauntoohil stands at over 3,400 feet and is home to the infamous Devil's Ladder path, as well as the super challenging Howling Ridge (grade V difficulty)
The range spans over 19 kilometers and consists of over 10 peaks, offering hikers and climbers some great challenges.
The rugged terrain and steep inclines make it a popular destination for experienced climbers, while the scenic views and diverse wildlife attract outdoor enthusiasts of all levels.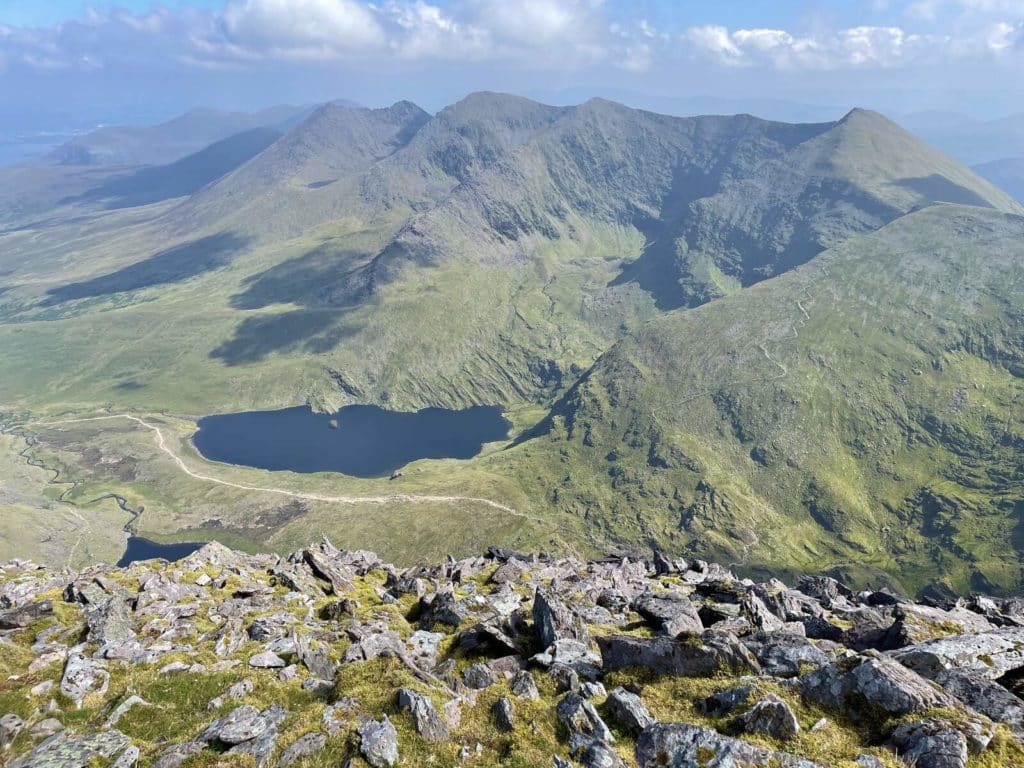 Although the peaks may seem quite modest for many seasoned hikers out there, they will certainly offer a challenging day on the mountains, and some of the walks along the high mountain ridges certainly give you the feeling that you are far higher than 3000 feet above sea level.
One of the most beautiful landscapes of Ireland and a must-visit for avid hikers.
8. Slea Head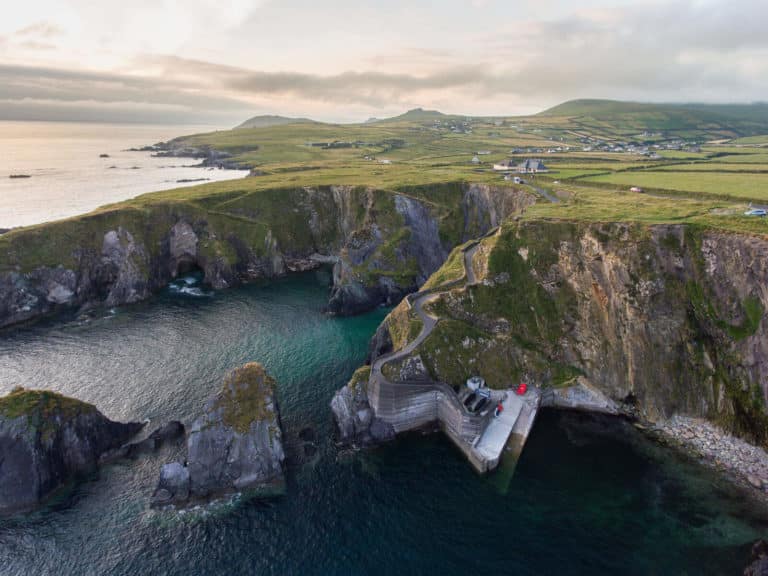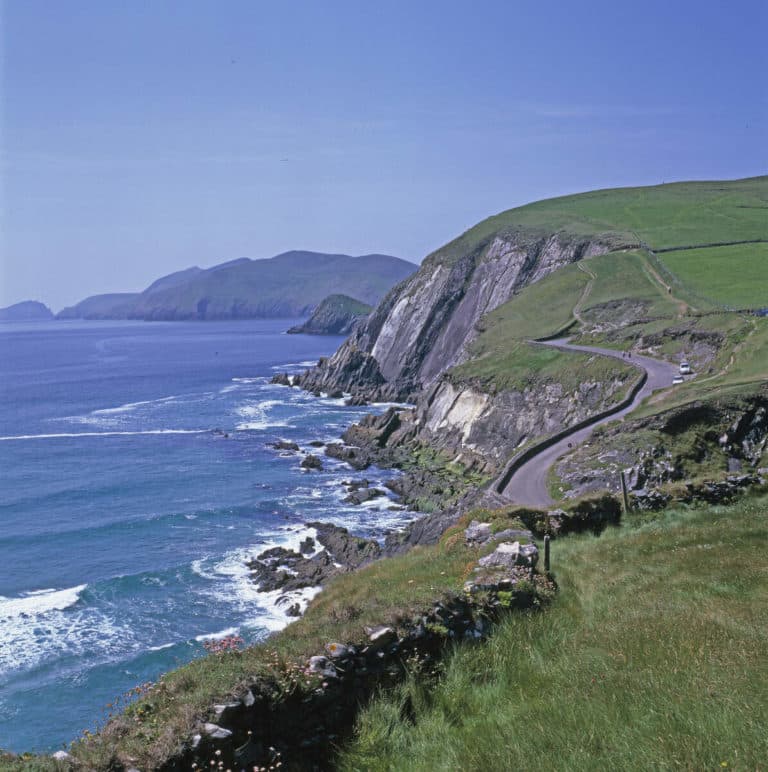 The less popular brother of the Iveragh Peninsula (where the Ring of Kerry is located) Slea Head is one of our favourite places in the west of Ireland.
Slea Head is a breathtakingly beautiful peninsula located on the westerly edge of County Kerry. It is known for its stunning scenery, pristine beaches, rugged coastline and rich cultural heritage.
There's a wealth of ancient archaeological sites too, such as prehistoric stone forts and monastic settlements, as well as picturesque fishing villages where Irish (Gaelic) is still the main spoken language.
Slea Head is a microcosm for the authentic Ireland we are all so familiar with. The strong Gaelic traditions coupled with a fascinating history, and all surrounded by breathtaking natural landscapes makes this a truly special place.
7. Croagh Patrick & Clew Bay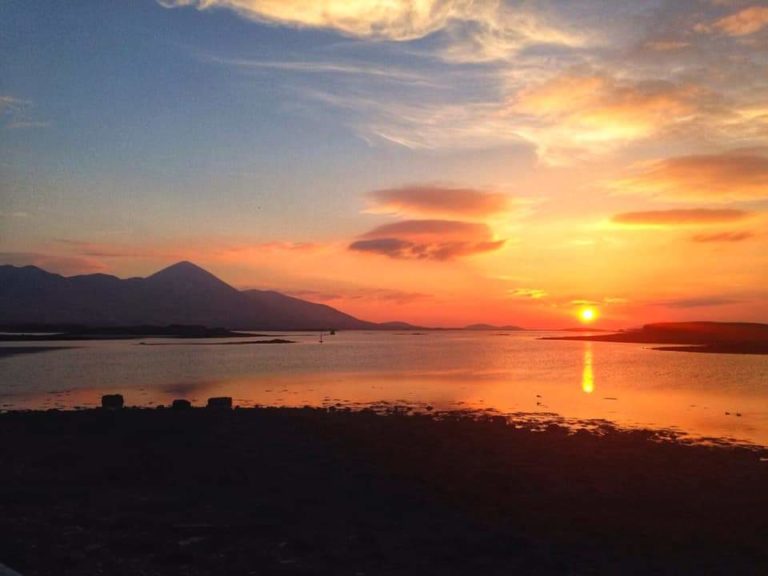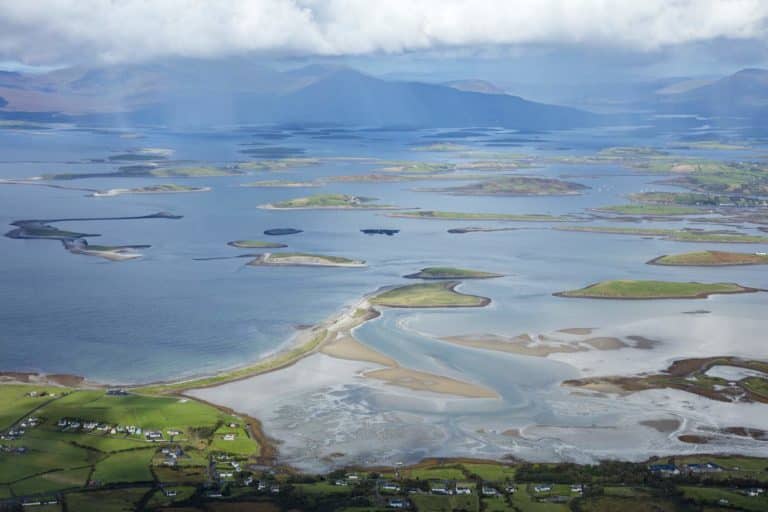 Ok, maybe I am bending the rules here a little by killing two birds with the one stone, but these 2 locations go hand in hand. Located in the beautiful county of Mayo on the far west of the island of Ireland, Clew Bay can be described as a uniquely beautiful bay.
With hundreds of glacial islands (drumlins) scattered around the bay, and the nearby imposing peak of Croagh Patrick adding a perfect contrast, this landscape must be one of the most unique landscapes you'll find anywhere.
There are tons of ways to explore the bay, from driving along the Wild Atlantic Way to going on a cruise. But, by far the best way of all is by taking on the challenging climb to the summit of Croagh Patrick. This view from the summit will leave you breathless.
Many will choose the nearby town of Westport to explore this incredible region of Ireland. Nearby Achill Island offers some more breathtaking scenery, but we'll get on to that a little later…
6. Giant's Causeway
Many will argue this should be way higher on the list, and you'd have a valid point. If I were to do this list again next week, it may well be! Located in the far north of the country, in County Antrim, this is a must-see if you wish to visit Northern Ireland.
In terms of uniqueness, The Giant's Causeway could probably come in at number one. This place is very special and to try to describe it in words is a difficult task.
In fact a few thousand years ago, the only explanation the locals had was that a local giant (Finn McCool) got seriously annoyed at some other giant in Scotland.
So much so, that he started firing rocks into the sea to make a causeway, so that he could reach him faster. I'd love to know what was said…
The alternative (although not less interesting) explanation was that the causeway was formed after a volcanic eruption, in which basalt rock (upon contact with air) formed into hexagocal columns, some 40,000 of them, creating this epic landscape.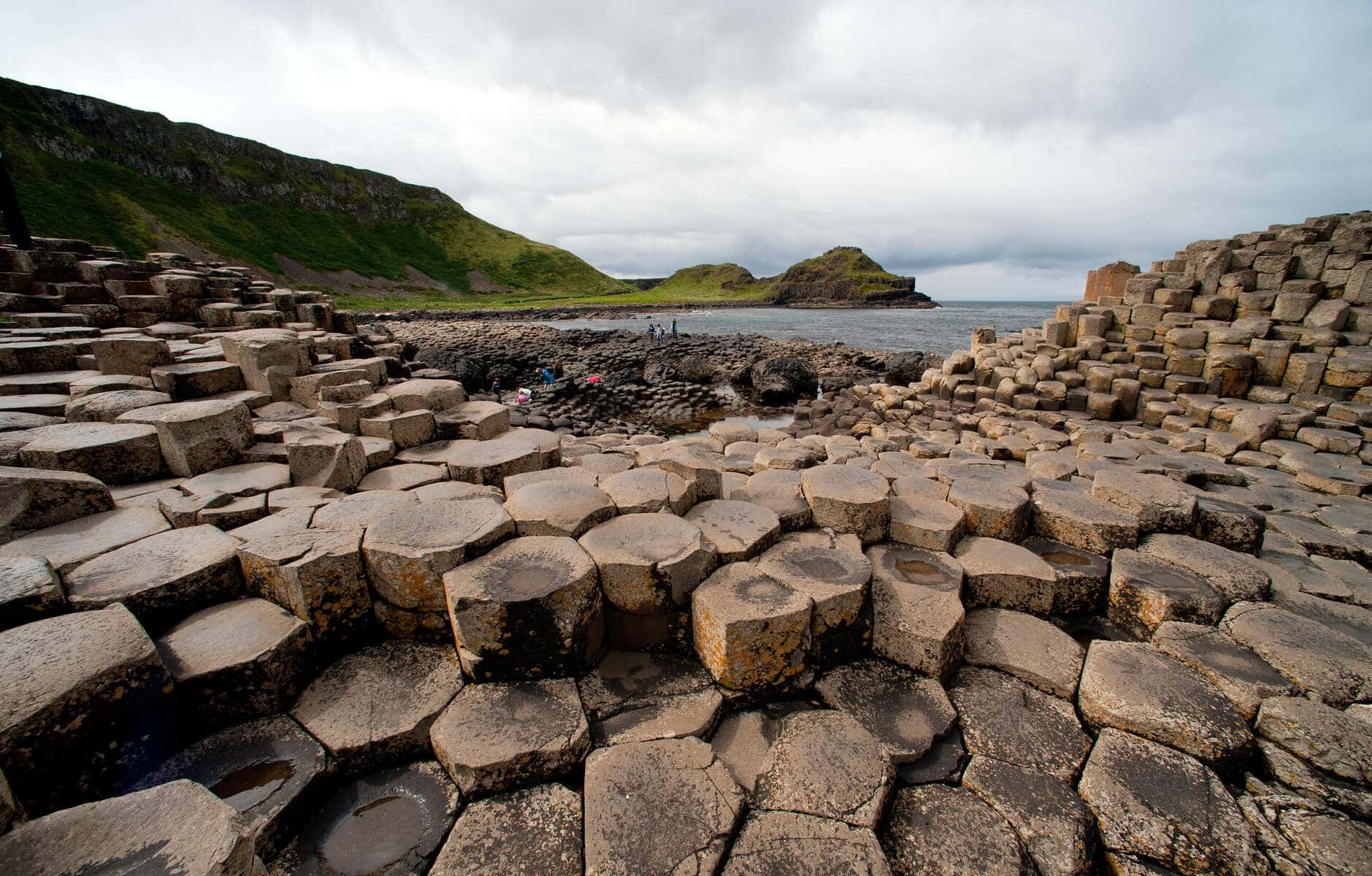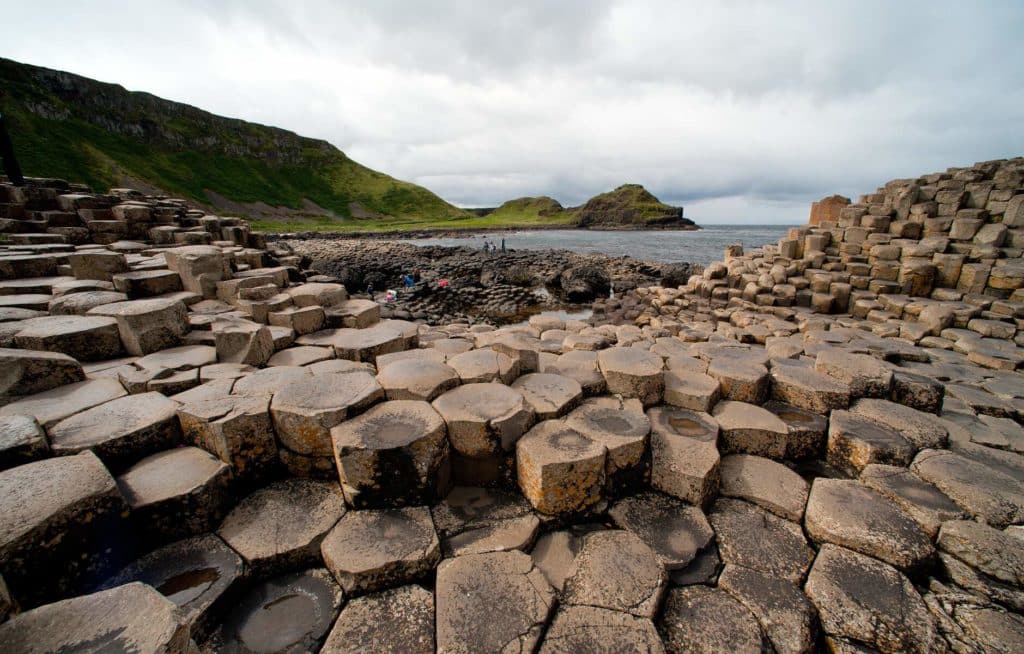 The causeway is backed by massive cliffs and an often overlooked attraction is the cliff walk, which will give you some phenomenal views of the coast and the basalt formations.
Truly one of the great and unique landscapes of Ireland.
5. The Cliffs of Moher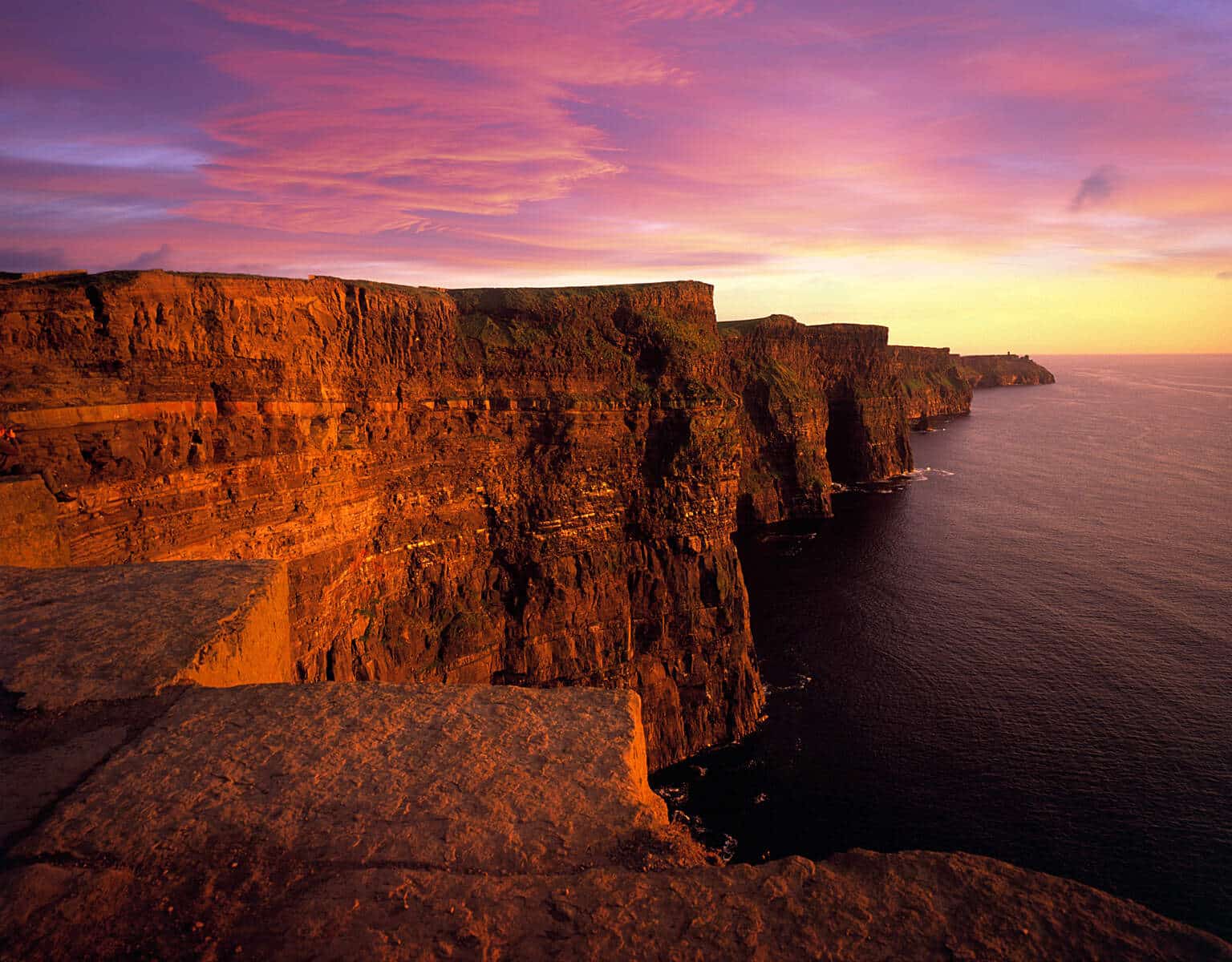 I can hear the collective groans as I type! You must be wondering what the top 4 is, because most travel blog/guidebook out there has the Cliffs of Moher as the number 1 most beautiful landscape of Ireland.
The Cliffs of Moher are easily the most visited natural visitor attraction in Ireland, with over 1 million visitors annually. One of the main reasons for this is its relatively close proximity to Galway (a tourist hub) If you are wondering how to get there from Galway, here is every possible way.
The other reason is because they are incredible. 5 miles of sheer cliffs falling 700 feet directly into the Atlantic Ocean, along with 30,000 nesting seabirds (including puffins) This place is an absolute must-visit on your trip to the west of Ireland.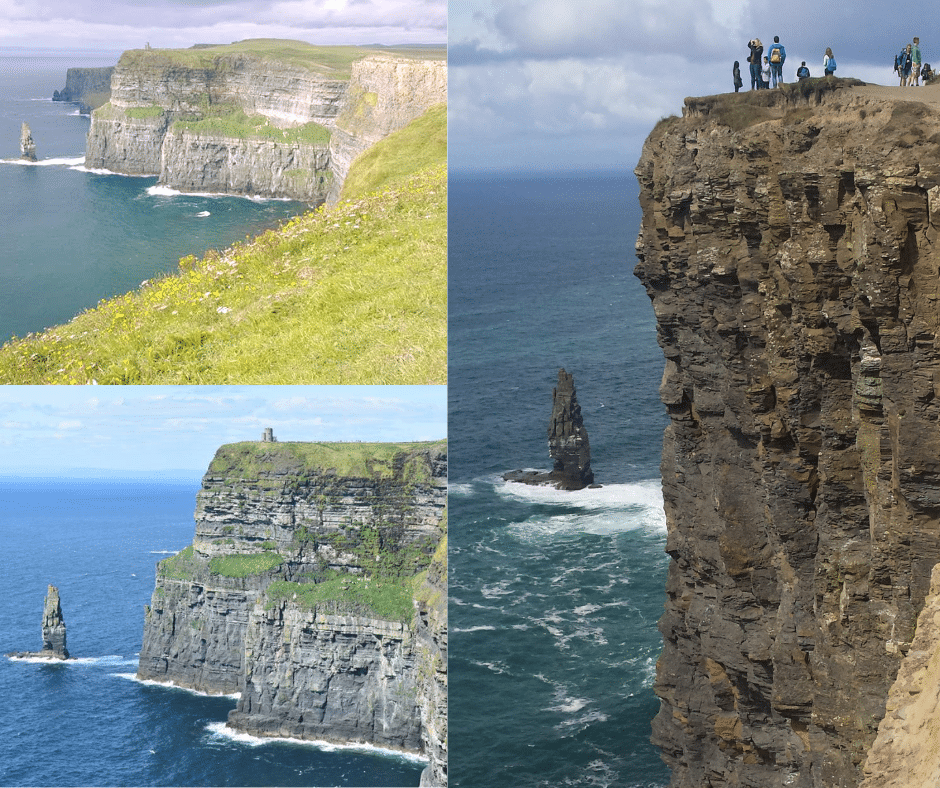 Making your way from the carpark, the cliffs will come into view, and the first moment you see the sheer scale of the cliffs, you'll be in awe. I have personally visited approximately 20 times and every time I see them is very special.
Ok, if they are so good, why not have them higher? Well, let's get on to the top 4 and see what could top them…
4. Slieve League Cliffs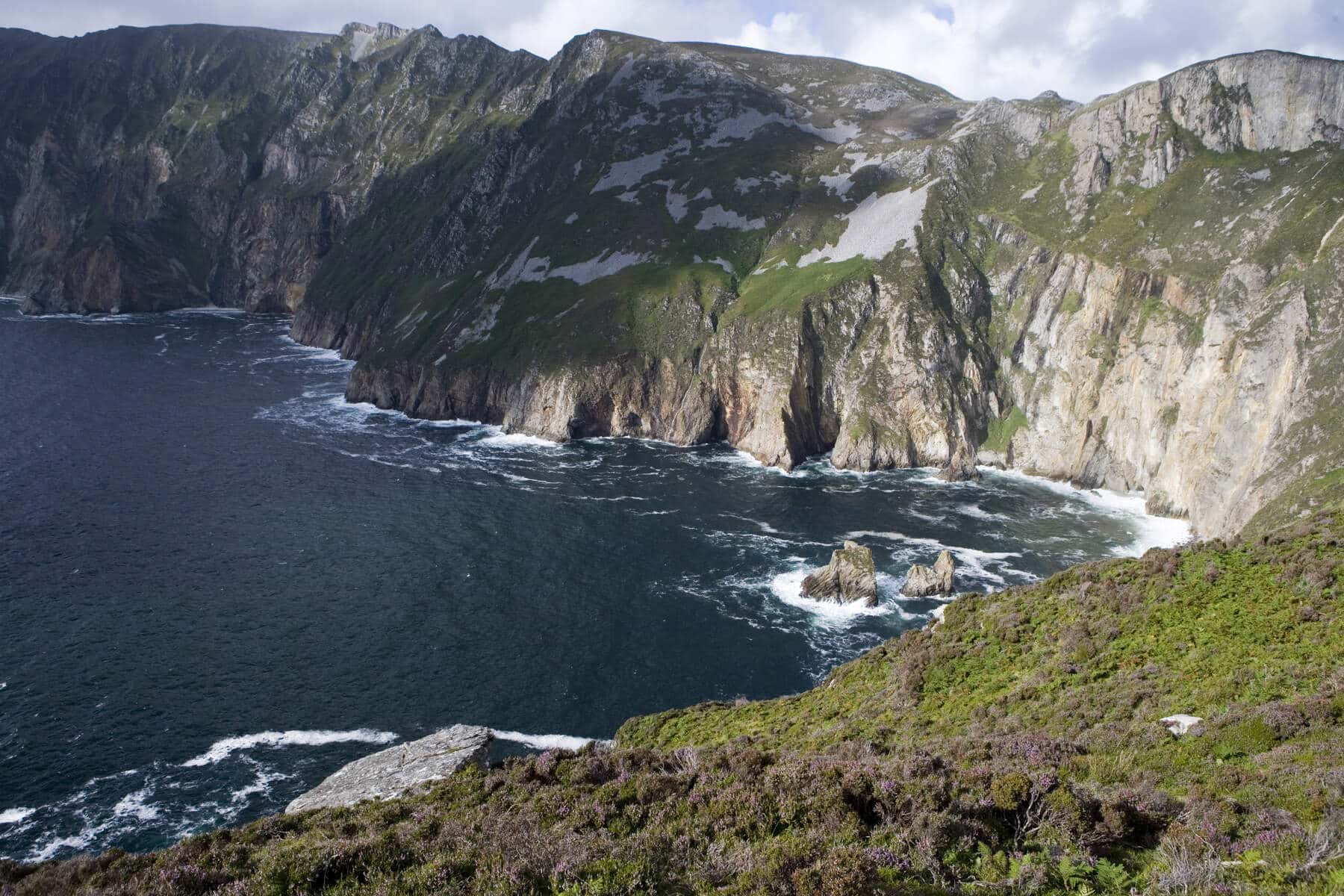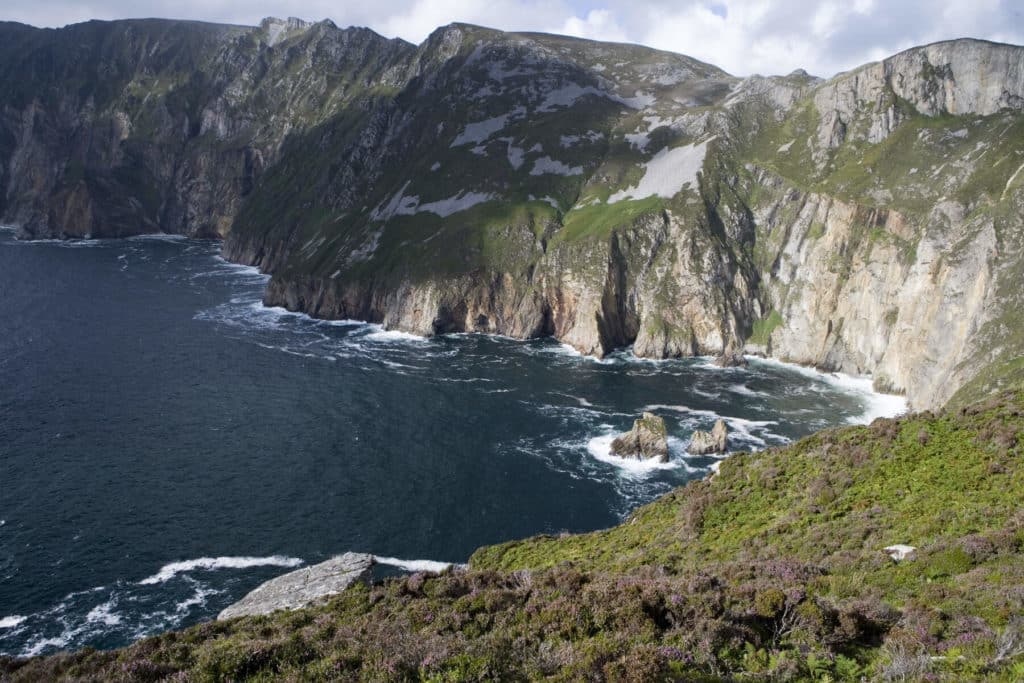 Time for more cliffs. Ireland is home to some phenomenal coastal scenery and its cliffs may be what many of you are familiar with from images around the web, postcards or the likes.
What if I were to tell you that in the wonderful county of Donegal, there are cliffs which are 3 times the height of the Cliffs of Moher?
Standing at a massive 601 metres (1,972 feet), these cliffs are a sight to behold. In fact I remember many years ago trying to fit the whole lot into an old digital camera, to no avail. Such was the sheer scale of this whole landscape.
There is parking nearby, which offers fantastic panoramic views and you can take on the hike up to the top (on a wind-still day) There's also the 'One Man's Pass', an aptly named ridge along the mountain top to test your nerves!
3. Skellig Michael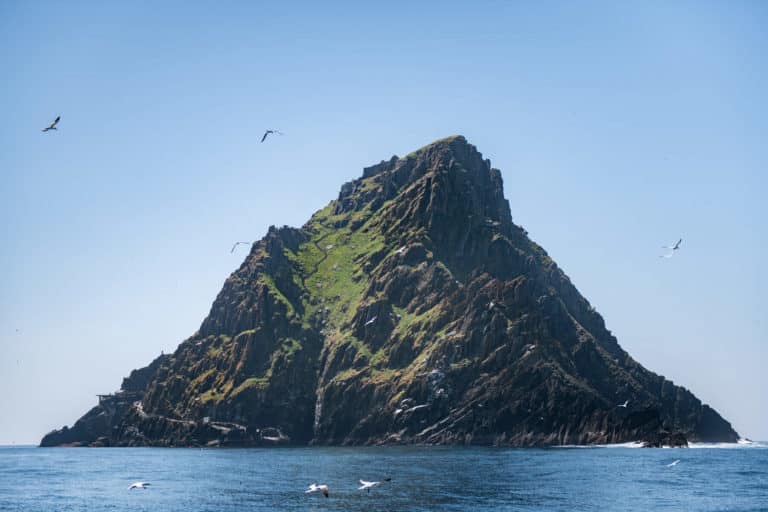 We're down in County Kerry again. Skellig Michael, along with The Giant's Causeway could certainly rank very high in terms of uniqueness.
Translated into 'Michael's Rock', this island is located approximately 12 kms off the coast of County Kerry and is clearly visible from Slea Head (listed earlier)
It's hard to describe this place in a few adjectives, but the first ones that spring to mind are insane, spectacular, other-worldly. Can you believe that for over 600 years (from the 6th to 13th century) monks called this inhospitable rock their home?
Today, you can visit the rock in the summer months (weather permitting) The sea in this part of the world is notoriously choppy, but it's worth spending some days in the locality just to avail of that precious window when you can sail out to Skellig Michael.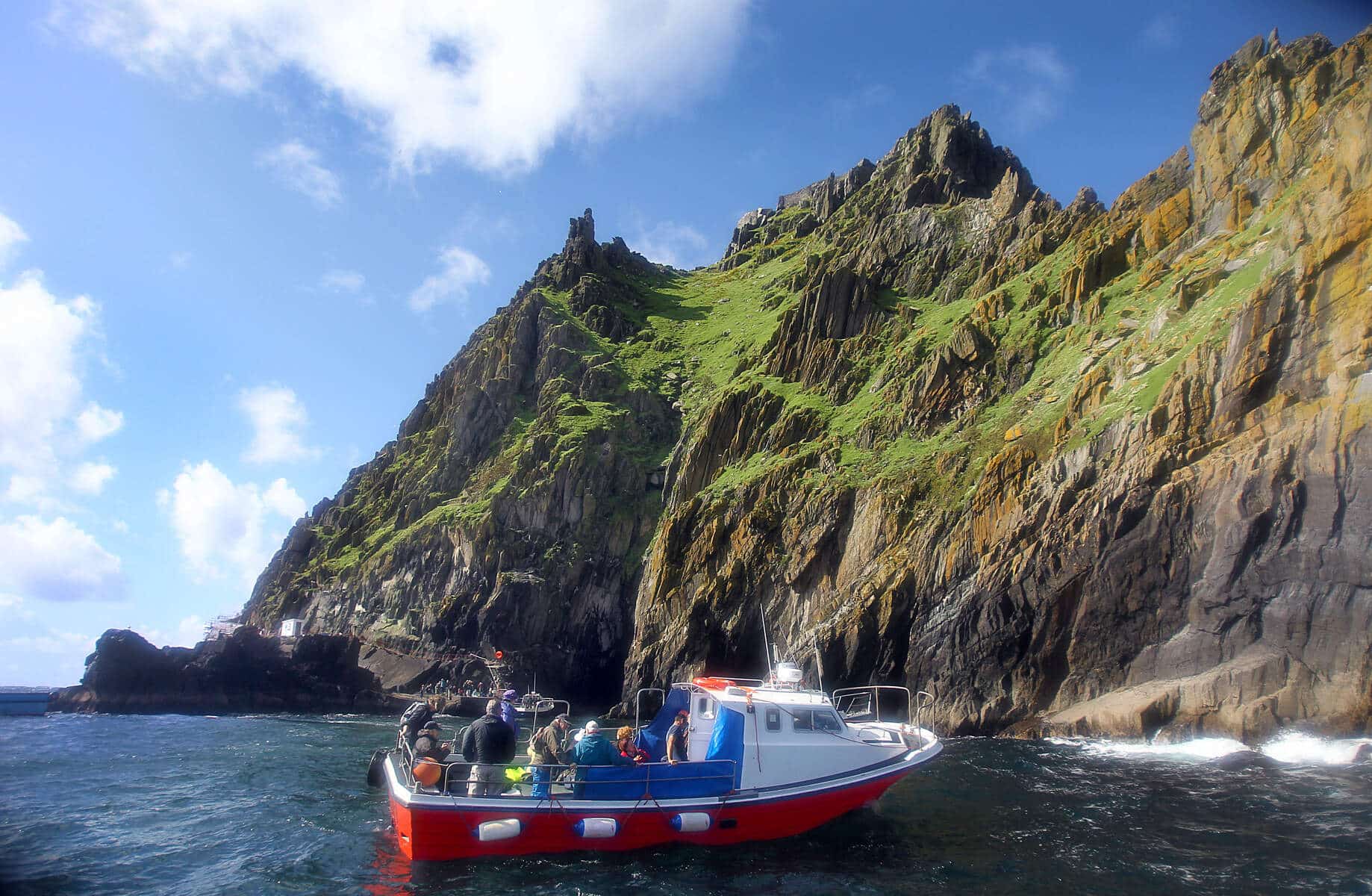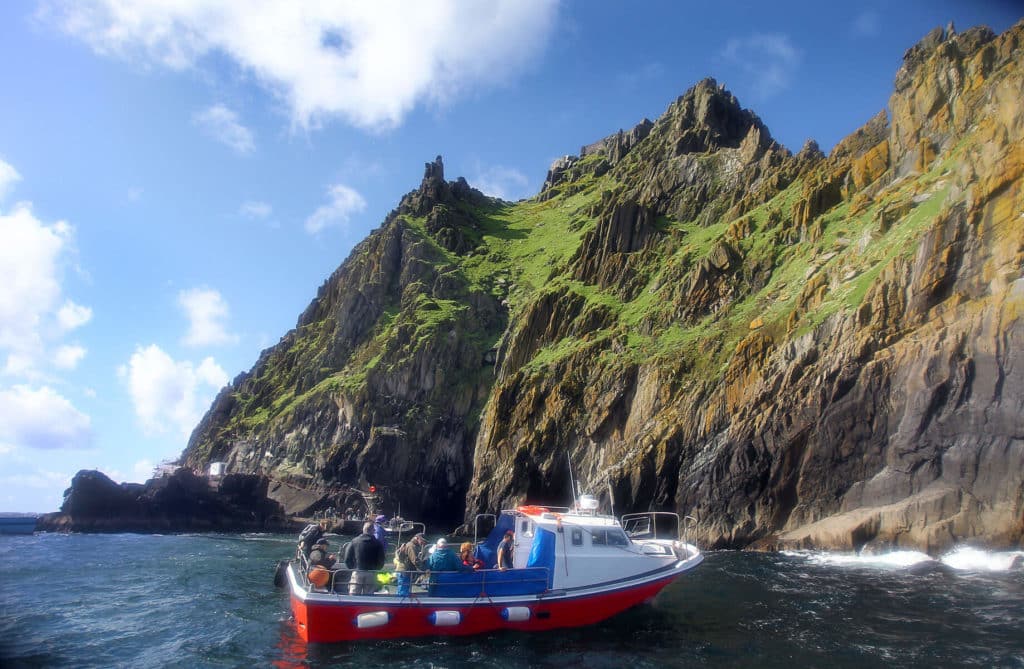 The rock has a height of over 200 metres (same as that of the Cliffs of Moher) and you can make your way to the beehive huts where the monks lived via the ancient stone steps.
Certainly not for those with a fear of heights but truly one of the most special places in Ireland and beyond. Skellig Michael is also a UNESCO World Heritage Site and an absolute must-see.
2. Connemara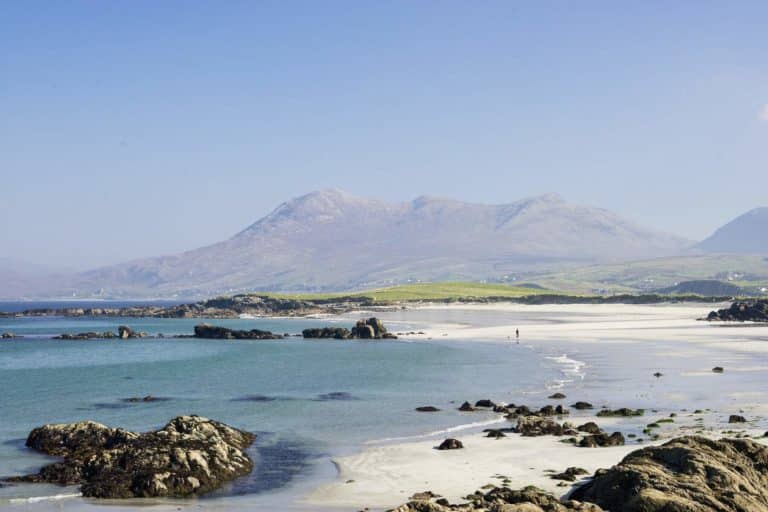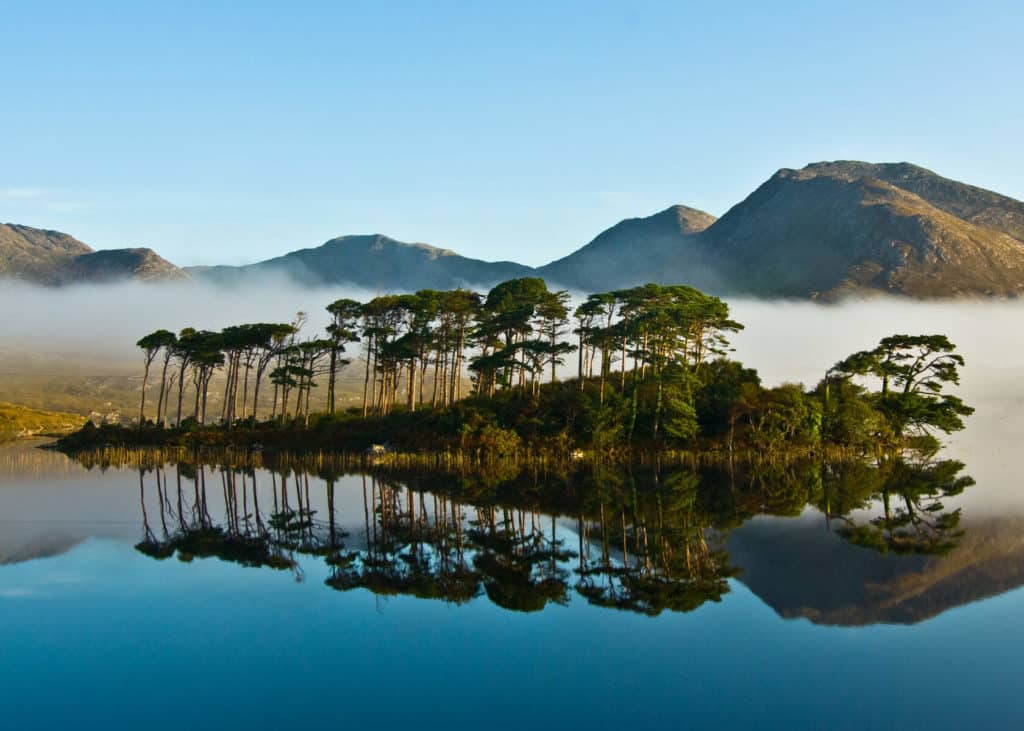 This was a tough one. It was a toss-up between Skellig Michael and Connemara for the number 2 spot, but we went with one of my favourite places in the world: Connemara.
Oscar Wilde described Connemara as "wild mountainous country," "in every way magnificent,"
The region of Connemara is located on the west of County Galway and is home to virtually every form of landscape you can imagine: from the 12 Bens mountain range, to the hundreds of lakes, meandering streams and rivers, breathtaking beaches, wild open rugged areas of bogland, intricate bays…the list goes on.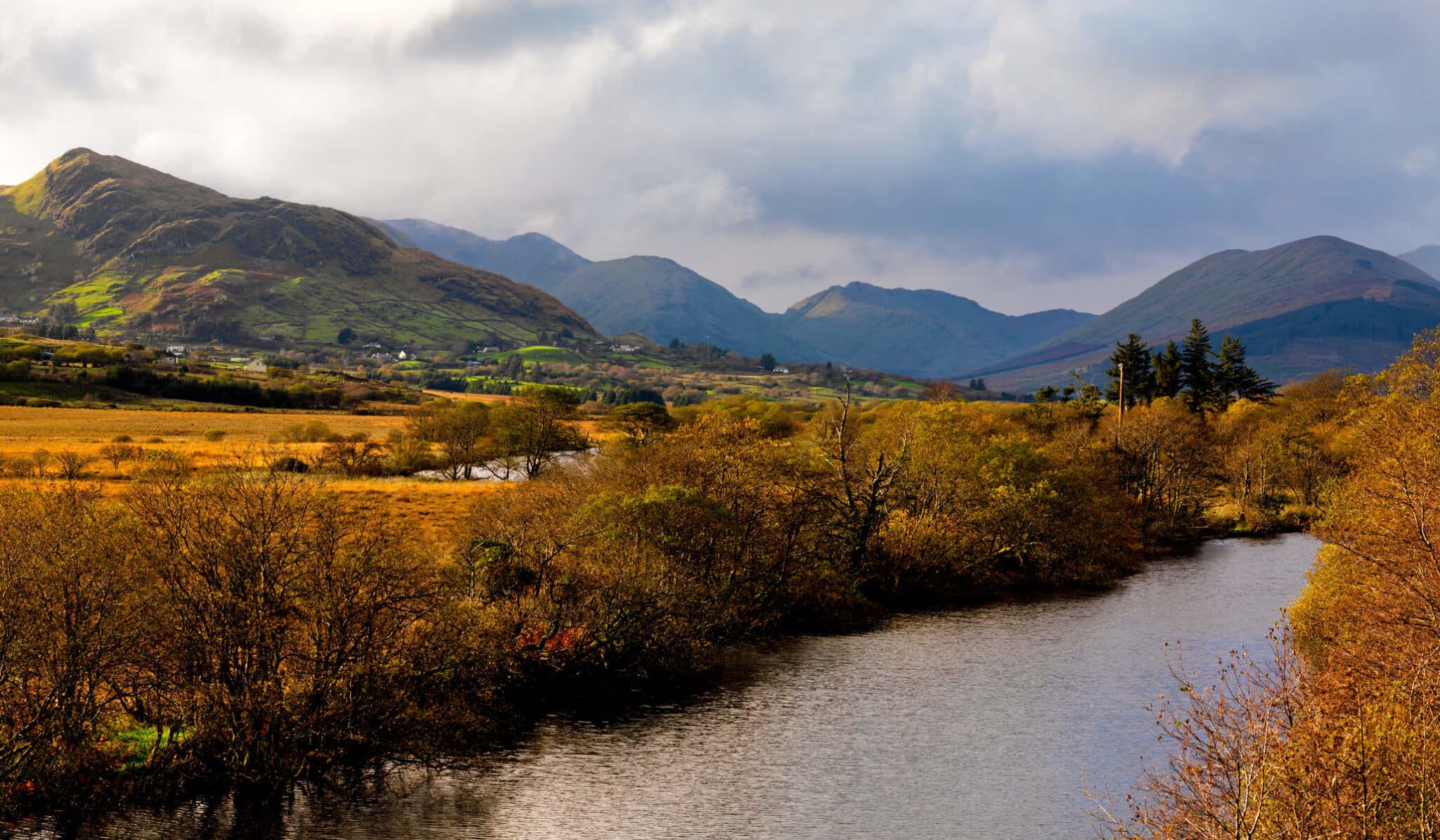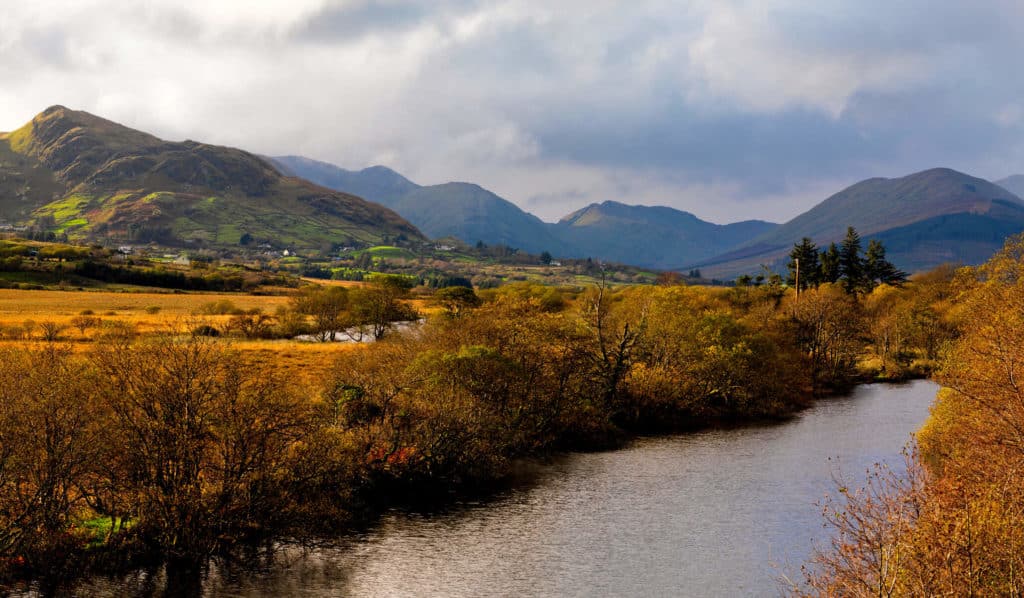 A day trip from Galway City to Westport, via the Sky Road and Doolough Valley, in our opinion, is the epitome of an Irish road trip. Expect wild and rugged beauty at the turn of every corner.
Why not make a stop at Connemara National Park and take on the Diamond Hill trail for some breathtaking views of the surrounding landscapes?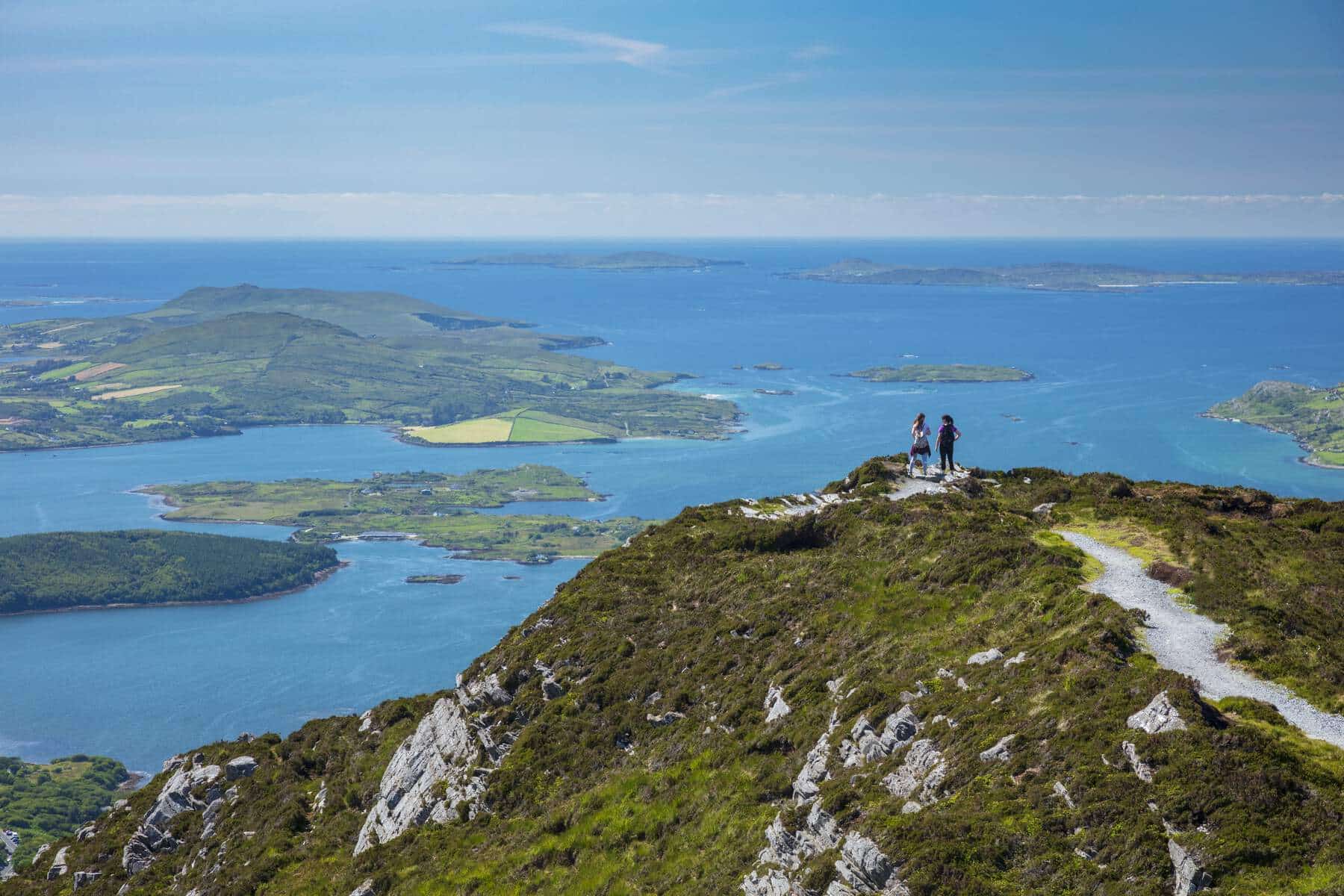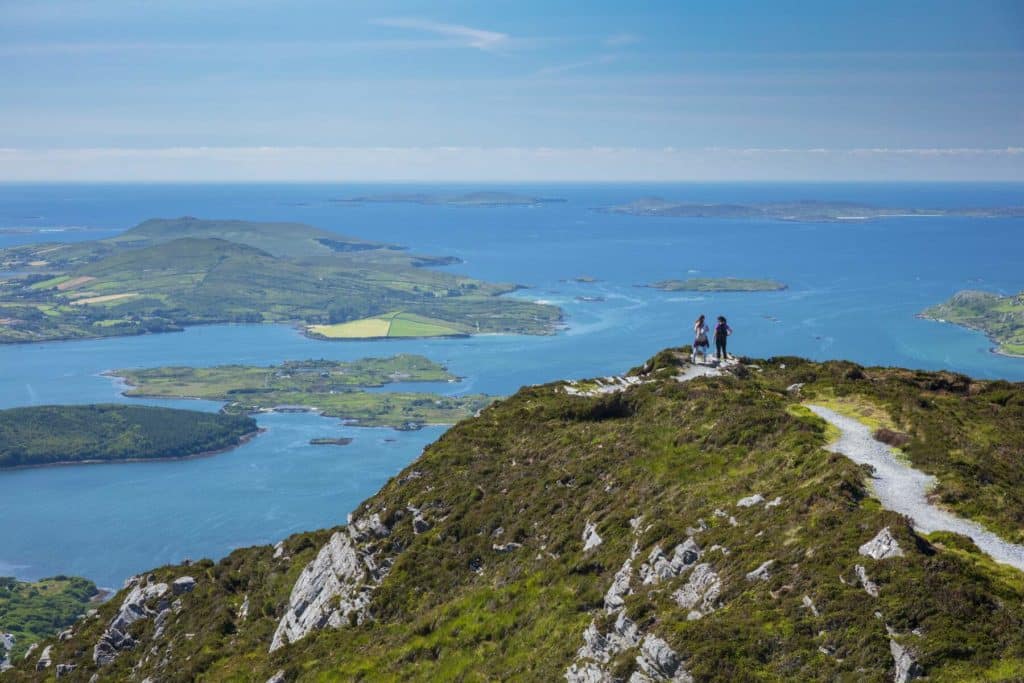 In terms of sheer variety of landscape, there are few places to match it. Connemara is also a stronghold for the Irish language and culture and you'll hear the language being spoken by the locals in villages such as Spiddle or Inverin.
A true landscape highlight of Ireland, and a must-see if you are planning your holiday to the west of Ireland.
1. Western Achill Island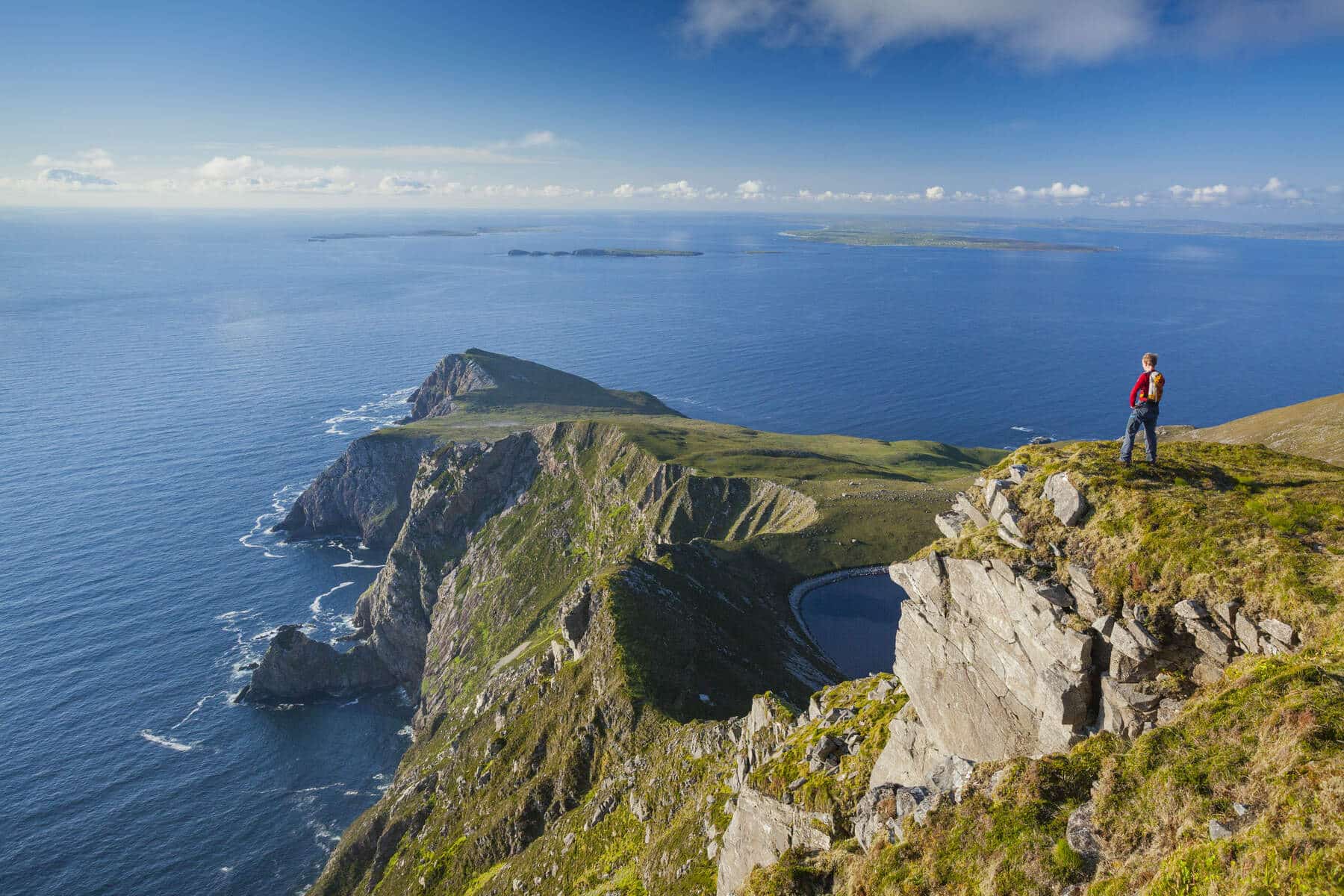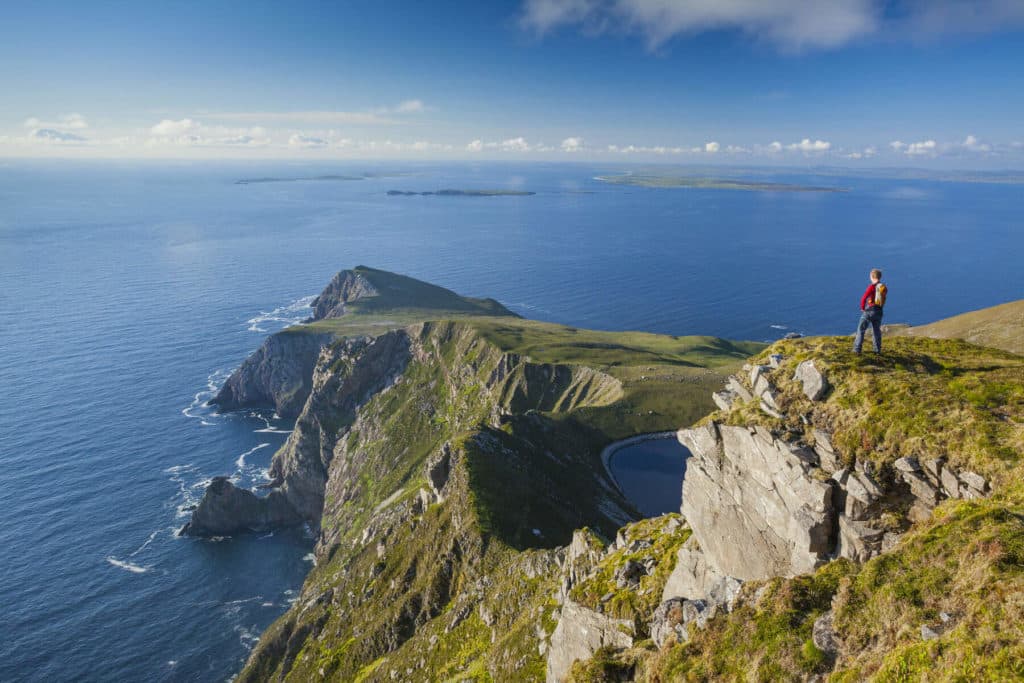 Achill Island is a place that up until quite recently was overlooked as a tourist destination. Guide books rarely mentioned it. Most itineraries were based around the counties of Kerry, the Cliffs of Moher and a stop in Galway before heading back to Dublin.
Then, some years ago, a beach located on the far western corner of Achill Island started to gain attention. CN Traveler listed it as one of the most beautiful beaches in the world…and this accolade continued for the years that followed.
The place in question of course is Keem Beach – possibly even further immortalised by the Banshees of Inisherin.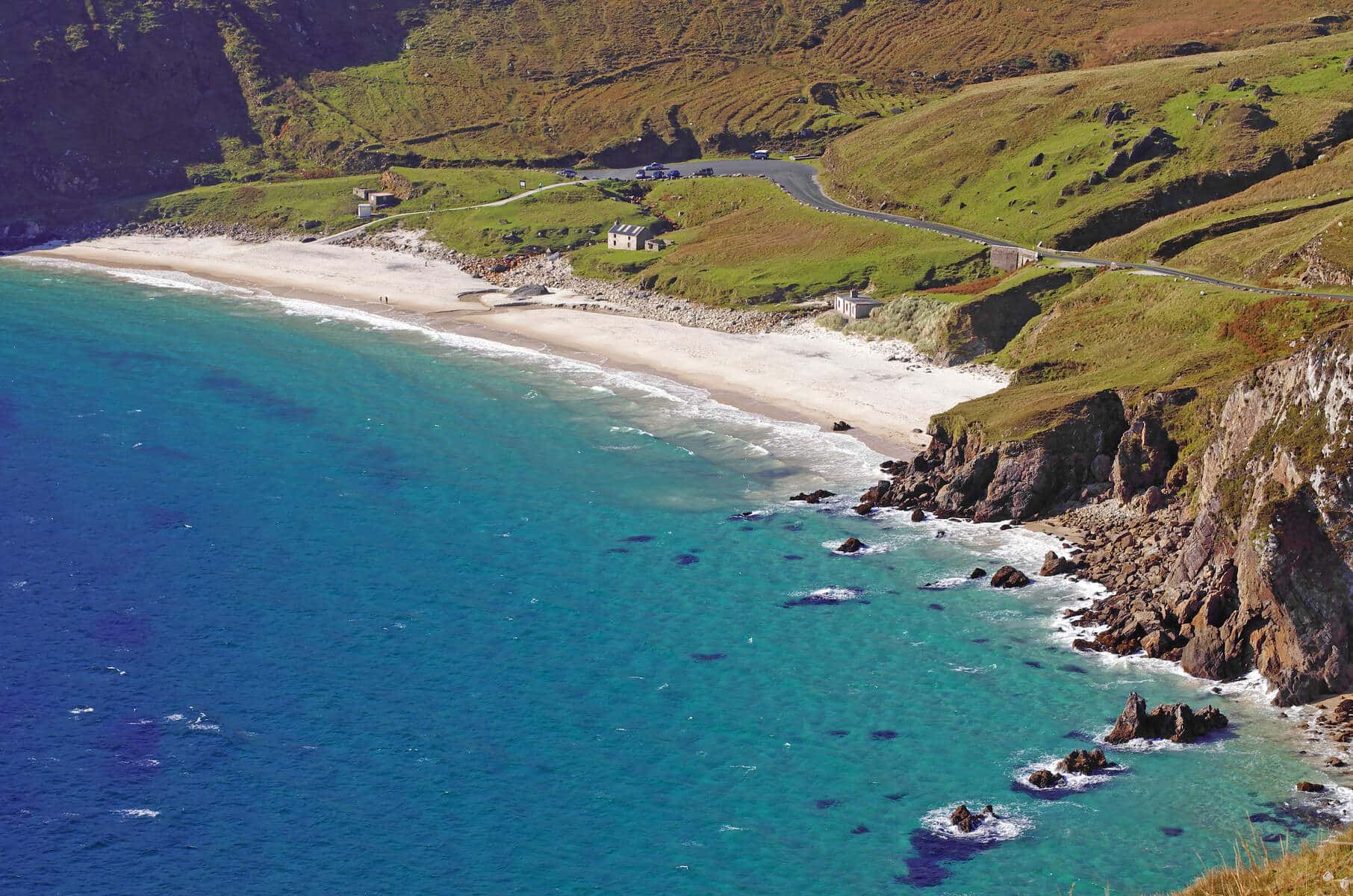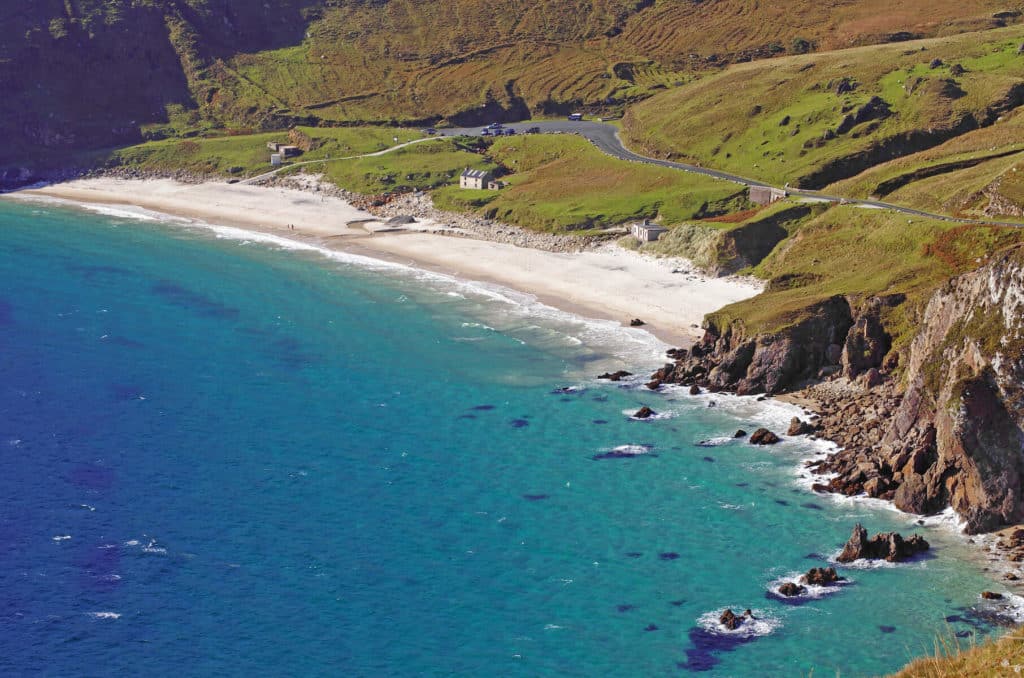 This beach is truly breathtaking for a huge number of reasons; from the marine life present in its crystal emerald waters (including basking sharks and dolphins), to its beautiful remoteness, this is a truly special place. So much so we have put together a full guide to the beach here.
But this small pocket of Ireland is also home to some other startling landscapes, and are almost completely unknown. The reason being; these areas are so remote that the only way to truly witness them is by trekking over vast tracts of land or viewing them from a boat.
We are of course taking about the cliffs of western Achill Island, with Croaghaun (688m) being the highest and most spectacular point.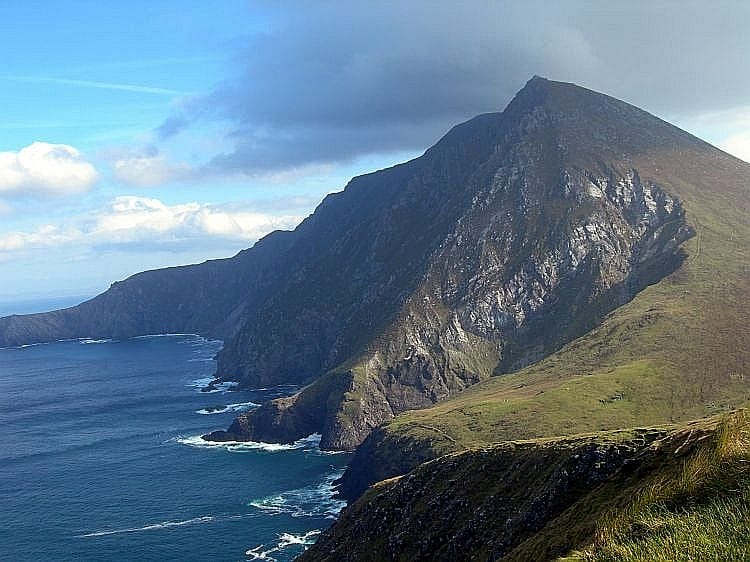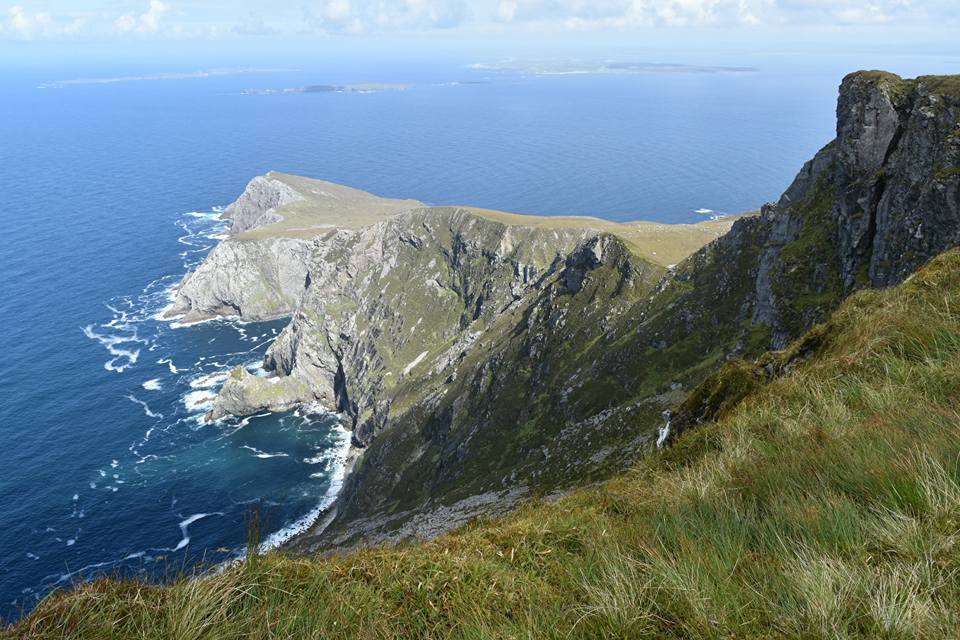 We mentioned the Cliffs of Moher's dazzling heights, Slieve League's dizzying heights and now I've run out of words to describe Croaghaun. Let's just look at our infographic, which puts them into perspective: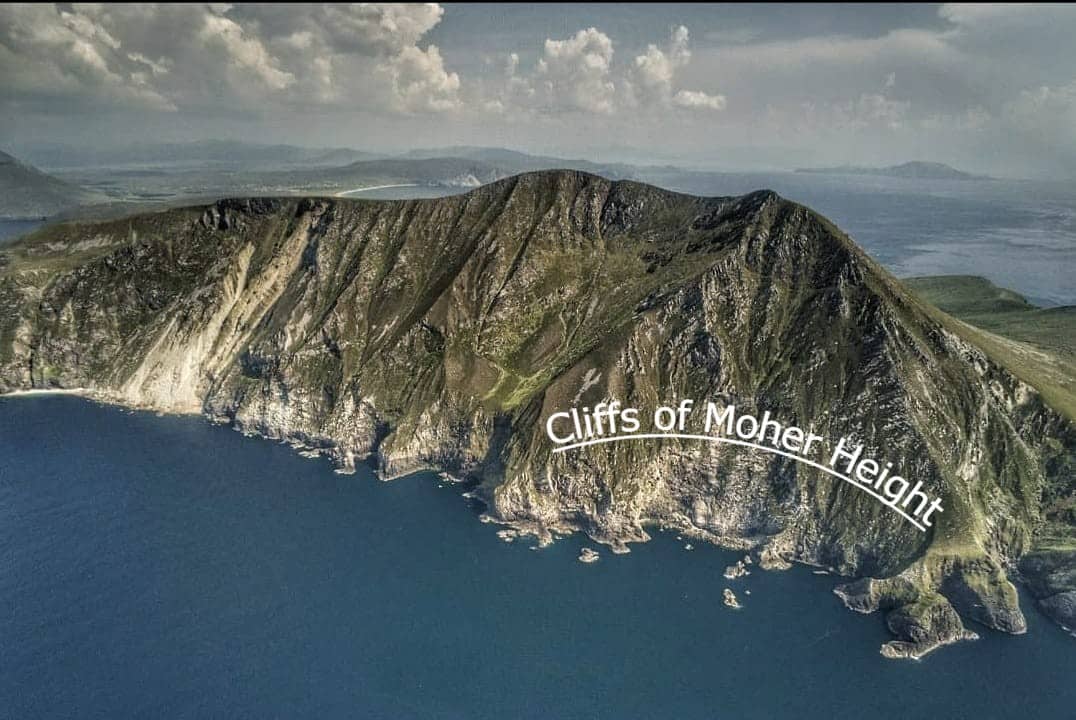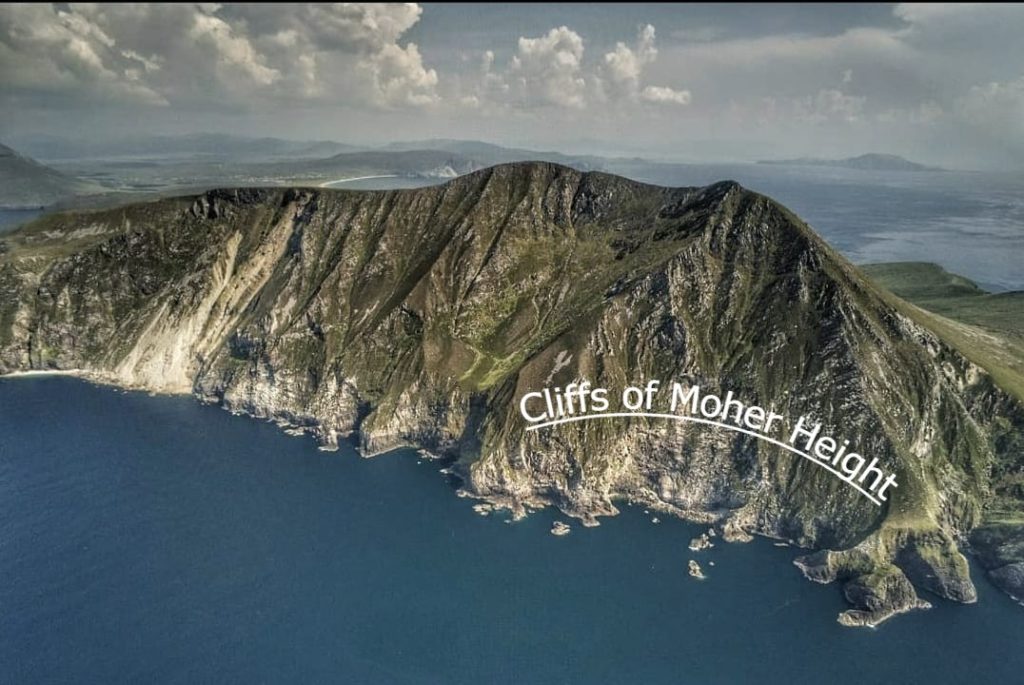 The actual height of Croaghaun is 688 metres (that's nearly 2,300 feet) and you can only really take in their sheer height by hiking to its summit. We have done this numerous times and our complete hiking guide is here.
The whole western coast of Achill Island consists of sheer clifffaces which stretch for approximately 10 kms, but one of the most incredible standout features has to be the mind-boggling corrie lake Bunafreva West.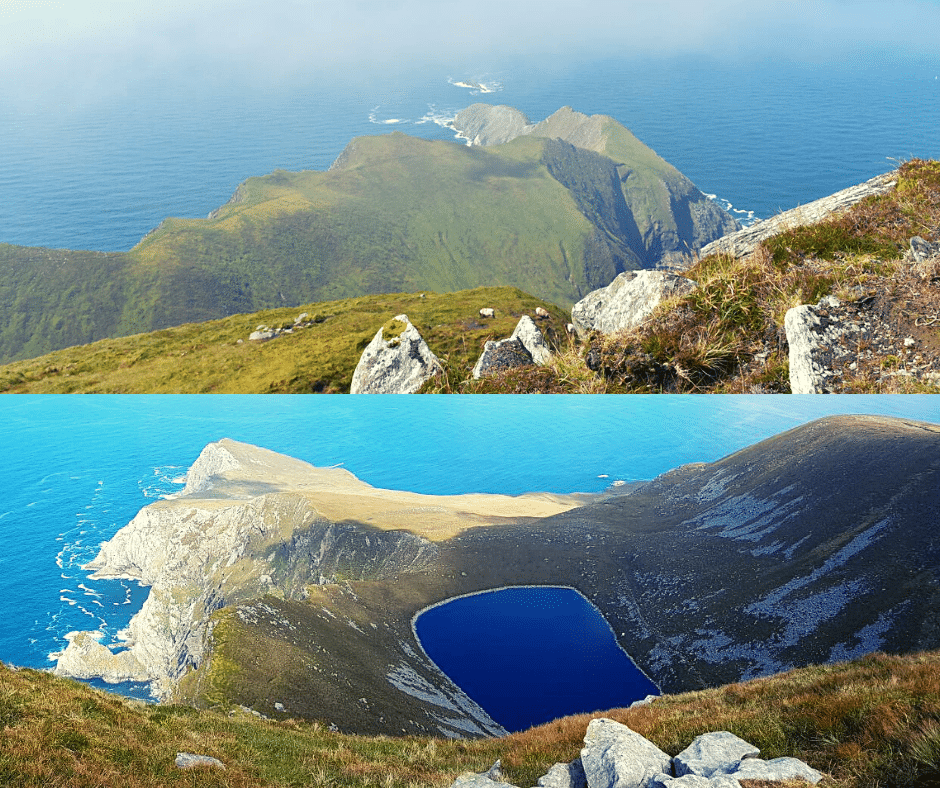 This glacial lake is perfectly perched on a cliff edge hundreds of metres above the Atlantic Ocean and almost defies logic. Once again, you'll have to have your hiking shoes on to view possibly Ireland's most beautiful lake. We have this location also included in our hiking guide.
All in all, we truly believe Western Achill Island to be Ireland's true landscape highlight, due to the incredible natural landforms on display in a relatively small area. If you plan on visiting, we have a comprehensive list of things to do on Achill. Click here.
We also have a detailed accommodation guide to Achill Island here.
We'll wrap up our list of the most beautiful landscapes of Ireland with some stunning aerial footage of Keem Bay
Final Thoughts
Creating a list like this highlights the beauty and variety of our landscapes in Ireland and we hope you have enjoyed reading.
For a relatively small island, Ireland is home to an exceptionally varied landscape and one you have to experience with your own eyes.
We would be delighted to hear your comments or if you feel this list has left out any obvious places, please let us know in the comments below!