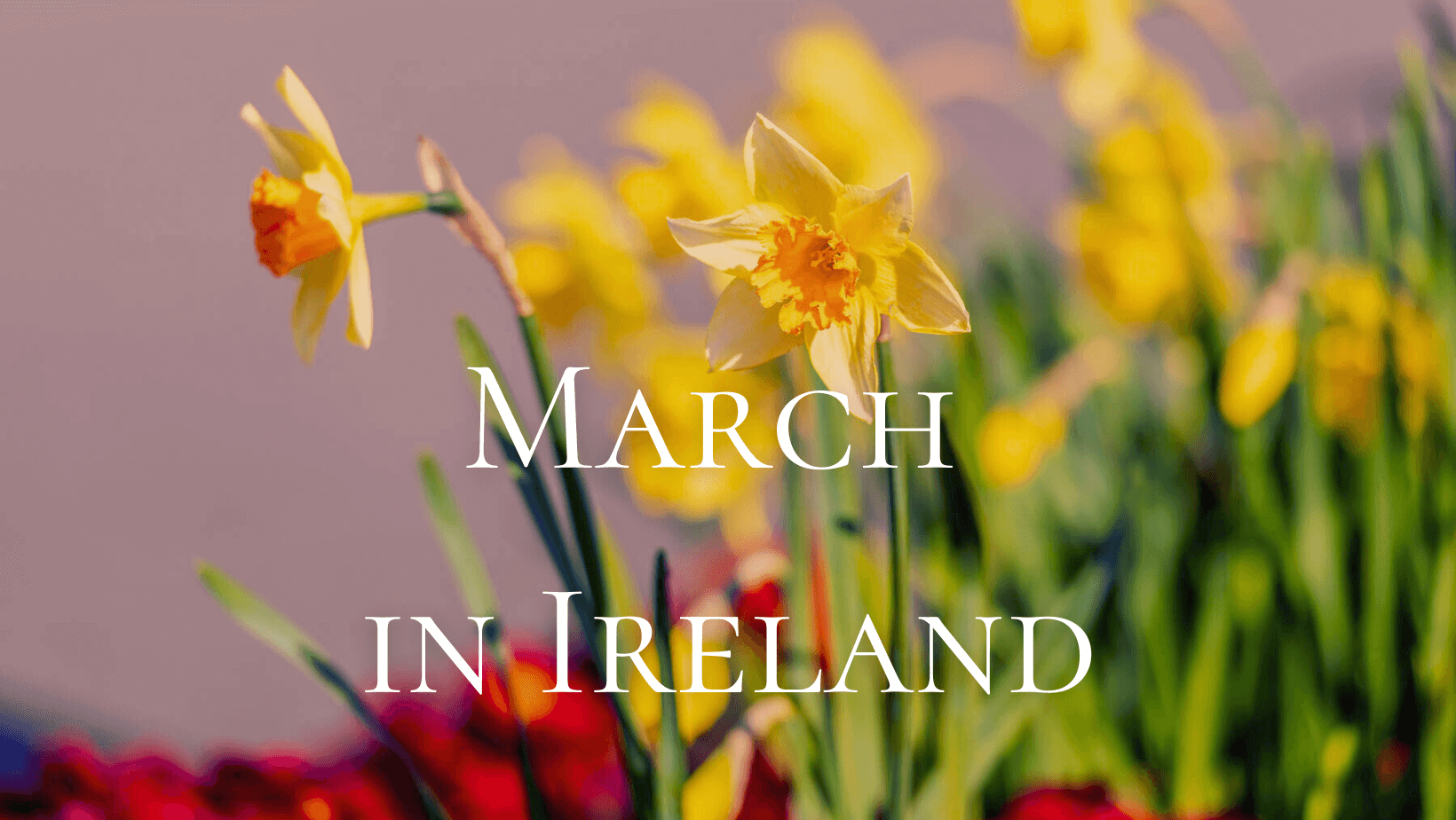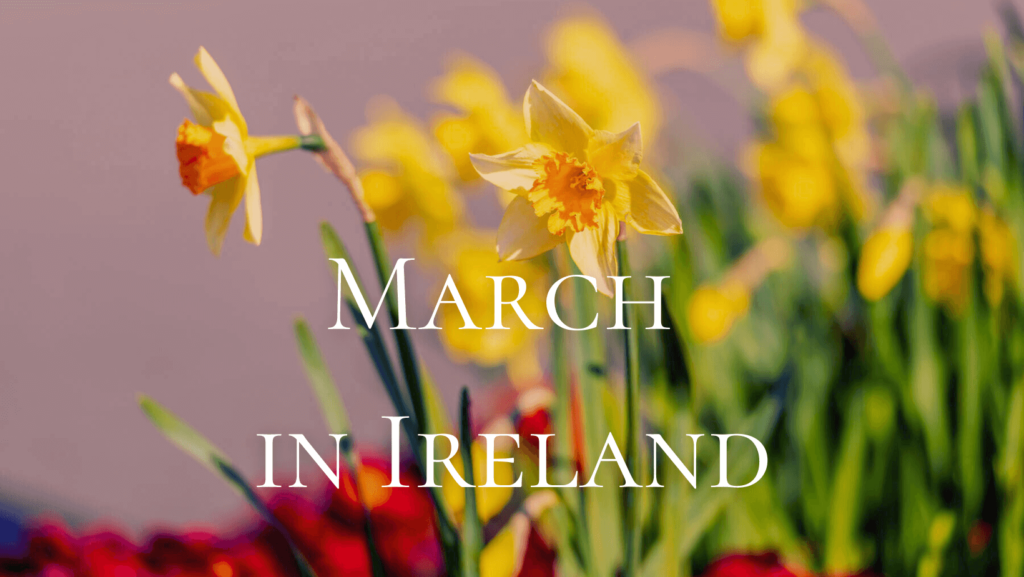 March in Ireland. The days are getting longer. The weather is getting somewhat milder, but there's still a chill in the air. There is one thing, however, that makes March a brilliant time to visit Ireland; the world-famous St. Patrick's Day celebration.
In this guide, we are going to outline why we think March is not the worst time to visit Ireland. With some careful planning (and packing!) you may be able to explore a lot more of the country than in January and February.
As we already mentioned in previous posts about visiting in the winter months, we are strong advocates for Ireland being best enjoyed in the late spring, summer and early autumn months.
These months will give you the best chance of experiencing Ireland's greatest asset: its landscape.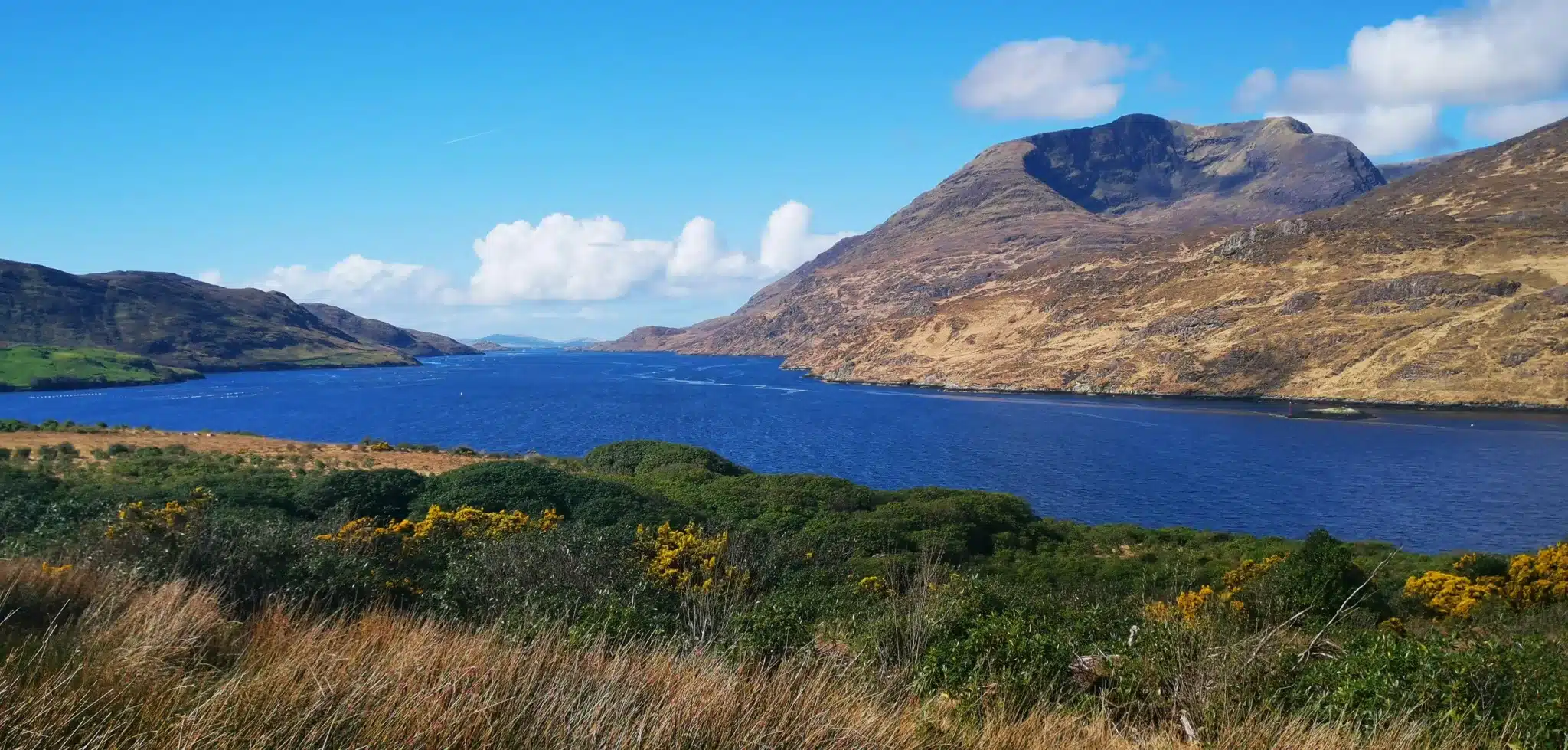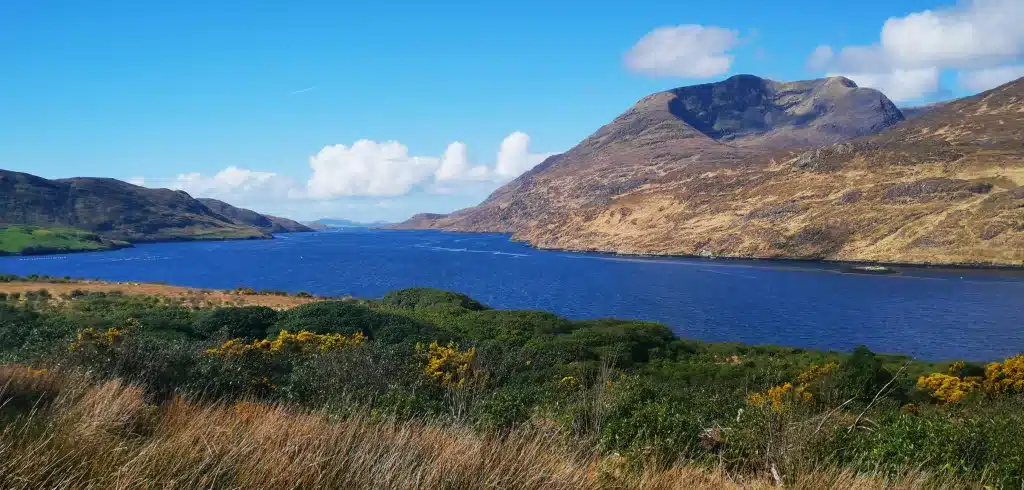 A study by Ireland's official tourism board, Bord Failte, concluded that 91% of tourists visitied Ireland to experience its magnificent landscapes.
So, this begs the question: Is it really worthwhile visiting Ireland at a time where the weather is still cool and unpredictable?
The answer is: YES! If you come for St. Patrick's Day (17th March), you'll get to experience Ireland's national holiday in all its glory. It's also probably the first month of the year where you can explore some of the natural sights with still very few tourists around.
Things to consider before visiting Ireland in March
The Weather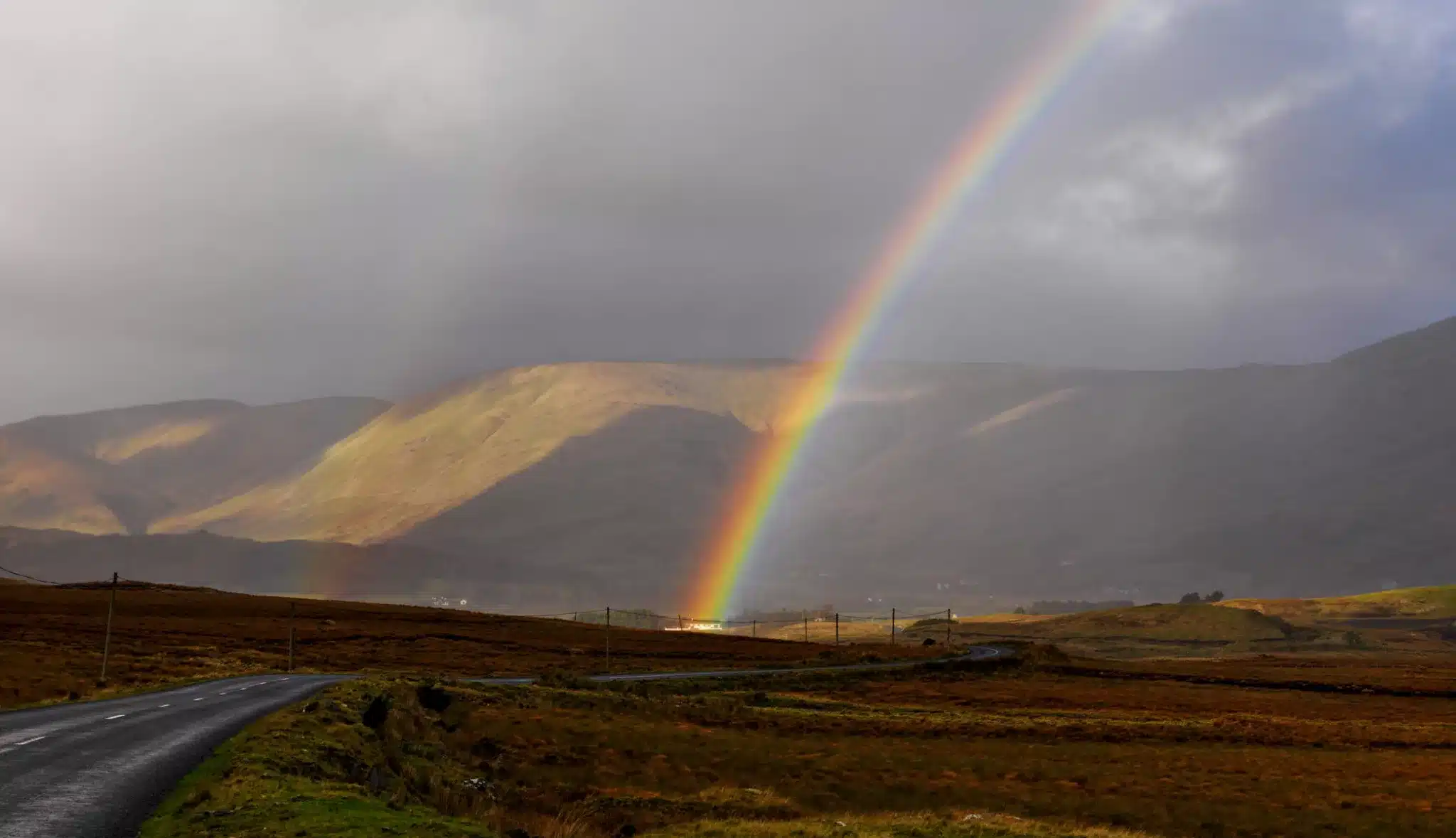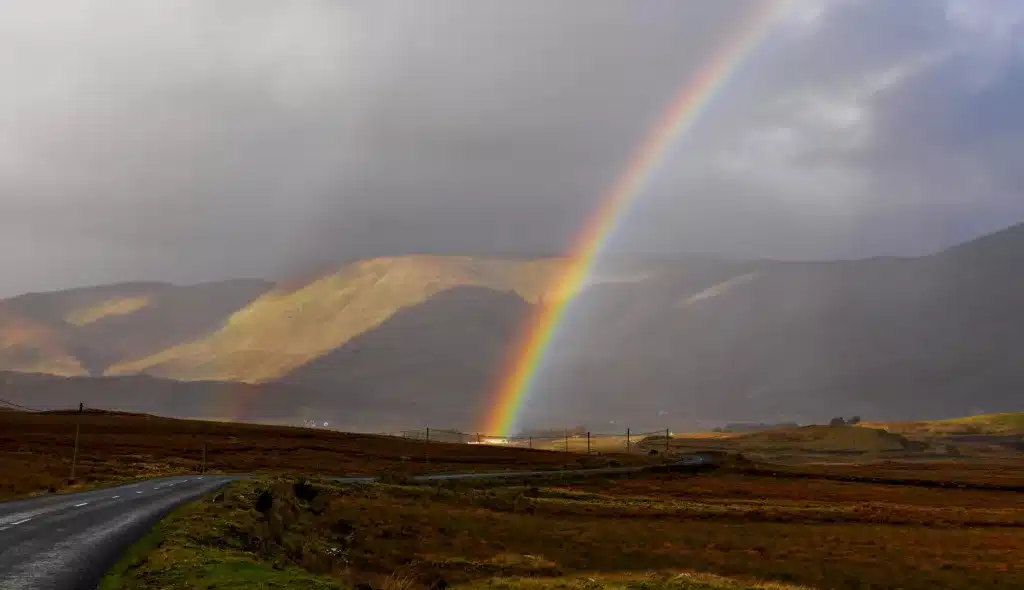 March is officially the first month of spring in Ireland. There is a better chance of milder weather in this month than January and February.
Expect highs of 10 – 11 degrees Celsius and lows of 3 – 5 degrees, with an average of 6 – 8 degrees Celsius (approx. 45 Fahrenheit ) (source: Met.ie)
The typical weather at this time of the year is changeable and feels like a 'battle' between the winter and spring months. The month is known for the 'March wind', a cold, biting wind that usually origintes from continental Europe.
Daylight Hours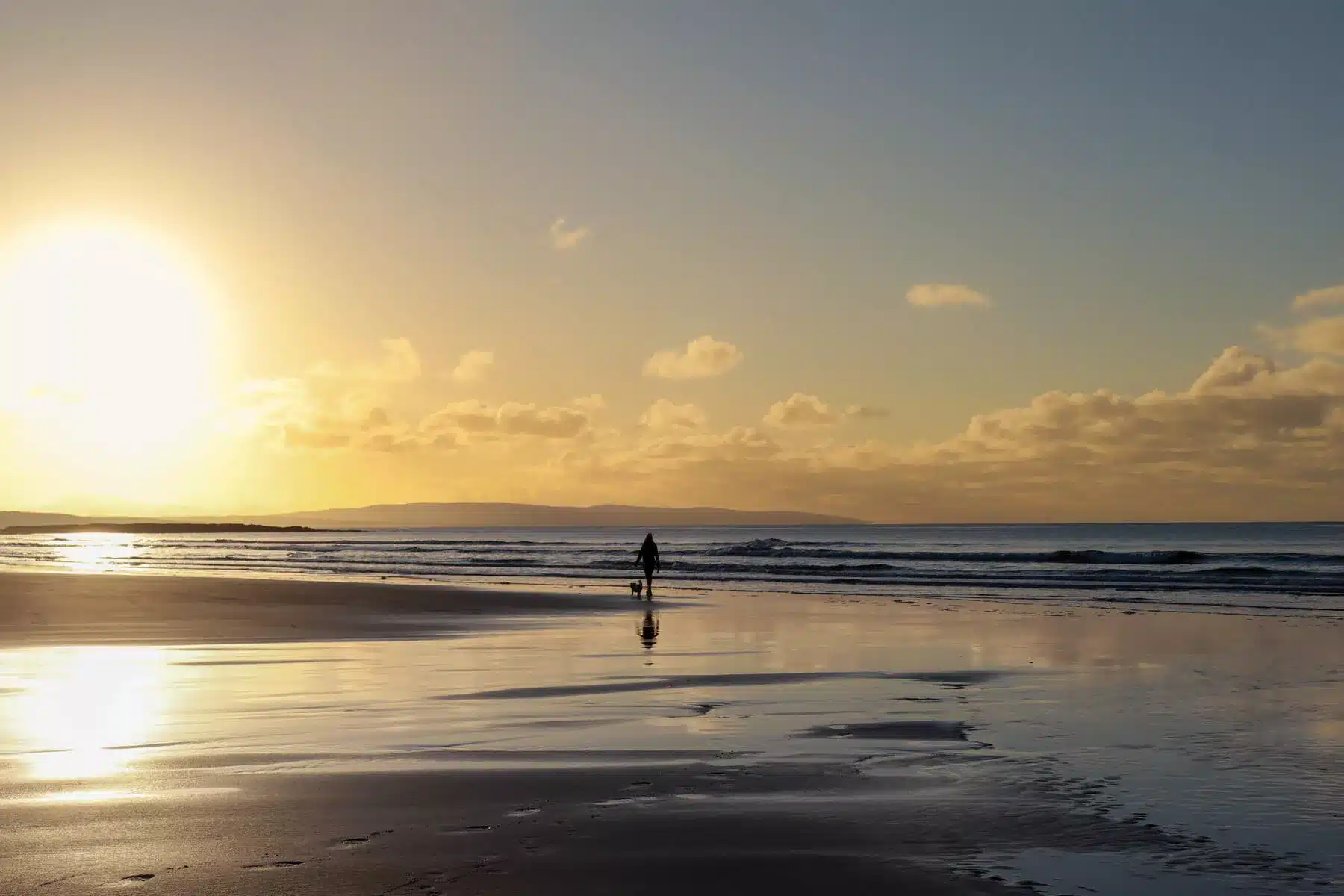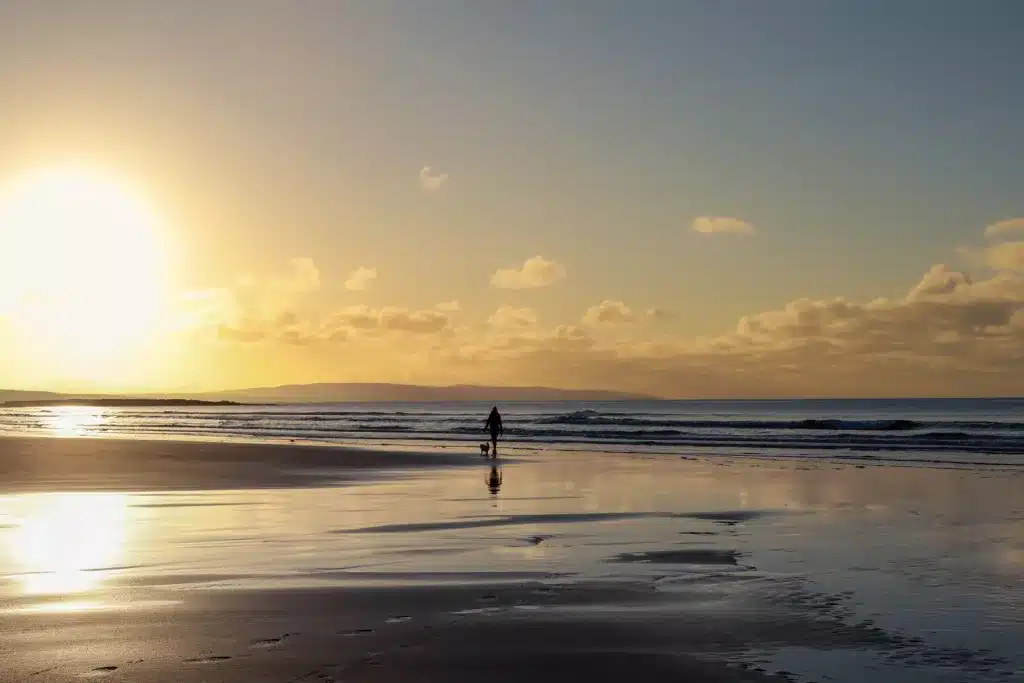 March is when you'll really notice a difference in the length of the days. At the start of the month, expect about 11 hours of brightness and towards the end a very respectable 13 hours. (source: Time and Date)
This definitely offers plenty more daylight to get out and explore the country.
The Price of Accommodation/Flights
One of the best (if not the best) reason to visit Ireland in March is the great deals you can snap up. Hotels are significantly less expensive than in the summer months.
But… they certainly won't be cheap in Dublin around St. Patrick's Day and the city is notorious for hiking up the prices around this time.
Flights are known to be a lot cheaper in the month of March than in summer months also, especially as the demand is quite low, except of course during the run up to St. Patrick's Day.
Tip: Book your flight well in advance. If you book 6 months to a year in advance, the prices leading up to St. Patrick's Day will be slightly more expensive, but compared to booking later, there'll be a huge difference.
Have a look at the prices below: This very useful aggregator tool provides the final price of your ticket, with no hidden costs.
Crowds
Apart from St. Patrick's Day in Dublin, you'll find most attractions will be open and many bed and breakfasts will start to reoopen after a break for the winter (especially towards the end of the month)
In saying this, March is still a quiet month. You'll find the major attractions such as the Guinness Storehouse will always attract a crowd, but the further into the countryside you go, the less tourists you'll encounter.
What's on in Ireland in March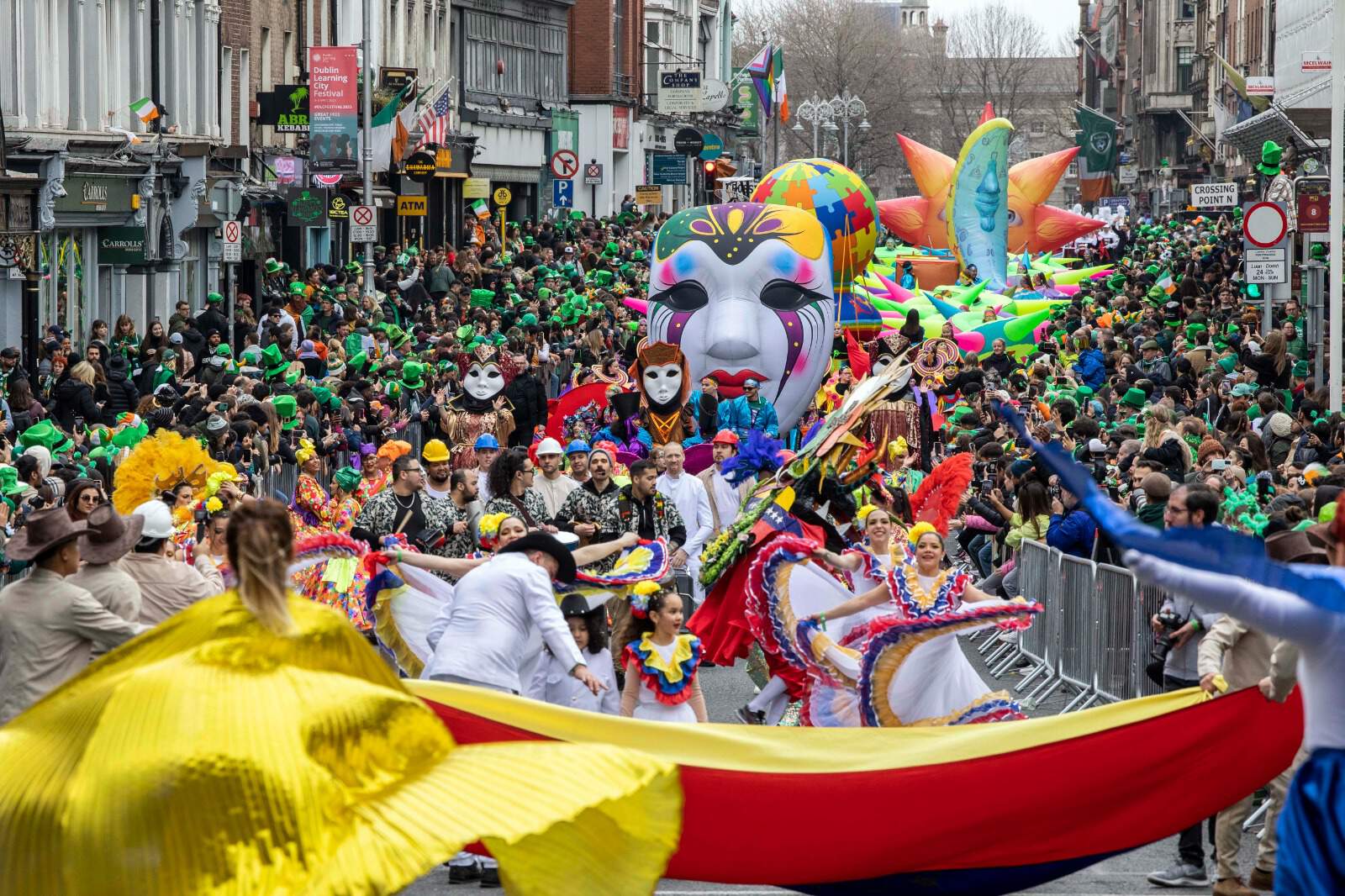 While there is a scattering of great festivals in Ireland in March, such as the Dingle International Film Festival, the mother of all festivals takes place: St. Patrick's Day.
In Dublin, expect a whopping half a million to line the streets to enjoy the parade, Guinness and craic.
If these crowds are not your thing, the good news is that practically every town in the country will have a St. Patrick's Day parade. More on this later.
The Weather
The weather in Ireland in March can be characterized as being changeable and cool. You'll find western areas getting more rain than the east, but the latter having colder temperatures.
March 2023 saw record levels of rainfall in the country with some areas totalling nearly 200 mm for the month.
We'll choose 4 weather stations in the four corners of the country to give the best overview.
We will be looking at four important factors regarding the weather in Ireland in March: temperature, number of rainy days and rainfall. The fourth and often overlooked factor is how the weather actually feels; this is linked to wind and the wind chill factor.
Dublin
Dublin, located on the east coast of Ireland has a long term average temperature for March of 6.7 degrees Celsius (44 Fahrenheit)
Expect rainfall on at least 11 days of the month, and an overall precipitation total of 52.6 mm. (source: Met Eireann)
Cork
Cork, Ireland's second largest city, is located on the south of Ireland. Cork has a long term average temperature for March of 6.8 degrees Celsius (44 Fahrenheit)
Expect rainfall on at least 16 days of the month, and an overall precipitation total of 97.6 mm. (source: Met Eireann)
Galway
Galway is notorious for rain, because of its Atlantic coast location. It is located in the west of Ireland. Galway has a long term average temperature for March of 7.9 degrees Celsius (46 Fahrenheit)
Expect rainfall on at least 21 days of the month, and an overall precipitation total of 106.4 mm. (source: Met Eireann)
Derry
Derry City, located in the far north of the country, is one of the colder cities of Ireland, with a average March temperature of 6.0 Celsius (43 Fahrenheit) Expect at least 17 days of rain, with around 60 mm of precipitation for the month.
Snow is more likely in Derry because of its northerly location. (source: Weather Atlas)
Real Feel/The March Wind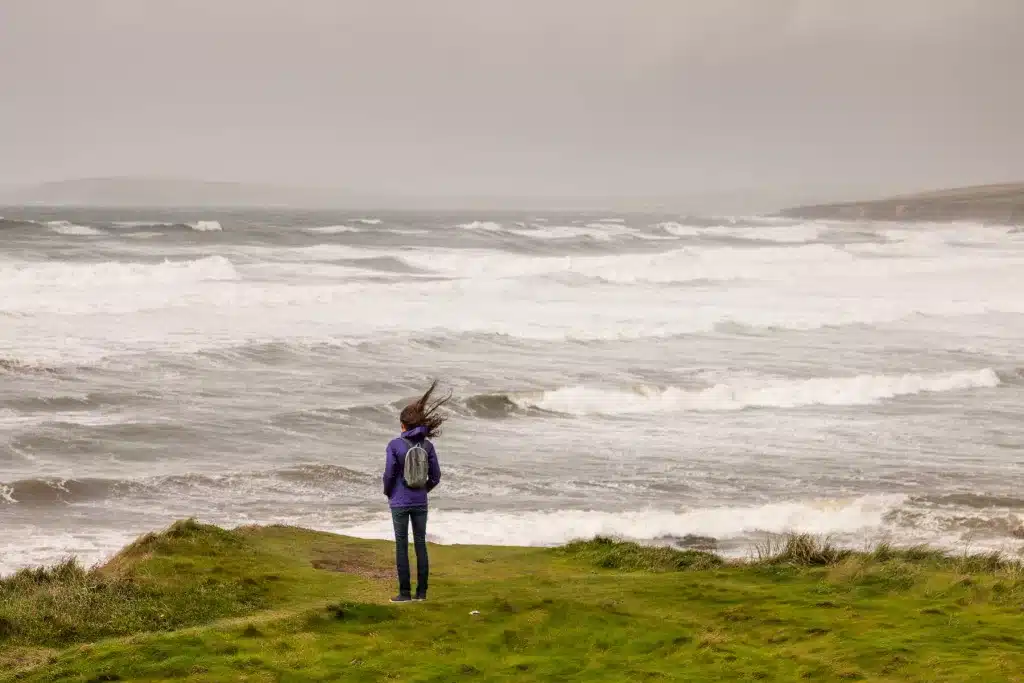 If we look at the temperatures above, you may be thinking that 7 degrees isn't all that bad. Many central and Eastern European countries, along with many locations in America will have averages a lot lower than this for March.
For those of you not used to humid and windier countries, Ireland may feel a lot colder than it is. The air is laden with moisture and can really get into your bones. But, there is no such as thing as bad weather, just bad clothes!
Luckily, Ireland in March will not experience any massive snow storms or extreme heat so being a bit on the cool side should not be that much of an issue (if you pack well… more on that later)
Does it Snow in Ireland?
It's rare in the winter months and the chances in March are even less. It is common to see snow on higher ground and certain areas such as the Wicklow Mountains do see some snow.
If it snows in March, it rarely stays around for long and the prevailing milder westerly or southwesterly airflow will clear it up quickly
Daylight Hours
Daylight hours improve greatly in Ireland in March and this is particularly noticeable along the west coast. In Dublin at the start of the month, the sun rises at 7.13 am and sets at 18.02 pm, giving around 11 hours of brightness.
This increases to around 13 hours in Dublin by the end of the month. In Galway at the start of the month, the sun rises at 7.24 am and sets at 18.13 pm, giving also around 11 hours of brightness.
By the end of the month, the sun won't set until after 8 pm in Galway and as it's west-facing, it does not get truly dark till well after that.
The Prices/Cost of Visiting Ireland in March
As briefly alluded to earlier, you will find that prices for accommodation around St. Patrick's Day will be higher than the average for the month of March.
For the rest of the month though, you'll get some decent rates, certainly a lot more affordable than summer.
Below, we have compiled data from Ireland's official travel agency, 'Bord Failte'. Our graph shows the average rate per hotel room per month (2022) in Ireland.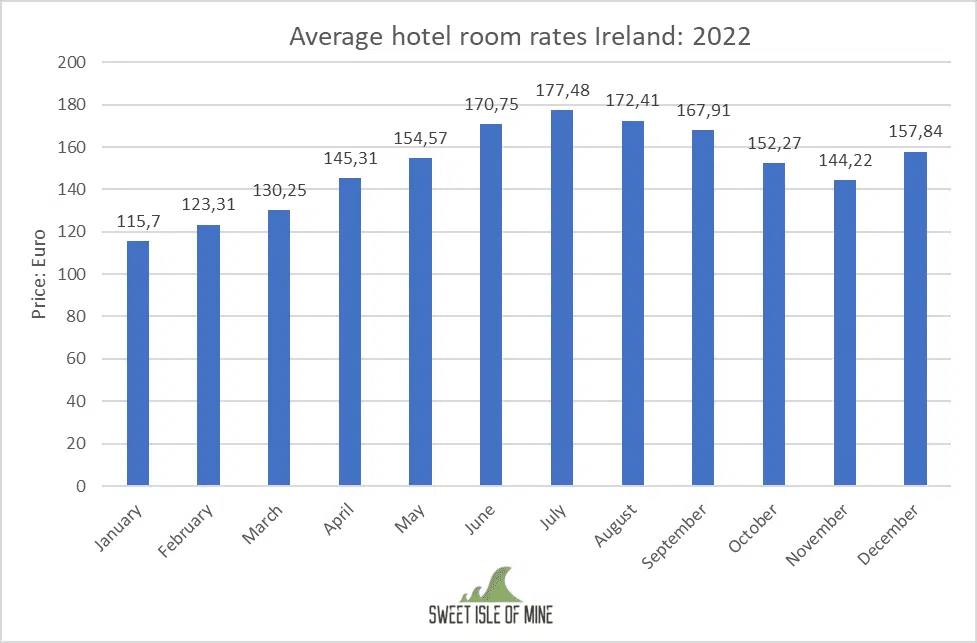 You'll notice there is a BIG difference of almost 50 euros between peak season (July) and March. If you decide to take a chance on visiting Ireland in March and you end up getting good weather, you'll be laughing all the way to the bank…
Dublin, on average, will be slightly higher than the average price quoted above, being the capital and all. Once again, we highly recommend booking well in advance. Click here to see what's on offer.
What to do in Ireland in March
Visit Dublin for the St. Patrick's Day Festival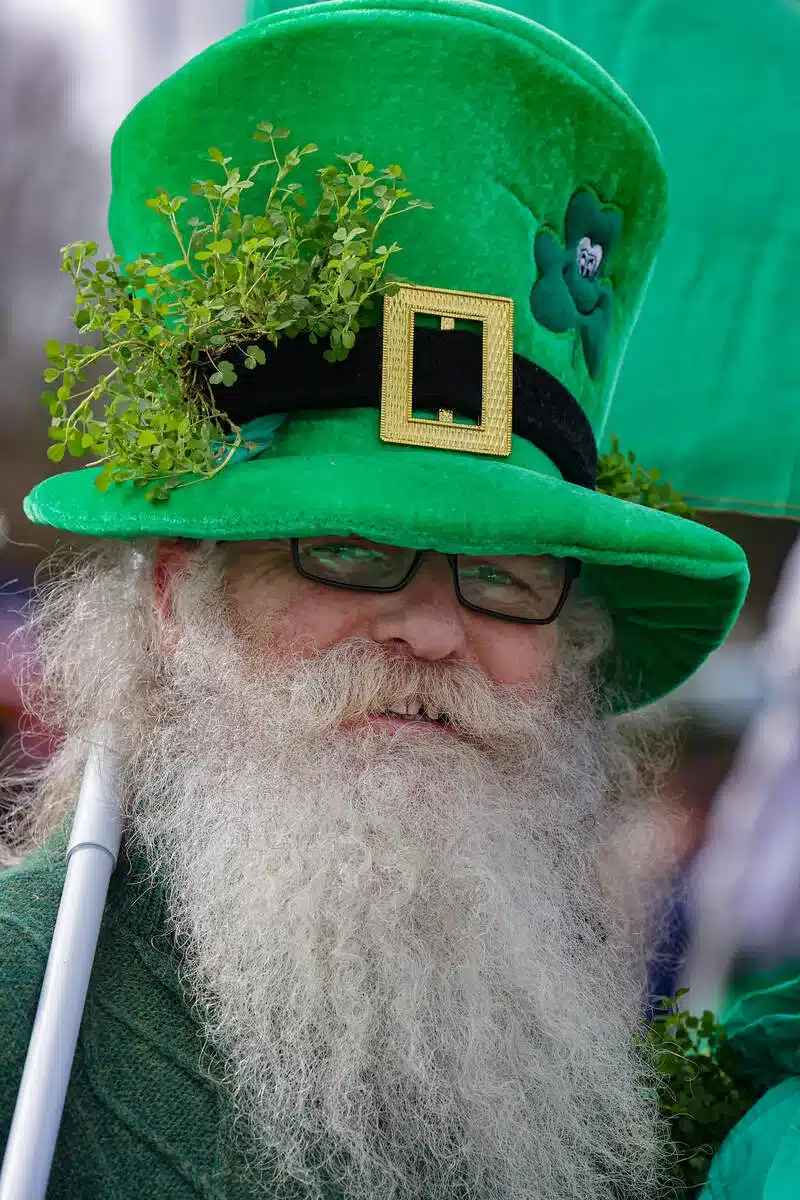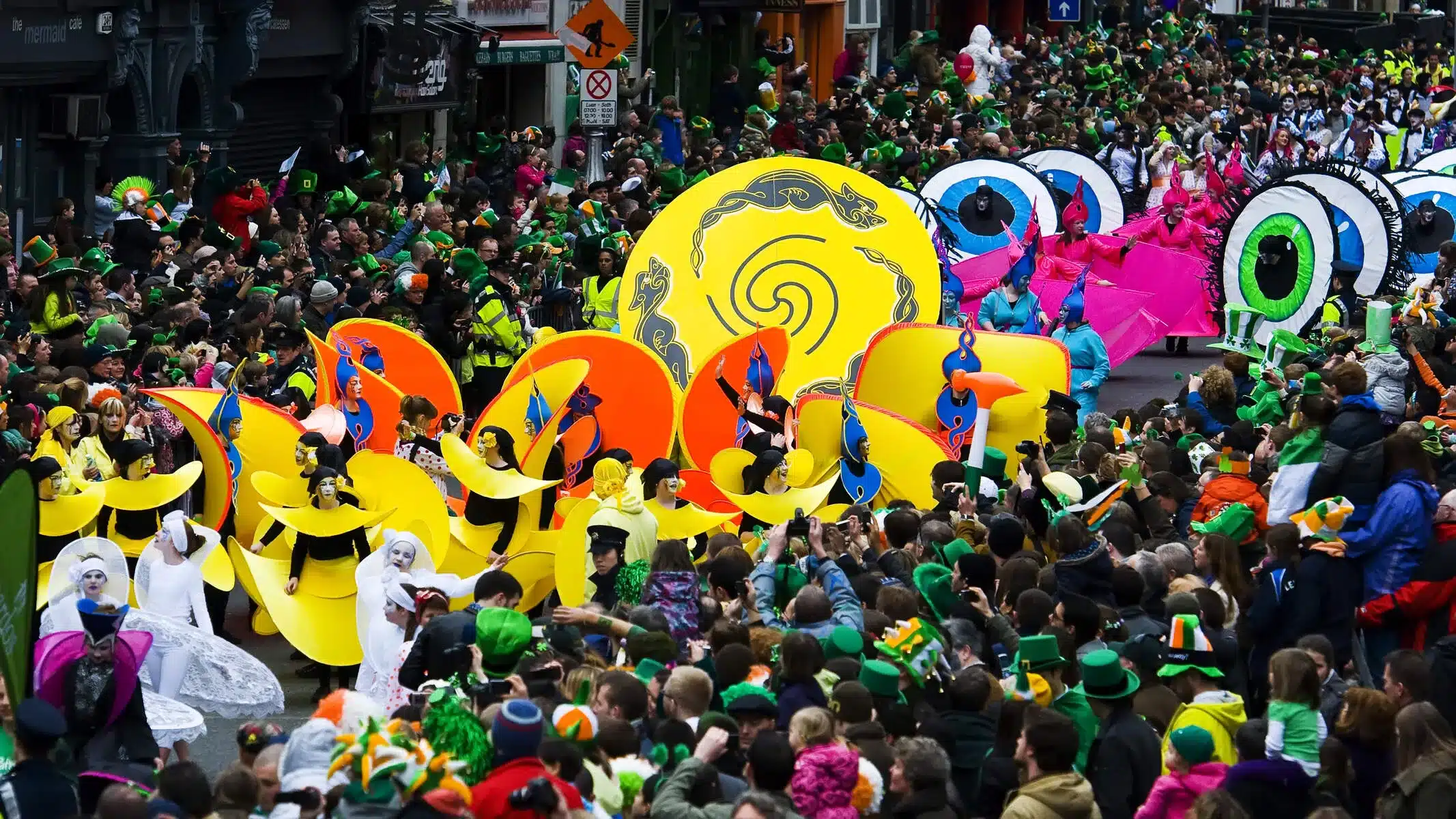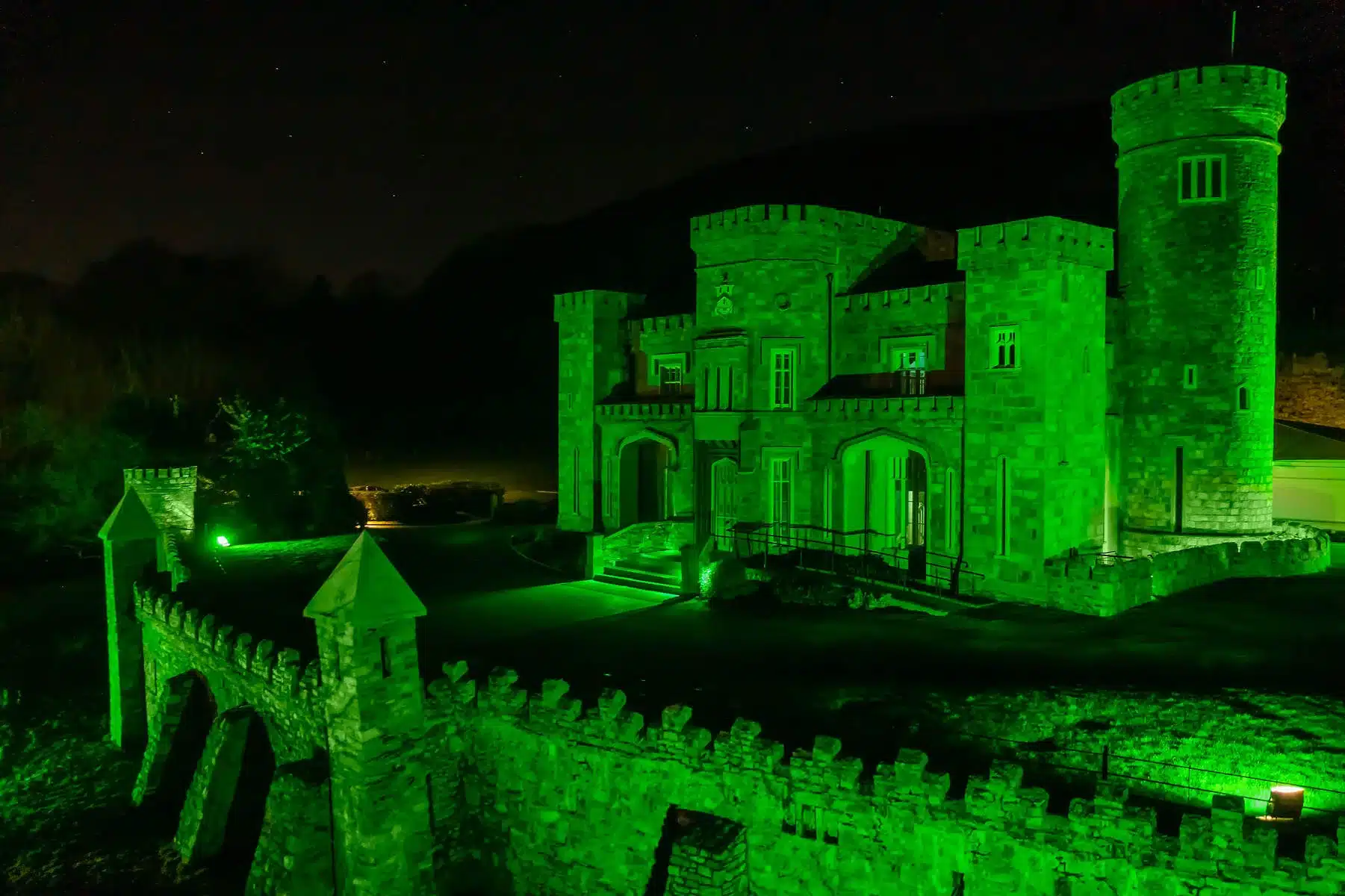 The St. Patrick's Day Festival in Dublin is a huge 5-day long celebration held annually in honor of Ireland's patron saint, St. Patrick.
This festival is one of the largest and most anticipated cultural events in the country, with both locals and visitors from abroad getting in on the act.
The festivities' main highlight is the St. Patrick's Day Parade, held on March 17th. The parade consists of colourful floats, marching bands from Ireland and overseas, and artistic performances, all portraying Ireland's rich heritage and cultural diversity.
Hundreds of thousands of spectators line the streets of Dublin, creating a truly festive and enjoyable atmosphere.
In addition to the parade, the festival features loads of events and activities that cater to people of all ages and interests. These include live music concerts, traditional Irish dance performances, street theatre, art exhibitions, and interactive workshops.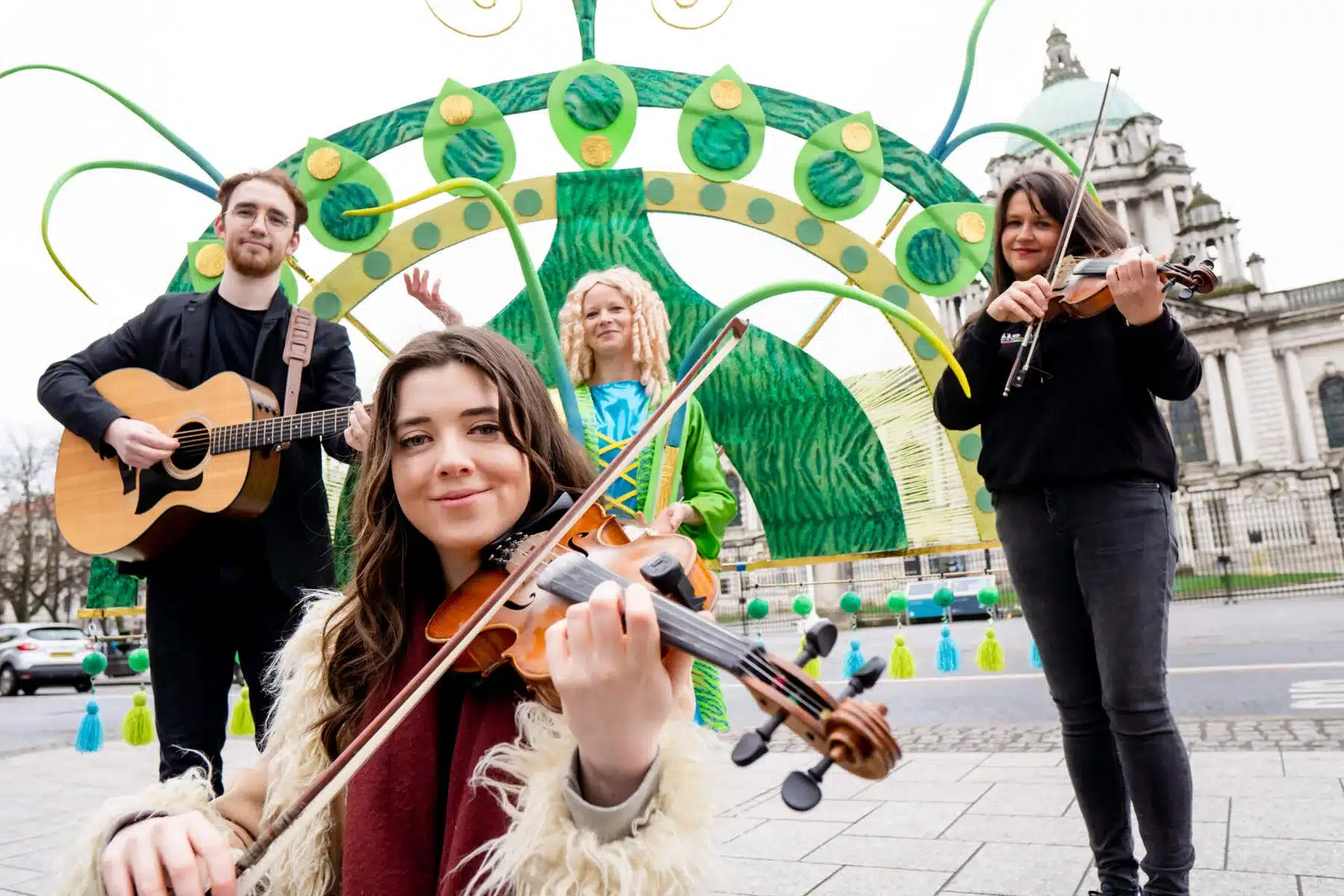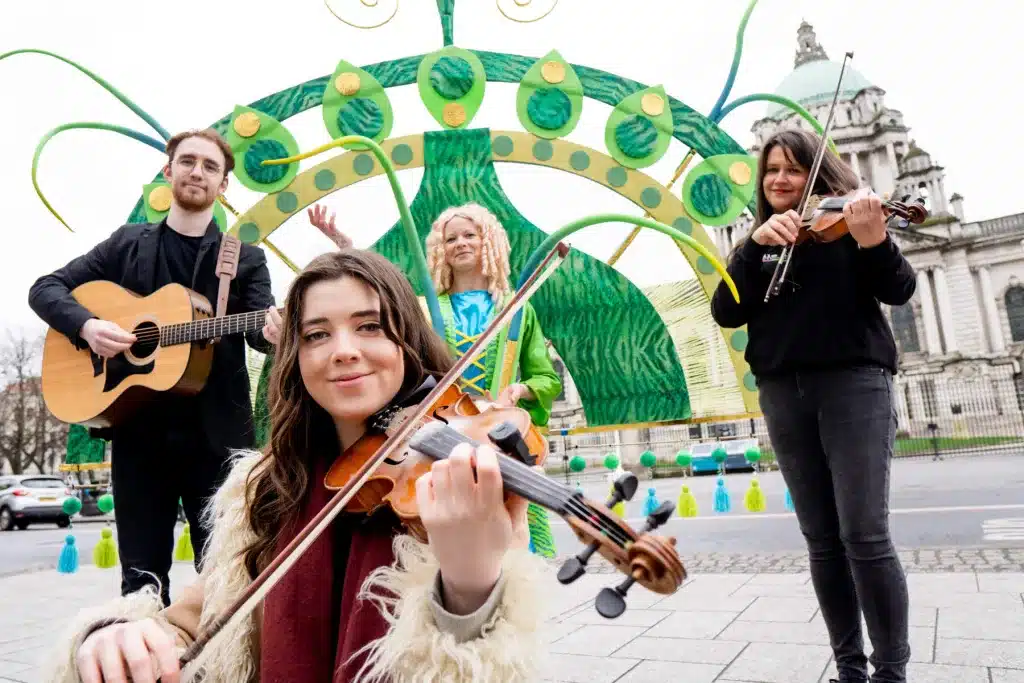 The streets and pubs of Dublin come alive with a sea of green as people dress in the national colour, with the customary shamrock on display.
The city's landmarks and buildings are beautifully illuminated with green lights. In fact, you may have notice of late that many of the world's most well-known buidlings and landmarks are also illuminated in green for St. Patrick's Day.
There's Guinness aplenty too, with many areas such as Temple Bar dishing out pints to throngs of party goers, from near and far.
Visit an Irish Town for the St. Patrick's Day Festival
Why not visit one of the smaller cities for St. Patrick's Day? There will be crowds, but nothing near as much as in the capital.
Galway, known for its lively arts and culture scene, puts on an exciting St. Patrick's Day celebration. The festival features a colorful parade, street performers, traditional music sessions, and cultural displays.
Galway's bohemian atmosphere adds a unique charm to the festivities.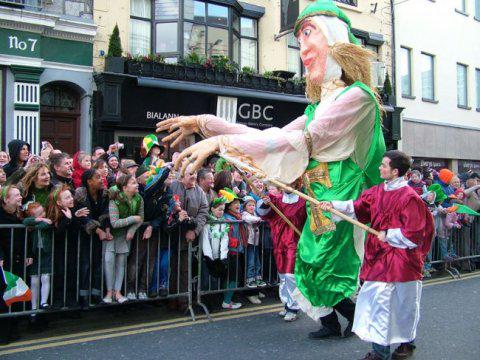 Waterford, Ireland's oldest city, hosts a lively St. Patrick's Day parade that attracts thousands of spectators. The parade features impressive floats, marching bands, and community groups, adding to the festive atmosphere.
Waterford's rich Viking history adds a distinctive element to the celebrations.
Limerick embraces the spirit of St. Patrick's Day with a diverse program of events, including a grand parade, traditional music and dance performances, sporting events, and family-friendly activities.
The city's medieval landmarks provide a stunning backdrop for the celebrations.
Other smaller towns will also add a little of their own tradition for St. Patrick's Day. For example, in Dingle, if you're up early enough, you'll witness the local marching band taking to the streets at 6 am!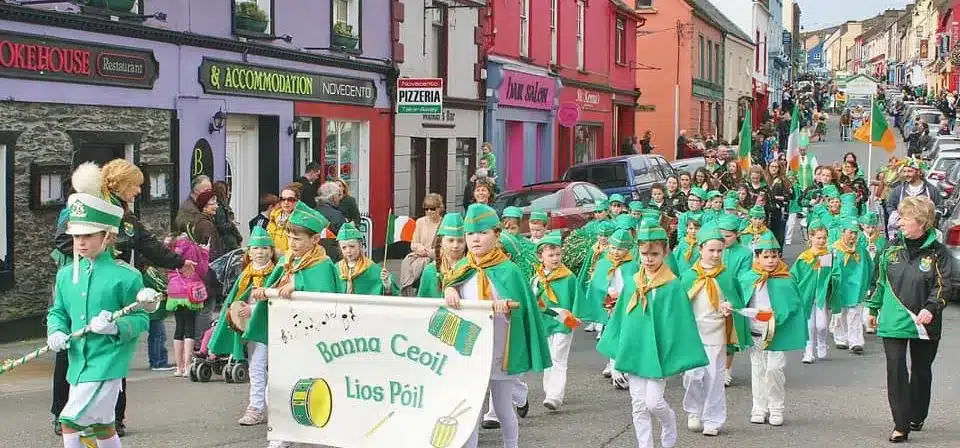 They'll wind their way through the town till around 8 am, have a little break and get going again in the afternoon. They'll have certainly earned their Guinness that day…
The beautiful picturesque village of Mulranny will start good and early as well, along with the pipe band on Achill Island. Certainly a more unique way to experience St. Patrick's Day in Ireland.
Explore the City of Dublin
Apart from St. Patrick's Day, visiting Dublin is the best thing to do in Ireland in March. You'll get good deals on hotels and there will be significantly less crowds at the main attractions. Here is a sample of some brilliant things to do in Dublin in March.
Visit the National Museums of Ireland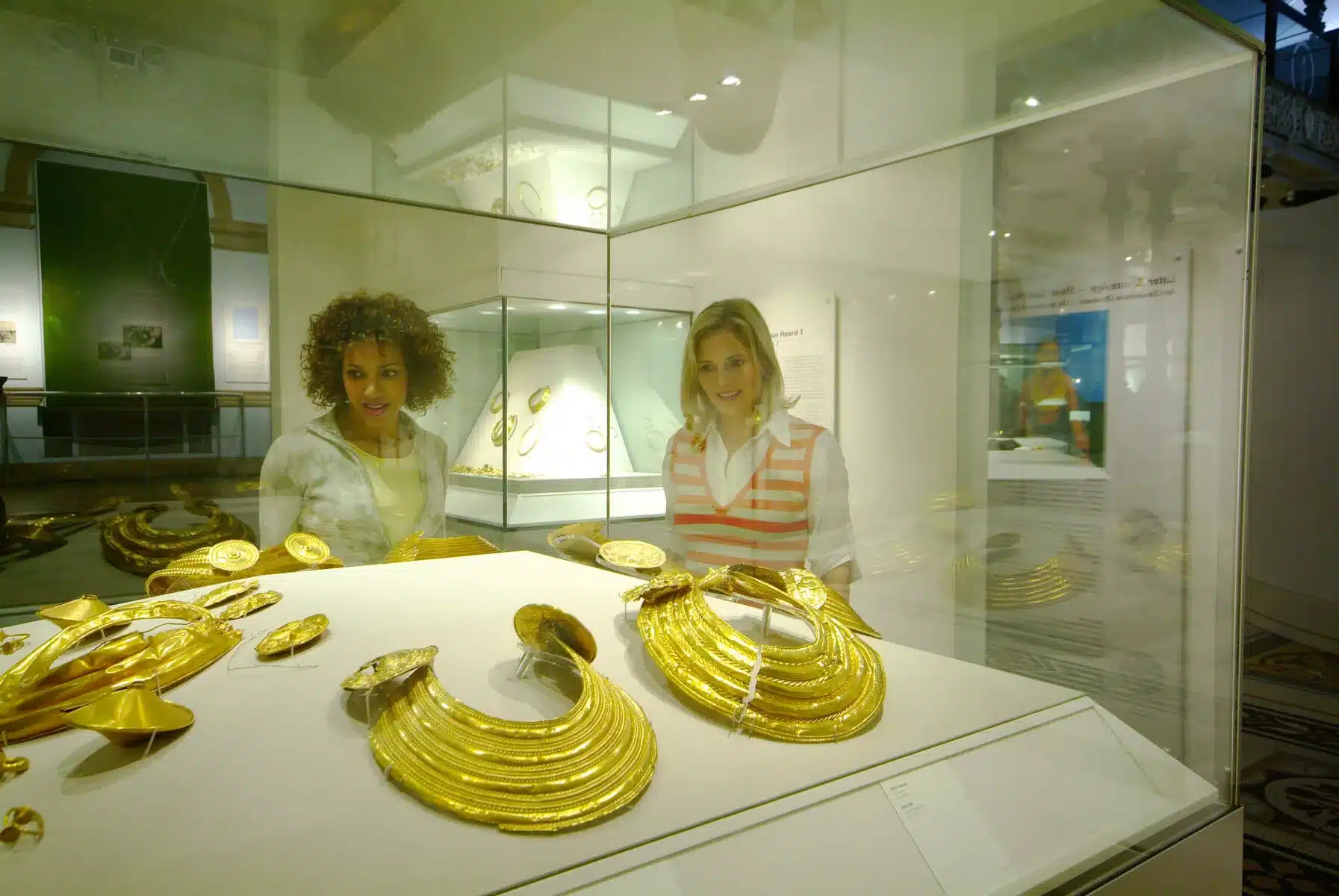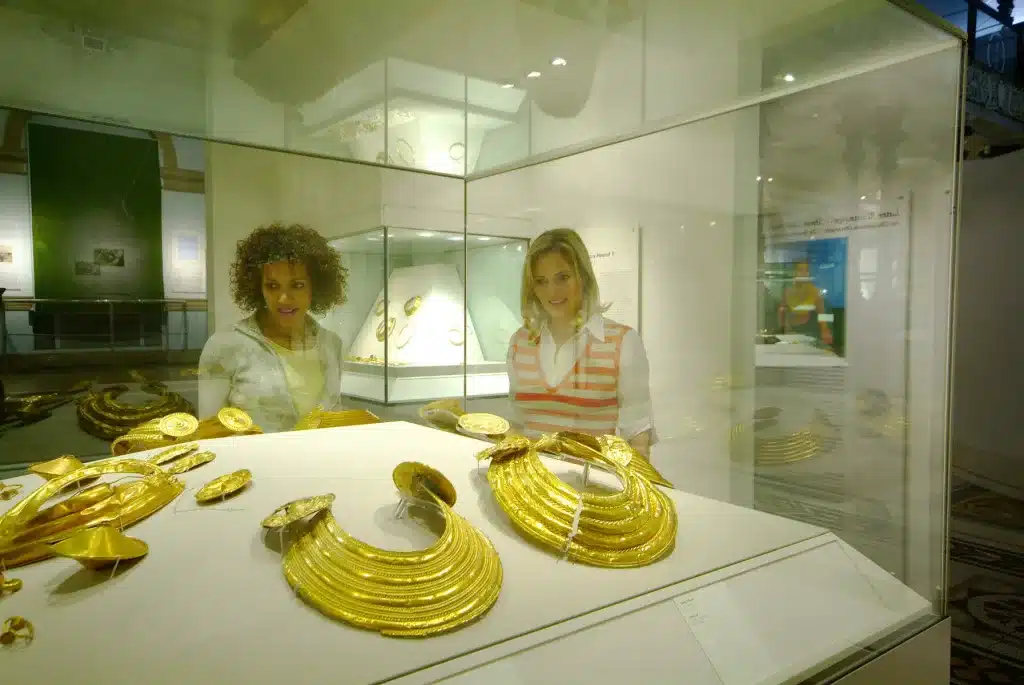 Admission is free! There are 3 museums: Art, Archaeology and Natural History. Details of each are here. My personal favourite is the National Museum of Archaeology.
This museum is fascinating and holds some wonderful artefacts from the Stone Age to the Viking Era and so much more. One of the most standout items on display must be the 'bog bodies'; creepily well-preserved bodies dating back over 2,500 years.
Visit the Book of Kells/Trinity College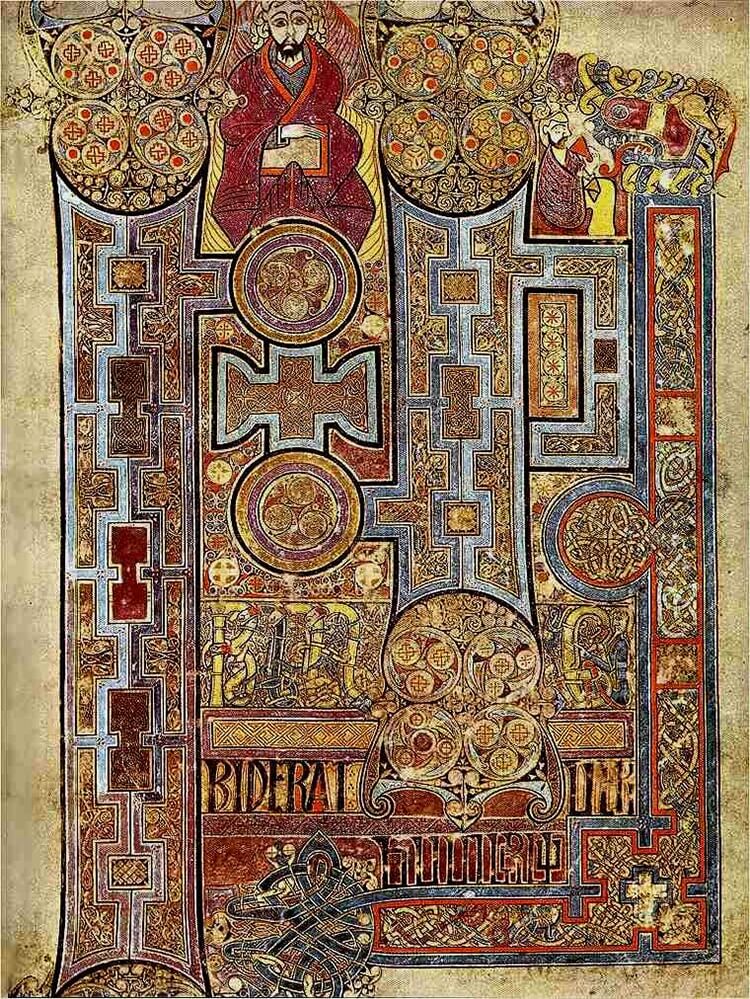 There is one absolute must on your trip to Dublin and that's visiting the 'Book of Kells'. You'll need to book this ticket in advance, there is no chance of just showing up and being able to view. This is one of the most popular tours in all of Ireland.
It is located in Trinity College in the city centre, and includes one of the most breathtaking pieces of literature known to exist. It was crafted by monks in the year 800 AD and contains the 4 Gospels in spectacular illustrated form. Every day a new page is turned.
For many, the tour of the Long Room, which is included in the ticket price will be just as spectacular, not just because it resembles the library in the 'Harry Potter' movies, but for the majesty of the structure and design of the interior.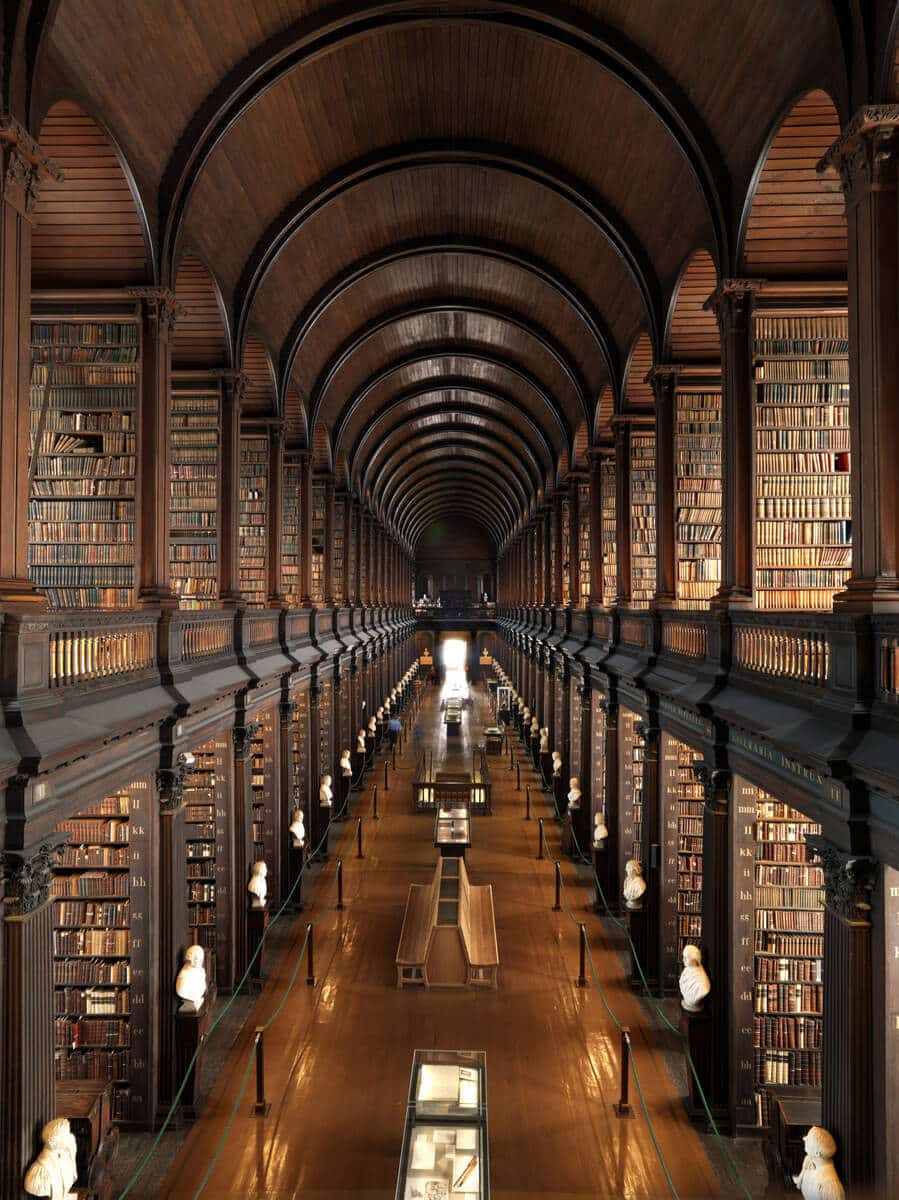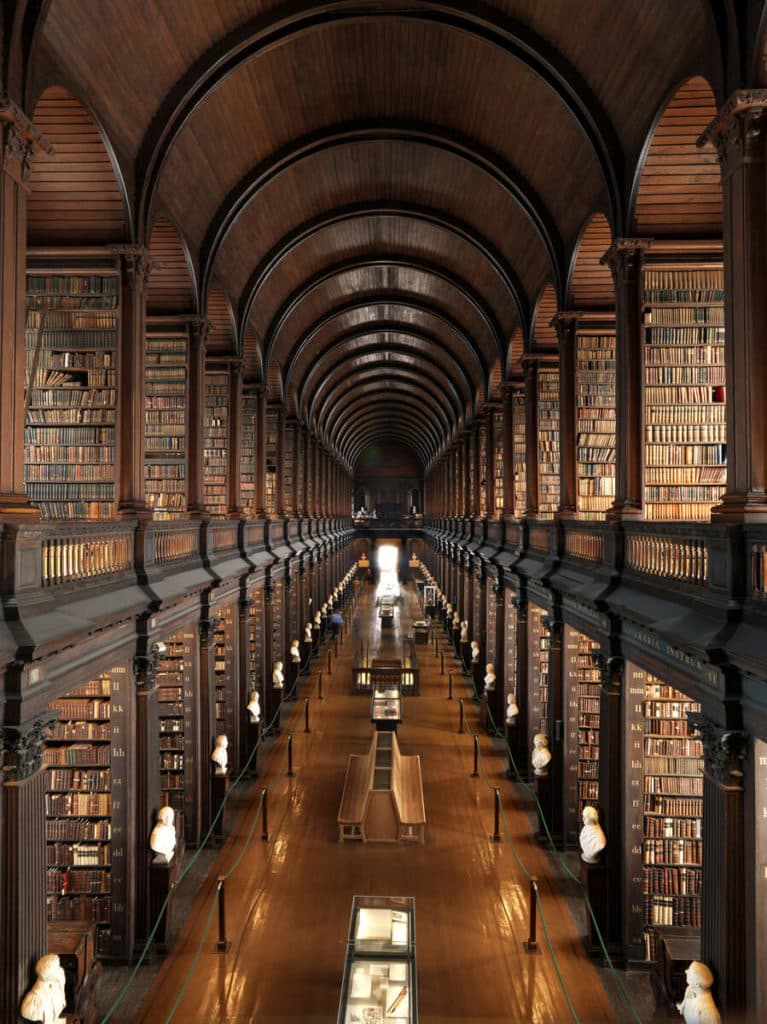 The oldest harp in Ireland is also on display in the Long Room. You can get a fast-track combination ticket for the Book of Kells and Dublin Castle here.
Visit the Guinness Storehouse to sample the 'Black Stuff'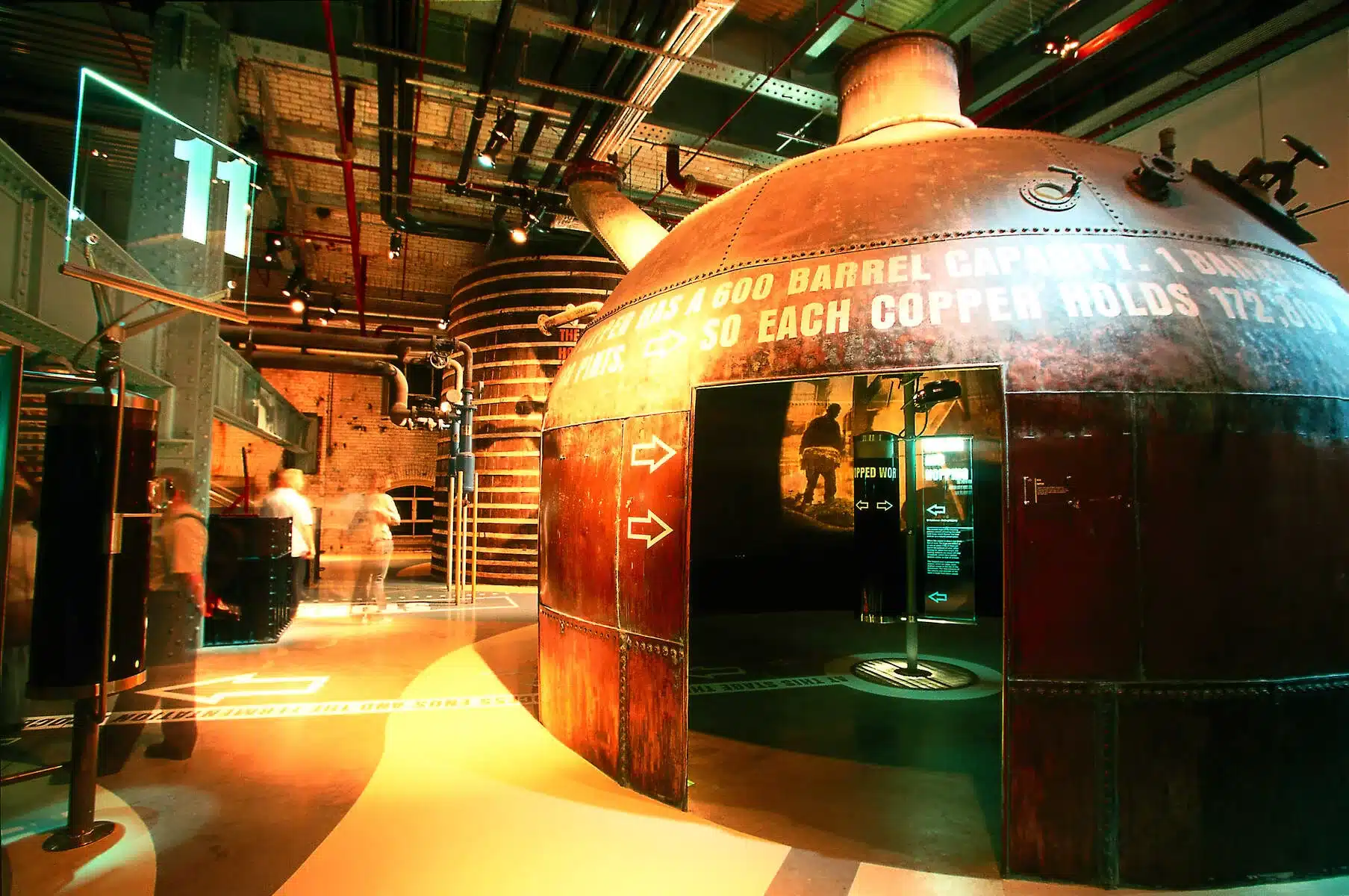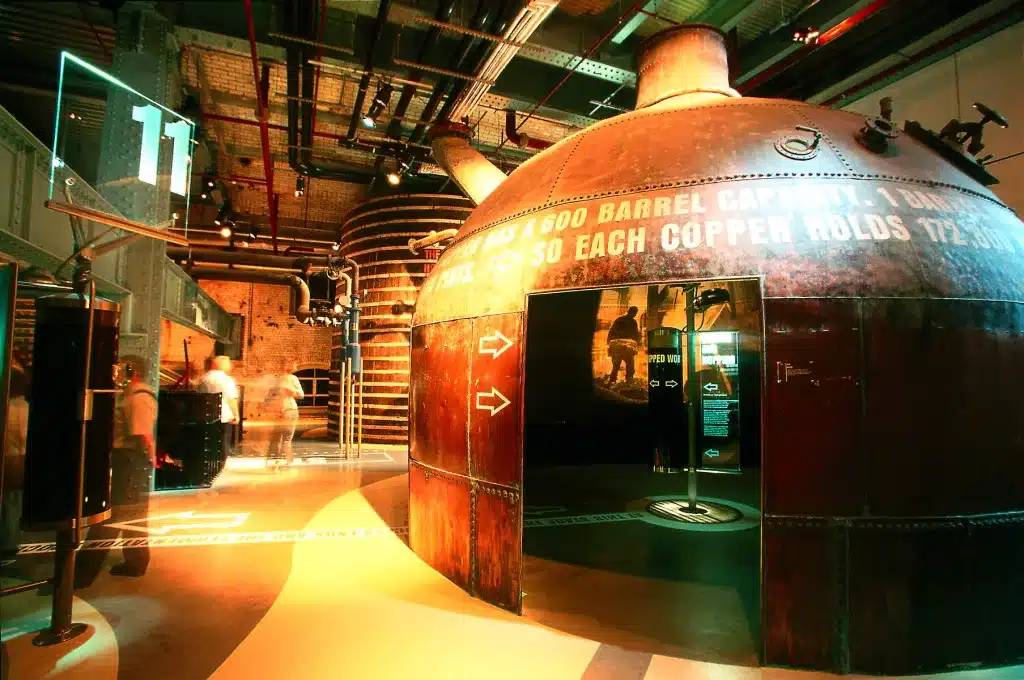 Guinness holds a legendary status in Ireland and beyond. Why not visit the museum to get an insight into just how legendary this drink is? You get a free pint at the end and be treated to wonderful views out over Dublin.
This is a great experience and one you'll be amazed at the sheer scale of both the visitor centre and the brewery itself. It's almost like a city within a city. You can book tickets here.
Other Sights in Dublin Worth Visiting
There are numerous sights to see in Dublin, including the fascinating Kilmainham Gaol, The Jameson Distillery and much more.
This link will give you direct access to pretty much all attractions in the city of Dublin, along with ratings and reviews.
Insider Tip: To avail of many of the wonderful attractions on offer, we highly recommend the Dublin Card. This card will allow you access to over 35 attractions in the city, at a greatly reduced rate. You can get it here.
Visit the Wonderful West of Ireland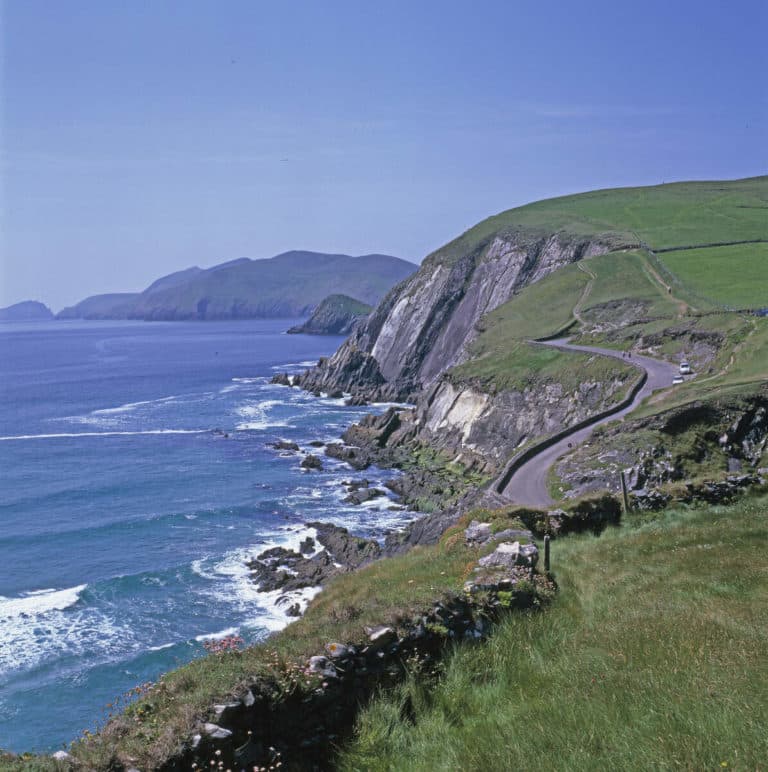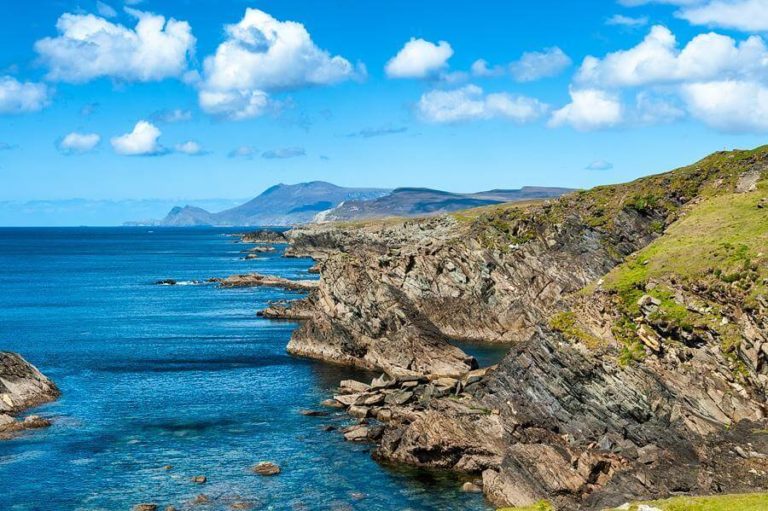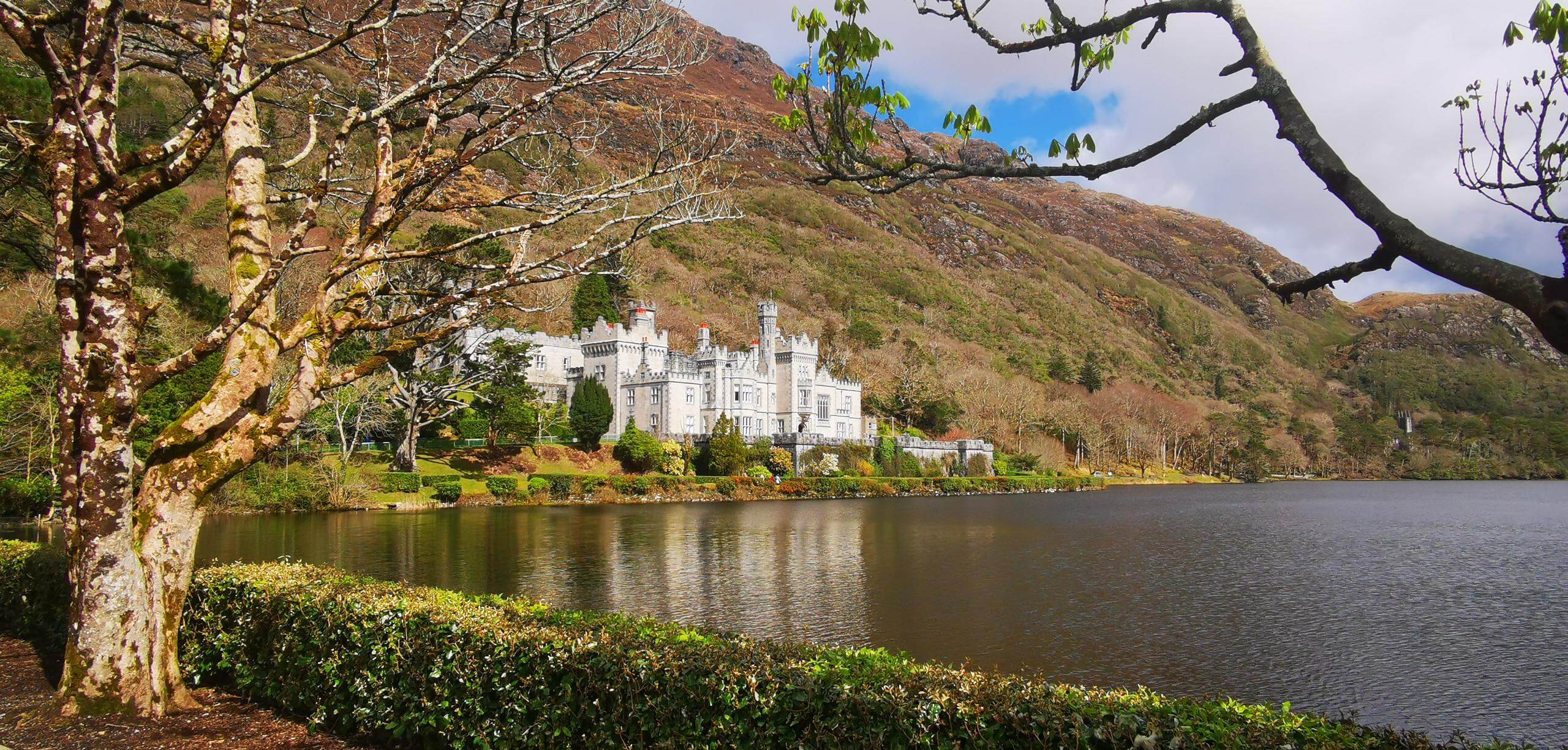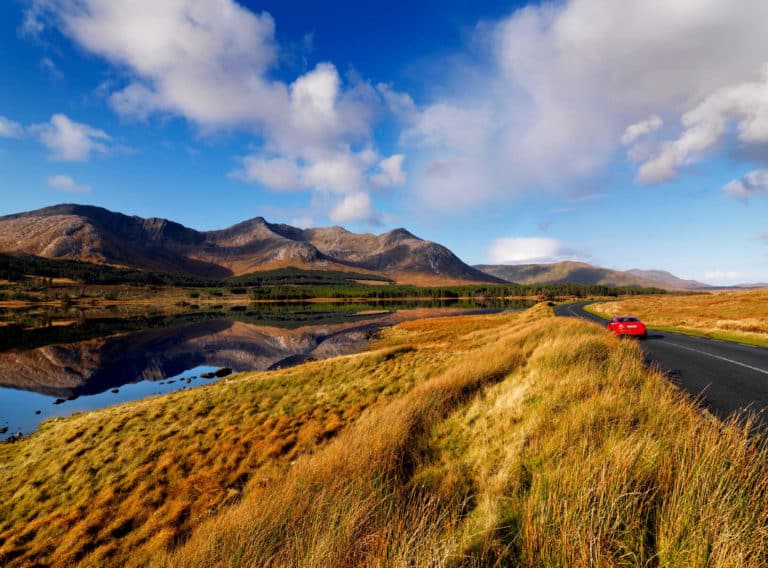 Generally speaking, the weather will get milder towards the end of March, and that will enable some exploring of the wonderful west coast of Ireland. We strongly believe the west of Ireland is a must-visit on your trip to Ireland.
The gradual increase in temperatures means the countryside is slowly starting to come to life. The almost blinding yellow colour of the wonderful gorse plants along the west coast is a sight to behold
You'll notice the daffodils are fully in bloom, along with the first blooming trees of hawthorn, whitethorn, hazel and willow creating a scattering of colour.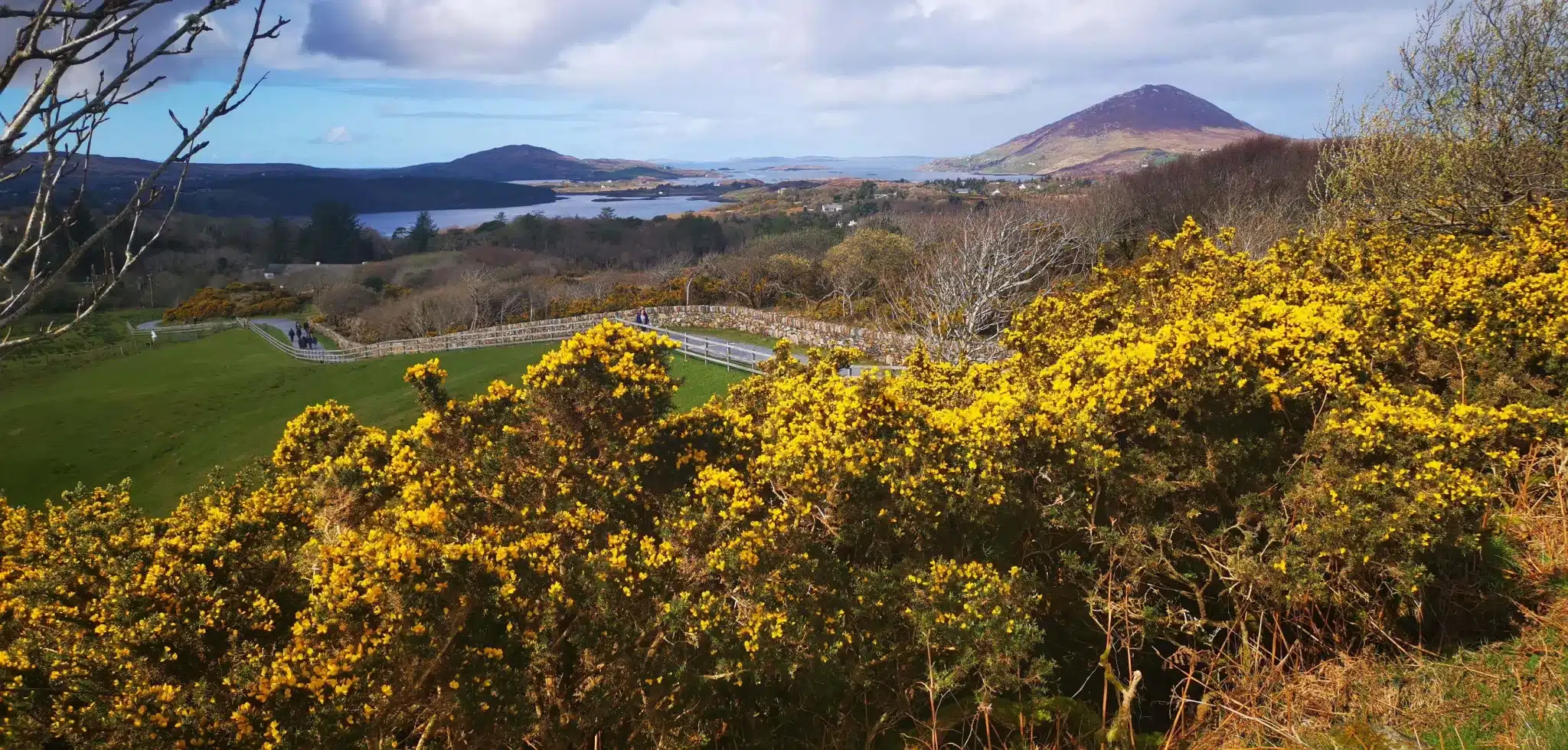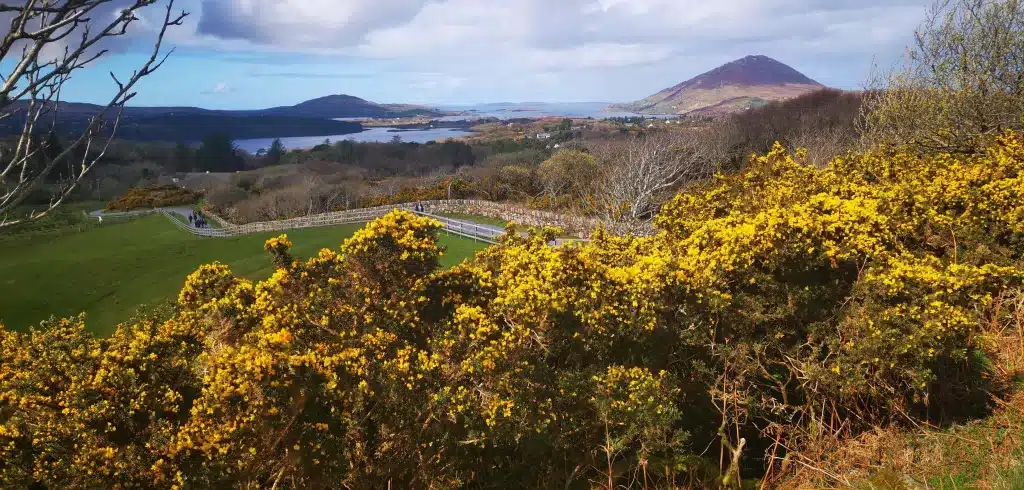 Keep an eye out for the first wildflowers of the year, such as snowdrops (the first sign of spring, you'll heard being said) and primroses.
A trip to Connemara National Park at the end of March this year (2023) revealed an ocean of wild garlic along the Ellis Wood Nature Trail.
The grass will begin to look healthier again after the winter and you'll be stopping the car at plenty of field gates to get some photos of those adorable newly born lambs. Instead of trying to put this west of Ireland scene into words, have a look at a dashcam video we made on a recent trip:
If visiting a sheep farm is a top priority on your trip to Ireland (and I am well aware that it is for many!) the very best time to do so is March/April.
You'll get to be up close and personal to these lambs and you'll get a great insight into the life and times of a sheep and his farmer in the west of Ireland.
For example, this tour will take in the magnificent Kylemore Abbey, along with visiting a sheep farm.
I could go on for another 10,000 words about what there is to see and do along the west coast of Ireland, but instead let me guide you to a post we put together, which takes in all the highlights, places to stay and so much more. Click here for our detailed guide on the west of Ireland.
Choose where to stay (bases) and book trips while there.
Ok, you've had a look around for flights, found a cracking deal, and noticed that the price of accommodation ain't that bad either. You've read our guide about the west of Ireland above and you're just about to pack your bags…
But, at the back of your mind lies the question, 'What if it's lashing rain the whole time?' Well, here's what we would do:
Choose a base where you can spend a few nights. Have 'rainy day activities' planned and 'dry day activities' planned. It's important to choose these bases wisely though.
In this case, we recommend visiting the bigger towns/cities as they will offer more in the line of indoor activities. If we were to whittle it down to a few towns/cities, they would be the following:
Cities like Galway will have organised bus tours to all the iconic sights listed above, and in March you should be able to book a few days in advance, as there won't be massive demand. You'll see a full list of tours here.
Climb Croagh Patrick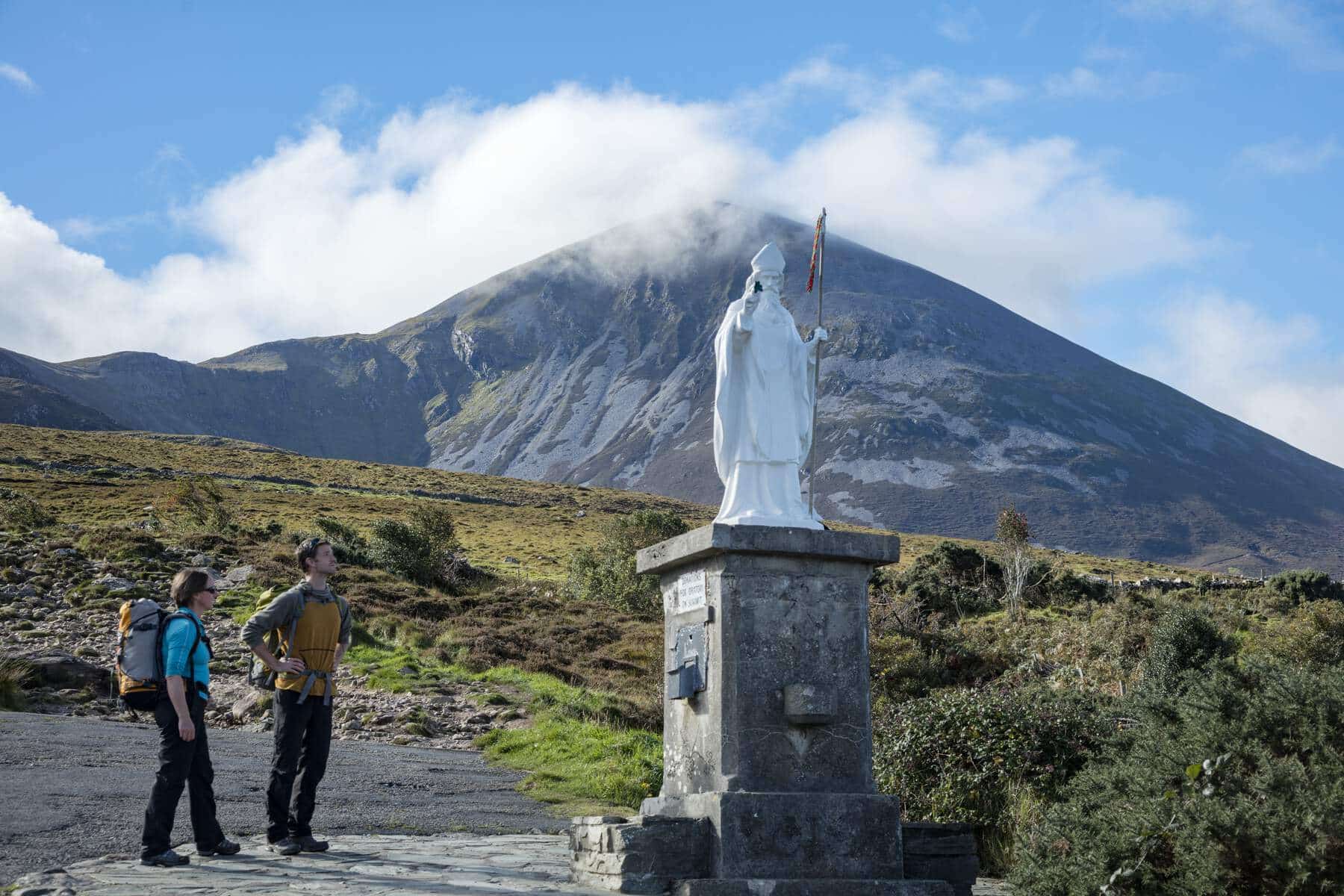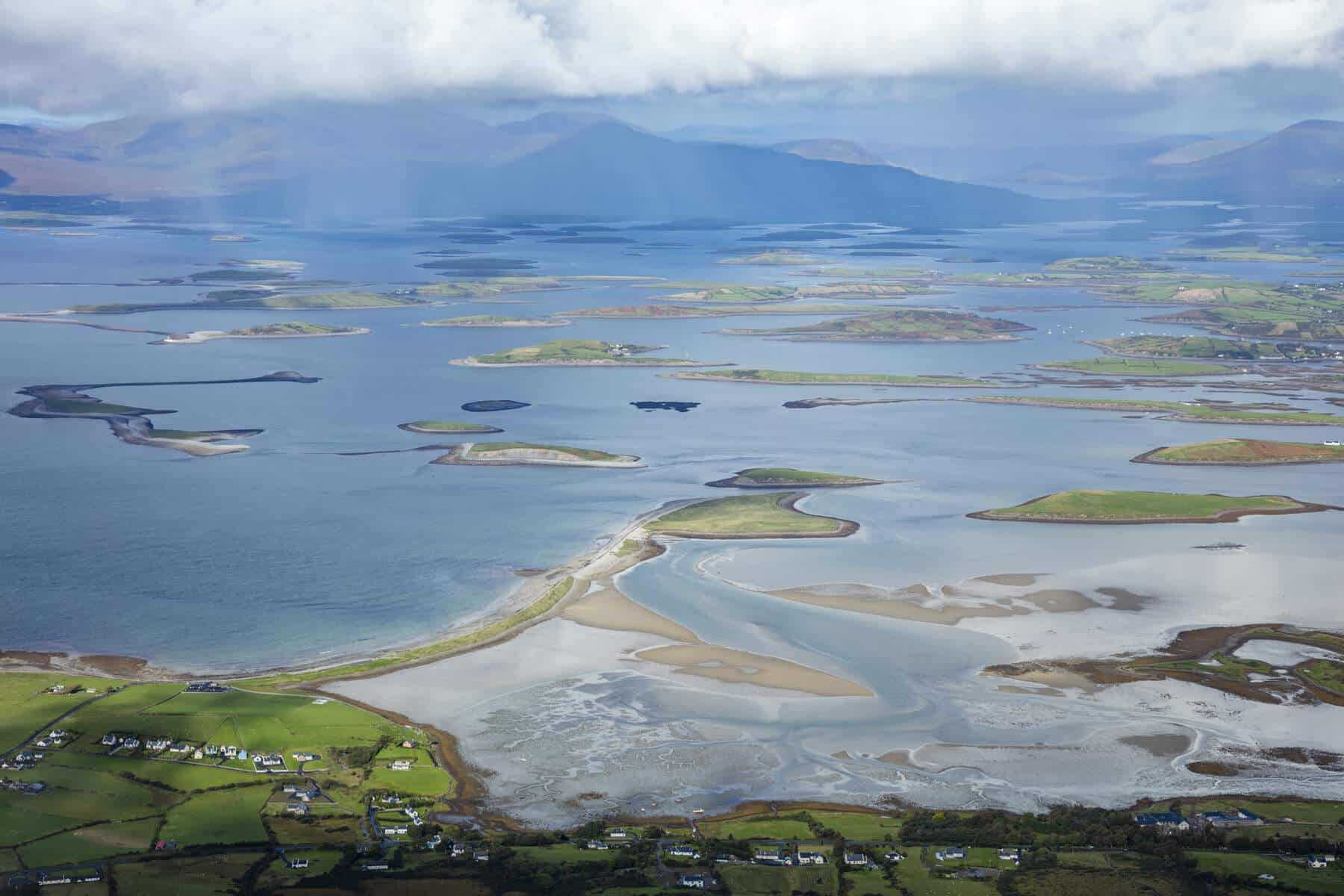 What better way to commemorate the month of Patrick than by climbing Ireland's holy mountain, Croagh Patrick?
I have personally climbed the mountain at the end of March. Actually, the weather was so good, it turned out to be be one of the best time I have ever climbed it.
We have a very detailed climbing guide, along with its history and all the practical info you need here.
Visit a Public Garden
As the seasons begin to change, growth will follow. What better way to witness this than by visiting a public garden in Ireland? There are many to choose from, but here are some of our favourites:
Kylemore Abbey and Gardens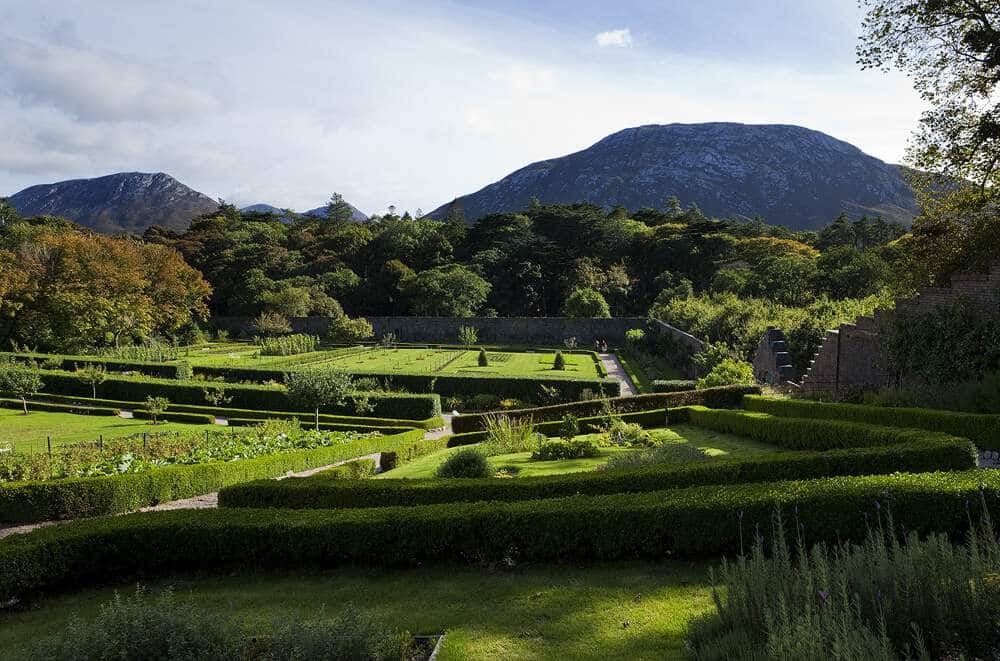 The beautifully picturesque grounds and surroundings of Kylemore Abbey in Connemara is characterized by dense vegetation.
In the later spring months, especially in May, you'll be treated to an explosion of colour, with the magnifcent pink/purple rhododendron stealing the show.
On the grounds of the abbey you'll find the Victorian Walled garden, which will start coming to life in the month of March. This wonderful blog frequently updates what's growing in the garden in great detail.
Expect some beautiful daffodils and crocus on display, with countless more in the glasshouse. The craft shop also sells a great variety of seeds, should you want to create your own Victorian garden at home.
The National Botanic Gardens of Ireland, Dublin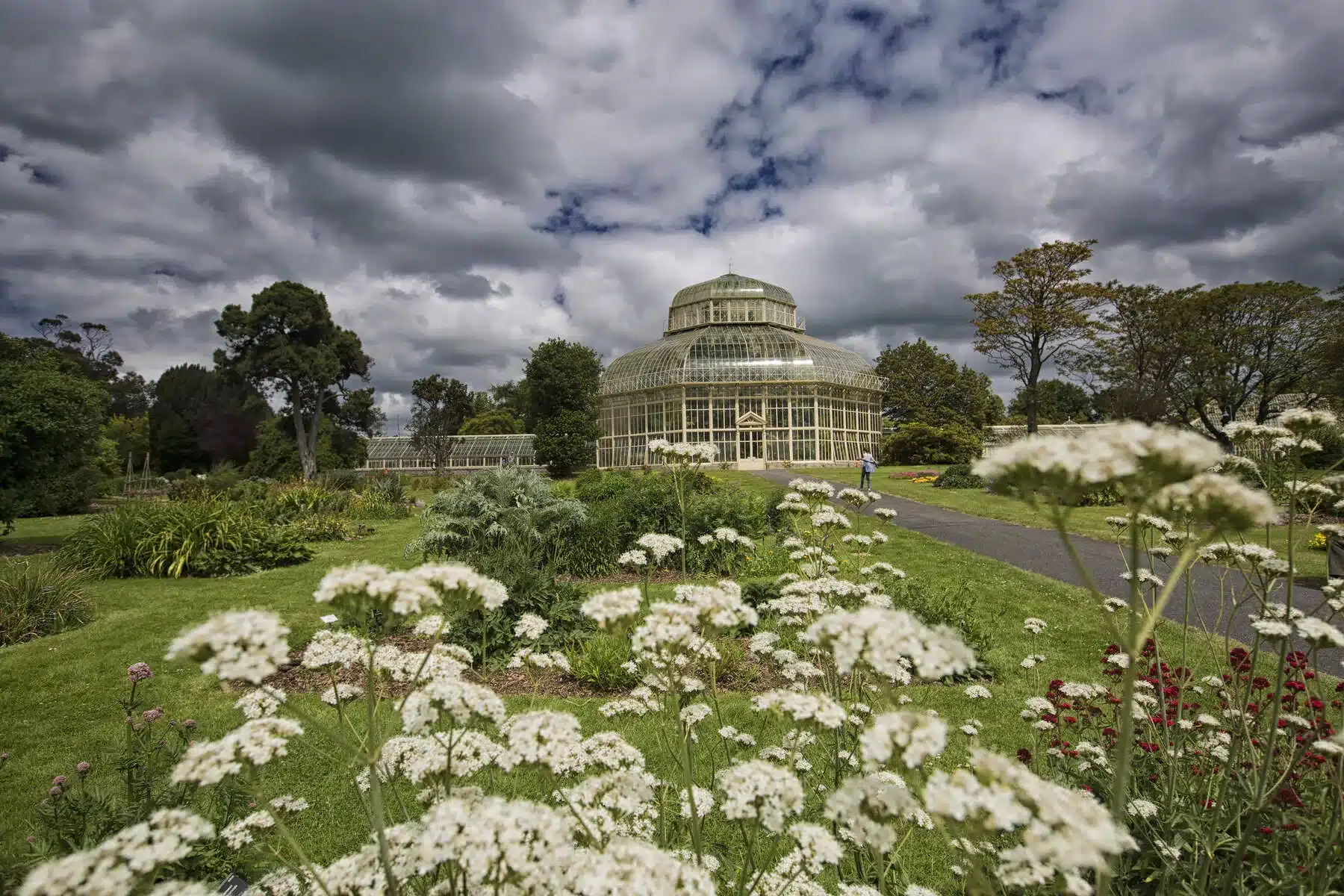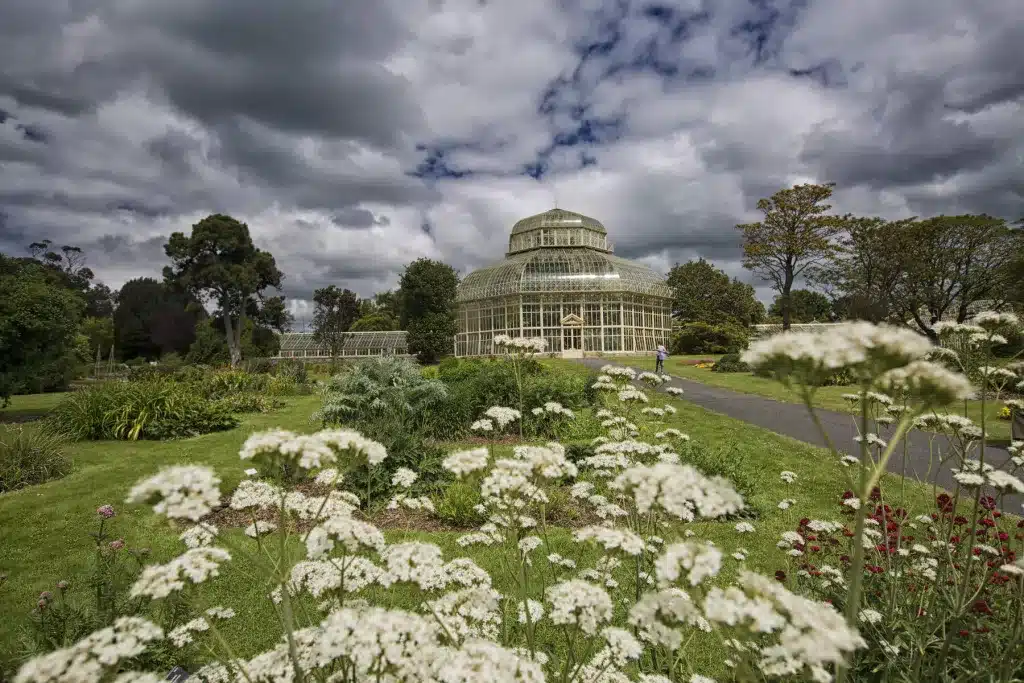 The National Botanic Gardens is a truly wonderful experience in Dublin. Entry is free of charge and it is located in Glasnevin, close to Ireland's most famous cemetery.
Stroll through the grounds and admire the various collections, such as the Alpine Yard, Irish Native Plant collection or the herbaceous borders.
There is also several glasshouses to visit, from the Palm House to the Orchid House. Towards the end of March, you may be lucky and witness the cherry trees in bloom, and we all know what a spectacular sight this is.
What you'll need to wear in Ireland in March
You'll need to pack well for your trip to Ireland in March. From having grown up in Ireland, here is what we reckon are the practical essentials. The fashion items, we'll leave to you!
Waterproof walking shoes (like these)
An insulated rainjacket (like this)
Warm thermal layers
Warm socks
A large canopy-style, windproof umbrella (like this)
Warm sweaters
Warm/waterproof trousers, jeans
Warm cap
Proper insulated and waterproof hiking gear if planning a climb + hiking boots
Important: A down jacket (with real down) is not a good idea, unless you plan on wearing it inside a rain layer.
The air in Ireland in March can humid, and with there being a decent chance of rain, the last thing you should be doing is walking around with a wet down jacket!
The oversized windproof umbrella is almost a must in Ireland. For anyone who has visited Ireland, you'll know that the wind sometimes causes the rain to fall sideways!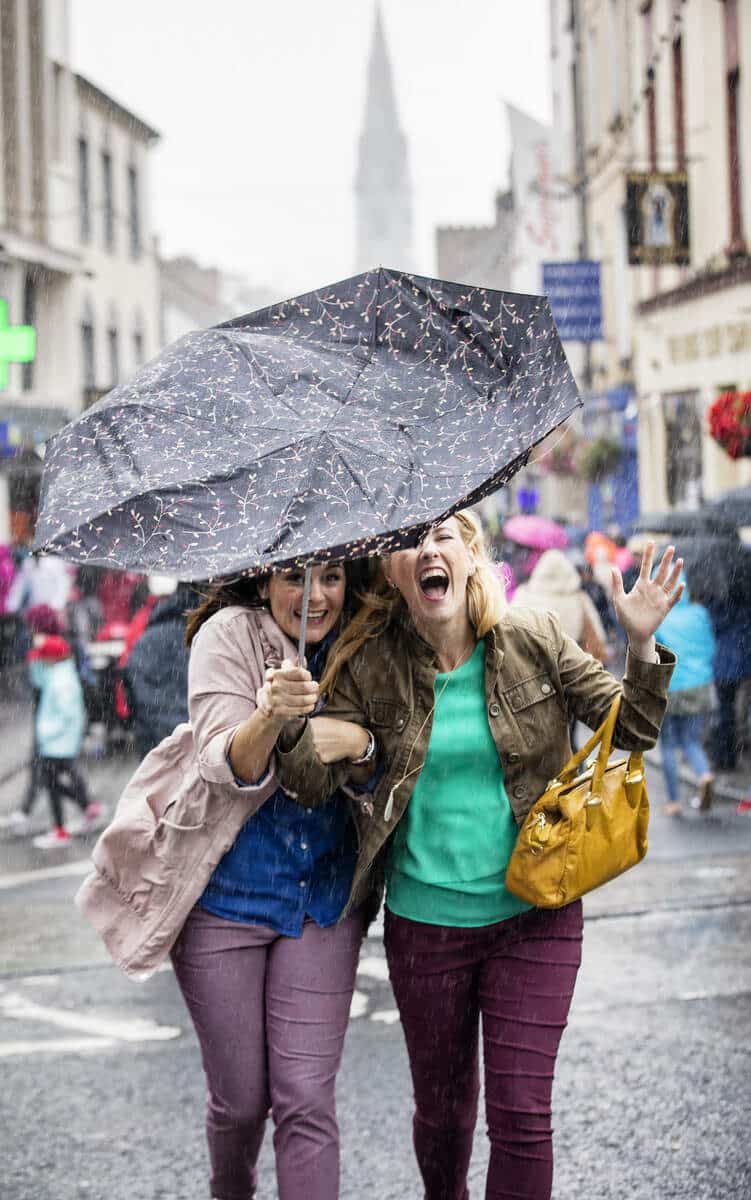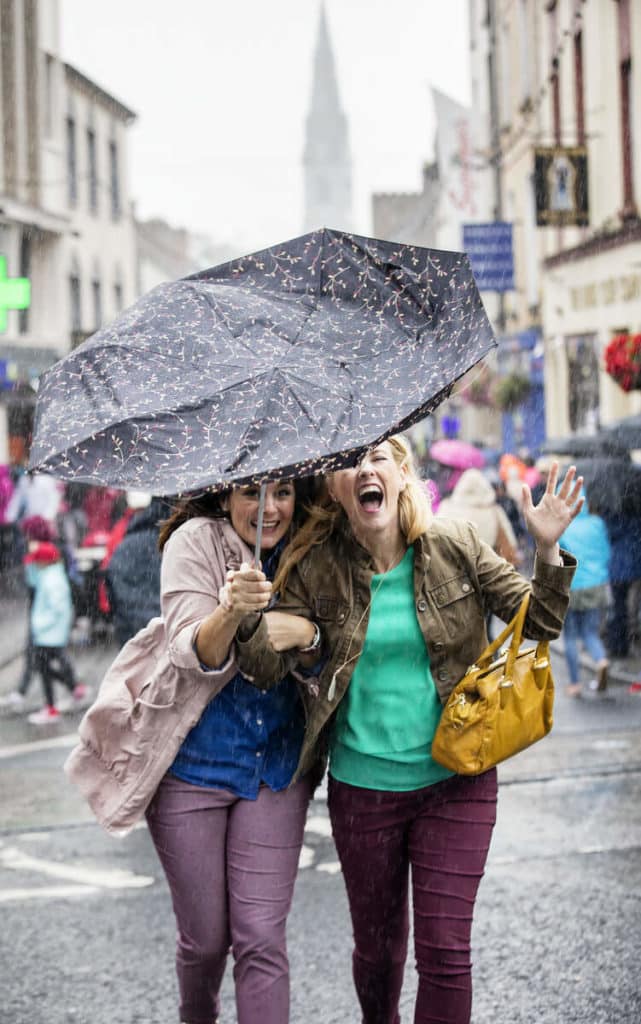 In the pubs and restaurants in the evenings, you'll notice the locals will dress well, but not overly formal. I guess dressy-casual would be the best description.
For St. Patrick's Day, you'll be surprised that many locals won't be dressed in green. Instead, many will have a bunch of shamrock pinned to their lapel of their coat.
And green beer is not a thing in Ireland!!!
Our Thoughts: Is March a good month to visit Ireland?
We believe March is certainly a better option for visiting Ireland than the 2 previous winter months of January and February. The days are getting longer, and the temperatures start to improve.
Throw in Ireland's biggest party, St. Patrick's Day, and if you get lucky with the weather, you'll come home full of fantastic memories and a relatively healthy bank balance!
Except for the period around St. Patrick's Day, you'll still be able to avail of competitive hotel and flight prices and for many, this could be a real deal-breaker.
Ireland of late has become notoriously expensive, so visiting in March, a month in the 'shoulder season', may be getting more and more popular in the future.
Pros of Visiting Ireland in March
Cons of Visiting Ireland in March
Good Deals on hotels, B&Bs
The Weather can be iffy
Less crowded than summer
Prices higher around St. Patrick's Day
You experience a real St. Patrick's Day
Dublin is very crowded for
St. Patrick's Festival
Great stretch in the days,
better chance to explore
You won't see Ireland's landscape at its very best
sweetisleofmine.com
So, are you going to go for it and book your flight for the month of March? Let us know in the comments below or if you have any more questions, we would be thrilled to help out!
FAQs
Is Ireland worth visiting in March?
March is a decent time to visit Ireland if you would like to explore the countryside. The days are getting longer and the temperatures are slowly improving. If experiencing Ireland's culture is your top priority, then visiting Ireland on St. Patrick's Day will make March one of the best times to visit.
What happens in Ireland on March 17?
On March 17, we Irish celebrate St. Patrick's Day or known locally as 'Paddy's Day'. The Irish will pin a bunch of shamrock to the lapel of their jackets, and visit the nearest town to view the parade. This day commemorates the death of St. Patrick, Ireland's patron, who died in the year 465 AD.
Is it green in Ireland in March?
Certain parts of the country will start to see some considerable grass growth if there is a spell of mild weather in March and in the west of Ireland, lambing season will begin.
Plants such as gorse will bloom a beautiful vibrant yellow colour, and some of the first flowers of the year, such as snowdrops, daisies and primroses can be seen in abundance.