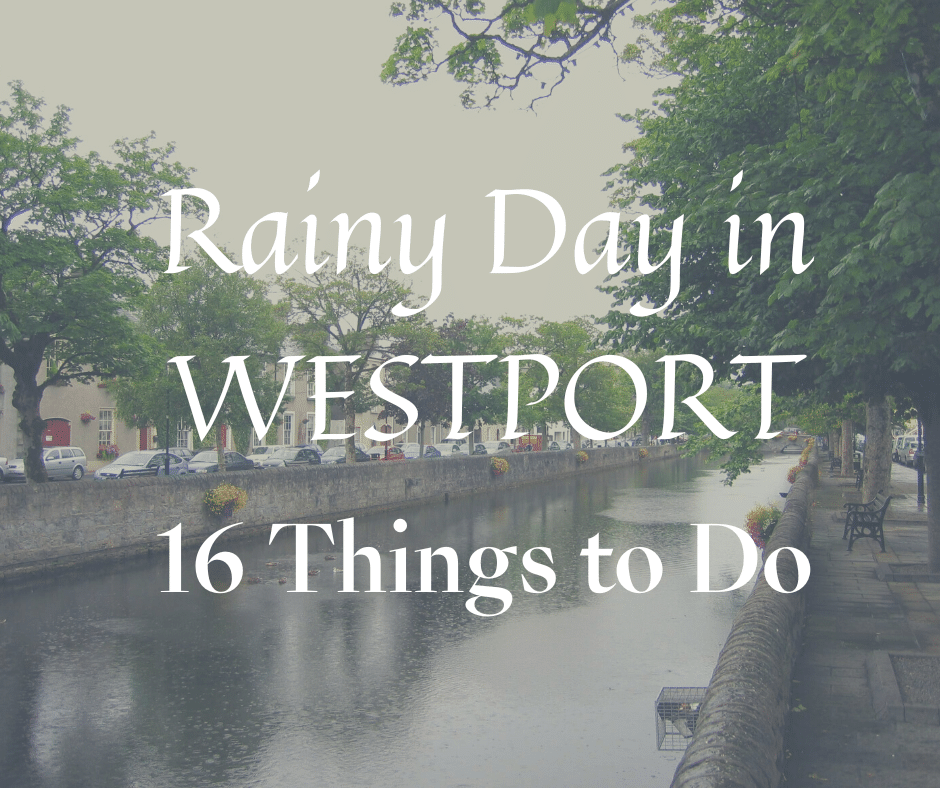 Westport, County Mayo, is a wonderful town known for its incredible location, history, culinary delights and lively atmosphere. This delightful town offers visitors a large range of things to do, even on a rainy day.
Nestled in the south-east corner of Clew Bay, guarded by the imposing pyramid-shaped peak of Croagh Patrick, Westport has gained a high reputation as being one of the leading towns in Ireland for a fulfilling getaway.
With an endless choice of outdoor activities on offer, some fantasitc pubs and restaurants, you're guaranteed to have both an adventerous and relaxing time in this absolute gem of a town.
But let's be honest. Westport is on the west coast of Ireland, so there's a good chance of a rainy day or 2. Here we are going to fill you in on some rainy day activities within the town and the surrounding areas that will keep you occupied on your next trip.
Our Detailed Guide to Westport
By the way, we have a complete guide to the town of Westport, which includes some brilliant day trips here.
Where to Stay in Westport
If you are wondering where to stay in the town, our handpicked list should help you decide!
Westport House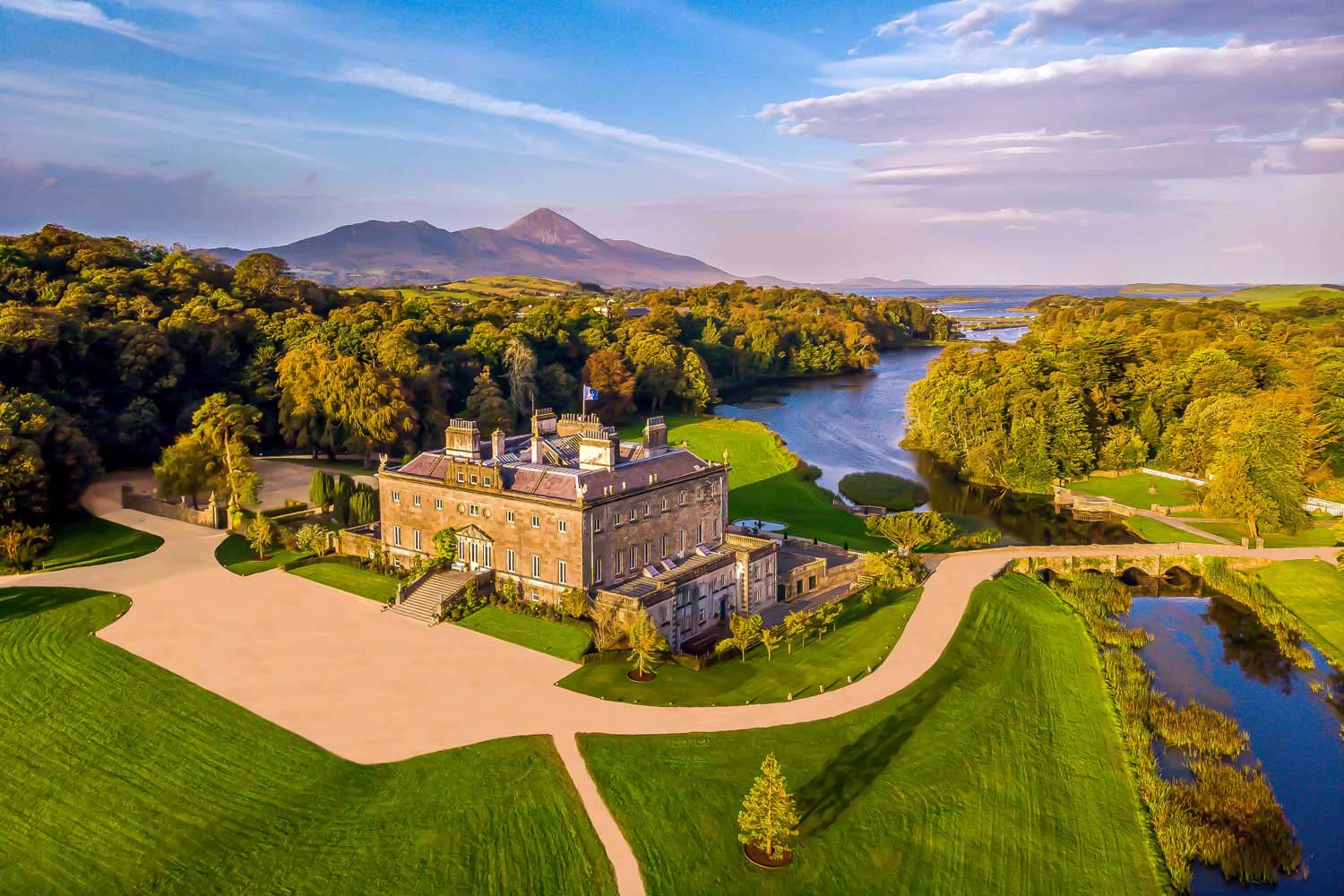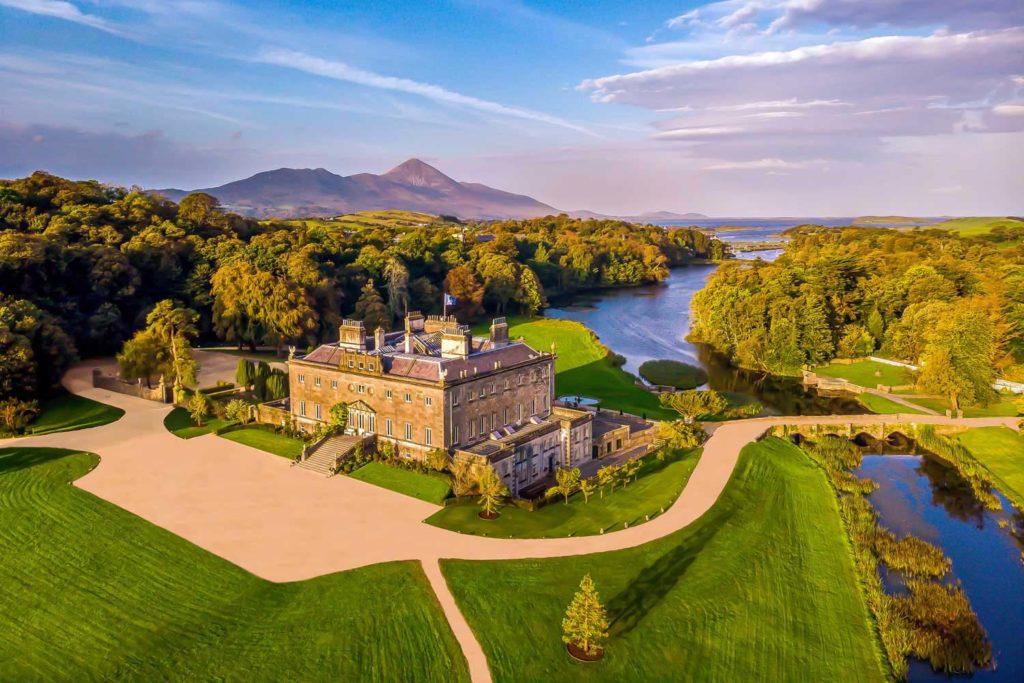 Built in the 18th Century near the site of the famous O'Malley clan's castle, this beautiful stately home and grounds are a lovely way to pass a murky afternoon.
Take a guided or an audio tour of the 30 rooms and 6 permanent exhibitions, where you will step back in time to witness exactly how the aristocrats of Ireland lived during the Georgian era.
You will be stunned by the beautiful surroundings with Croagh Patrick in the distance, the Carrowbeg river meandering through its grounds and ample opportunities to peek at Clew Bay through the windows on the third floor.
If the weather is not too bad, stick on the raincoat and go for a walk through the extensive woods and demense of Westport House Estate. Here is a direct link to tickets for a tour of the house.
Clew Bay Heritage Centre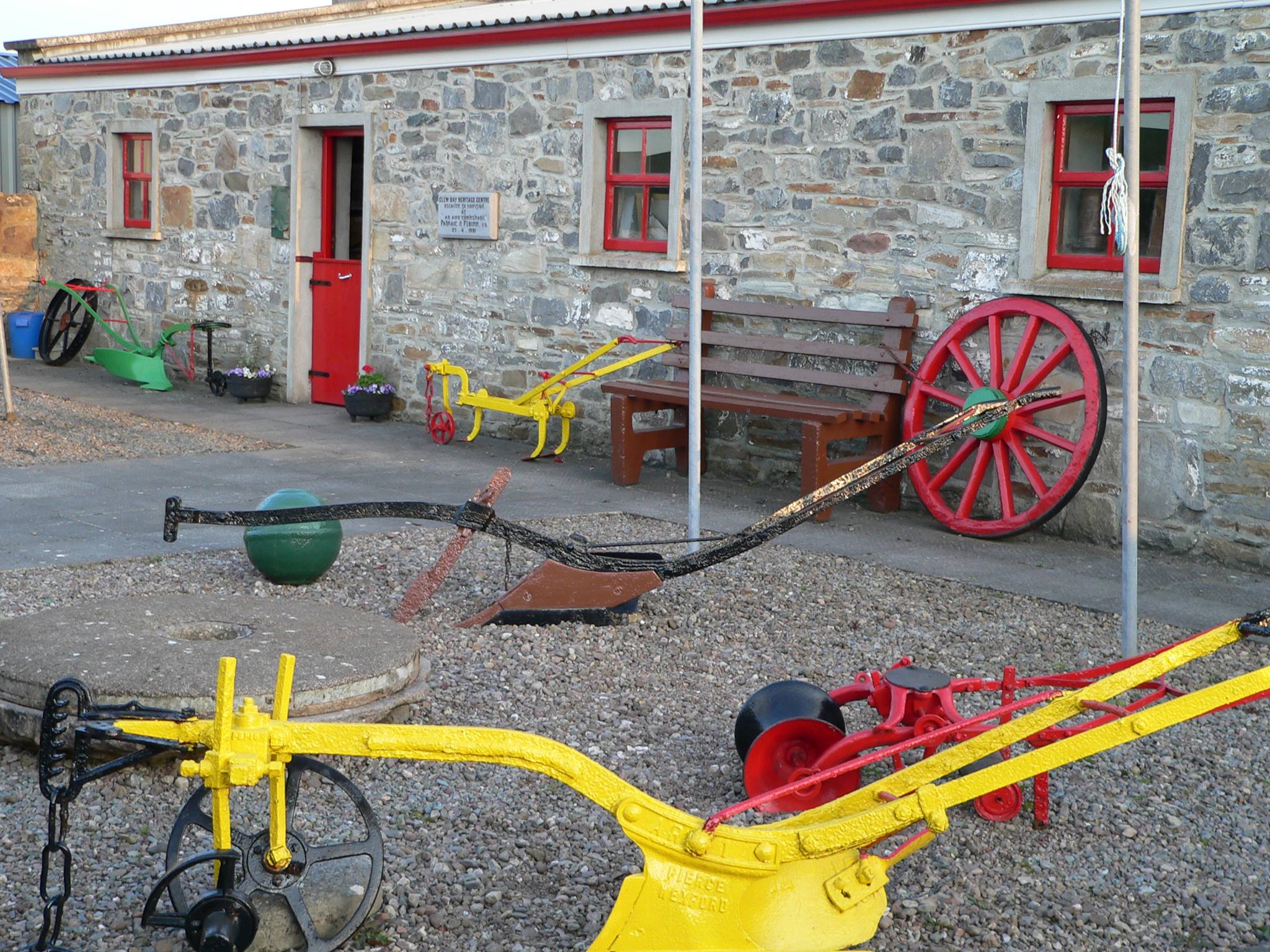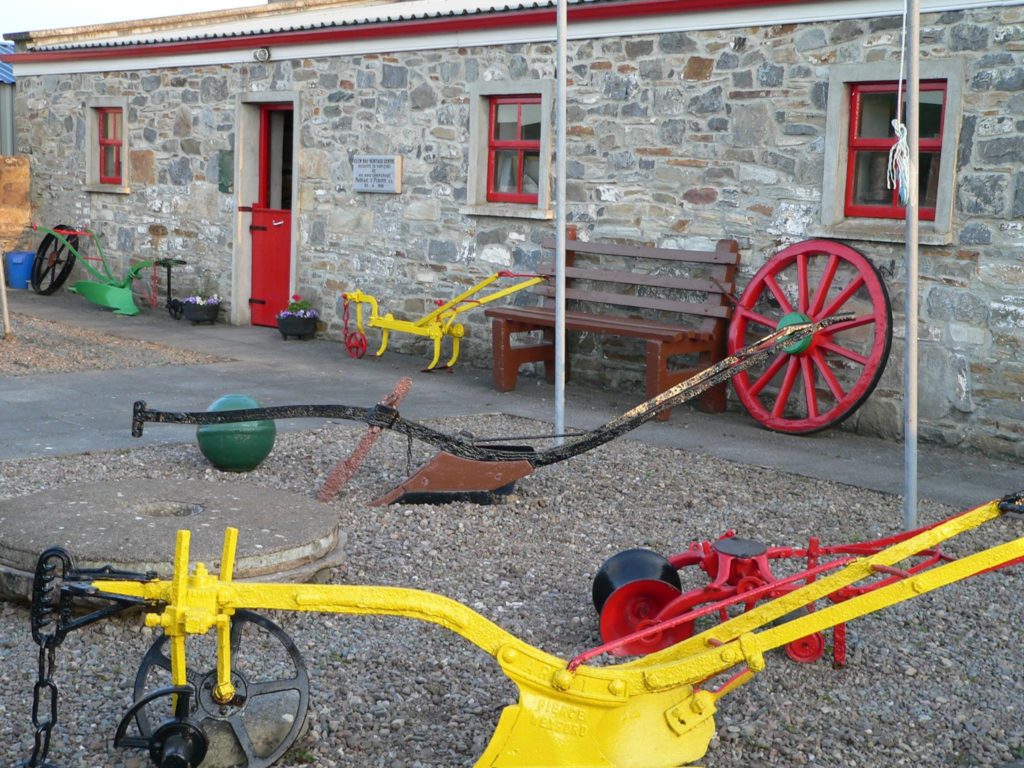 A great and informative way to pass an hour or two. This great little museum has a scale model of Westport town and the Quays from the 16th century up to the present. There are various other very informative exhibits including the life and times of the notorious pirate queen, Grace O'Malley, whose legacy lives on in the Clew Bay region to this very day.
The museum also has displays relating to Ireland's struggle for independence, and a look at the significance of Croagh Patrick as a place of religious and cultural significance for Ireland over thousands of years.
The centre provides a host of other wonderful services, many on a voluntary basis, which include tracing your family ancestry, FREE guided walks of Westport town and much more. Click here for some of the finer details.
Town Hall Theatre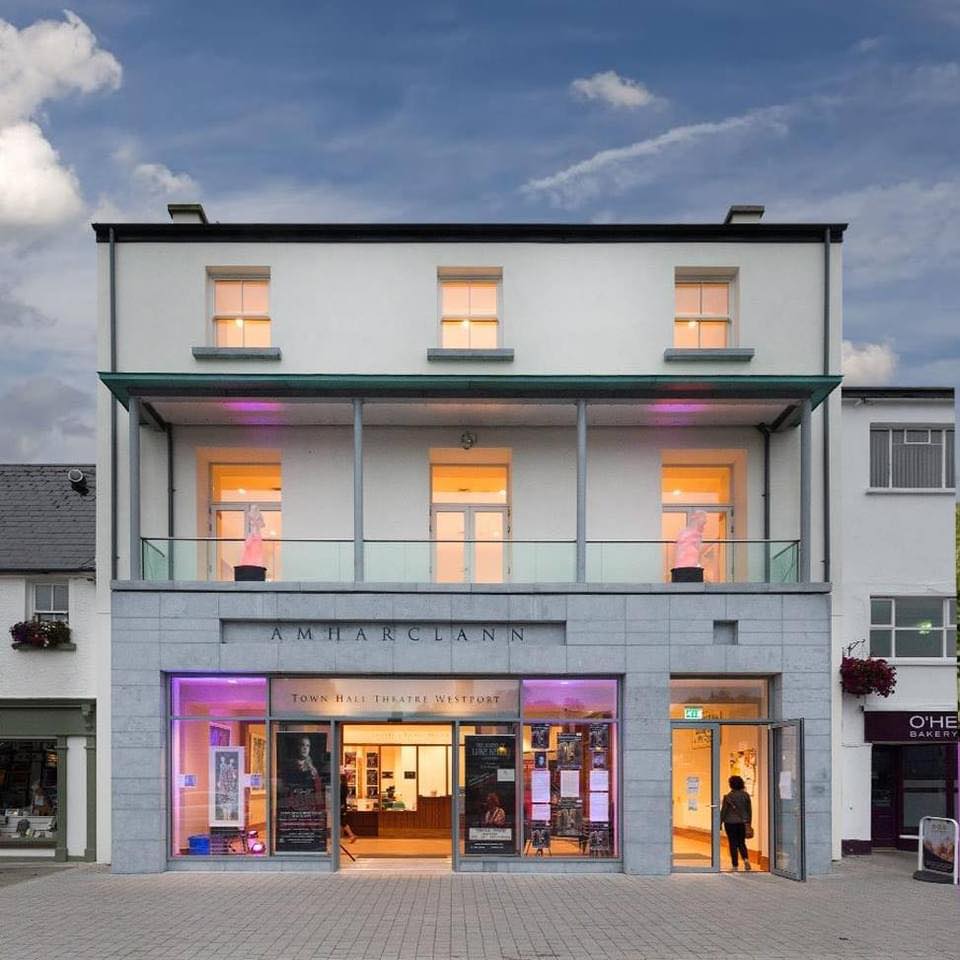 The Town Hall Theatre is located in the Octagon in Westport town centre. It's a fantastic venue and especially during the summer months has a great variety of wonderful shows from comedy to Irish music.
It's open Monday to Saturday 10-4 if you would like to book your tickets in person or sample the photo exhibitions on display here.
Insider Tip: An Irish legend, Sean Keane has a residency here every Wednesday starting on the 13th of July till the end of August. Known worldwide for his unique voice and multi-instrumentalism, if witnessing true Irish music is a priority for you, then a visit to this show is a must.
Previous years has seen this show sold out so booking online is key. Click here to book.
Westport Leisure Park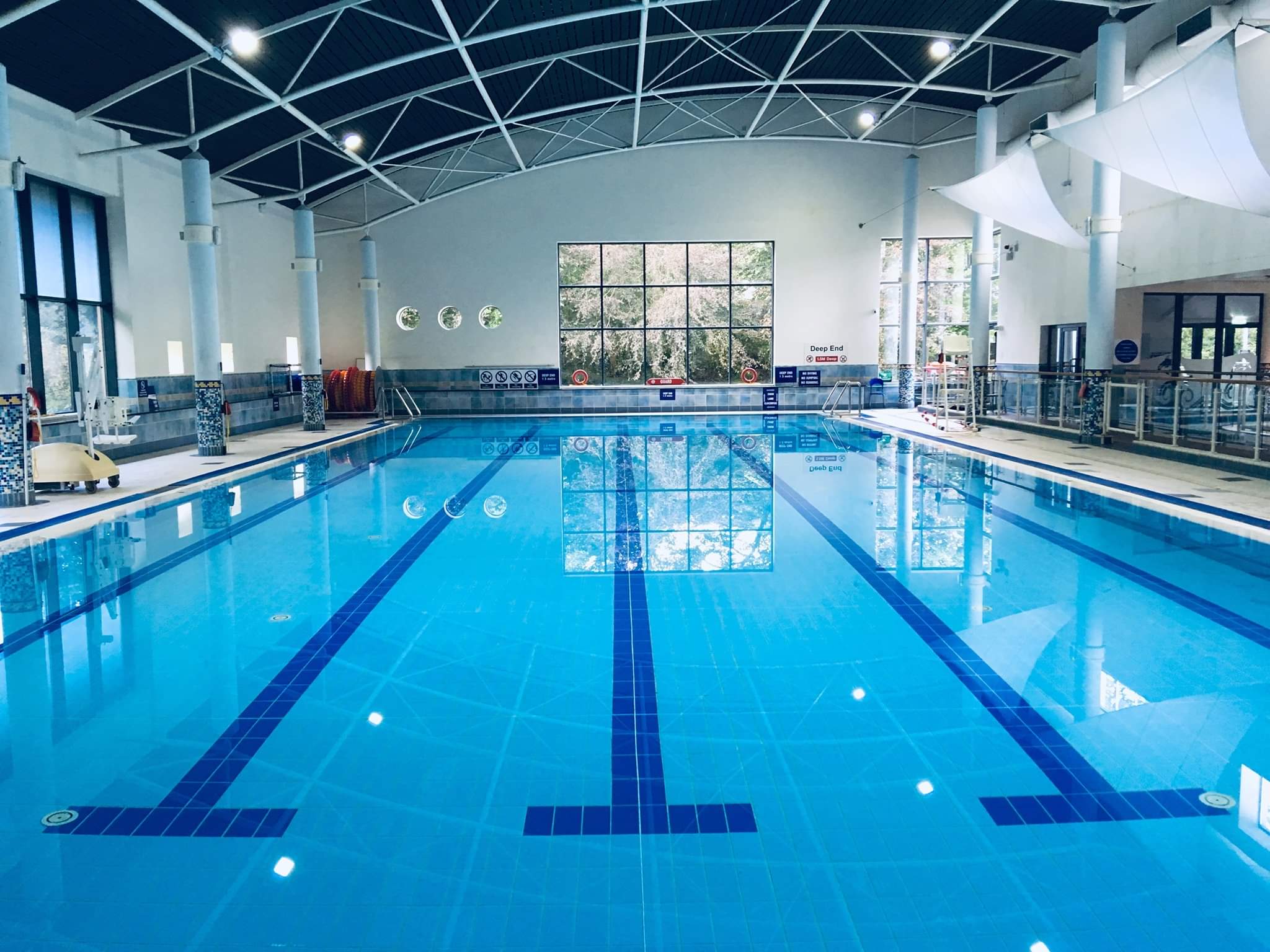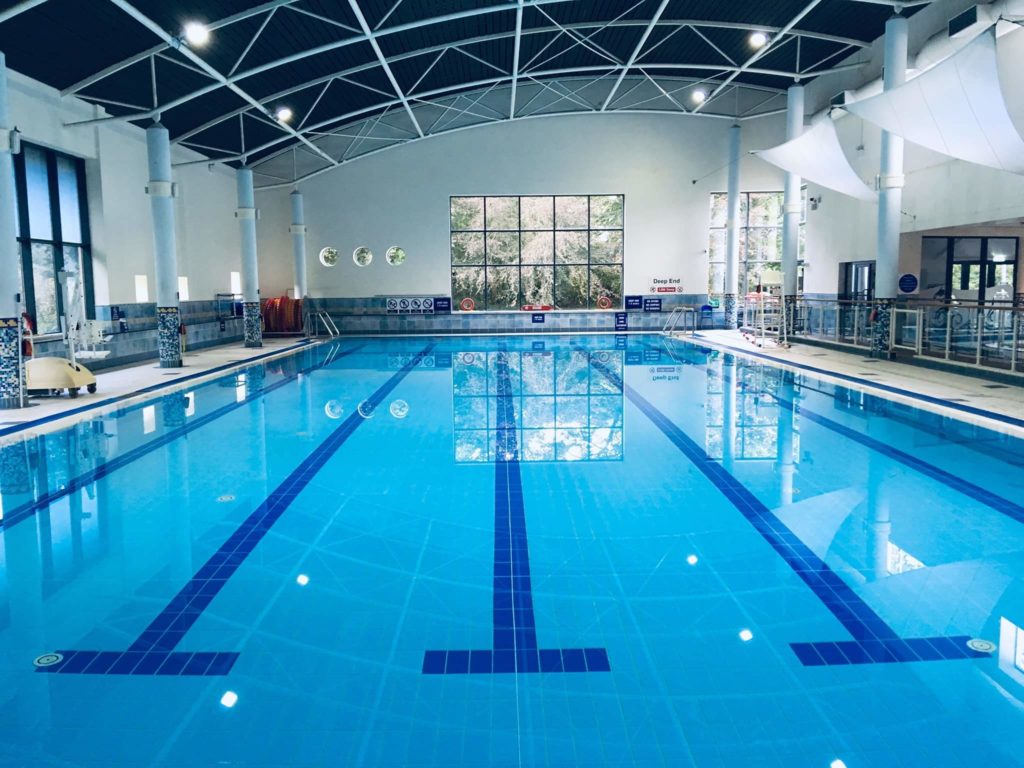 Why not go for an indoor swim if the weather is inclement? And while you're at it, treat yourself to some wellness? Maybe you have climbed Croagh Patrick and the limbs and muscles are in need of a good stretch.
Westport Leisure Park allows non-members to avail of the many facilites available such as: 25m indoor swimming pool, toddler pool, sauna, steamroom, plungepool and relaxation area.
Please note: Have a look at the timetable to know exactly what is open and at what time. There are designated times for when the sauna, pool etc. is open to the public.
Visit an Art Gallery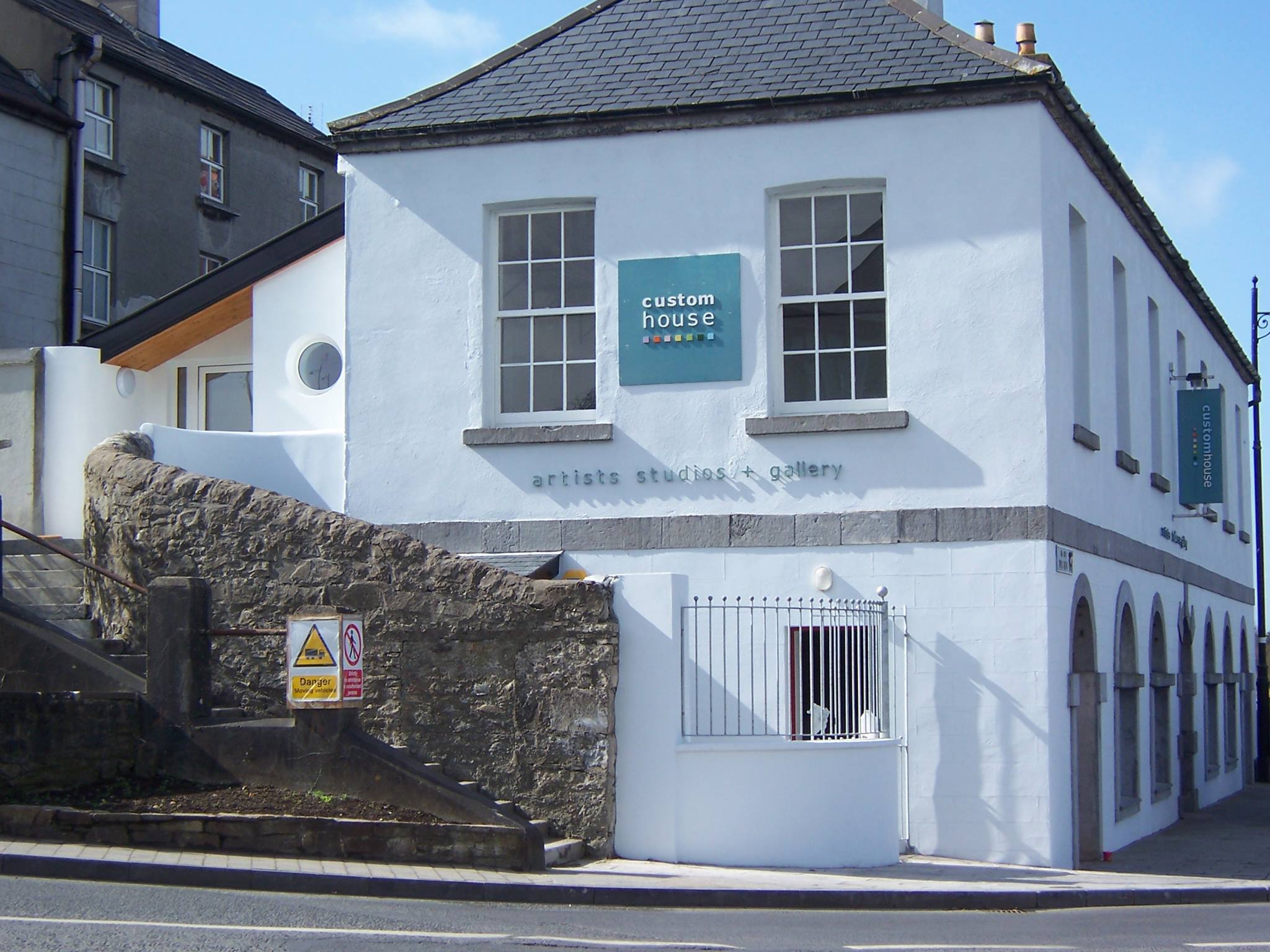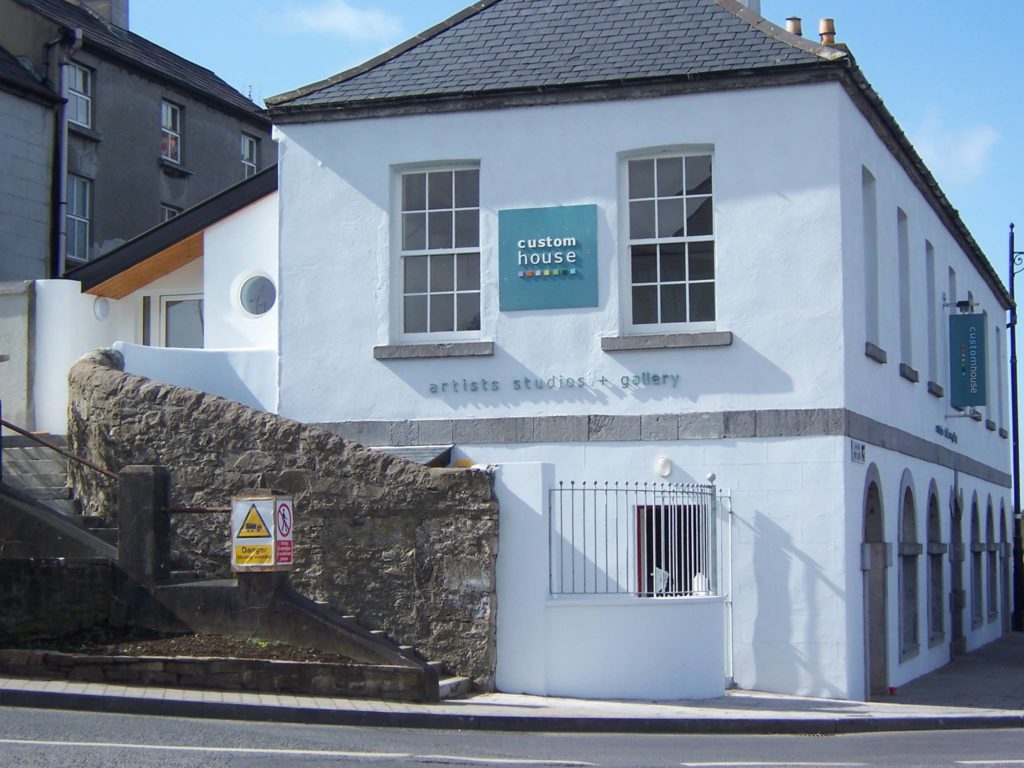 Why not pass a few hours strolling through the art galleries of Westport and get lost in some fine locally-crafted pieces on display? The most well-known galleries are:
The Quay Gallery-This specializes in hand crafts and offers many workshops such as jewelry and needle-felting. This is located down near the sea, along the Quays.
The Custom House Studios– Located in a beautiful building, this gallery displays a large variety of both photographs and paintings, also located on the Quays.
Sheelyn Browne Print Gallery– Sheelyn Browne is the 14th great-granddaughter of Grace O'Malley, the pirate Queen of Clew Bay. She specializes in relief cut printmaking, in the form of wood and linocut.
The Quayside Gallery– This gallery, also located along the Quays specializes in contemporary Irish art.
What's really wonderful is that these galleries are all located in close proximity to one another and is certainly a lovely and relaxing way to pass a dull, damp afternoon.
Go to the Pub!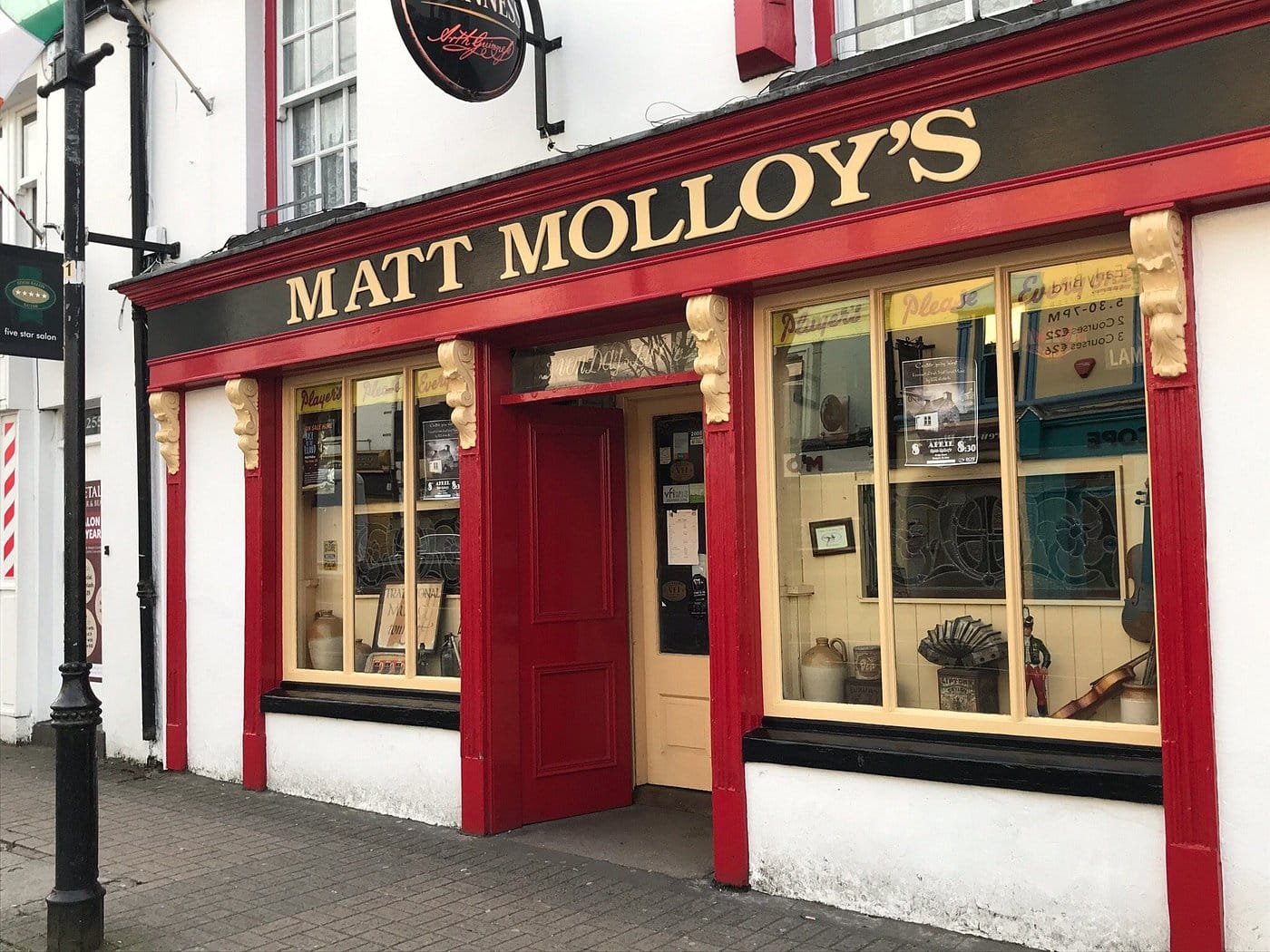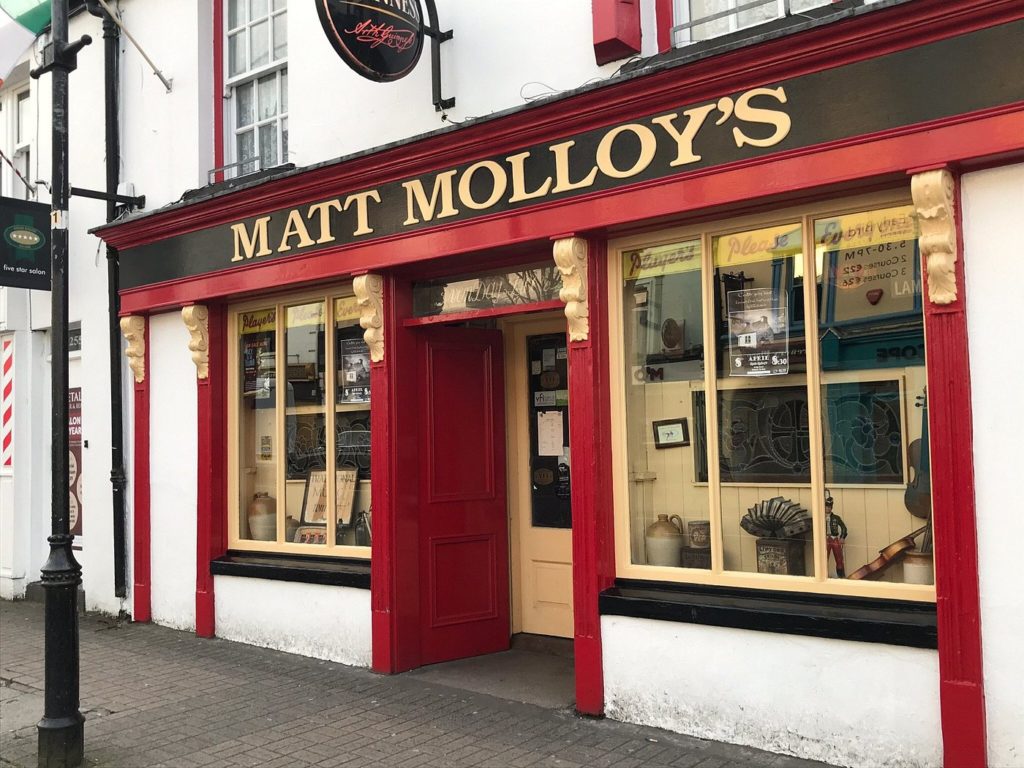 Why not relax in a pub for a while during the day? One does not have to drink alcohol! You can get a cup of tea or coffee and a scone to warm your bones.
Many pubs in Westport are nice and cozy and will provide you with a nice relaxing setting to wind down while on holidays. Sit by an open fire with the local newspaper, the Mayo News, and familiarise yourself with the most current and pressing topics of the local region.
The most popular pub 'Matt Mulloy's' has been known to put on live daytime music, generally on Saturdays in the summer season, so stick your ear in the door and maybe you'll be lucky enough to hear some wonderful Irish music without all the crowds that frequent this place every night.
Visit Mescan Brewery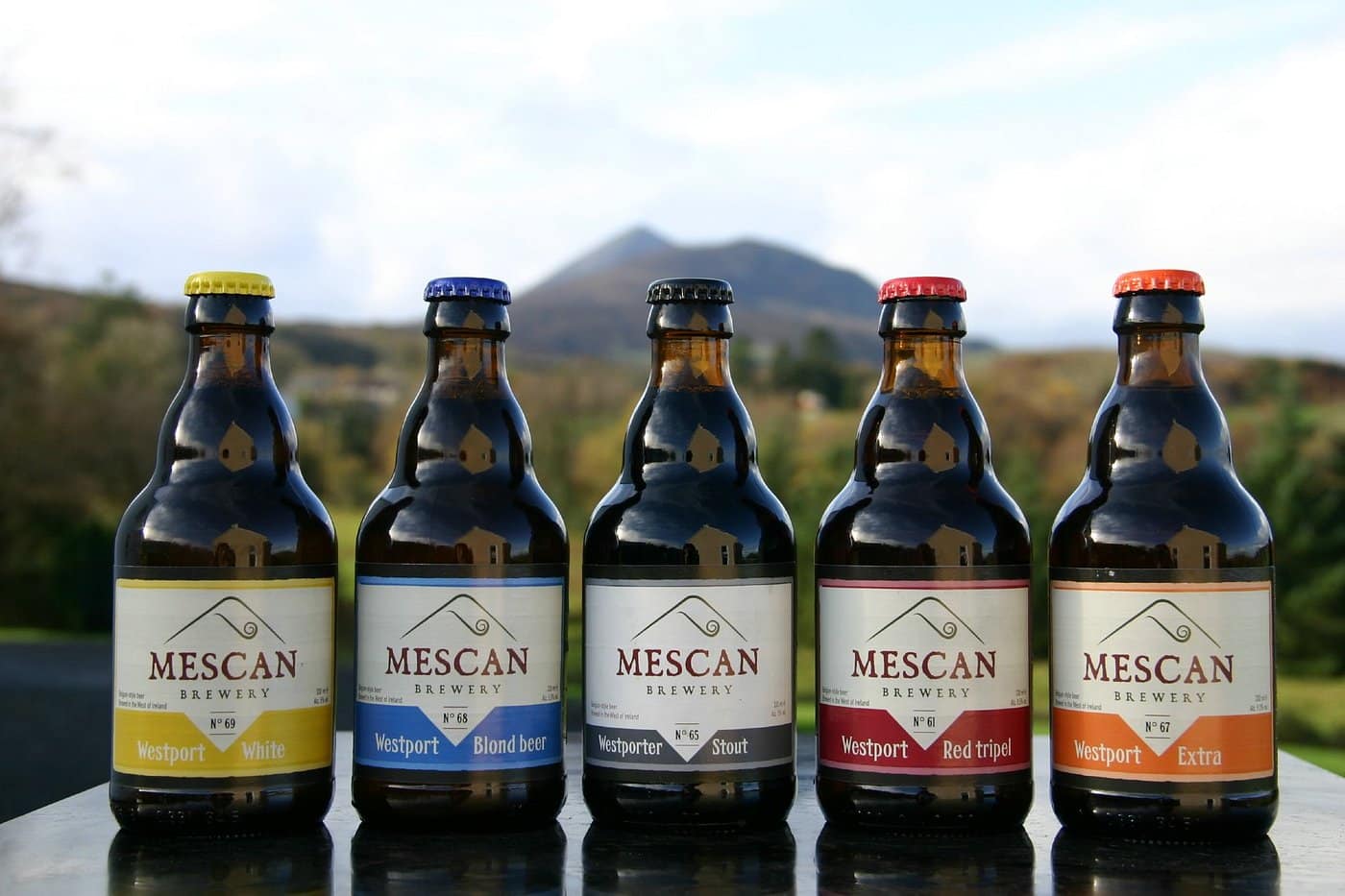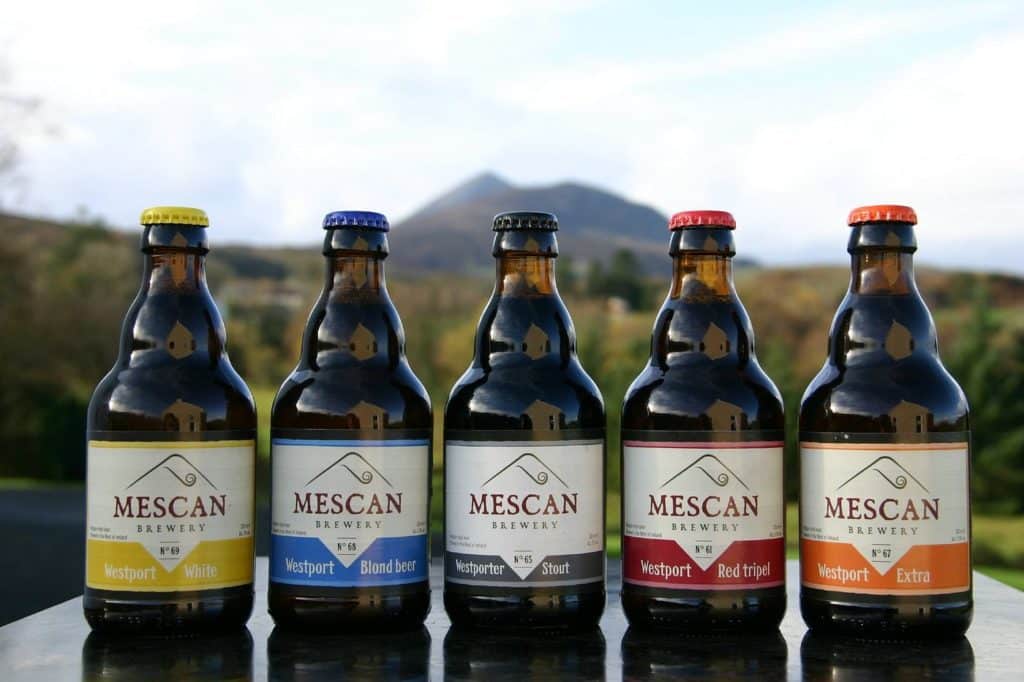 Although you'll need a car to visit this private brewery, it's well worth the trip. This company produces a wide variety of beers from blonds to ales and also offers tours of how they go about their daily grind.
Tours are most Fridays throughout the summer at 2.30pm and Saturdays at 12.30pm. Of course samples and snacks are provided! Give them a shout in advance to make sure you won't be disappointed.
Cool info: Mescan the monk was a good buddy of St. Patrick and his personal brewer! Click here for more info.
Go Shopping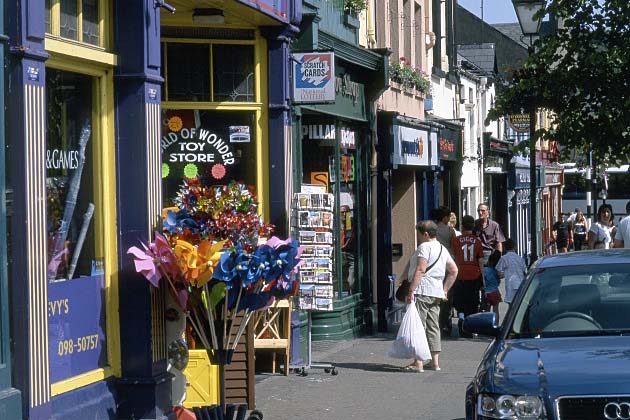 Westport is full of charming shops. Throw on the raincoat and dodge them Atlantic showers by peeking into the many shops which line both Bridge Street and Shop Street.
From high quality woollen shops such as Foxford Woollen Mills to the Irish institution that is Carraig Donn, you will be spoiled for choice when it comes to buying the ultimate high quality Irish gifts. There is also a good selection of specialized stores such as The Heeler fishing tackle shop and Portwest outdoor shop.
Don't be afraid to check out some of the smaller gift shops like Amber Gift Shop, where you may stumble across some unusual gifts you may not be able to find anywhere else on your travels.
Have a Long Lunch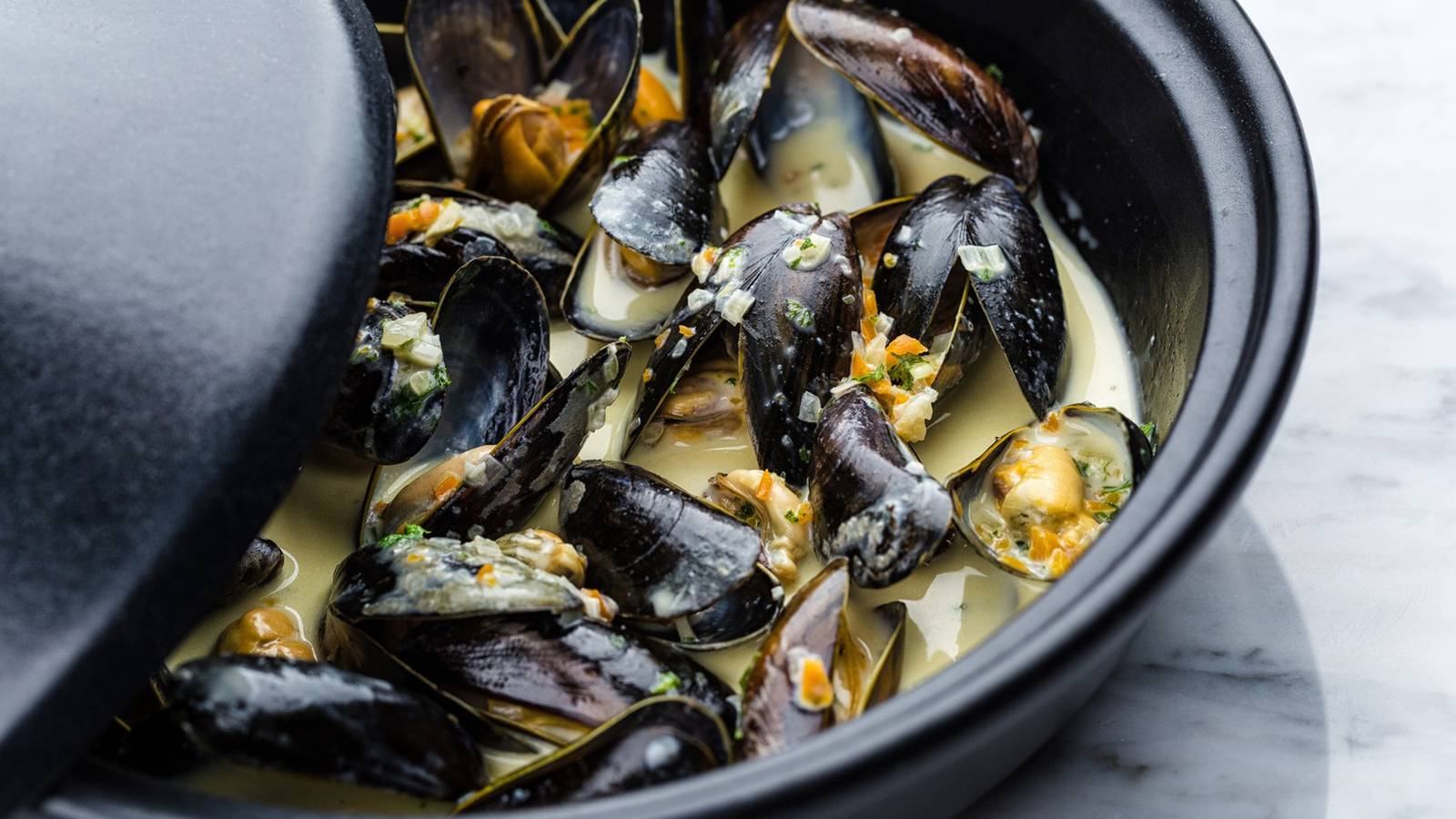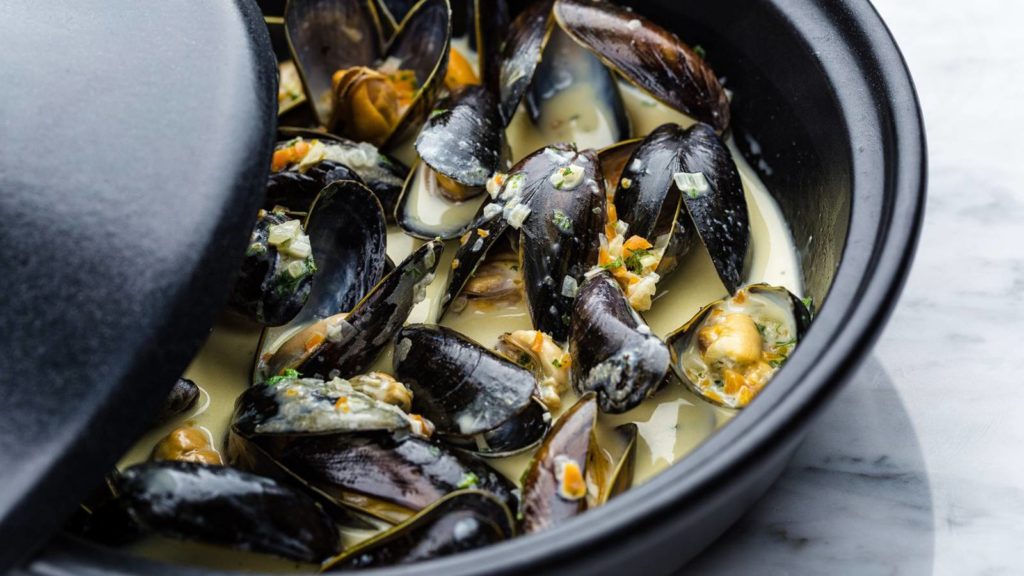 There are a huge number of restaurants in Westport, from local seafood restaurants to some quaint cafe-style eateries. Why not grab a lunch, followed by dessert and let the rain pass you by as you enjoy some wonderful local food or a specialized sandwich.
In fact there is such a selection of places to eat, it will be hard to choose! When you're finished, do a little shopping tour of the town and pop in for a coffee at This must be the place.
Relax in Hotel/Bed and Breakfast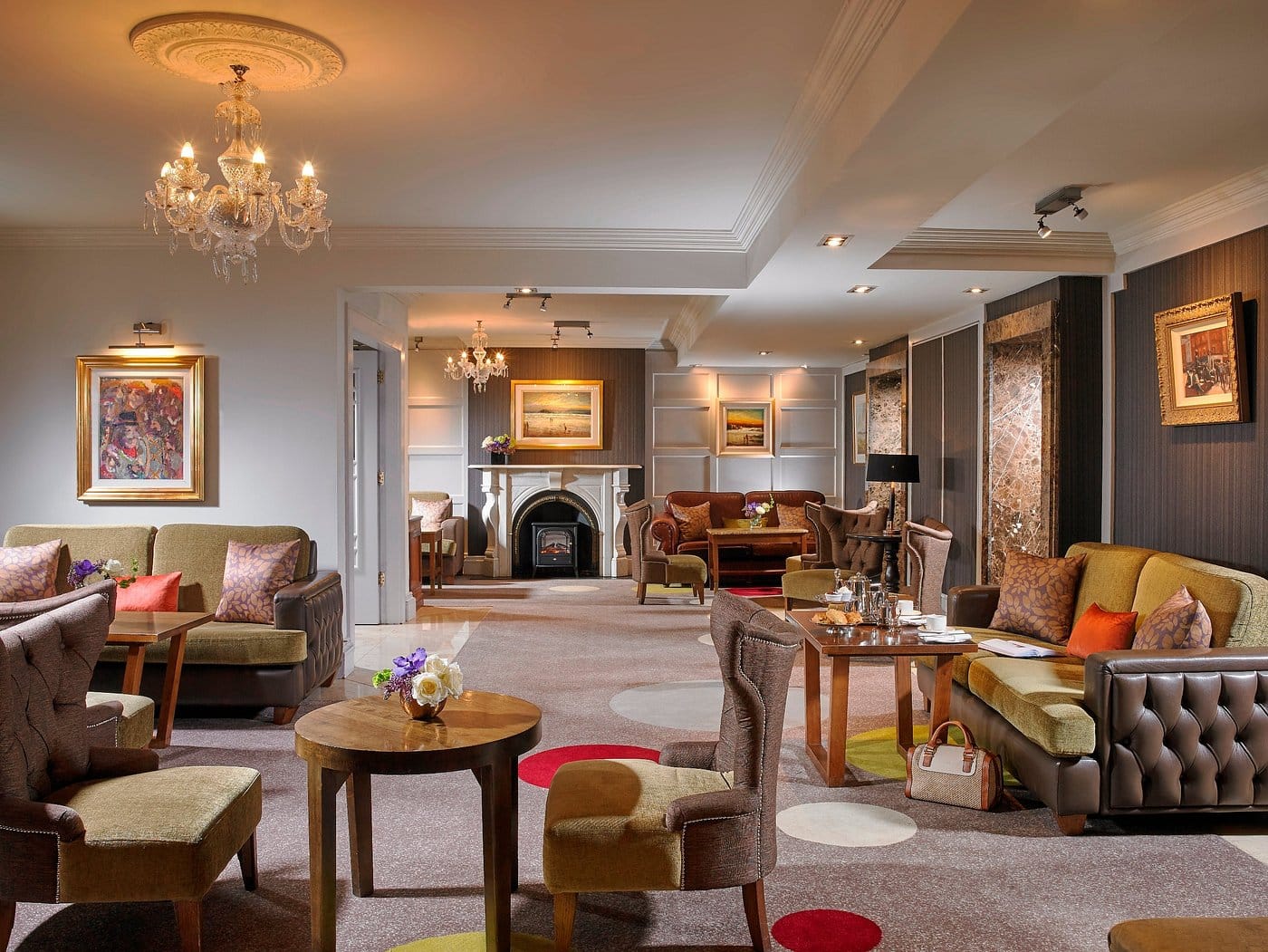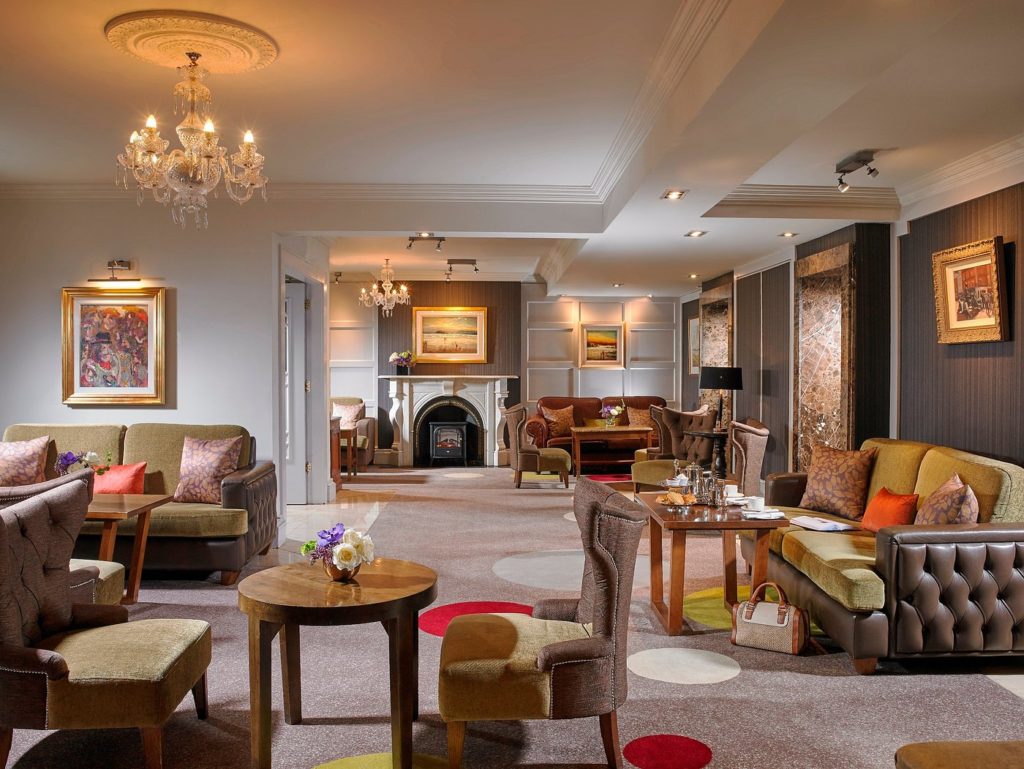 Maybe your accommodation is in one of the many wonderful hotels in Westport or maybe your bed and breakfast is especially cozy when it's raining outside.
Grab your Kindle or your favourite book and do what is vitally important on any holiday-relax! Maybe you have had an eventful couple of days exploring Clew Bay and Croagh Patrick, so the bad weather is the perfect opportunity to just sit back and rejuvinate.
Grab a book about the local area in one of the book shops in Westport (for example McLoughlins) and get to know the fascinating history of the locality.
Road Trip!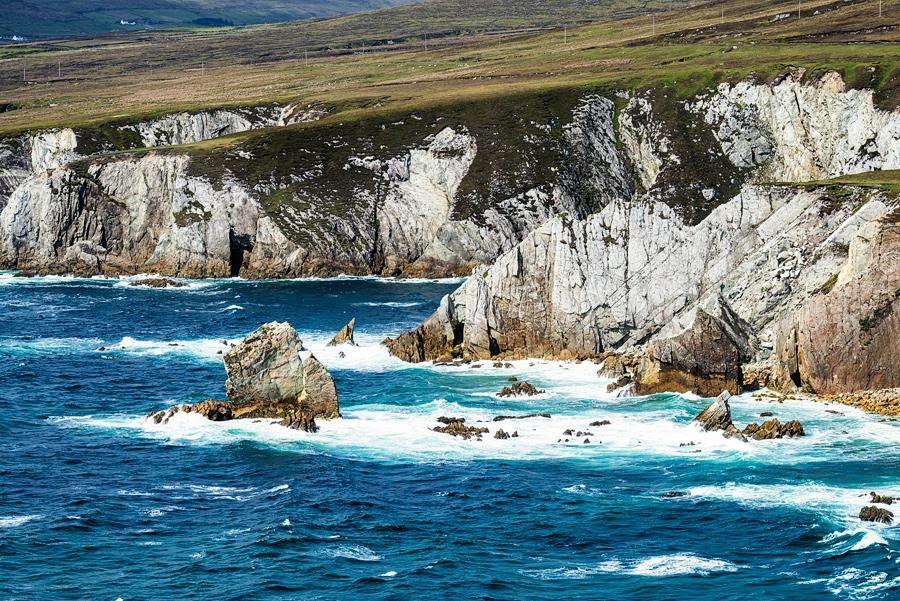 What if the weather is particularly wild? I guess the natural instinct would be to keep the head down and not dare go outside…You could do that. Or you could witness the Wild Atlantic Way in all its glory. From Westport you can drive along the southern side of Clew Bay and this road practically hugs the coastline all the way to Louisburgh.
Put on your favourite Irish music in the car and embrace the energy and power of the Atlantic Ocean with all its raw and mighty energy. You may marvel at the sheer power of the waves as they crash against the coast again and again and wonder how the rock can withstand such a beating!
A particular location to witness Mother Nature in all her wild splendour is approximately an hour's drive from Westport, namely the Atlantic Drive on Achill Island. On a wild and windy day the forces of nature at play here will completely blow your mind.
After crossing over Achill Island and passing though Achill Sound, you will take a left for the Atlantic Drive. Things are quite calm and unassuming until you pass Grace O'Malley's castle and come to Cloughmore.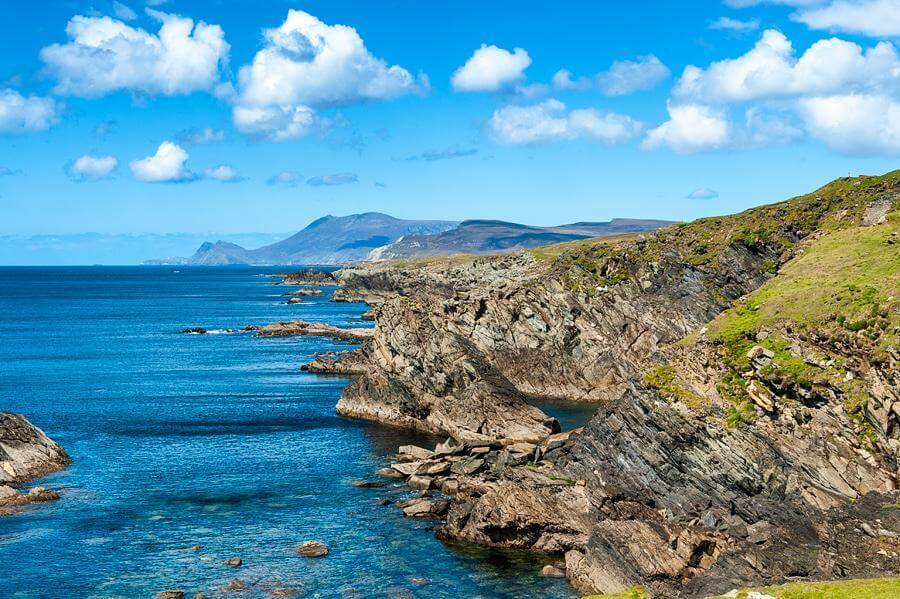 From this stretch along the Atlantic Ocean to the lookout point as Ashleam Bay, you will witness some spectacular coastal scenery, where the ocean has literally taken chunks out of the coast for millions of years.
This is especially spectacular during a particularly wet and wild day. The almost thunder-like sounds whirling up from the cliff-faces is something you won't forget in a hurry.
Word of Advice: Just make sure it is not too wild as the visibility could be poor and the roads are windy and narrow!
Visit The National Museum of Ireland – Country Life, Turlough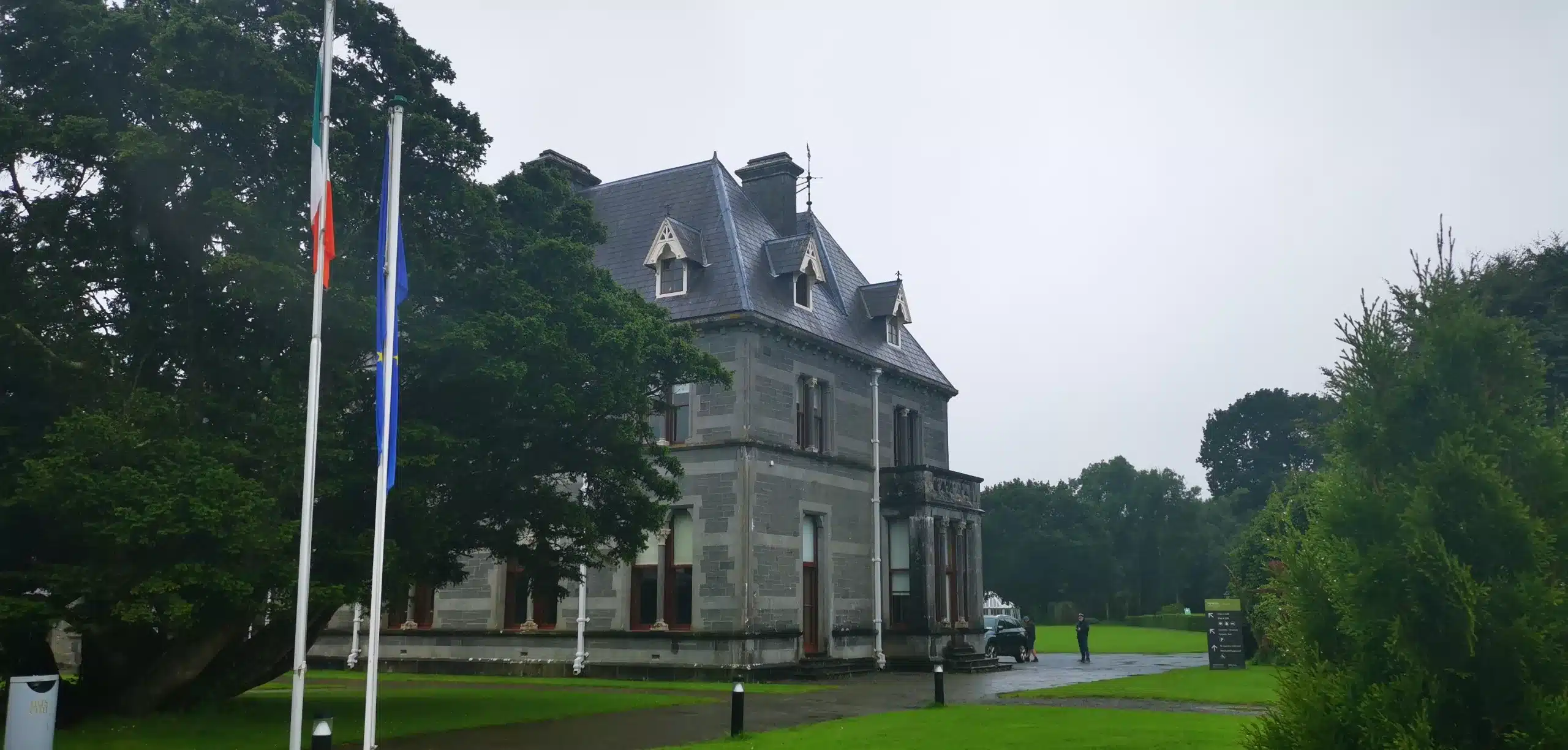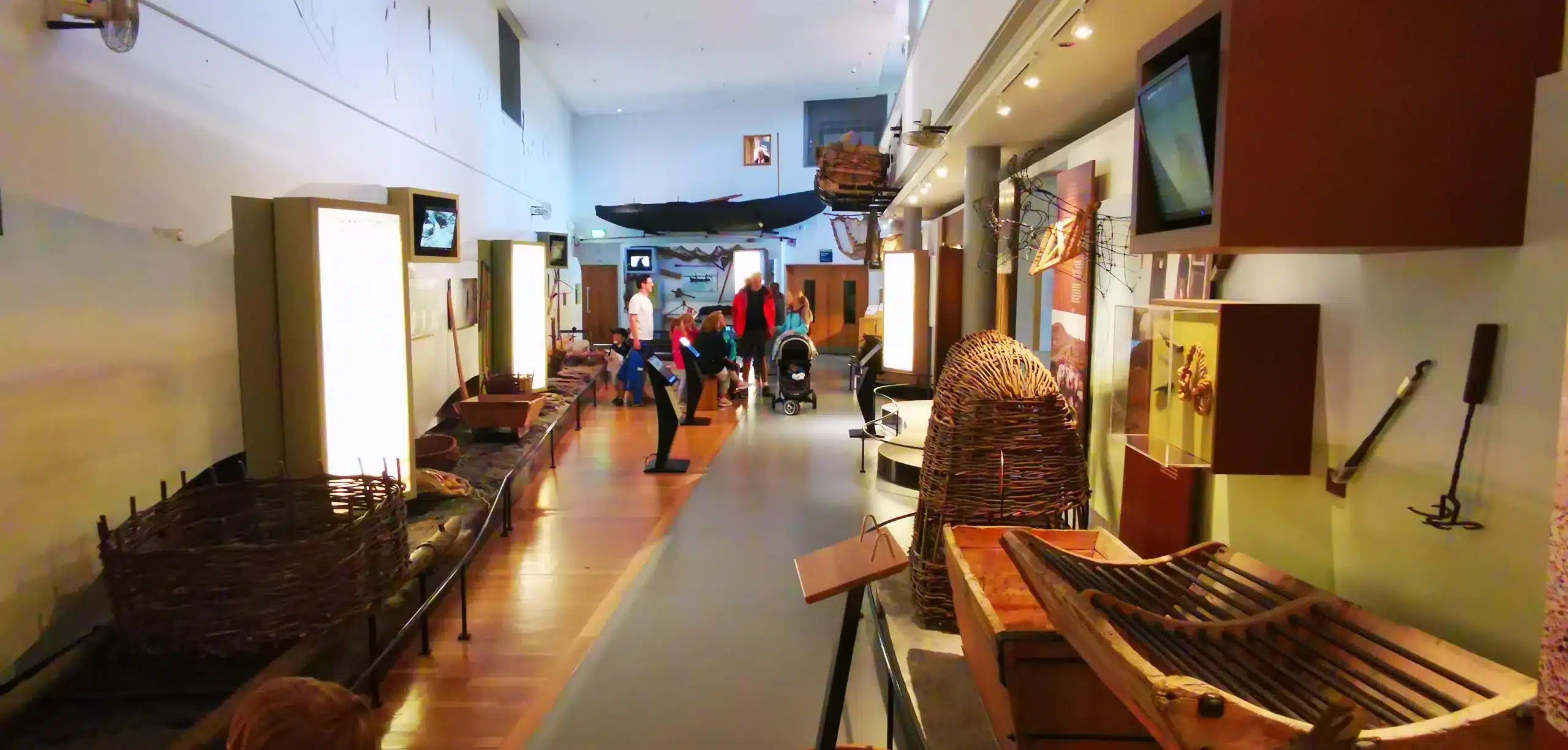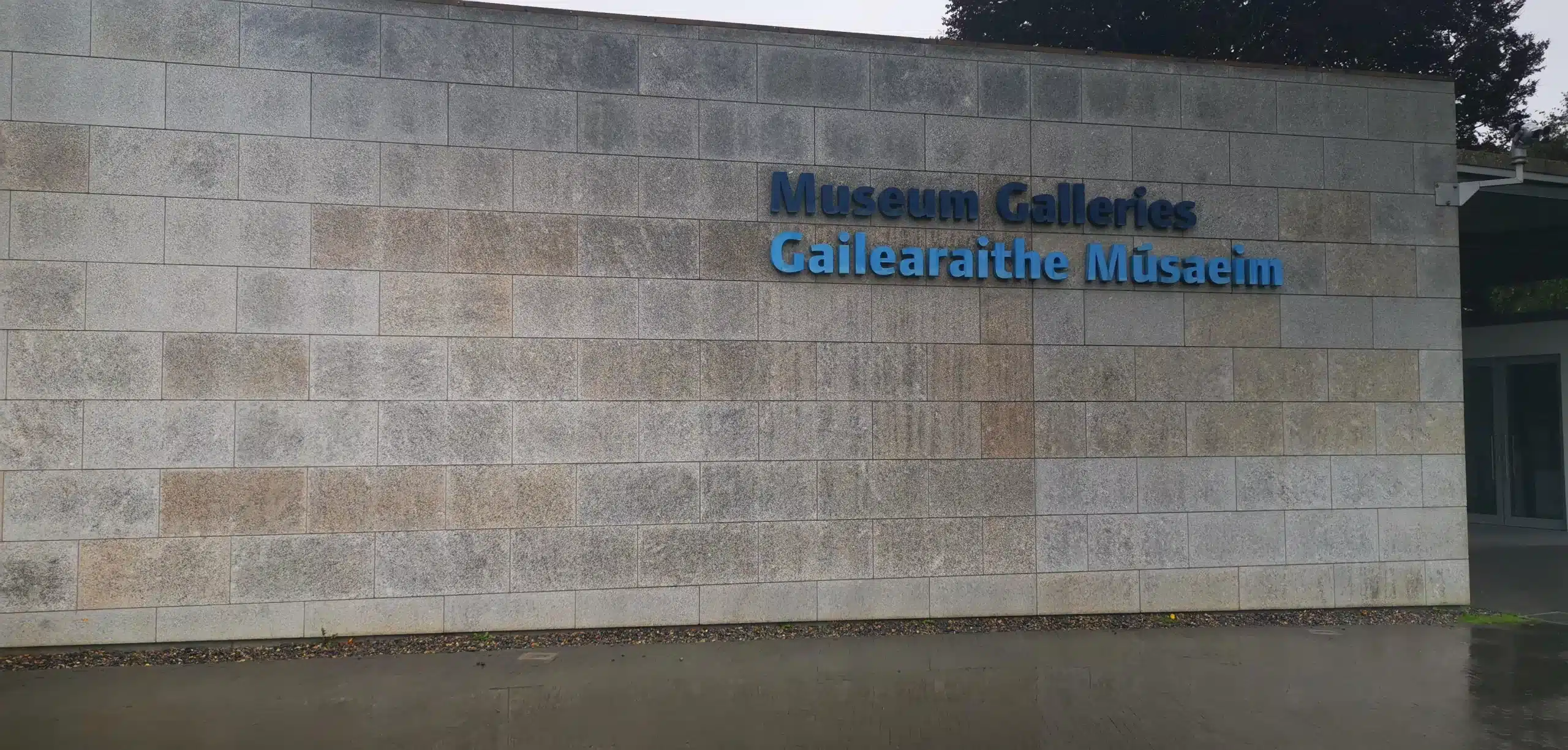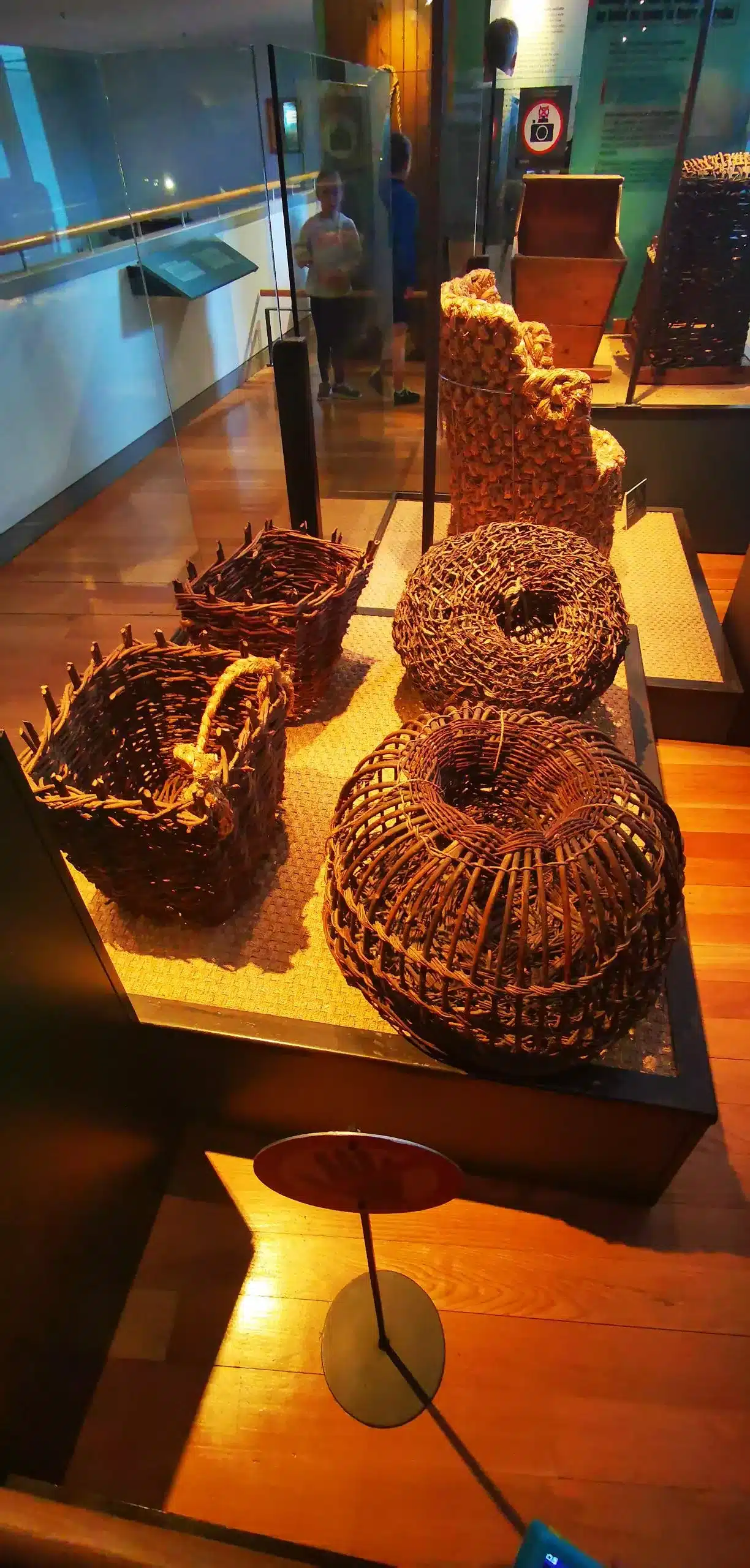 images: sweetisleofmine.com
Although this is not located in Westport, it is only a 20 minute drive from the town. We visited recently due to July 2023 being one of the wettest Julys on record!
It certainly relieved the symptoms of cabin fever that any parent is well aware of during a spell of bad weather in the summer holidays in Ireland!
The museum is located in Turlough, just outside Castlebar and the new bypass road has made it very accessible to Westport. Located on the beautiful grounds of Turlough House, this museum showcases life in rural Ireland from the Great Famine up to the 1950s.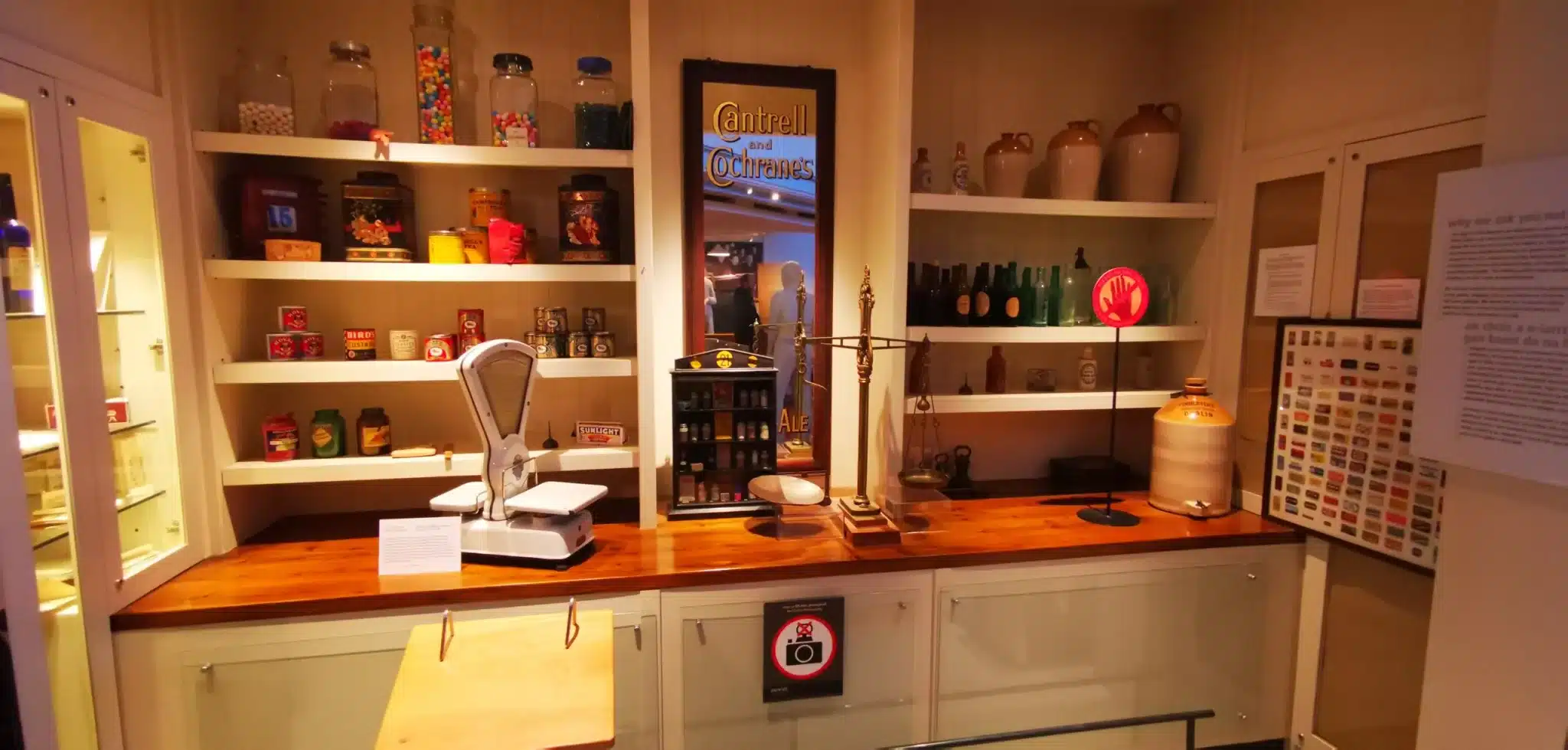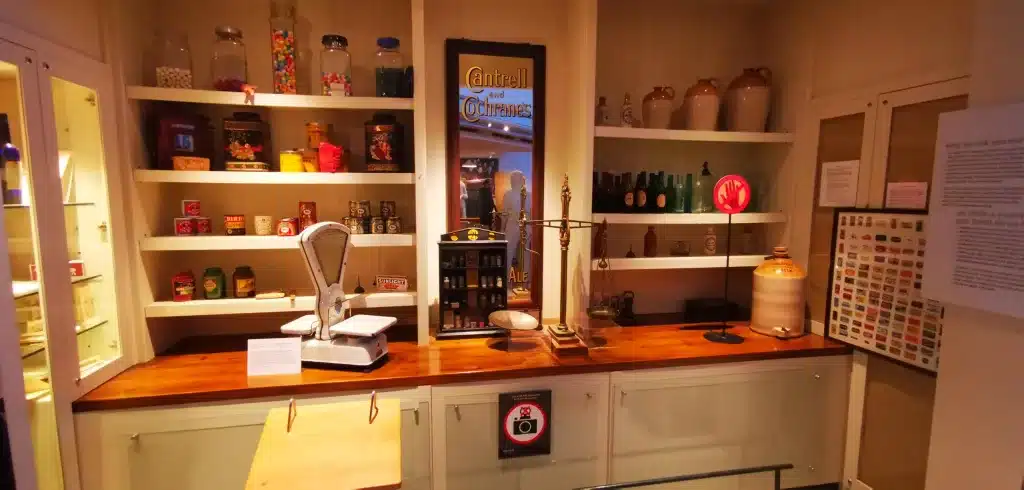 The museum (as with all national museums in Ireland) is free to enter and is a wonderful insight into the (hard) life and times of Ireland over the last 150 years or so.
The museum is located in a modern building and the exhibitions are spread over 4 floors. The highlight for the kids was the unusually realistic-looking Jack O 'Lantern and the various Halloween masks, along with the exhibition of old bicycles.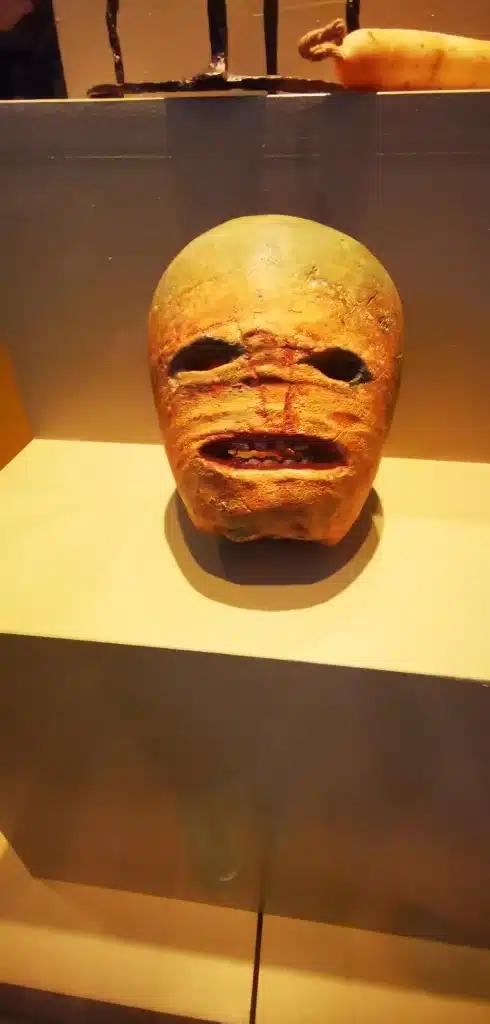 You'll also find a large currach (Irish fishing boat) on display, as well as handcrafted harvest knots, wickerwork, spinning wheels, clothing, artefacts, recreated living rooms and kitchens and tons more to pass an hour or 2.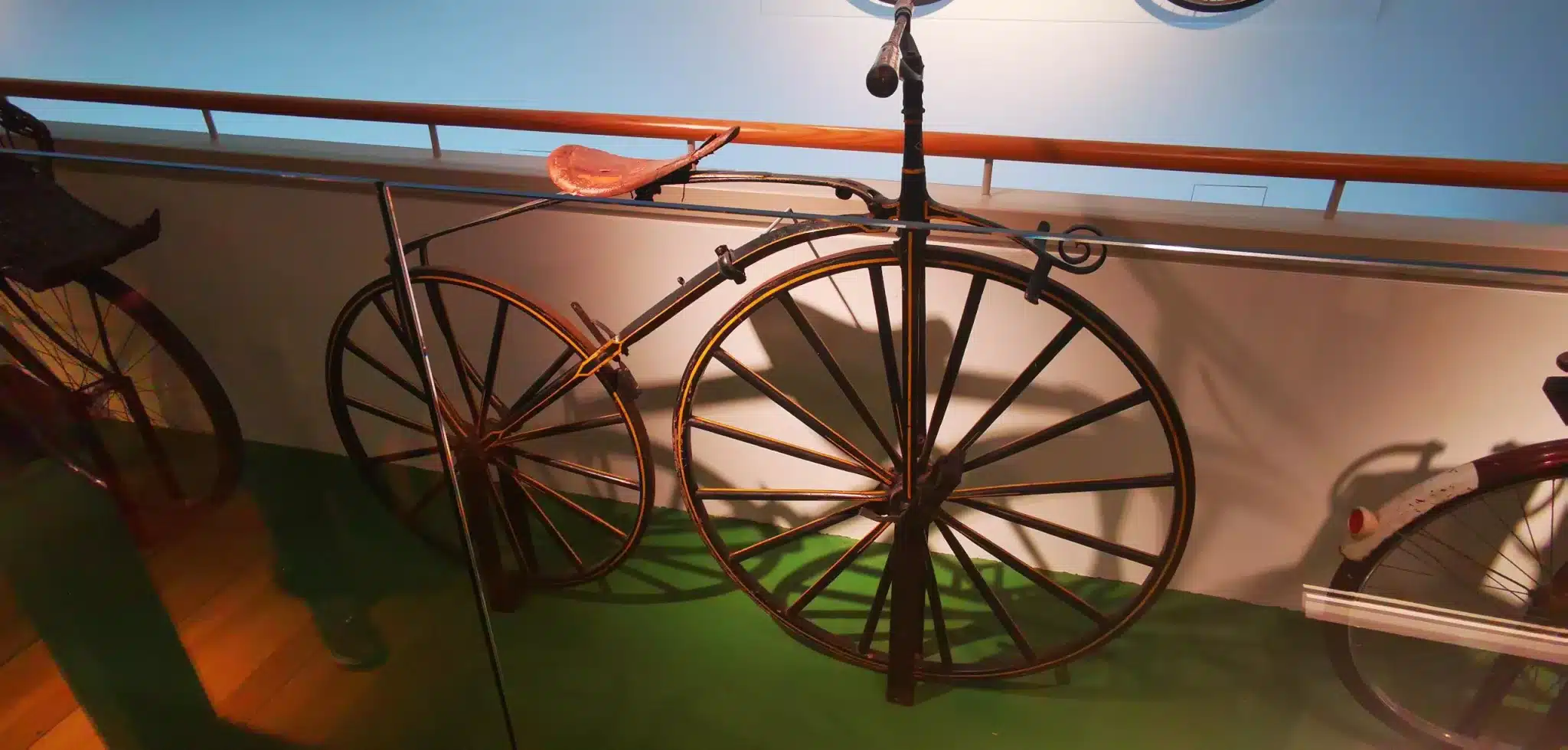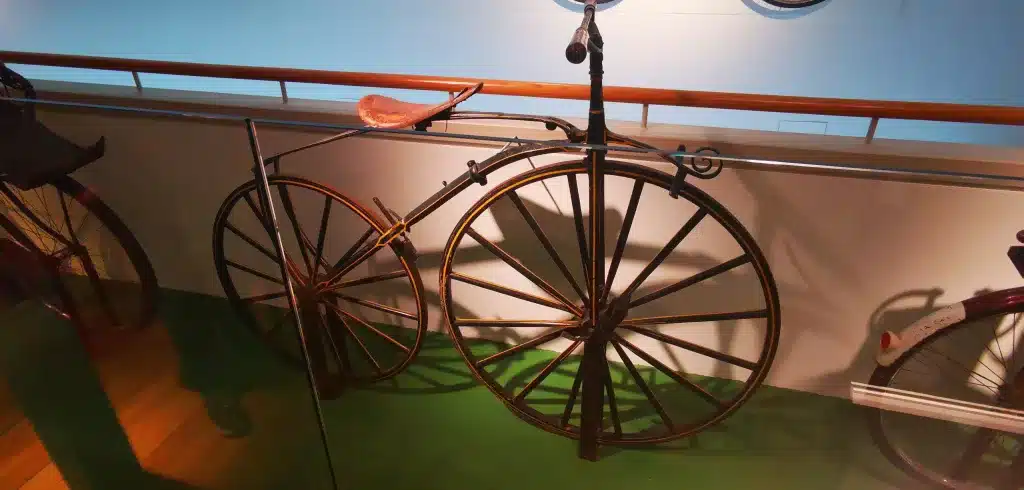 There's a coffee shop on site as well, which tends to get busy during lunch hours. A rainy day activity we highly recommend for young and old.
Go to the Cinema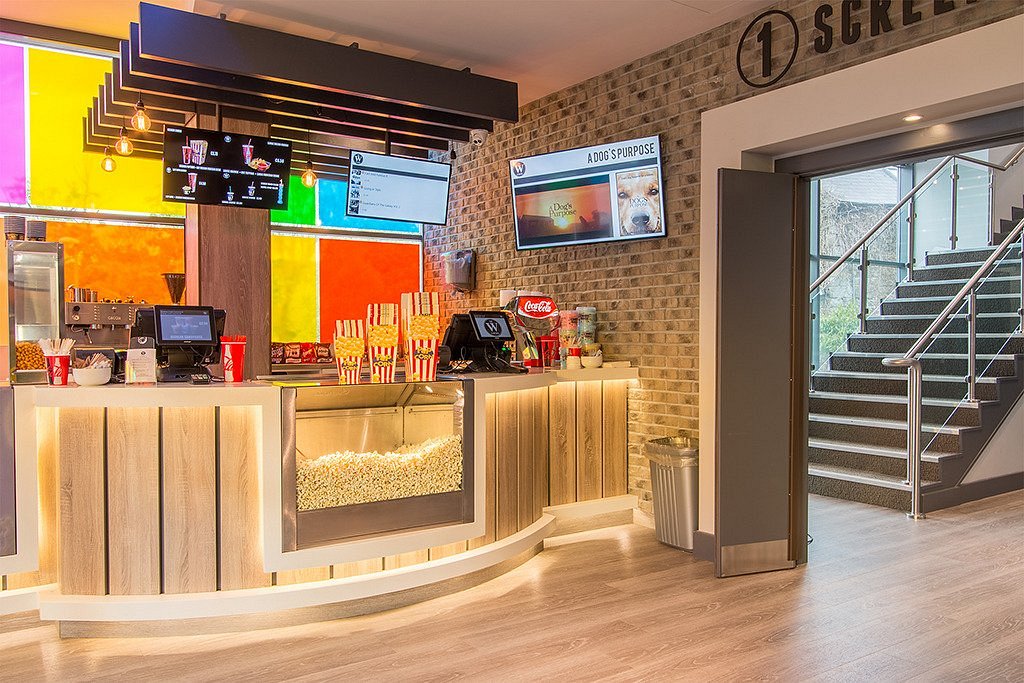 Maybe there is a movie out that the kids have been pestering you about going to watch. Maybe you love the movies and have not been to the cinema for a while. The W Cinema in Westport shows all the latest movies practically all day long and is located just behind the Leisure Centre.
Why not combine the two activities on a rainy day? The cinema is quite new and is a comfy place to just relax for a few hours.
Visit the Wild West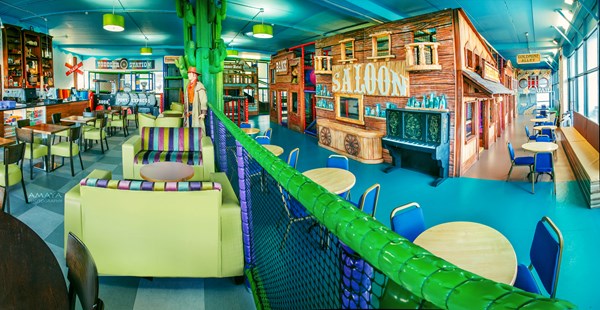 Are the kids driving you crazy? Do they need to get rid of some of that seemingly endless energy? If so, pay a visit to the Wild West indoor play area. There's a toddlers' play area, a huge activity frame area in the theme of the Wild West, plenty of play rooms, a cafe and a sensory room.
The sensory room offers something a little different, allowing kids to explore the world through sensory play. There is no need to book but please note that during the school year, it is open only from Thursday to Sunday and during the school holidays every day, from 10-6.
Ealu Escape Rooms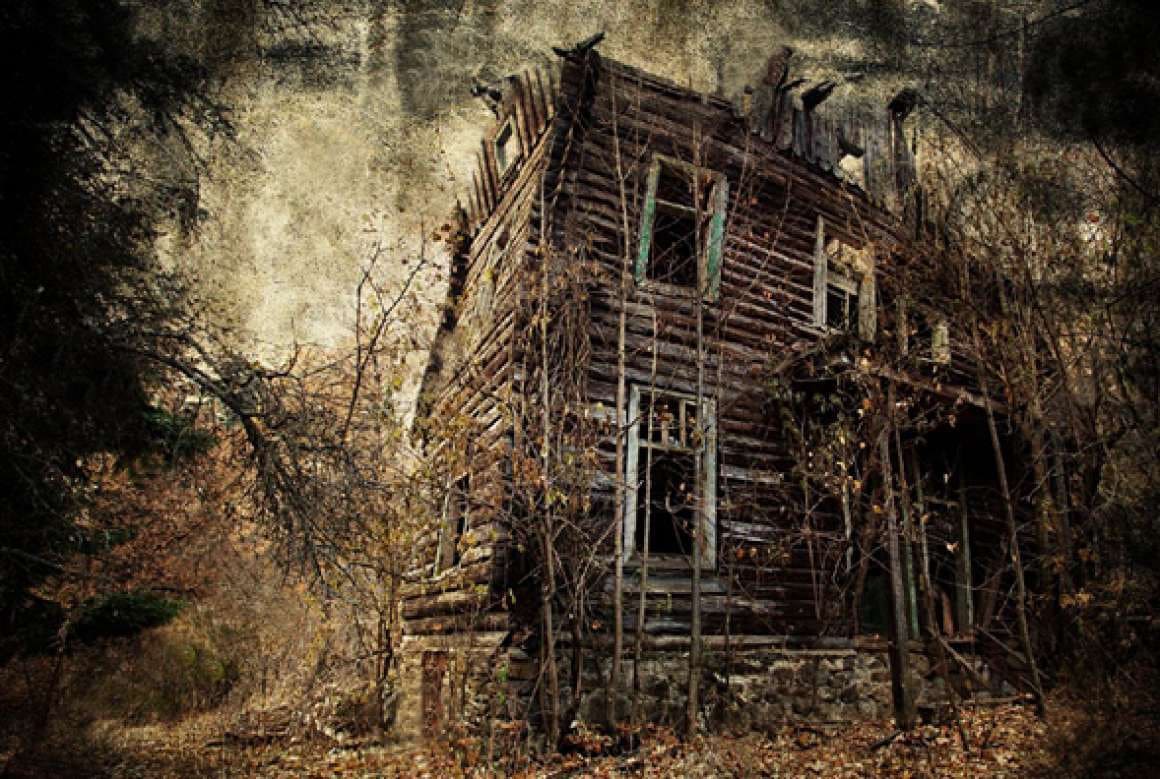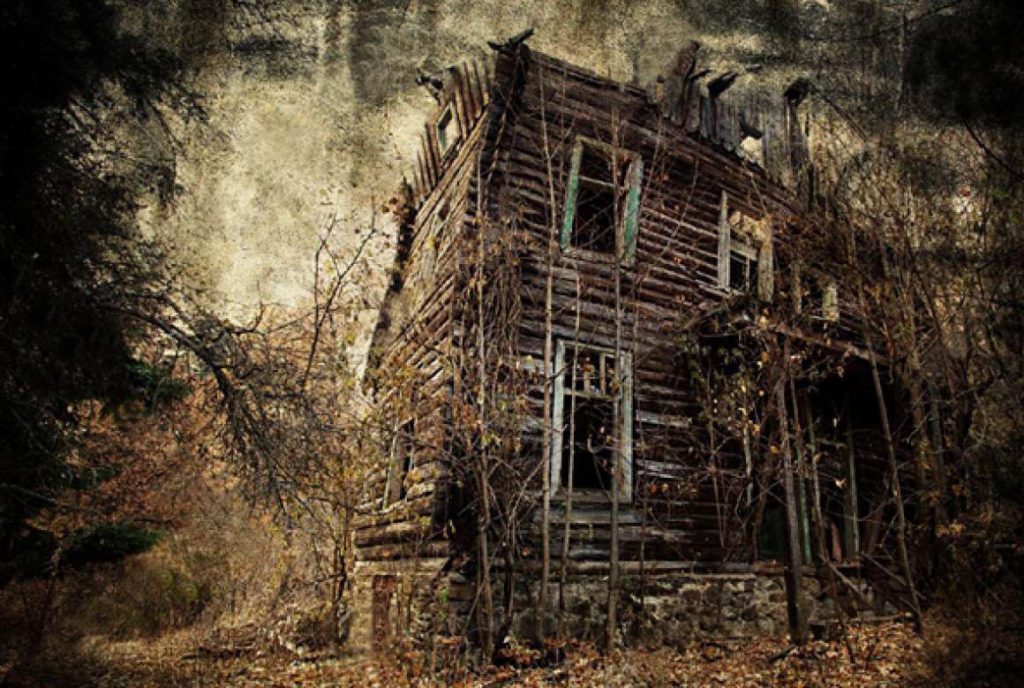 Located slightly outside Westport in the Westport Industrial Estate, this escape room may be a hit for some of the older kids. Those under 17 must be accompanied by an adult. Two indoor rooms are offered and also an outdoor escape hunt.
Basically you will be locked into a room and you have to find your way out within 60 minutes. Can you do it? You will be presented with a series of codes and puzzles that will allow you to unlock the door. It's great fun for both young and old and an exciting way to pass the time on a wet, dreary day. Click for more details.
Adventure Time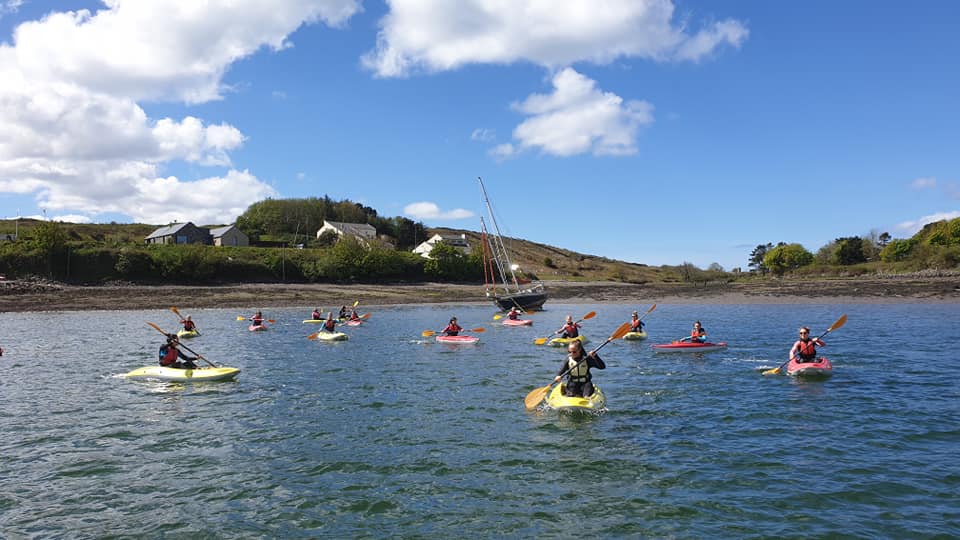 Westport is synonymous with adventure. It's close proximity to the sea means there are ample opportunities for going wild. I guess one might say that it's completely daft to carry out water adventures when it's raining. Well, you're going to get wet anyway! A huge variety of activities are on offer from sea kayaking to paddleboarding and everything in between.
You will have to make your way to Rosmoney Pier, where you will then be brought by boat to one of the phenomenal glacial islands of Clew Bay. Other facilities available are seaweed baths and a hot tub to revitalise after your adventures in Clew Bay.
In all honesty this adventure centre would be ideal for one of those days where the weather is uncertain and not too windy. Rates start at €60 for adults, excluding seaweed baths and the likes, and those under 16 pay €50. Definitely recommended for those of you after that adrenaline rush and need to be actively involved in the water. Check out here for more details.
Put on the Rainjacket
If all above rainy day activities have been explored (well done!) then grab that trustee rainjacket and a good pair of waterproof boots and venture outdoors! There are some lovely walks around Westport and I would highly recommend the walks around Westport House.
The grounds can be accessed not only from the Quays but also from the car park at Hotel Westport. There are numerous trails which take you through the wonderful old woods, and most of these are buggy-friendly.
Listen to the sounds of nature accompanying the pitter-patter of Irish raindrops and just embrace Irish weather for what it is. This area provides some good shelter from the more exposed areas along the Quays and a good walk in the rain will do the world of good!
Where can you stay in Westport?
We have put together a comprehensive list of the best hotels to stay in Westport, from budget to luxury. Click here for details.
Conclusion
So there you have it. Although Westport is known for its outdoor activities, it's also a great place to just relax and take it easy, especially if the weather is on the damp side, but as soon as the rain stops, get out and about and explore the wonderful scenery and activities in the local area!
If you would like to leave a comment or let me know how you got on on your trip to Westport, please feel free to do so!