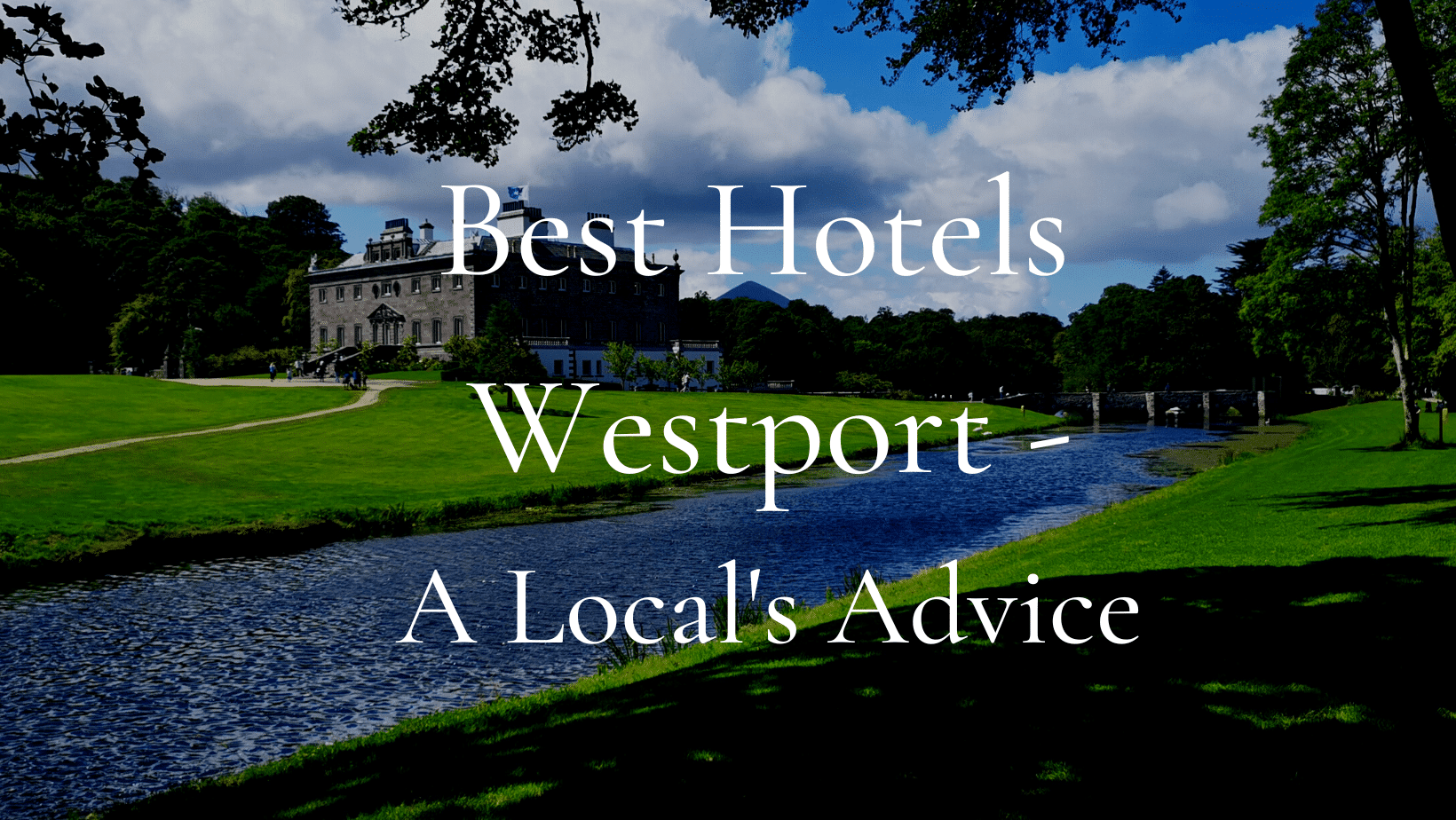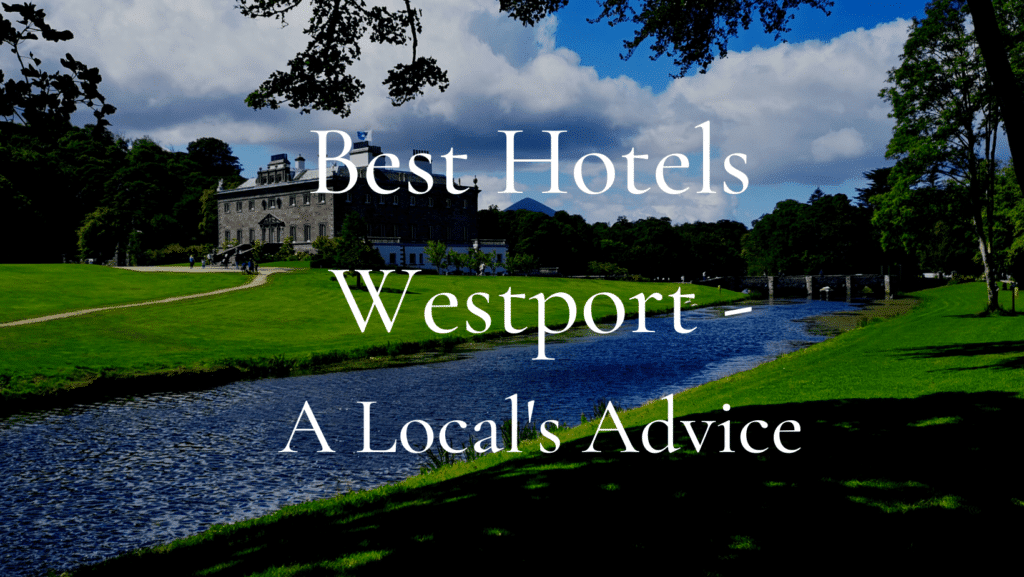 Westport, in the county of Mayo, is a wonderfully picturesque town located along the shores of Clew Bay. It is a destination which will satisfy the needs of everyone, from adventurous types to stag parties.
If you're looking for a local's guide to the best hotels in Westport, we have you covered. Here we will have a look at OUR 12 best hotels in Westport, County Mayo, from budget to luxury (in no particular order)
Our Favourite Hotels in Westport
These 12 hotels have been hand-picked by us and the reviews you will read are based on first hand experience of having stayed in them.
For example, the Castlecourt, Plaza, Atlantic Coast and Mariner we have stayed in multiple times over the years.
Note: I work hard putting these free guides together for you. If you click on a link, I may get paid a small commission, at no extra cost to you! Thanks a million for helping offset the monthly costs of running this site.
After our detailed descriptions, we will whittle down our list to the best within each price category. Let's get into it!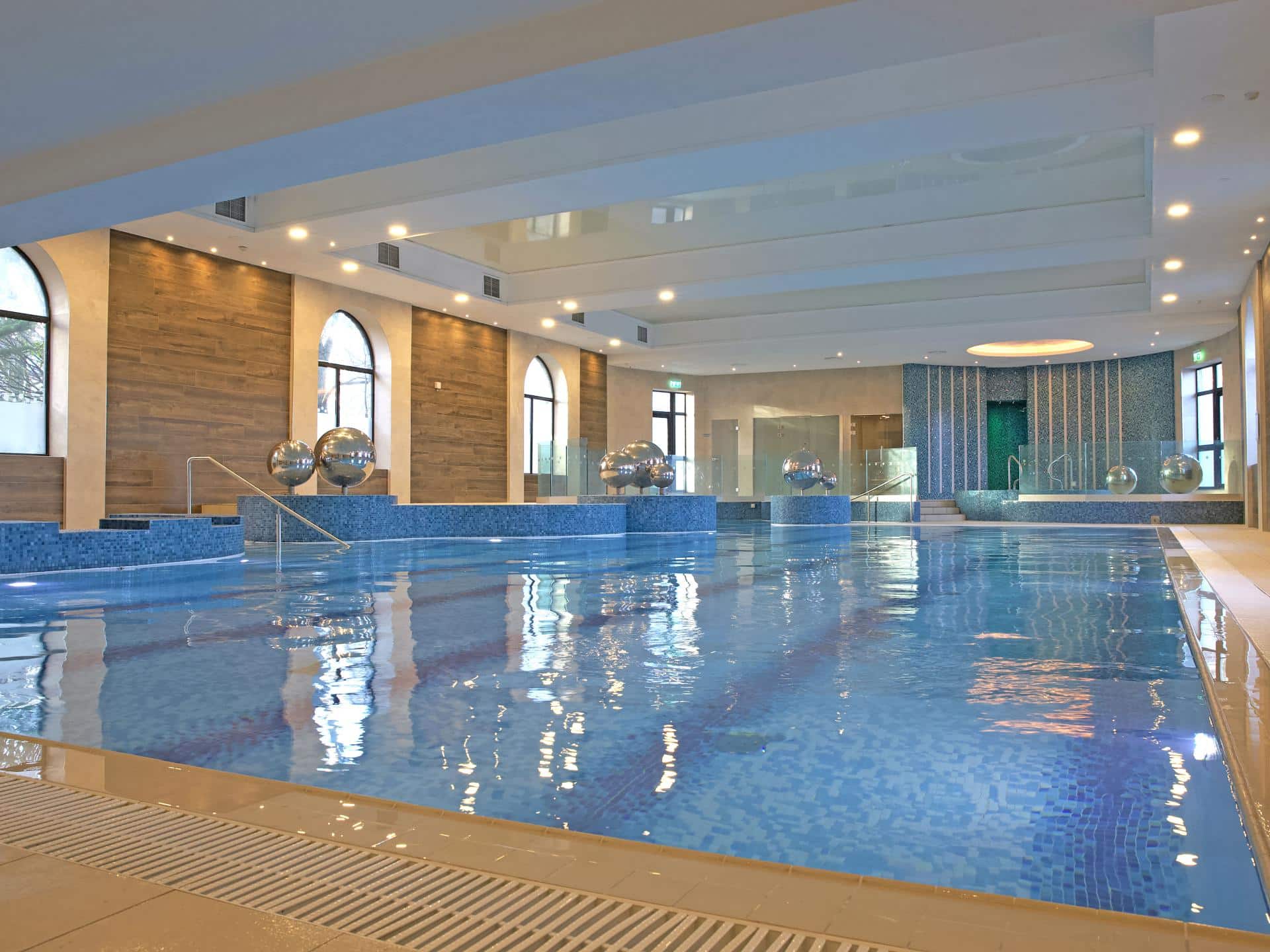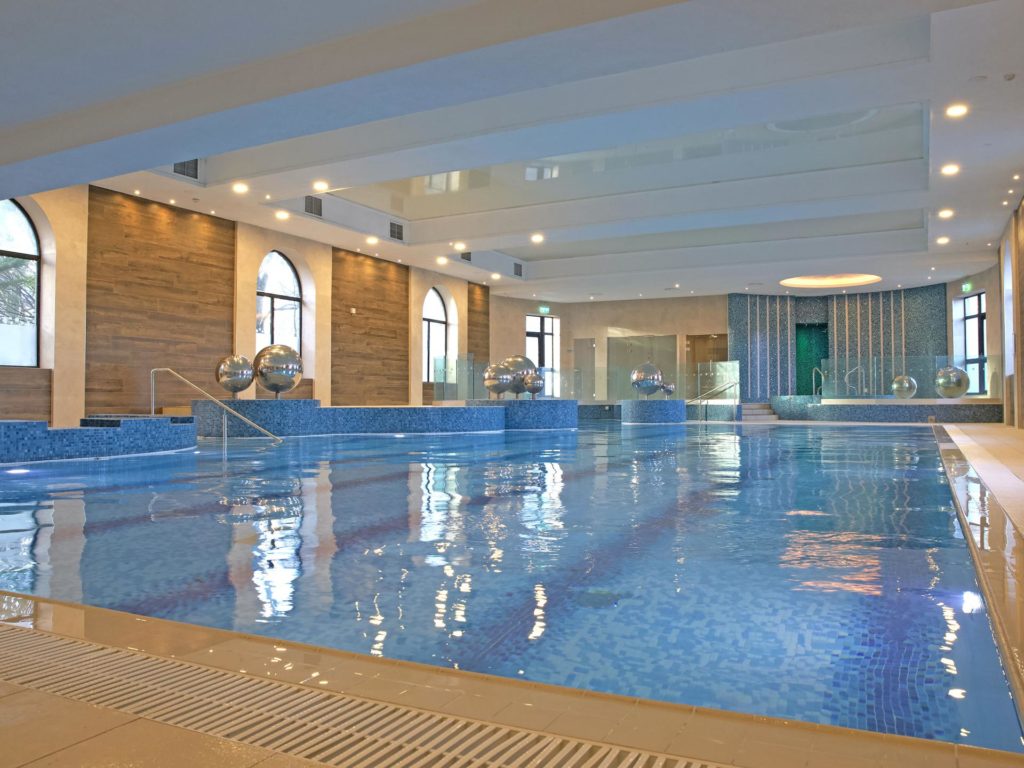 Loacted next to its sister hotel, the Castlecourt, this perfectly located, modern hotel provides a brilliant blend of modern décor and fantastic facilities.
The 'Covey's Gastrobar' serves up some delicious meals in a New York style setting, while the 20 metre pool along with kids pool will keep everyone happy on a damp day.
So why not book mid-week in November when the weather can be dreary and miserable? Some great rates are on offer. Check them out here, along with some more photos.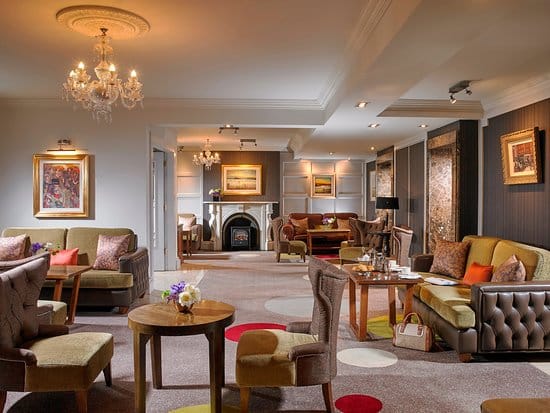 Located right next door to the Plaza, the Castlecourt shares the same leisure facilities as its neighbour, often at a reduced rate. This is certainly one of the best known hotels in Westport.
For anyone having grown up in Mayo, the Castlecourt will have been visited numerous times over the years for family weddings, birthdays, shows and much more!
Almost an institution now, this hotel continues to provide its guests with high quality, comfortable accommodation, along with great food and friendly, helpful staff.
Having stayed in the hotel many times with my tours down through the years, it has always been a very pleasant experience.
The bar gets quite lively when live music is being played or if you need to just relax after a day on Croagh Patrick with a quiet pint, the foyer has some very comfortable seating in a relaxing setting. Have a look here for rates and some more photos.
The Mariner – Best for affordability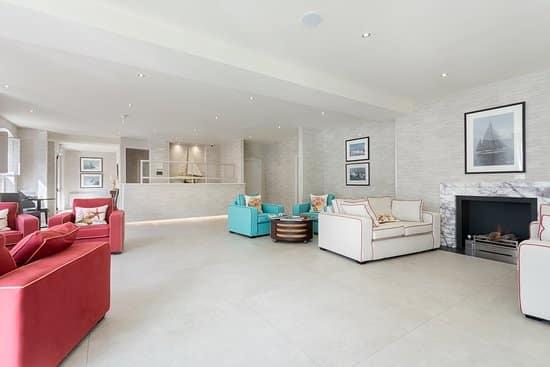 Having stayed here myself recently, this hotel is very reasonably priced and offers some great modern rooms in a fantastic location, right in the town centre.
The marine theme that greets you as you enter the reception area fits in well with the atmosphere of the town. The hotel itself was recently refurbished, and has a nice bright, modern feel to it.
For those of you wanting a reasonably priced getaway in a brilliant location, this hotel is definitely worth a shot. Have a look here at the rates and some more photos.
The restaurant is also great and one thing that really struck me was the incredible variety on the menu. Who says Irish food is boring?! Have a look for yourself: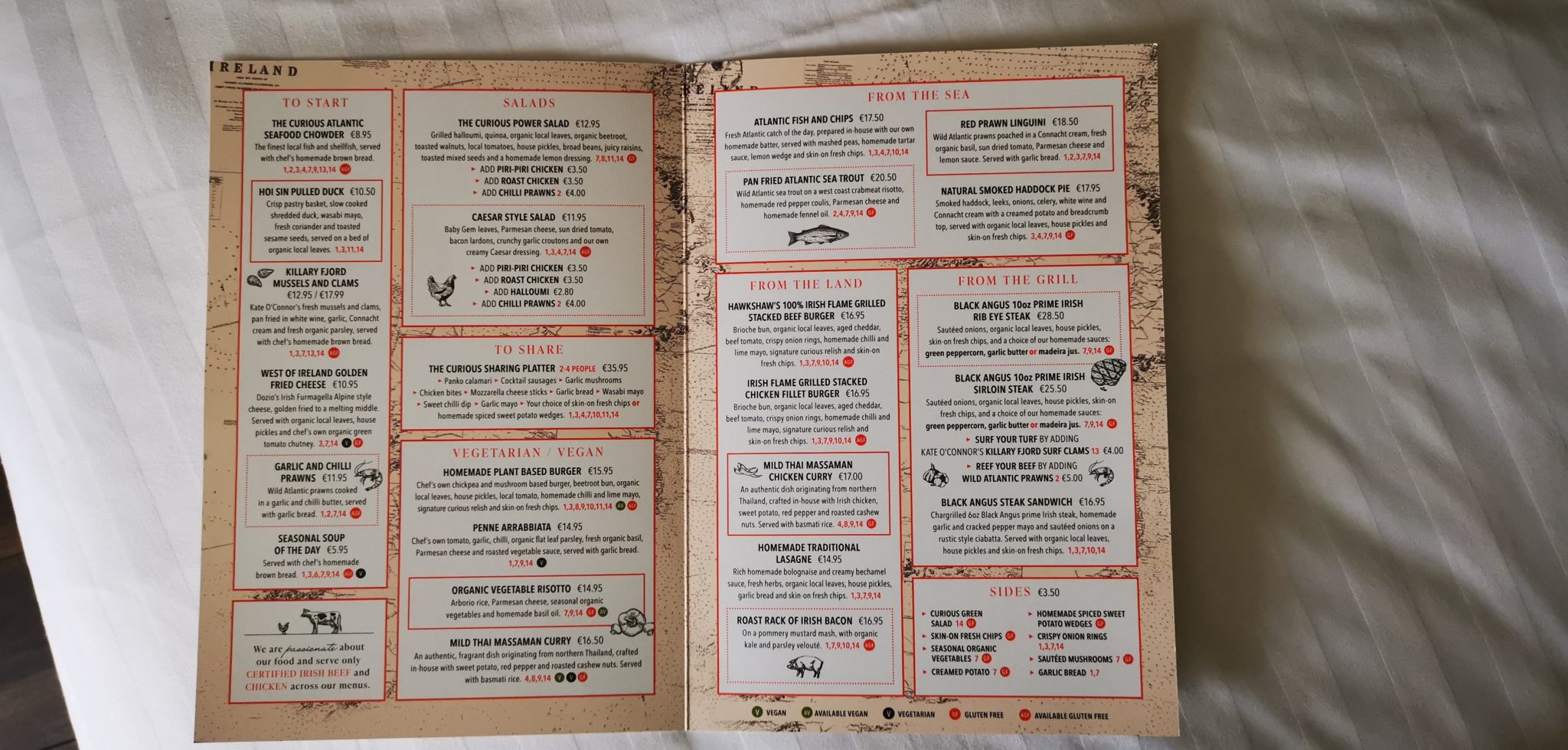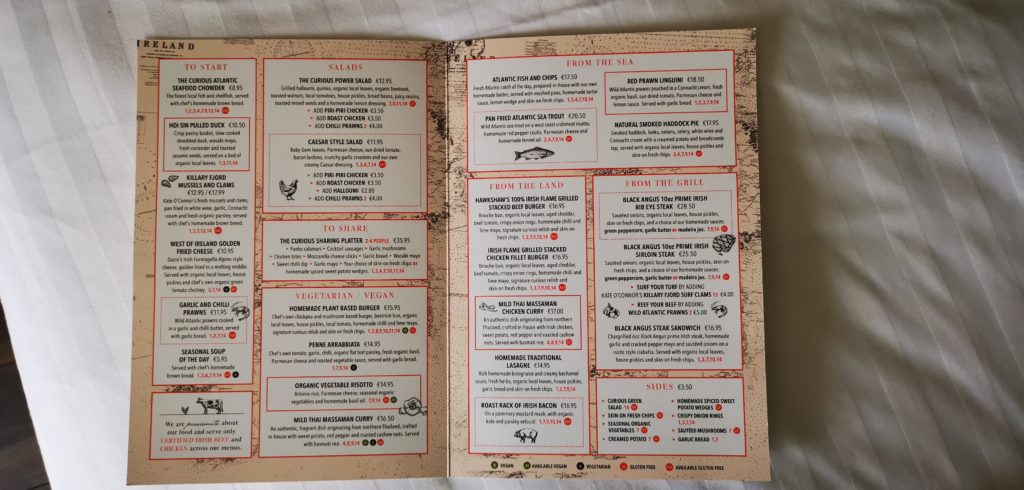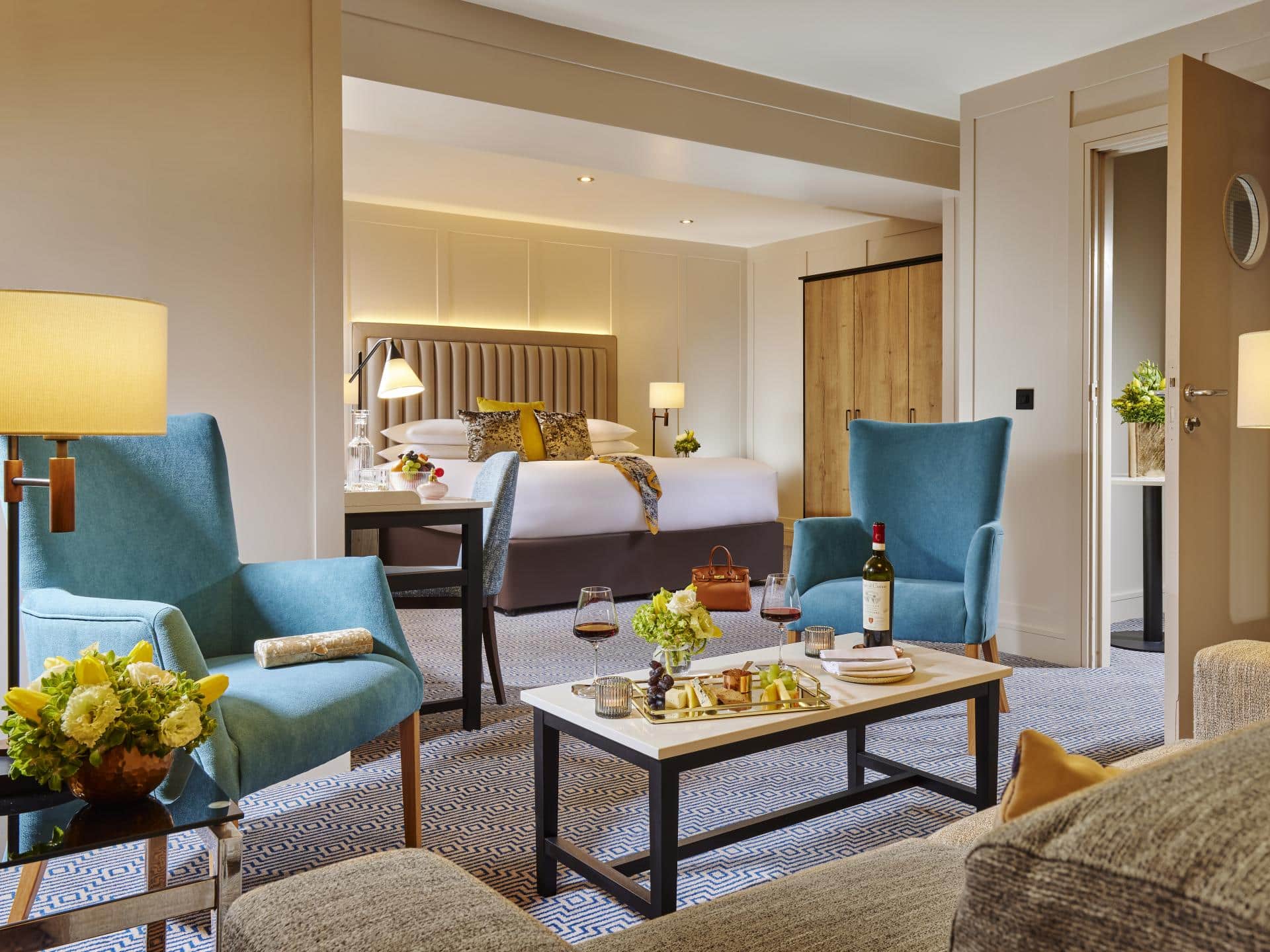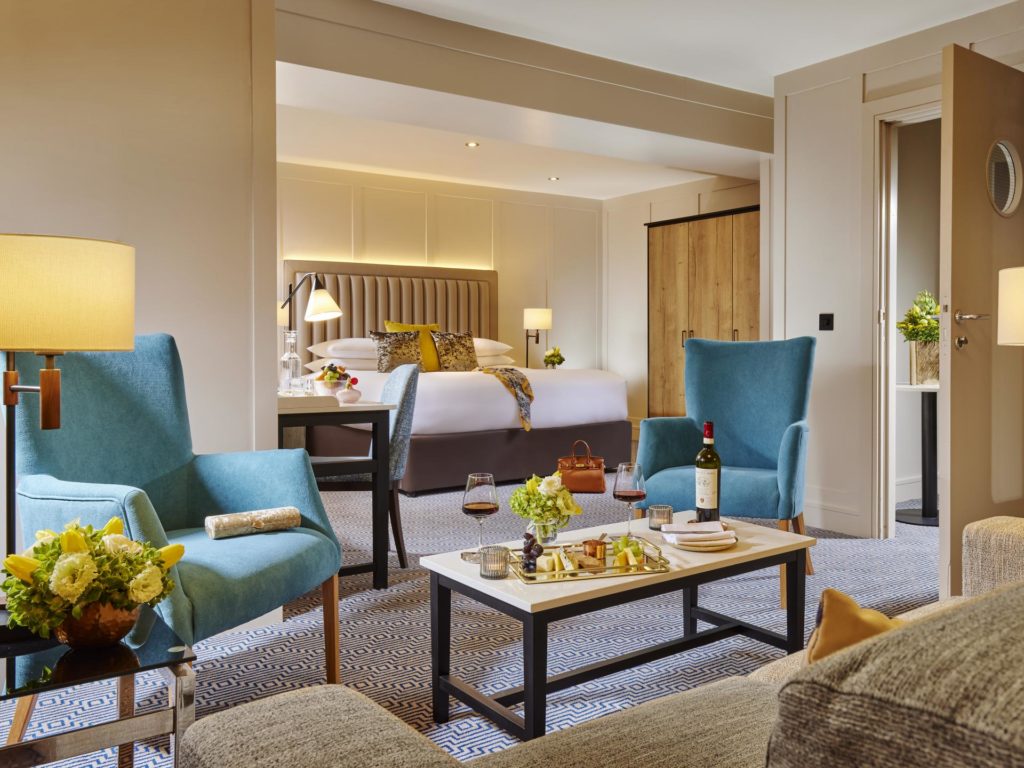 Although this hotel is located on the Quays in Westport, approximately 2-3 kms from the town centre, don't let this put you off. The hotel is located next to Westport Harbour and en route to Croagh Patrick and the beaches of Clew Bay.
The Quays in recent years has almost become its own little village with some great places to eat, such as 'The Helm' and the popular coffee shop/bistro 'The Creel'.
In the summer months, the area is bustling with visitors enjoying '99' cones and mammies and daddies dropping into the local shop for buckets and spades on the way to Old Head or Bertra beaches.


The hotel also has apartments on offer, along with its very own spa, pool and wellness area. Also relatively recently refurbished, some tasteful marine hues of green and blue welcome you as you enter the foyer.
The laid-back restaurant/bar area serves up some great seafood dishes in a cozy atmosphere and my go-to meal here are the fresh mussels! Click here for rates and some more photos.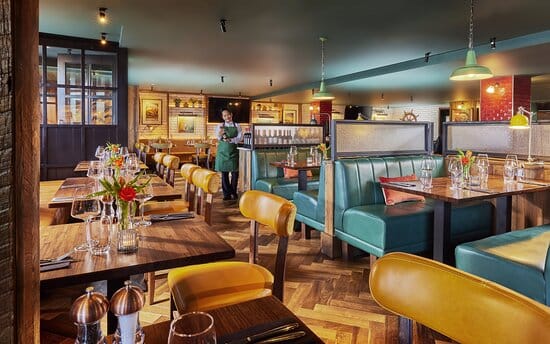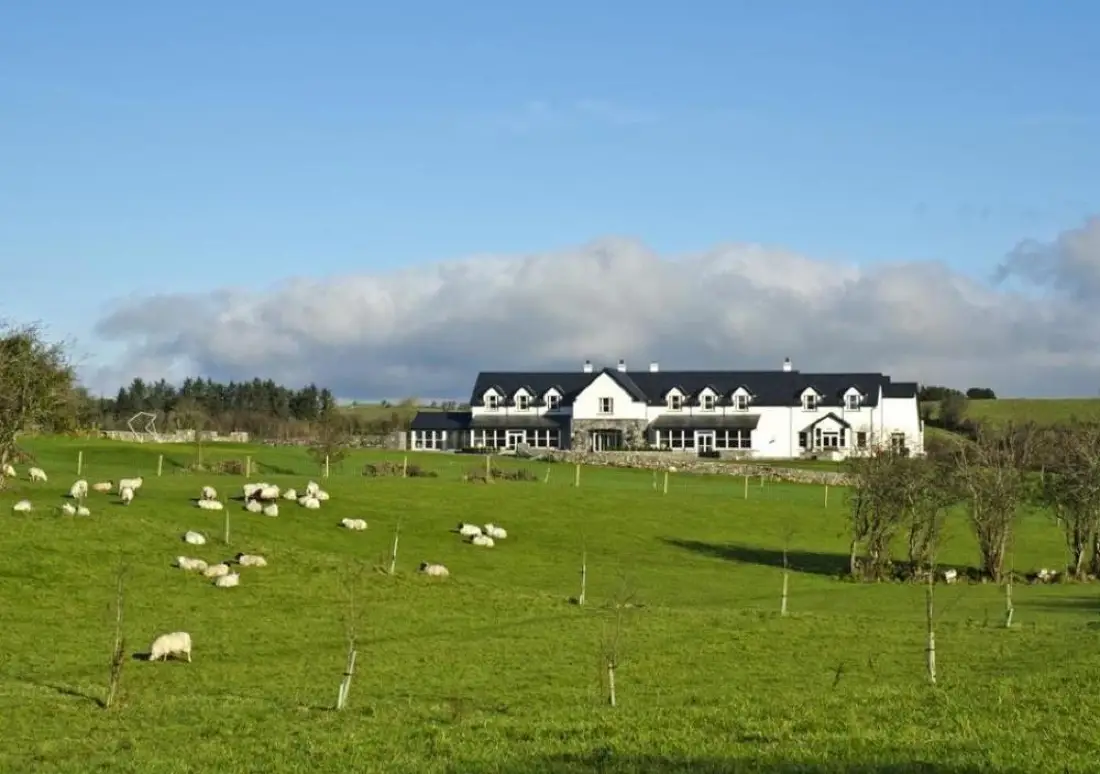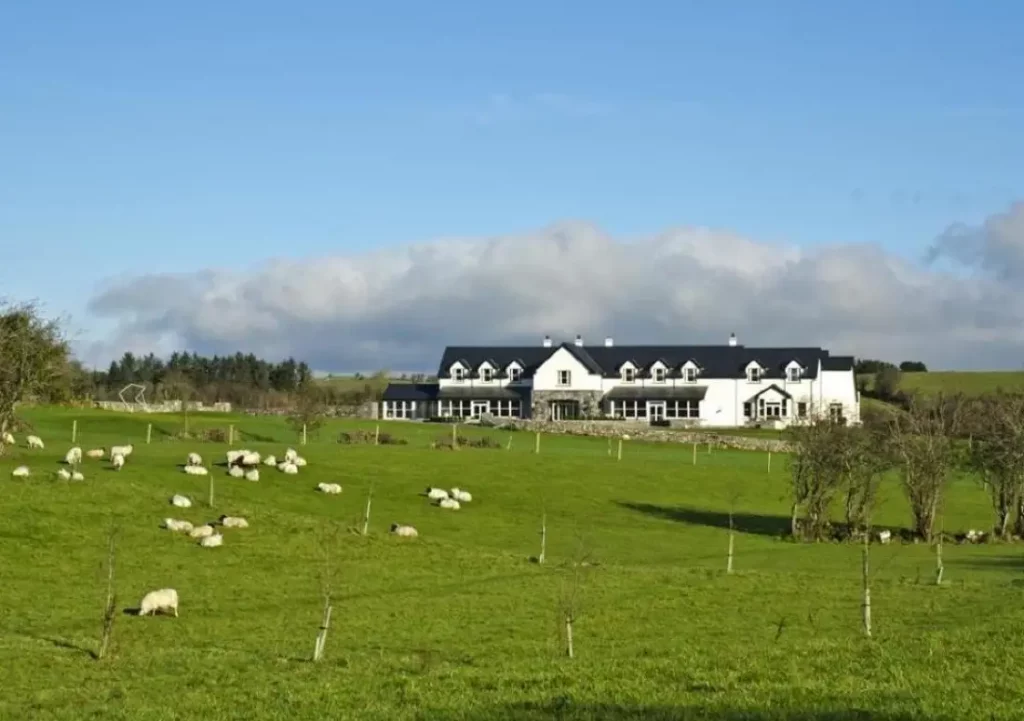 This hotel is often overlooked, due to its location approximately 4 km outside the town of Westport. Located in some beautiful countryside with views of the famous rolling drumlins and Croagh Patrick, this hotel provides a more reasonably priced alternative to those mentioned above.
If staying in the countryside as opposed to the busy town of Westport is your preference, then this hotel is certainly worth a look into.
There is a great selection of rooms to chose from, including a generously sized family room and many have stunning views of Croagh Patrick. Check here to check rates and for more photos.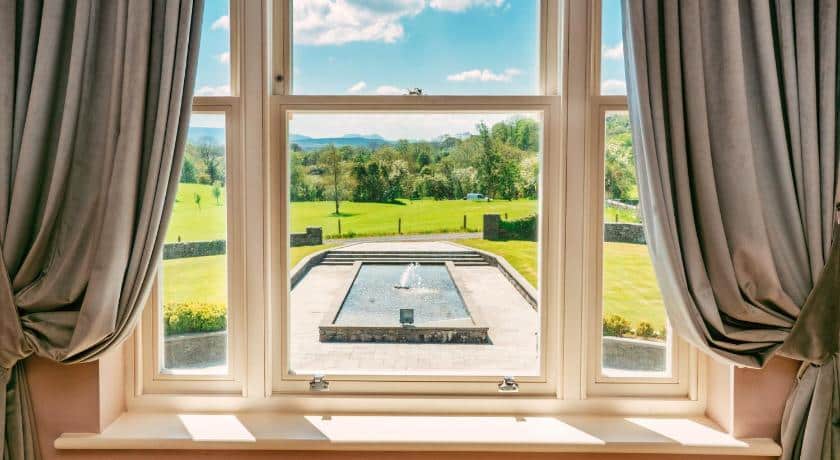 The hotel is also located near the pretty village of Aghagower, with its 1000 year old round tower and abbey.
The village is located along the Tóchar Phádraig – St Patrick's Way, a pilgrims trail that runs from Ballintubber Abbey to the holy mountain of Croagh Patrick.
St. Patrick is said to have spent time in the village and also built a church here. Notice the wonderful location of this small village, surrounded by glacial drumlins dating back to the end of the last ice age (approximately 10,000 years ago)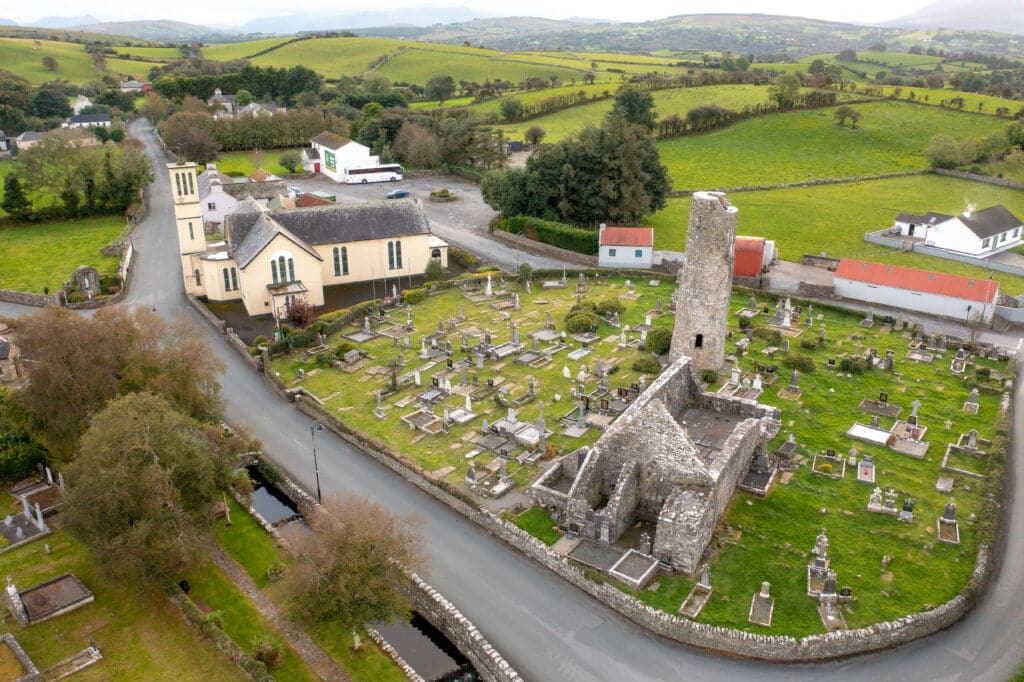 Located on a hilltop overlooking the magnificent Clew Bay and Croagh Patrick, this hotel is for those who are not afraid to spend an extra special couple of nights in Westport. This hotel is on the upper price scale, but if you look at mid-week rates, you can save up to 25% in comparison to the weekend.
Check out these rates and some more photos here.
Located just outside the town, but easily within walking distance of everything, this hotel boasts a large range of facilities to keep you satisfied and at ease. The Italian style Spa Salveo with its extensive treatments and thermal suite offers ultimate wellness and relaxation.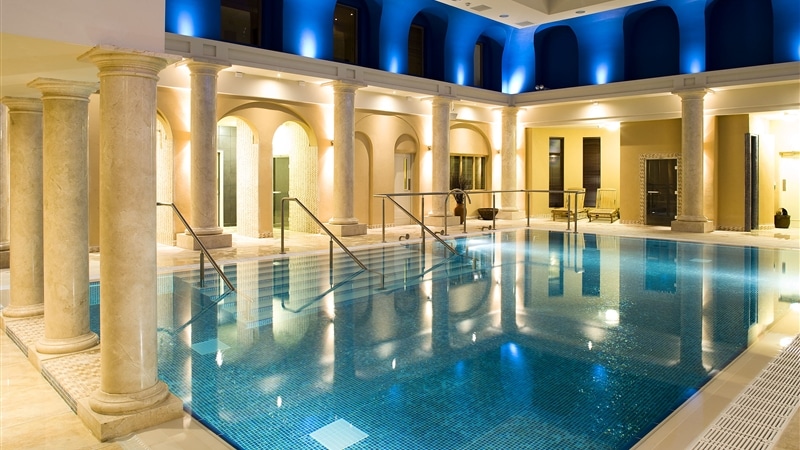 For me personally, one of the highlights of this hotel has to be the restaurant: La Fougere. There are not many restaurants in Ireland which provide such a stunning view, coupled with fantastic, multi award-winning cuisine.
Having been there multiple times, every meal is an experience and certainly recommended for those extra-special occasions in life.


The Brehon Bar next to La Fougere also serves up some lovely hearty meals in a friendly, relaxing atmosphere. Afternoon Tea is also on offer daily in the hotel, while services such as bike rental are also available – one very welcome addtion as Westport is located on the stunning Greenway cycle lane.
View from the Greenway at Mulranny: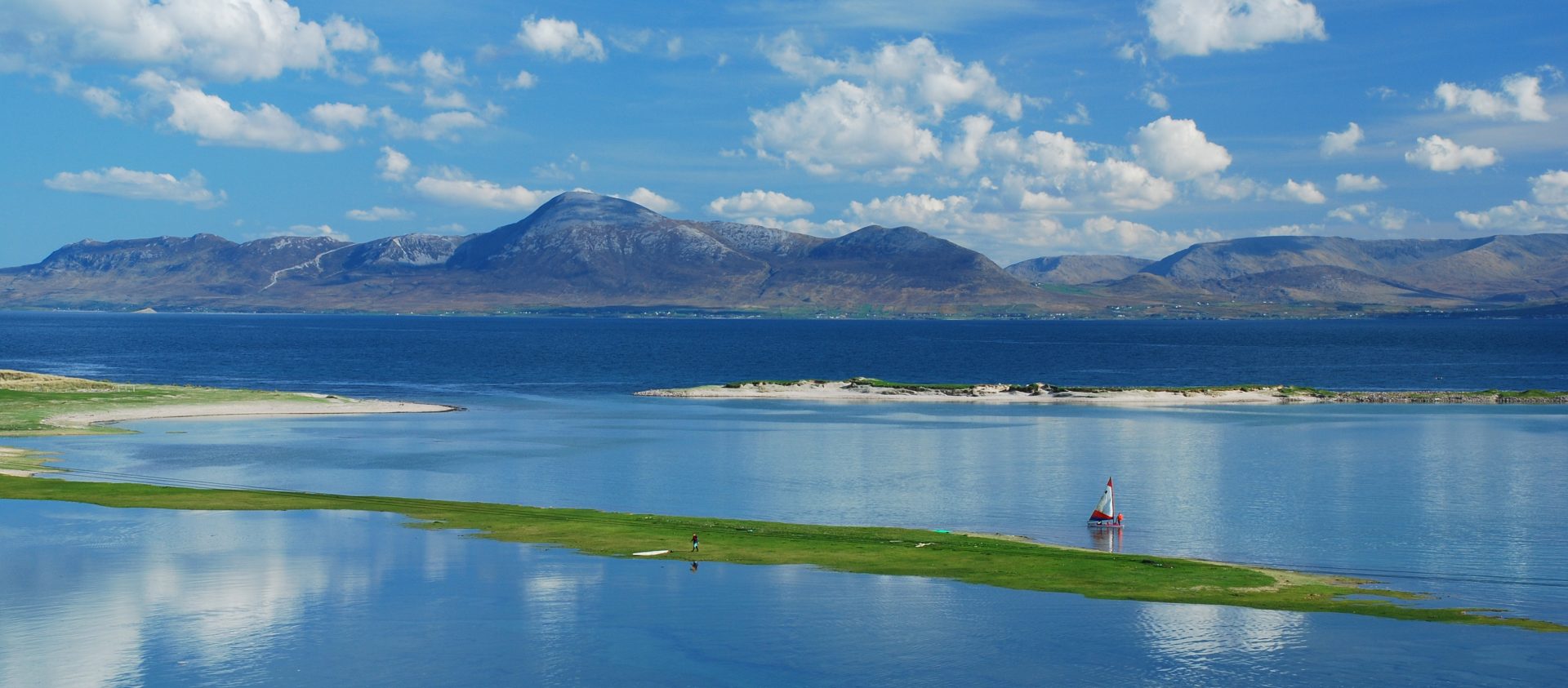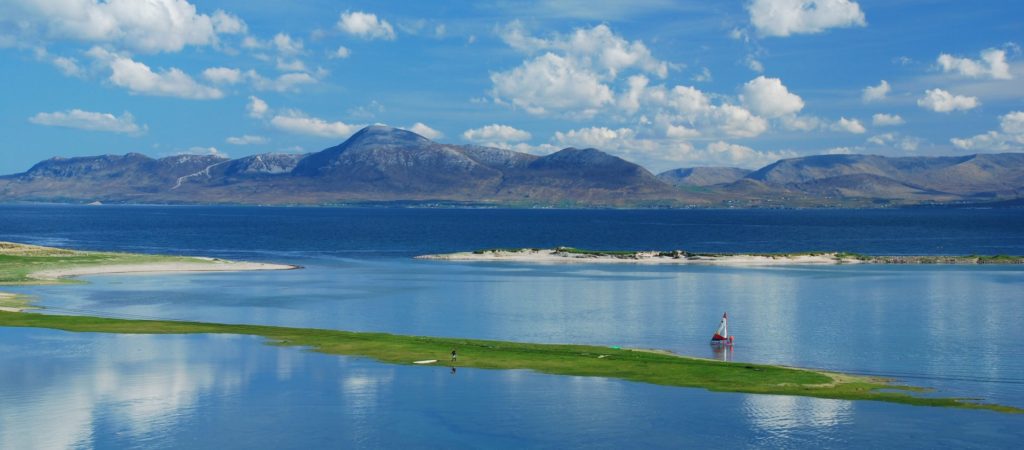 The Wyatt Hotel – Best for town centre location and music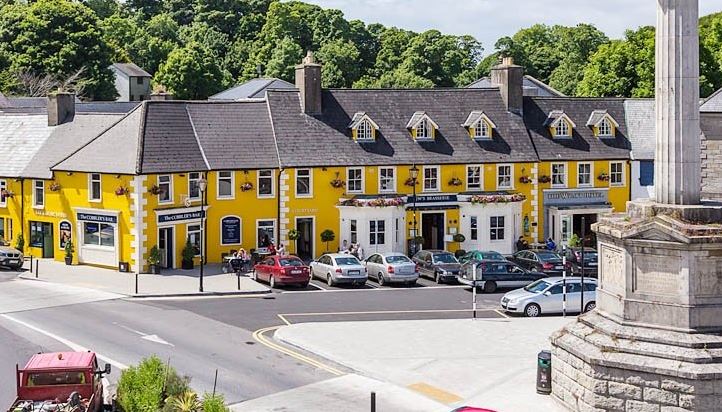 For those who believe proximity to pubs, restaurants, coffee shops and shops is key, then the Wyatt is easily your best option. Located right in the heart of the town in the 'Octagon', this small, yet very well presented hotel, ensures everything Westport has to offer is within a couple of steps.
The hotel stands out from the crowd with its bright and vibrant yellow exterior, while the Cobbler's Bar serves some beautiful bar food and great Guinness.
The prices are very reasonable too, considering the incredible location. Check out the rates here along with some great photos of the pub/bar area.
Upon visiting this bar during the summer months, we had a fantastic night of live Irish music and the pub was nicely full, but not overly crowded. As the main music pubs located on Bridge Street can get very crowded during the summer months and the weekend, this pub is certainly a fantastic alternative option.
Hotel Westport – Best for proximity to Westport House Estate
Important 2023 Update! This hotel is currently closed due to the Ukrainian crisis. We will update regarding any changes in the future.
With an excellent location right next to the grounds of Westport House, Hotel Westport has been a very popular hotel for years. It's suitable for familes and couples alike, with the location next to 400 acres of the beautiful Westport House Estate making this a great option for your break in Westport.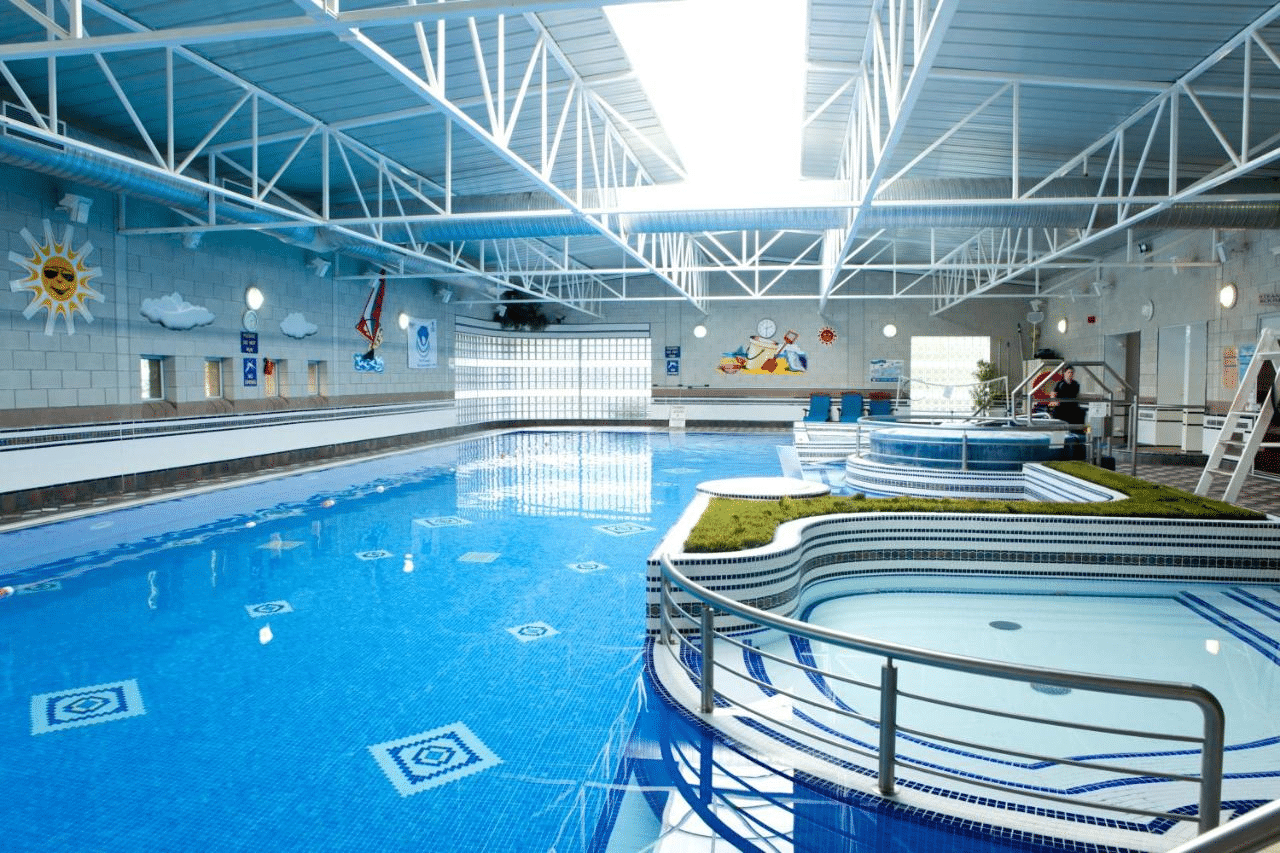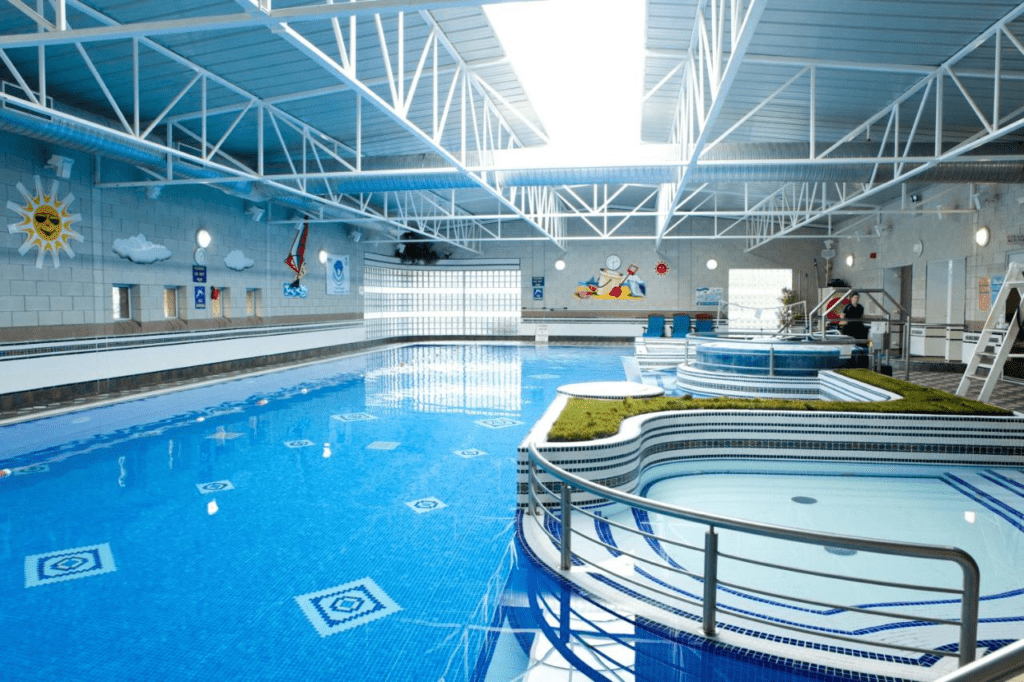 There's a leisure centre too, with a 20m pool, as well as welness, which includes sauna, steam room, jacuzzi: all you need really after a day exploring the adventures on offer in the local area.
Keep an eye out also for their summer program, as the hotel puts on a wonderful show The Legend of Grainne Mhaol.
This impressive production brings us through the life of the local Pirate Queen: Grainne Mhaol, through the medium of song and dance. A highly recommended show you should attend, even if not staying in this hotel. Check out these rates and some more photos here.
Hotels we have not stayed in, but with high reviews
Clew Bay Hotel
This hotel enjoys a perfect town centre location and is known for its high quality breakfast, for which it has won an award.
The rooms look very tastefully decorated and the menu serves up a great variety of dishes, from local lamb to salmon. The rates are also very competitive, especially if you book midweek. Check here for more details.
Ardmore Country House
Located within a 5-10 minute walk of the Westport Quays, this beautifully appointed hillside hotel is definitely an option for those who want a quieter, countryside location, but within a very short distance of the sea and the great restaurants of the Quays.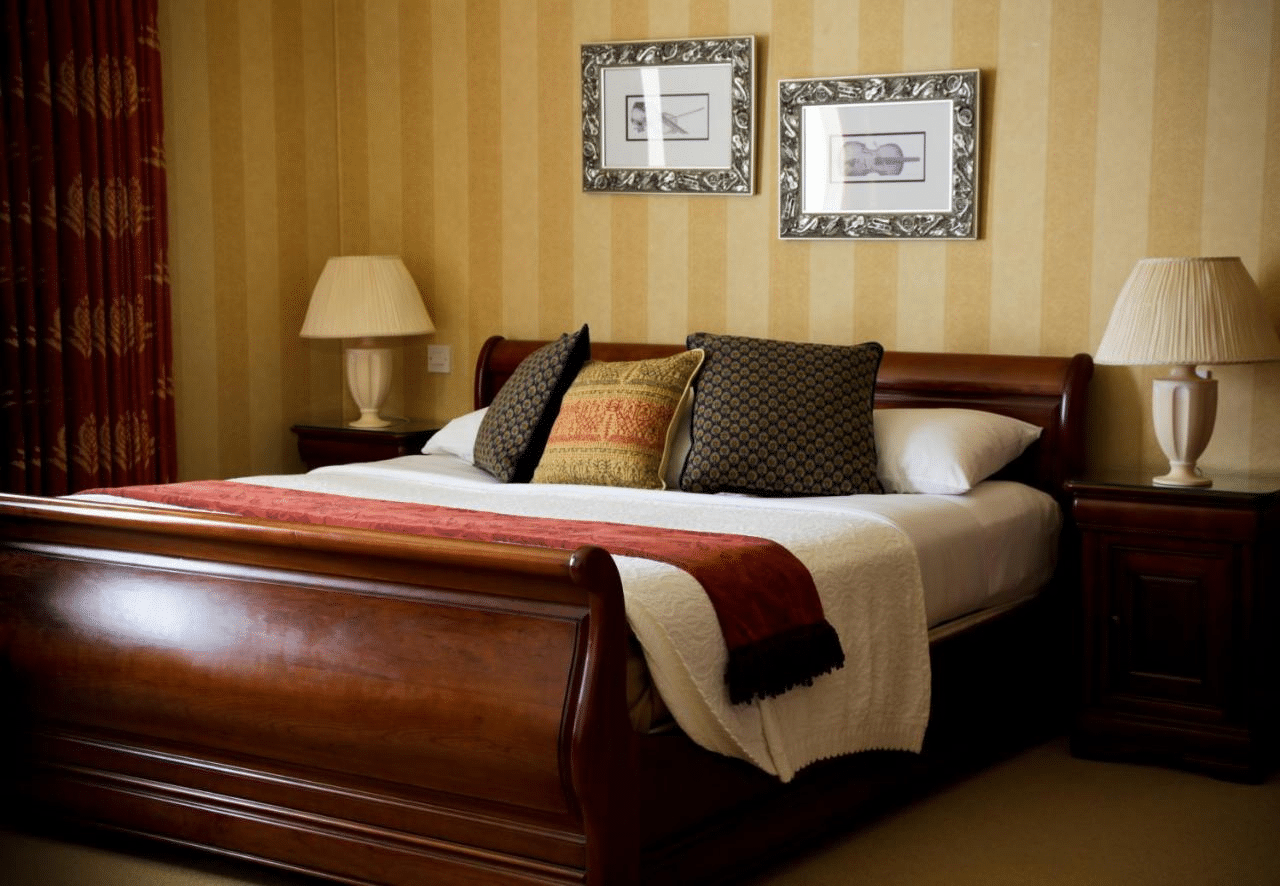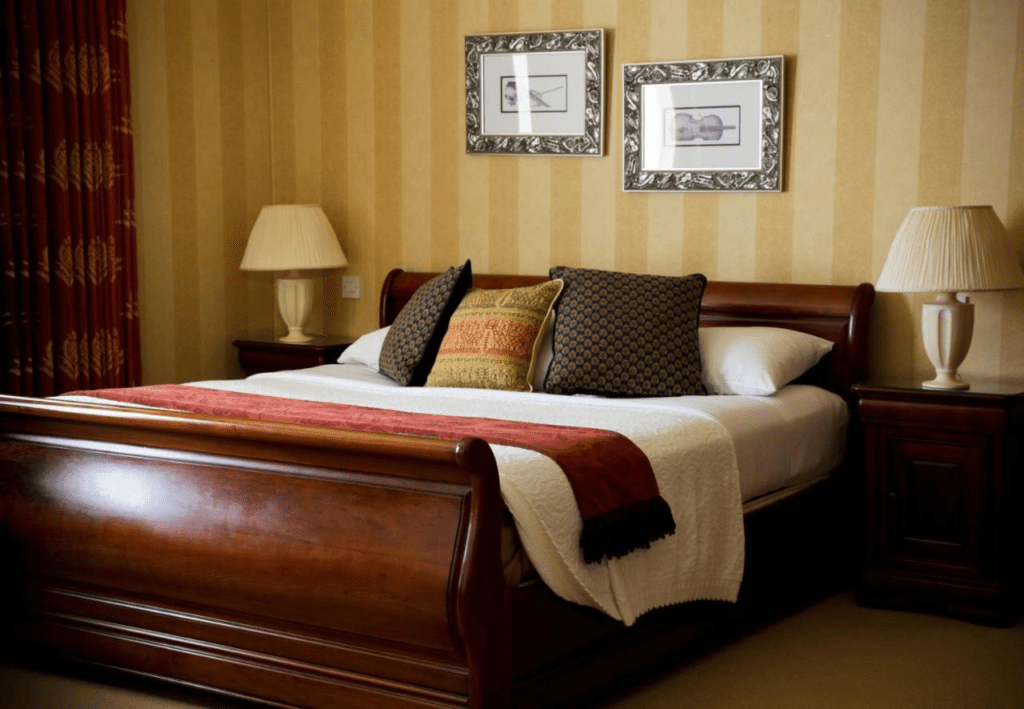 The rooms are elegantly presented, with focus on comfort, relaxation and that extra touch of luxury, which makes the stay that extra bit special. Check here for the best rates and some beautiful photos.
The Waterside Bed and Breakfast
In Ireland, it's almost necessary to stay in at least one Bed and Breakfast, to enjoy that good Irish hospitality. Also, they can be significantly cheaper than hotels.
The Waterside, as the name suggests enjoys an incredible location in the Quays of Westport, with some quality restaurants next door. It's also very close to the entrance to Westport House. All in all, a great package at very reasonable prices. Check out more details here.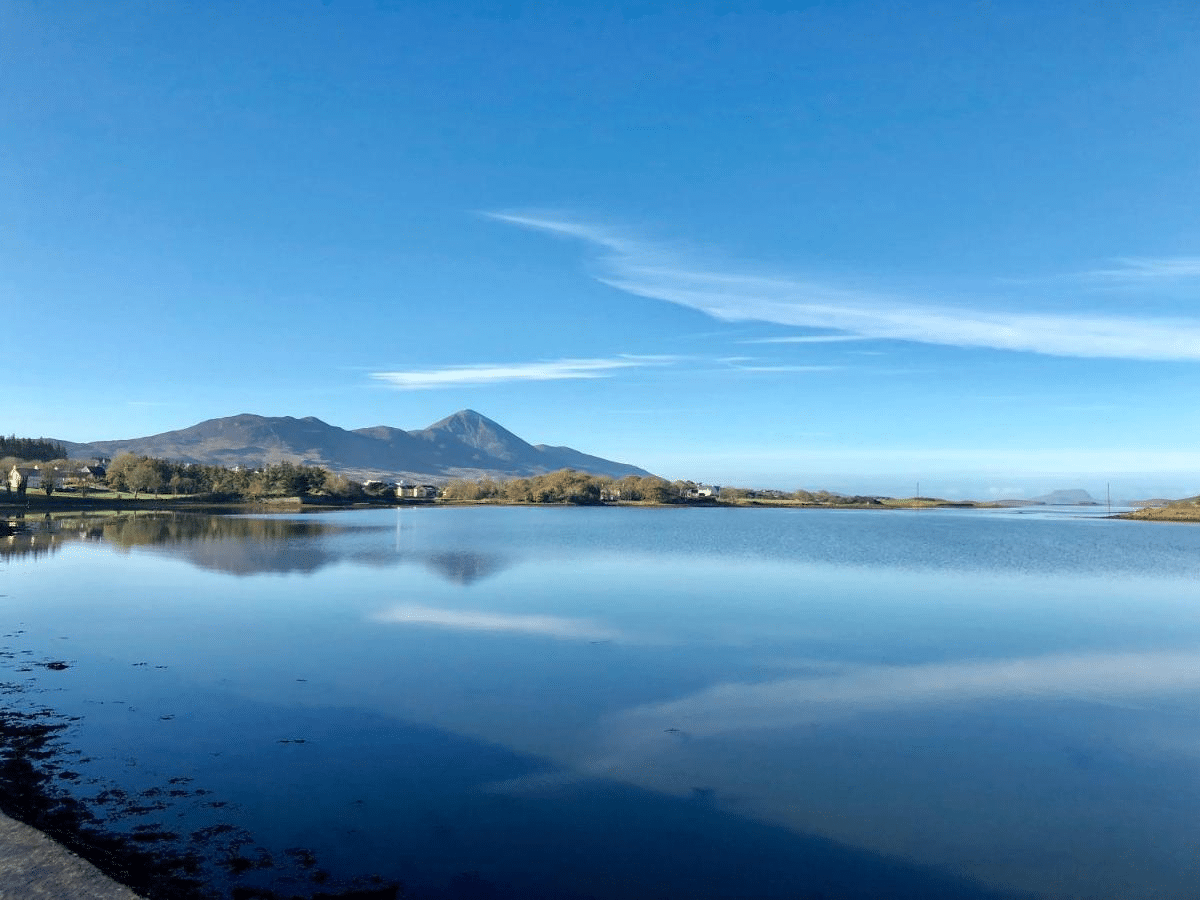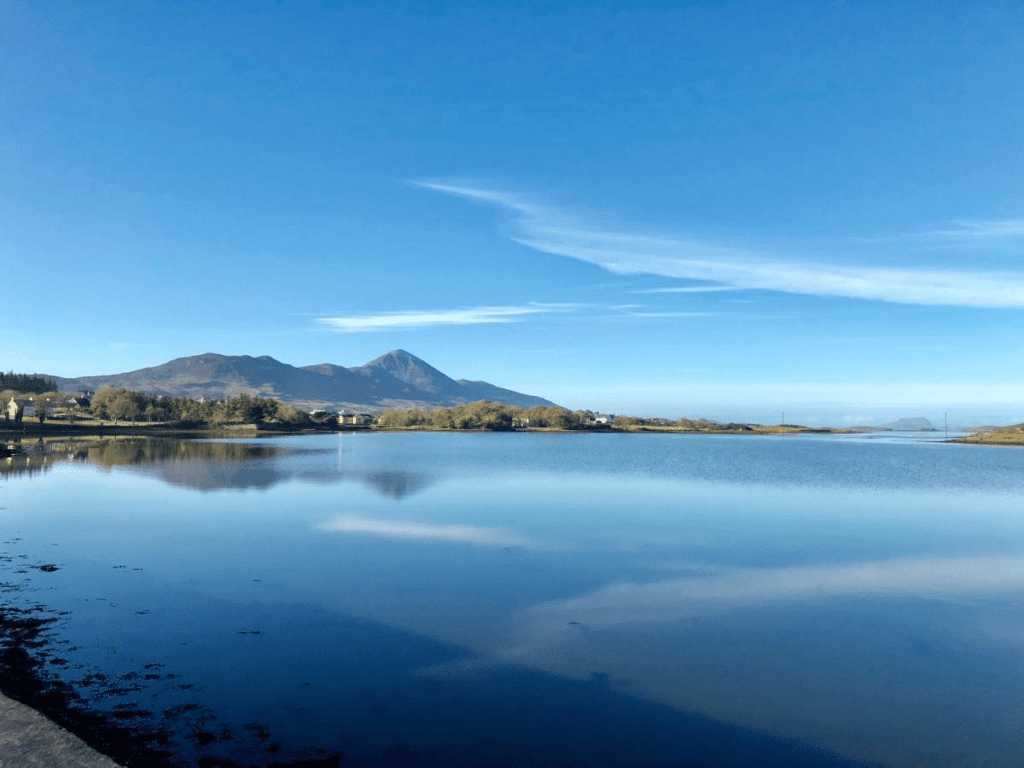 The Helm Apartments
We're going to finish off here with some self-catering apartments. If you are not already aware, the Helm is an excellent restaurant located in the Quays of Westport.
They are renound for their locally sourced seafood, which includes some incredible dishes, such as their mouth-watering crab claws and muscles. But the menu is so varied, everyone will find something to dig into.
The apartments are located above the restaurant and right along the harbour, so access to Westport House is close by, along with being on the road to Croagh Patrick (Ireland's Holy mountain) Check out their photos and prices here.
Our Choice of the Best Hotels in Westport
Our Best budget hotel:
Clew Bay Hotel: town centre location, great breakfast.
Our Best mid-range hotels
Castlecourt Hotel: great location, great facilities (including indoor pool) great food, great, lively pub.
Westport Plaza: great location, great facilities (including indoor pool) modern vibe/super gastrobar.
Our Best Luxury hotel
Knockranny House Hotel: brilliant restaurant with amazing food and views, great second restaurant/pub, very good spa/pool, other facilities such as bike rental available.
Cheaper/Budget Accommodation in Westport
If you are shocked at the prices above, we have another guide which looks at more budget-friendly options in Westport. Click here to have a look.
Conclusion
Here is our choice of the best 12 hotels in Westport from budget to luxury. Having stayed in most of them and had a very relaxing time, we are sure you will also enjoy your stay.
Westport is a great place to explore, with daytrips aplenty on offer, from climbing Croagh Patrick to visiting the amazing Achill Island.
We have put together a list of the best things to do on Achill, click here for our comprehensive guide.
If you would like to know our personal opinion on which hotel we think ticks all the boxes, we would be delighted to let you know our top pick.
If you would like to a complete guide to Westport, click here.
Also, if it rains in Westport, we have a comprehensive list of things to do, click here.
Or maybe you would like to visit the exact filming locations of The Banshees of Inisherin, click here for our insider tour. Otherwise, let us know if you have any further questions below and we'd be delighted to help out! Slán go fóill