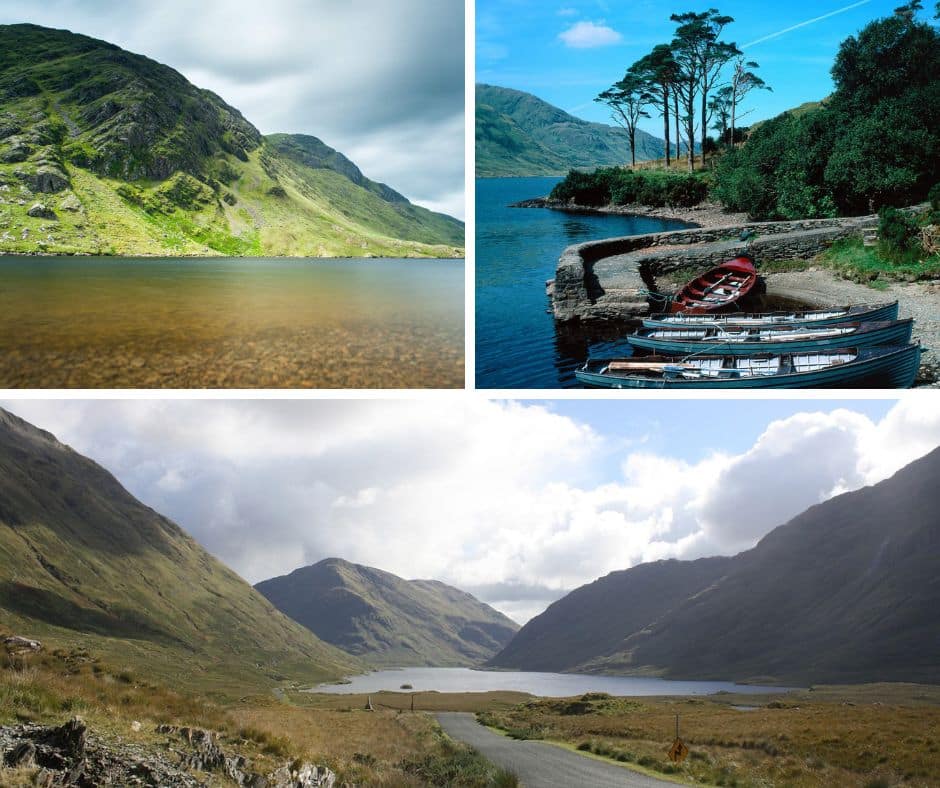 Doolough Valley, located in County Mayo, is a place of unparalleled natural beauty. This beauty however is shrouded in tragedy, making for a very poignant experience along the Wild Atlantic Way.
Since I set up this site last year, I held off on writing about Doolough. I hadn't visited in years so I felt the experience was not fresh enough to capture the atmosphere of the place.
A recent visit in August 2023 gave me a new appreciation for the valley with its incredible scenery and truly unique wilderness. Reading into the horrible events that took place here during the Great Famine also hit home hard.
This guide is going to give you all the info you need to have a memorable day in South Mayo. This is based off having visited the valley more times than I can count, and for me this is truly one of the great Irish roads.
Note: I work hard putting these free guides together for you. If you click on a link, I may get paid a small commission, at no extra cost to you! Thanks a million for helping offset the monthly costs of running this site.
Some Handy Information Before You Visit Doolough Valley
Name
The name is anglicized and originates from 'Dúloch', the Irish for 'Black Lake'. The lake is eerily dark, due to its depth, reaching a maximum of 42.7 metres. When you see the lake, the name makes perfect sense. Symbolically, it's also perfectly fitting to the area's dark history.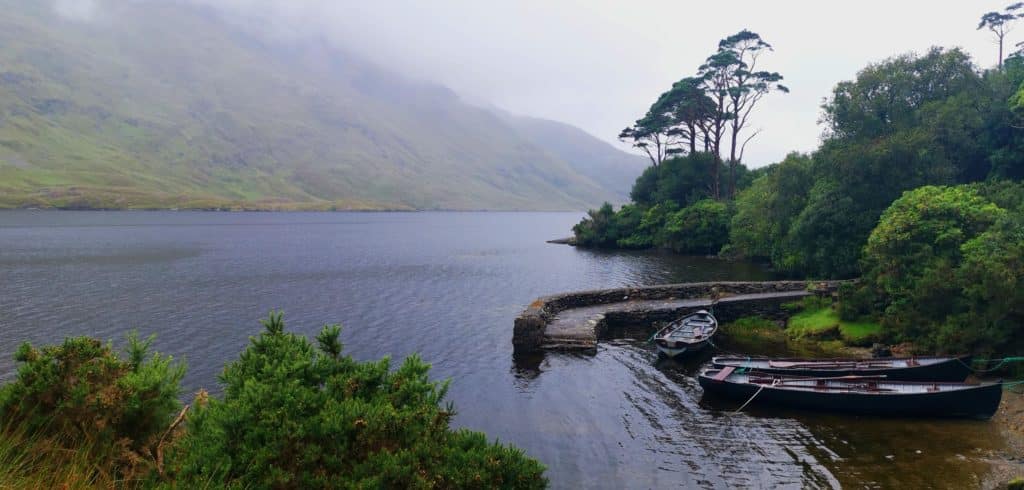 Location
Located on the south-east corner of Mayo, along the Wild Atlantic Way, the road which takes you through the valley is named The Doolough Pass, the R335. The road links the towns of Louisburgh and Leenaun, and takes you past the 2 lakes of Glenullin and Doolough.
Exact Location is here.
It also takes you past the Sheeffry Hills, with the imposing peaks of Barrclashcame, Tievummera and Ben Creggan rising almost directly from the valley.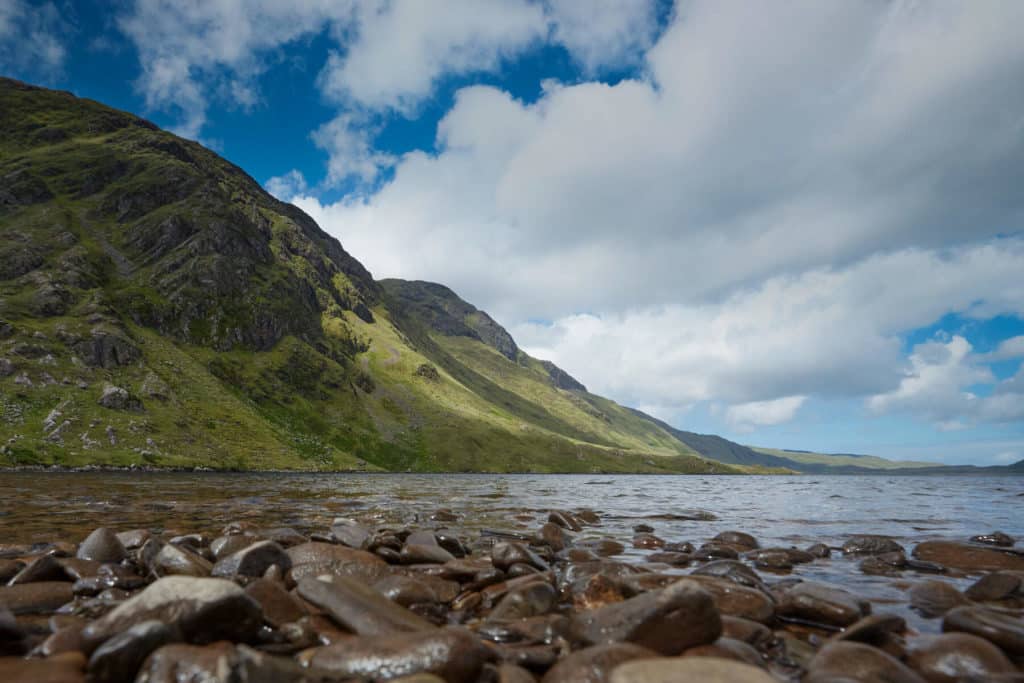 On the other side of the lakes, you'll spot Mayo's highest mountain, Mweelrea, and your eyes will be drawn to the spectacular cliff face and glacial valley dating back to the last ice-age.
Distance from Louisburgh: 15 km (18 min)
Distance from Leenaun: 15.7 km (22 min)
Distance from Westport: 34 km (40 min)
The Doolough Tragedy
Doolough is known for the tragic events that took place during the Great Famine in 1849. It involved the failure to provide relief to the already starving Irish at the time and ultimately leading to a number of unnecessary deaths.
A stone cross stands in memory of those who perished along the road at Doolough. We'll cover this in more detail a little later on.
Doolough is an area of outstanding natural beauty
Ireland is full of fantastic road trips, many of them being located along the west coast. However, the Doolough Pass is one of the finest inland road trips you can experience in the country. You'll be surprised at how high the mountains seem, although in reality they are all around the 700 – 800 metre mark.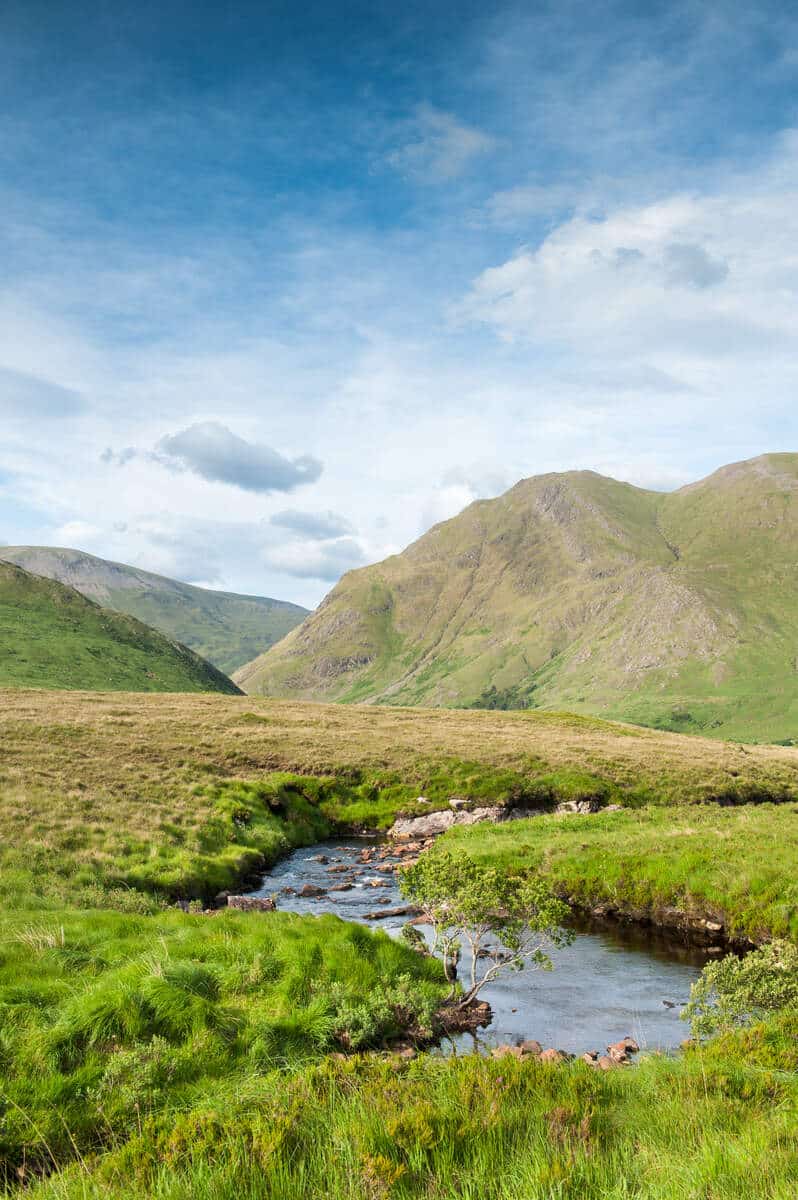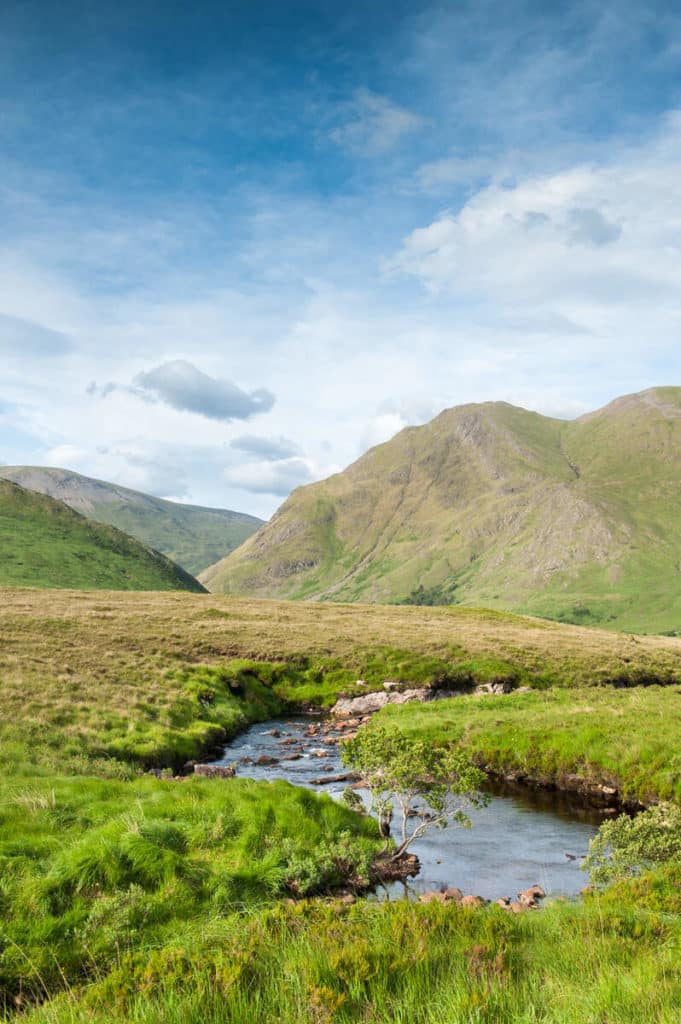 They seem to loom over the valley and are completely treeless, adding to their raw and barren nature. Then perfectly nestled under the steep mountainsides, the 2 lakes. Nature does not really get any better or wilder than this.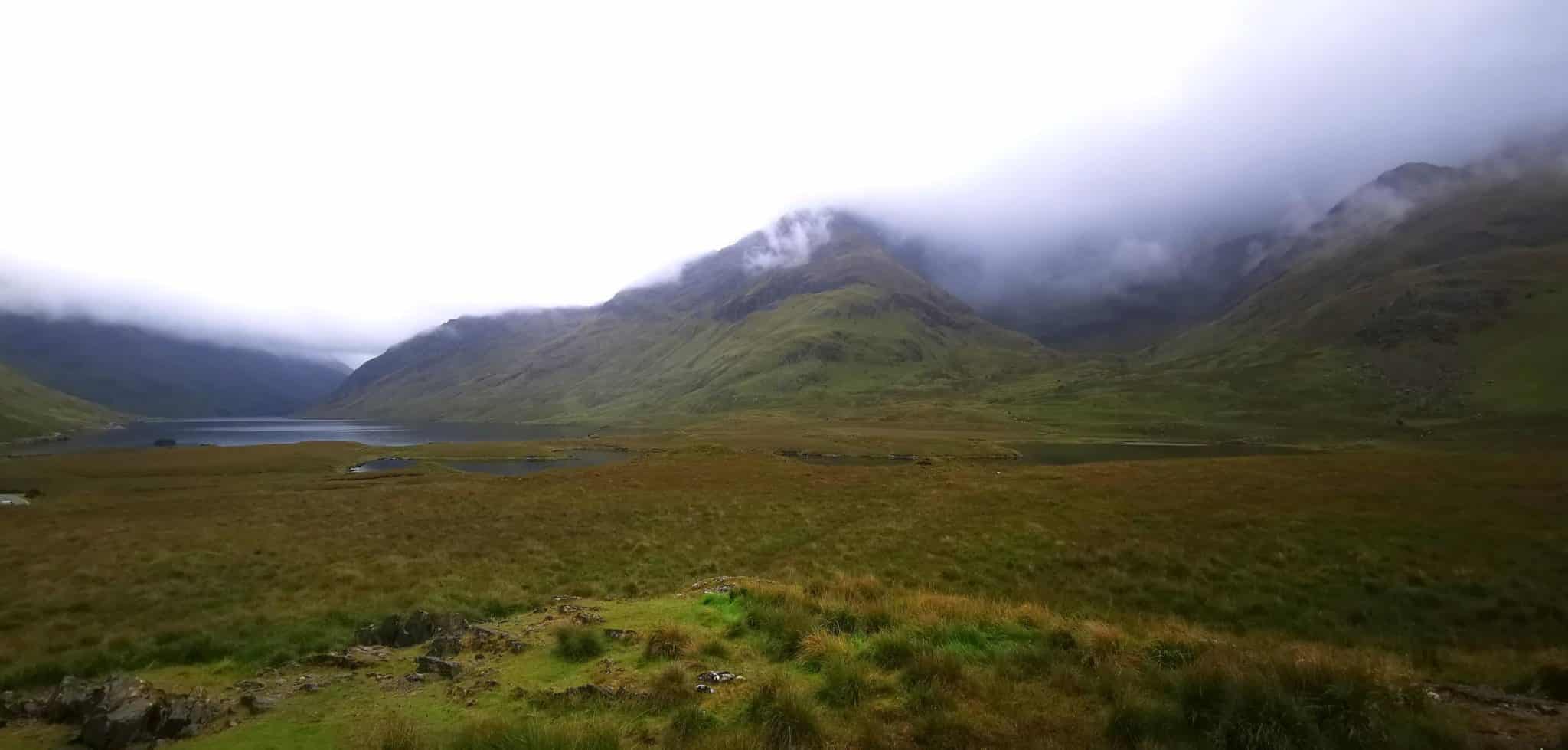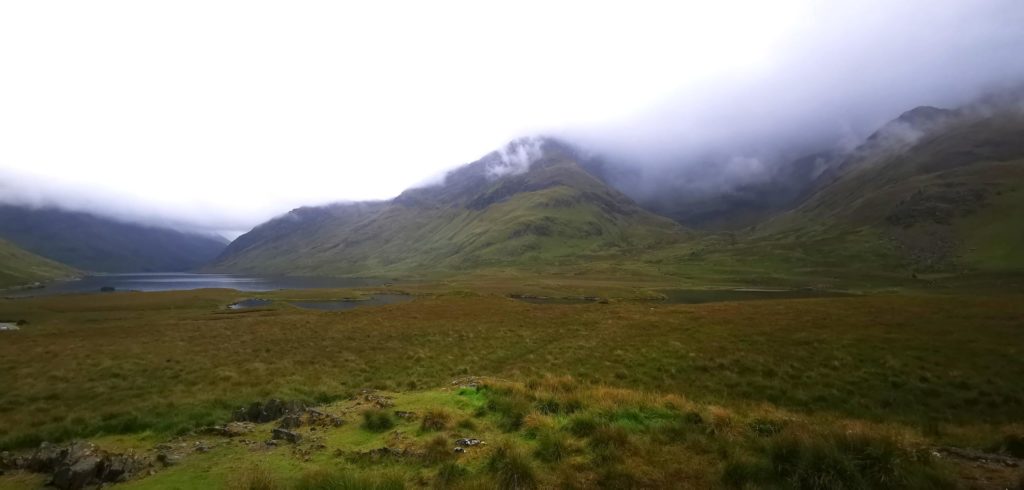 The Doolough area is home to incredible hiking, fishing & cycling
One of the most popular hikes in this region is the Mweelrea climb. It's Mayo's and Connaught's highest mountain and although only 814 metres in height, it is definitely not to be sniffed at. Many park up here and make their way cross-country to the infamous 'Ramp'.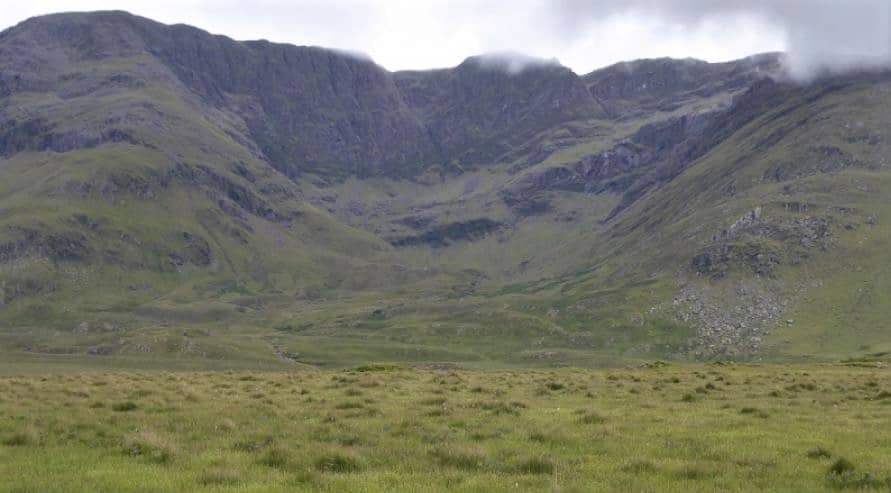 This is an almost vertical cliff face and is one of the most spectacular mountain/glacial formations in Ireland. It is however only recommended for experienced hikers and preferably with a guide. This is some spectacular footage by Evin O'Toole.
There's also endless hiking on the Sheeffry Hills, and along with Mweelrea, provide jaw dropping views to the glacial valley below and westwards to Killary Fjord.
Fishing can also be enjoyed on Doolough, but you'll need a license. Salmon and trout are commonly caught.
For those of you cycling enthusiasts, it doesn't get much better than this. A common route is: Westport-Louisburgh-Doolough-Leenaun-Erriff Valley-Westport (a distance of 85 km). Hailed as one of Ireland's greatest cycles.
The Doolough Tragedy
The Doolough Tragedy stands as a haunting reminder of the profound suffering endured by the Irish during The Great Famine. The story starts with two British officials who were sent to Louisburgh to 'inspect' the starving locals on March 30, 1849.
Should they pass this inspection, they would receive 'outdoor relief' – weekly rations of food.
These officials never showed up in Louisburgh, but instead made a detour to Delphi hunting lodge. After hours of desperate waiting, the hundreds of locals who had gathered in Louisburgh were instructed they'll have to make their own way, by foot, to Delphi, 19km south, where the inspection would be carried out.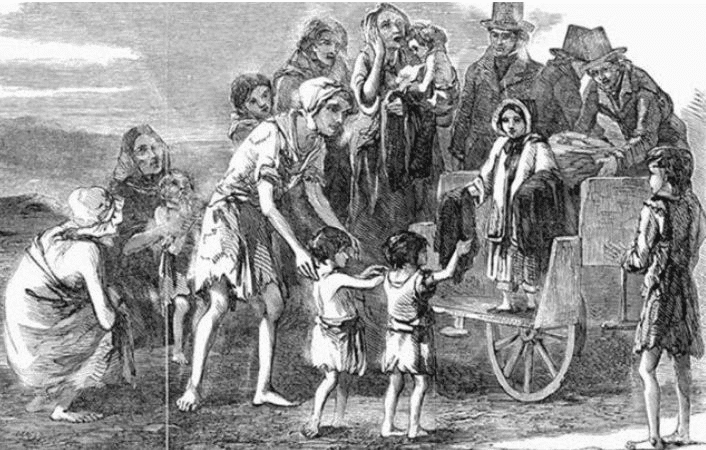 Without their weekly food rations, they faced certain death.
Off they set; man, woman and child, in a horrendous state of starvation and fatigue. They made their way barefoot through the valley through the rain, hail and wind.
The inspection went ahead, but no provisions were provided, and they were then instructed they will again have to make their own way back to Louisburgh.
Not surprisingly, many died.
The number is unclear, some sources will claim up to 20, many locals are certain the number is closer to 400-600.
Bodies lay strewn along the lake, many of them children, for up to 4 days, until some charitable locals buried them in the nearest place they found fit: the desolate bogs.
The incident was brushed aside, as if it never happened, and nobody has been held accountable to this day. Starvation and death was commonplace at the time, and no amount of inquiries could probably ever keep up with the brutal realities of life in Ireland during the Great Famine.
The memorial ensures however that the victims will never be forgotten, as well as the atrocities they had to endure. When passing, take a moment to remember the lost souls of the Doolough Tragedy.
The Doolough Famine Memorial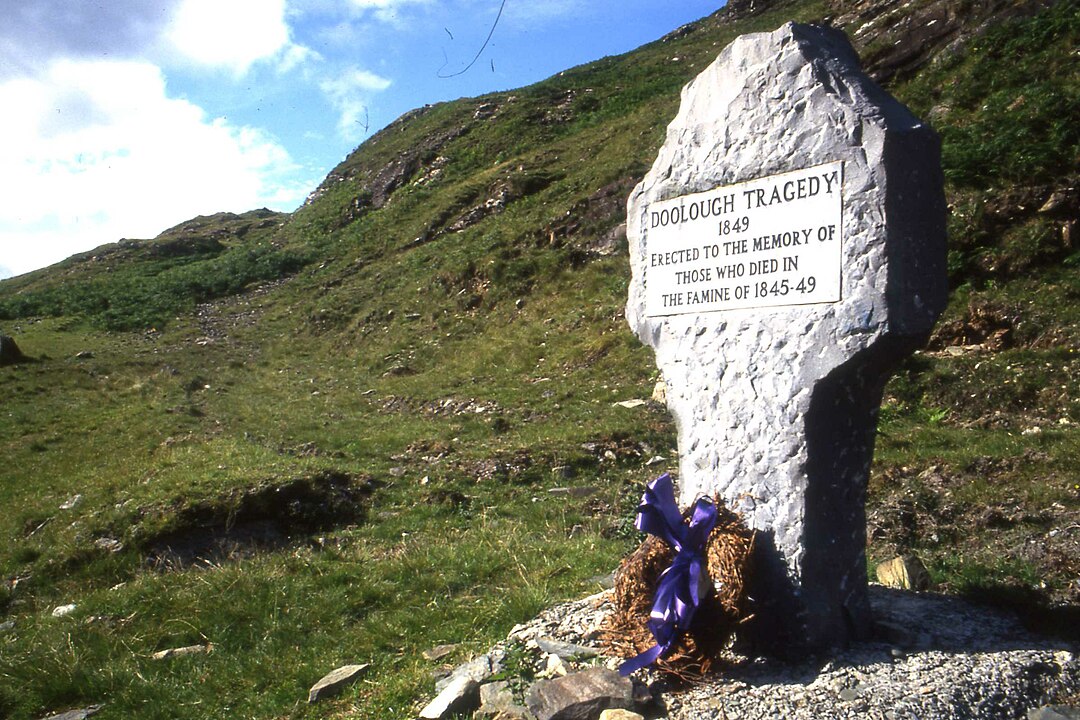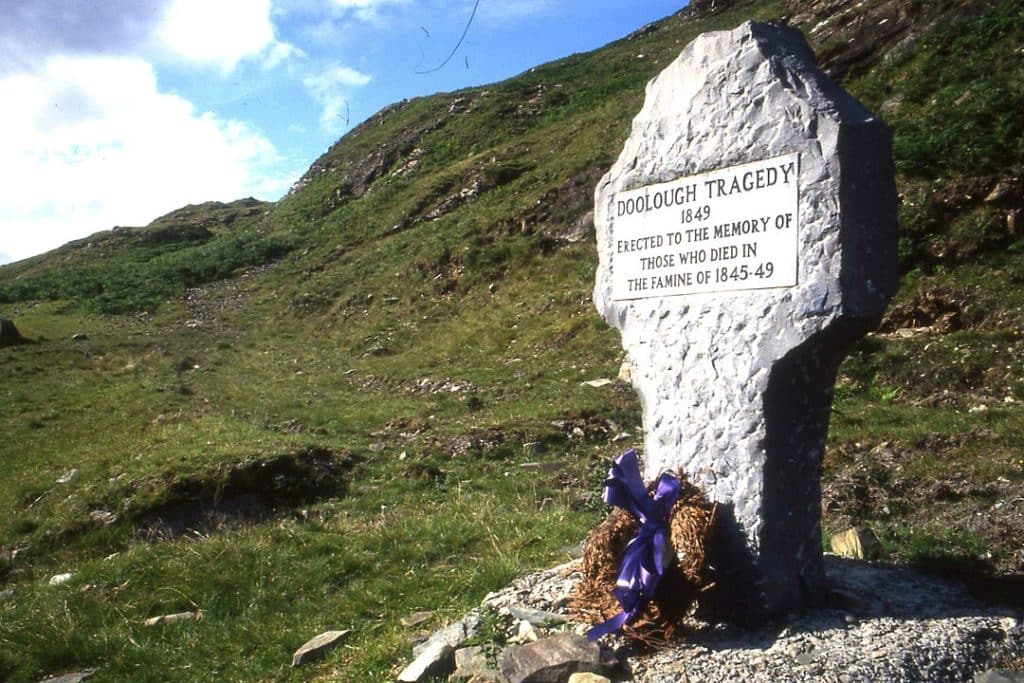 At the high point of the road, the main viewpoint, you'll see the Doolough Famine Memorial . A simple stone cross stands, with engravings at its base.
"In 1991 we walked AFrI's Great Famine walk at Doolough, and soon afterwards we walked the road to freedom in South Africa", Archbishop Desmond Tutu.
"To Commemorate the Hungry Poor who walked here in 1849 and walk the Third World today. Freedom for South Africa 1994", Mahatma Gandhi.
"How can men feel themselves honoured by the humiliation of their fellow beings", Gandhi.
The Doolough Famine Walk
For the last 35 years, there has been a walk to commemorate the victims of the tragedy. The official details of the walk you will find here.
How To Get To Doolough Valley: Our Recommended Route
There are only 2 options, the route from Leenaun or the route from Louisburgh.
I have completed both countless times and can confidently say, the route from Louisburgh offers the best experience. Let me give you a run through my most recent trip to Doolough, in August 2023.
Setting off from Louisburgh, this is the route we took. We took our time and arrived in Leenaun 2 hours later. It's not just a place you'll pass through, although the local postman may say otherwise…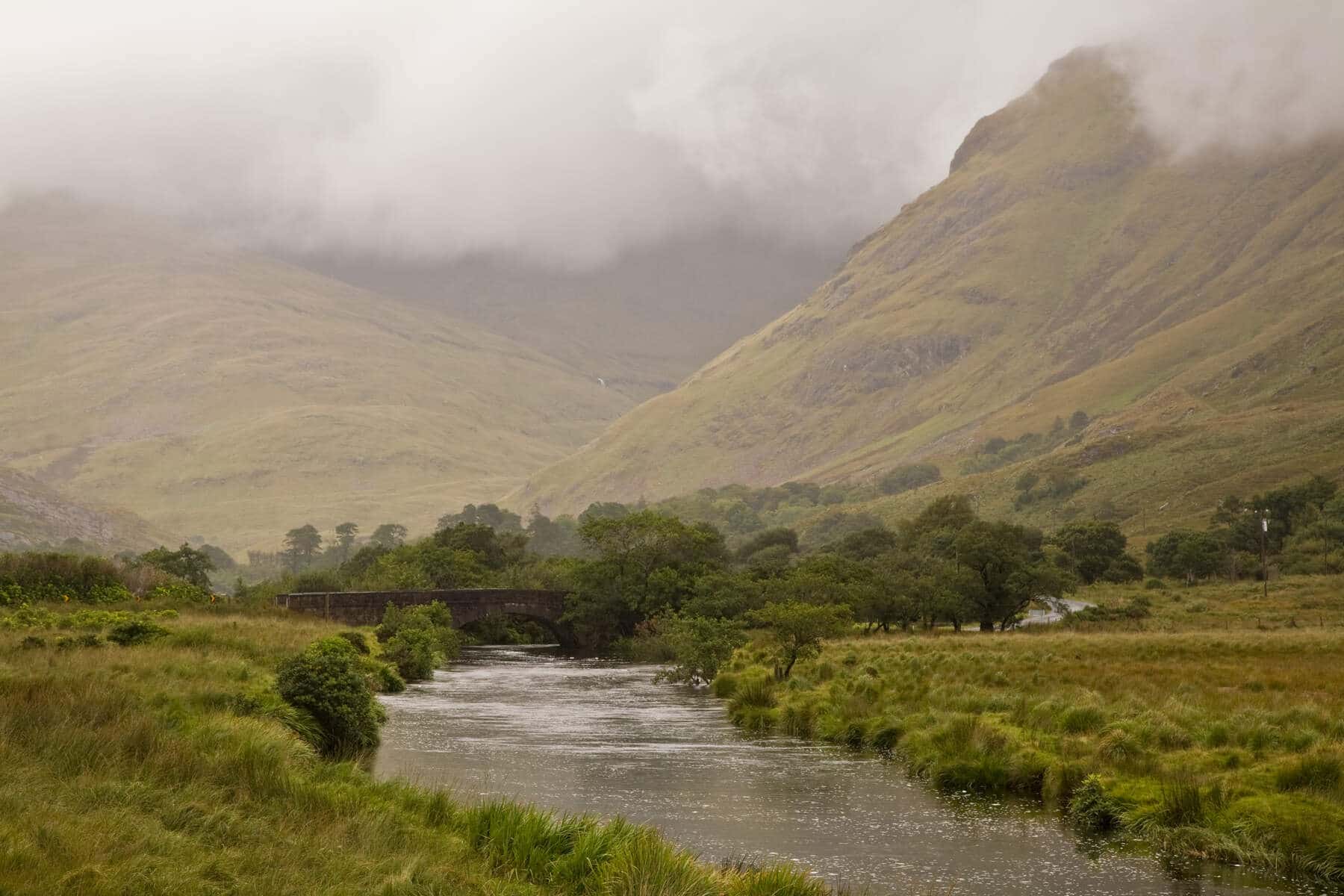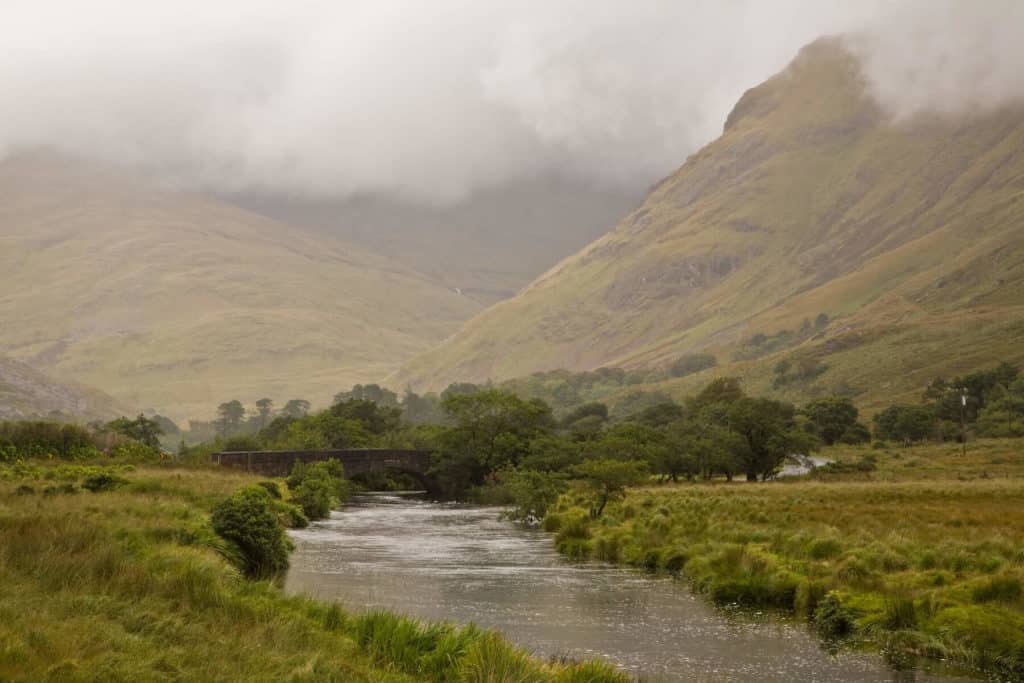 As I was getting into the car after one of the best sandwiches I've ever had at McNamara's cafe, a local elderly man greeted with a customary 'Well, how are ye, where are ye off to?' We told him we were off to the Doolough Valley.
He responded quickly that, 'It's not just the lake that's black, the mountains are always covered in a thick black cloud'. And today was no different… but after a chat about the weather and Mayo football, we took our chances and headed off.
Leaving Louisburgh, it became very apparent we won't be coming across any civilisation for a long time…
We headed south on the R355, and passed the local GAA pitch and some beautiful farmland. Look out your left window and you'll catch a glimpse of Croagh Patrick, from an unusual perspective.
It's not long though till things start to get wilder. After passing by some more sheep-dotted fields, then a forest, we passed through vast open bog land and directly ahead, we caught our first glimpse of Mweelrea and the Sheeffry Hills.
At Cregganbaun, you'll see traces of the old primary school. As you keep winding down the open road, the mountains of the Mweelrea range get clearer and after a few km, you'll find yourself at the foothills of The Sheeffry Hills on the left-hand side.
Place yourself in the middle of an adventure — make a break for the gap in the clouds at Doolough Valley this weekend: https://t.co/euoTKq9tqp ?️#KeepDiscovering #WildAtlanticWay
? magdainireland7 [IG] pic.twitter.com/2kK5WZatPc

— Wild Atlantic Way (@wildatlanticway) February 15, 2022
The road starts to rise here and you'll find yourself wanting to pull in to take in the incredible scenery. To your right, you'll see the incredible valley carved out underneath Mweelrea and imagine the power and size of these glaciers 12,000 years ago.
After some rain, the waterfalls skirting down the mountainsides are a sight to behold.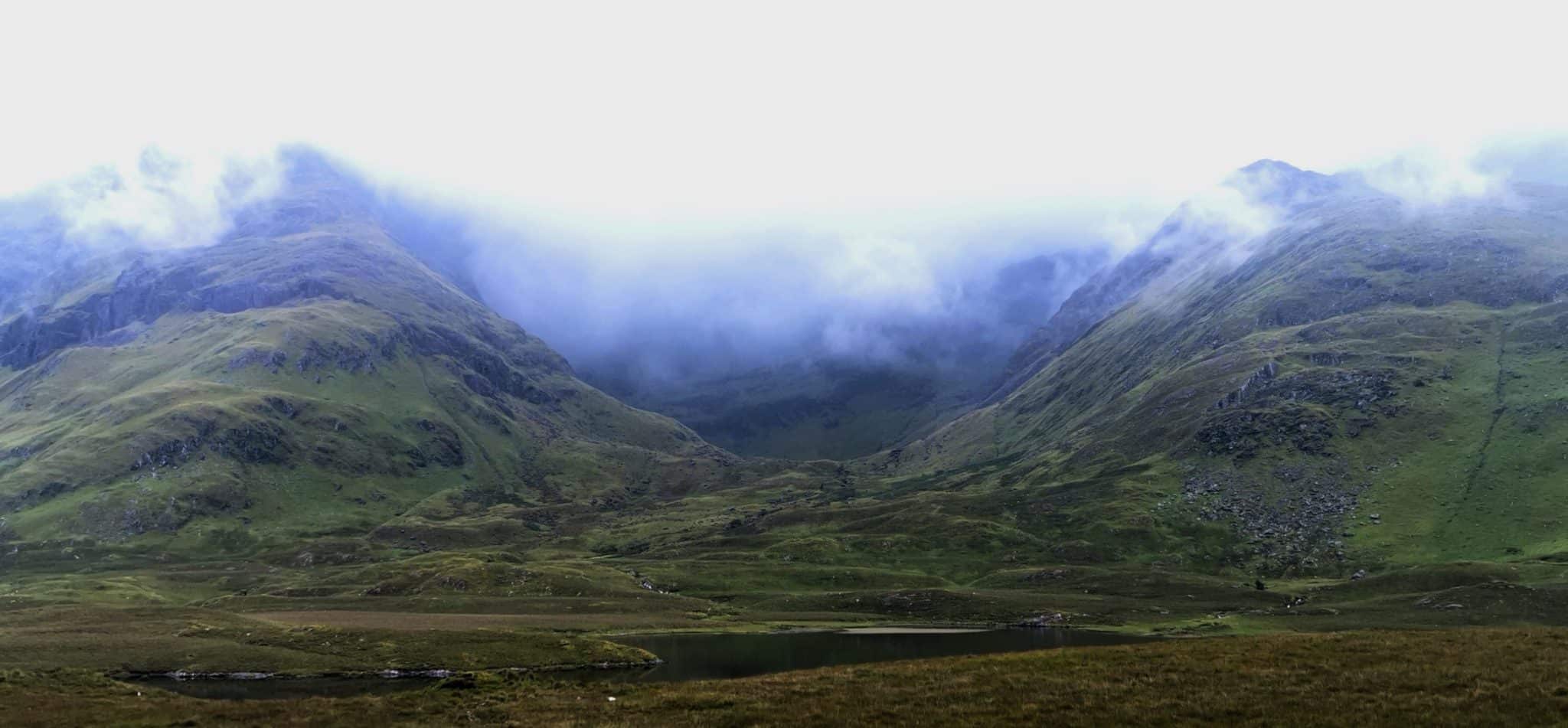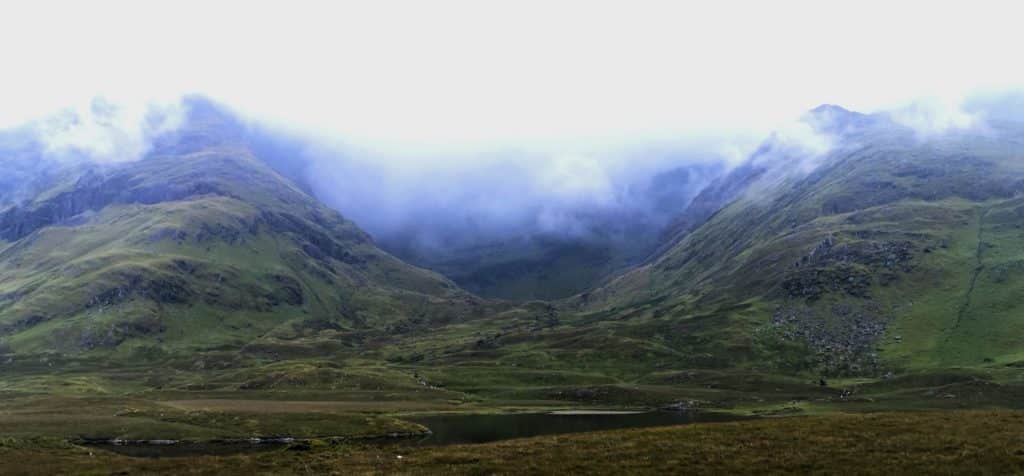 After coming down from this high point, the 2 lakes of Glenullin and Doolough will come into view. Pull in at the Famine Memorial and take in the views. This is wild Ireland at its very best.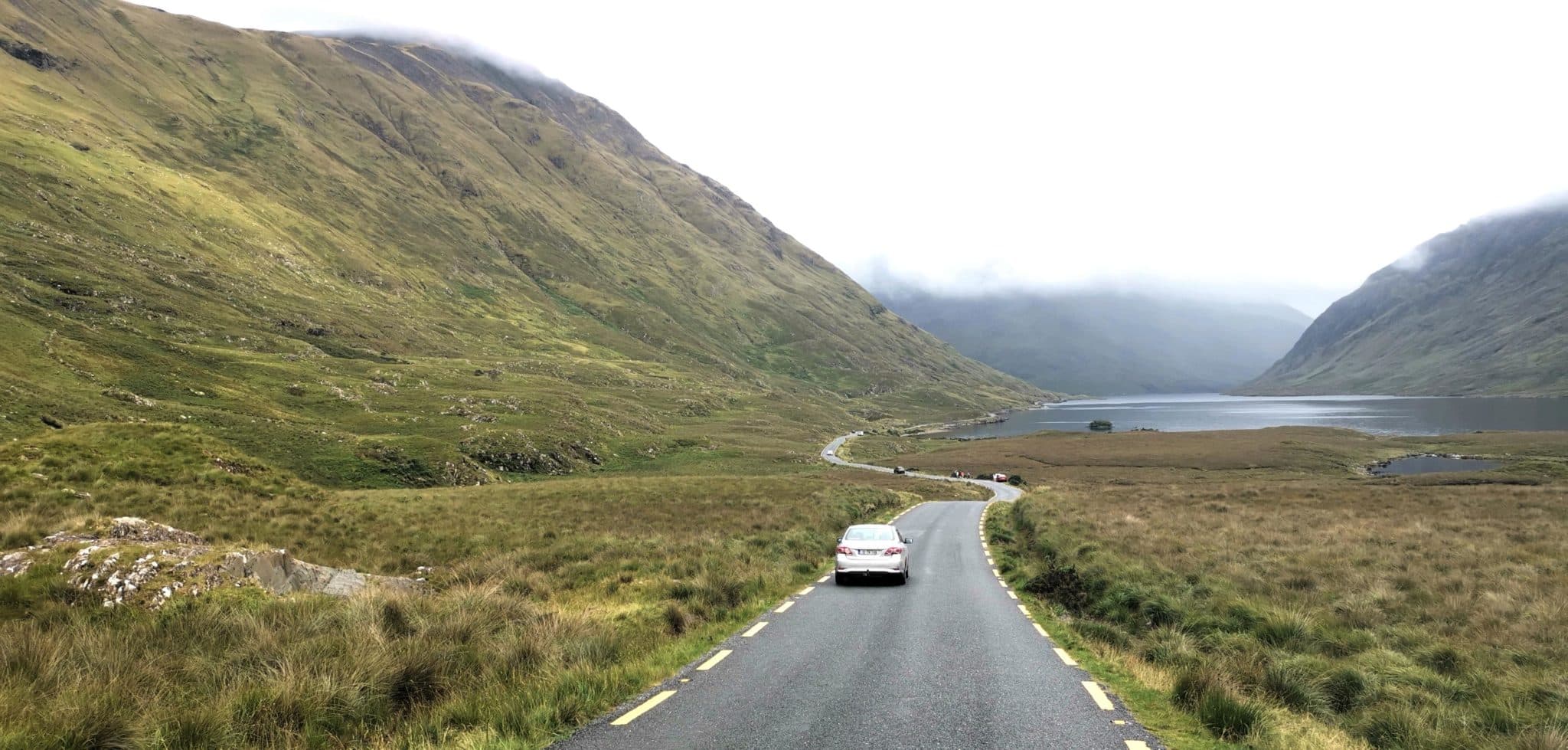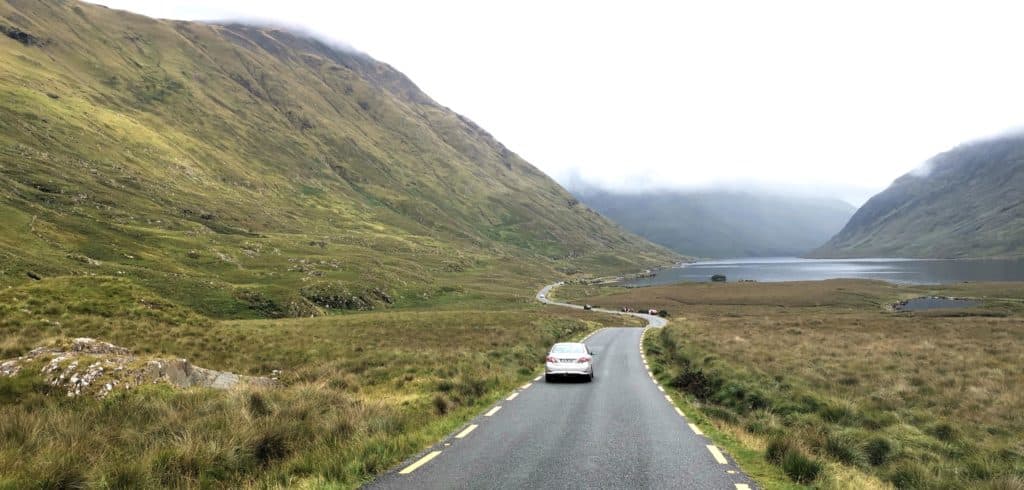 You'll probably imagine what it must have been like for those who made that journey to Delphi.
After here, the road meanders beautifully along the black lake and in front of you, you'll see the magnificent peak of Ben Creggan. Soon, you'll reach a small forest and there is a pull-in spot which you just can not miss! It's here.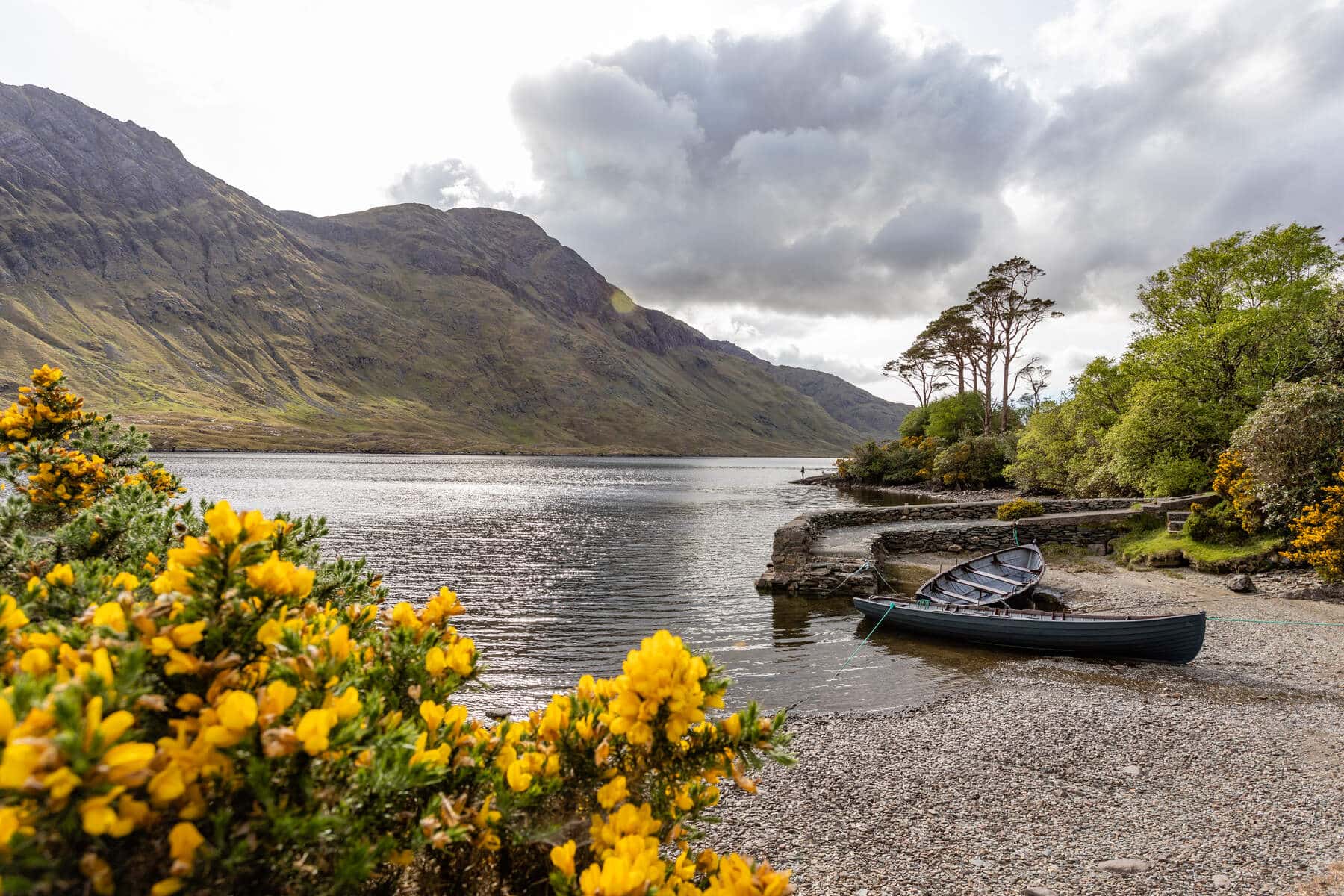 This is a beautiful photo spot and very well known. After trying to capture the best shot, follow the road through this spectacular Irish mountain valley, past Delphi, Finn Lough. All around you is beautiful scenery and you'll spot a fly fisher or 2 in the Bundorragha River.
Pull in (safely!) anywhere you like and take in the breathtaking scenery around you.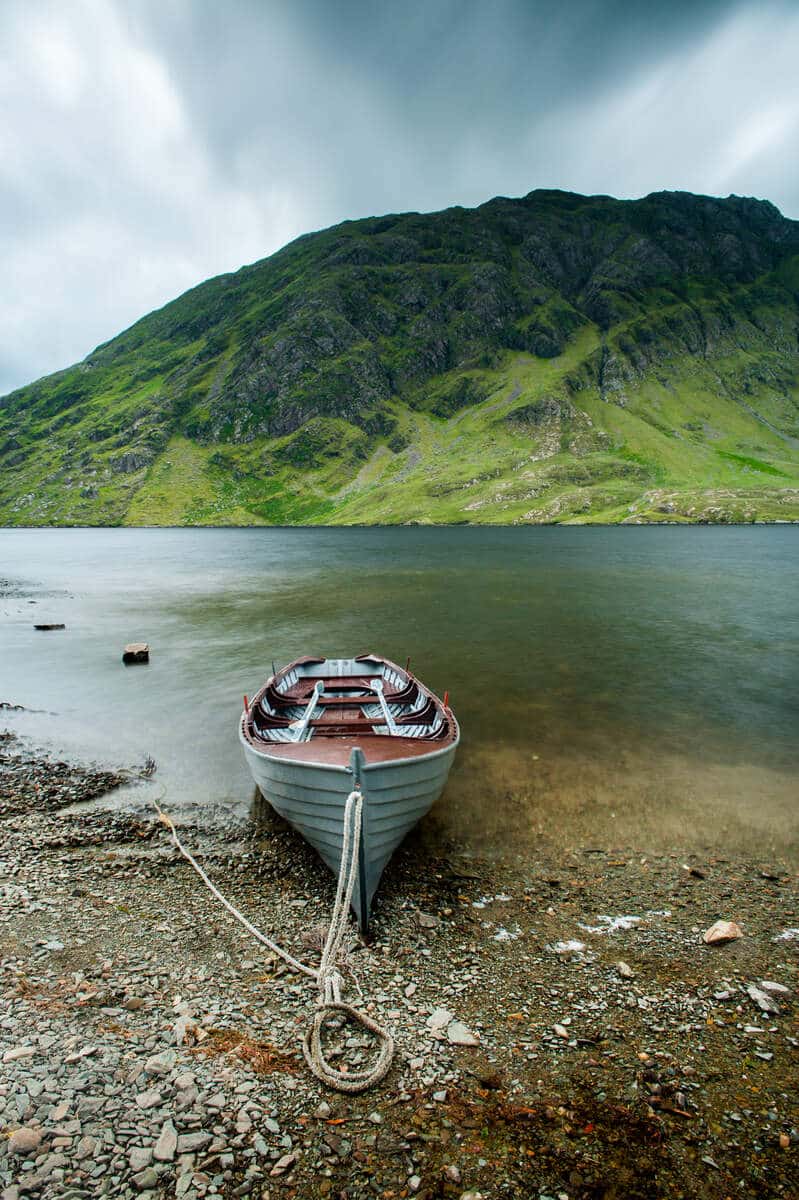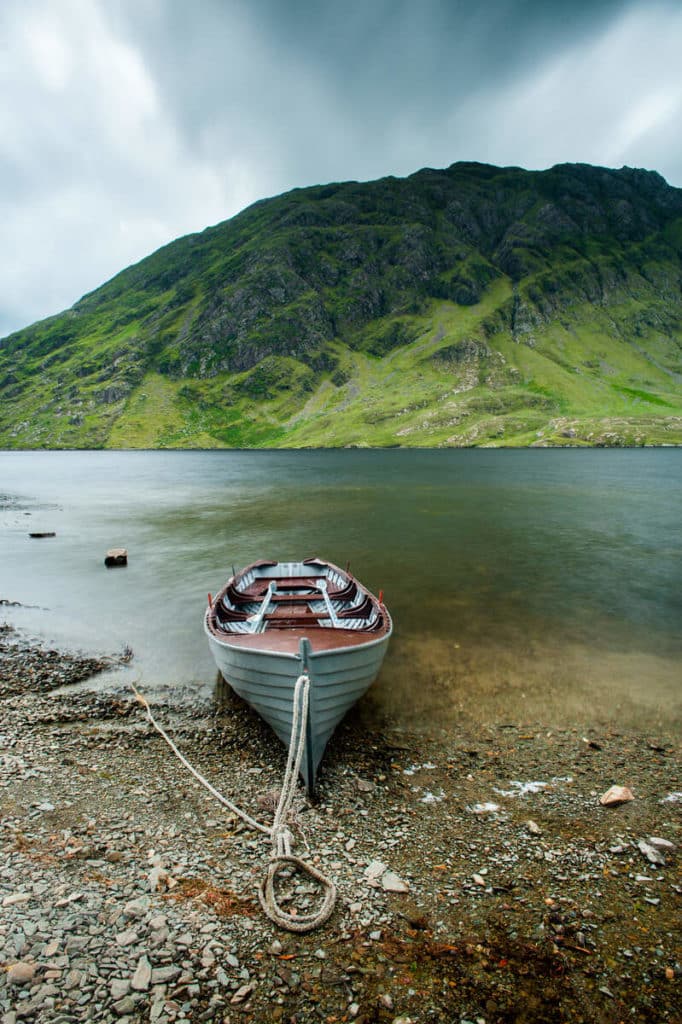 After a while you'll reach Killary Fjord and then the mountain pass is complete. After here, the beauty does not end, but we'll cover that in an upcoming article.
Places To Visit Near Doolough Valley
Beaches Galore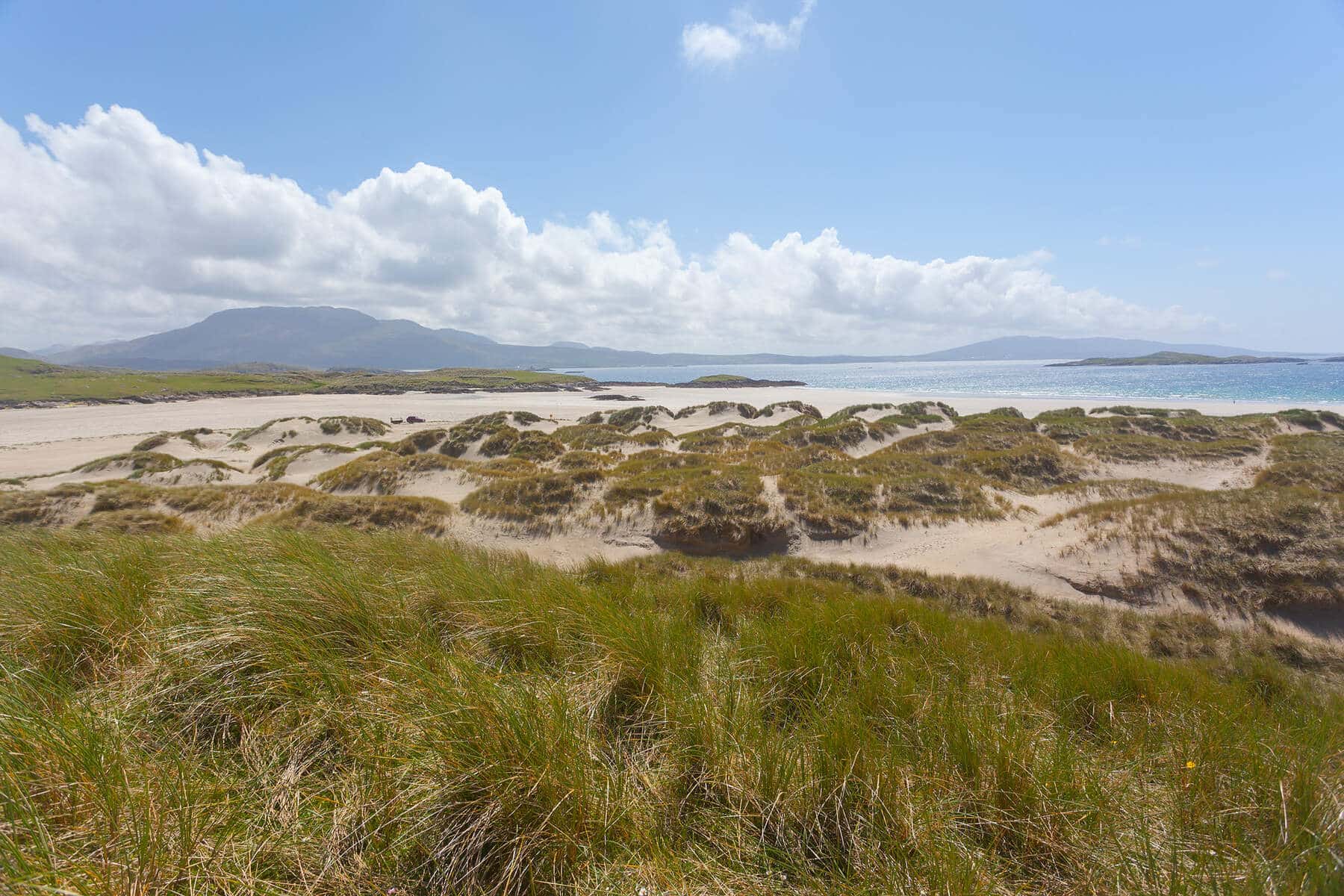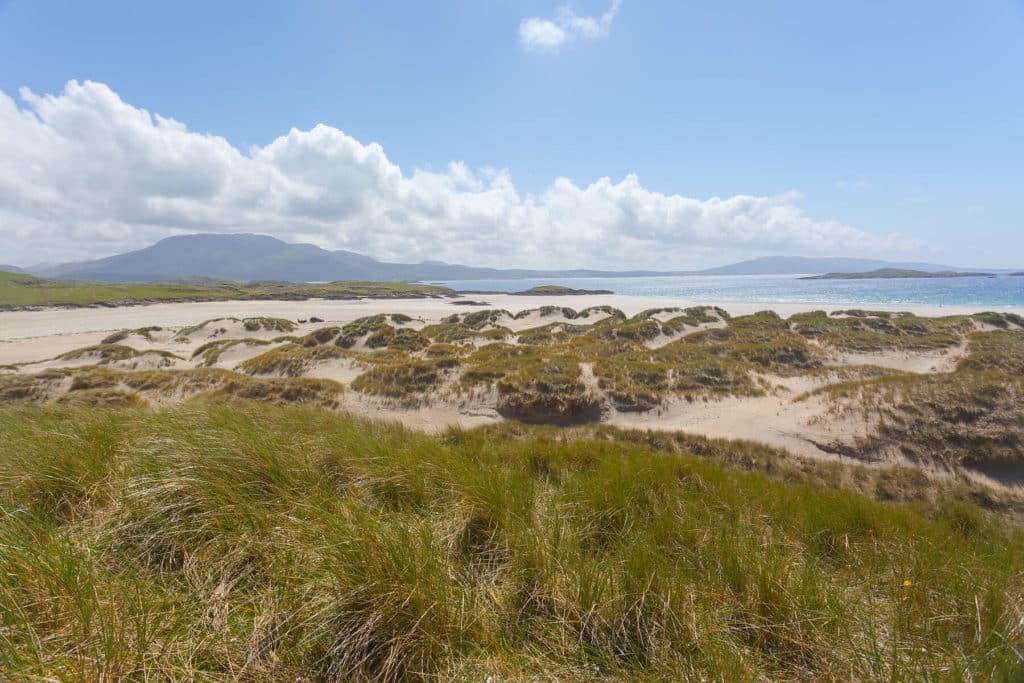 There are a large number of beaches in the region, from Silver strand and White Strand, to magnificent Carrowniskey Beach.
The southwestern coast of county Mayo is wild and windswept and home to some of the best beaches in the country. Also, in the Clew Bay area, you're spoiled for choice.
We have all of these beaches covered in great detail here.
Take The Ferry To Clare Island/Inishturk (Roonagh Pier: 20 min drive)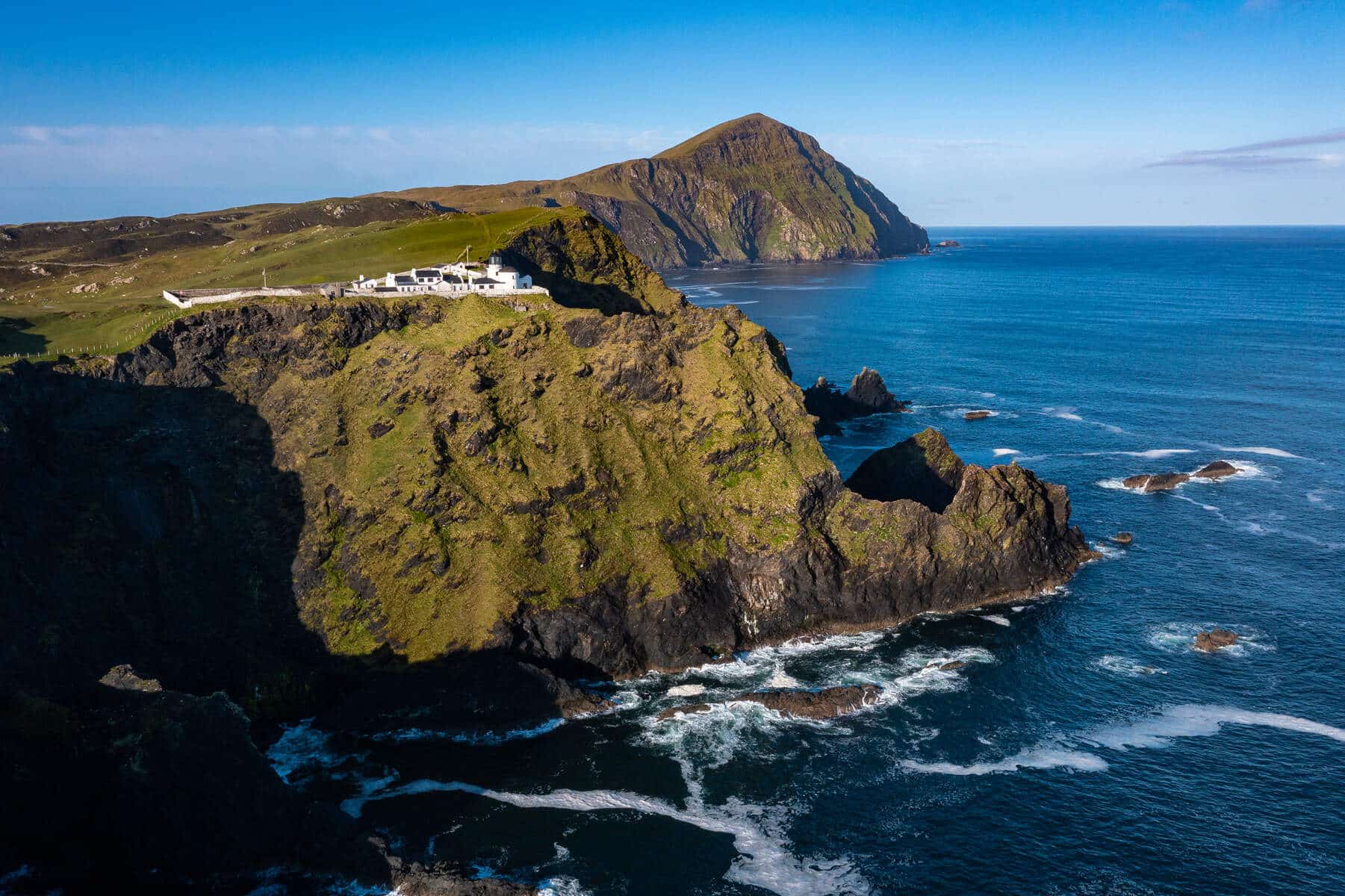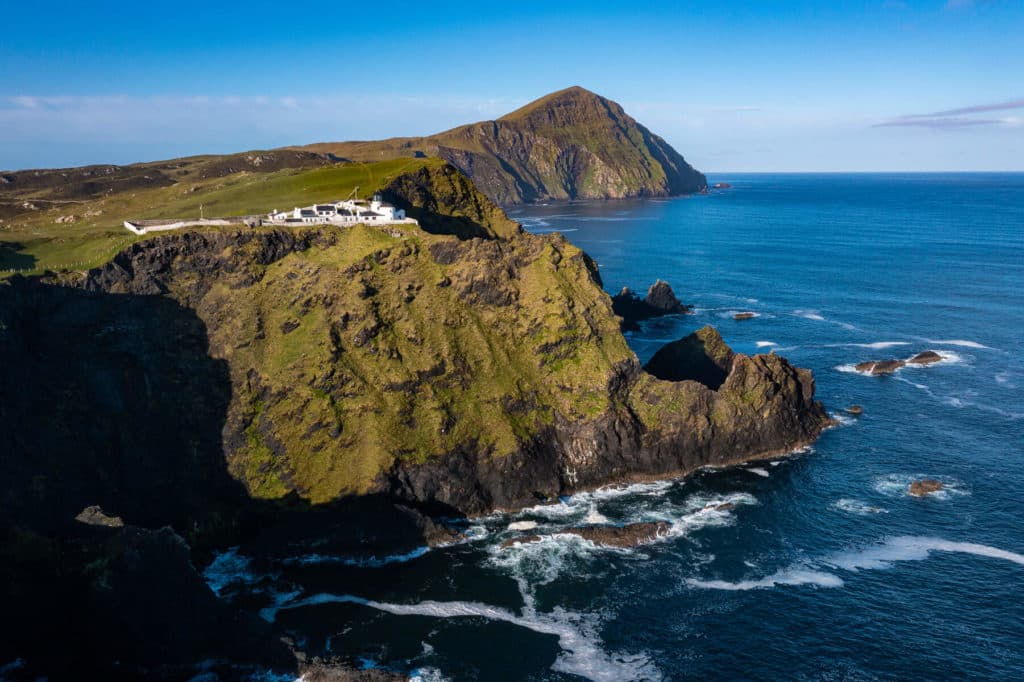 A visit to an Irish island, in our opinion, is an absolute must on your trip to the West of Ireland. Roonagh Pier, which is located 10 minutes from Louisburgh, offers sailings to both Clare Island and Inishturk island.
It's a short crossing to Clare Island, of only 20 minutes. Here there are numerous walks and hikes, including the stunning cliffs of Knockmore. The island is also famous for its 7,500 year prehistoric woodland, the remnants of which can bee seen clearly.
Inishturk is also well worth the visit and is famous for its archaeological sites. You'll also be treated to some excellent walks, which take you along some wild cliff scenery.
Visit Nearby Killary Fjord & Leenaun (25 min drive)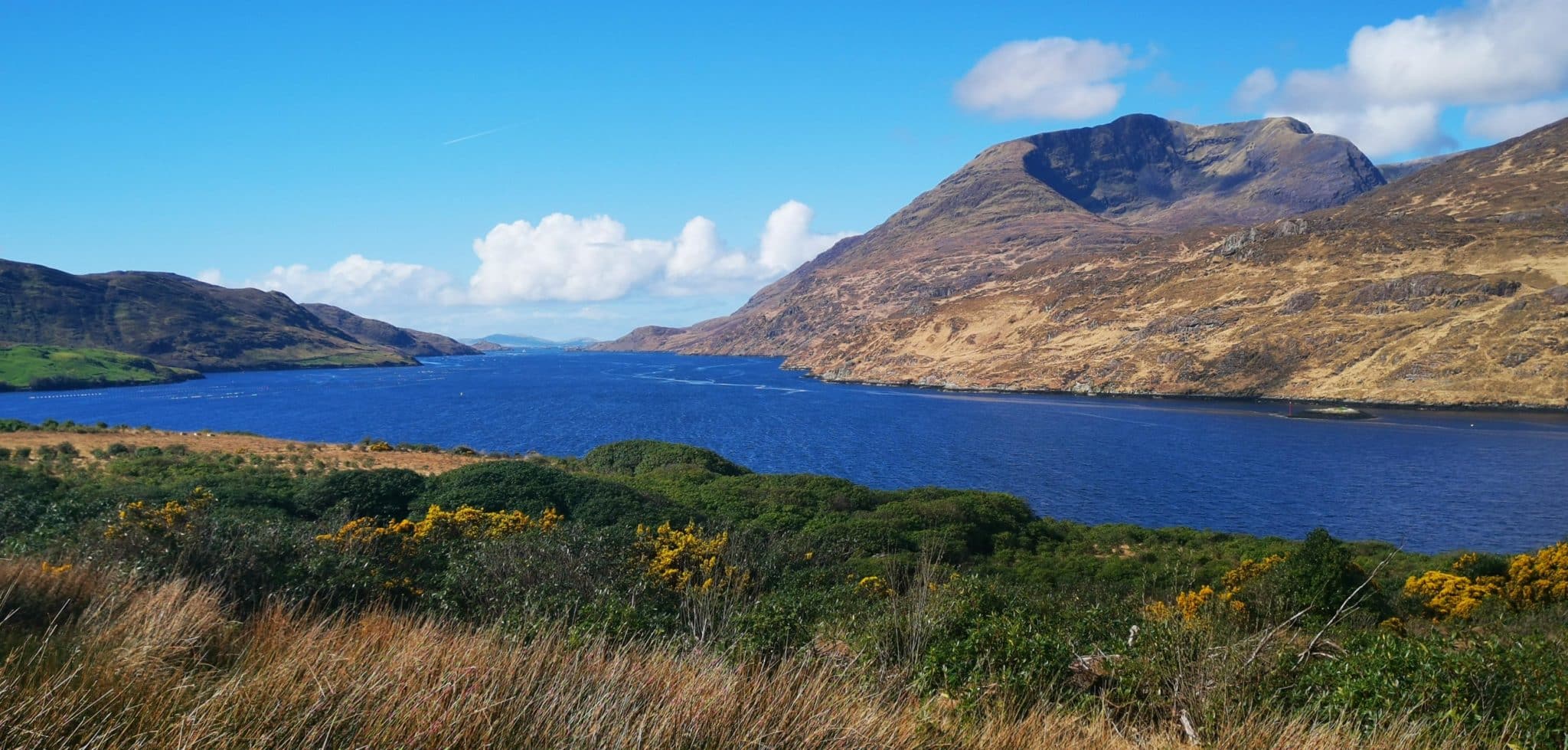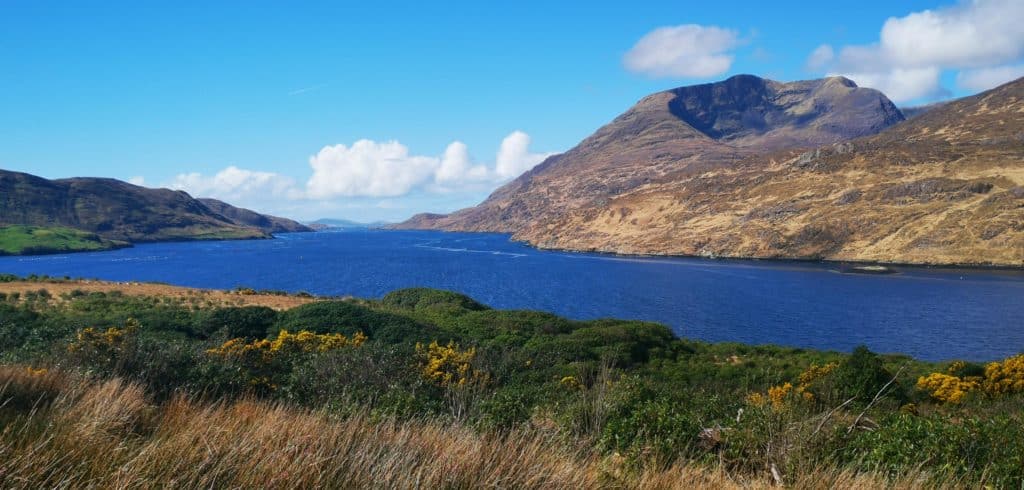 Continuing on the road south of Doolough, you will witness spectacular views along the Killary Fjord. You'll pass by Aasleagh Falls till eventually reaching the idyllic village of Lennaun at the mouth of the fiord.
Here you can stop, stretch your legs, grab some seafood chowder in the village, while taking in the beautiful views of the fjord all around you.
Continue Your Road Trip To Connemara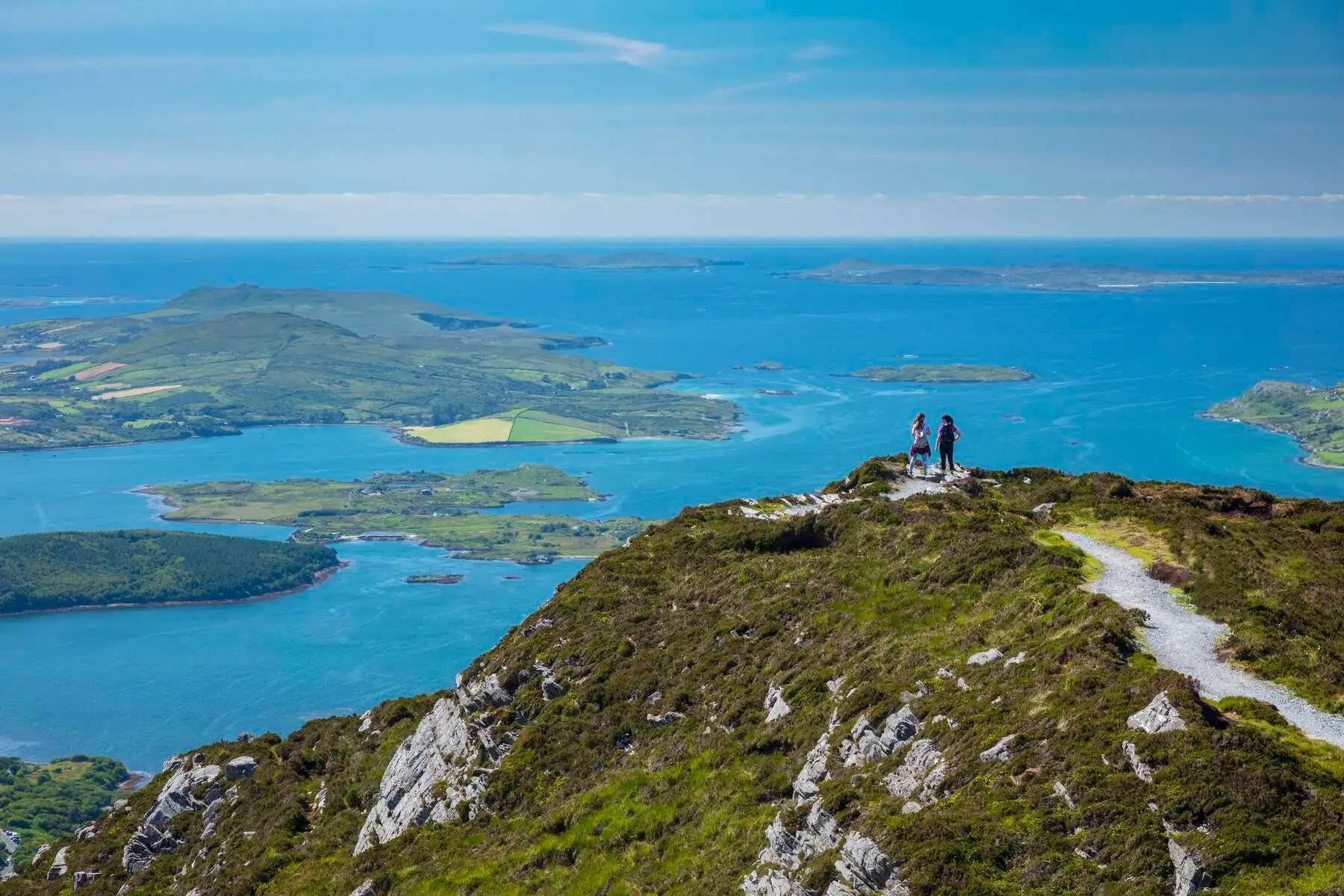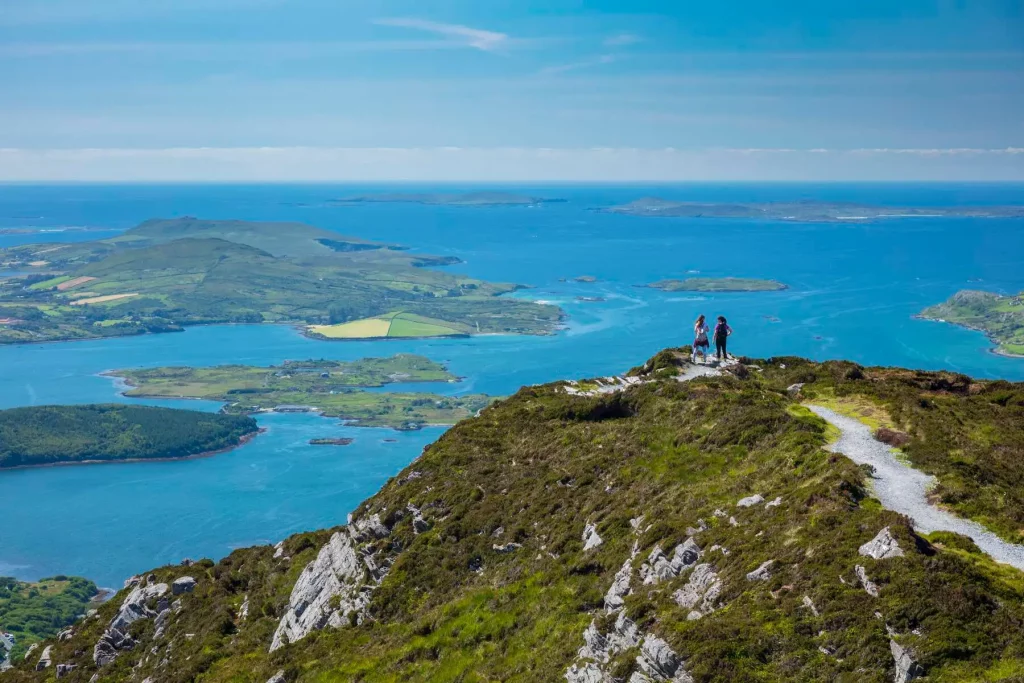 After stopping off at Leenaun, continue along the N59 road along the southern shores of Killary Fjord. This road will bring you once again through some magnificent scenery in wonderful Connemara.
Eventually you'll come to Kylemore Abbey (perhaps Ireland's most famous castle) and nearby Connemara National Park. While you're here you can take on the magnificent Diamond Hill hike.
Visit The Lost Valley (30 min drive)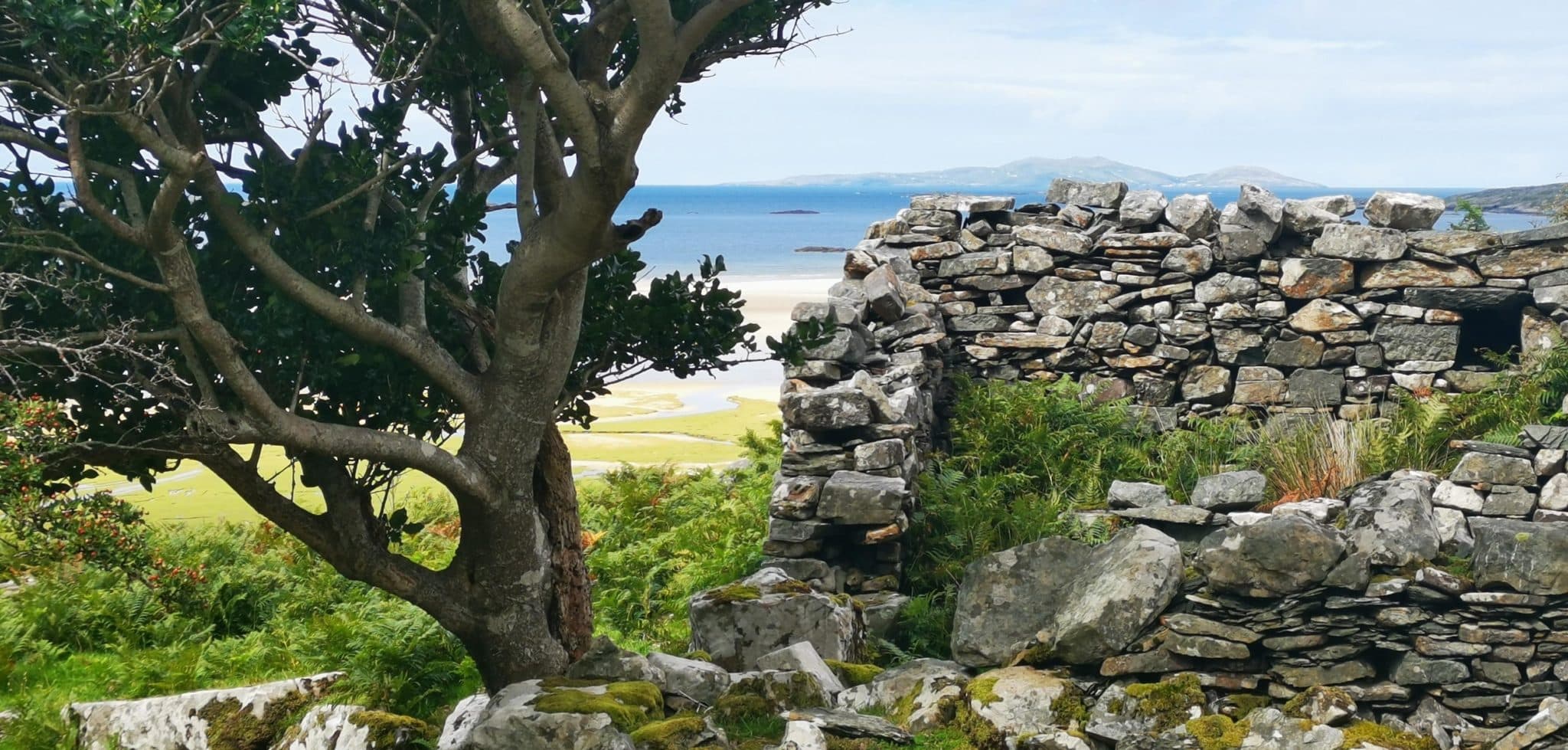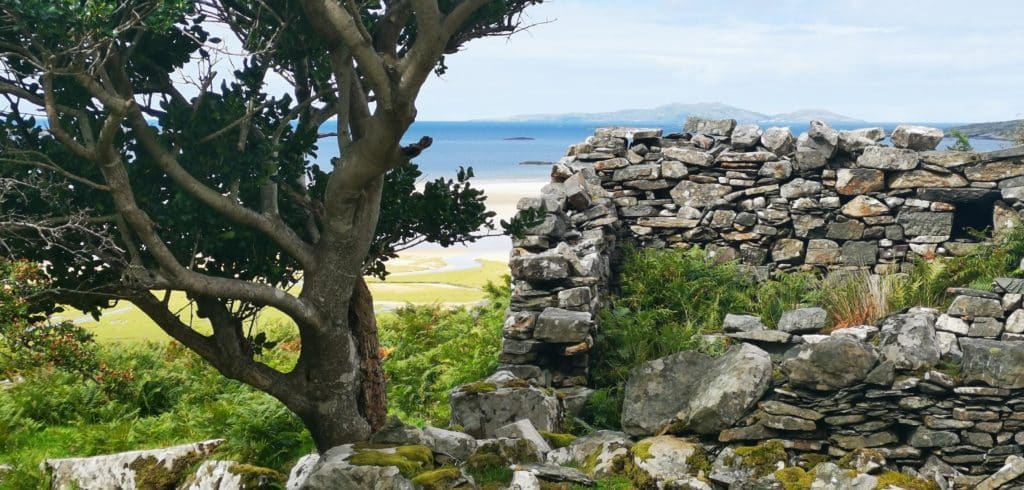 Before visiting Doolough Valley in August of 2023, I paid a visit to The Lost Valley, located in the southwestern corner of County Mayo. This is a fantastic way to spend a few hours.
John will take you out on his farmland (perhaps the most beautiful farm in Ireland) where he'll give you an incredible insight into the history of the area and the mass immigration that occurred here during to the famine.
In my opinion this is the best tour I've done in Ireland in a very long time, because of the authenticity and knowledge of the guide, his storytelling, the spectacular scenery all around and the truly hidden nature of this part of the county.
Where To Stay Nearby
The nearest large town is Westport and has the best choice for accommodation. We have all of these hotels covered in detail here.
Other accommodation options nearby are:
Delphi Lodge & Spa. Located in spectacular scenery, with its own adventure centre and 2 restaurants, this is a solid choice for a relaxing and luxurious stay.
Leenane Hotel: This highly rated hotel, dating from 1796, is a real step back in time. It's location, overlooking Killary Fjord makes it extra special.
Your Questions About Dollough Valley Answered
What county is Doolough Valley in?
Doolough Valley is located in the southwestern corner of County Mayo, 12 km south of Louisburgh and 18 km north of Leenaun.
When is the best time to visit Doolough Valley?
There is no exact best time to visit. Apart from some tourist traffic in the main summer months, it's a very quiet and isolated road.
Is Doolough Valley Worth Visiting?
Yes, 100%. Even those not very appreciative of natural scenery will find the landscapes in this part of Ireland breathtaking. Also, the tragic history attached to the location makes it well worth a visit.
Final Thoughts
We hope we have equipped you with all the information you need before you make the trip to Doolough Valley. We like to go into as much detail as we can and really appreciate everybody who takes the time to read our guides.
Let us know if you have made the trip!