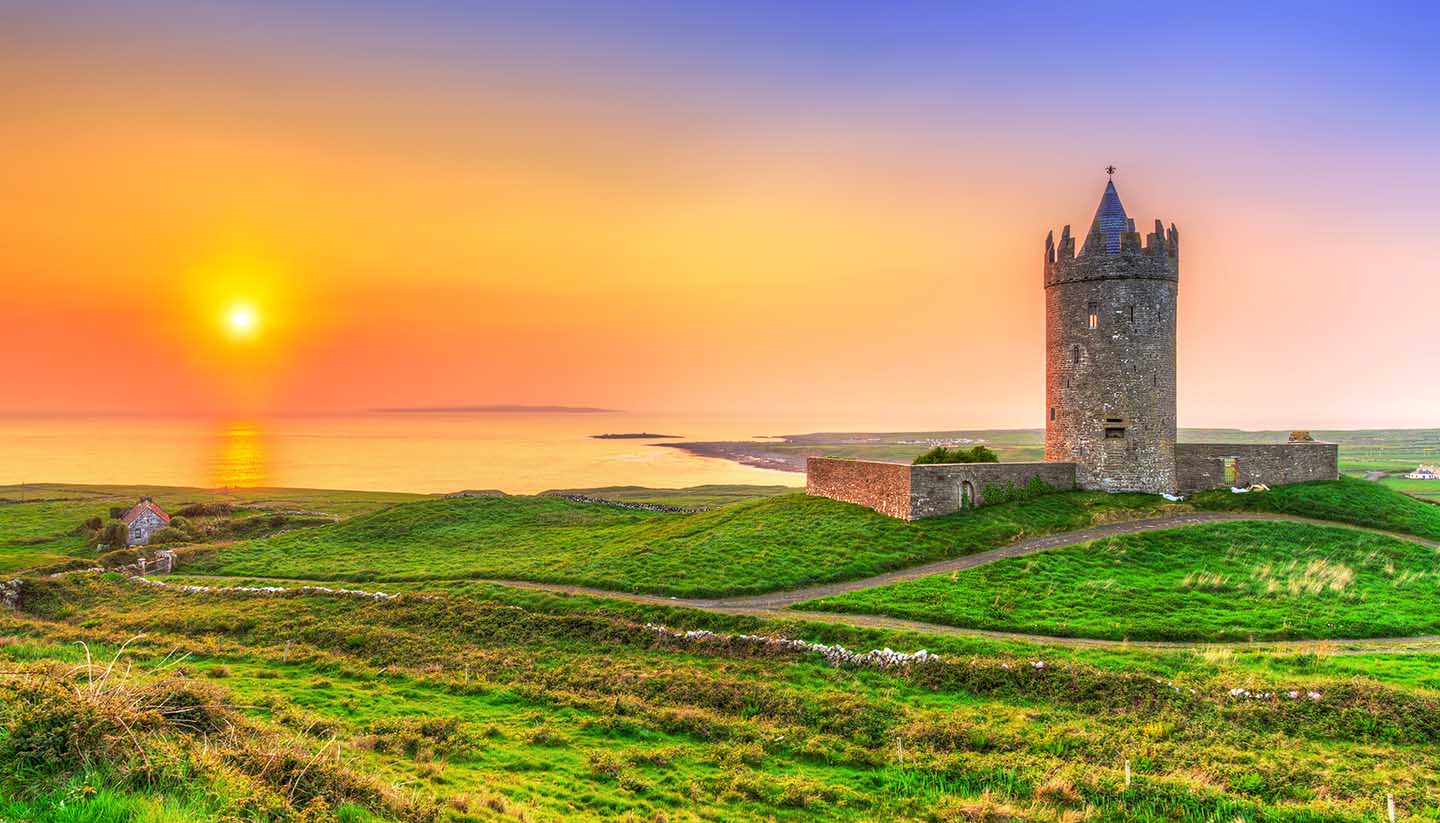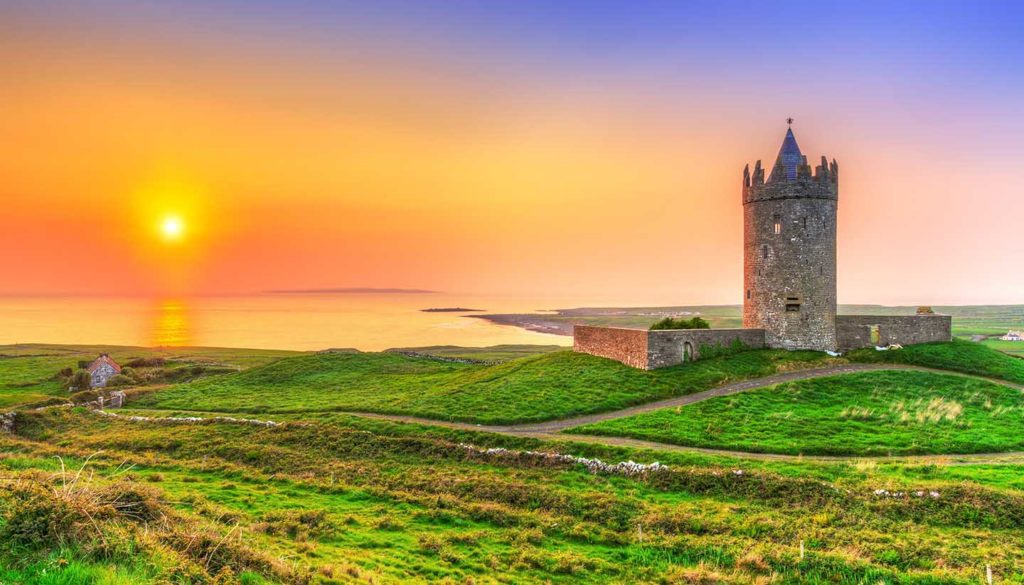 Do you have a special affiliation towards Ireland and unique Irish gifts? Has a trip to Ireland been on the cards for a while and you'd like to relax in front of the fire with the best Ireland guidebook?
As an Irishman, I'd like to give you my honest view on what I reckon make thoughtful gifts that will last for years to come. Most gifts you are about to see we have personally purchased and the descriptions you read are based on our opinions and experiences of owning them.
Sweet Isle of Mine is a participant in the Amazon Services LLC Associates Program, an affiliate advertising program designed to provide a means for sites to earn advertising fees by advertising and linking to Amazon.com.
Our Favourite Irish Gifts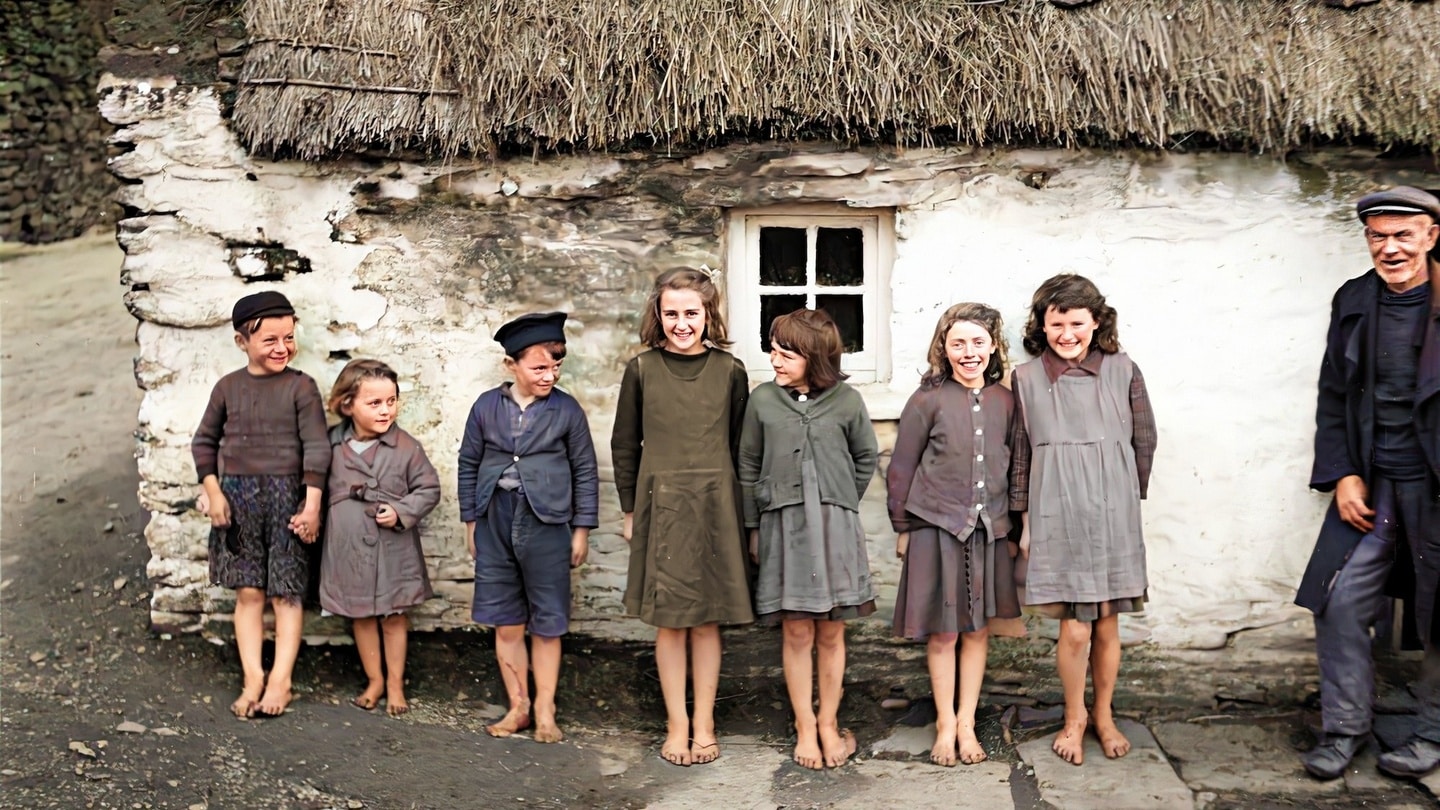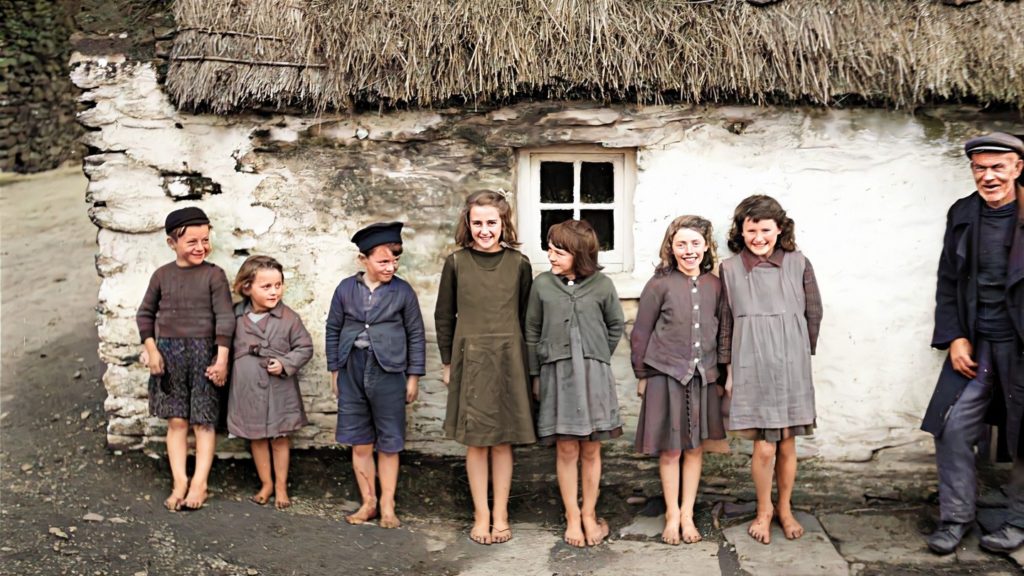 This groundbreaking book contains 170 historical images meticulously restored from black and white into colour. It gives a truly fascinating insight into Irish life over the last 2 centuries and includes various themes such as family, Irish scenery, traditions and The Irish Revolution.
This book lies on the coffee table of my sitting room and anyone who sees it is instantly enthralled. Definitely a book for those fascinated by life in Ireland or indeed anyone who may have Irish ancestry. The images are hauntingly realistic – a great companion by the fireside on a cold Christmas morning.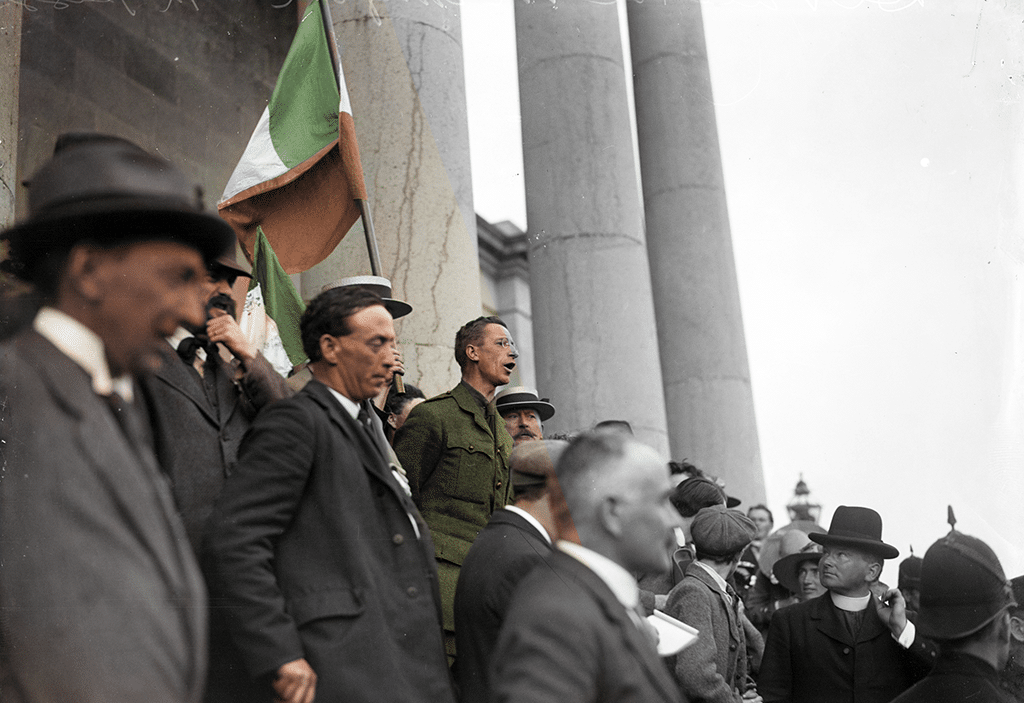 The follow-up to the best-selling original, this book continues to be a remarkable restoration of historical Irish images into colour. The accompanied descriptions will provide some fascinating commentaries, and coupled with the unbelievably realistic pictures, you'll be lost in this book.
Prepare to be transported back to an Ireland which seems light years away. From the thronged streets on market day to mugshots of revolutionary leaders, this high quality book provides both fascinating information and an aesthetic feast.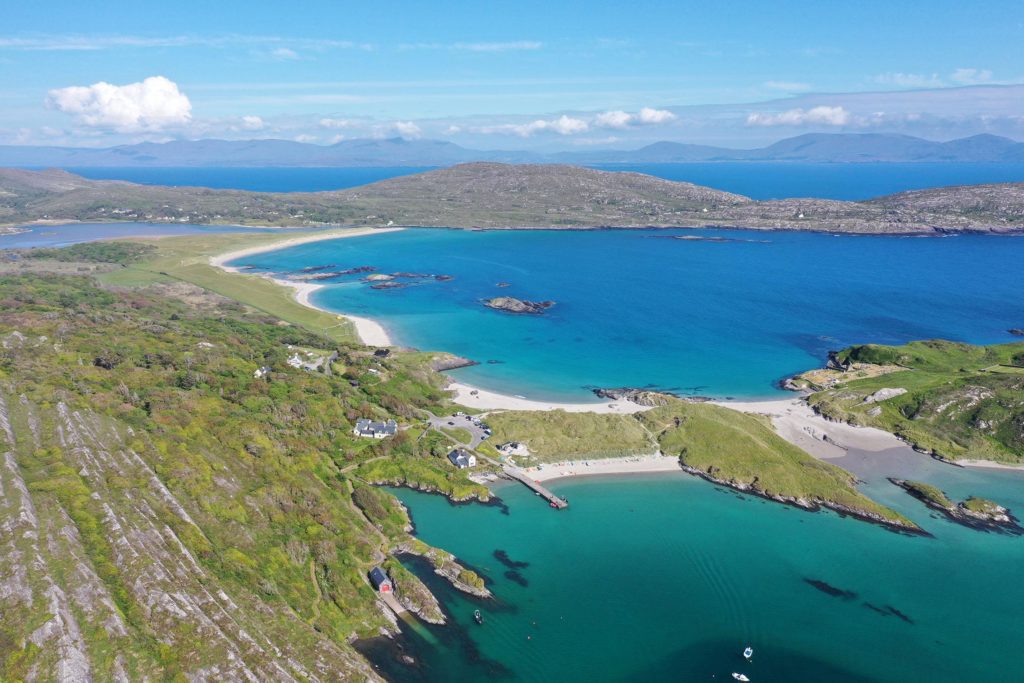 Once again, one of those sitting room coffee-table books which will draw attention for years to come. An extremely high quality product with an 'ocean' of information, this is my all-time favourite book.
Having grown up near the west coast of Ireland and having studied coastal geography, this book (for me personally) is a must-have.
The images are jaw-dropping. The amount of work that went into the 33 chapters, covering 6 different sections will keep you reading for years to come.
The book deals with various aspects such as Ireland's geological past and how the land has since been influenced due to human activity. I get completely lost in this book when I pick it up. It's ideal for just browsing through the photos, but also incredibly informative if you are interested in discovering how Ireland's breathtaking coastal landscape was formed.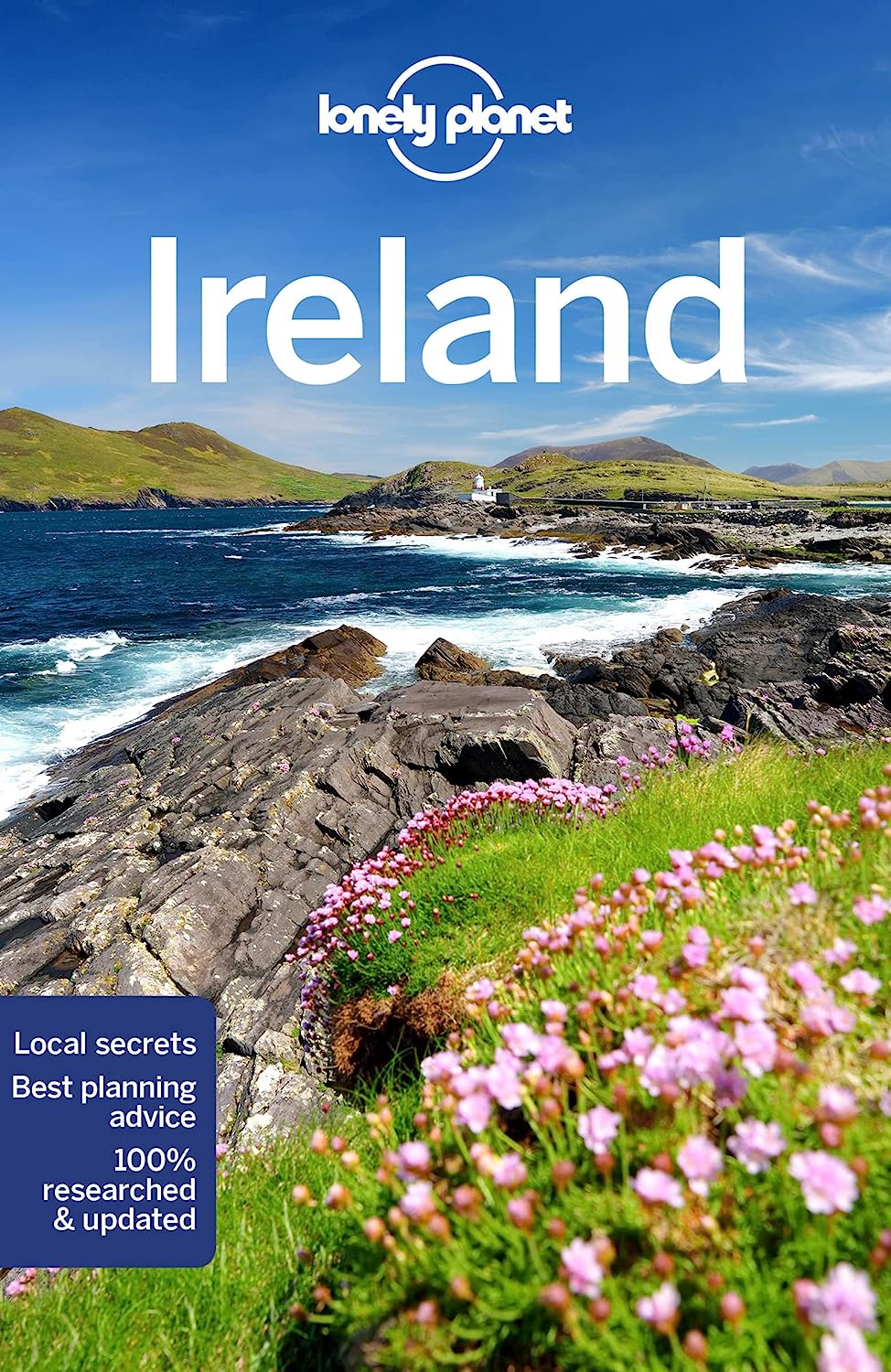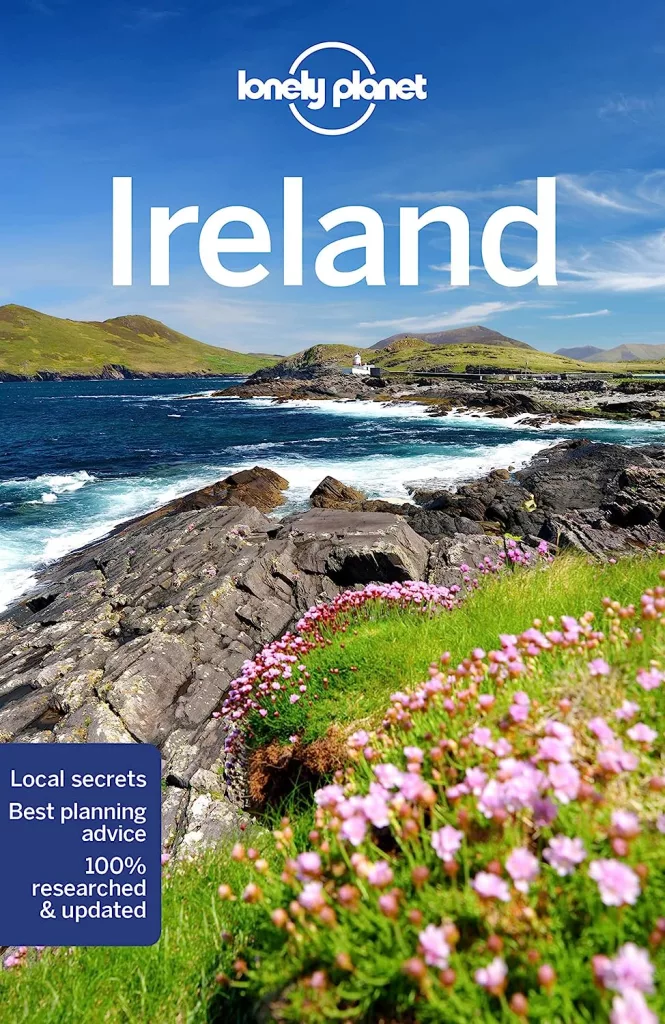 Why have I chosen this particular guidebook? Well, it strikes a balance between very useful up-to-date information, and because I love the maps and visuals. In fact there are over 90 maps in the book.
Also, I feel Lonely Planet seem to genuinely spend a lot of time getting to know the country they are writing about and do not tend to just send you to the most visited of stereotypical locations. The pub and restaurant guides are also well thought out, with some good tips on where to find authentic Irish pubs.
I feel having a guide book is always nice to have, either for planning in advance or just to whet the appettite before visiting a country.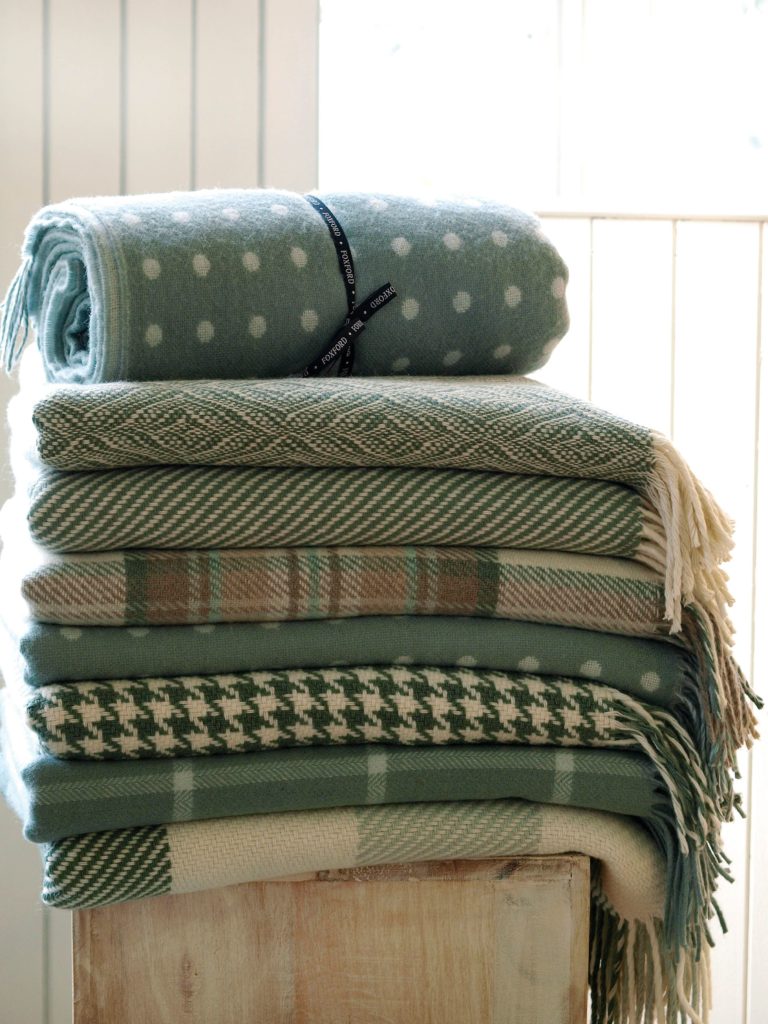 Ok, so I'm guilty of some County Mayo bias here, having grown up close to the world-famous Foxford Woollen Mills. Over the years this once relatively modest-sized woollen mill has transformed into a high-end merchant of some beautifully woven products.
A visit to the shop and restaurant (which serves some fantastic healthy meals) is a must if in the Mayo region.
The shop sells a huge variety of items, from Irish gifts to clothes and perfumes to books. But one must-have is a 'throw'. These are multi-functional and can be used for decorative purposes or to keep you nice and cosy on a freezing winter's night.
They come in a variety of designs and colours, and the lamb cashmere is incredibly soft to the touch. Possibly the ultimate Christmas gift.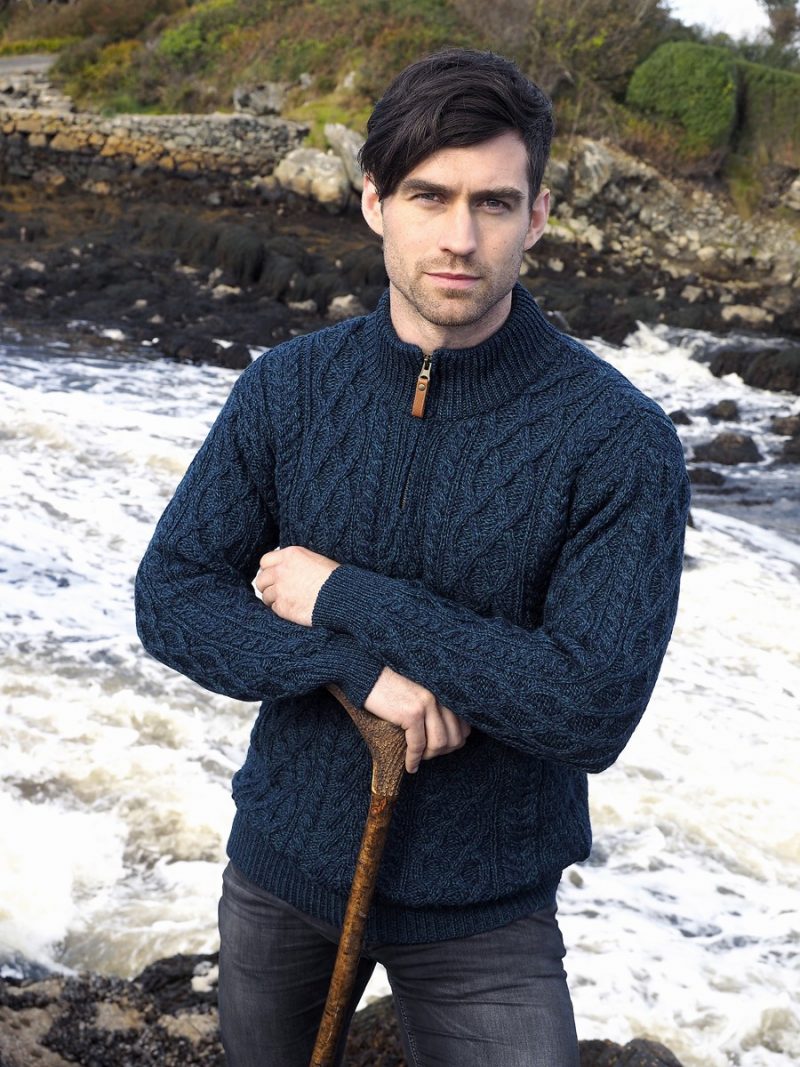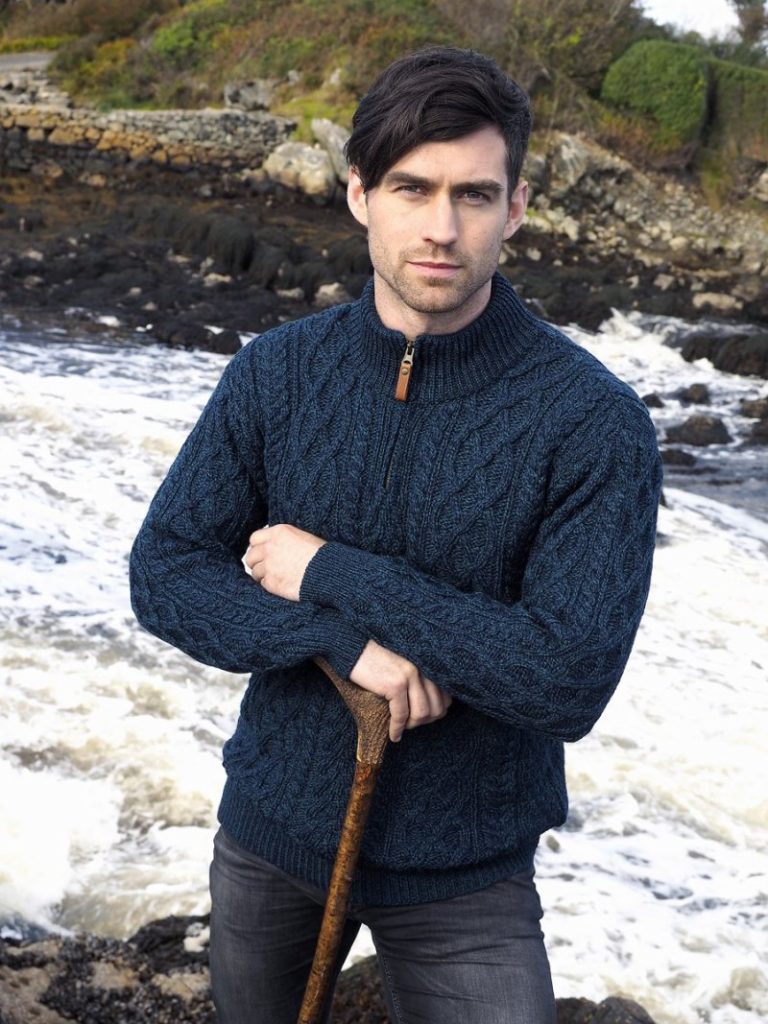 It's always great to have at least one lamb's wool sweater in the locker for those winter days where you feel the wind would go right through you. Sometimes, in my experience, wool can get proper itchy and can feel awkward.
Well these two handpicked items will ensure itch-free, blanket-like comfort for those biting-cold days, whether you are out for a winter walk along the beaches of Ireland or roaming the firgidly-cold streets of New York. They look good too and have a nice, neat fit. Also available in multiple colours.
For him:
For her: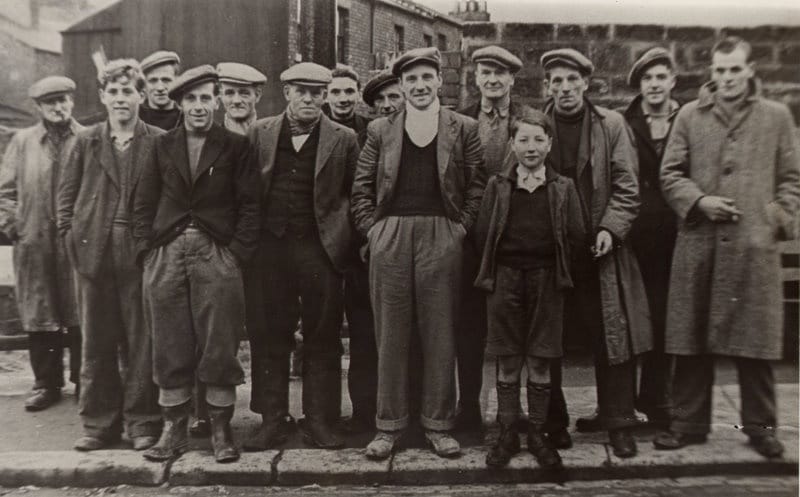 You have the woollen jumper so now you want to complete the look? You can't beat a good ol' cap! These highly versatile and proper cool items of clothing are coming back in a big way lately. As well as looking cool, they have to be comfortable, so quality craftmanship is key here.
These Irish-made, neutral coloured caps will go with everything and will make you blend in nicely to the wilds of Connemara on your next trip to the Emerald Isle!
The ring that reveals every relationship status! Before Facebook, there was a way you could let the world know if you were single, engaged or married. Let me explain, but first have a look at this beautiful Irish ring.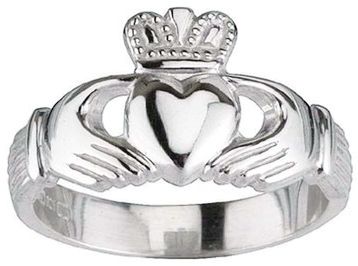 If you wear the ring on your right hand with the heart facing outwards from your body, you're single.
If you are in a relationship, wear the ring also on the right hand, but with the heart facing inwards.
If you're engaged, wear the ring on you ring finger on your left hand, with the heart facing outwards
If you're married, well, I think you've got it…left hand, ring finger with the heart facing inwards.
If you're divorced, I guess you slide down that snake all the way to the start again!
The standard, go-to ring is sliver in colour. Although there are many variations, this is the original design and colour. Check out these 2 simple, but elegant Claddagh rings:
Ireland is associated with the colour green, with one such widely used nickname being 'The Emerald Isle'. Although this wonderful gemstone has long being associated with the country, it is not found naturally in Ireland.
The good news is that a naturally-found stone, also green in colour is found in Ireland: Connemara Marble.
It has a grey/green shade, and while not being too sparkly or dramatic, fits perfectly with some traditional Irish pieces of jewellery such as the Trinity Knot, Claddagh Ring or Tara Brooch. Below is a selection of some beautiful pieces available online:
First, some hand-crafted earrings made from Sterling Sliver with Connemara Marble inlays:
And here, a Connemara marble pendant necklace:
Our Favourite Smaller Irish-Themed Gifts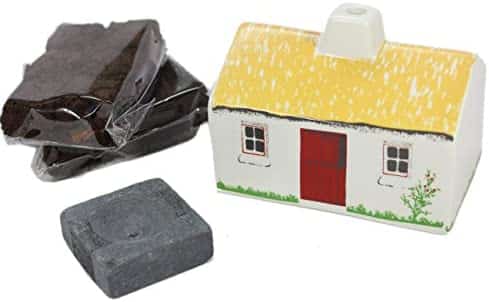 This may seem completely nuts to many Irish people, but let me explain. Living abroad myself, I have purchased this many times as it is the ultimate reminder of home and the distinct smell which fills the Irish air in the wintertime.
Turf is burned in many Irish fires throughout the colder months. Turf itself is dried peat and is harvested in the bogs of Ireland during the summer months. It has traditionally been the main form of heating in Ireland for centuries.
You will be aware that the sense of smell is an incredibly powerful memory awakener, and I know myself (having spoken to many Irish expats) that they have also purchased this wonderful little gift!
You simply light the little pieces of turf and place them inside the ceramic cottage, where the smoke escapes out the miniature chimney on the top. A real gem of a gift!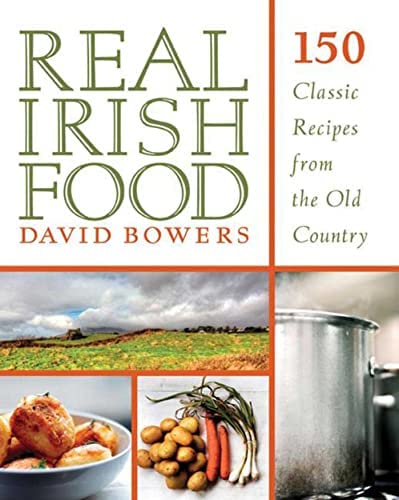 Who said recipe books are old fashioned? Having a recipe book in the kitchen is incredibly practical and prevents you from getting butter in the crevices of your precious phone!
This one is very comprehensive and almost the go-to in terms of Irish recipe books. It covers everything from fish dishes to tarts, jams to stews. After attemtping all recipes here, you'll soon discover that Irish food is far from bland, and is in fact incredibly varied and delicious.
Are you a fan of relaxing Irish music? For me, after a busy day, it's great to sit in the car on the drive home and let the beauty of Irish and Celtic melodies destress me nicely…
Here is a compilation of some wonderful Irish tones, which is also great background music to any Irish-themed get-together you may be having. It may also be a wonderful companion for you on your next roadtrip through the magical Irish countryside… Available on MP3 or CD.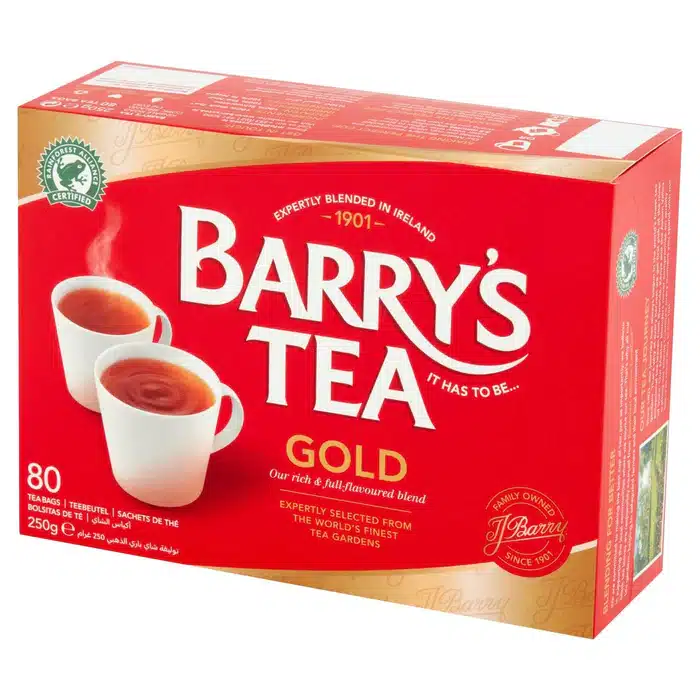 There's no way I could end this post without mentioning a staple of almost every Irish person's diet: tea.
It's drunk either black (which is rare), with a shot of milk (which is common) or with some sugar (which is quite common, but bad for the teeth)
This is our go-to tea and is a nice alternative to coffee. It also contains caffeine, although significantly less than a standard filter coffee. If you are just in it for the taste, then it's also available Decaf.
Tea is a powerful drink in Ireland. There are no real set times for when somebody drinks tea. Could be in the middle of the night, could be in front of the TV, could be outside in the hayfields or at the bog cutting turf.
It's almost like a substitute for water and although the Irish word for Whiskey (Uisce Beatha) literally translates as 'the water of life', I reckon there is a stronger contender for that accolade.
Let's hope the man perched in the tractor has left a drop for the other lad.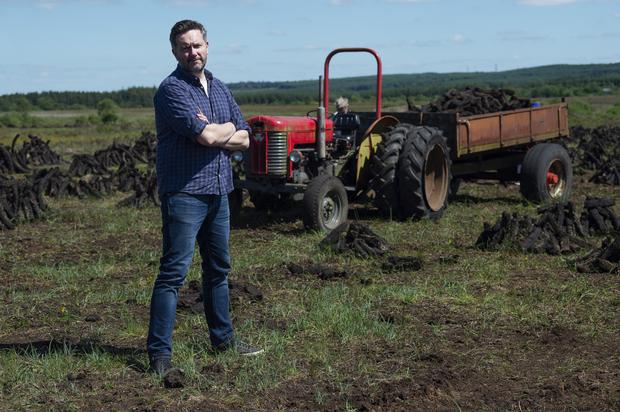 Be prepared if you enter someone's house that you will be immediately offered a cup of tea and maybe a biscuit. You can't beat it. Tea is the root of all conversations in Ireland, the start of every major plan, the sidekick to every full Irish breakfast. Go on, you know you want some…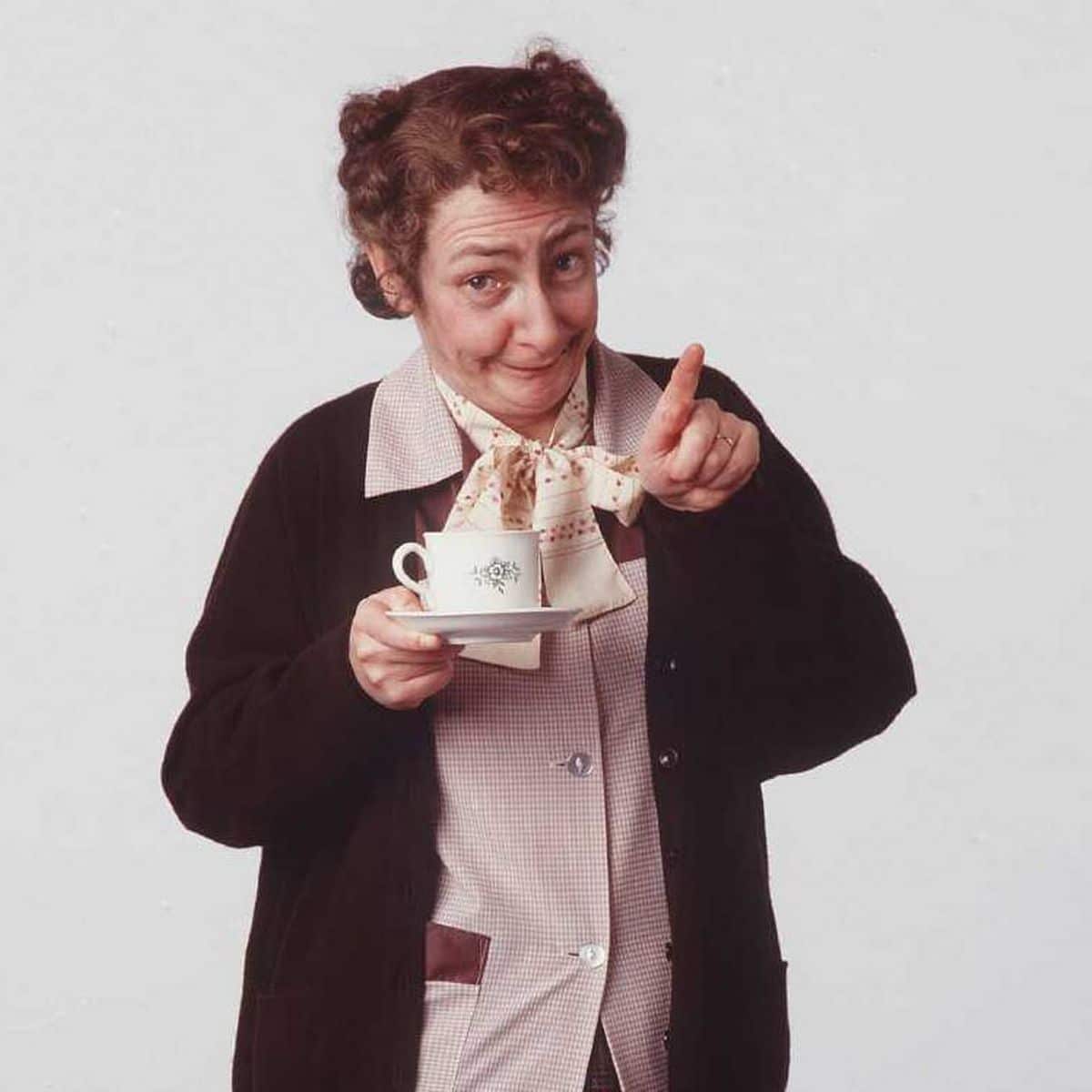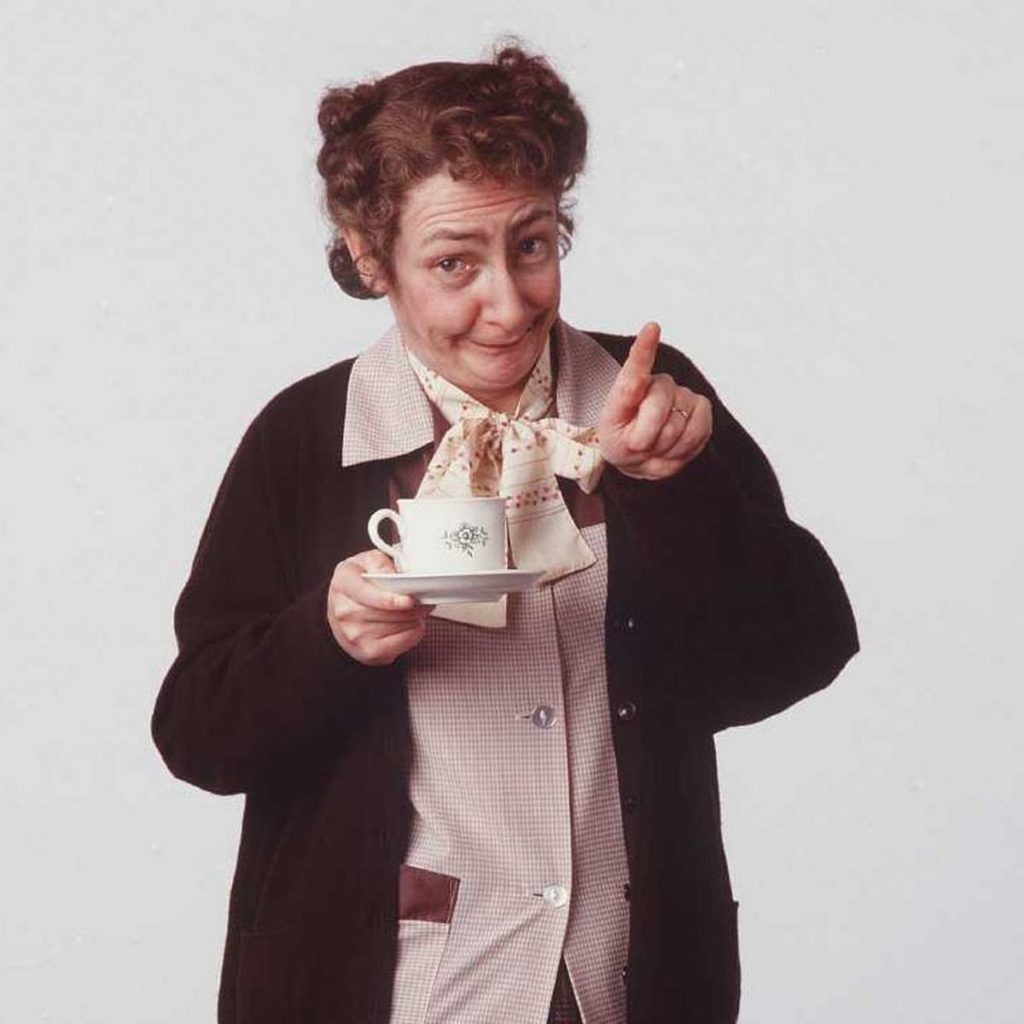 Conclusion
If you feel these gifts are making you consider a trip to Ireland, click here to see the reasons why I think you should visit this wonderful country.
Or just scroll around our site where we take you on a tour of the wonderful West of Ireland.
If you have any questions, I'd be deligted to help out with any query you might have!
Slán agus beannacht libh go léir.