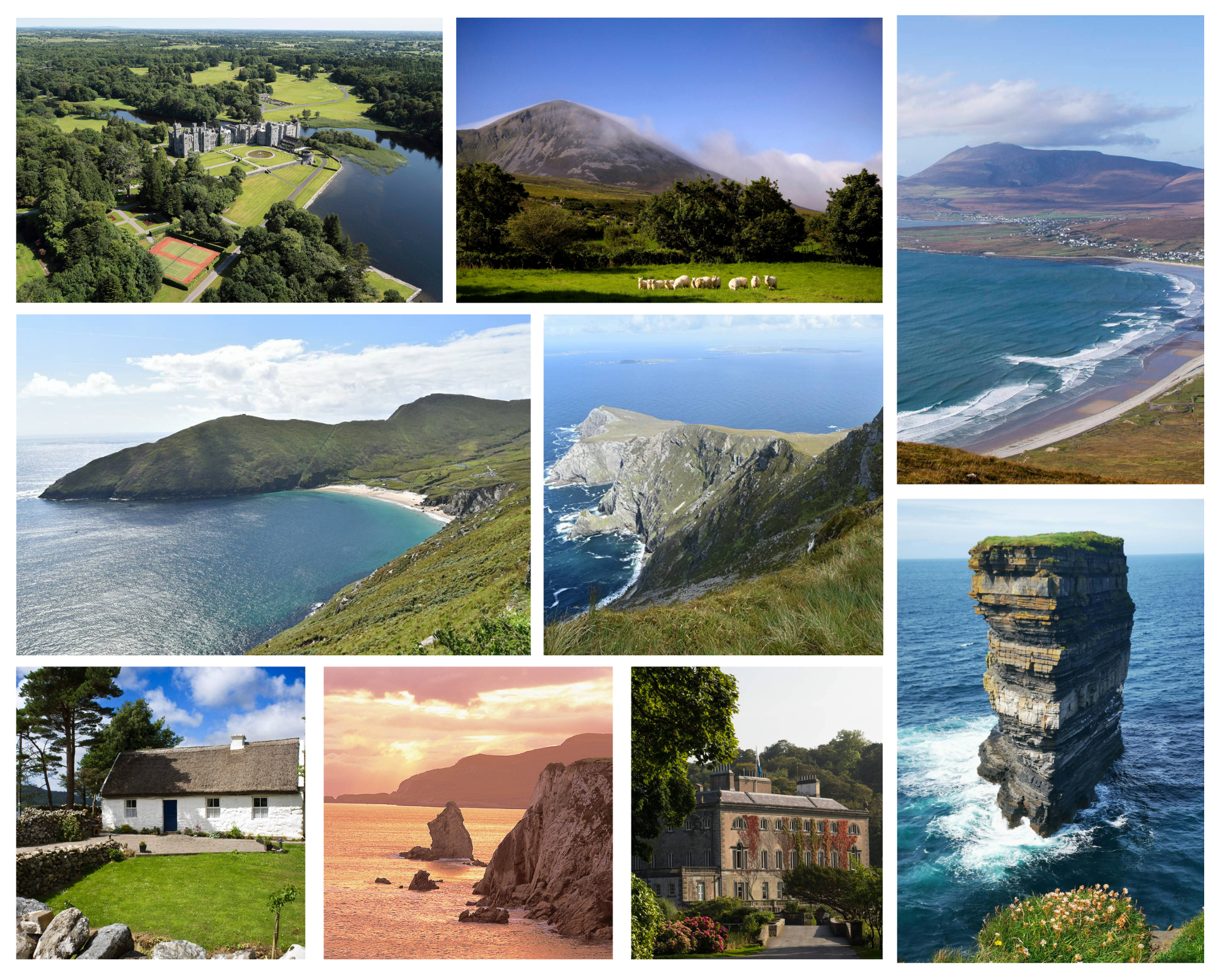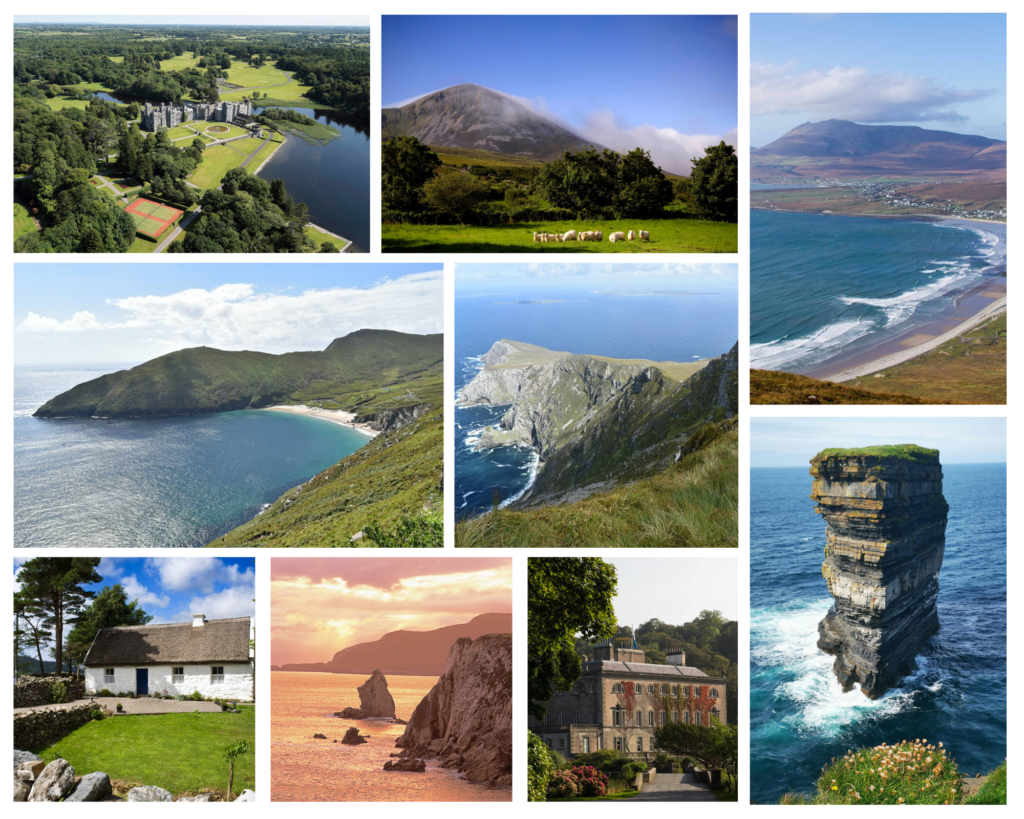 If you are considering visiting County Mayo and would like to see some beautiful pictures, you've landed in the right spot!
Recently I climbed the mighty Croagh Patrick for the 18th time and experienced especially spectacular views (you'll see them in the photos below) The photos gained a fair bit of attention and led to a ton of comments and mails asking for some photos of the best places to visit in County Mayo.
So I thought it's time to gather all my favourite photos and put them together into a 'best of' compilation. This was no easy task as my own phone has roughly 3,000 photos of the county!
Whether you have never visited Mayo, are a proud Mayo person or are just a fan of beautiful landscapes, this compilation is for you… Enjoy!
Images of Our Favourite Places in County Mayo
Croagh Patrick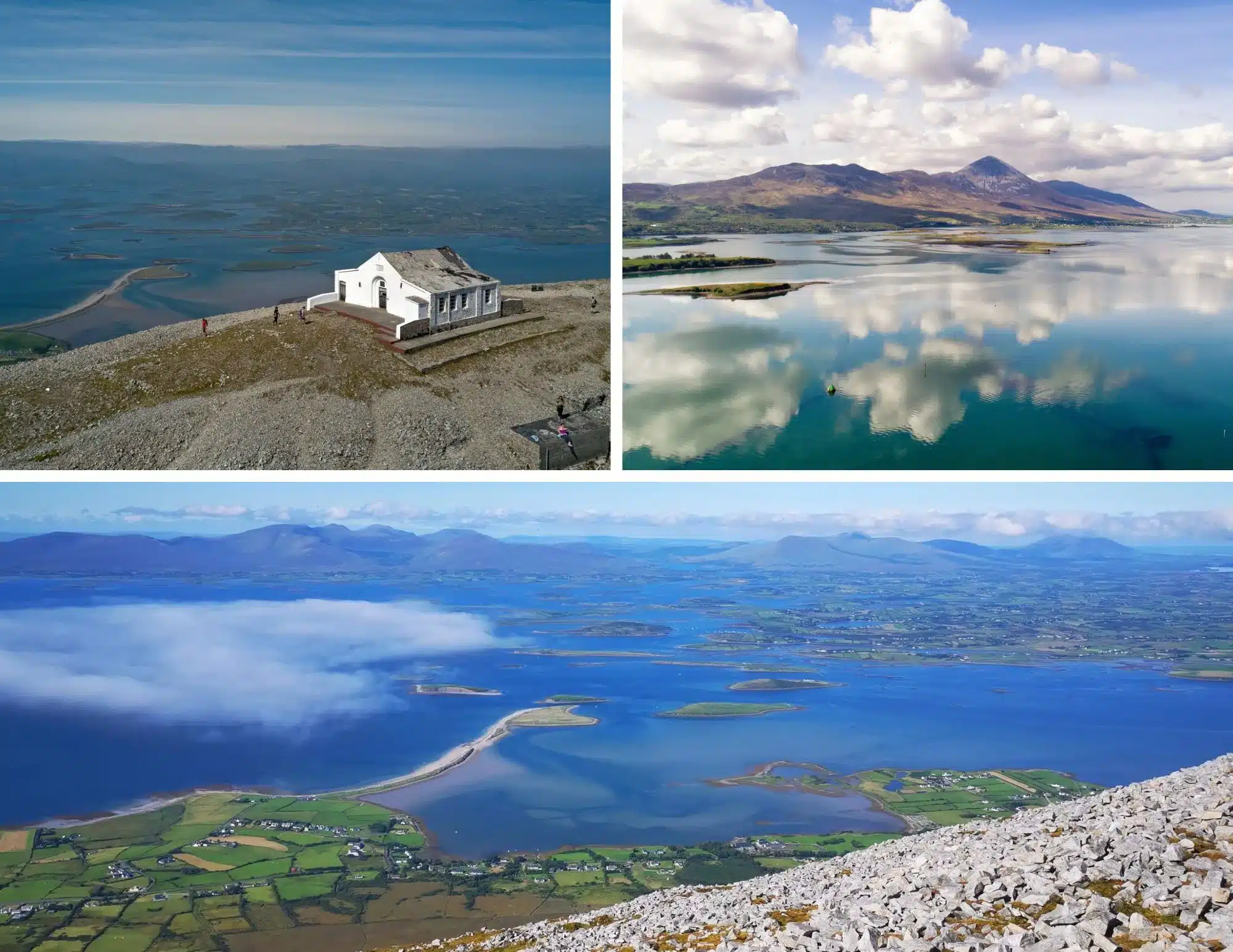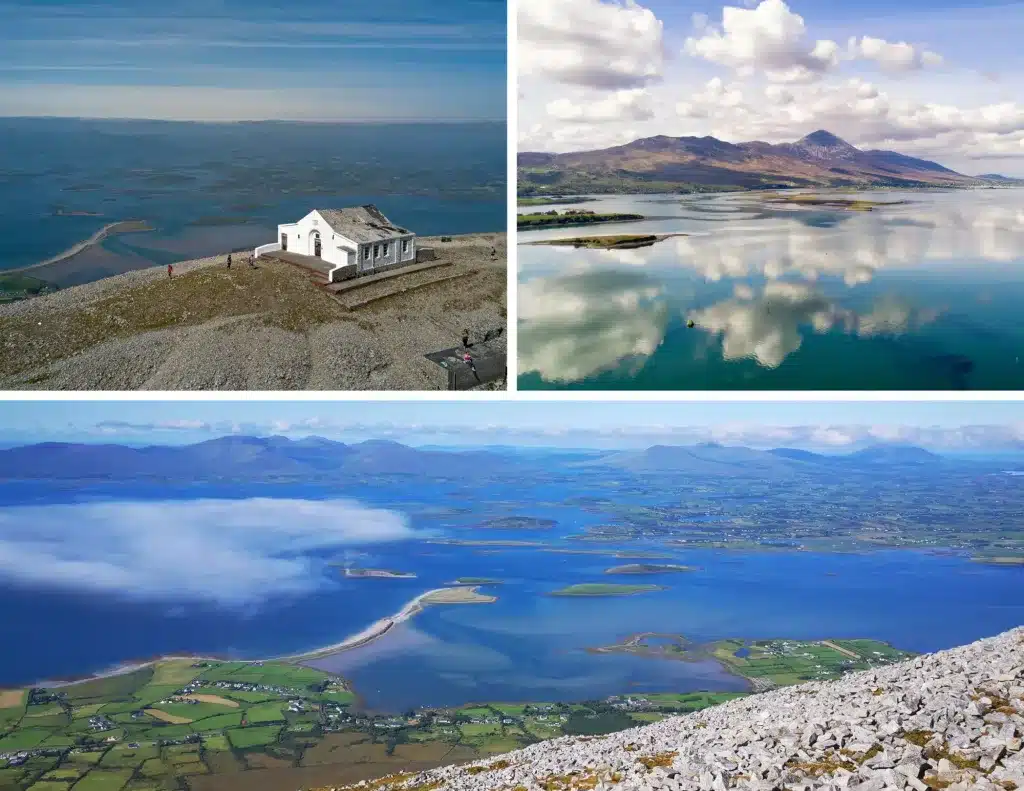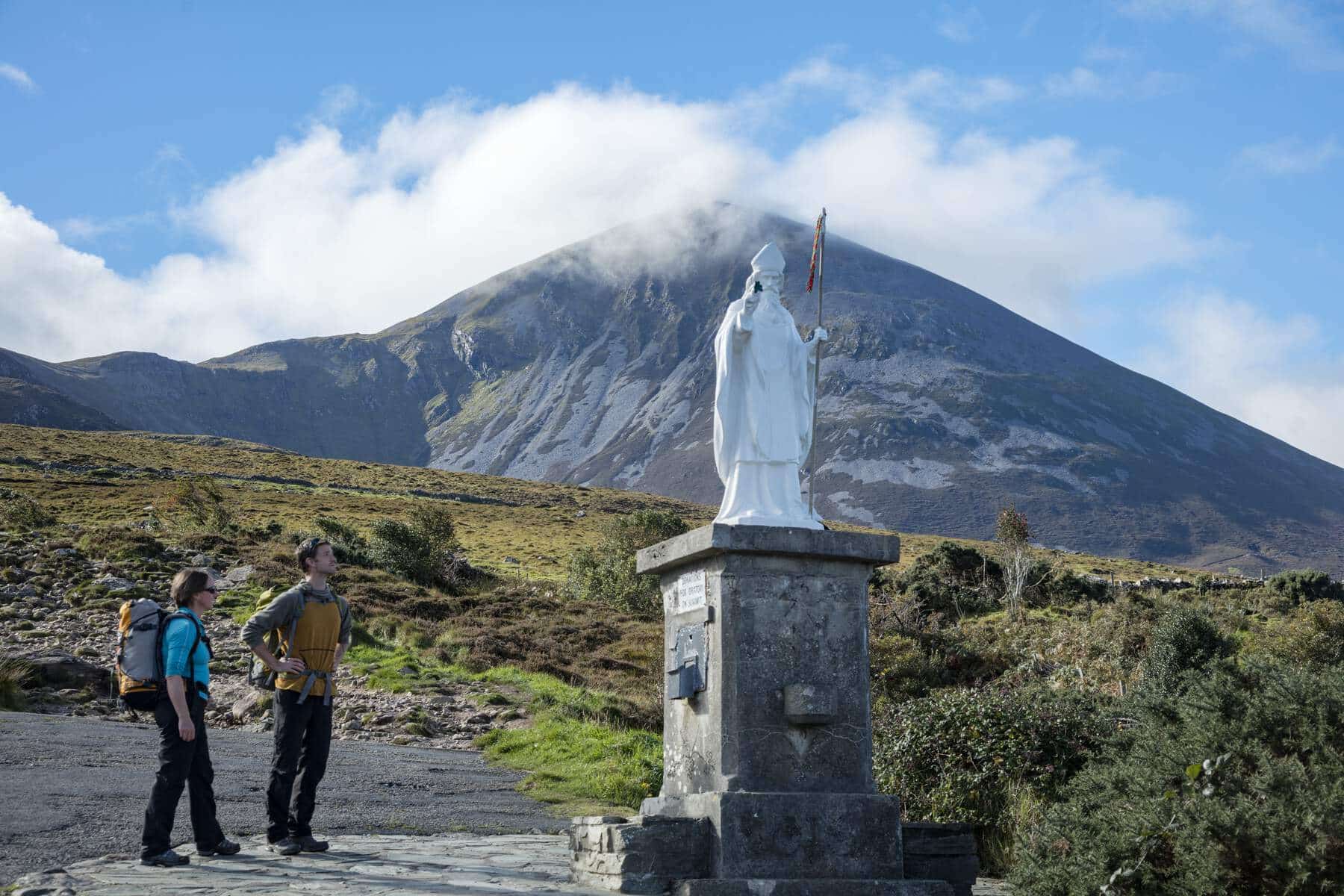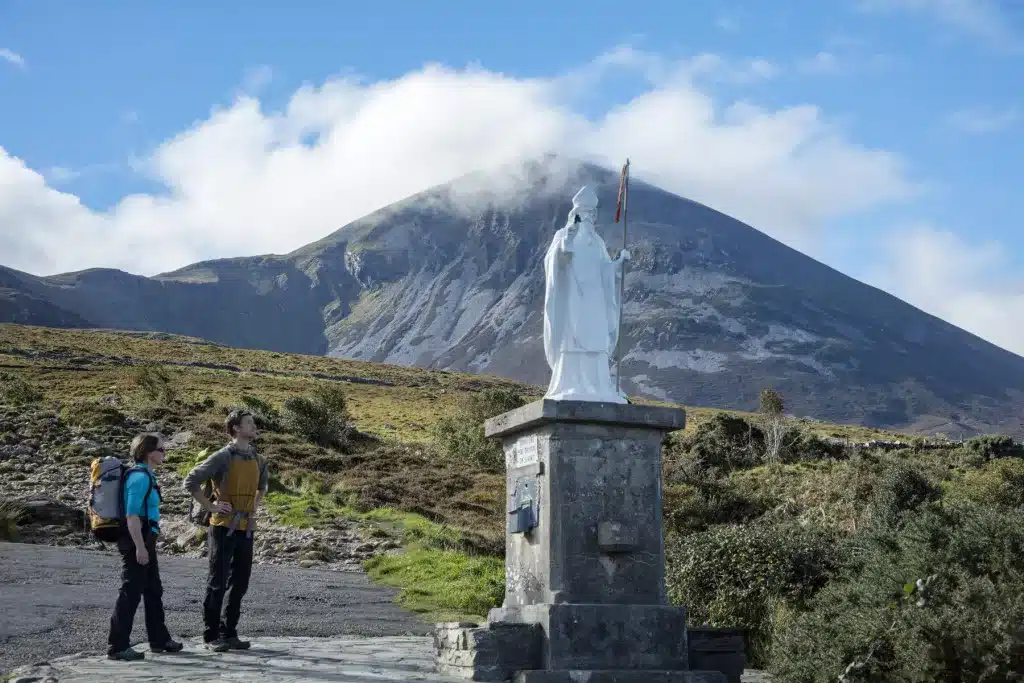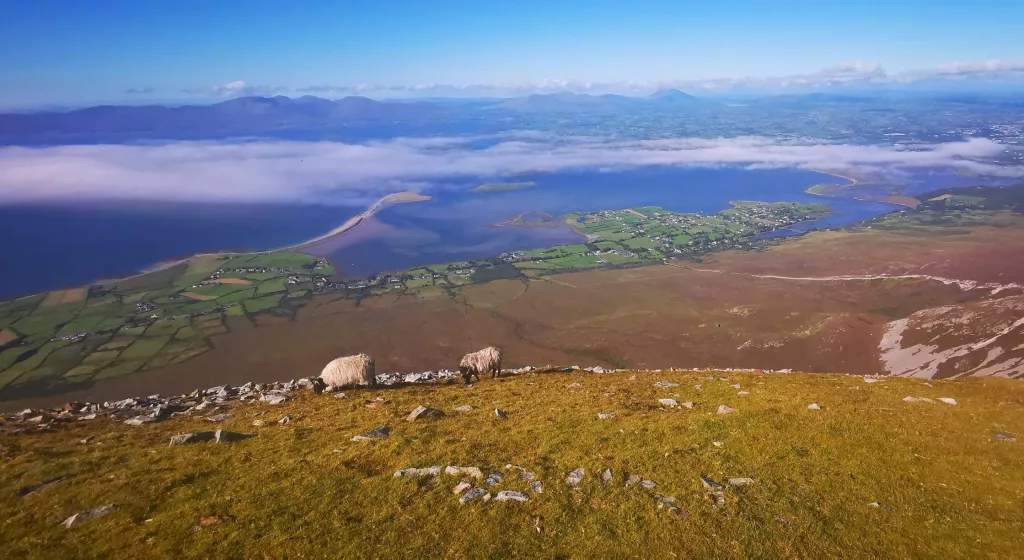 Ireland's holy mountain, rising directly from Clew Bay to a height of 764 metres, Croagh Patrick is a very special place. Here is all you need to know about Mayo's majestic peak.
Clew Bay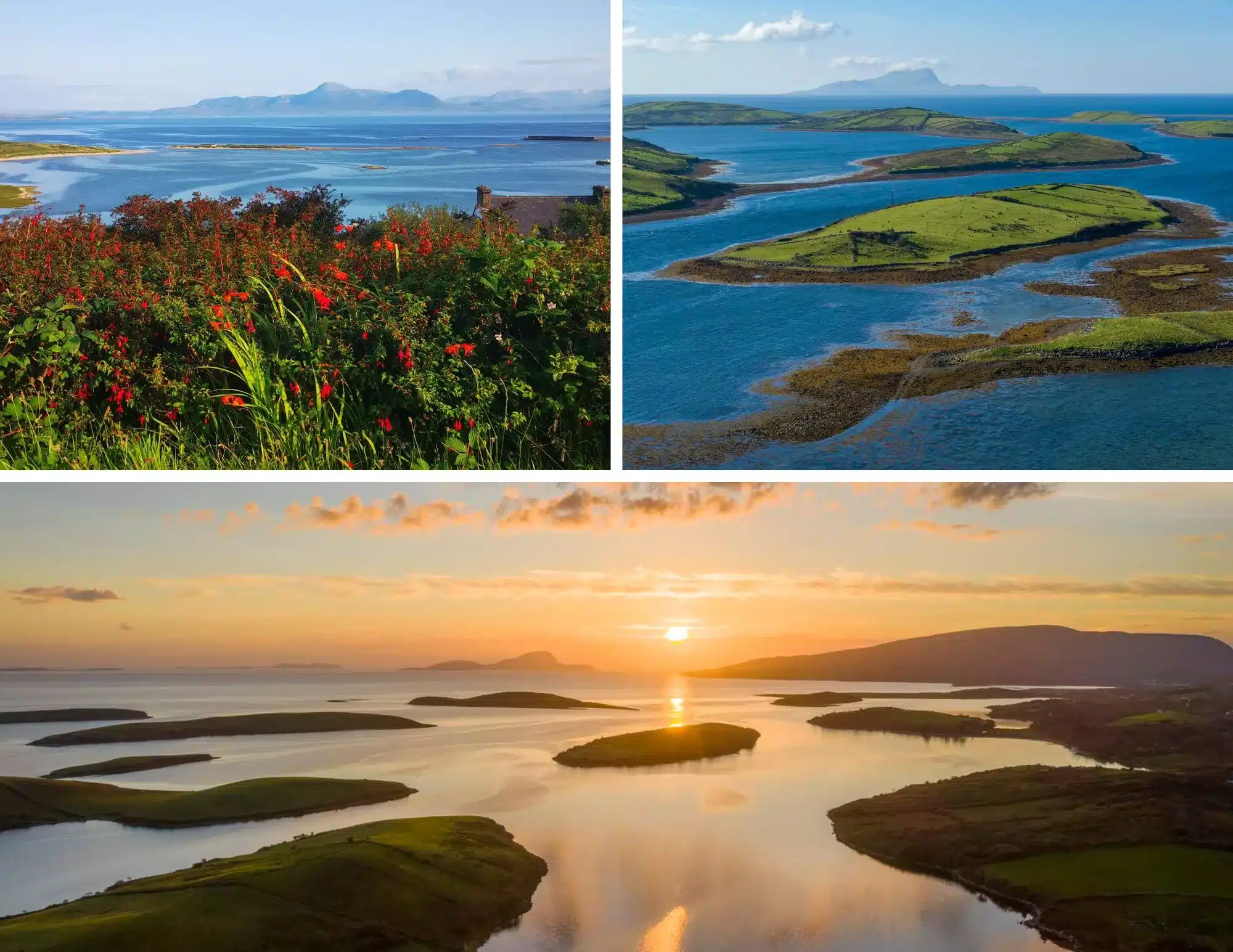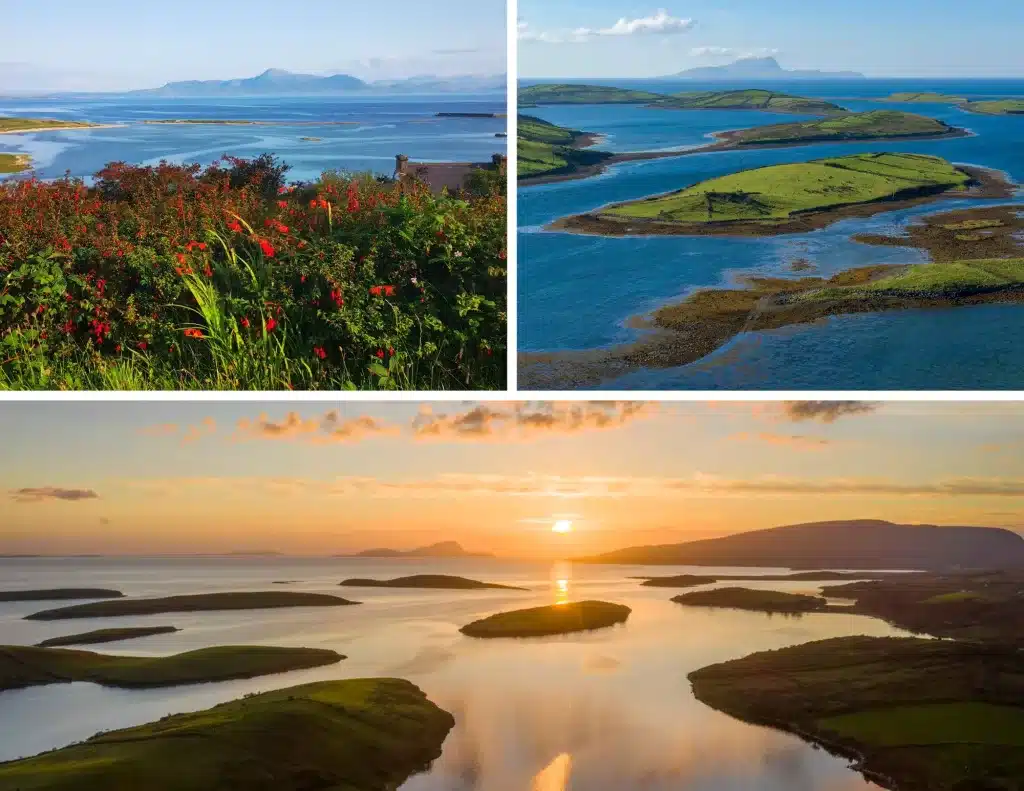 Famed far and wide for its islands, Clew Bay is Ireland's most unique bay.
Croaghaun Sea Cliffs: Achill Island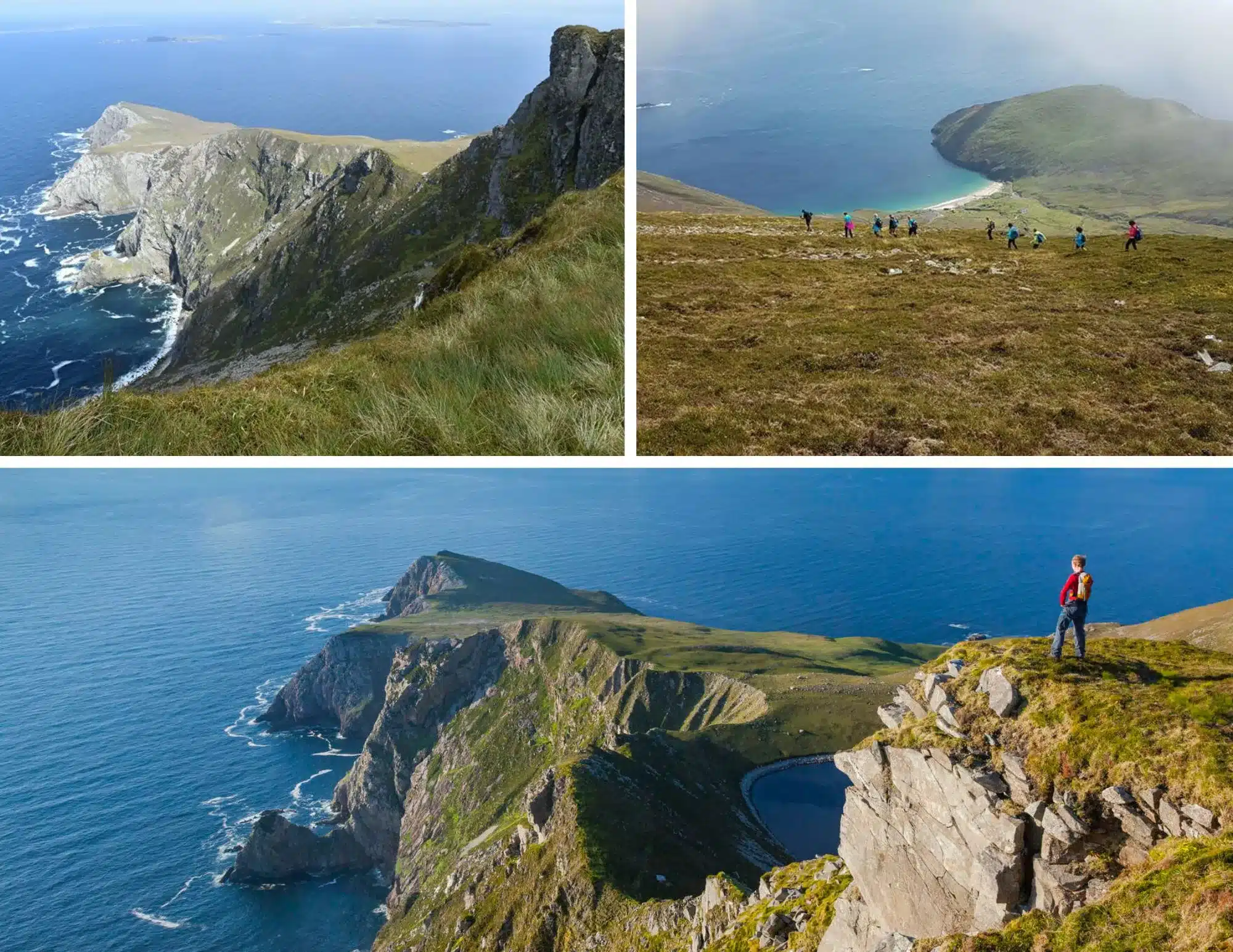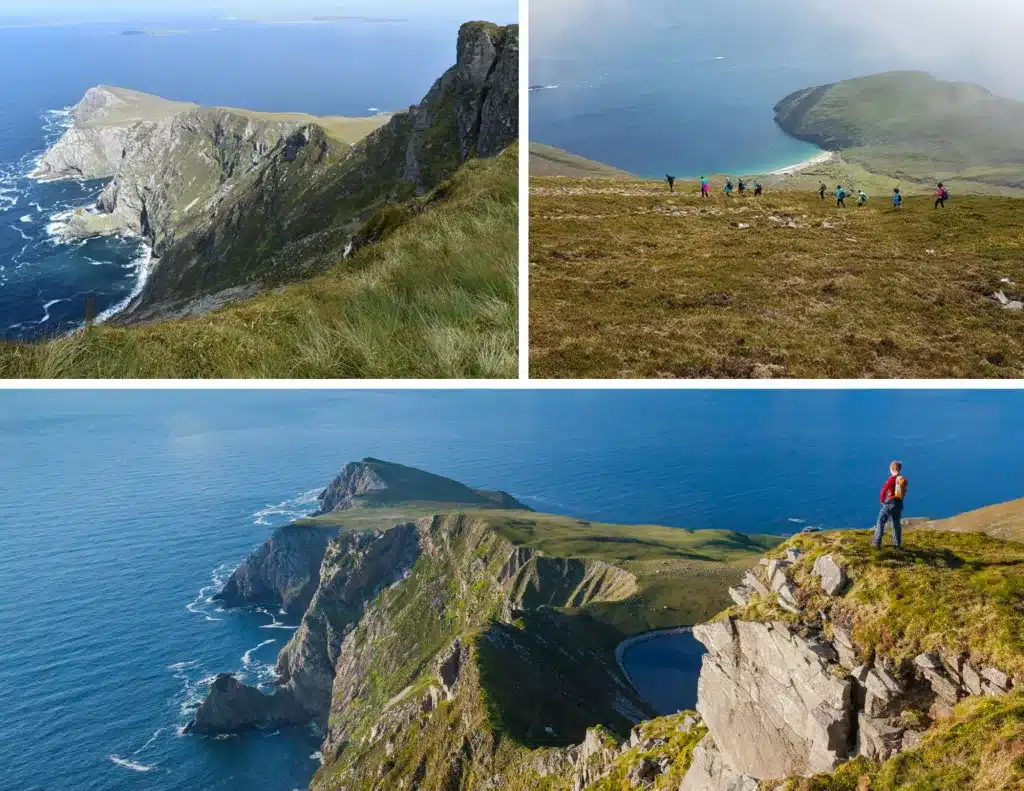 images via Failte Ireland/sweetisleofmine.com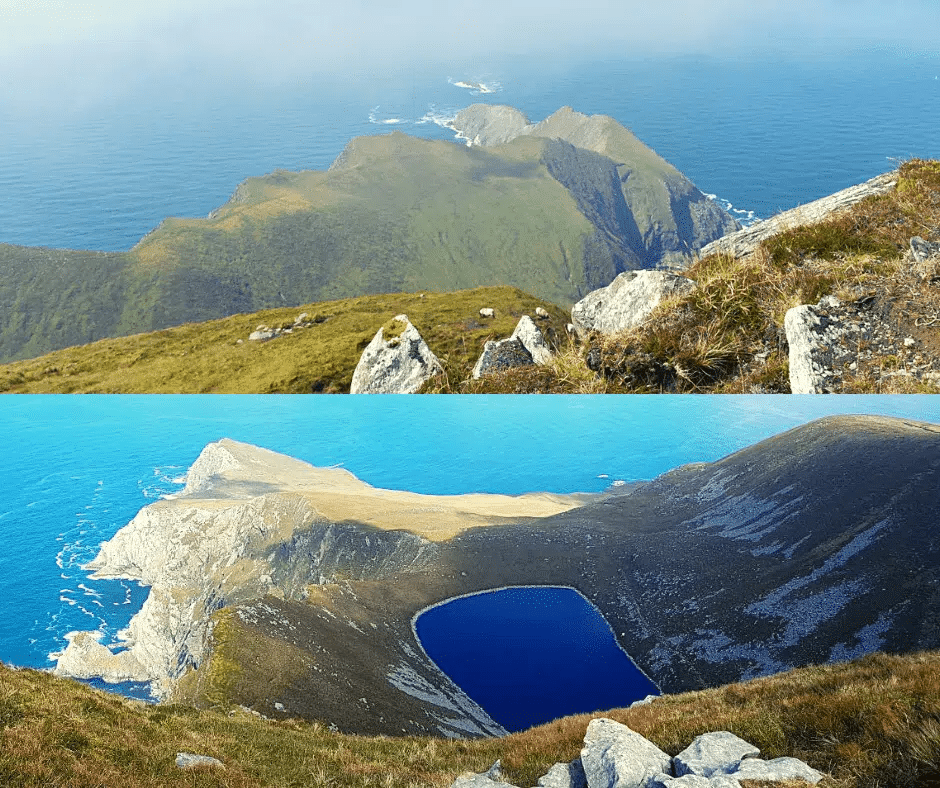 Standing at a mind-boggling 688 metres, the cliffs of Croaghaun present arguably Ireland's finest views. Check our guide here.
Keem Beach & Keem Bay: Achill Island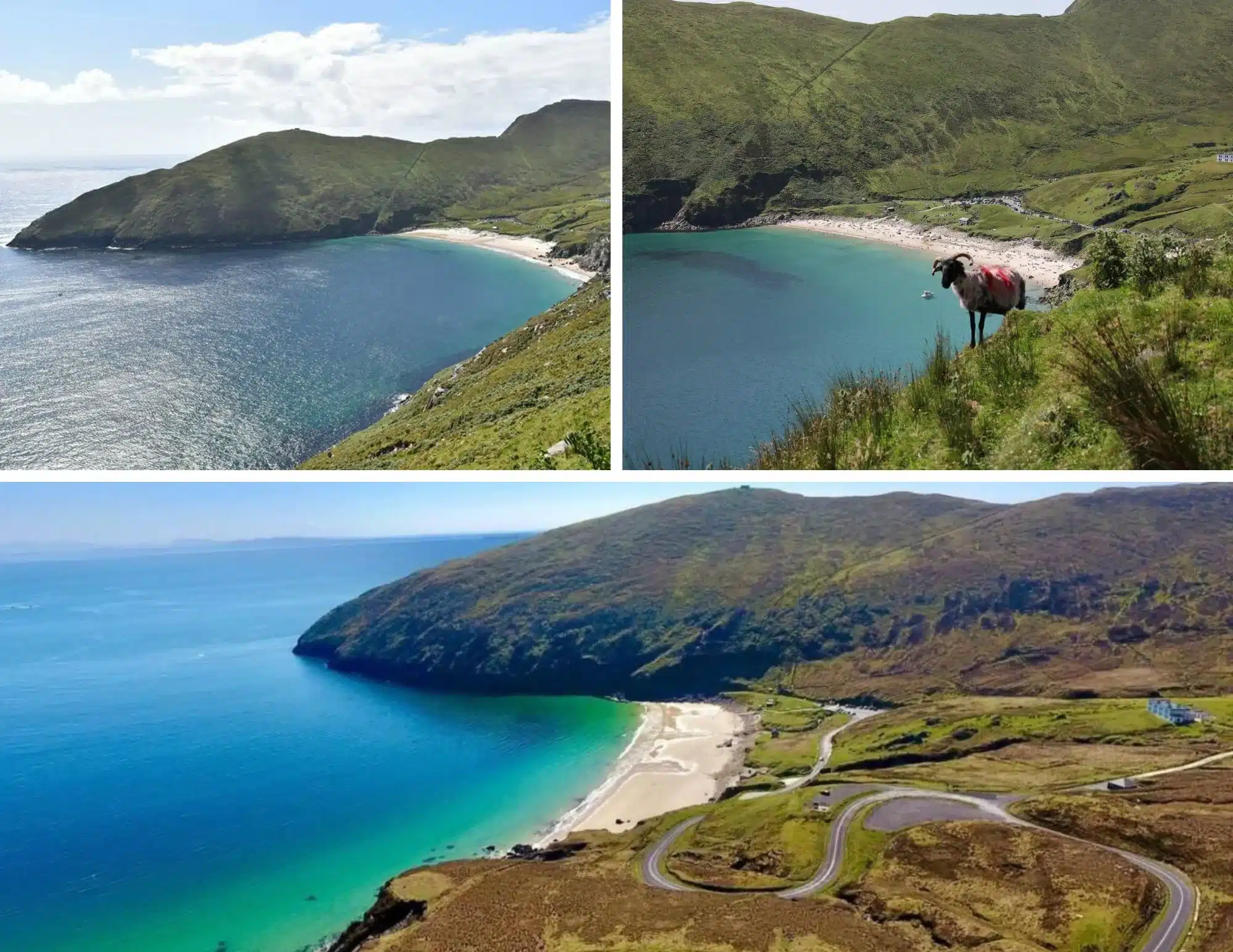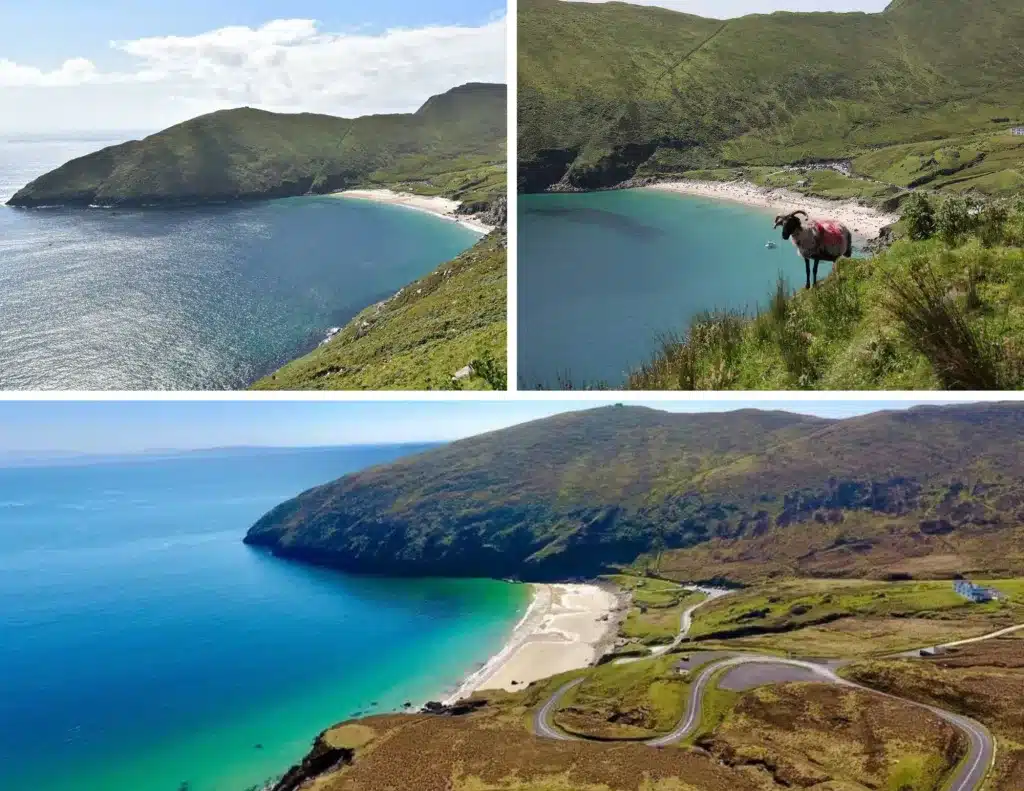 Continuously cited as one of the world's great beaches, Keem will be also known to many of you from The Banshees of Inisherin. A sight to behold on a fine day and one of my favourite places on Earth. We have Keem covered here.
Bertra Beach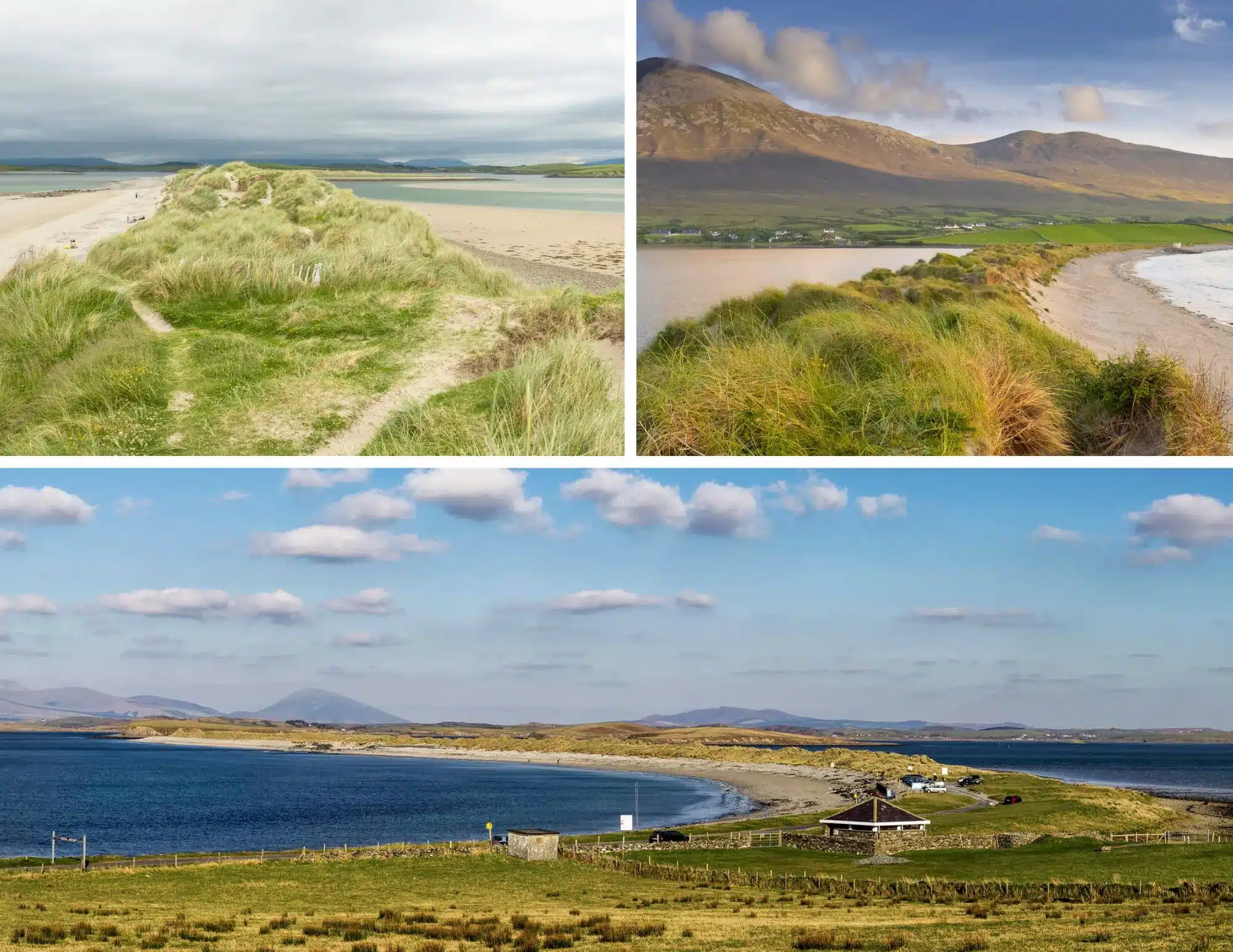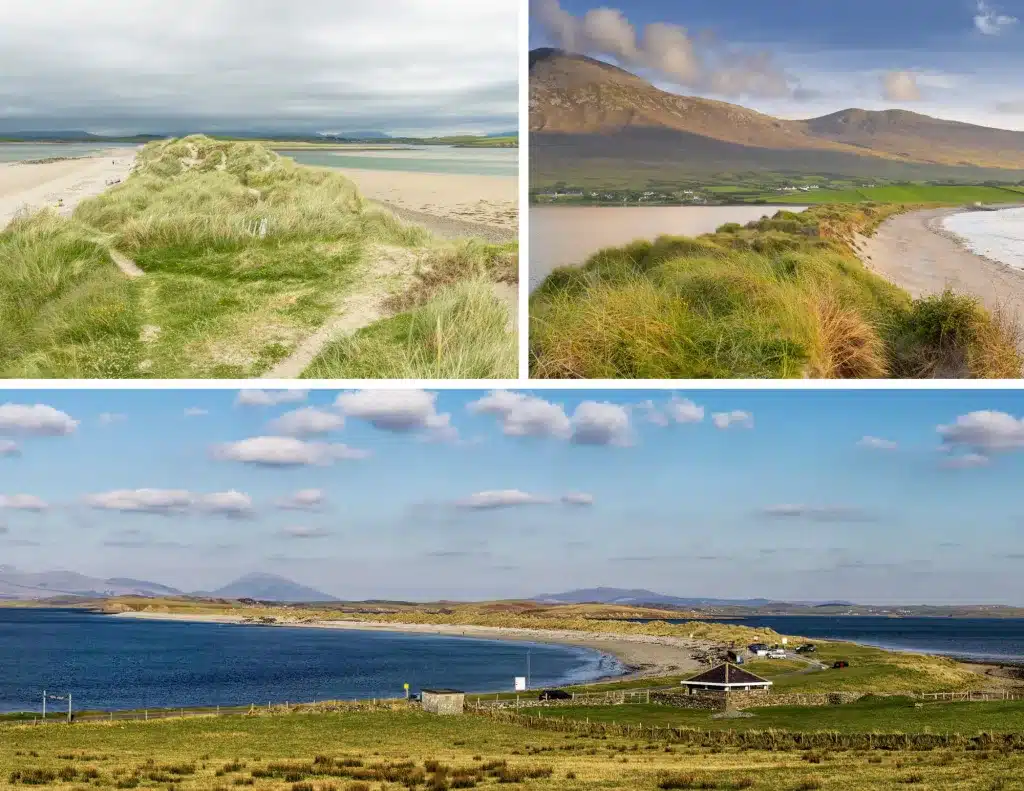 Bertra sits perfectly below Croagh Patrick, while also being a short drive from Westport. More details on Bertra here.
Old Head Beach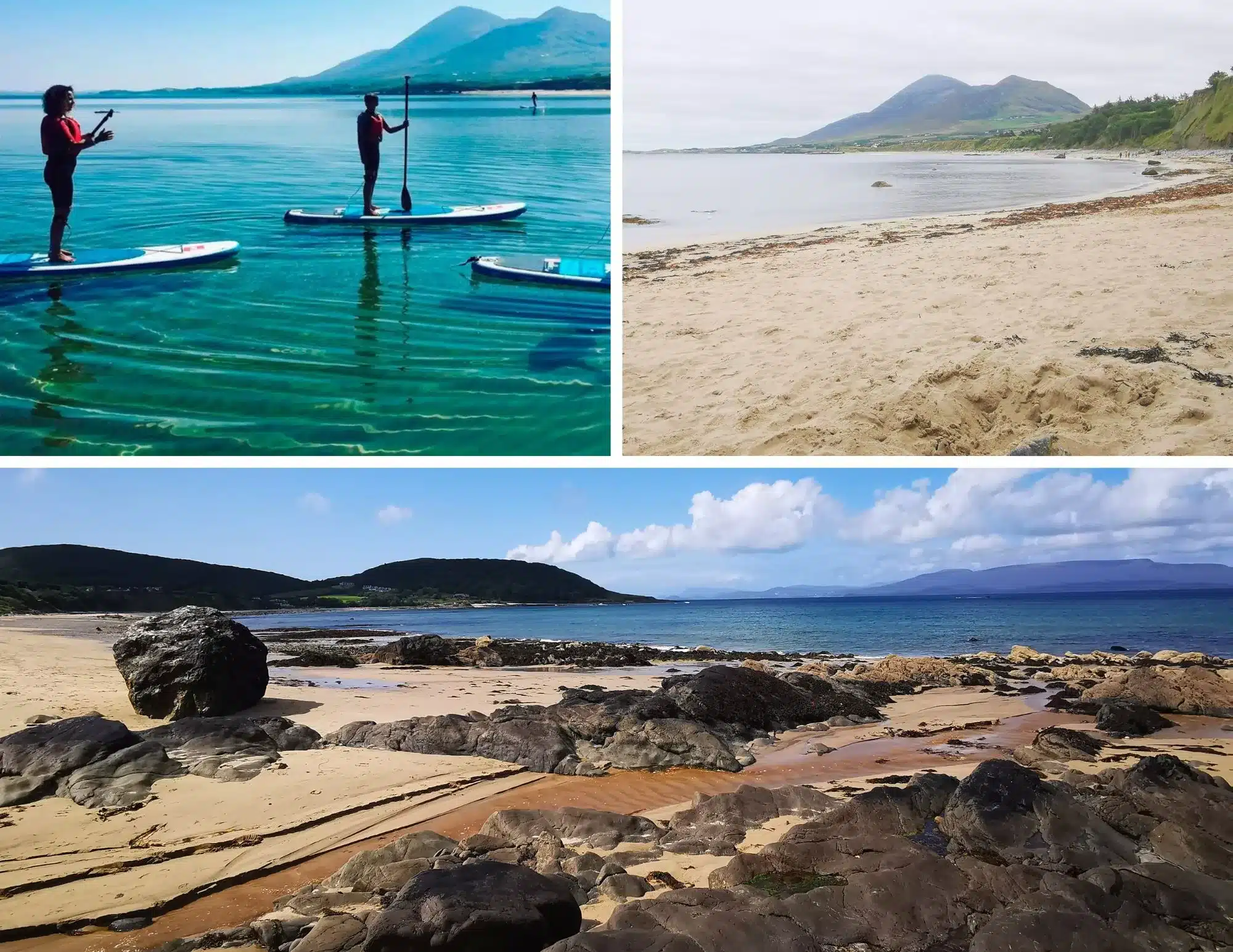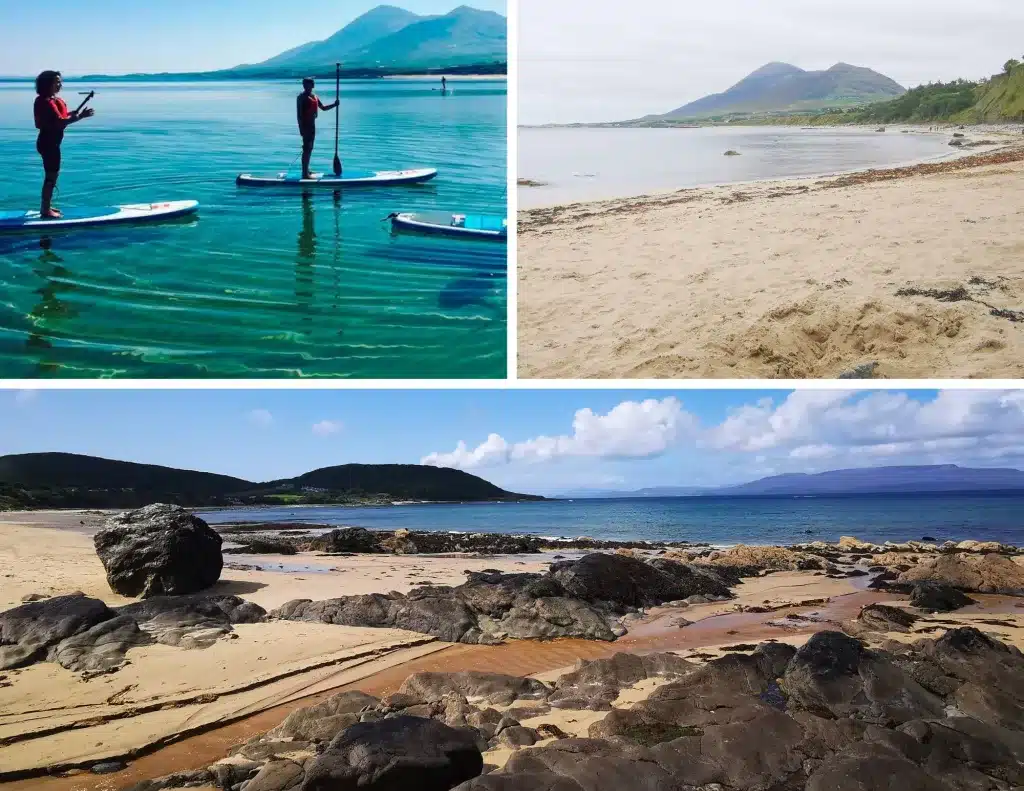 A family favourite and home to a few beautiful sheltered beaches, Old Head is one of Mayo's very best beaches.
The Beaches of Mulranny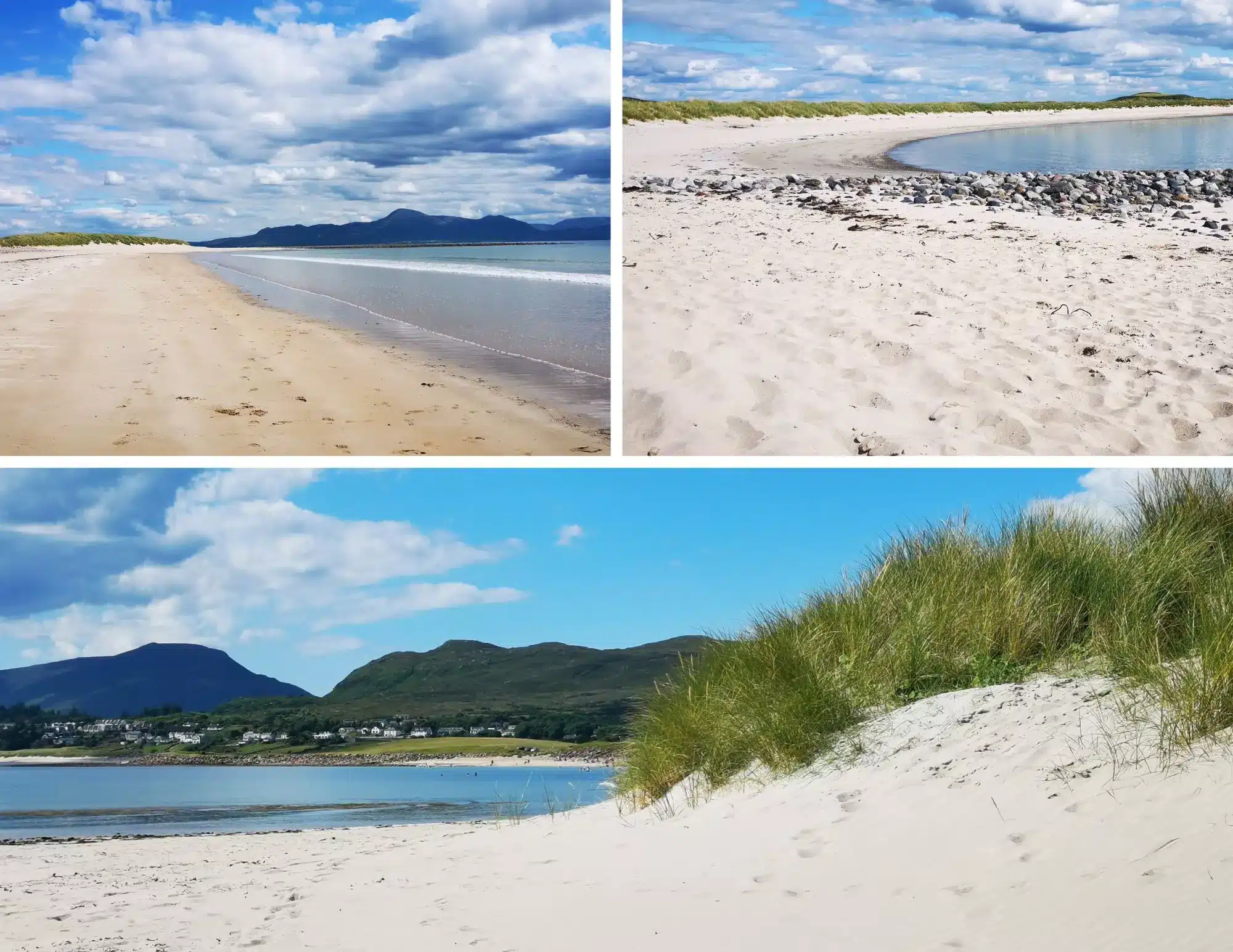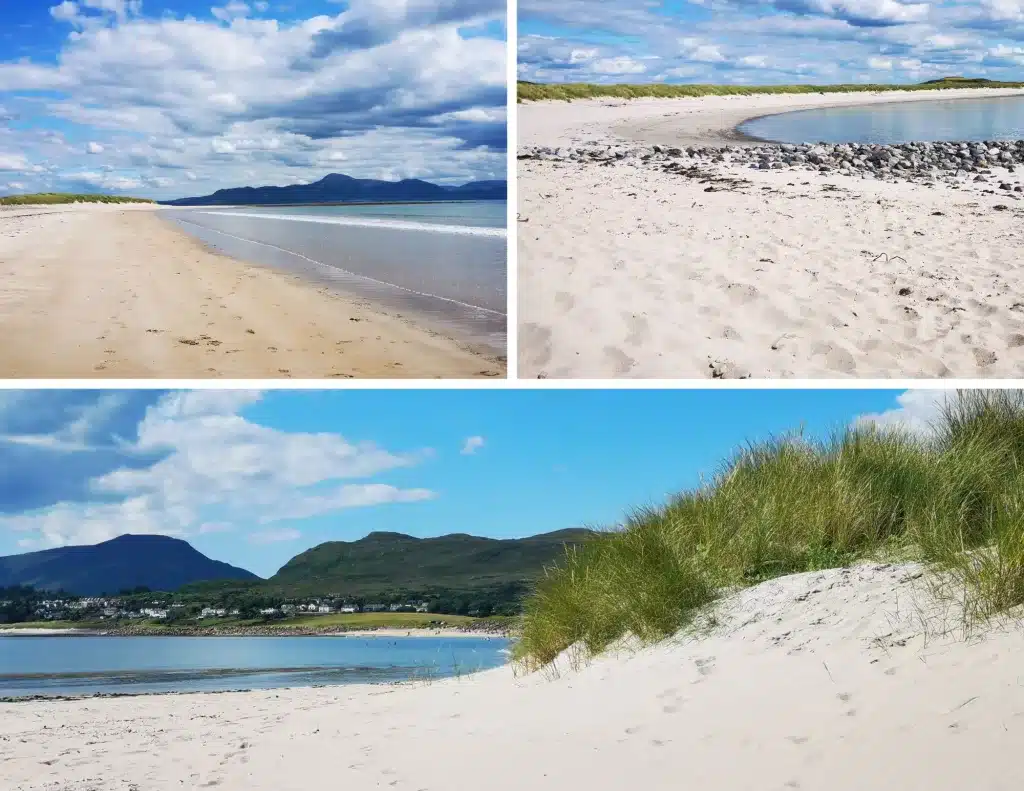 Mulranny is an idyllic coastal village on the northern shores of Clew Bay and is a place I personally love. Here, you'll find our detailed guide to Mulranny.
Keel Beach: Achill Island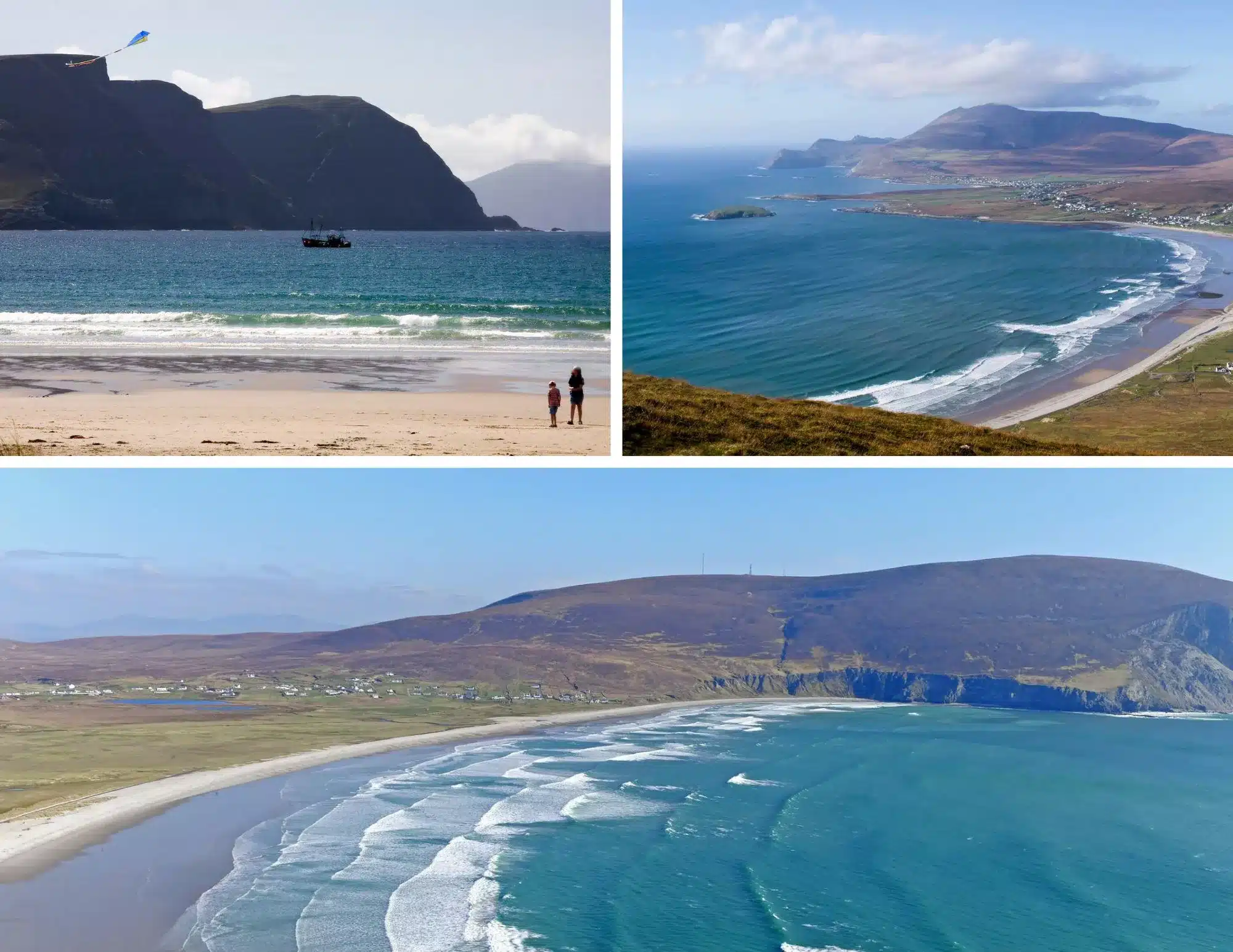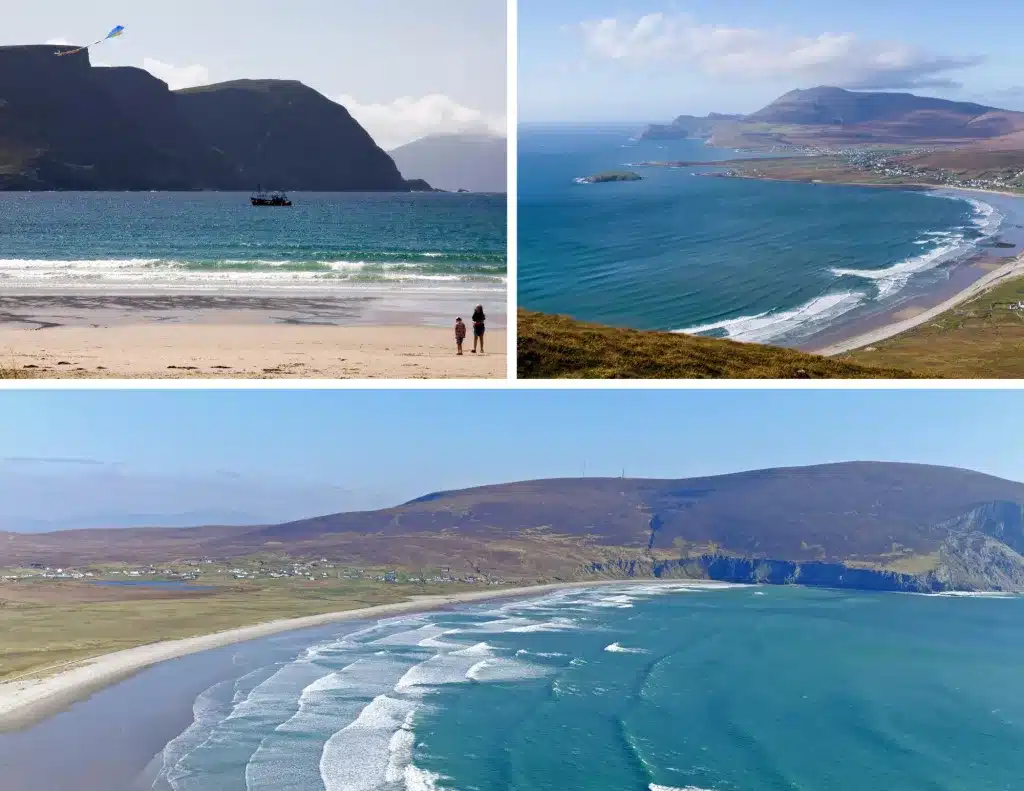 A massive beach loved my water sports enthusiasts and pretty much everyone who visits Achill. We have a detailed guide here.
The Beach on the Inishkea Islands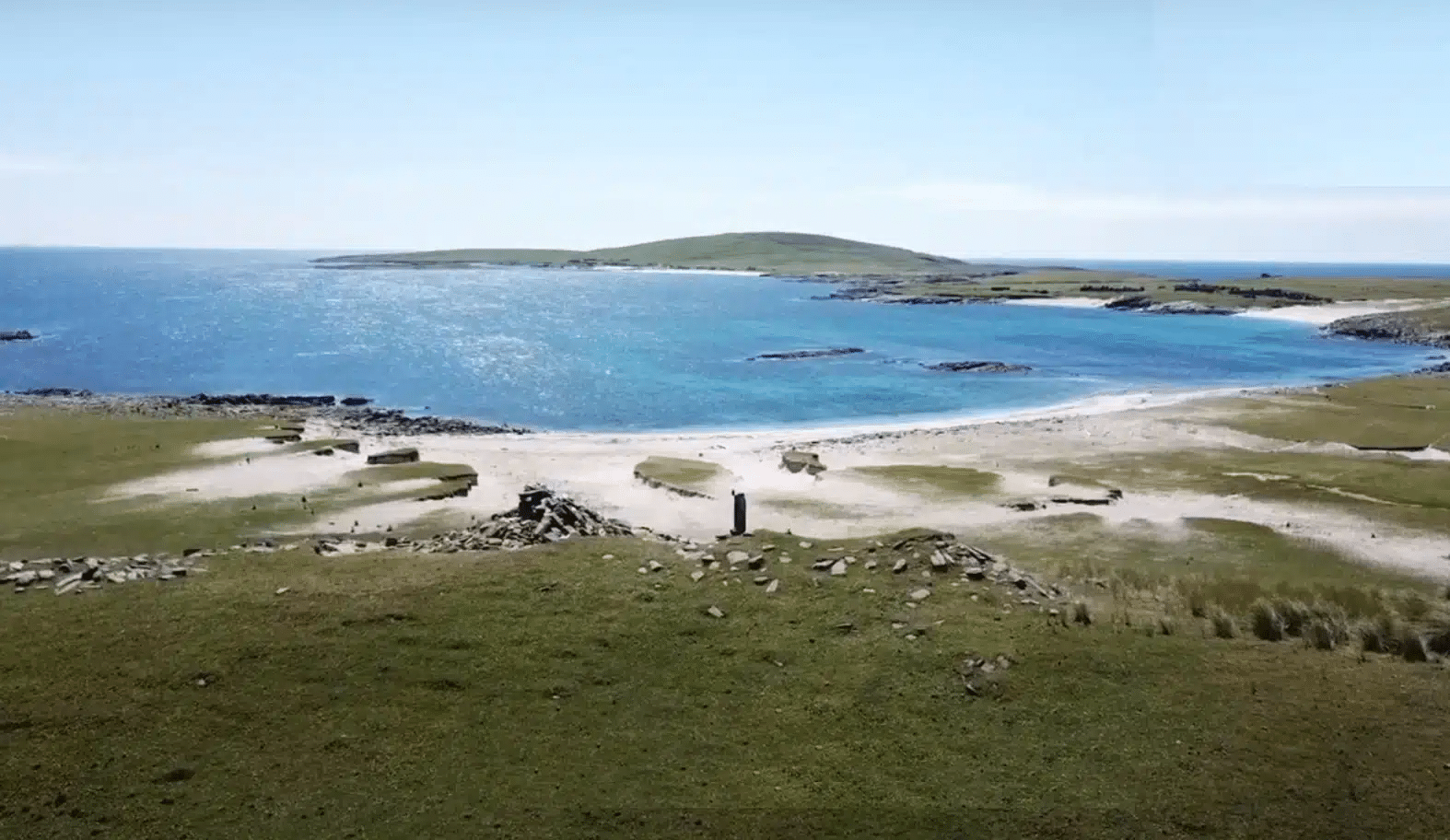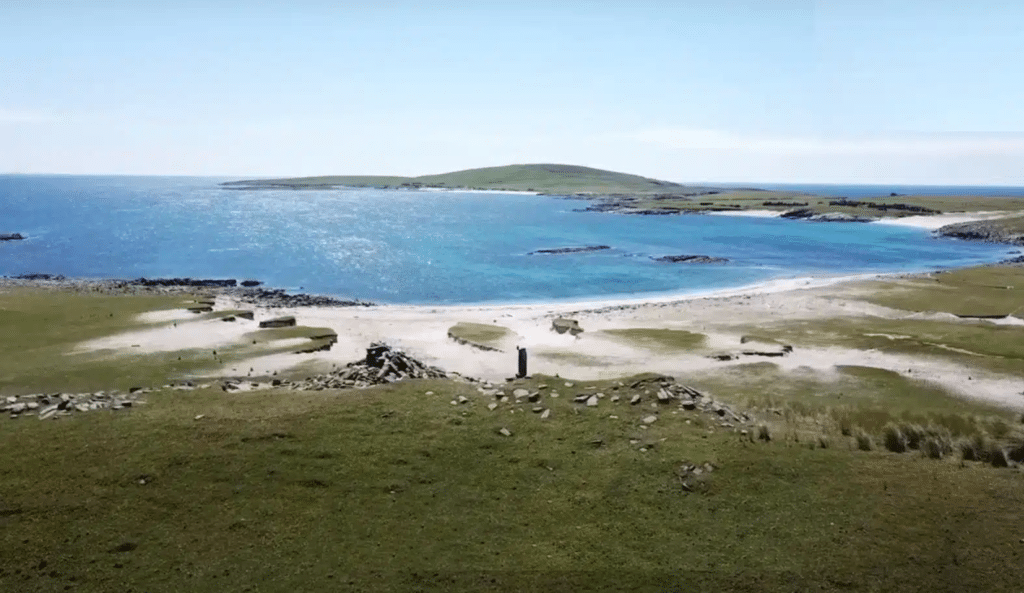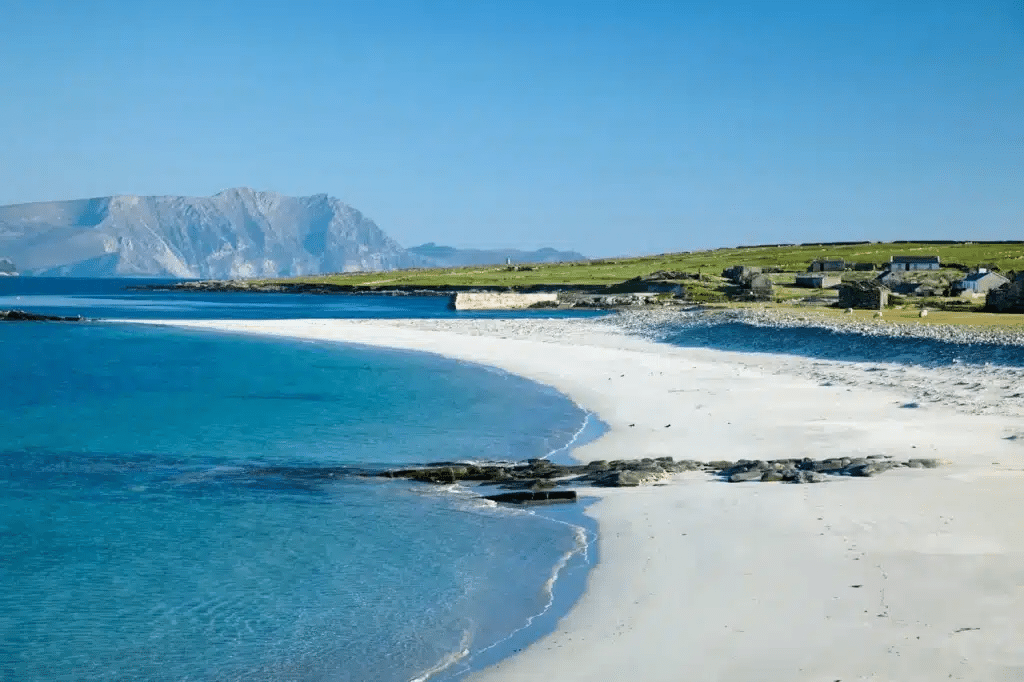 Mayo's hidden gem, a cracker of a beach on the remote Inishkea Islands.
Annagh Beach: Achill Island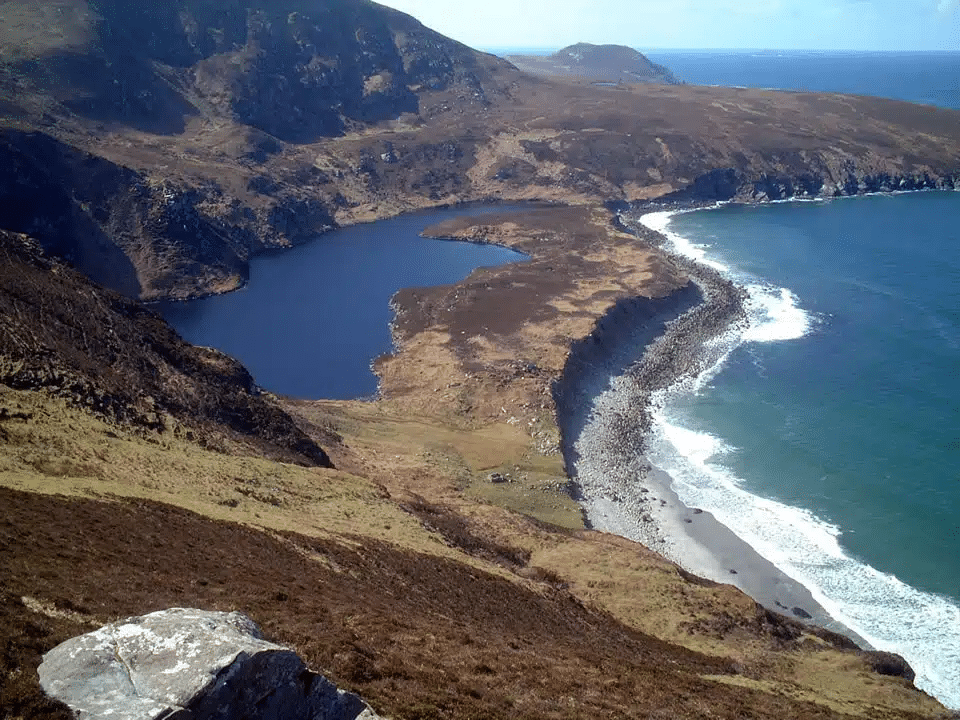 Silver Strand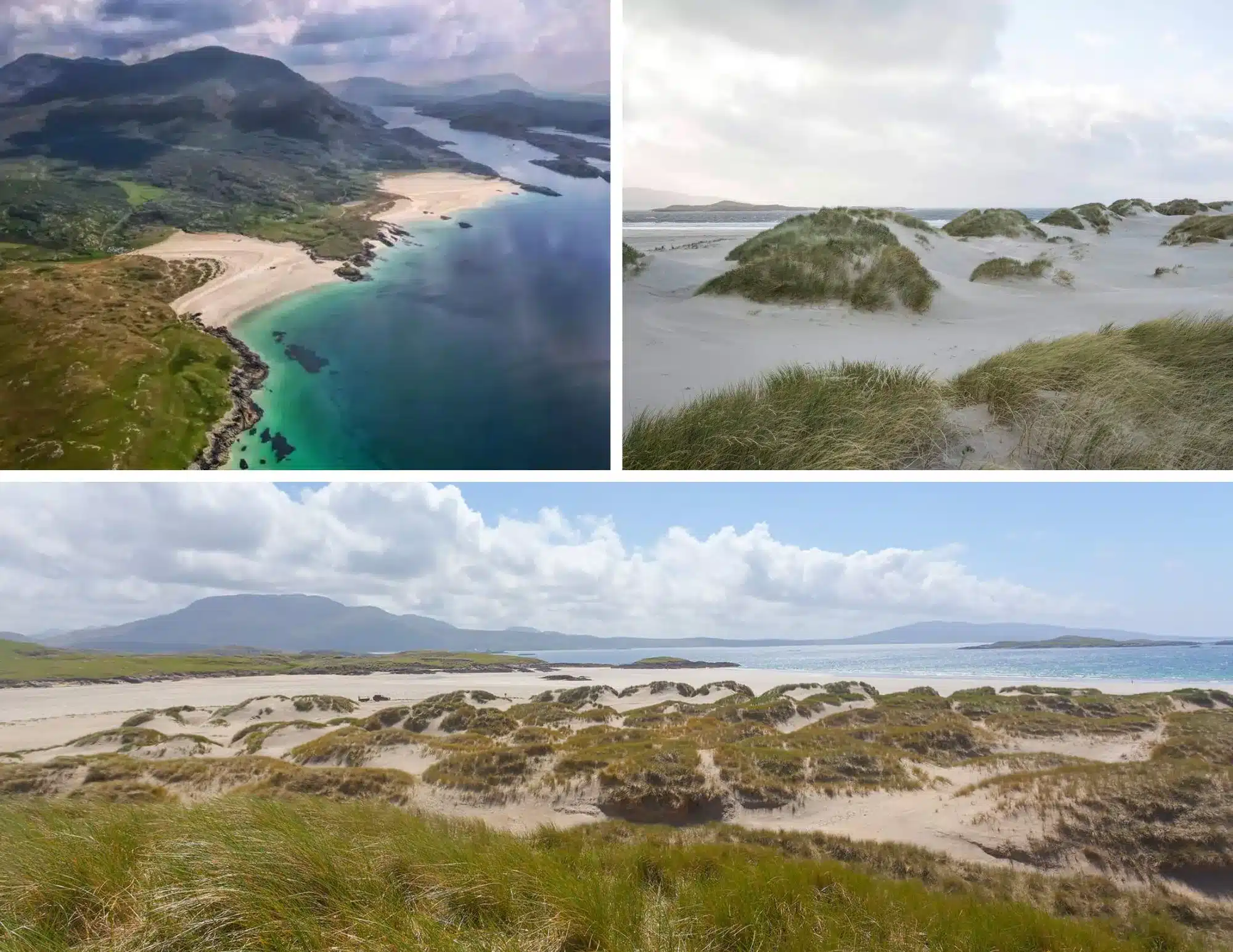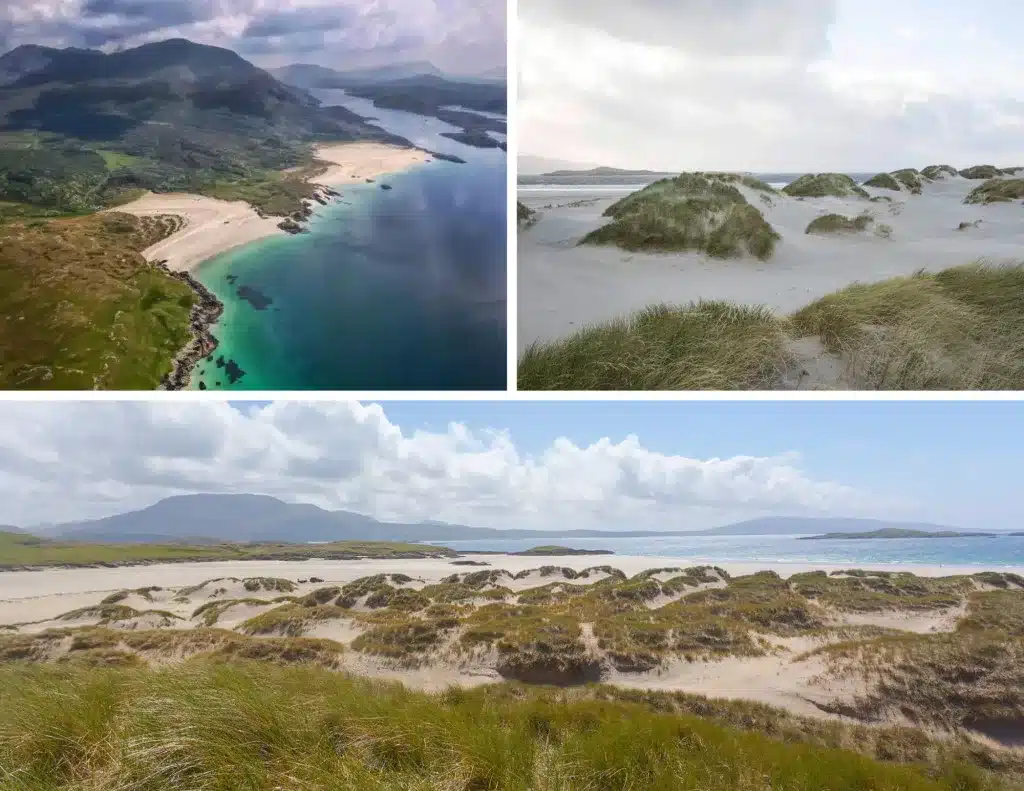 The Beach to Claggan Island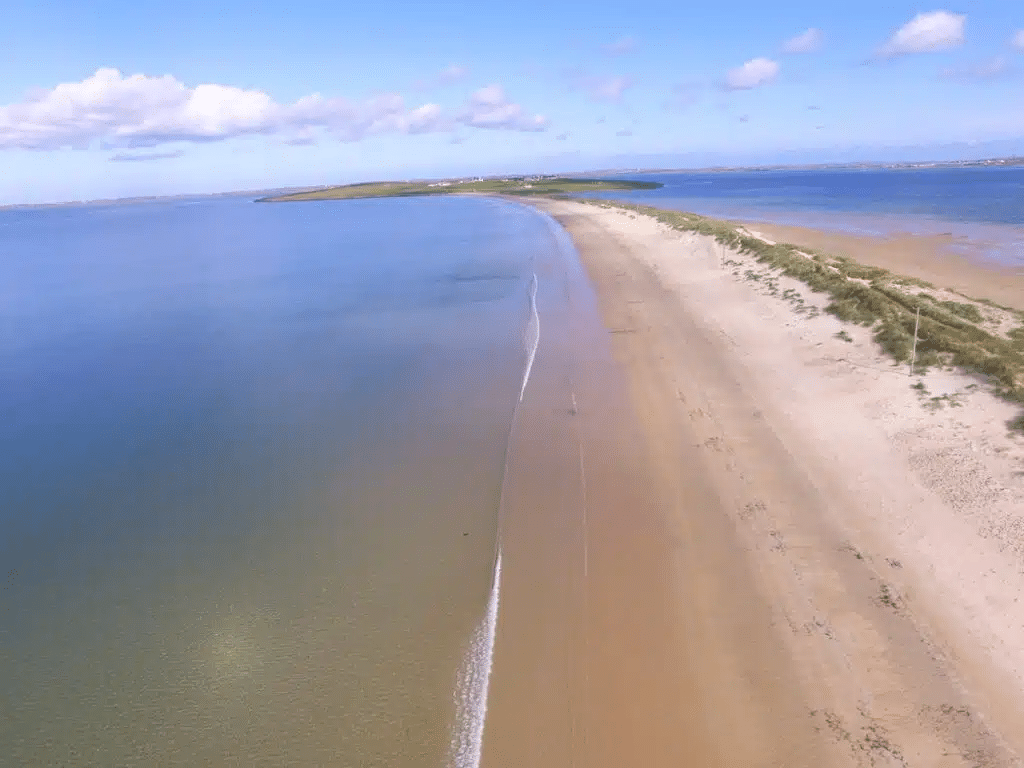 The Lost Valley/Uggool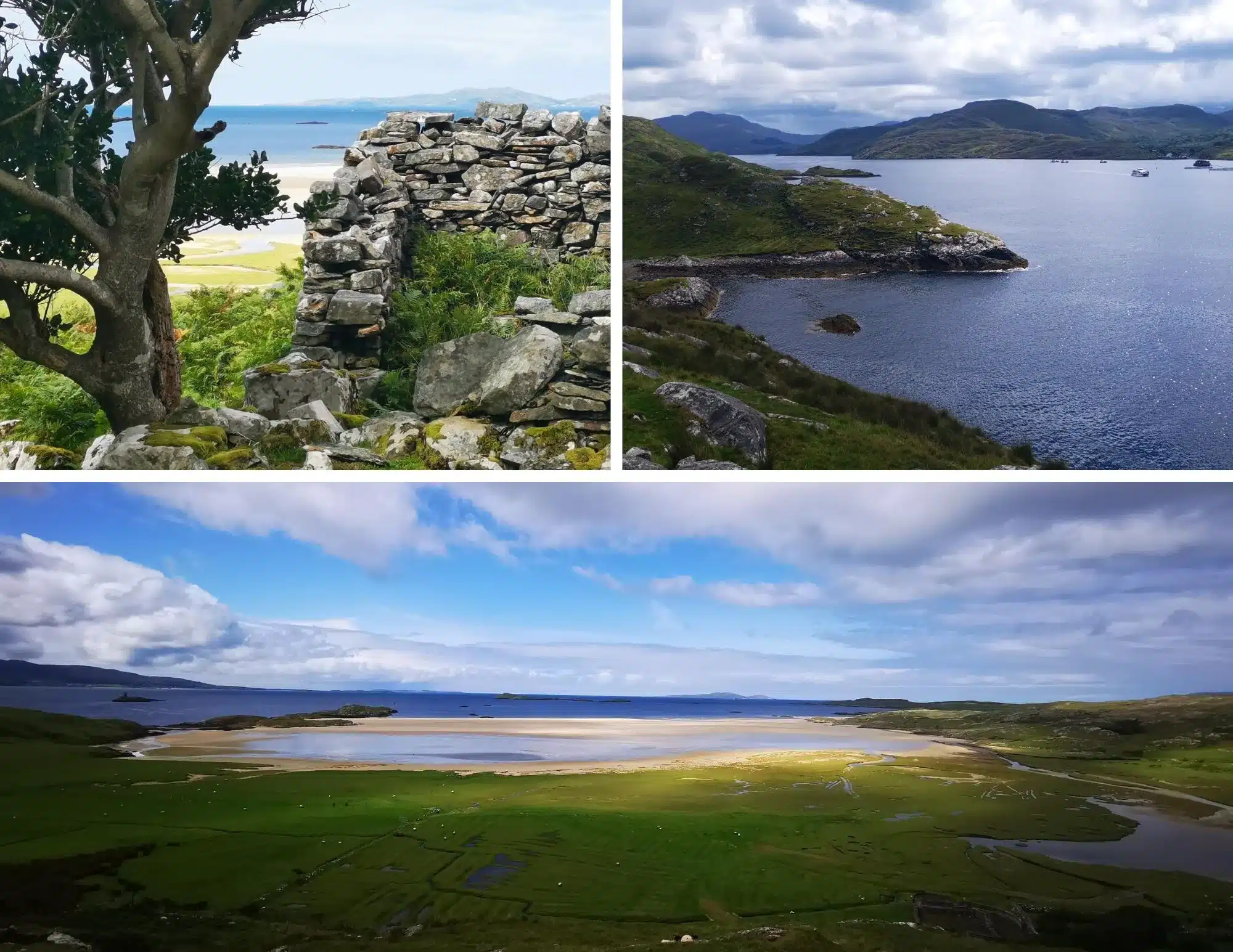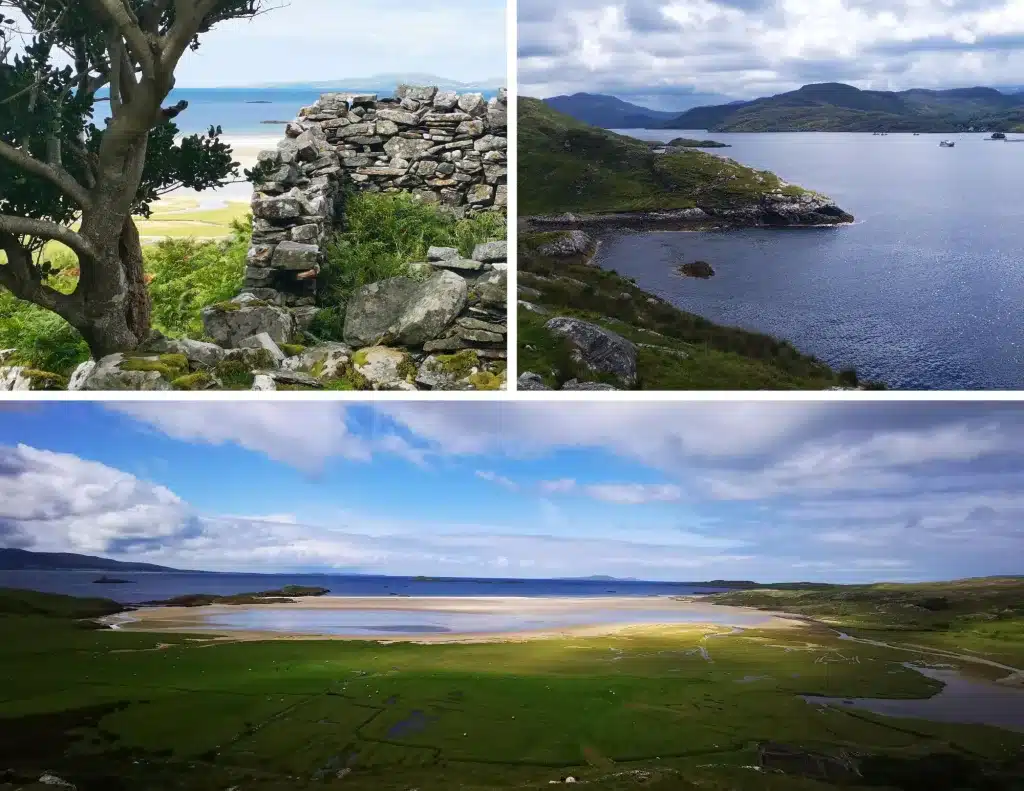 Killary Fjord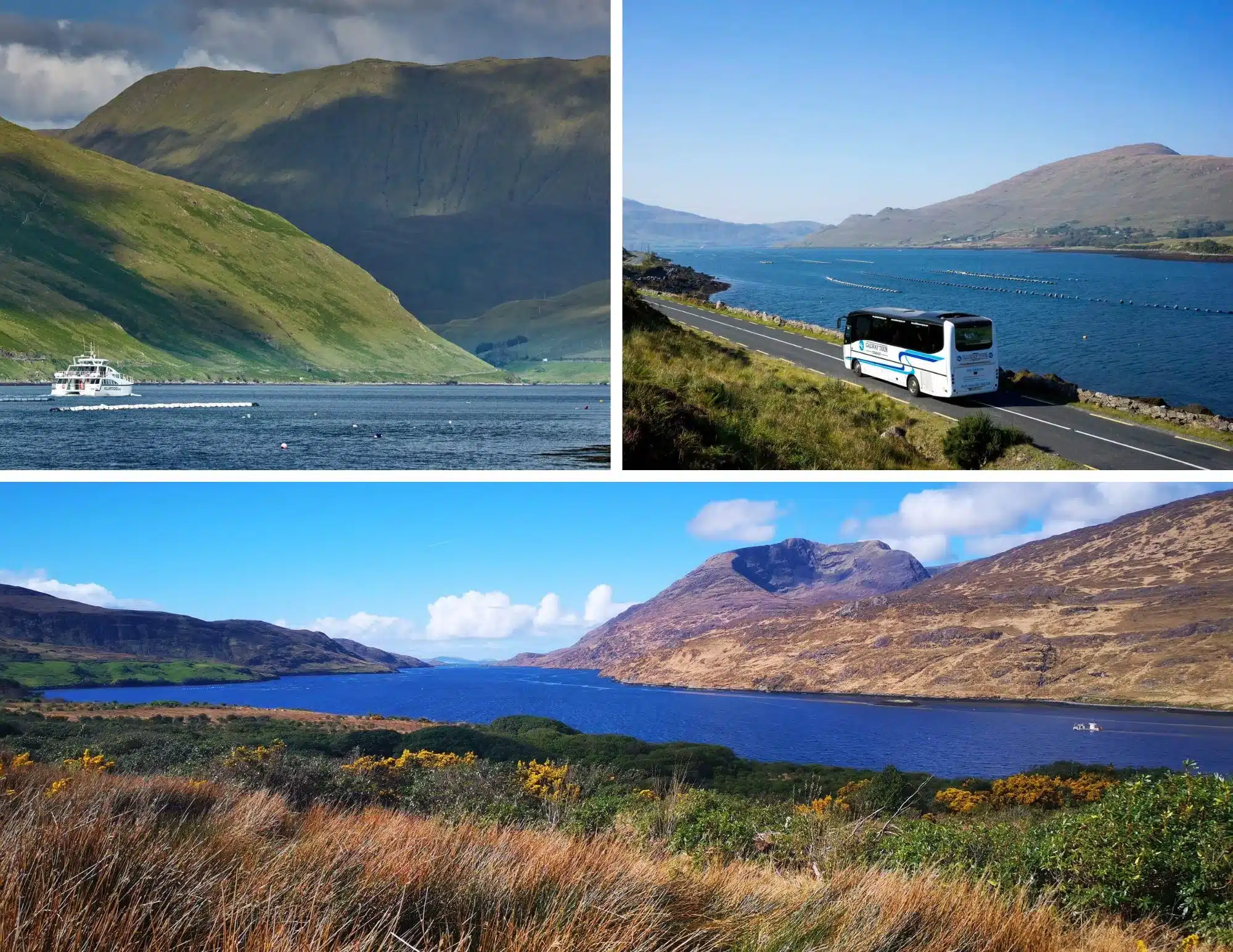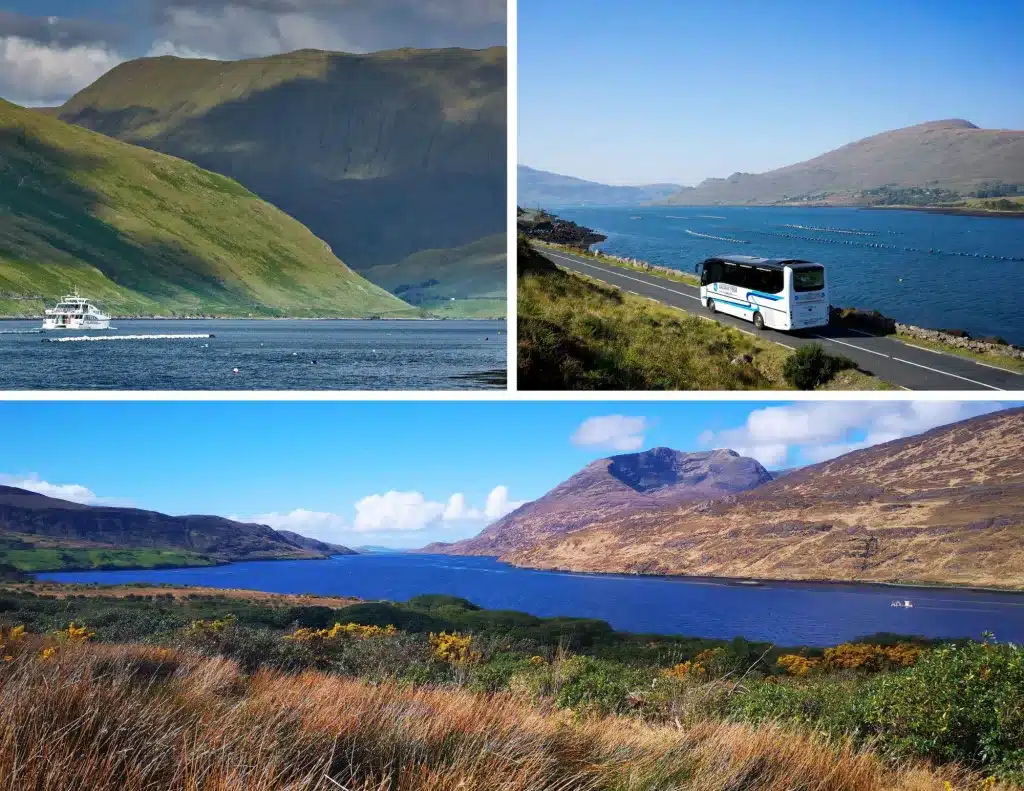 Ireland's only true fjord and reaching a depth of 42 metres, this region of Mayo is uniquely spectacular.
Erriff Valley/Aasleagh Falls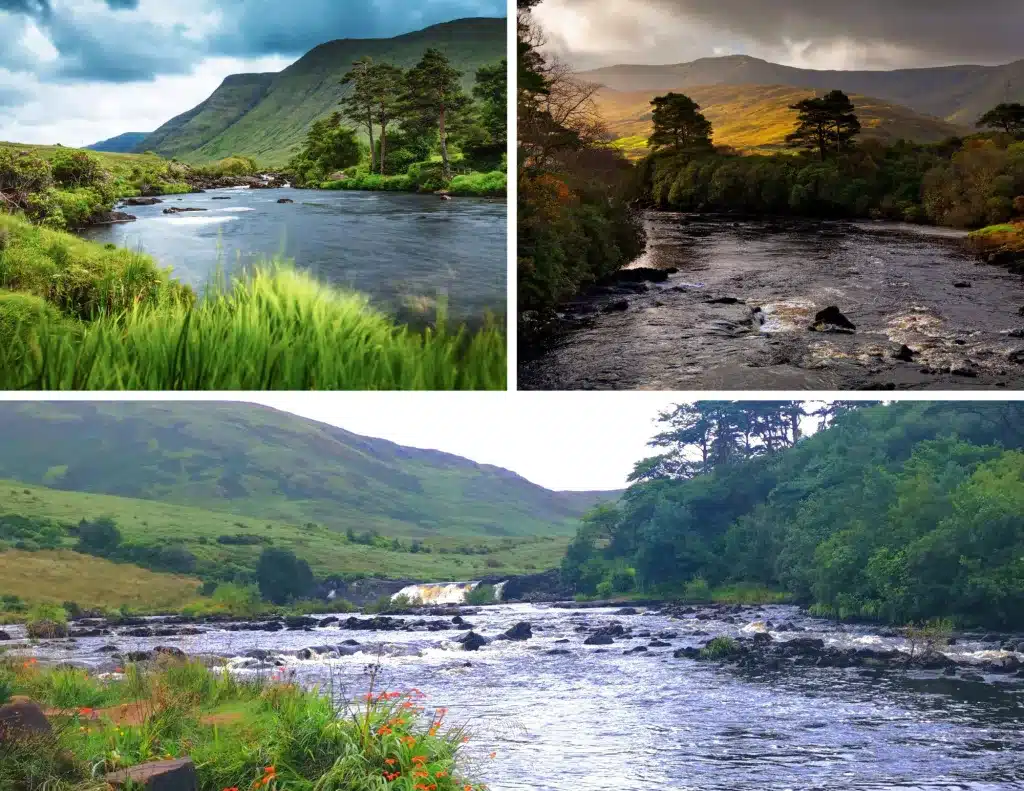 Located close to Killary and in the very mountainous region of south Mayo, The Erriff Valley is one of my favourite road trips.
Doolough Valley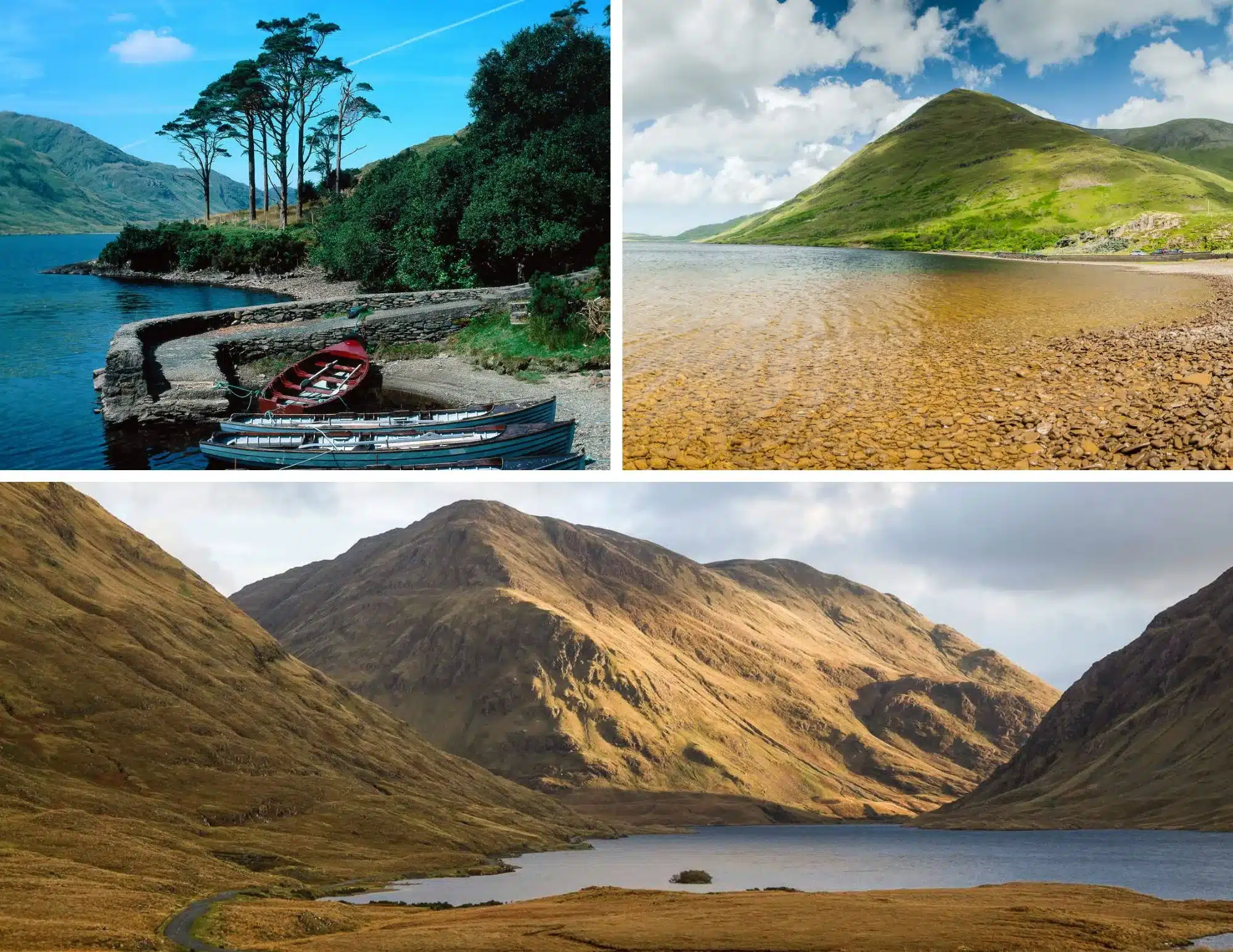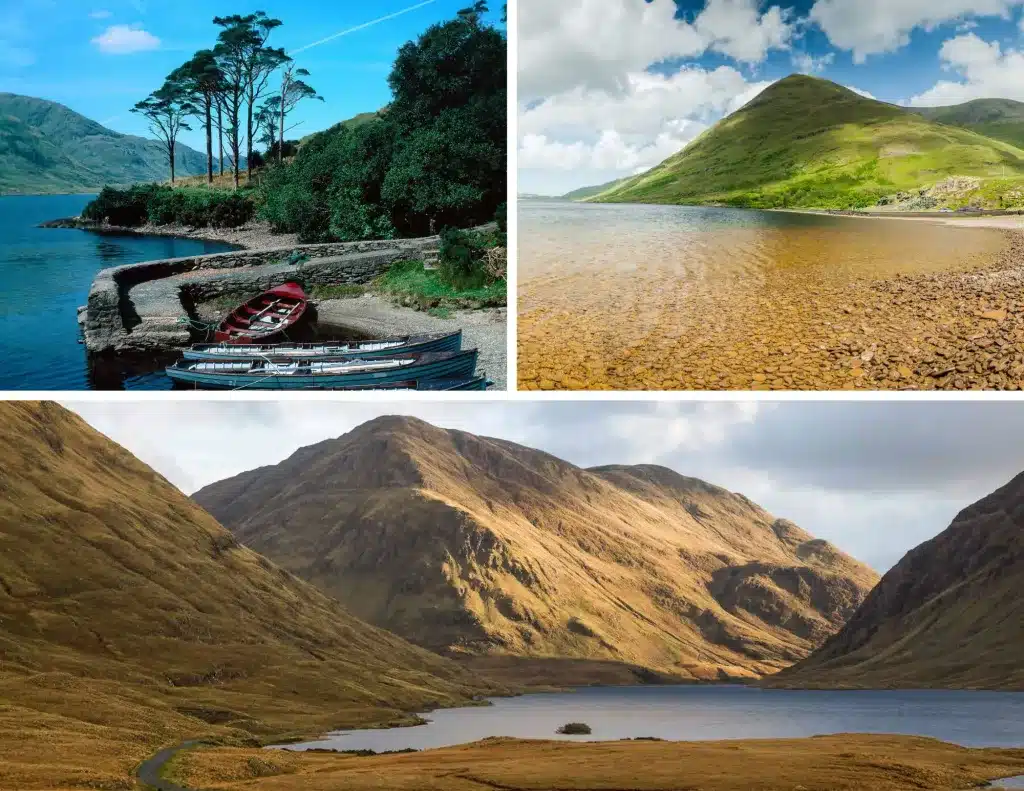 In close proximity to Killary and The Erriff Valley, you have to see the Doolough Pass to believe it.
Mweelrea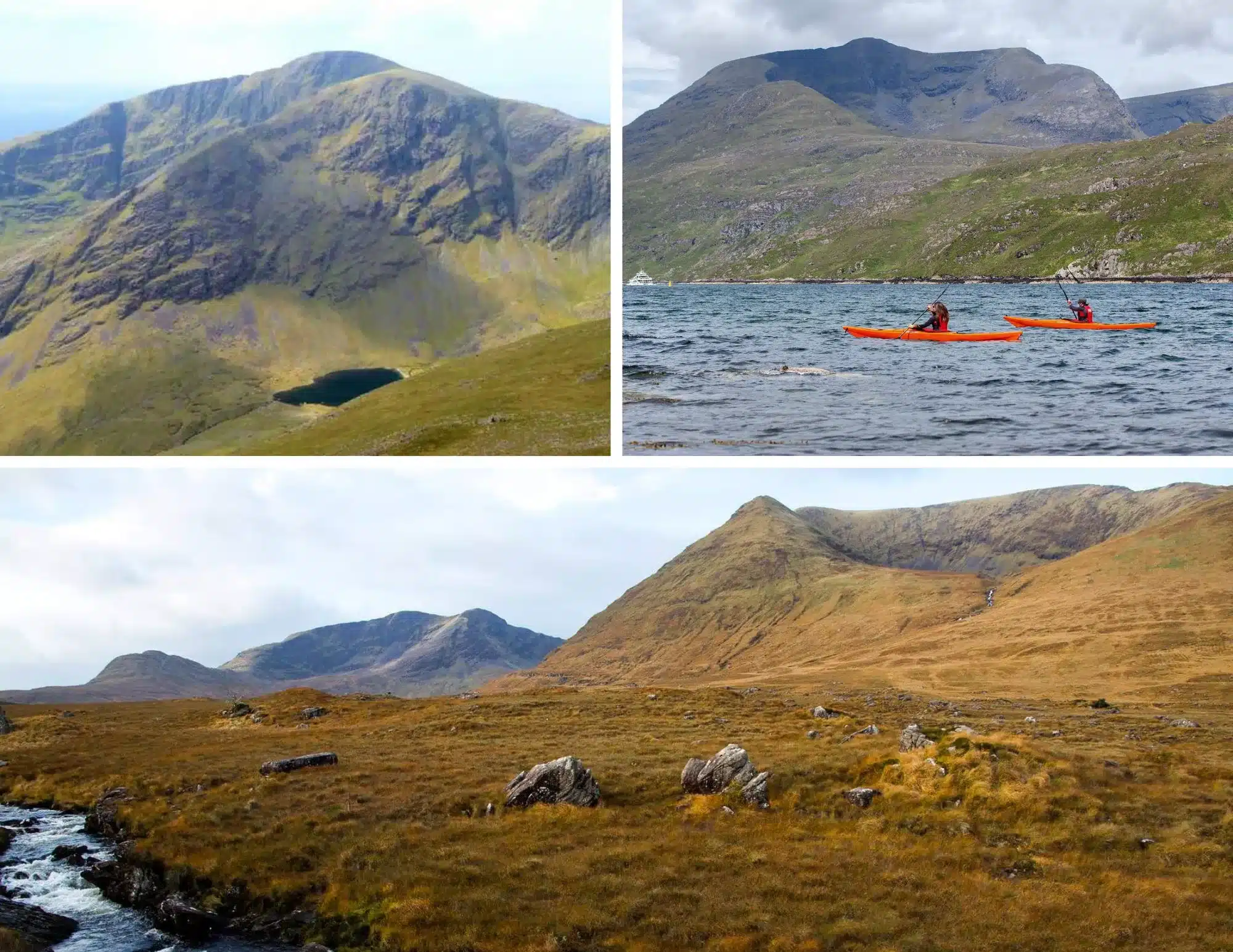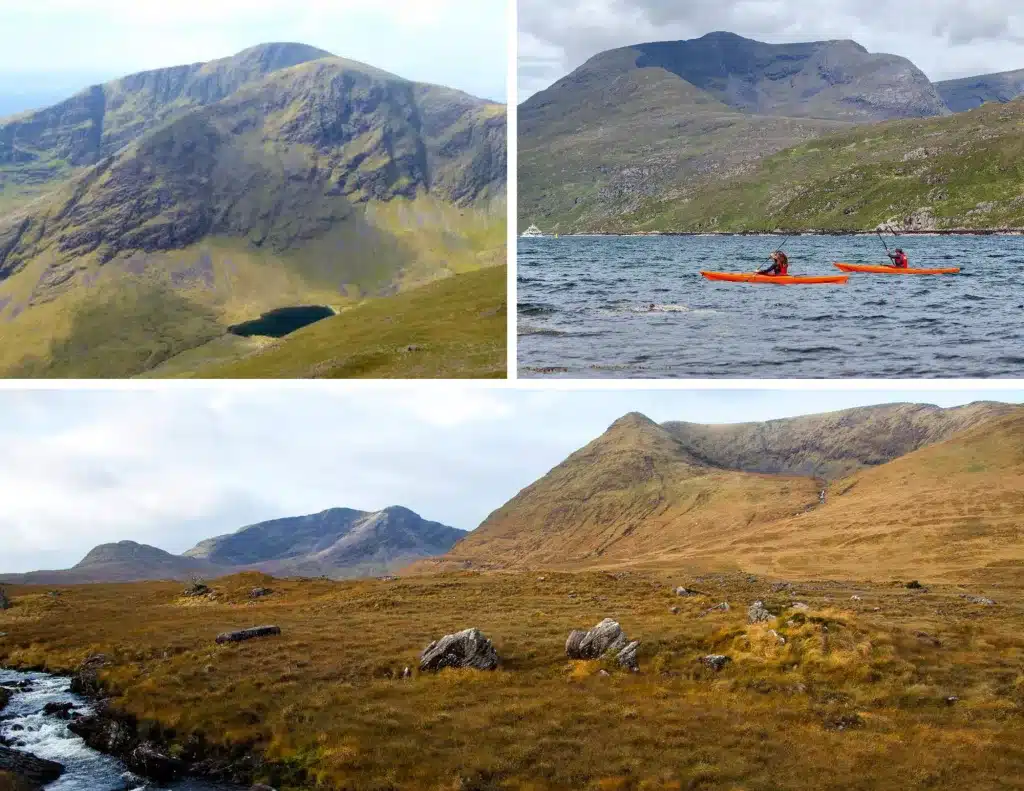 Mayo and Connaught's highest peak (814 metres), Mweelrea is notoriously difficult to access, and is a lot more challenging of a hike than its height suggests.
Downpatrick Head/Dun Briste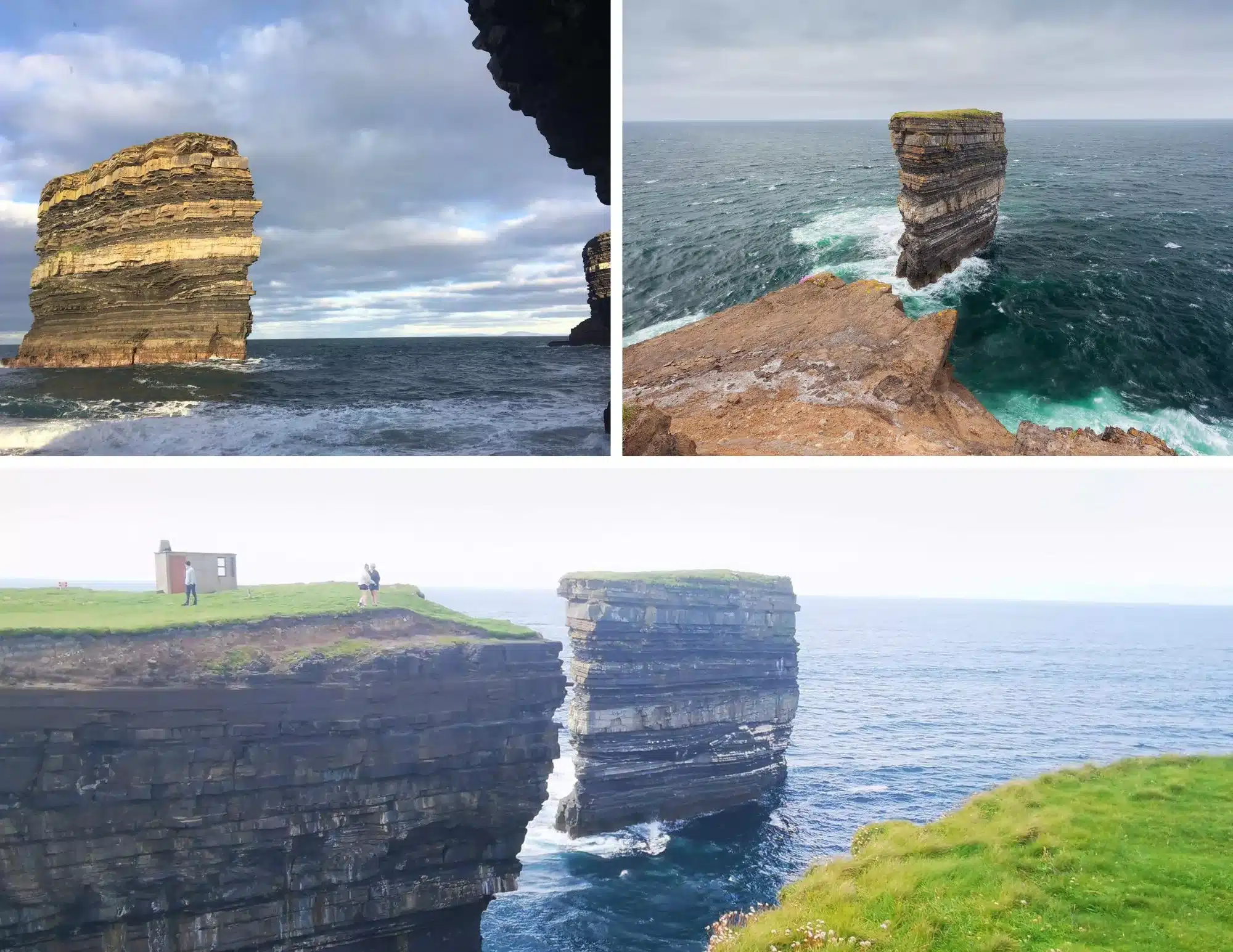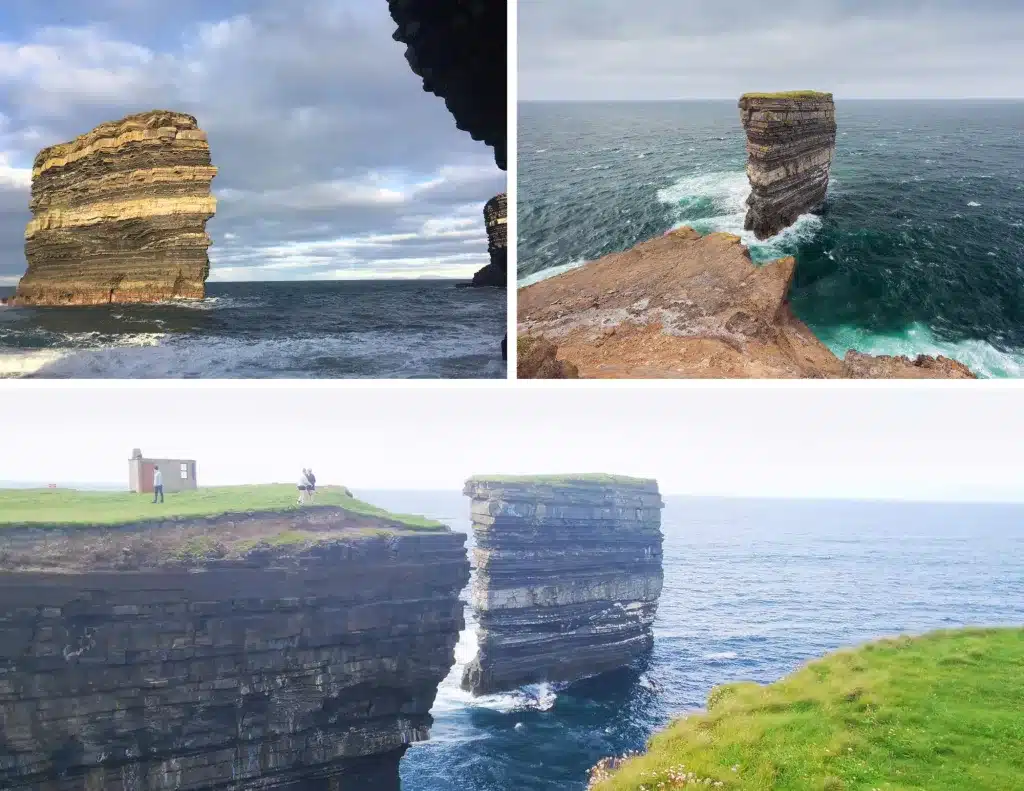 The Broken Fort or 'Dun Briste' is one of the most special places to visit in Mayo. It's wild and dramatic and the photos above do not do it justice.
Ceide Fields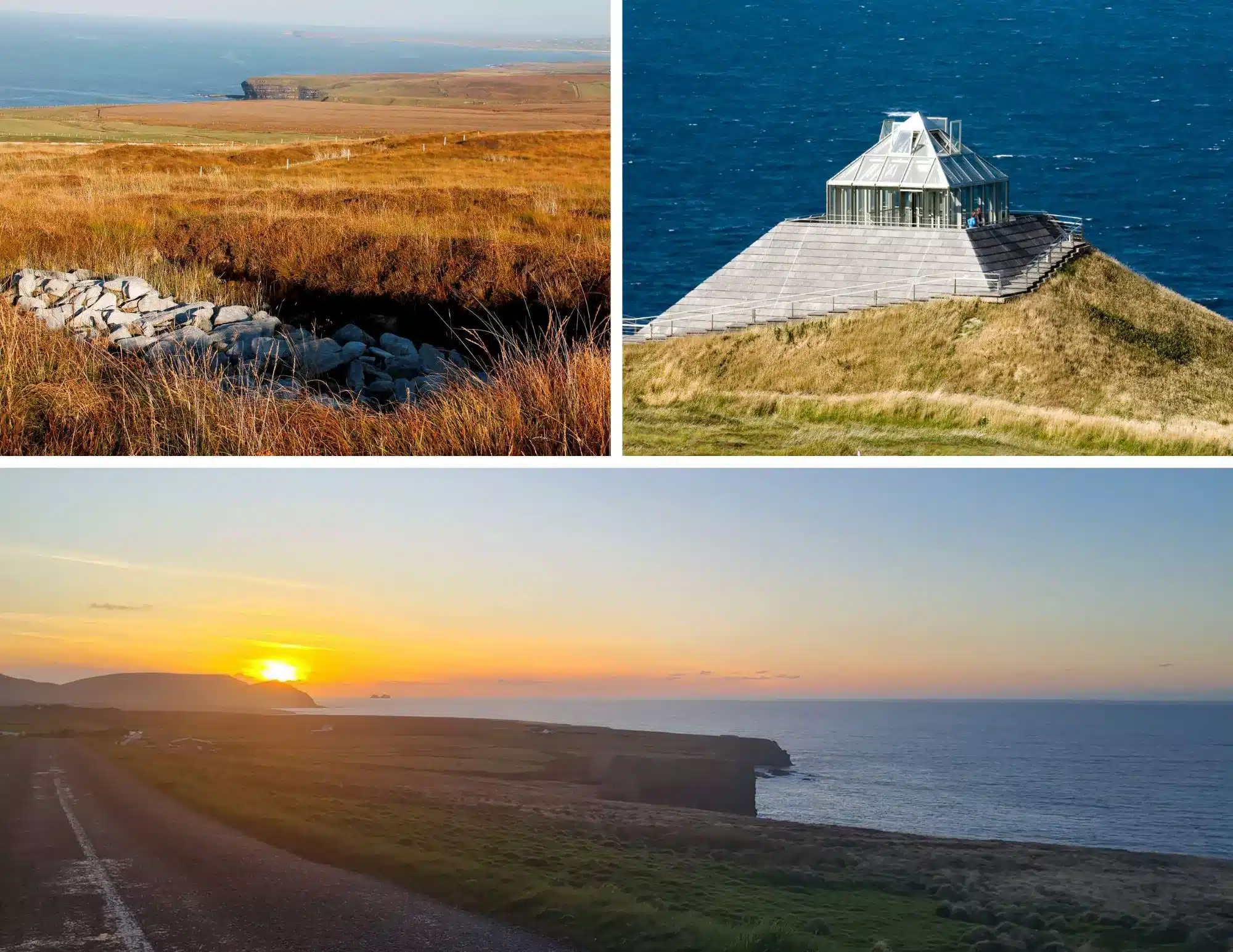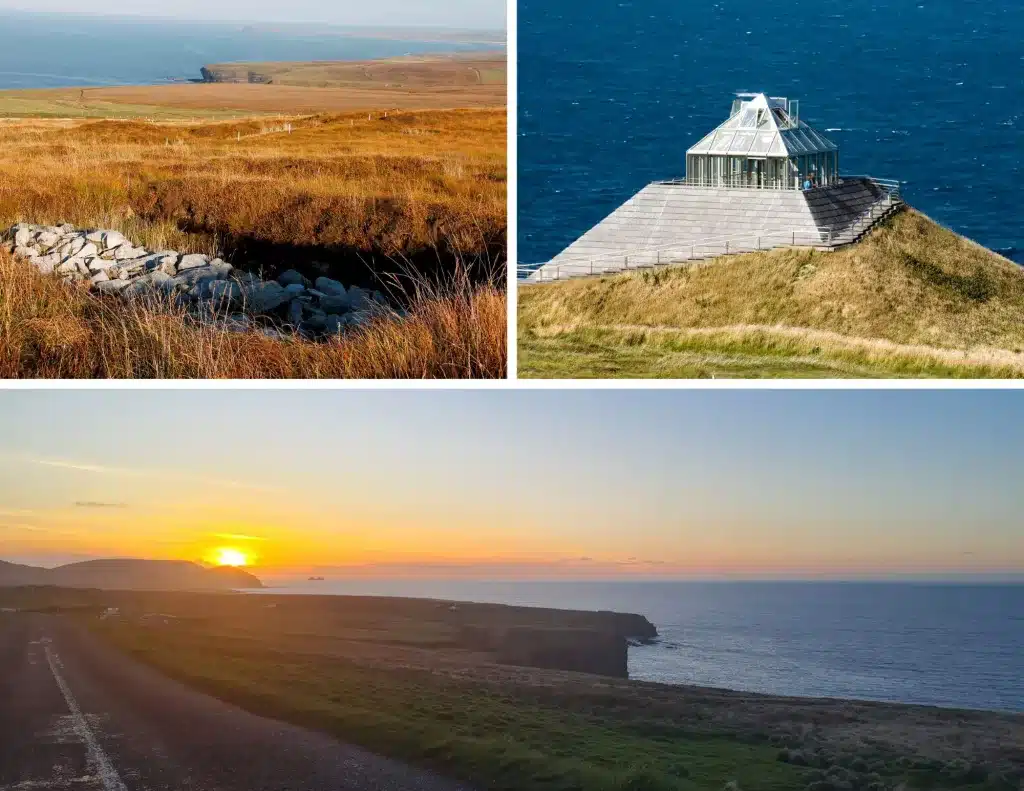 Home to the world's oldest known field system (dating back almost 6,000 years), Ceide Fields is another North Mayo gem.
Benwee Head/Stags of Broadhaven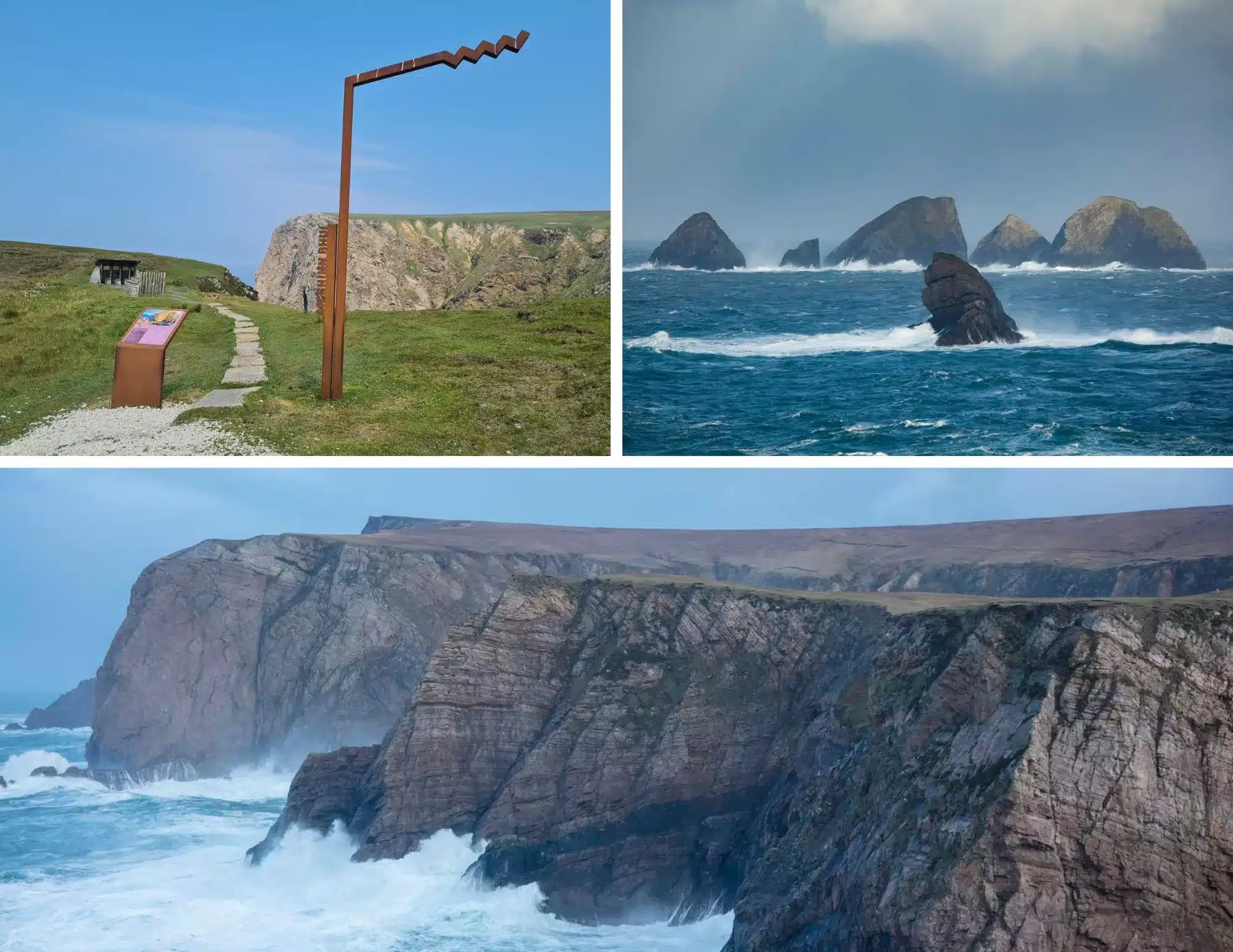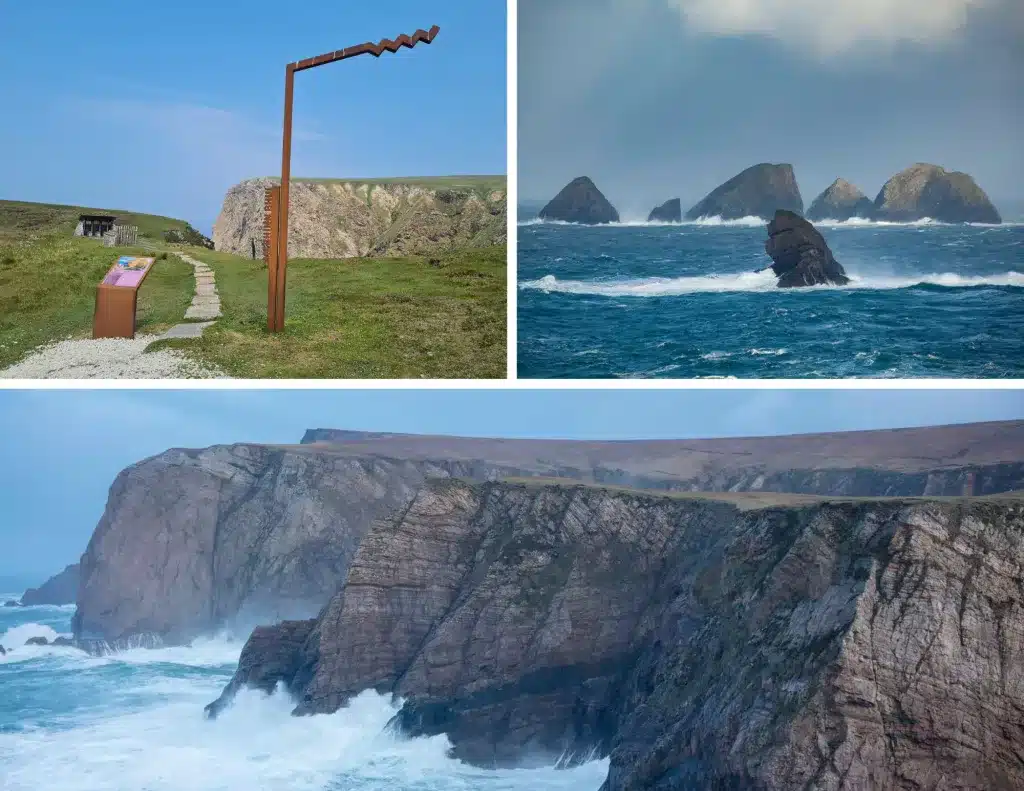 The Wild Atlantic Way does not get any wilder than along the cliffs of North Mayo.
North Mayo Coastline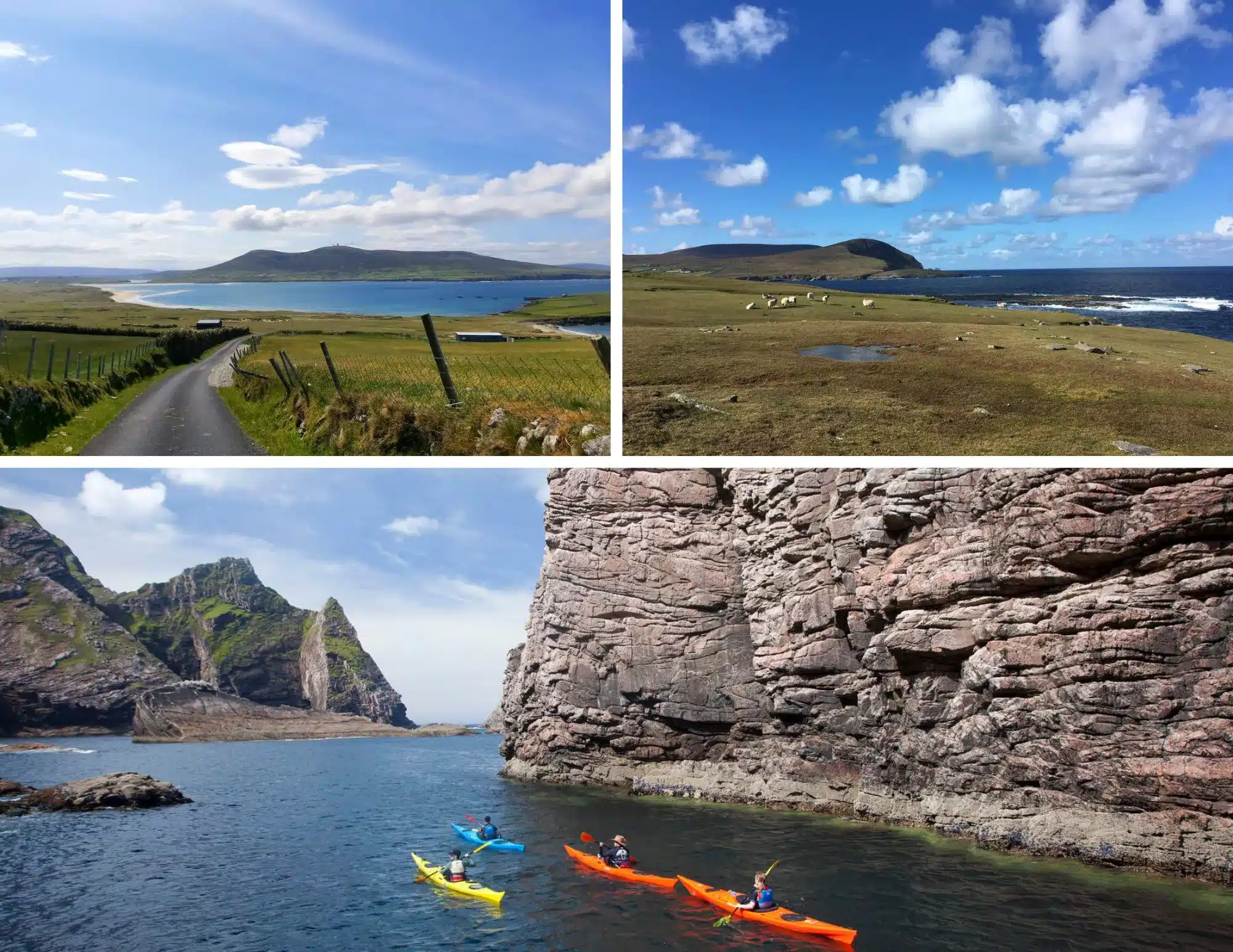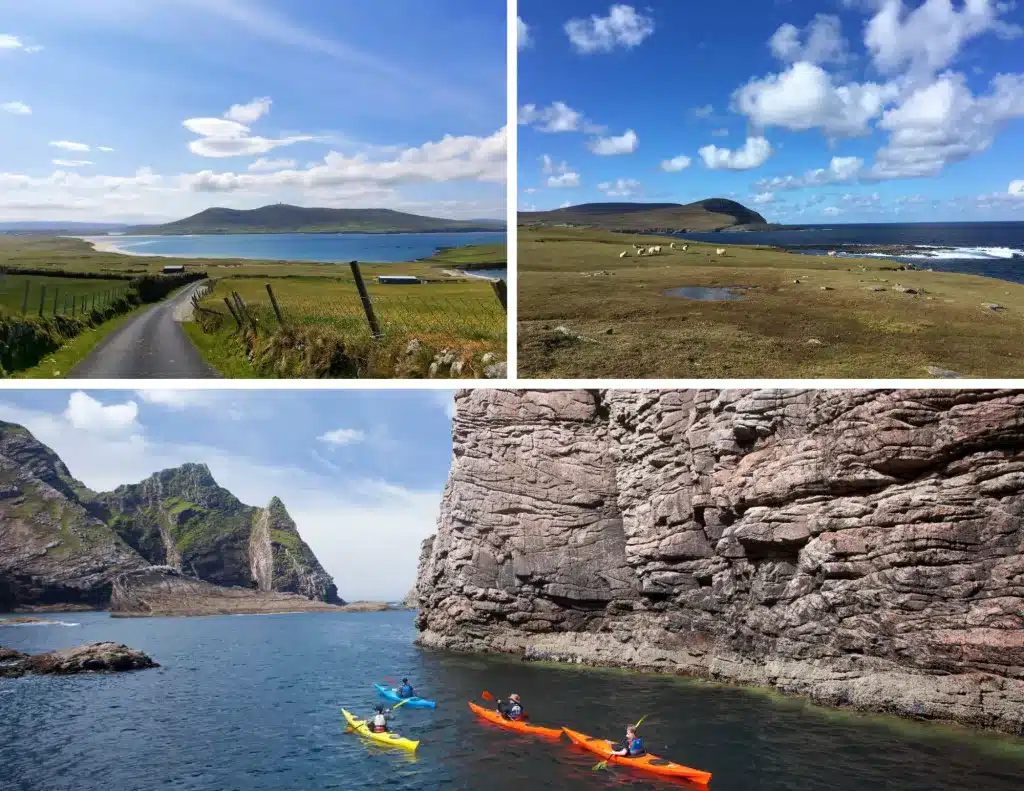 The Mullet Peninsula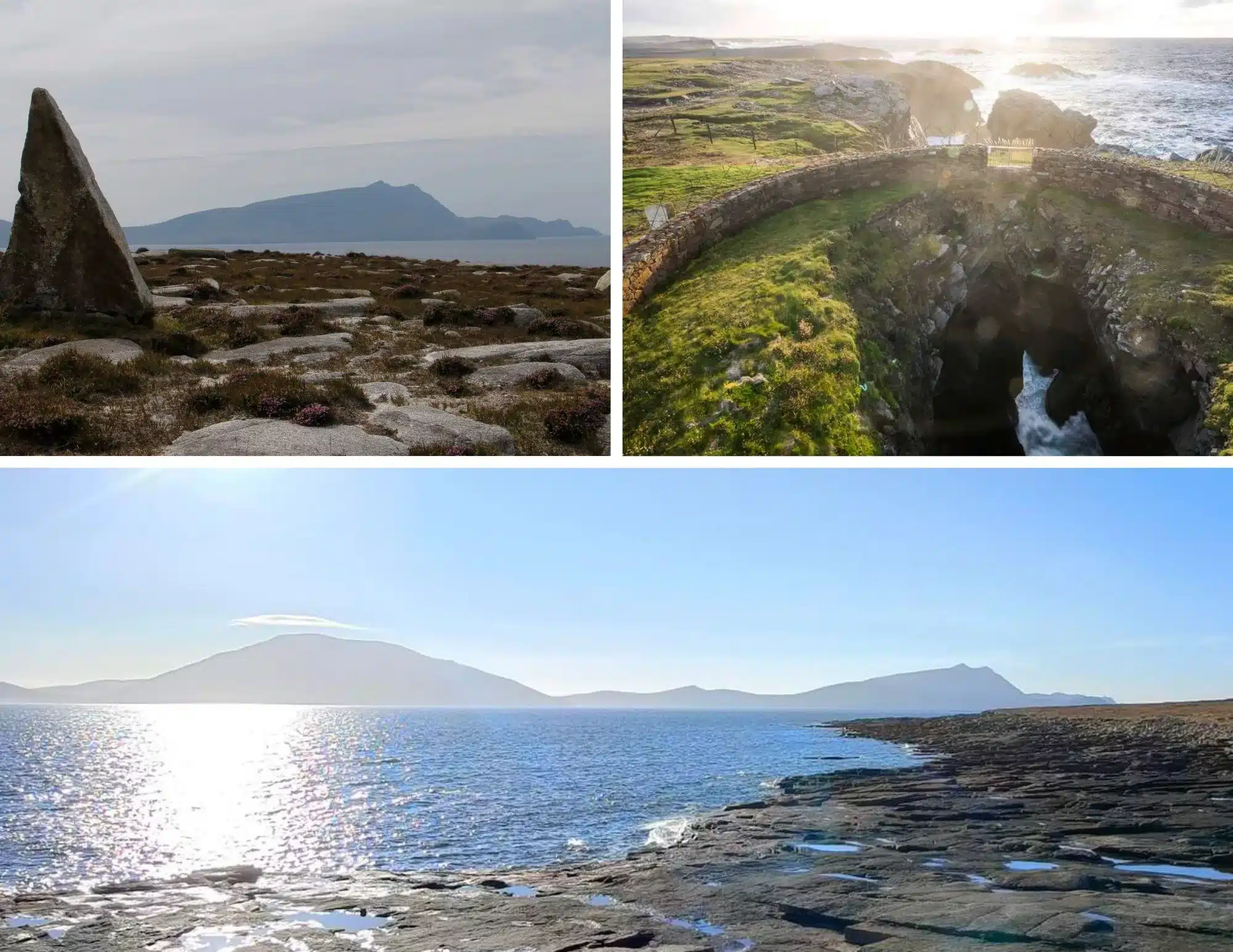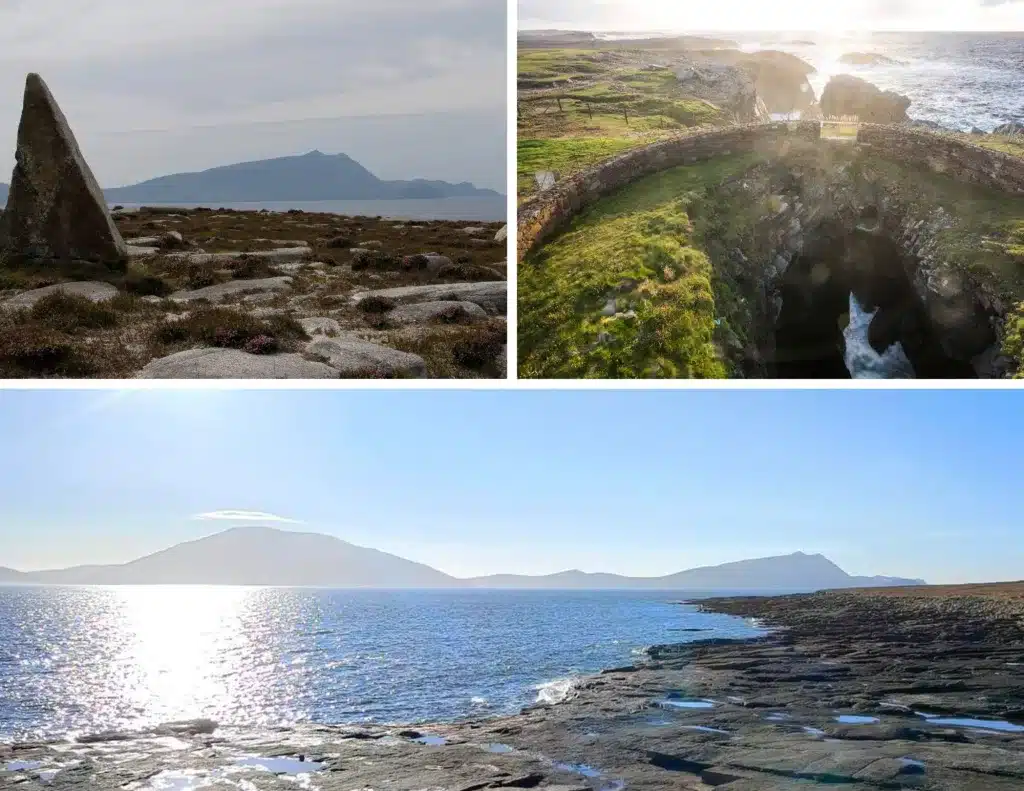 Clare Island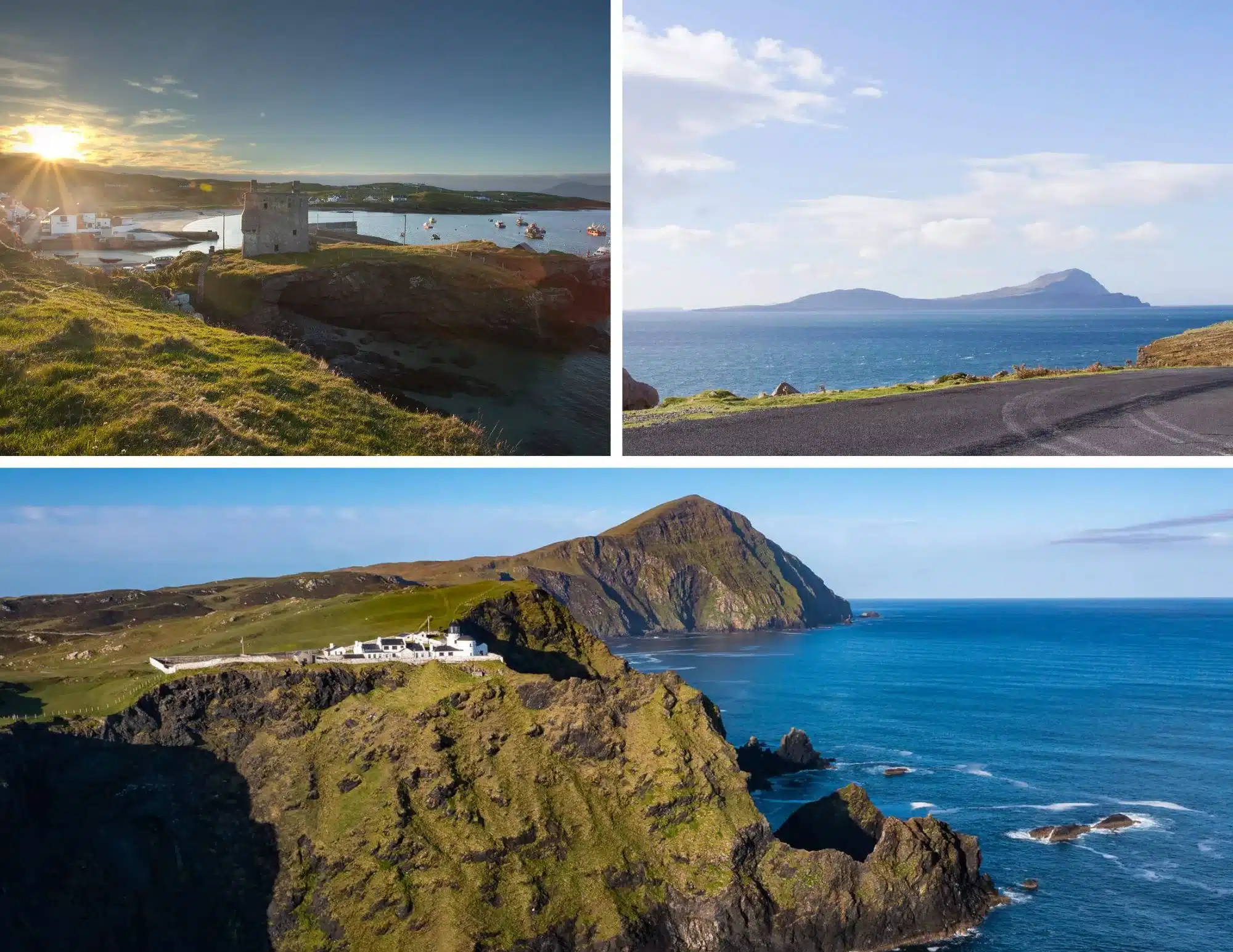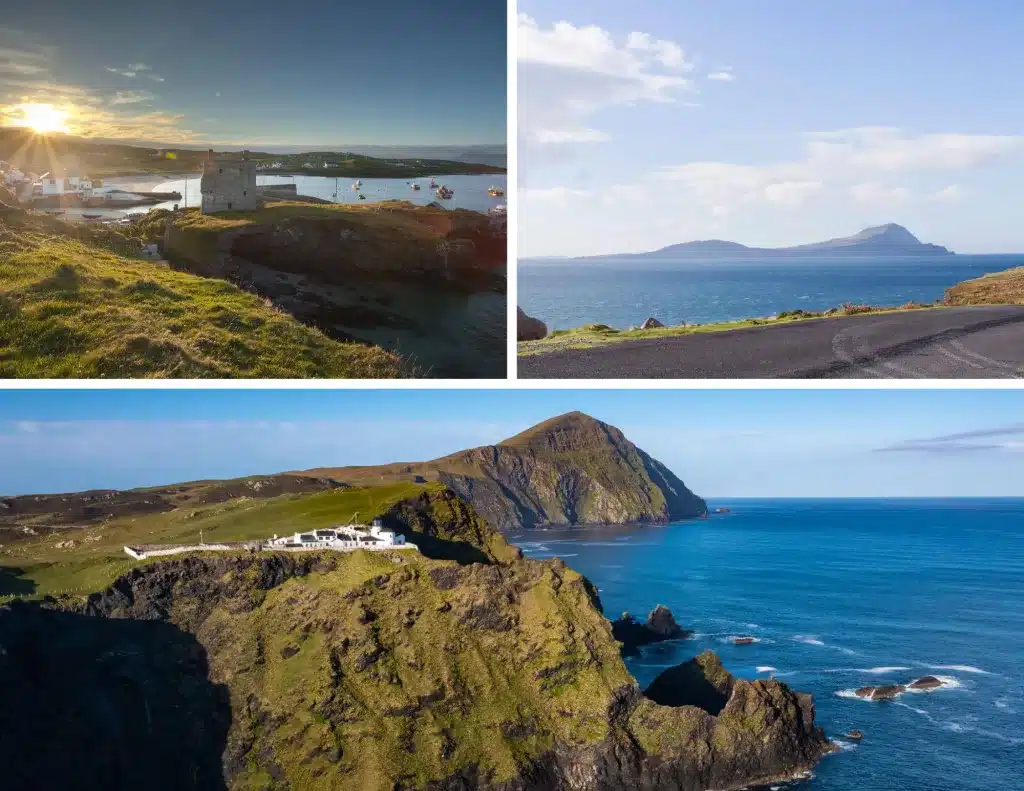 'Will you meet me on Clare Island?' The Irish band The Saw Doctors romanticised this beautiful island and judging by these photos, it is easy to see why.
Wild Nephin National Park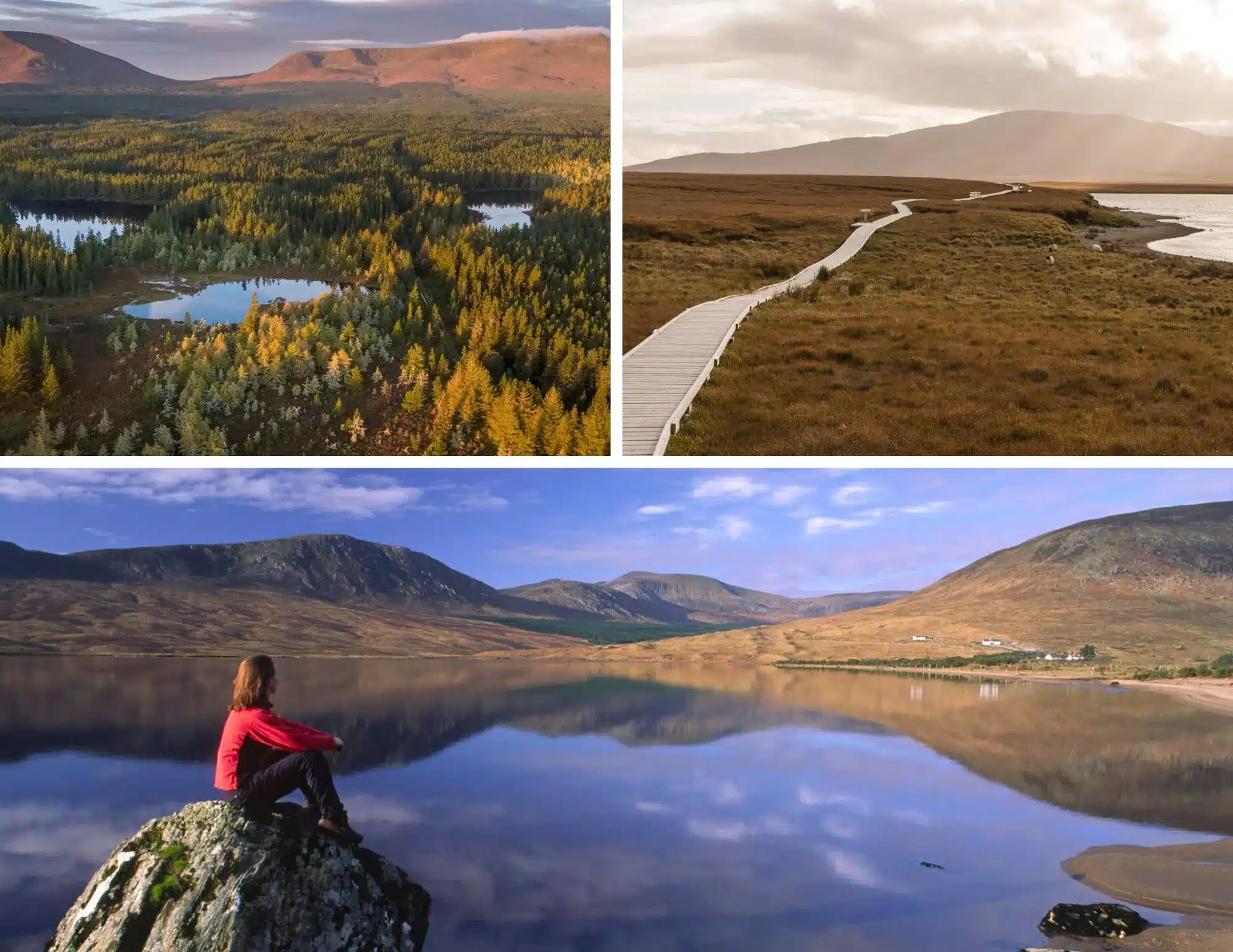 Lough Conn/Lough Cullin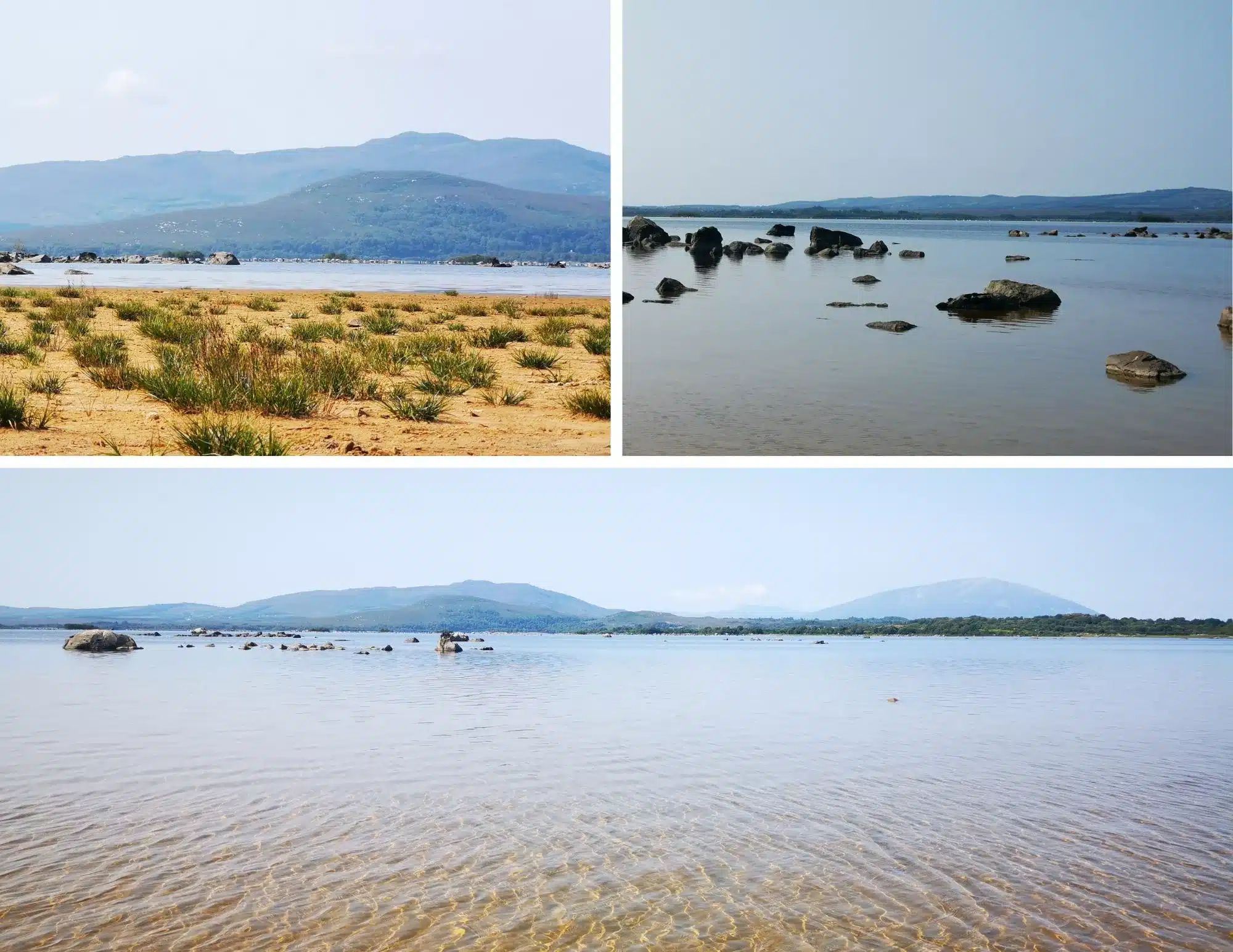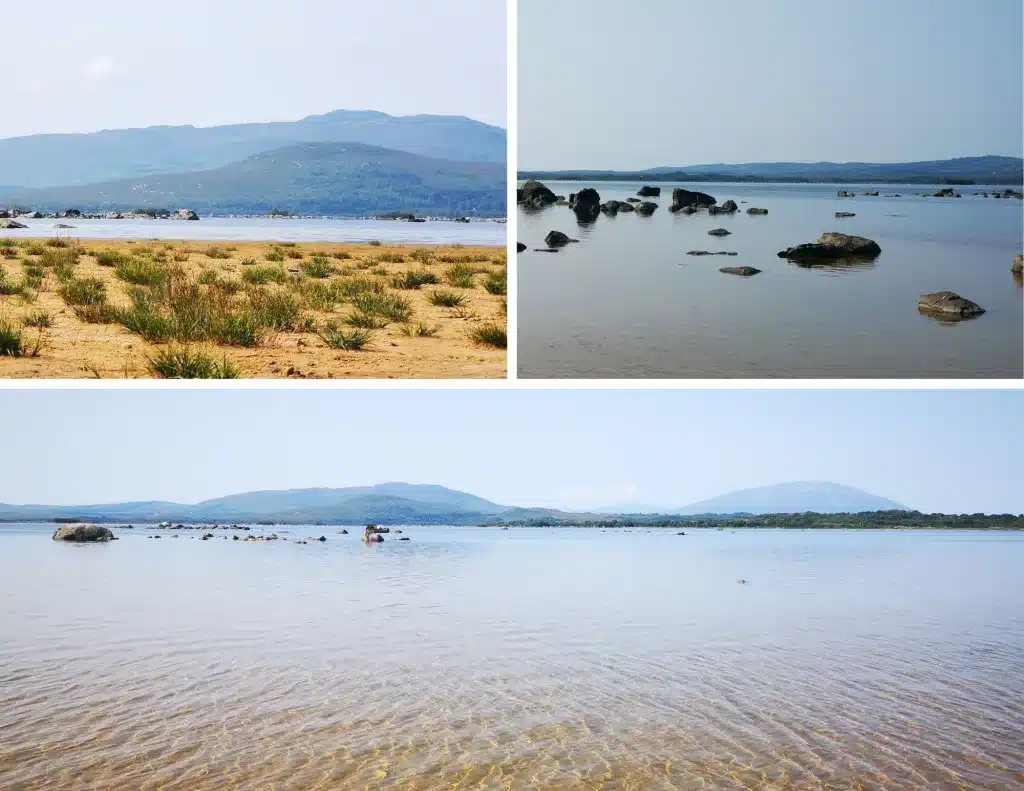 The Lake District of South Mayo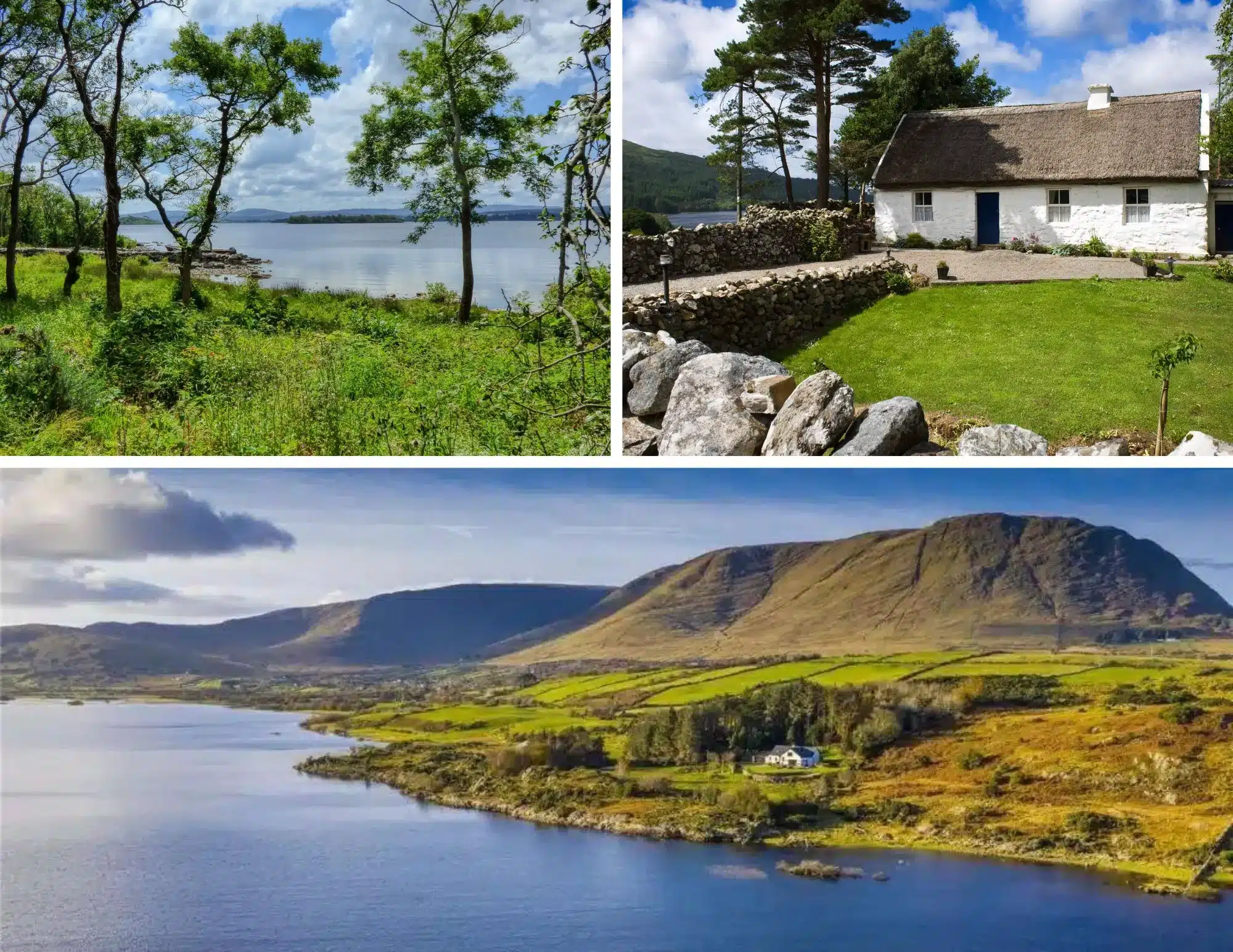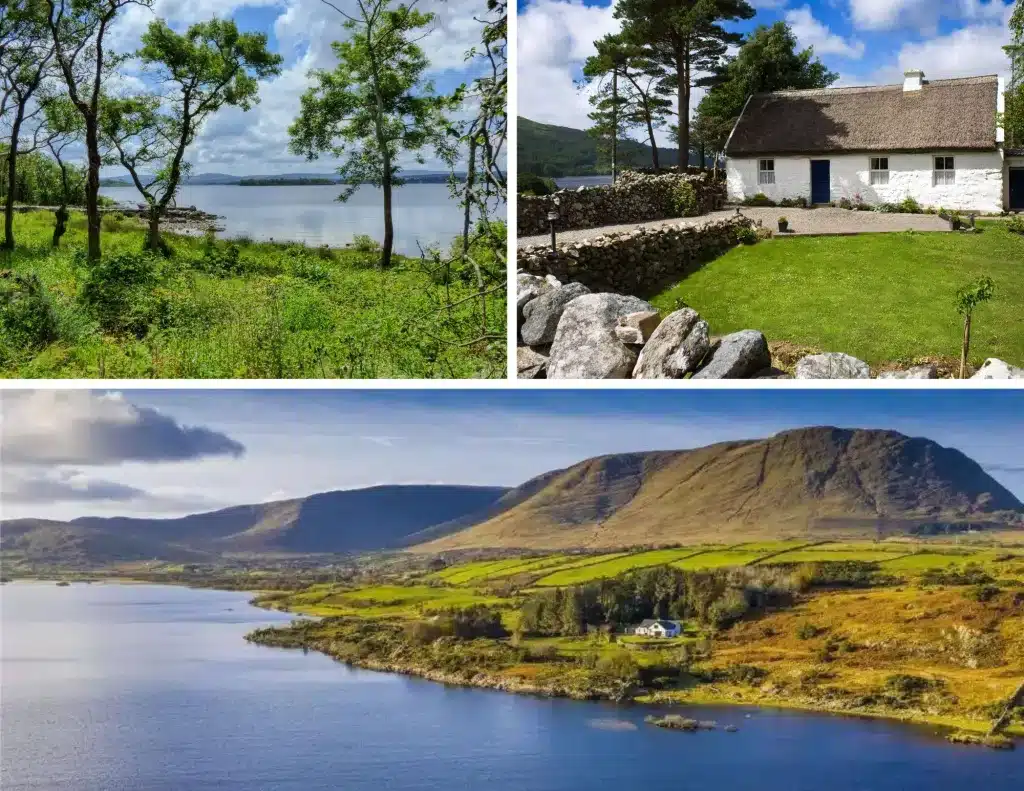 Cong/Ashford Castle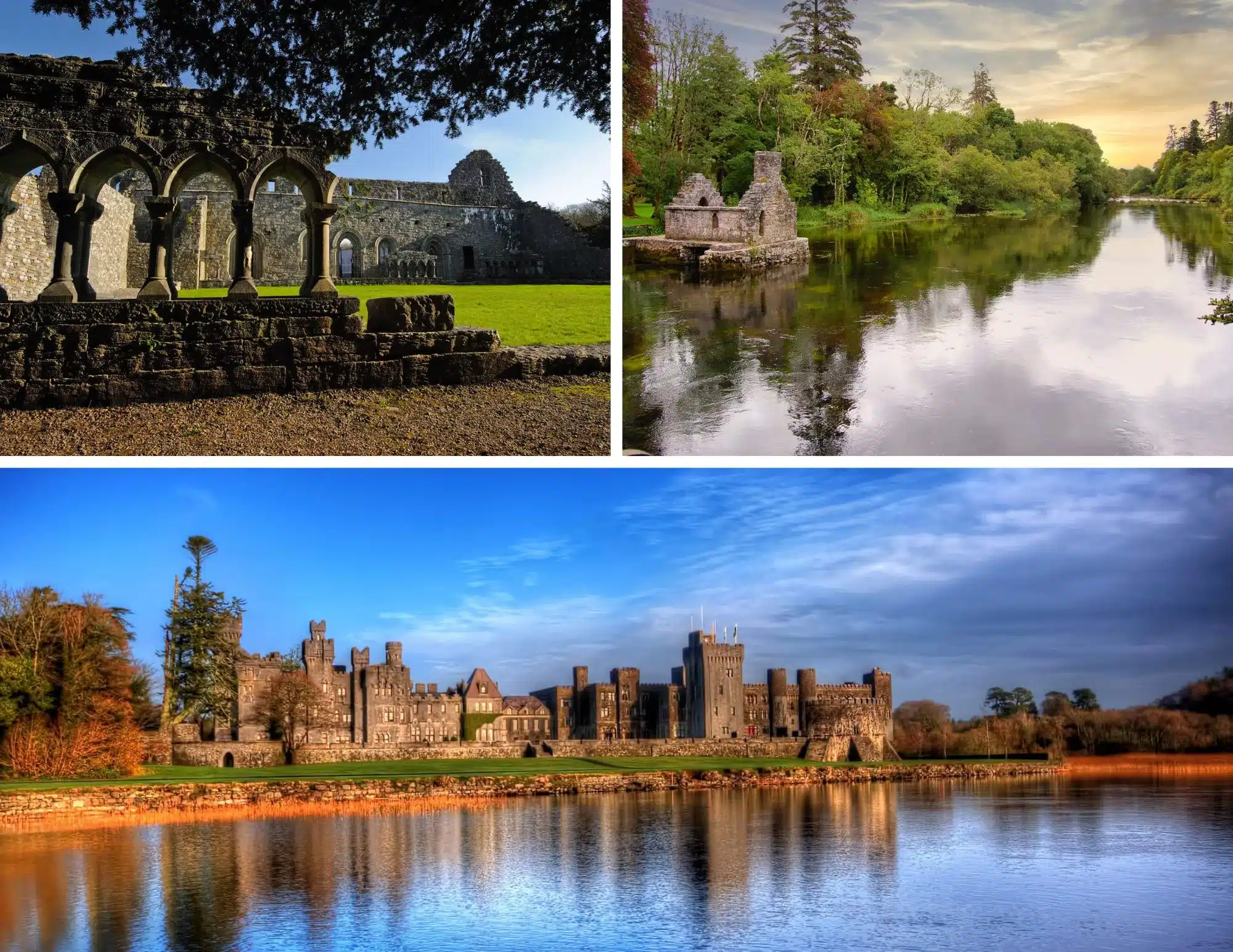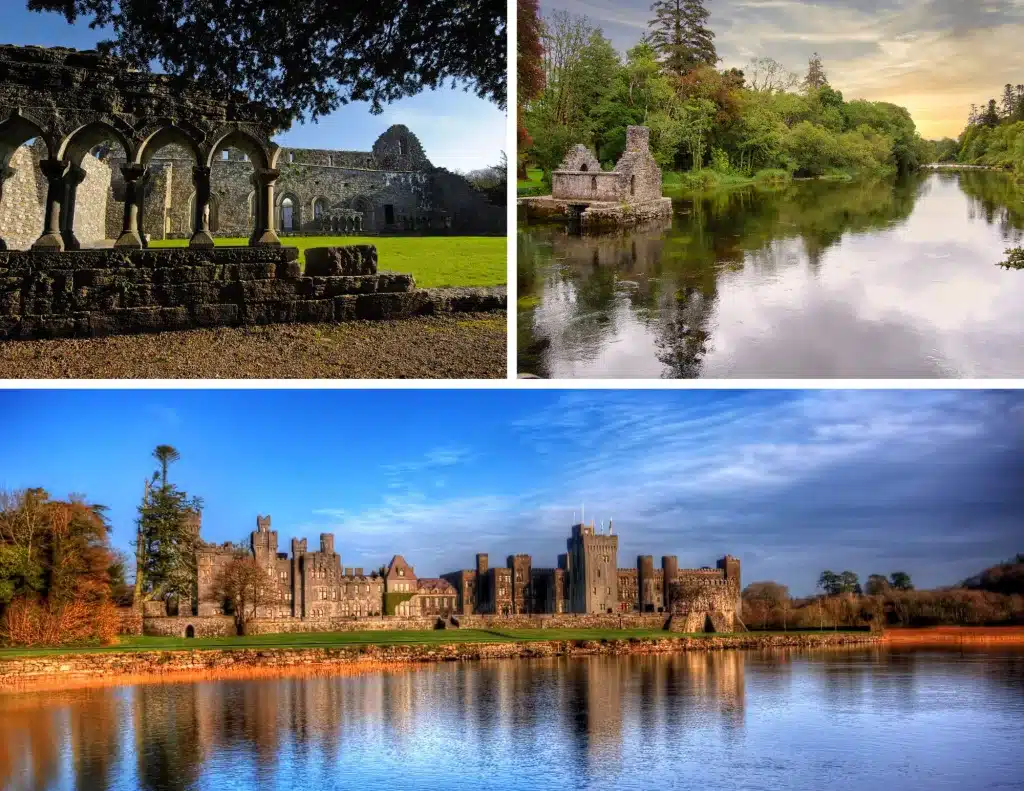 Westport Town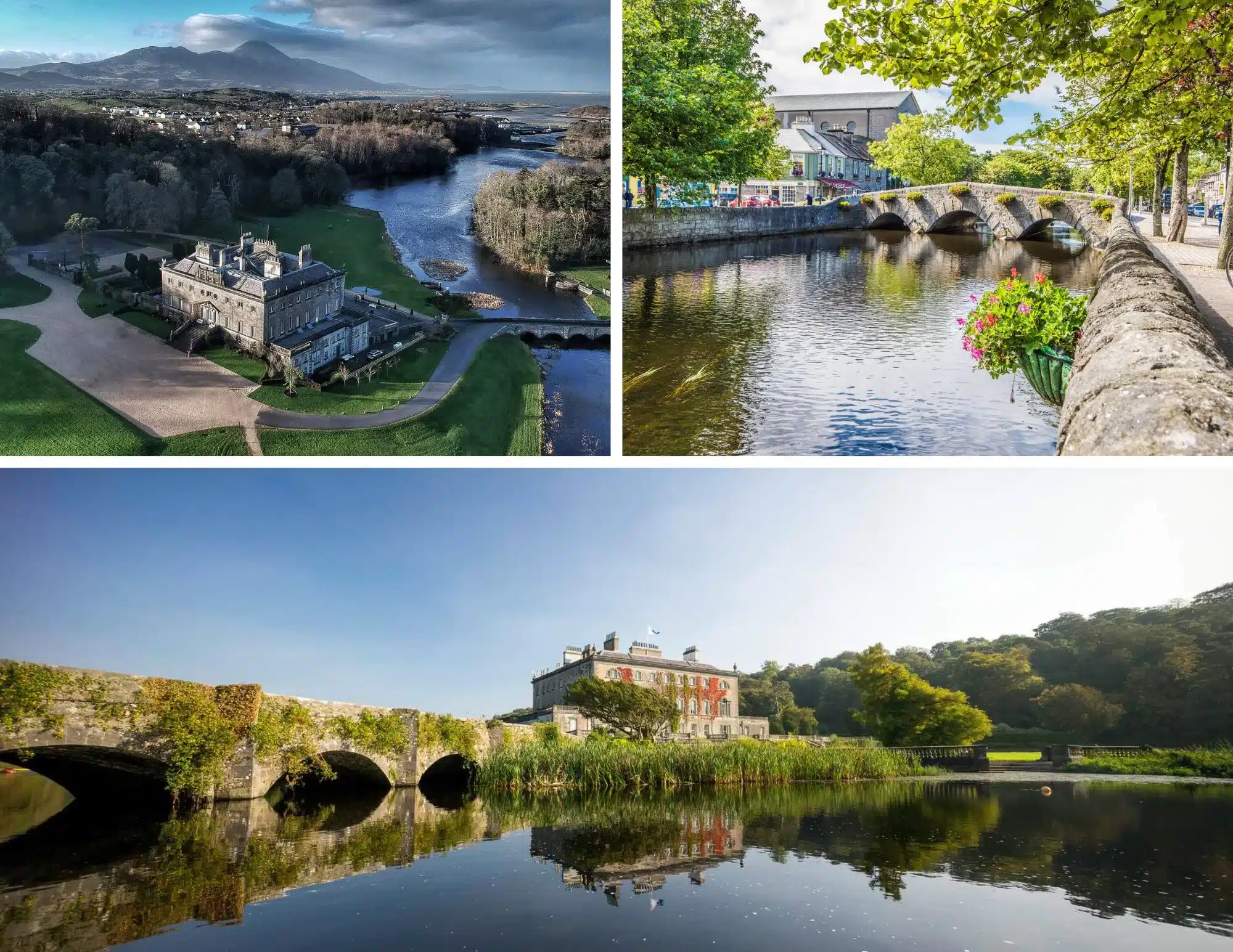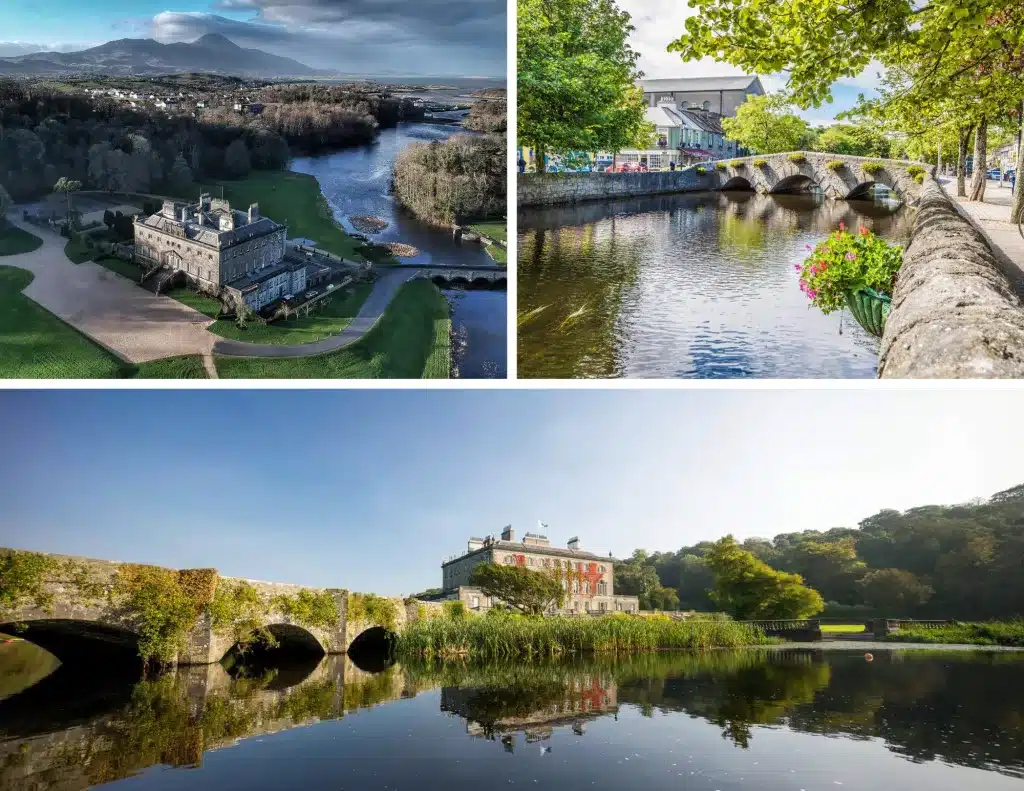 Mayo's most popular tourist town and for good reason. Westport is home to some cracking restaurants and pubs. It's also located near some wonderful natural scenery. A town you'll fall in love with very quickly. Have a look at our detailed guide here.
Final Thoughts
I hope this photo compilation has shown the incredible variety of landscapes and destinations on offer in County Mayo. From beaches to cliffs and deep mountain valley to vast lakes, you could argue that Mayo has it all.
Have I left out any places? Let me know in the comments below!