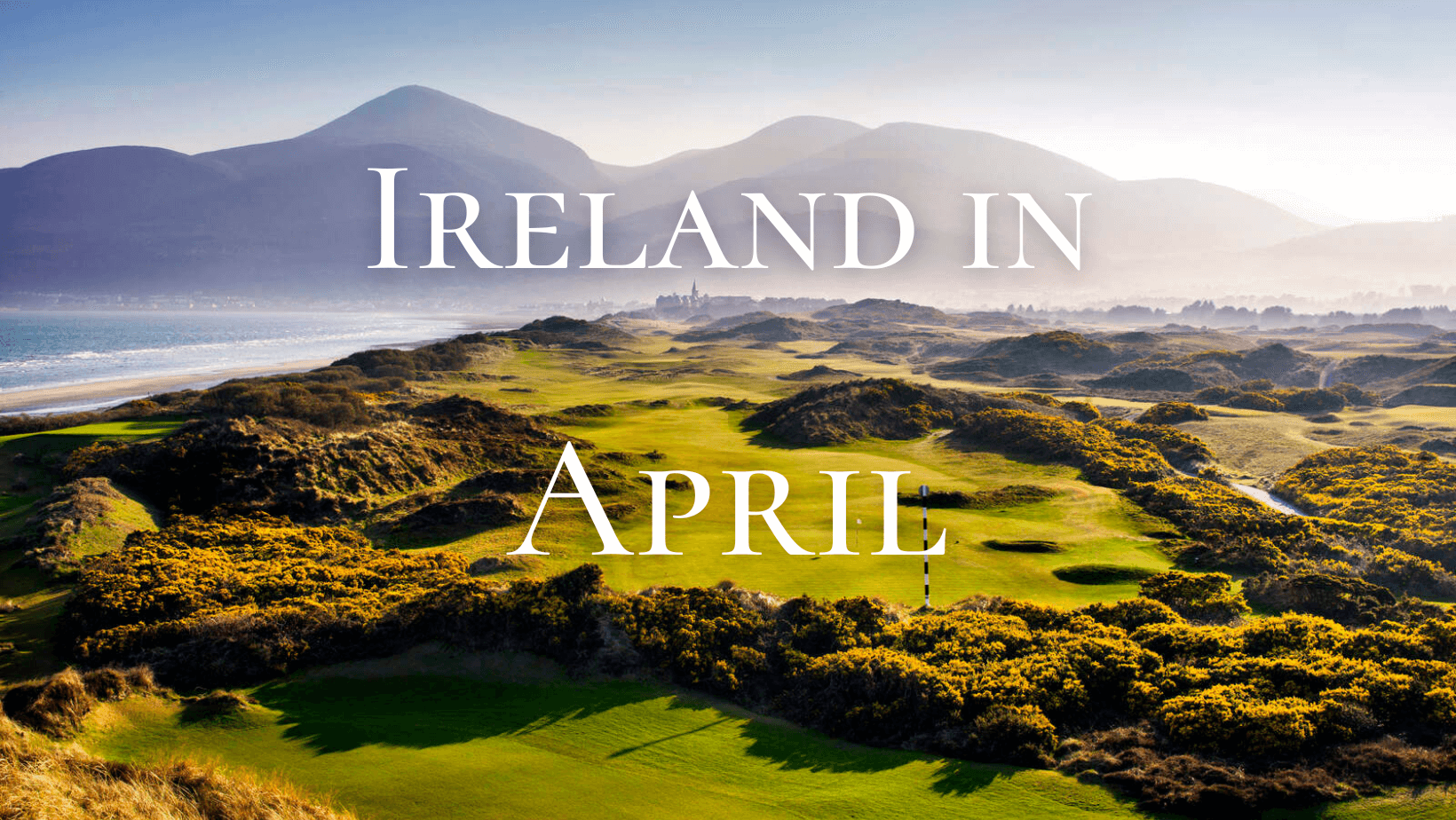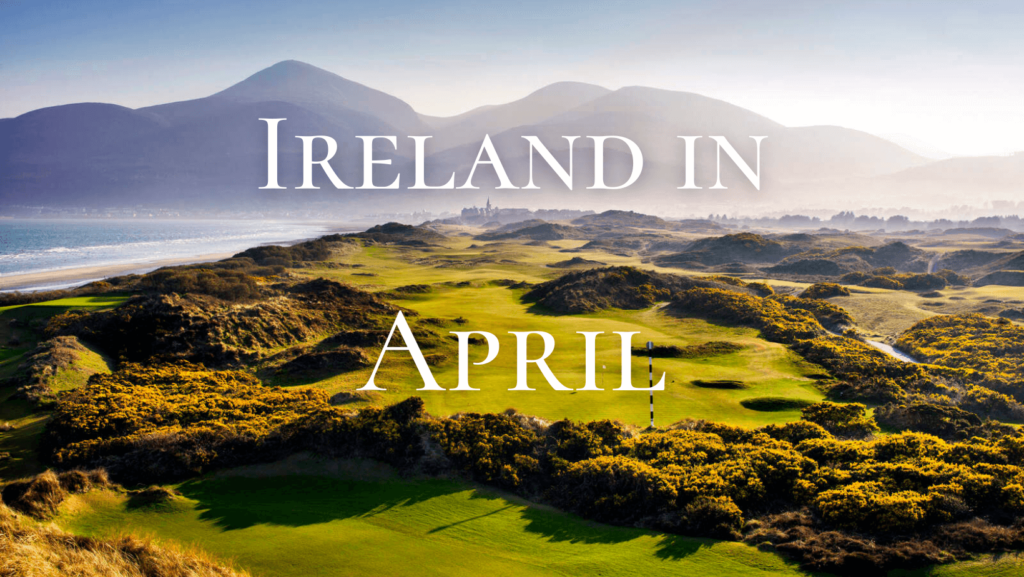 April has arrived in Ireland and spring has sprung. The grass is growing at a rapid rate and the daffodils are thriving. If you are debating whether April is a good time to explore Ireland, then we have some good solid advice to make your decision a lot easier.
This advice is based on first hand experience of having grown up on the Emerald Isle and living through the good, bad and the ugly in terms of Irish weather in April.
The good news is, we reckon April is a good time to visit Ireland and with some careful planning and sensible packing, there's no reason why you shouldn't be able to have a cracking time on the Emerald Isle in the month of April.
Being the second month of spring, you'll notice a great stretch in the evenings. The temperatures start to slightly increase, however this being Ireland, the weather can still be mixed.
There is however a better chance of getting out and exploring Ireland's wonderful landscape than the previous months of March and February.
By the way, did you know that a huge 91% of visitors visit Ireland to explore and experience its landscapes?
Now, let's get into a few things you need to consider before visiting Ireland in April.
Things to consider before visiting Ireland in April
The Weather
April sees slightly milder temperatures than the previous month of March, with a noticeable difference towards the end of the month.
According to Ireland's official meteorological organisation, Met Eireann, the long term average temperature for Ireland in April is 8 degress Celsius (46 Fahrenheit)
April has a long-term average high temperature of 13 degrees Celsius (55.4 Fahrenheit) and an average low of 4 degrees Celsius (39.2 Fahrenheit) (Met.ie)
When the sun shines it does feel a lot warmer than the previous month of March.
Daylight Hours
This is when things start to look up in Ireland. The short winter days are well and truly gone and on the west coast, you'll be surprised at the length of the evenings.
At the start of the month, you'lll experience a very respectable 13 hours of brightness and by the end, a massive 15 hours! (source: Time and date)
So, for example if the morning starts off wet and cloudy and clears by afternoon, you still have loads of daylight to explore the countryside and coasts.
The Price of Accommodation/Flights
April really is the last month where you'll get reasonable prices for flights (apart from around Easter) Come May, the demand is higher and prices do increase for accommodation and flights overall.
However, having flown in and out of Dublin the last years myself, the flights just before Easter were not the cheapest! Many, of course, will only be able to fly during the Easter break, so its imperative you book well in advance.
In saying that, booking earlier would have saved me a lot of money! It's also worth noting that the flights I was on were fully booked.
Skyscanner will give you a good price overview:
Crowds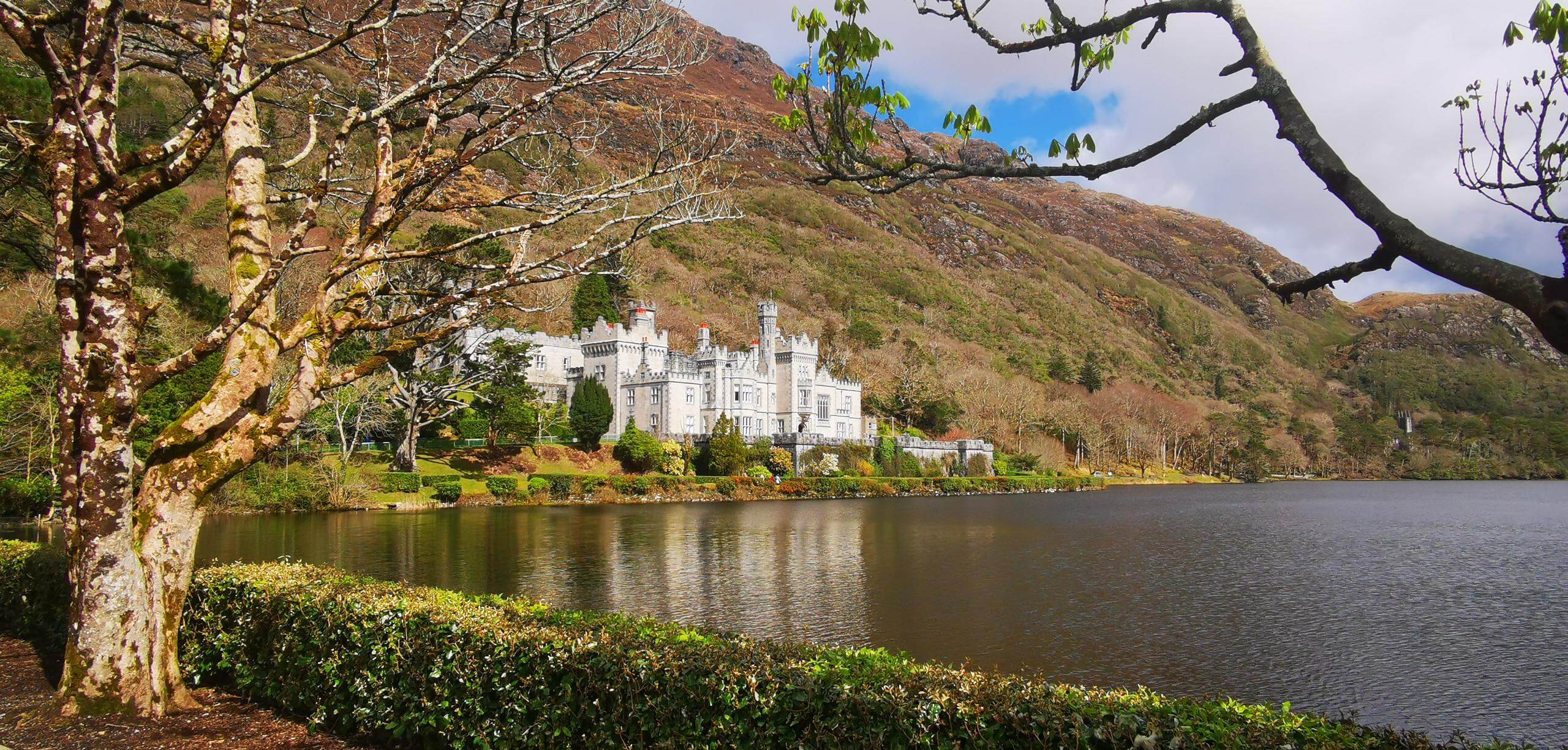 Around Easter, you'll notice a rise in the number of tourists in Ireland, especially around the Easter Holidays.
You'll always have crowds in the main attractions of Dublin, such as the Guinness Storehouse, but down the country, mass tourism hasn't hit yet!
For example, we visited Kylemore Abbey in Connemara on a beautiful, sunny day this year, and while there were visitors, it never felt overcrowded.
What's on in Ireland in April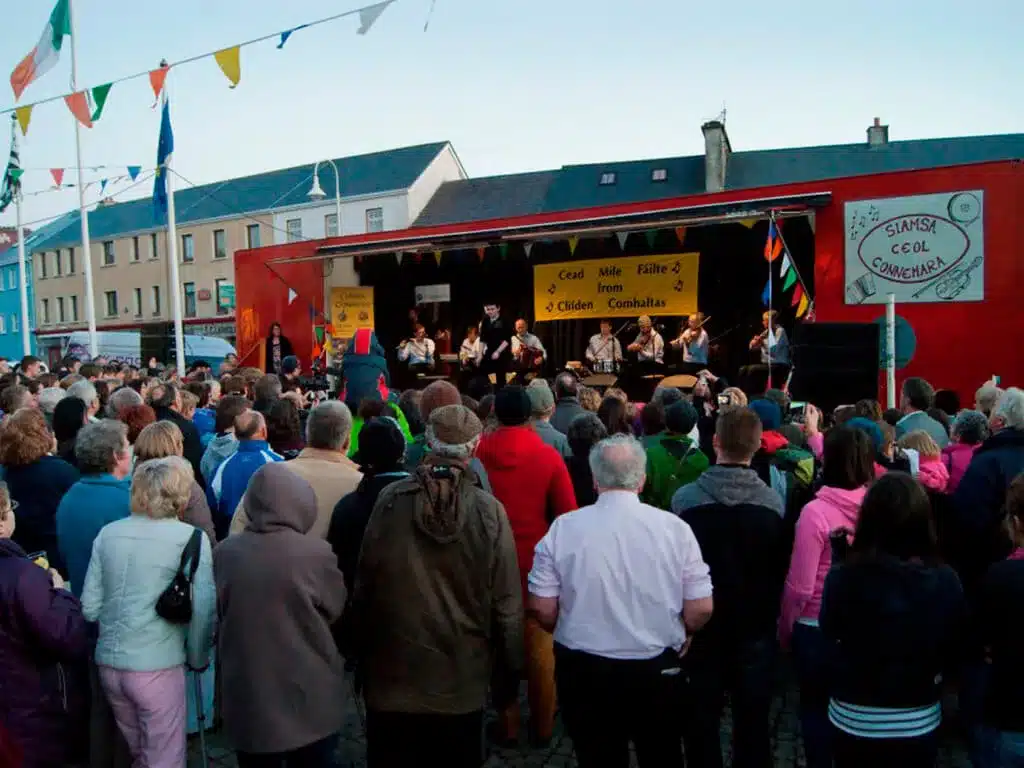 Events
April sees a scattering of festivals and events throughout Ireland.
Check out the Clifden Traditional Music Festival in County Galway. This event offers live performances and workshops and a chance to immerse yourself in the beauty of Irish traditional music.
The Punchestown Horseracing festival also takes place in the month of April, in 2023 it was held from the 25th to 29th.
Inishbofin, located off the coast of Galway, will host it well-renowned Community Arts Festival from the 12-14 April, 2024. The festival always draws a crowd and there's plenty to enjoy, from music, dance and visual arts, to creative workshops and family activities.
April 2024 will also see the return of the 'Connemarathon', proposed for the 21st April.
Easter
In 2024, Easter Sunday will fall early, on the 31st March. Easter Monday is a public holiday and while offices, schools and the like will be closed, you'll find many shops and supermarkets will be open.
Up unitl 2018, pubs in Ireland were closed on Good Friday. This law has since been done away with and now you'll be able to enjoy a pint or 2 in the pub of your choice!
Schools in Ireland will close for a full 2 weeks at Easter, and this causes prices to increase around the Easter weekend. Many schools in Europe take their holidays the week before Easter weekend, so planning your trip around these dates will definitely save money.
The Weather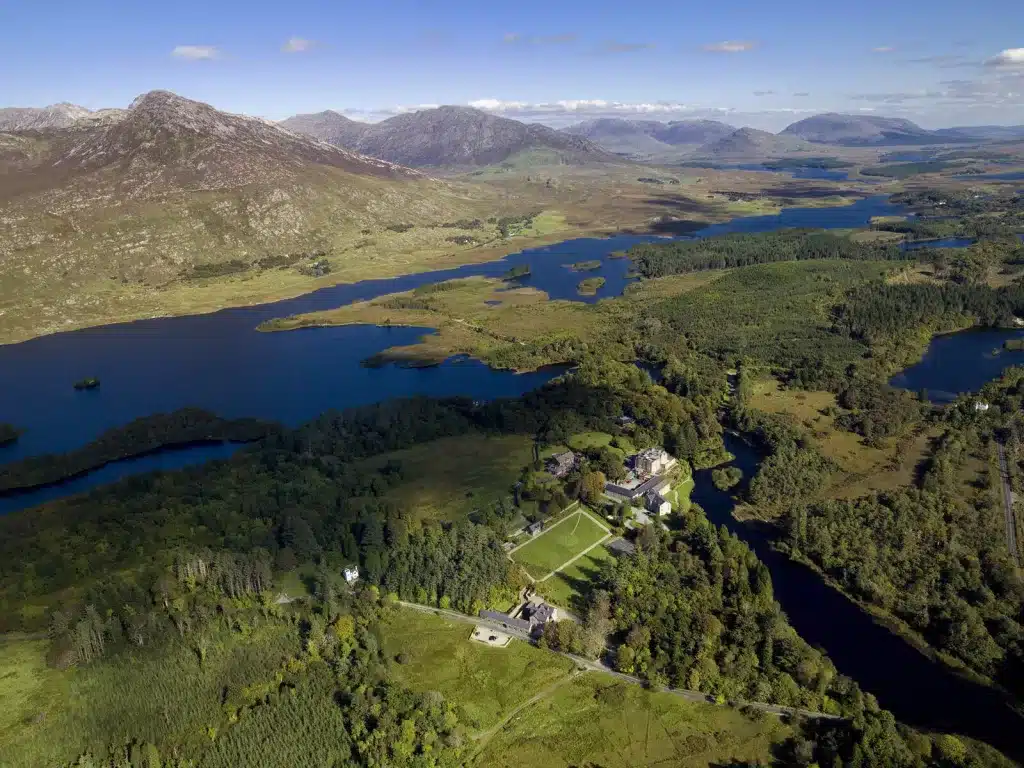 The weather in Ireland in April can be characterized as being dry and mild. Yearly anomalies can of course occur, but from my experience of growing up in Ireland, April will see the land dry out and plenty out mowing the lawns!
If visiting the West of Ireland is top priority (we believe it should be!) April is one of the 3 driest months of the year.
The West of Ireland is notorious for rain, but the months of April, May and June give you the best chance of getting dry weather (but remember, it's not Spain…)
We'll choose 4 weather stations in the four corners of the country to give the best overview.
We will be looking at four important factors regarding the weather in Ireland in April: temperature, number of rainy days and rainfall. The fourth and often overlooked factor is how the weather actually feels; this is linked to wind and the wind chill factor.
Dublin
Dublin, Ireland's capital, has a long term average temperature for April of 8.1 degrees Celsius (47 Fahrenheit)
Expect rainfall on average 11 days in April in Dublin, with amounts very low; only 54.1 mm (source: Met Eireann)
Cork
Cork, Ireland's second largest city, is located on the south of Ireland. Cork has a long term average temperature for April of 8.2 degrees Celsius (47 Fahrenheit)
Expect rainfall on only 7 days of the month, and an overall precipitation total of 76.5 mm. (source: Met Eireann)
Galway
Galway is notorious for rain, because of its Atlantic coast location, but April is actually the driest month of the year in Galway.
Galway has a long term average temperature for April of 8.6 degrees Celsius (48 Fahrenheit)
Expect rainfall on around 14 days of the month, and an overall precipitation total of 72 mm. (source: Met Eireann)
Derry
Derry City, located in the far north of the country, is one of the cooler cities of Ireland, with a average April temperature of 7.5 Celsius (46 Fahrenheit)
Expect at least 10 days of rain, with around 75 mm of precipitation for the month.
Real Feel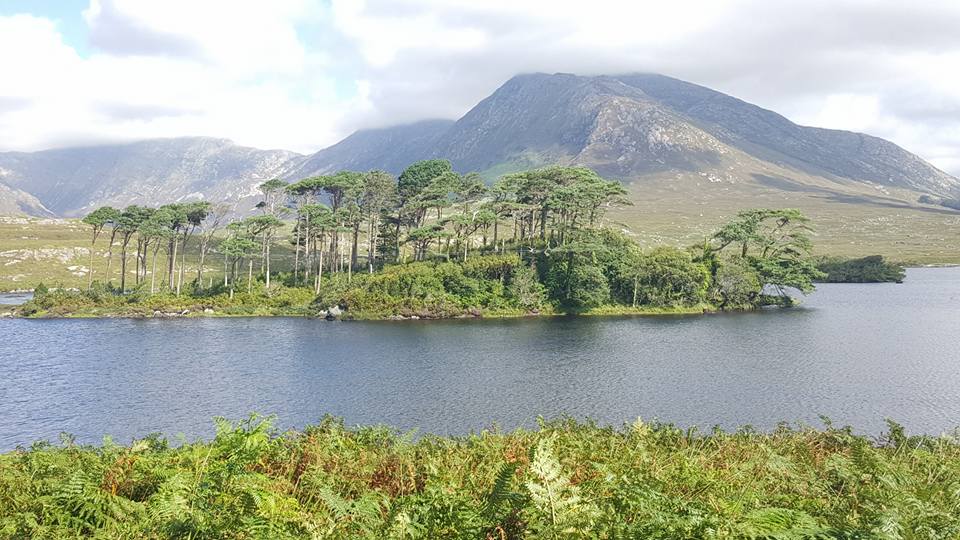 April is the first month of the year in Ireland where you'll really start to feel the sun getting stronger. If out and about in the mountains or near water on a sunny day, those with sensitive skin will need to slap on sunscreen.
As it's Ireland, there always a chance of a wet and windy day. For some, the fresh breeze in off the Atlantic may feel colder than the actual air temperature. Therefore we advise a good warm cap to cover the ears!
Luckily, Ireland in April will not experience any massive snow storms or extreme heat so being a bit on the cooler side should not be an issue (if you pack well… more on that later)
The Prices/Cost of Visiting Ireland in April
As mentioned earlier, you will see a spike in the price of air tickets and accommodation around the Easter holidays.
In saying that, compared to the summer months, you will save substantially, especially if you avoid the Easter season.
Below, we have put together data from Ireland's official travel agency, 'Bord Failte'. Our graph shows the average rate per hotel room per month (2022) in Ireland.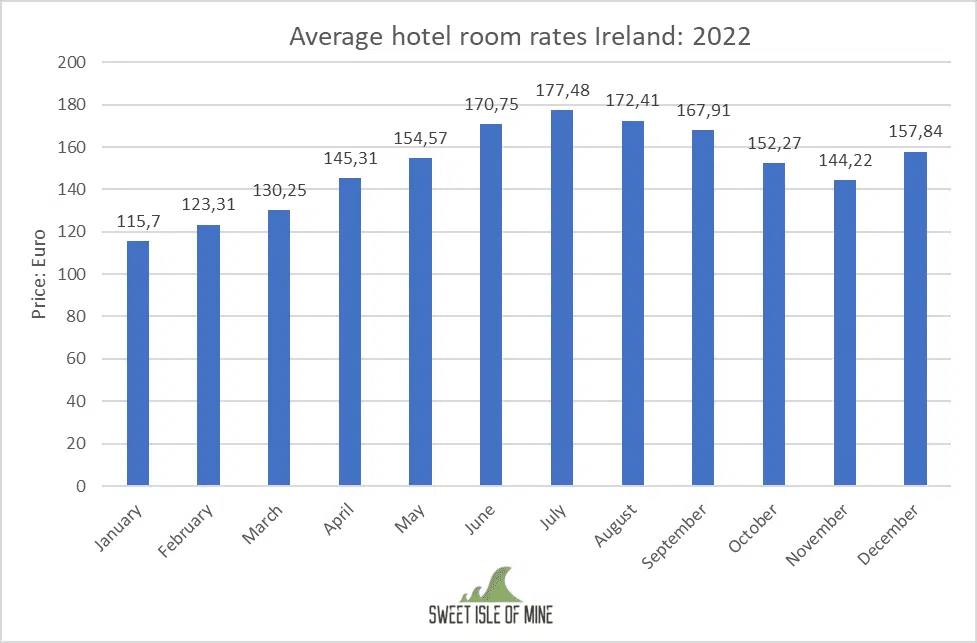 You'll notice that April still offers reasonably good rates and compared to July and August, you are making good savings.
Dublin, on average, will be slightly higher than the average price quoted above, being the capital and all. Once again, we highly recommend booking well in advance. Click here to get an overview.
Overall, if you end up with good weather (which is quite likely) and you get a good rate on your accommodation, you'll have made a great call travelling to Ireland in April!
What to do in Ireland in April
Spend a night (or 2) in Dublin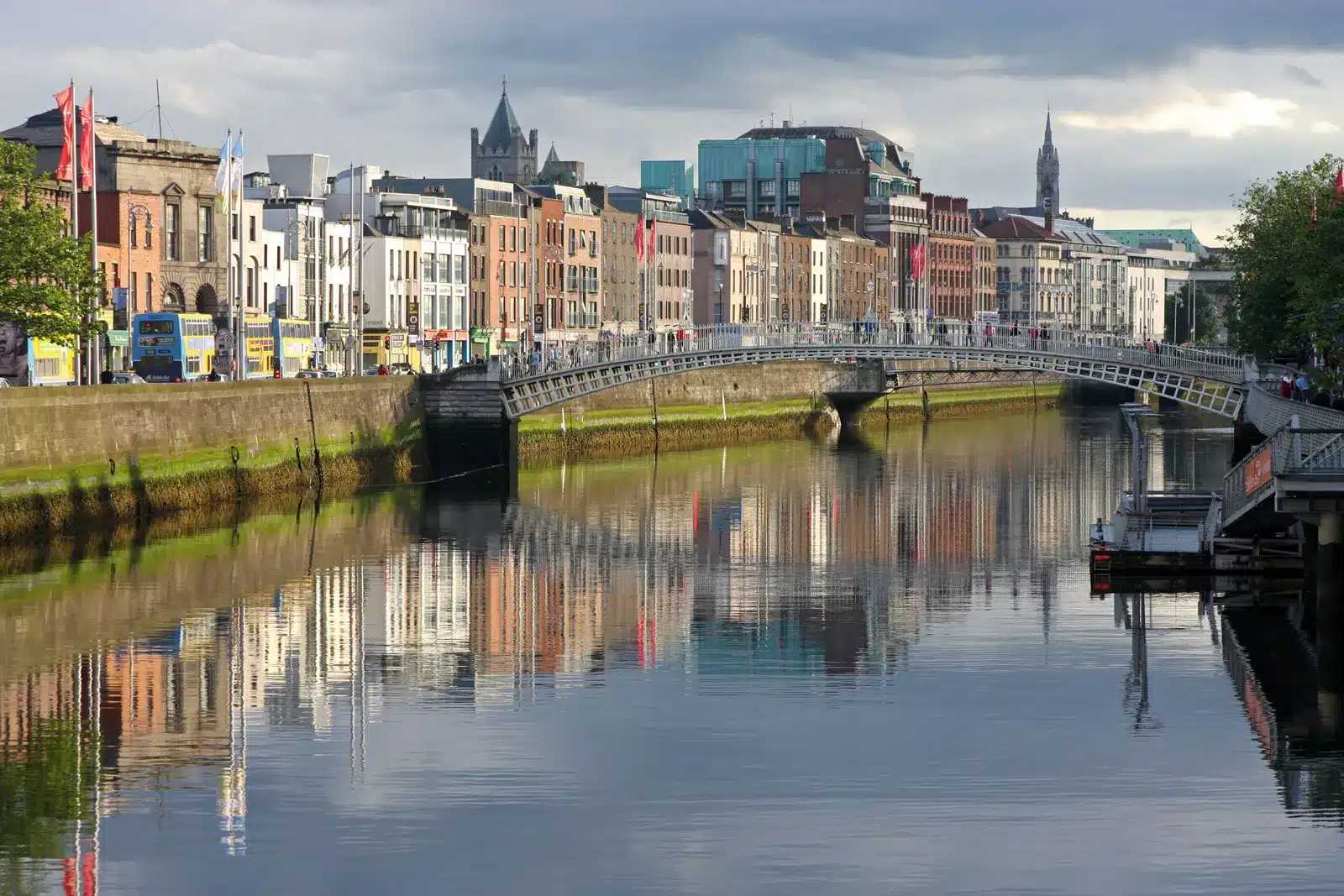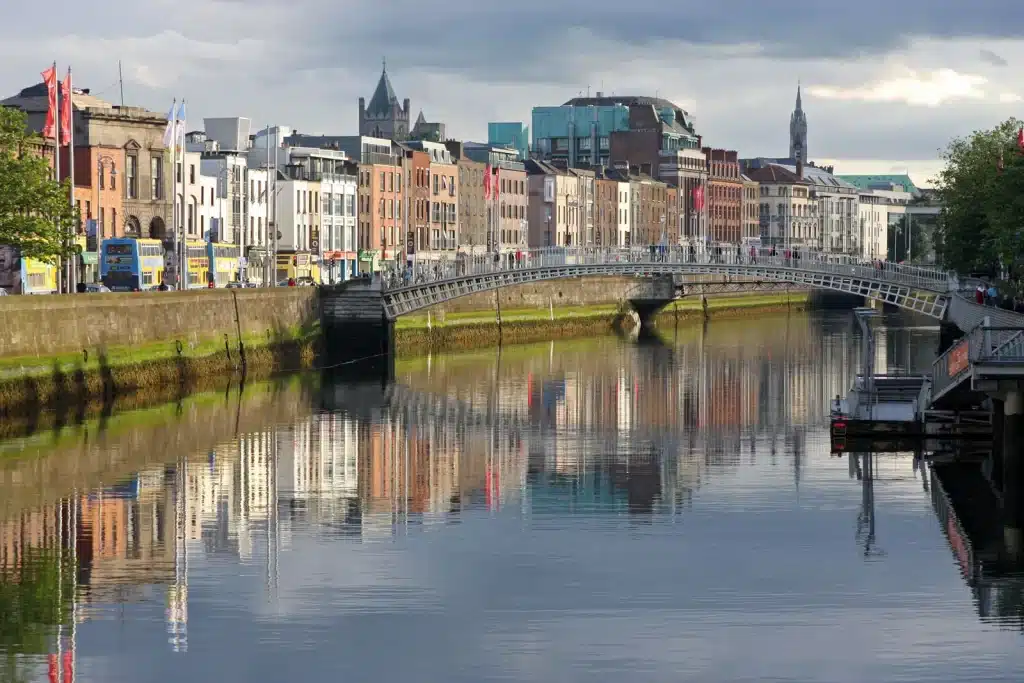 Most will fly into Dublin and getting familiar with Ireland's bustling capital city is a nice introduction to the country.
Around Easter, there'll be an increase in tourists in the city and as the weather is getting milder, you'll notice people out enjoying the spring sunshine in the parks of St. Stephen's Green and the Phoenix Park.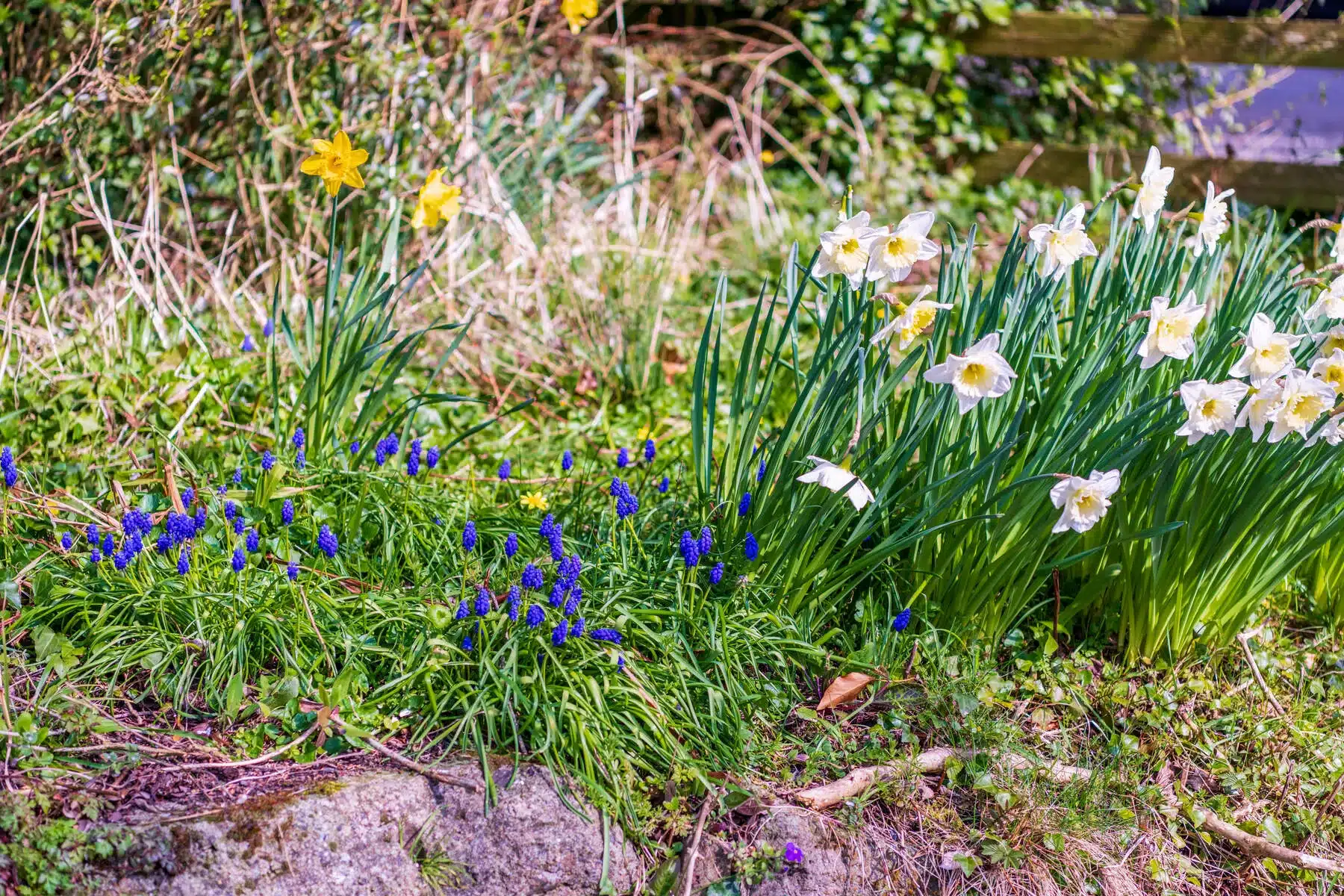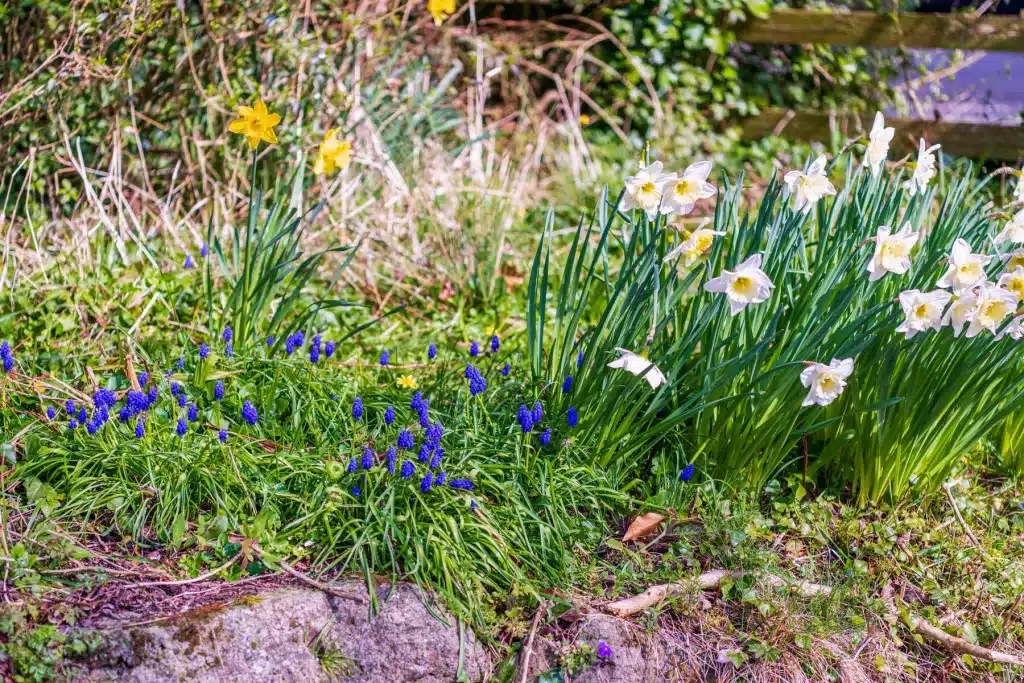 Last year, we visited Marlay Park, my favourite park in all of Dublin, towards the end of April. The walled gardens were a sight to behold with freshly blooming flowers and shrubs. The temperature was also a cozy 22 degrees! (72 Fahrenheit)
In the city itself, there's a wealth of things to explore:
Visit the National Museums of Ireland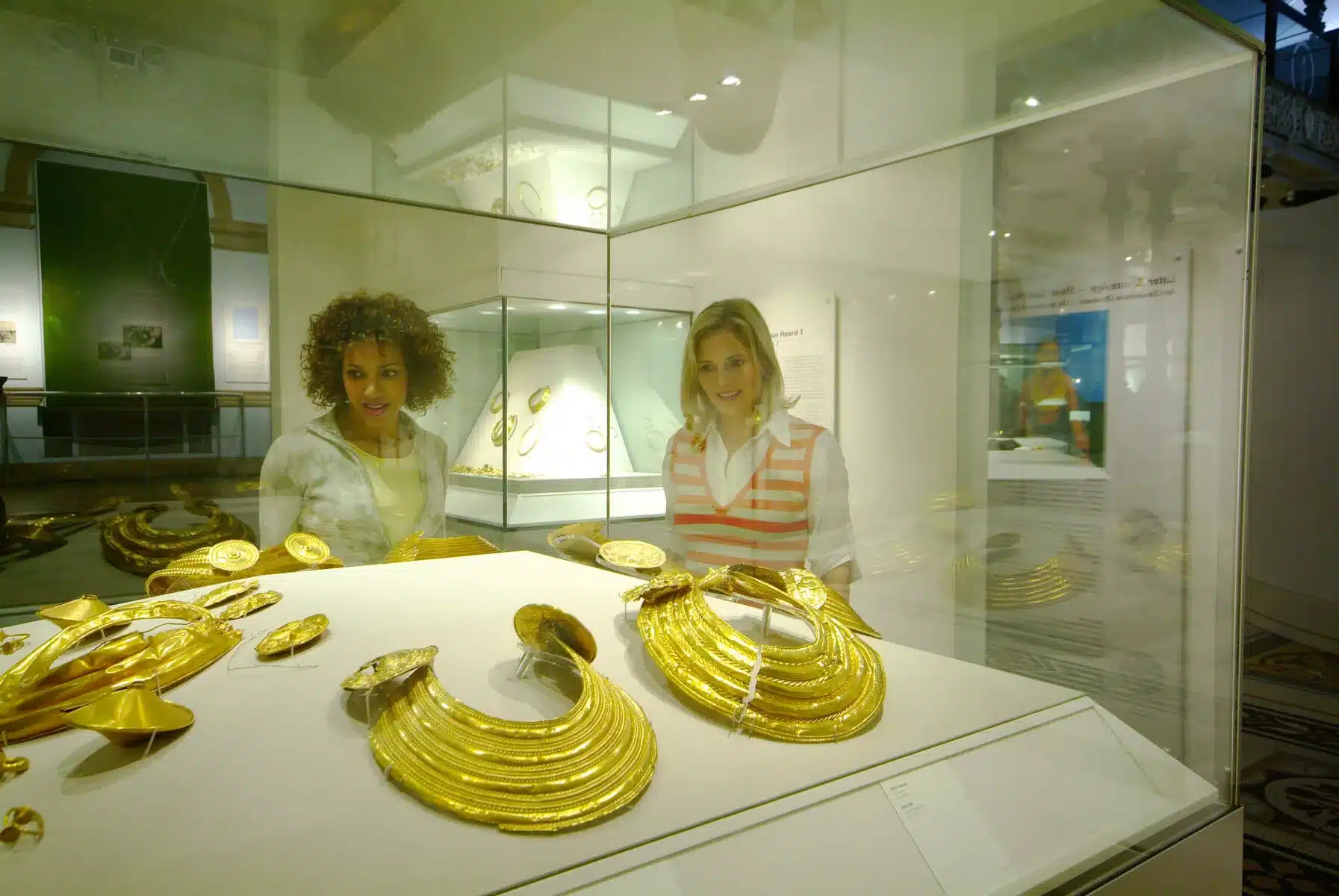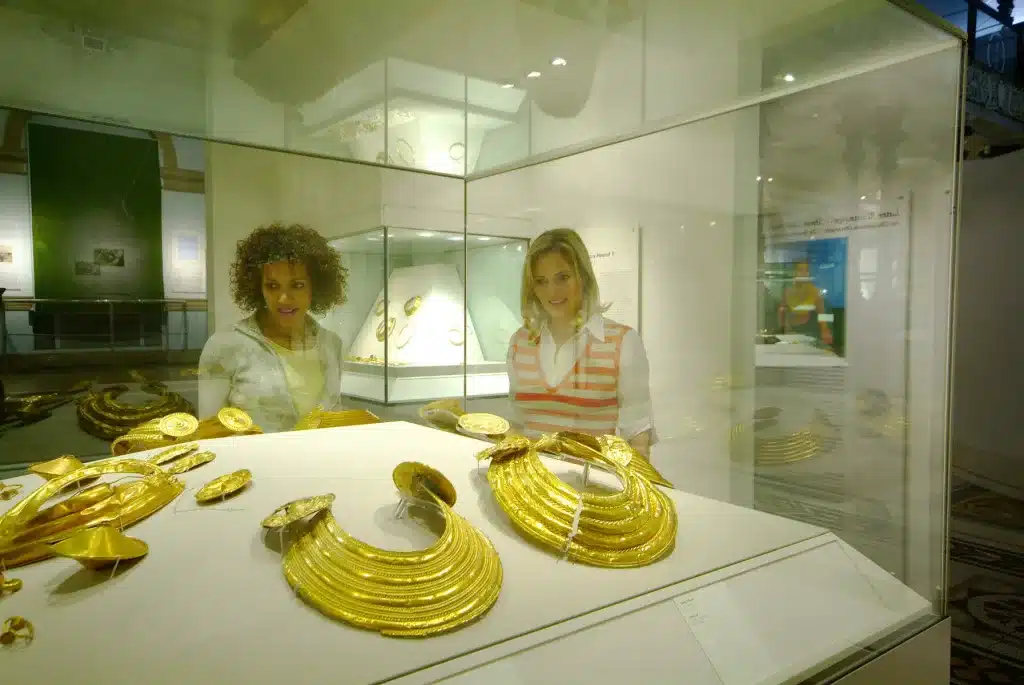 Admission is free of charge! There are 3 in total: Art, Archaeology and Natural History. Details of each are here. My personal favourite is the National Museum of Archaeology.
You could easily spend a daay in here and it holds some wonderful artifacts from the Stone Age to the Viking Era and everything in between. One of the most memorable and eye-opening items on display are the 'bog bodies'; creepily well-preserved bodies dating back over 2,500 years.
Visit the Book of Kells/Trinity College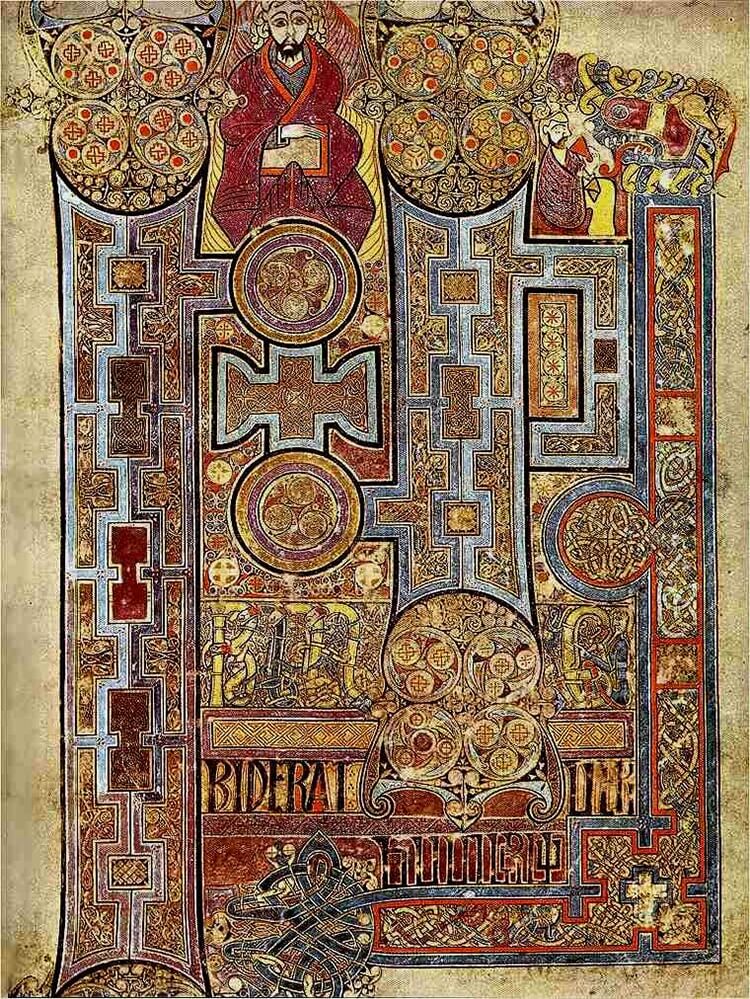 There is one must-see activity on your trip to Dublin and that's visiting the 'Book of Kells'. You'll need to book this ticket in advance, there is no chance of just showing up and being able to view. This is one of the most popular tours in all of Ireland.
It is located in Trinity College in the city centre, and includes one of the most breathtaking pieces of literature known to exist. It was carefully crafted by monks in the year 800 AD and contains the 4 Gospels in spectacular illustrated form. Every day a new page is turned.
For many, the tour of the Long Room, which is included in the ticket price will be just as spectacular, not just because it resembles the library in the 'Harry Potter' movies, but for the majesty of the structure and design of the interior.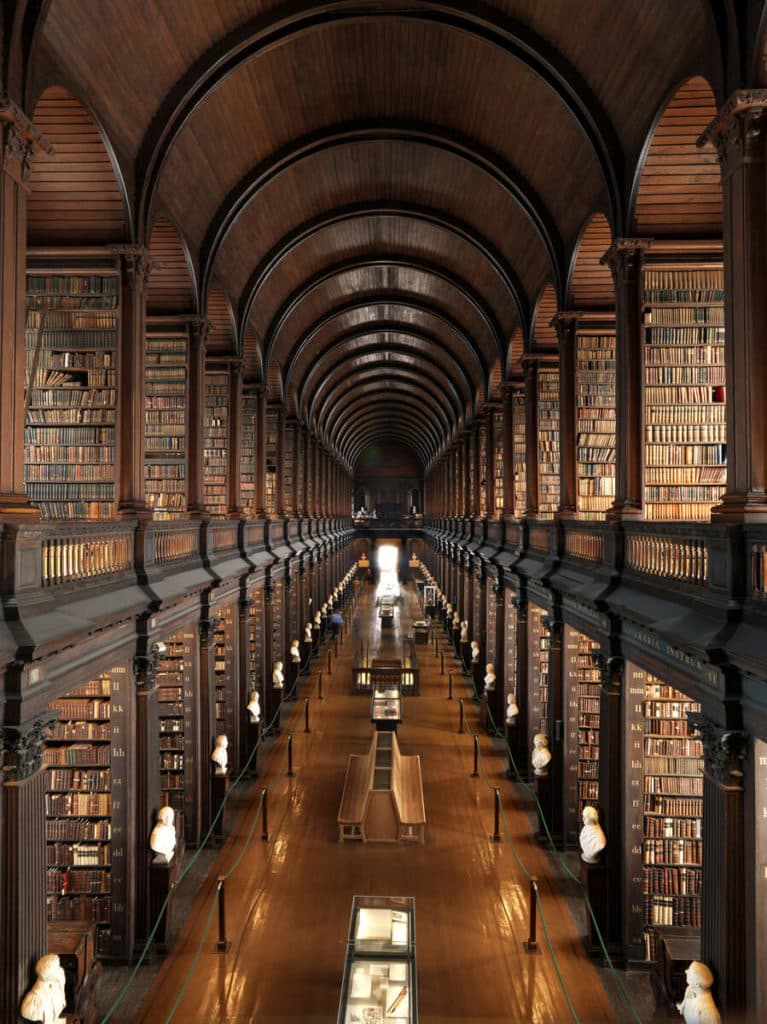 The oldest harp in Ireland is also on display in the Long Room. You can get a fast-track combination ticket for the Book of Kells and Dublin Castle here.
Visit the Guinness Storehouse, the home of the 'Black Stuff'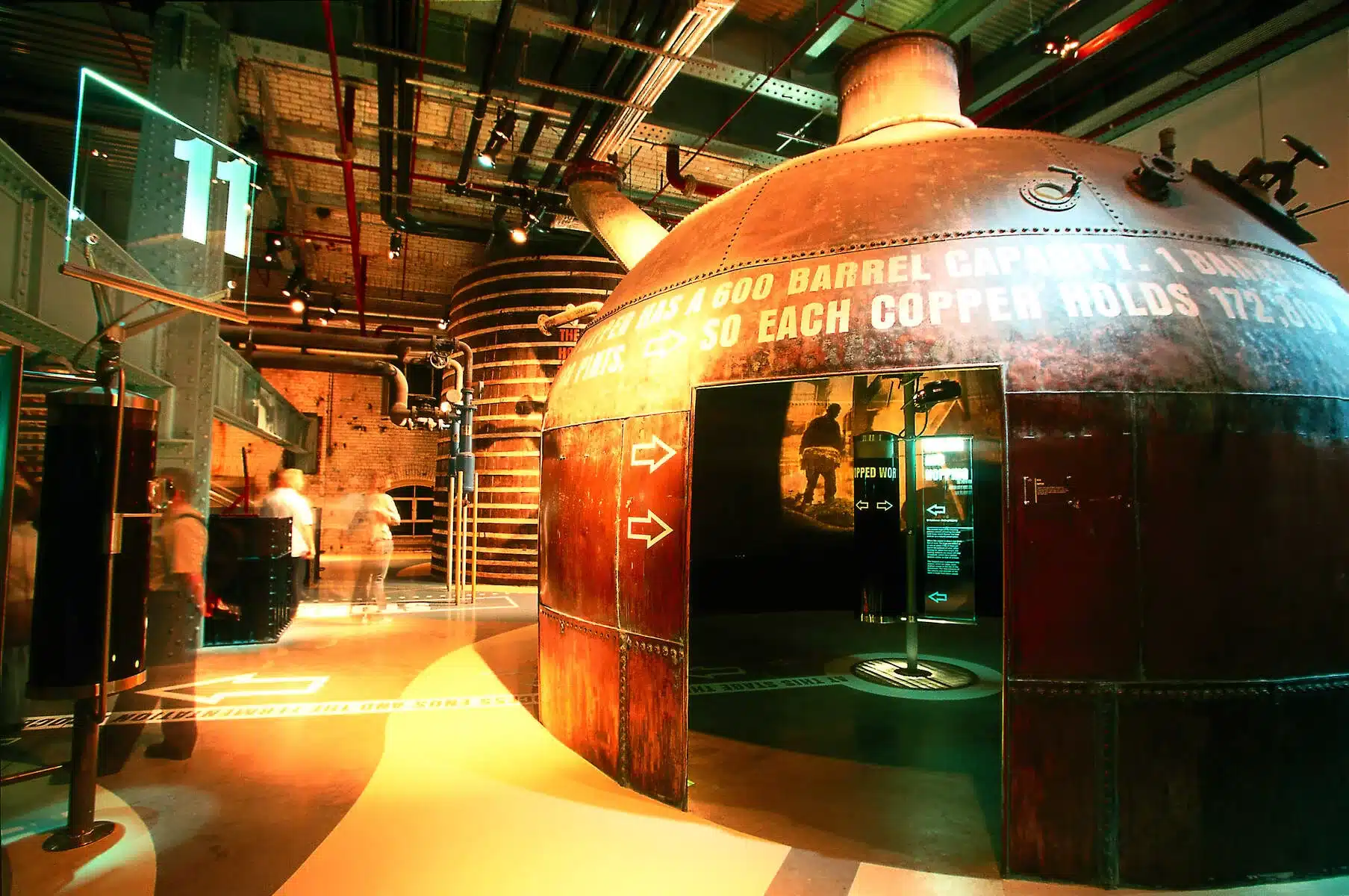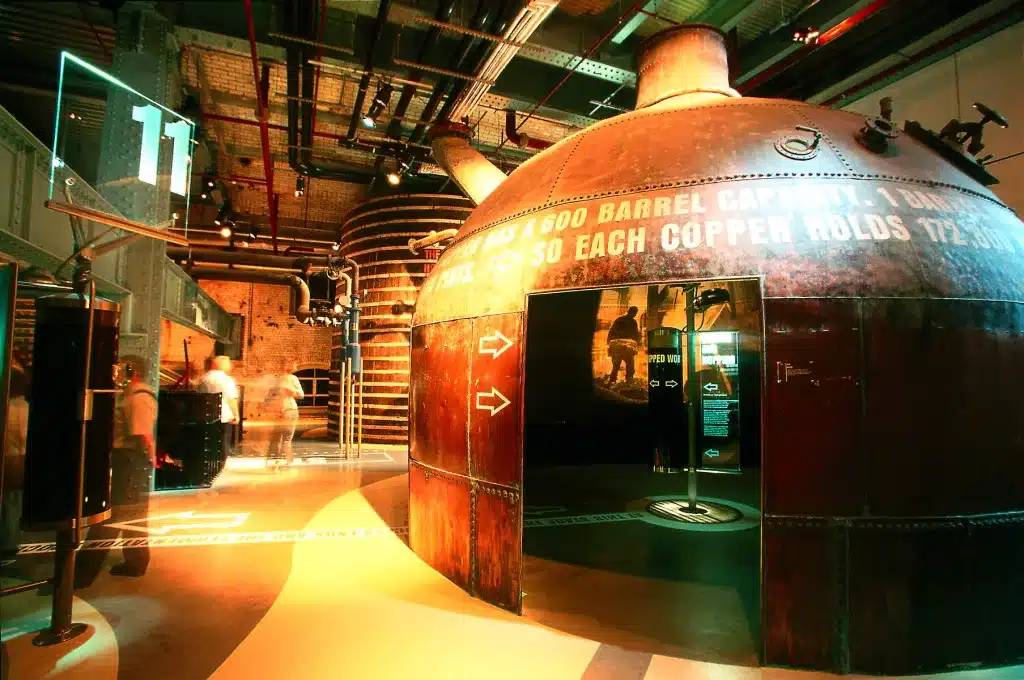 Guinness holds a legendary status in Ireland and beyond. Why not visit the museum to get an insight into just how legendary this drink is? You get a free pint at the end and be treated to wonderful views out over Dublin.
Although a classic tourist experience, it is thoroughly enjoyable and you'll be amazed at the sheer scale of both the visitor centre and the brewery itself. It's almost like a city within a city.
You can book tickets here.
Other Sights in Dublin Worth Visiting
There are numerous sights to see in Dublin, including the fascinating Kilmainham Gaol, The Jameson Distillery and much more.
This link will give you direct access to pretty much all attractions in the city of Dublin, along with ratings and reviews.
Insider Tip: To avail of many of the wonderful attractions on offer, we highly recommend the Dublin Card. This card will allow you access to over 35 attractions in the city, at a greatly reduced rate. You can get it here.
Visit a Public Garden
As you all know, Ireland is famous for its greenery. Visiting a public garden, as well as being good for the soul after the long winter, will allow you to experience what grows on our little island.
In fact, you'll be amazed at the variety of plant species to be found in Ireland. This owes to the mild Gulf Stream currents which keep the west coast (largely) frost-free over the winter.
Here are our favourite 2 gardens:
Kylemore Abbey and Gardens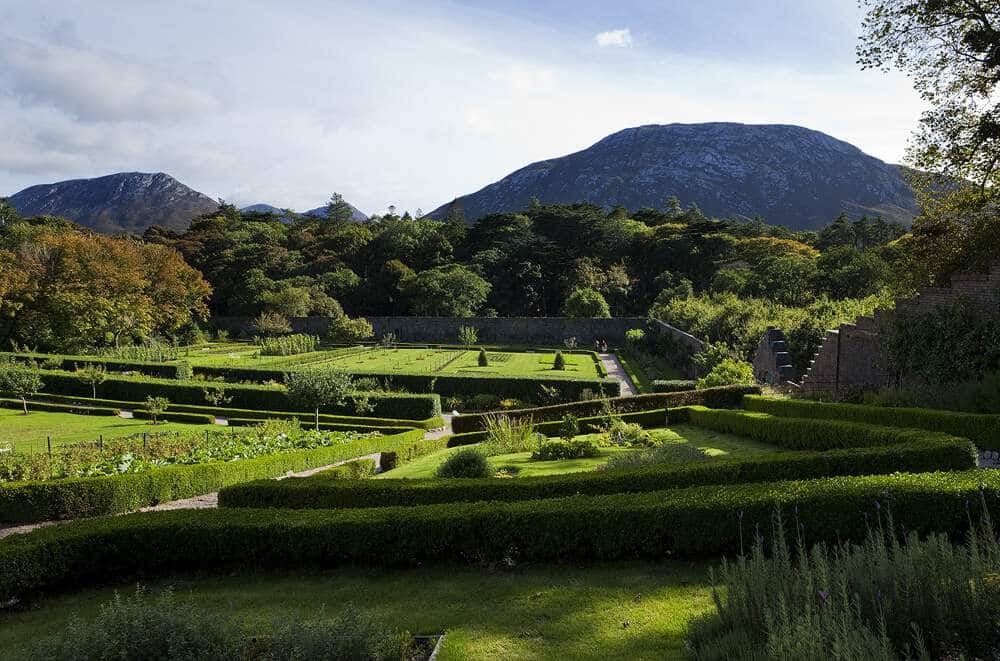 The picturesque grounds and surroundings of Kylemore Abbey in Connemara is characterized by dense vegetation.
In the later spring months/early summer months, you'll be treated to an explosion of colour, with the magnifcent pink/purple rhododendrons turning the country into a fairy tale-like-land.
On the grounds Kylemore you'll find the Victorian Walled garden, which will start coming to life in the months of March/April. This wonderful blog frequently updates what's growing in the garden in great detail.
Expect a vast collection of flowers and shrubbery on display in April, with countless more in the glasshouse. The craft shop in site sells a great variety of seeds, should you want to create your own Victorian garden at home.
Here, you'll see a great selection of daytrips from Galway to Kylemore Abbey.
The National Botanic Gardens of Ireland, Dublin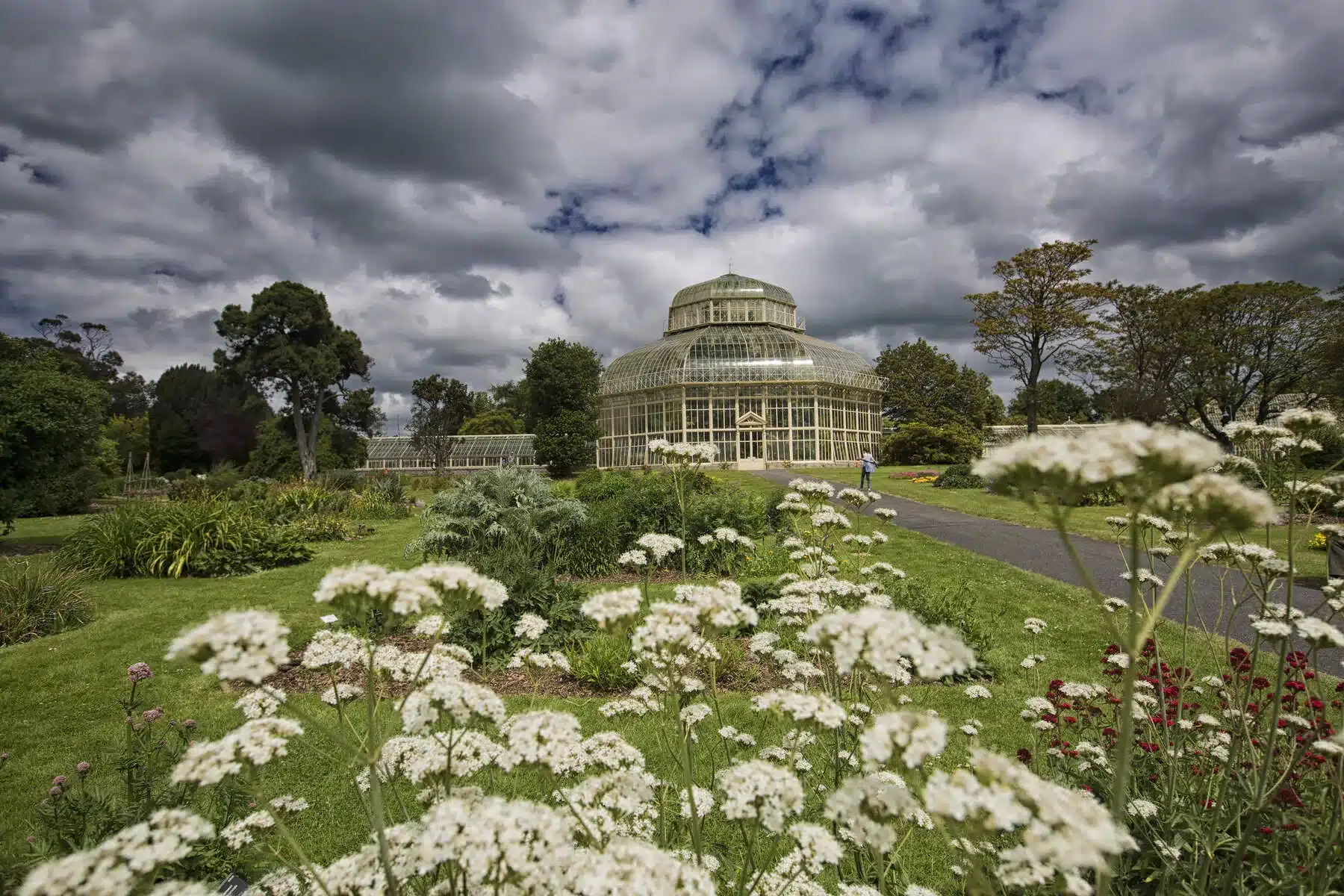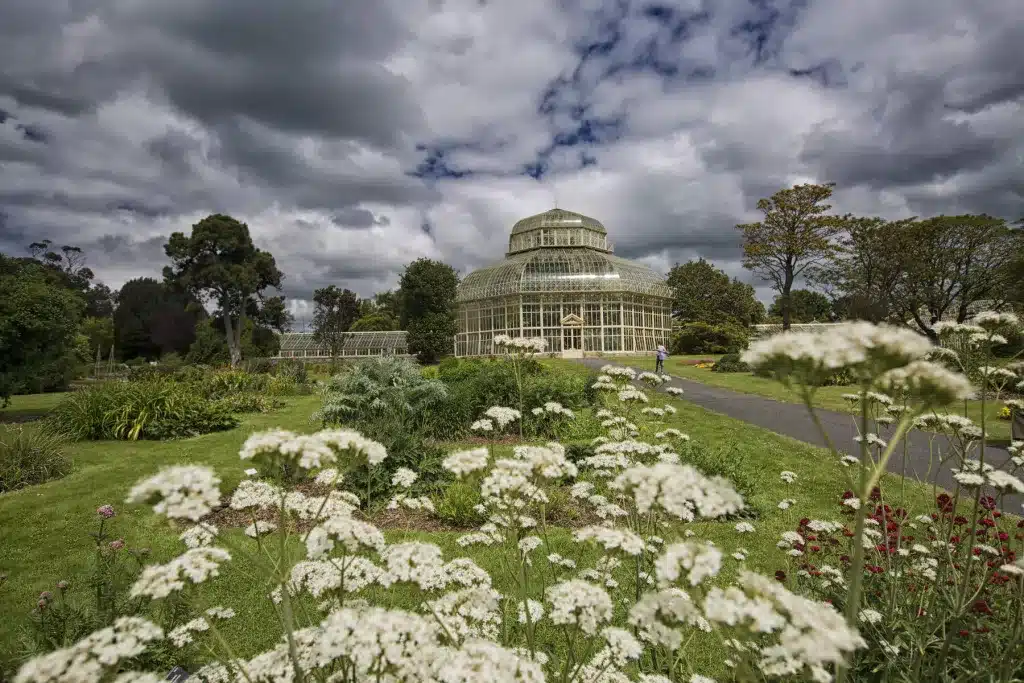 The National Botanic Gardens is a wonderful experience in Dublin. Entry is free of charge and it is located in Glasnevin, close to Ireland's most famous cemetery.
Take a stroll through the grounds and admire the various collections, such as Alpine Yard, the Irish Native Plant collection or the herbaceous borders.
There are also several glasshouses to visit, from the Palm House to the Orchid House. Around the beginning of April, you'll witness the cherry trees in bloom, and we all know what a spectacular sight this is.
Visit the Wonderful West of Ireland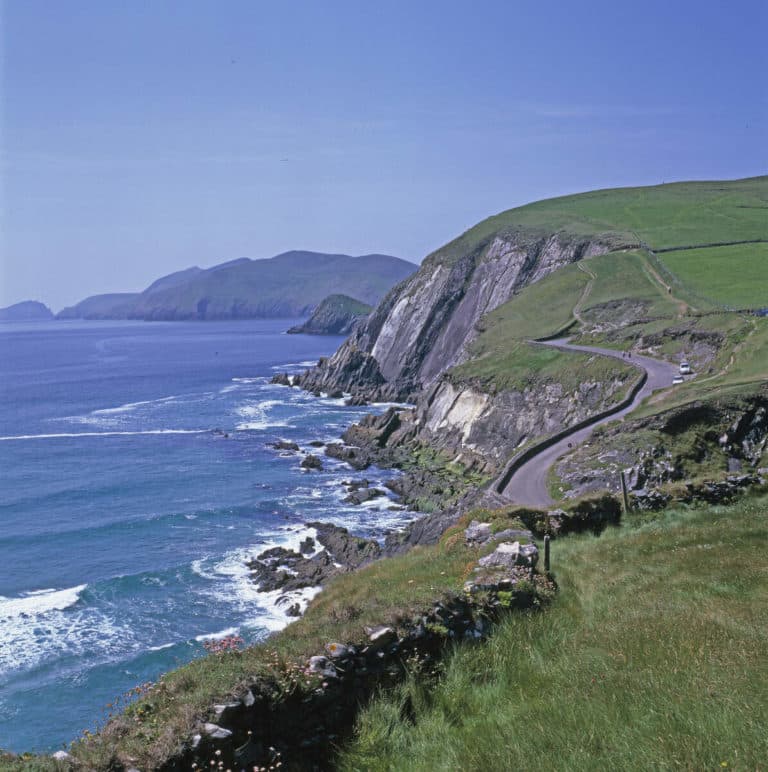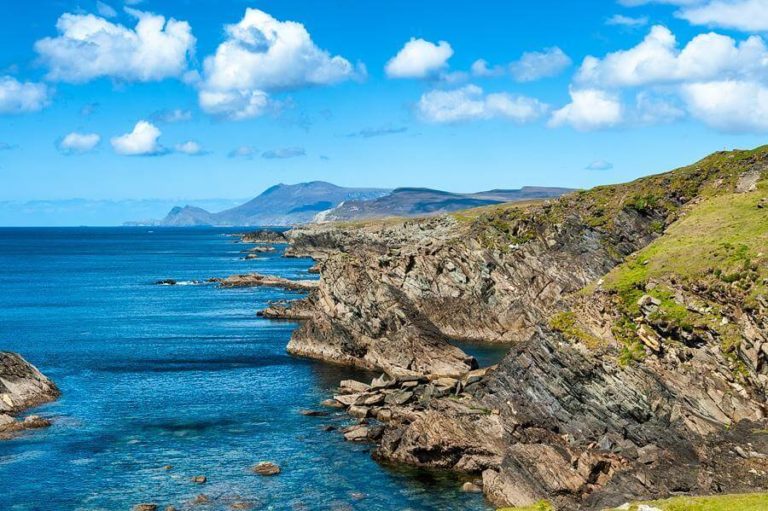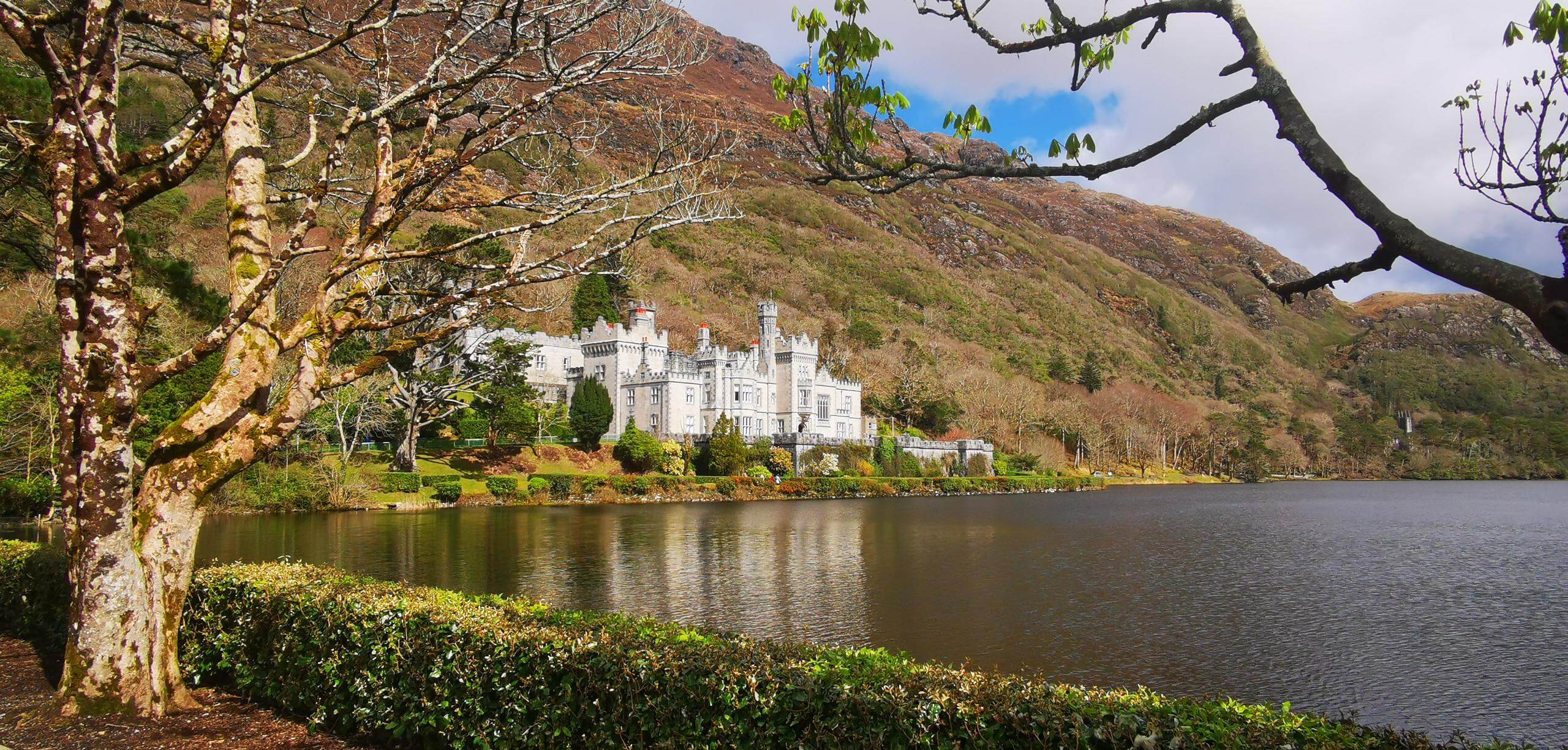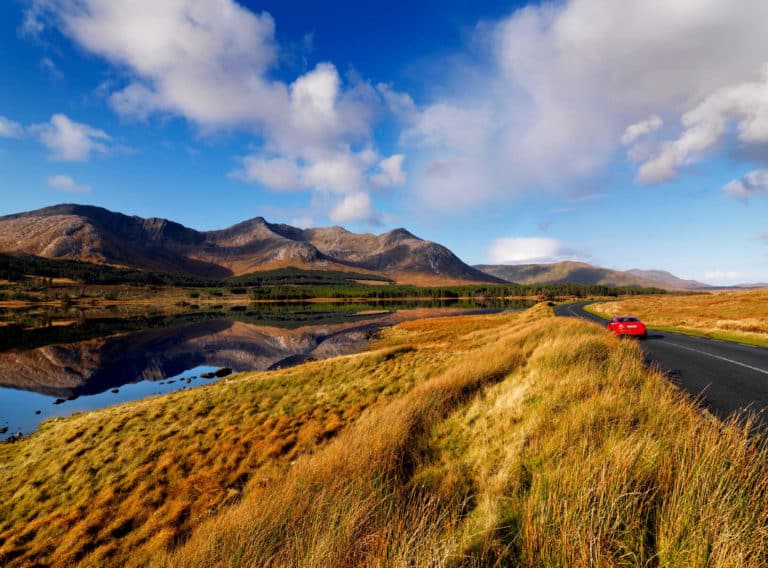 If you have been following us, you'll be well aware that we strongly believe the west coast of Ireland is Ireland at it very beautiful best.
The milder temperatures, drier days and longer evenings will see more and more getting out into the Great Outdoors to witness Ireland's greatest asset: its landscape.
The mild influence of the Gulf Stream will see the countryside come to life with gorse in full bloom. For those with an interest in botany, here is a list of all the wildflowers that come to life in April. Some of the more well-known are buttercups, dandelions, wild garlic, laurel, cherry, bluebell and countless more.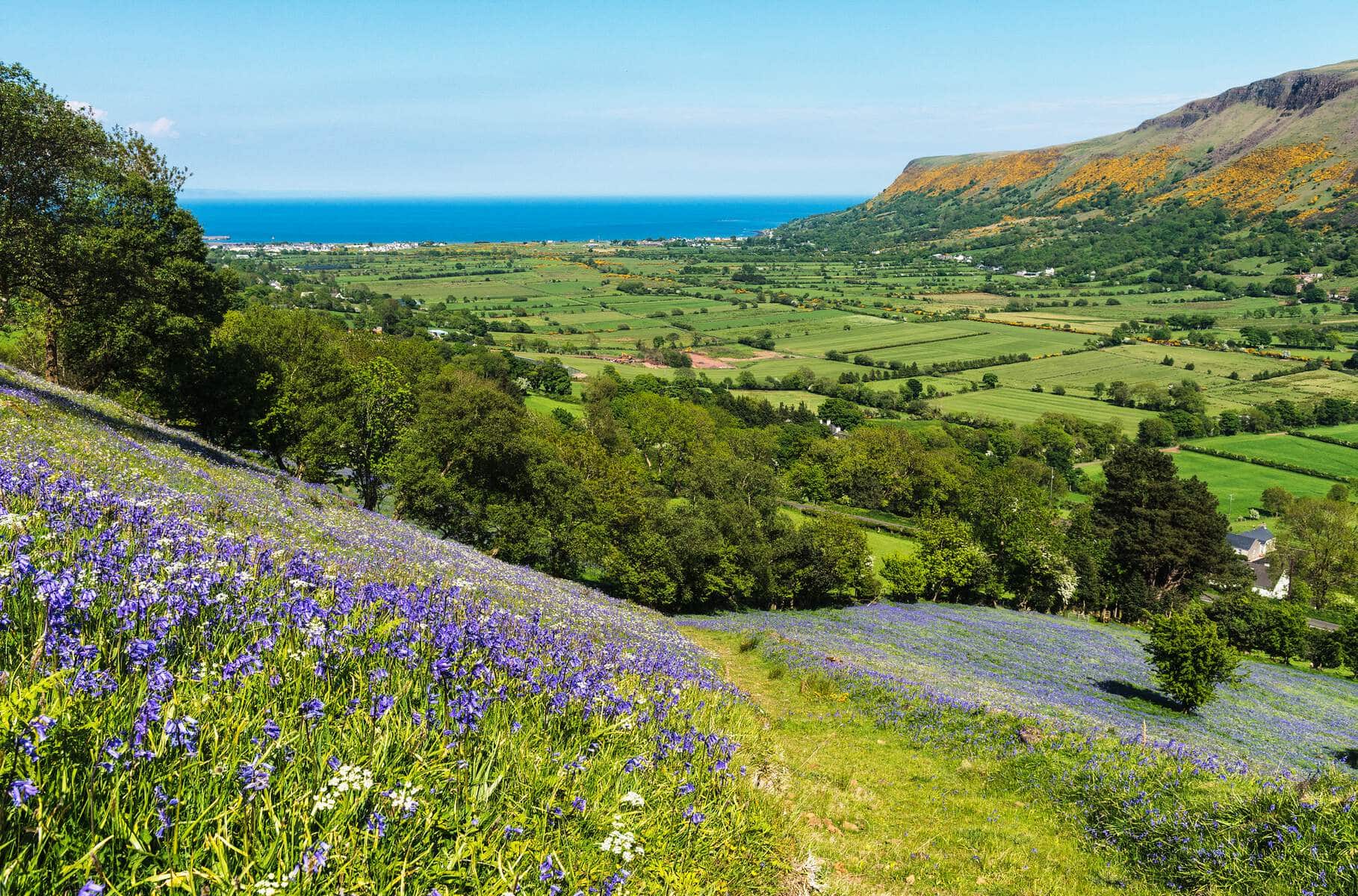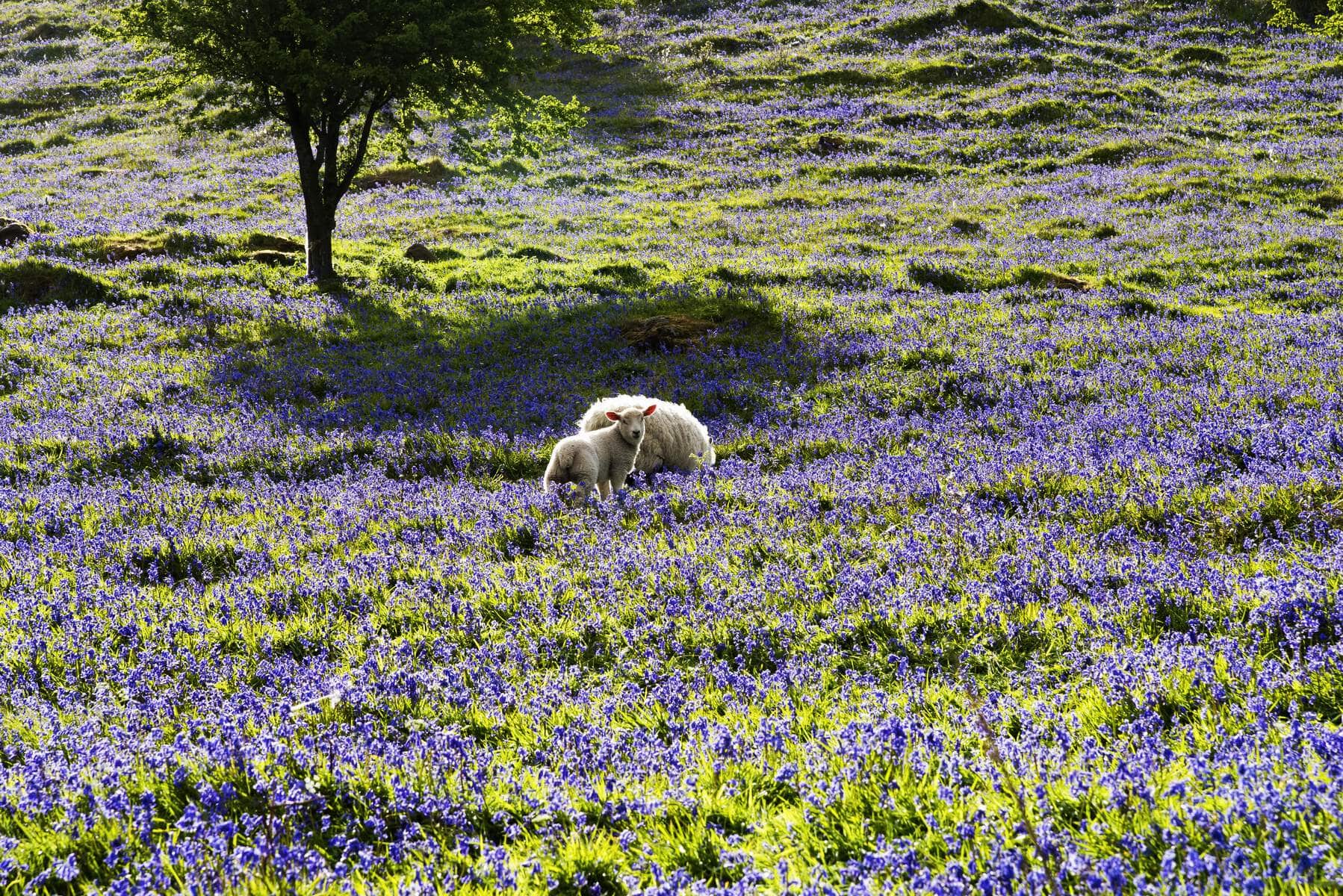 The Bluebells of the Glens of Antrim/ image via Failte Ireland
In the Burren National Park in County Clare, various types of orchid can be found along with over 70% of Ireland's native wildflowers. It is claimed that the Burren is the only place in the world where Alpine and Arctic plants are found growing alongside Mediterranean plants.
Visit Connemara National Park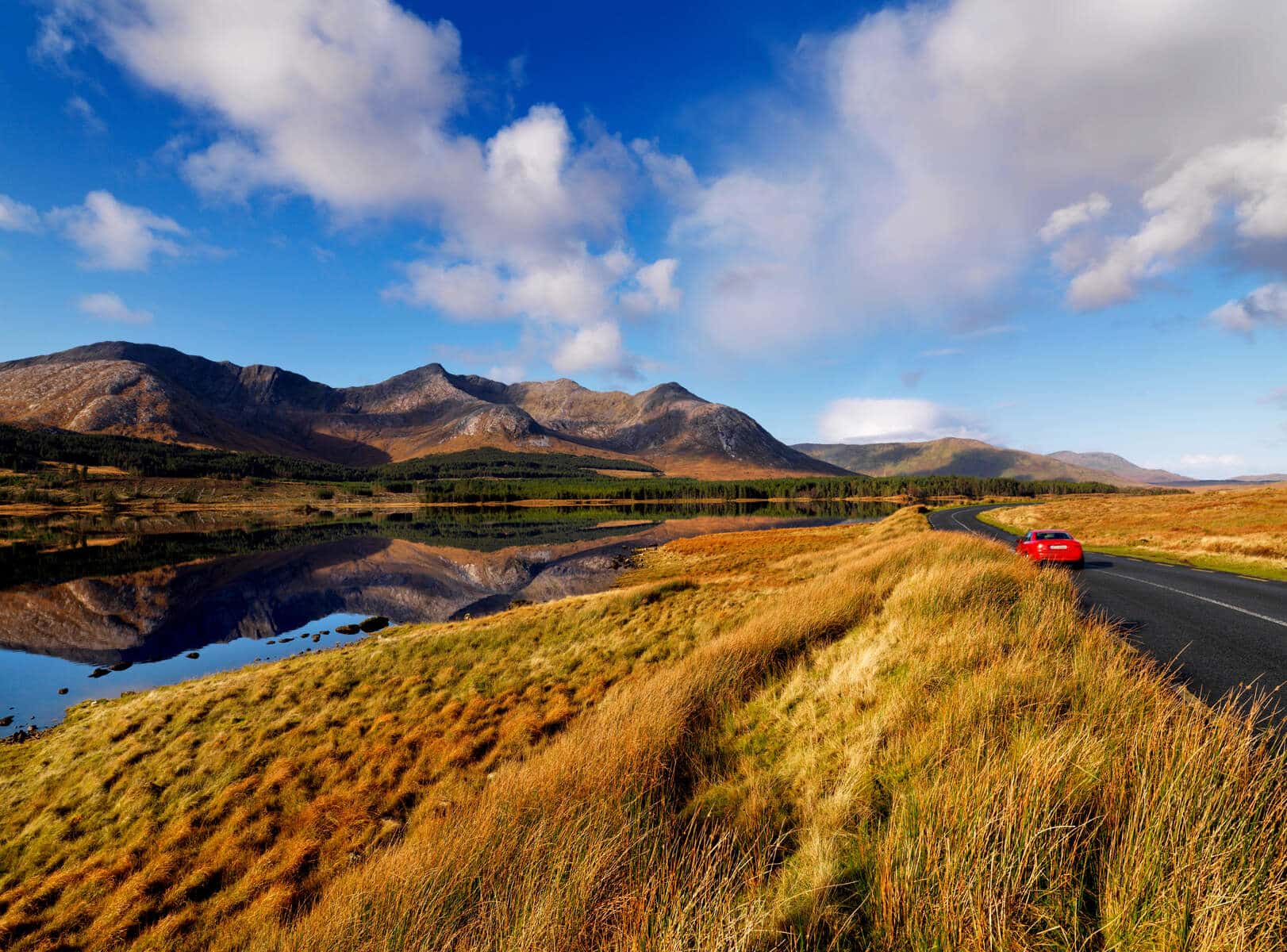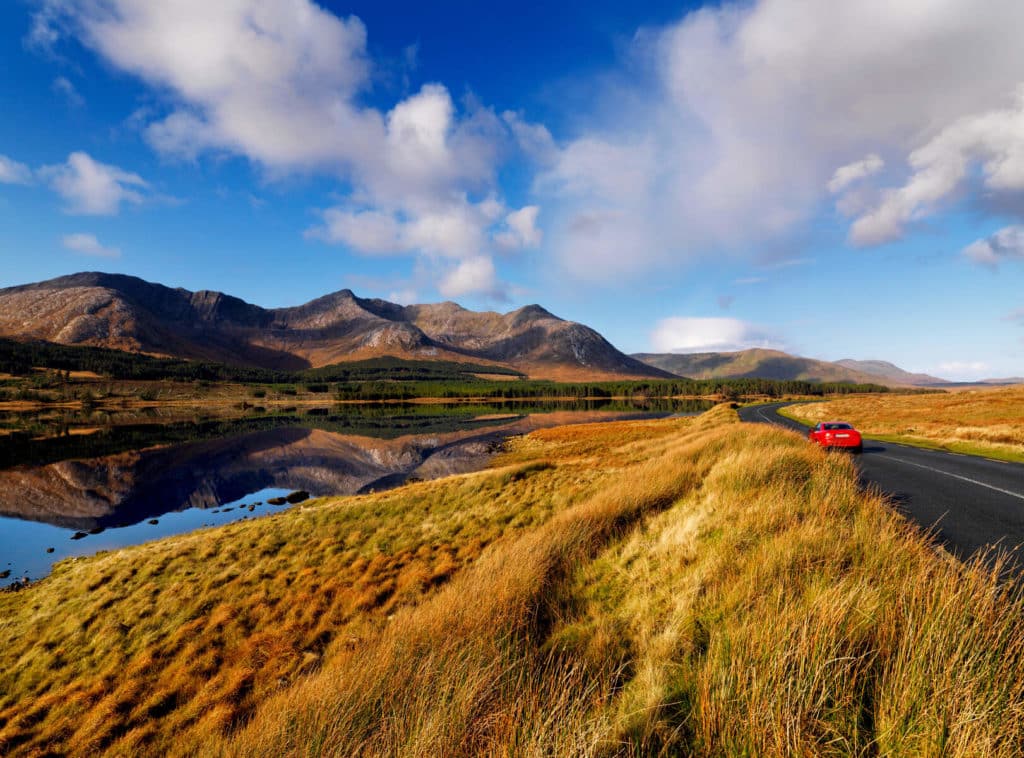 Visiting Connemara National is a great idea in spring as the surrounding landscapes will come to life, and because of the drier weather, you'll be able to explore the wonderful trails, including the moderately challenging Diamond Hill.
We have a detailed guide to Connemara National Park here, which offers some walking tips and practical advice (also for kids and families)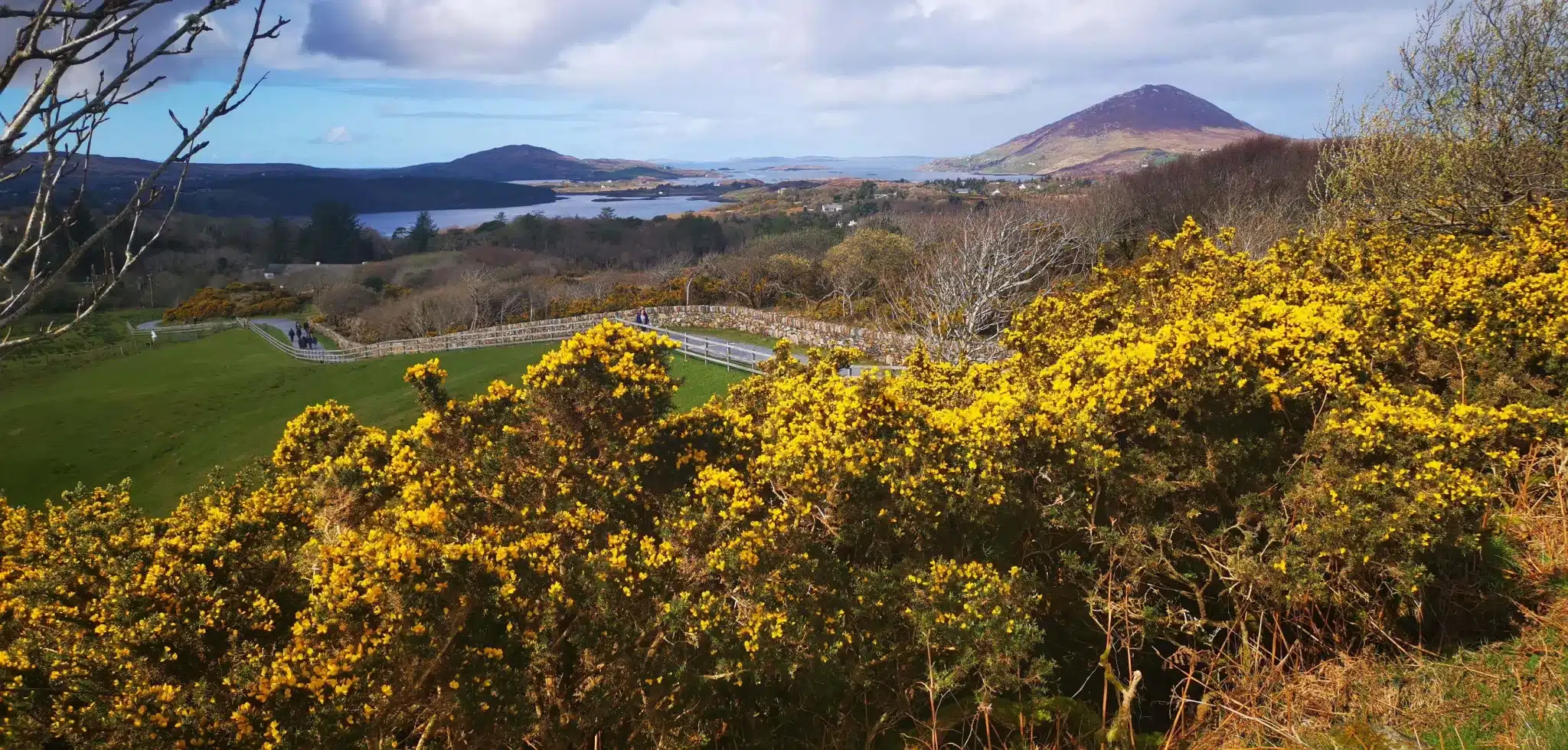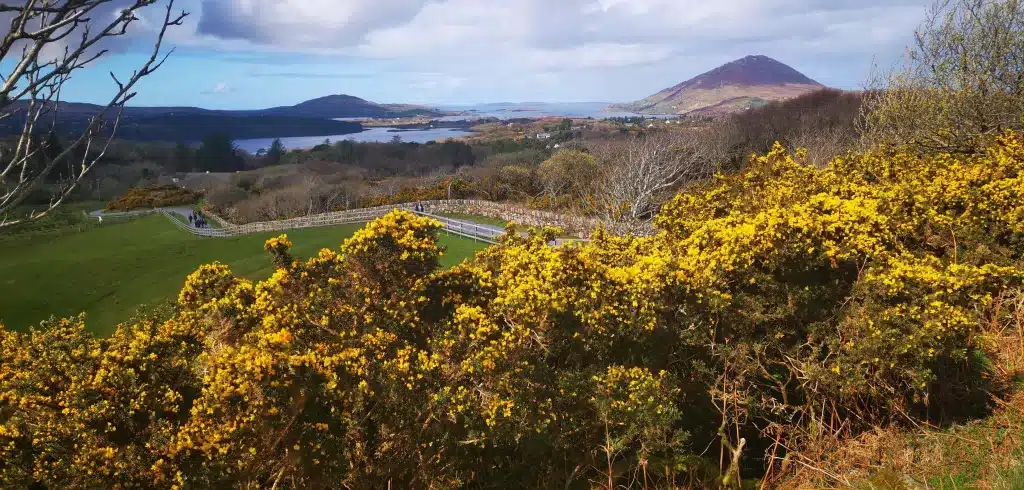 Our trip to Connemara National Park at the end of March this year (2023) revealed an ocean of wild garlic along the Ellis Wood Nature Trail.
Visit a sheep farm
If visiting a sheep farm is a top priority on your trip to Ireland (and I am well aware that it is for many!) the very best time to do so is March/April.
You'll get to be up close and personal to these animals and be presented with a great insight into the life and times of a sheep and his farmer in the West of Ireland.
For example, this tour will take in the magnificent Kylemore Abbey, along with visiting a sheep farm.
Climb a mountain in the West of Ireland
Most of Ireland's mountain ranges are located on the western seaboard. This means you are rewarded with phenomenal coastal scenery from a higher vantage point.
As the days are longer and the temperatures are milder, why not tackle Ireland's holy mountain, Croagh Patrick? On a clear day, we promise views that will be lodged in your memory for a very long time.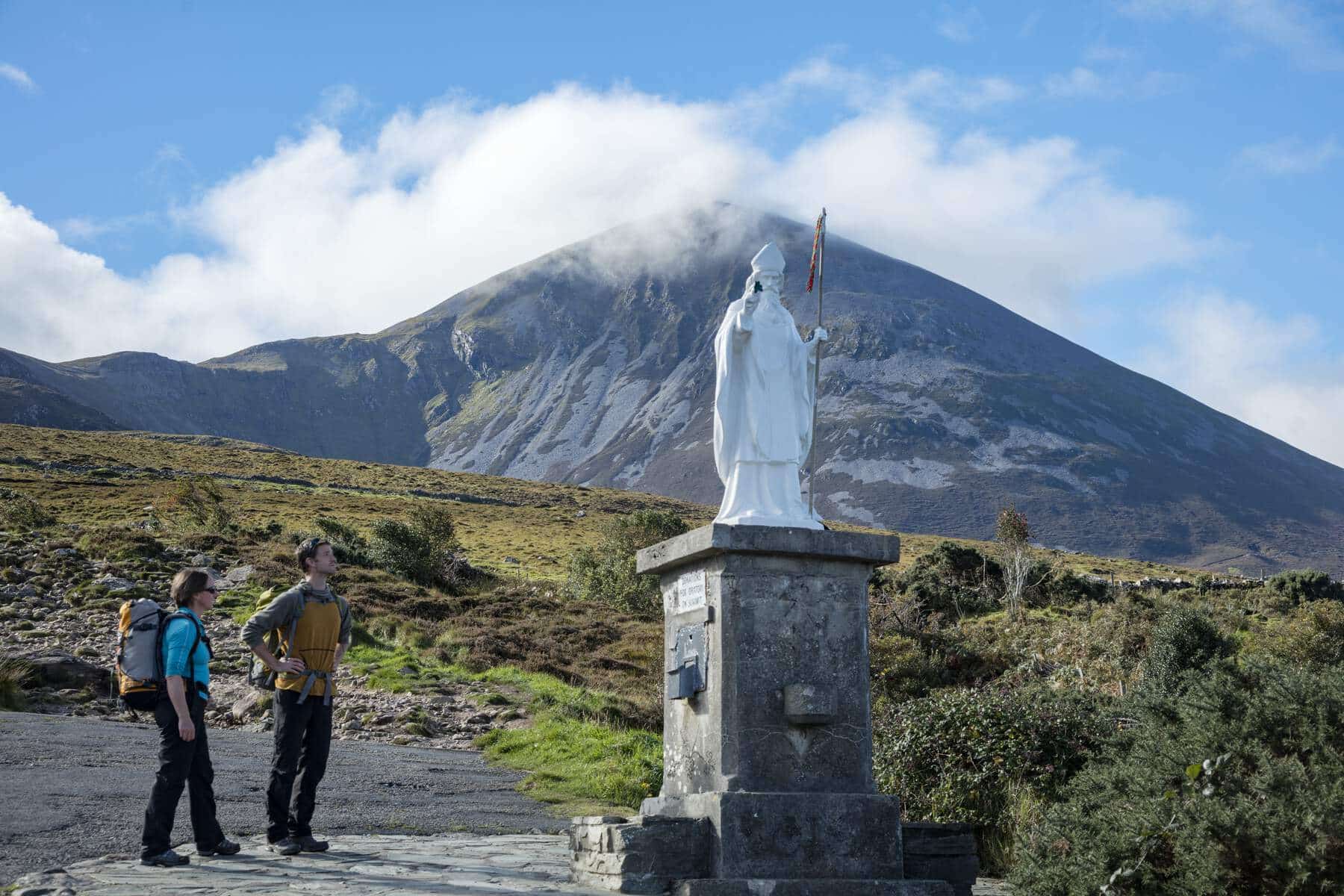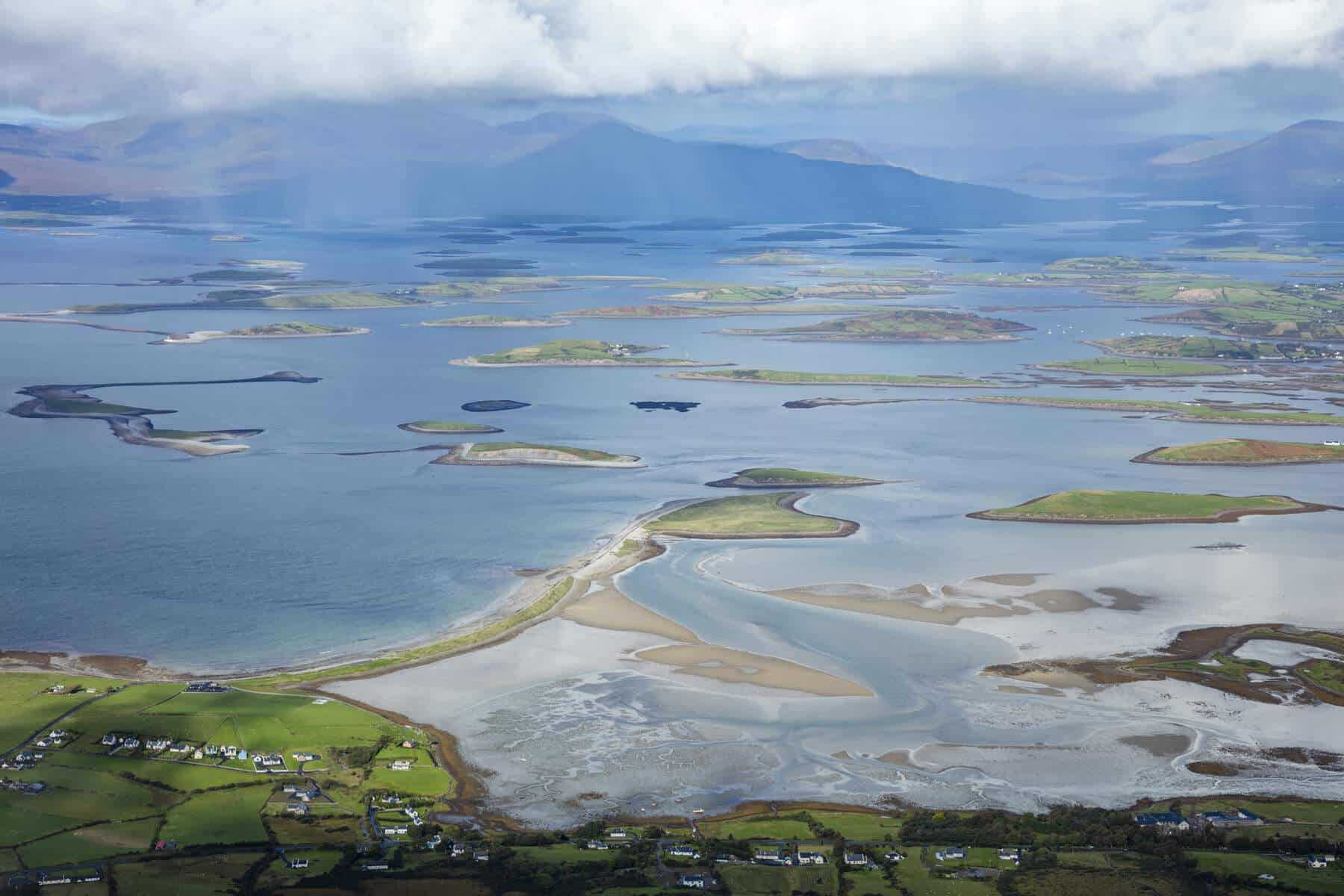 We have everything you need to know about Croagh Patrick, including a detailed hiking guide and all the background information here.
You could also tackle Ireland's and one of the world's highest seacliffs on Achill; Croaghaun. This, in our view, is one of the true landscape highlights of Ireland.
We have Croaghaun covered in detail here.
Visit incredible sights along the West Coast of Ireland (Wild Atlantic Way)
I could go on and on listing the massive selection of natural landscapes, islands, charming villages and towns worth exploring along the west coast, but instead take a look at some posts we have put together to help you plan your trip: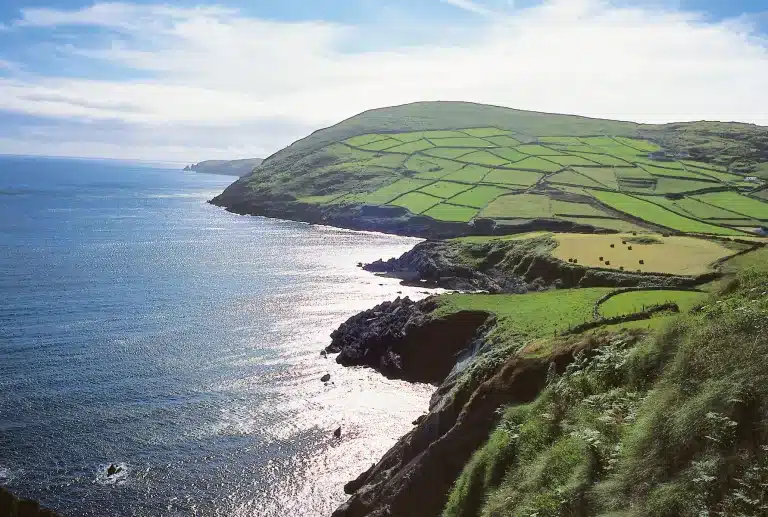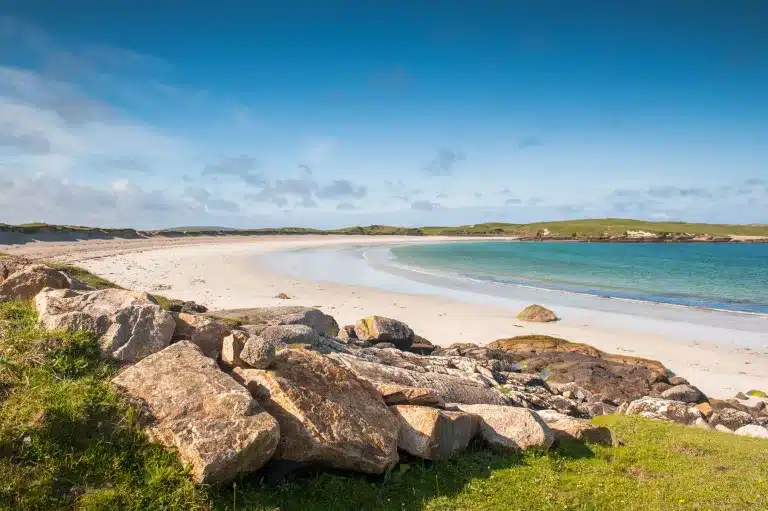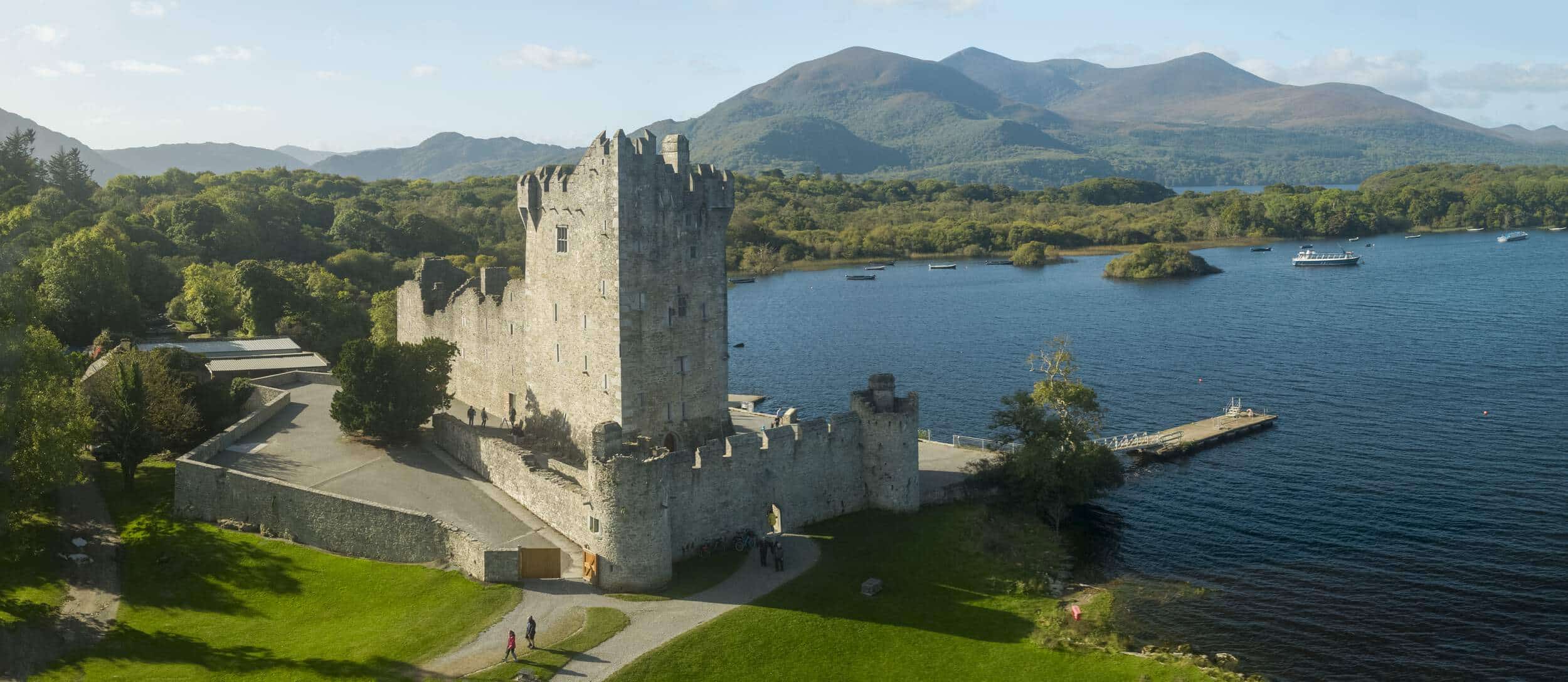 Must-see places on the west coast of Ireland
The most beautiful islands off the west coast of Ireland
Comprehensive travel guide to the west coast of Ireland
What you'll need to wear in Ireland in April
You'll need to pack a good variety of things for your trip to Ireland in April. While temperatures start to improve, it will be on the cool side.
From having grown up in Ireland, here is what we reckon are the practical essentials. The fashion items, we'll leave to you!
Waterproof walking shoes (like these)
An insulated rainjacket (like this)
Thermal layers (medium warmth) (like these)
Suncream
A large canopy-style, windproof umbrella (like this)
Sweaters: Hoodies are ideal
Warm/waterproof trousers for hiking/walking
Jeans
Warm cap
The oversized windproof umbrella is almost a must in Ireland. For anyone who has visited Ireland, you'll know that the wind sometimes causes the rain to fall sideways!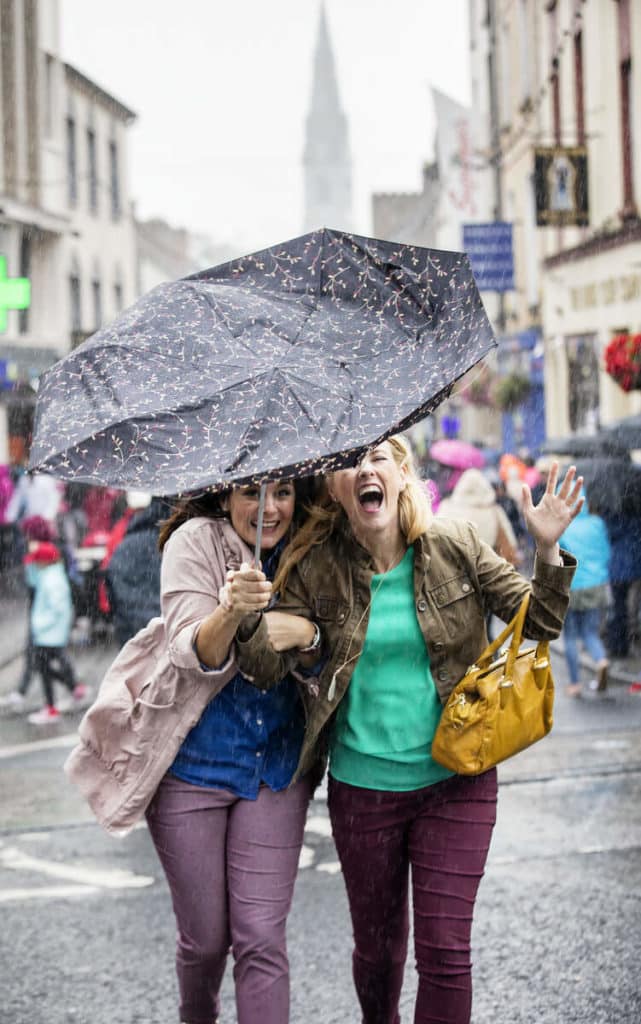 In the pubs and restaurants in the evenings, you'll notice the locals will dress well, but not overly formal. I guess dressy-casual would be the best description.
Our Thoughts: Is April a good month to visit Ireland?
We reckon April is the first month of the year when you can get out and explore the wonderful landscapes of Ireland, especially along the west coast of Ireland.
Take for example, Cork City, located on the south of the country. There is a 75% chance of a dry day for the month of April. Galway sees a 50 % chance, but the amount of rain that falls is low over the month.
Accommodation is almost 20% cheaper in April than in the busier summer months of July and August.
The Central Statistics Office found that approximately 1.47 million travellers entered Ireland in April 2022, while over 2 million entered in August of the same year, with a large portion travelling for the Easter break.
All these statistics point to April being a good month ot visit, based on weather, cost and crowds.
From my experience, April is the month where there's usually the first spell of dry, fine weather and it's a great time to visit, especially if you are coming from a country that has long, harsh winters.
We advise visiting towards the end of the month, when there's a noticeable difference in temperatures and daylight hours.
Here, some pros and cons of visiting Ireland in April:
Pros of Visiting Ireland in April
Cons of Visiting Ireland in April
Last month for good deals on hotels, B&Bs
The weather can still be iffy
Less crowded than summer
Prices higher around Easter Holidays
Weather starts to improve
Some attractions start to see more crowds
Great stretch in the days,
ample chance to explore
Accommodation & Flights
may book out early
sweetisleofmine.com
Mind made up? Below, you'll find our recommendations for booking your trip. These resources provide the overall best deals and widest choice of options.
FAQs
Is April a good month to visit Ireland?
From looking at weather data, we have found that in many regions, April is the driest month of the year in Ireland, accommodation is 20% cheaper than in summer and crowds are 25% less than July and August, making it a good time to visit Ireland.
Is April a good time to visit Dublin?
April is a great time to visit Dublin, and the many parks dotted around the city attract lots of locals to enjoy the milder temperatures and experience the first flowers in bloom. Coffee shops and bars will also start to set up tables outside as spring has sprung in the capital.
Is April a good time to visit the West of Ireland?
April is a great time to visit the West of Ireland. The milder air leads to an explosion of wildflowers and flowering plants, such as gorse. During a dry spell, people will start to get out and enjoy the nature and enjoy activities such as walking and hiking.