Want to know some interesting and fun facts about Ireland? This post may give you that edge in the next pub quiz!
For a small country, Ireland has contributed greatly to our world.
From science to issues of gender equality, the Emerlad Isle has bravely put its foot forward on multiple occassions. But, there are also some fun facts you probably never knew that will put a smile on your face.
School kids in Ireland are taught the main geographical facts about Ireland from a young age i.e. the highest mountains, the longest rivers, but some facts you are going to learn about in this article are certainly not on any curriculum in Ireland.
Without further ado, let's dive into some maybe useful, possibly eye-opening and certainly interesting facts about the island of Ireland.
Facts about St. Patrick
Let's start off with some fascinating facts about Ireland's patron, Saint Patrick.
1. Saint Patrick himself was actually not even Irish, he was Welsh.
At the age of 16 he was kidnapped and was brought to Ireland to work as a slave. His real name was Maewyn Succat.
2. Saint Patrick had his own private brewer by the name of Mescan.
A private brewery under the same name can be found in Westport, County Mayo, near Ireland's holy mountain named after Patrick, Croagh Patrick.
3. The national colour of Ireland was originally blue: a colour that was associated with Saint Patrick.
4. There are no snakes in Ireland, and there never has been.
They say that Patrick himself drove all the snakes out of Ireland but according to scientific evidence snakes have never been present in Ireland. Because of the fact that Ireland experienced many ice ages this made the country of Ireland unlivable for snakes. Still… it's a great claim!
5. It has recently been discovered that the first St. Patrick's Day was celebrated in what is now St. Augustine, Florida on March 17, 1601.
Geographical Facts about Ireland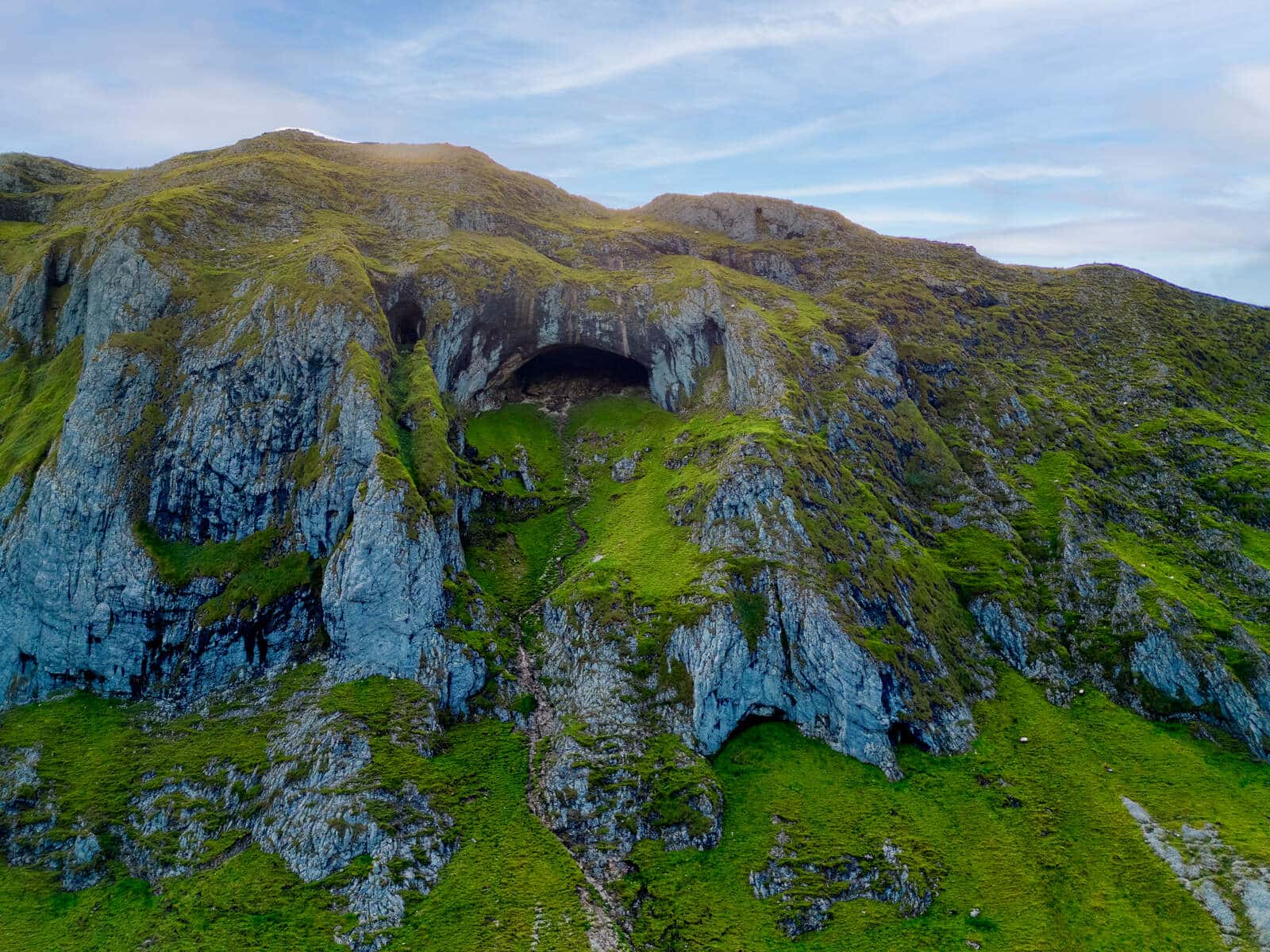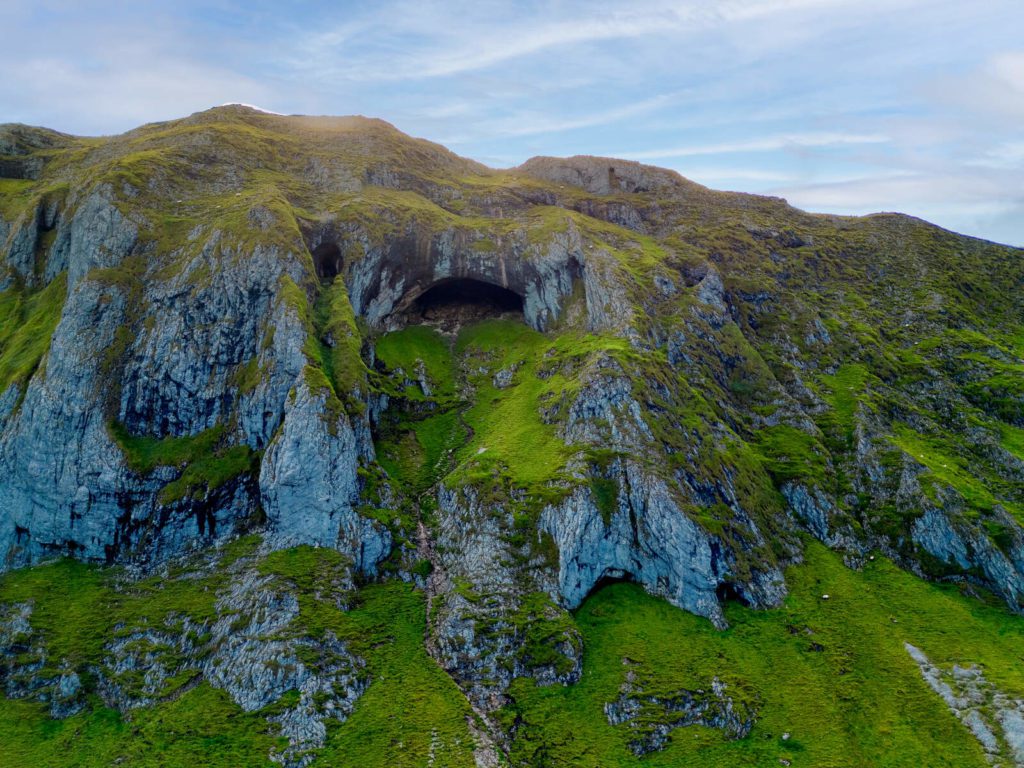 6. Ireland's highest mountain is Carrauntoohil in the county of Kerry, at a height of 1038 meters.
7. Ireland's longest river is the River Shannon at a length of 360 kilometres.
8. Ireland's largest county is County Cork (nicknamed 'The Rebel County'), while Ireland's smallest county is county Louth (nicknamed 'The Wee County')
9. The largest lake on the island of Ireland is Lough Neagh and the largest lake in the Republic is Lough Corrib.
10. The length of ireland's coastline is an incredible 7,500 kilometres.
11. Ireland's third smallest county is county Dublin, but possesses 1/3 of ireland's population.
12. The cliffs of Croaghaun on Achill island are the second highest sea cliffs in Europe at a height of 688 meters.
13. Ireland was once a land of dense forest.
It was estimated that 3,000 years ago, over 80% of the country was covered in forest. Now the country only has a coverage of 11%.
14. The Wild Atlantic Way is the world's longest defined coastal drive at a length of over 2,500 kilometers.
15. Although Ireland is located on the same line of latitude as Alaska, Ireland's climate is much milder, due to the warming influence of the Gulf Stream.
16. The world's second largest fish, namely the Basking Shark, can be found in abundance along the West Coast of Ireland.
They can grow to a size of up to 12 meters in length, and are completely harmless.
Historical Facts about Ireland
17. The Great Famine of the mid 19th century saw a decimation of Ireland's population.
It is believed that over 1 million people emigrated from Ireland, while a further million died of disease and starvation. It was believed that the population of Ireland pre-famine was 8.5 million. To this day, this number has never been restored, as currently the population lies at approximately 5 million inhabitants.
18. The world's oldest maternity hospital can be found in Dublin.
The Rotunda maternity hospital dates back to the year 1745. Don't worry – it's since been renovated!
19. The once largest and most 'indestructible' ship in the world, the Titanic, was built in Belfast from the years 1908 to 1912.
21. The oldest operational lighthouse in the world is found in County Wexford in the southeast of Ireland. It dates back over 800 years.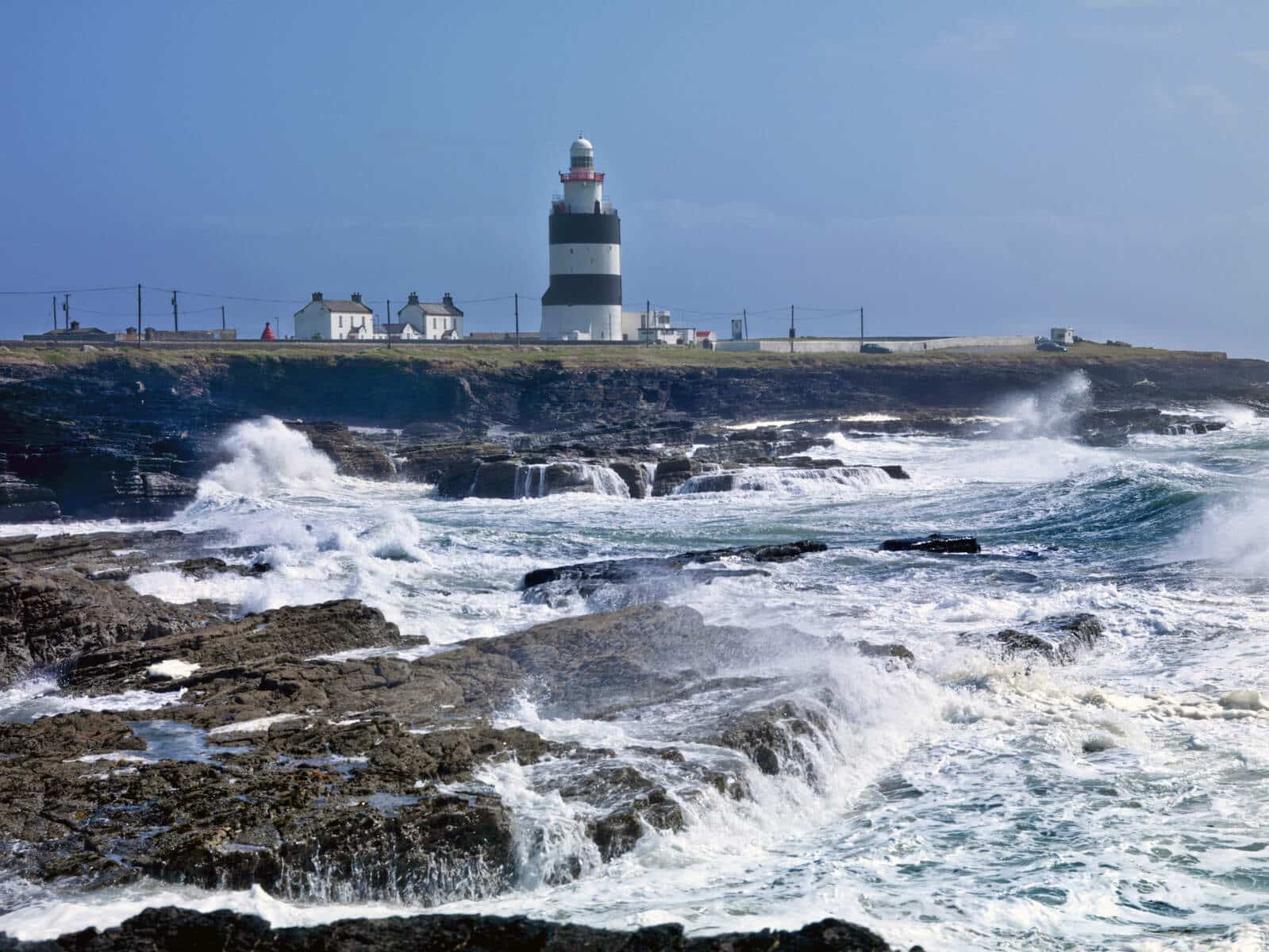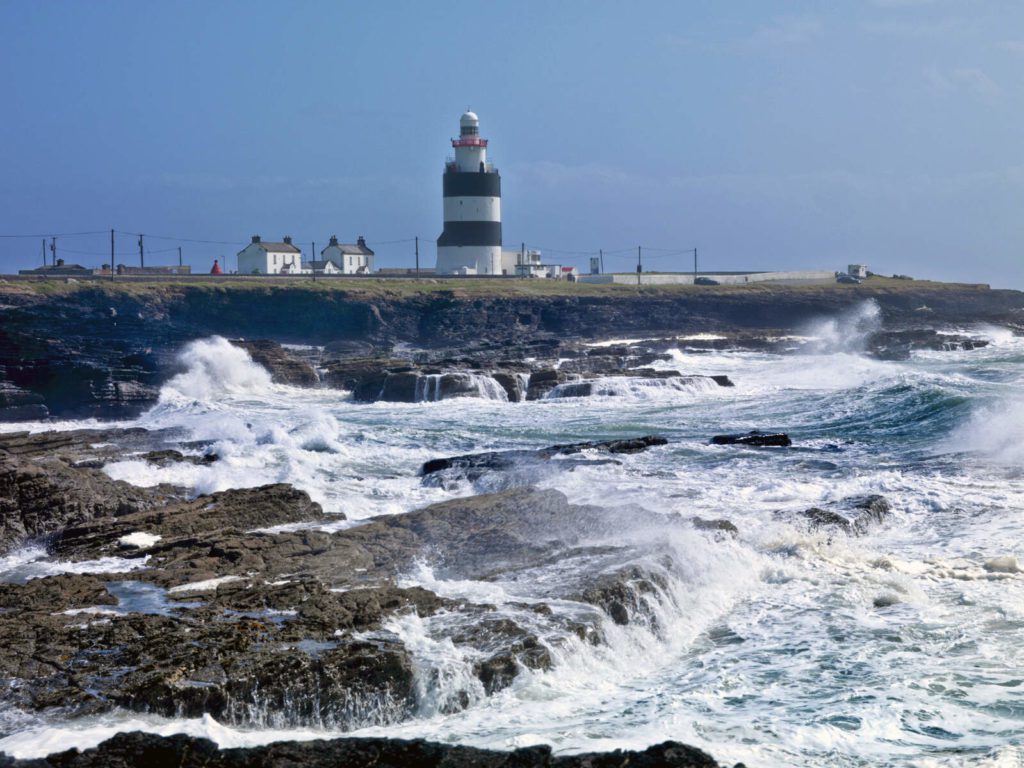 22. In the 16th century in County Mayo, there lived a fierce pirate queen by the name of Grainne Mhaol.
She travelled along the islands of the West Coast of Ireland, raiding as she went along, and built up a huge sum of wealth. Her castles still stand tall, and her name still lives on today (O'Malley), found mainly in the Clew Bay Area of County Mayo.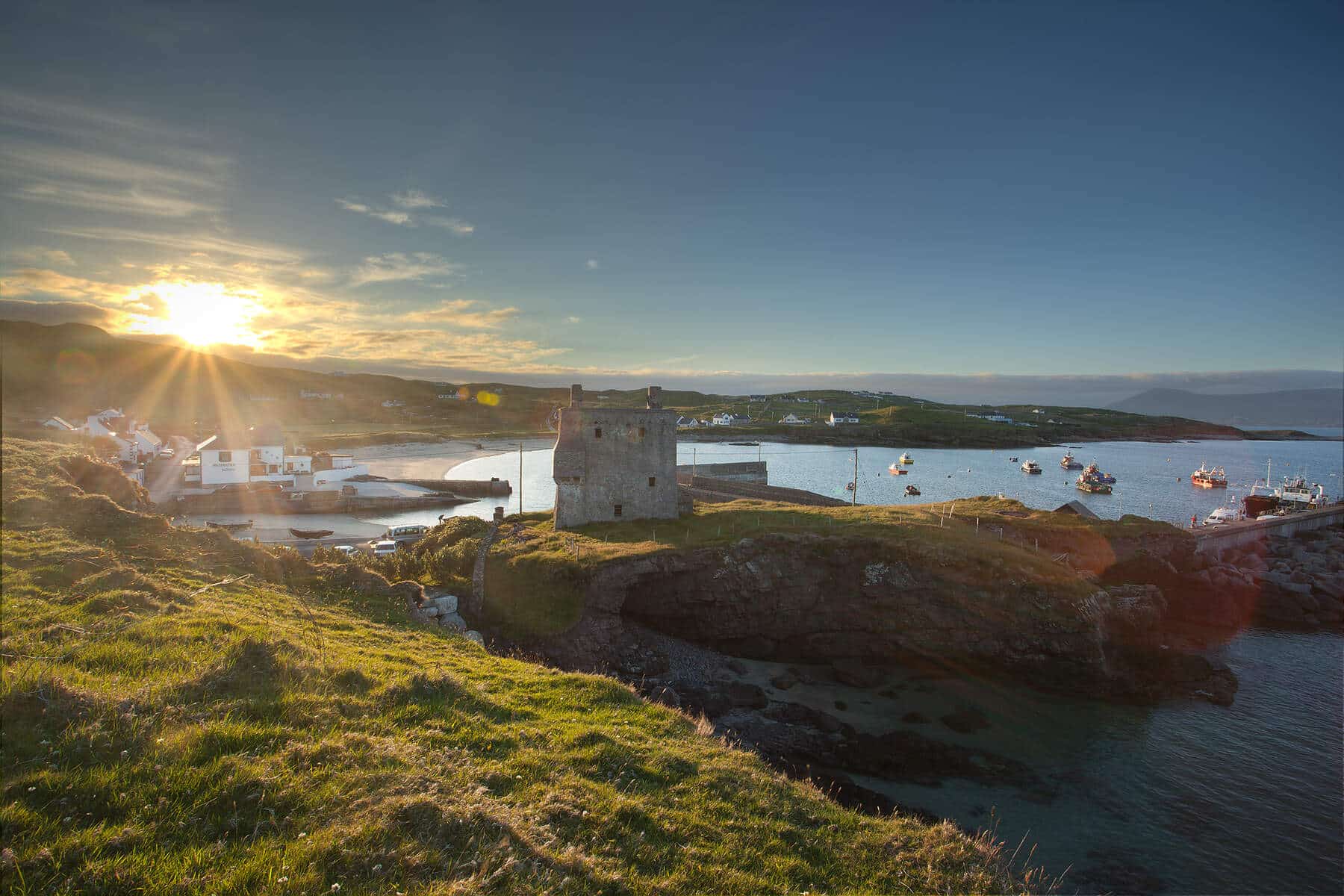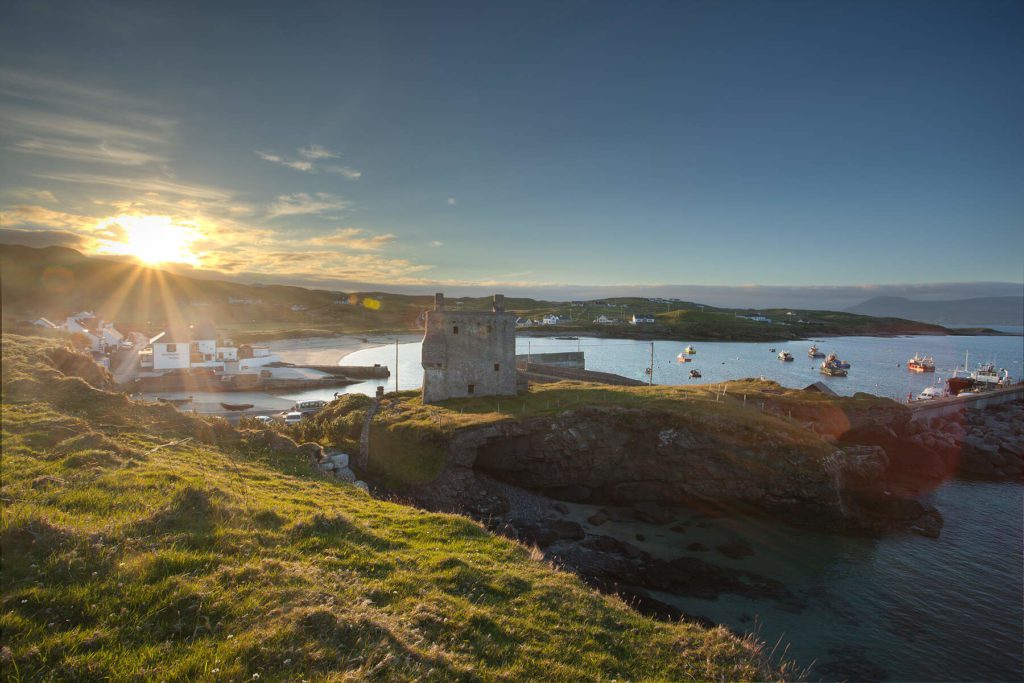 23. The oldest known field system in the world can be found at Ceide Fields in County Mayo. It is believed to be between 5000 and 6000 years old.
24. Newgrange, which is a passage grave found in the county of Meath, is in fact older than the Pyramids of Giza. It is believed to be approximately 5,200 years old.
25. A native of Foxford, County Mayo, William Brown is a national hero in Argentina.
He was the founder of the Argentine Navy in 1814, and was its first Admiral.
26. The Romans never settled in Ireland but they called the country 'Hibernia', which is believed to be linked to the Latin word 'hybernus' which translates as 'wintry'.
27. Ireland is one of few nations in the world which has had two female presidents, namely Mary Robinson and Mary McAleese.
Sports Facts about Ireland

28. Ireland's most popular sports, namely Gaelic football and hurling are amateur.
The finals of these two sports are played in one of the largest stadiums in Europe, Croke Park, Dublin with a capacity of over 82,000. Gaelic games are the bedrock of practically all rural communities of Ireland.
29. Hurling, one of the oldest sports in the world dates back to over 3000 years. It is also the fastest field sport in the world.
30. One of the great Olympians, Martin Sheridan, was an Irish man from Bohola in County Mayo.
He represented The United States at the turn of the 20th century and was a five time Olympic gold medalist.
31. The first medal Ireland won at the Olympics was in painting.
The recipient's name was Jack B. Yeates. Yep, you've guessed it: he was the brother of the famous poet William Butler!
Fascinating Legal Facts about Ireland
32. Ireland was the world's first country to introduce a smoking ban in all public places. This came into effect in 2004.
33. Divorce was not legalized in Ireland until 1996.
34. Abortion was not legalized in Ireland until 2018.
35. In 2015, Ireland became the world's first country to legalize gay marriage.
It seemed an almost impossible achievement considering that Ireland is considered one of the most religious countries in the world.
Ireland's Contribution to the World
35. Let's start with one vital fact: over 10 million pints of Guinness are produced in Dublin every day.
36. Colour photography was invented by the Irishman John Joly in 1894.
37. The submarine was invented by the Irishman John Philip Hollan in 1878.
38. Ireland has won the most amount of Eurovision titles, winning the competition an amazing 7 times.
39. Harry Ferguson, who was born in Northern Ireland, was responsible for the invention of the first tractor.
40. Crisps, as we call them in Ireland, or potato chips as you may call them in the US are an Irish invention.
41. The festival Halloween originated in Ireland.
Once a Pagan celebration called 'Samhain' , which honored the dead, many of the same traditions carried out thousands of years ago still exist to this day.
42. Dracula was Irish!
He was a fictional character coined by the Irish author Bram Stoker, who wrote his most iconic piece in 1897 in Dublin.
Interesting, Weird & Wacky Facts about Ireland
43. Apart from the city of Dublin, Ireland did not officially bring post codes into use until the year 2014.
Up until that, the postman had the arduous job of having to know where everybody lived!
44. Did you know that there are more people with Irish blood living abroad than there actually is in Ireland?
It is estimated that over 80 million people outside of Ireland claim Irish descent, whereas the population of the entire island of Ireland is only 6 million.
45. Although Ireland has been independent from Great Britain for over 100 years, pupils still wear a school uniform to this day.
46. Ireland possesses 2 official languages, namely Irish and English.
Today, only approximately 80,000 of the Irish population speak Irish as their primary language, although Irish is regarded as Ireland's first language.
47. Ireland is the only country in the world to have a musical instrument as its national symbol.
Maybe you'll see one on the back of a Euro coin. It's the Irish Harp!
48. After Turkey, Ireland is the second highest consumer of tea in the world.
49. The country with the highest consumption of Guinness in the world is Great Britain, followed by Ireland, and then by Nigeria.
50. To mark the end of the Christmas season on the 6th of January, Irish people celebrate the festival 'Nollaig na nban', which literally translates as 'Woman's Christmas'.
This is a day of rest and relaxation for women, with the men of the house taking over all known duties (well, they're supposed to)
51. The small Galway village of Muckanaghederdauhaulia holds the accolade of being the longest place name in the English language.
52. It is believed that Ireland was invaded an incredible nine times.
One of those invaders, the Vikings, set up cities mainly along the East Coast of Ireland: the most notable being Dublin.
53. One of the fathers of modern day psychology, Sigmund Freud, once quoted: "This is one race of people for whom psychoanalysis is of no use whatsoever''.
Yes, he was referring to the Irish.
54. In the Irish language, there are no words for 'yes' or 'no'.
If you were asked 'Did you go to the pub last night?', the answers would be (literally translated) either: 'I went' or 'I did not go'. So, basically you answer with whatever verb you are asked in!
55. The term 'to boycott' originates from the county of Mayo, where locals refused to have any dealing with a local landlord at the time, named Charles Boycott.
56. There are a whopping 30,000 castles in Ireland!
57. There are more Dublins in the United States than in Ireland – while there is only one in the Republic of Ireland, there are 9 in the United States.
58. And finallly, the quaint little town of Westport in County Mayo is home to the largest Botox manufacturing plant in the world!
Nestled in lush green fields, it seems the most unlikely place for such a factory!
Conclusion
So, that wraps up this collection of interesting, fun and must-know facts about Ireland. I hope you have found some useful and also some eye-opening facts, which you can share in the pub on your next visit to Ireland.
Of course there are pleny more, so if you would like to share some, please feel free to do so in the comments below. We'd be delighted to hear from ye! Slán Go Fóill!